Booklet
Make Seamless Instagram Post In Figma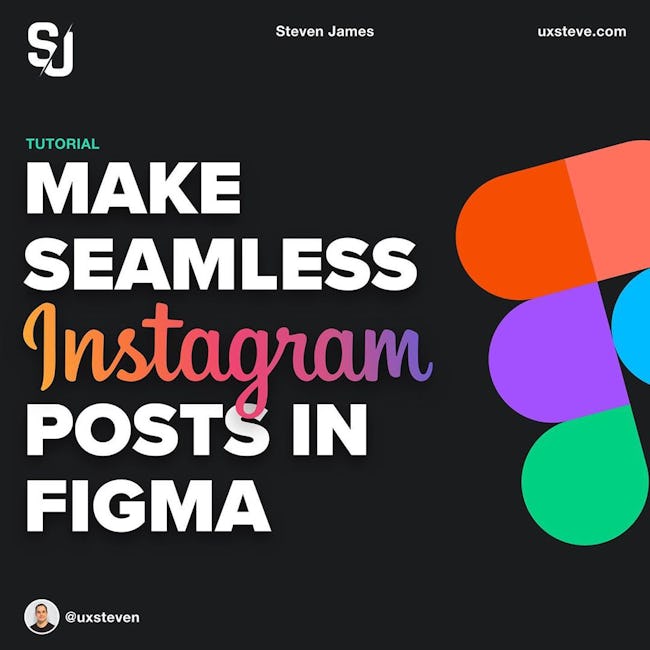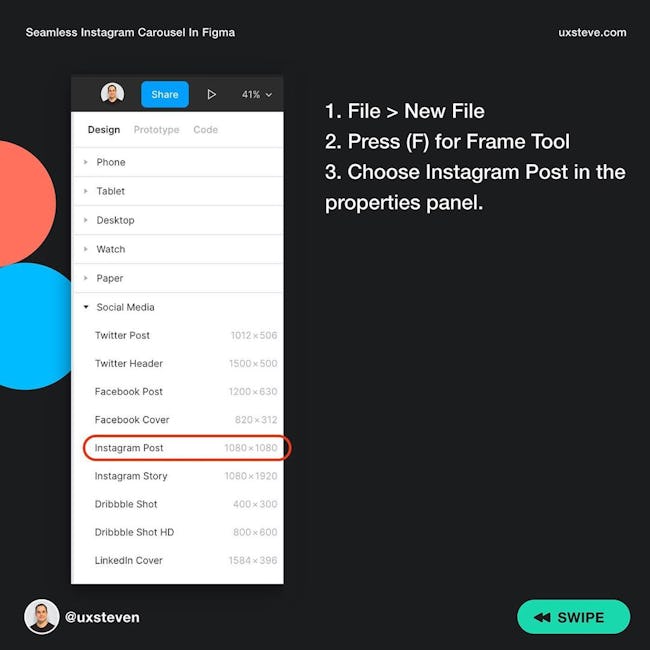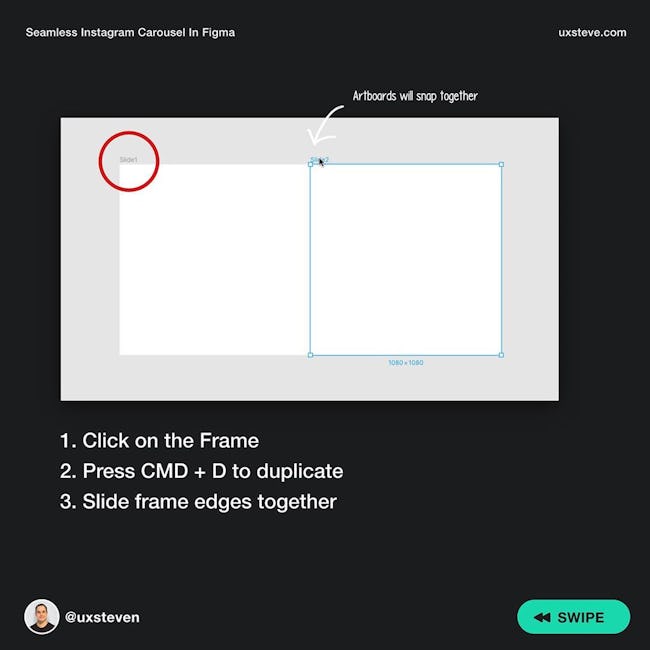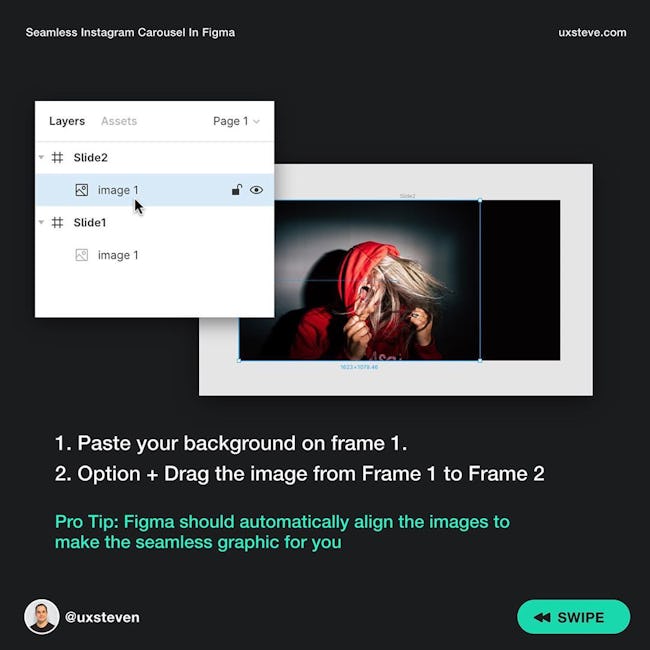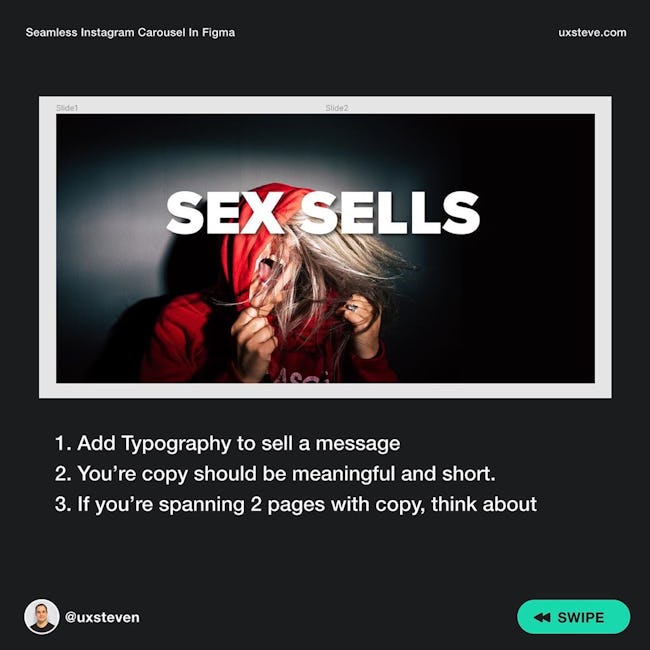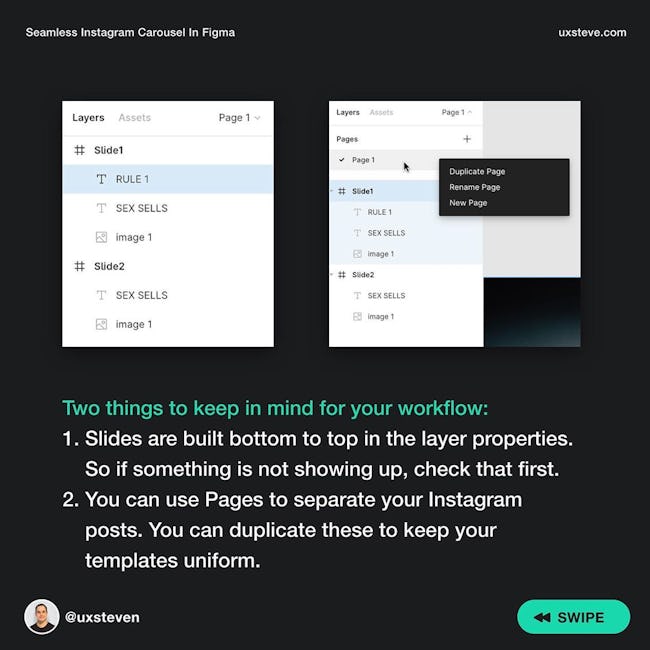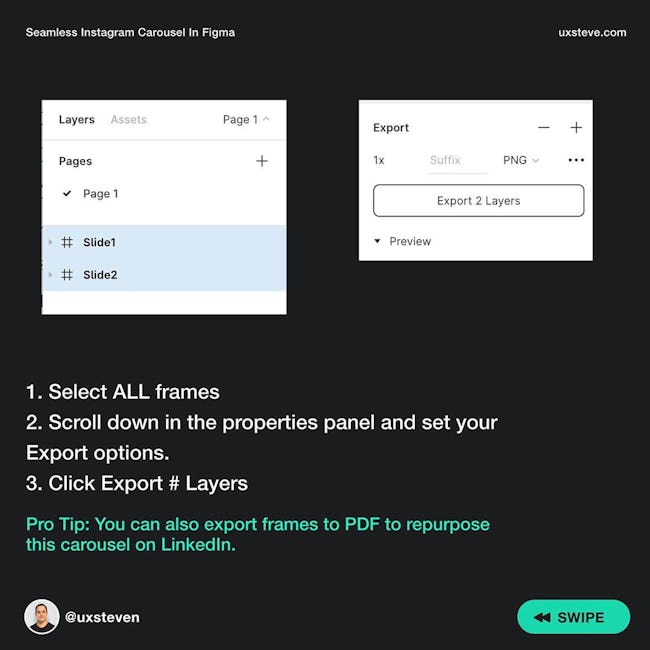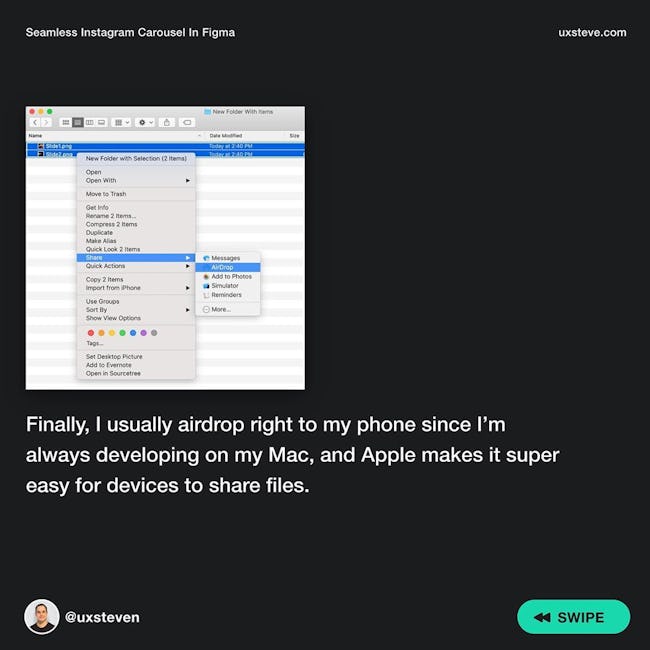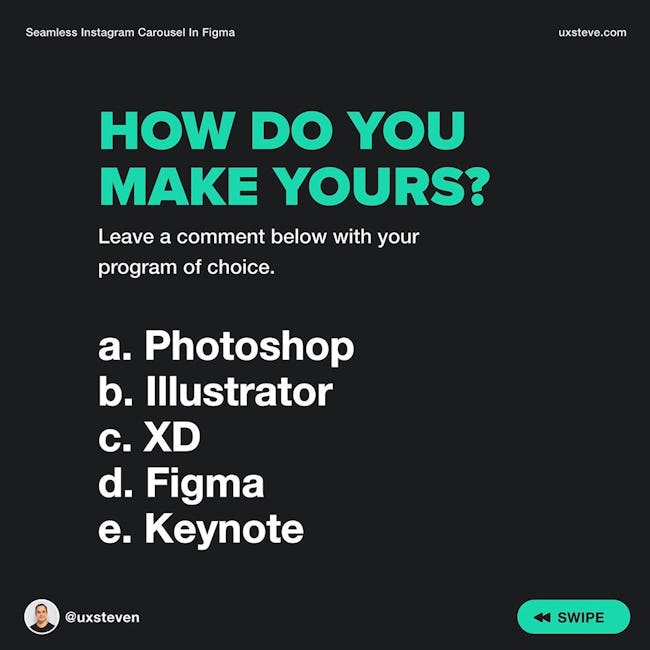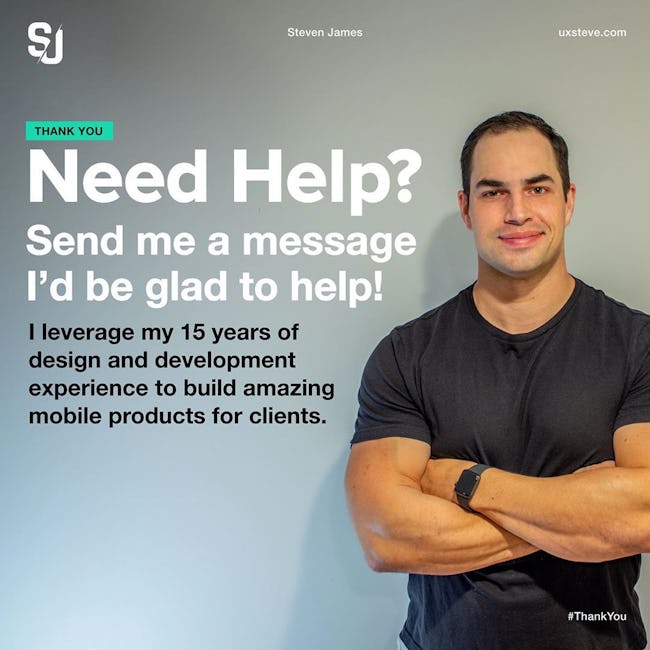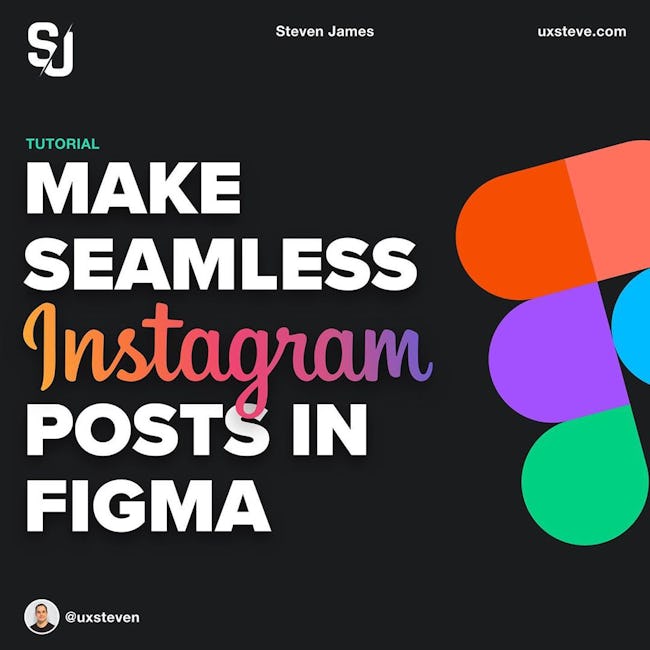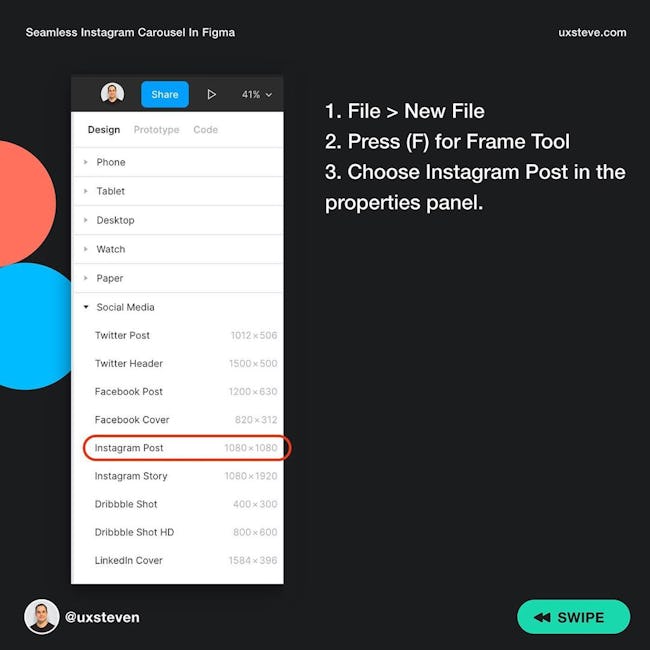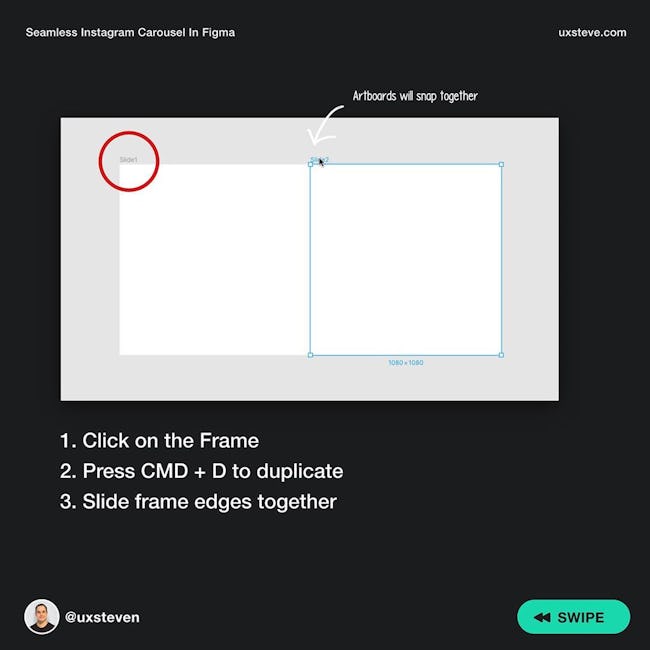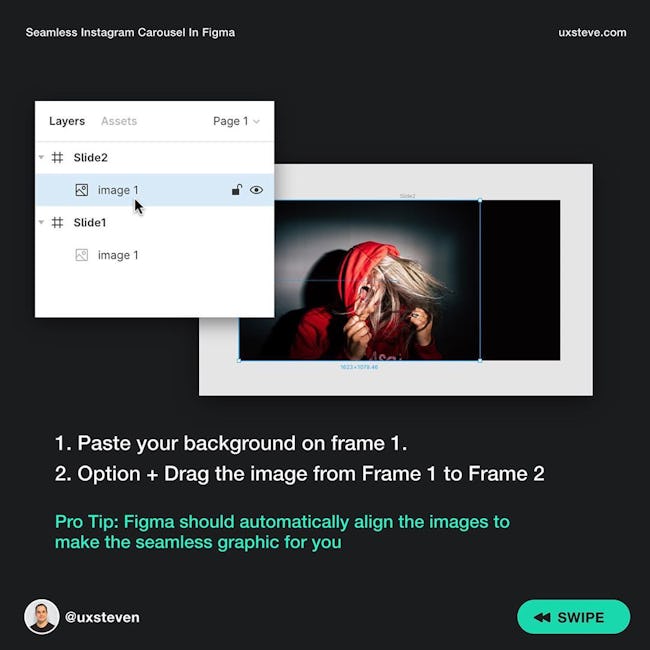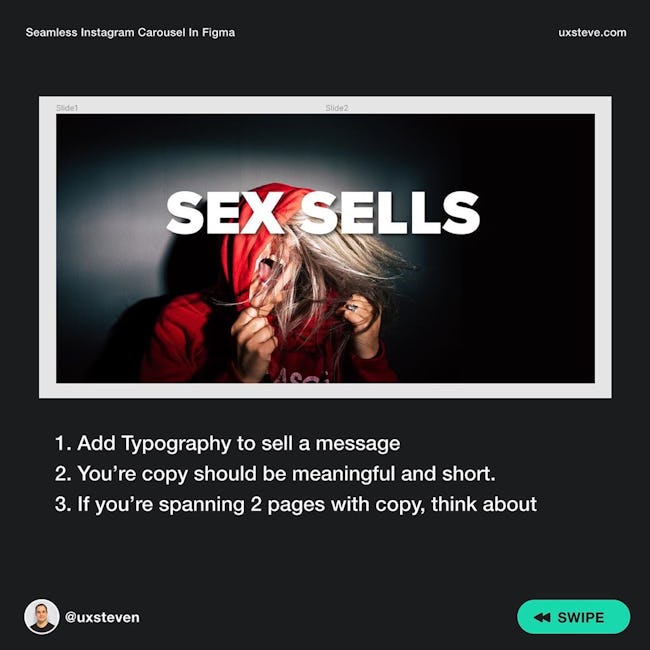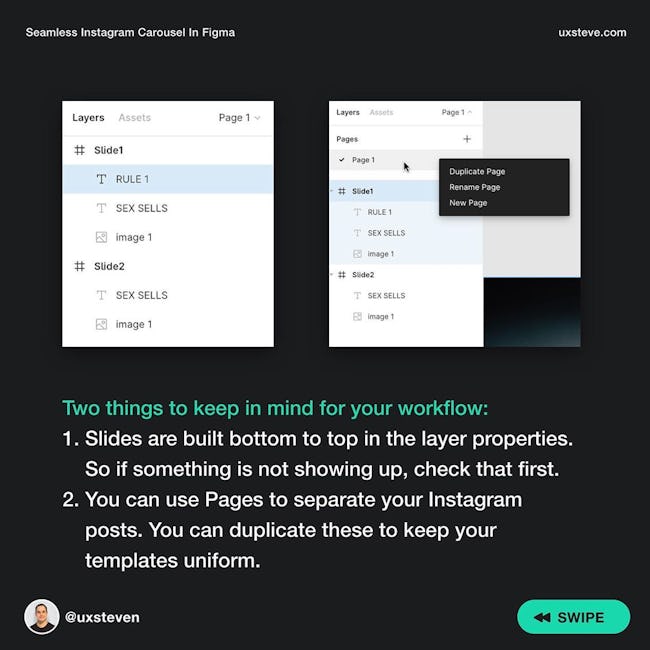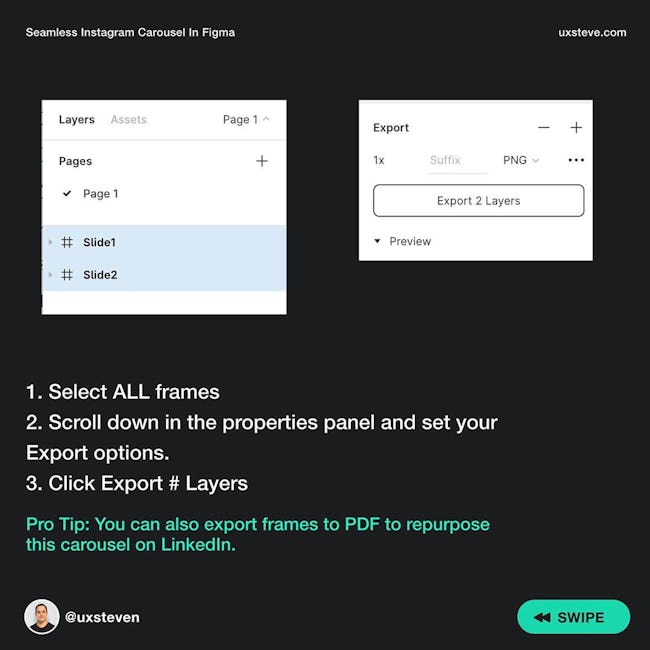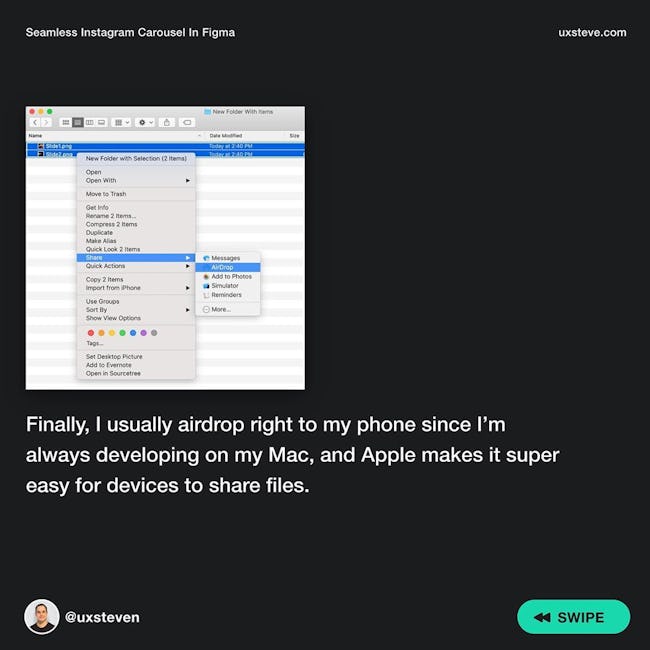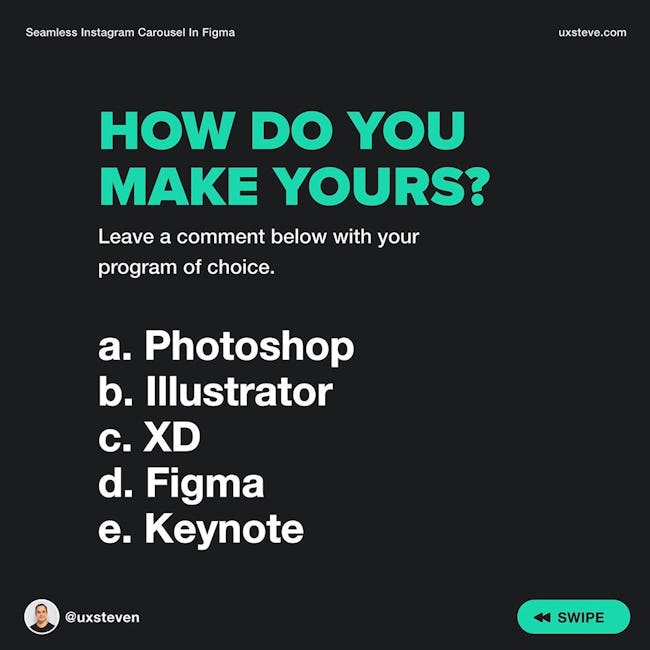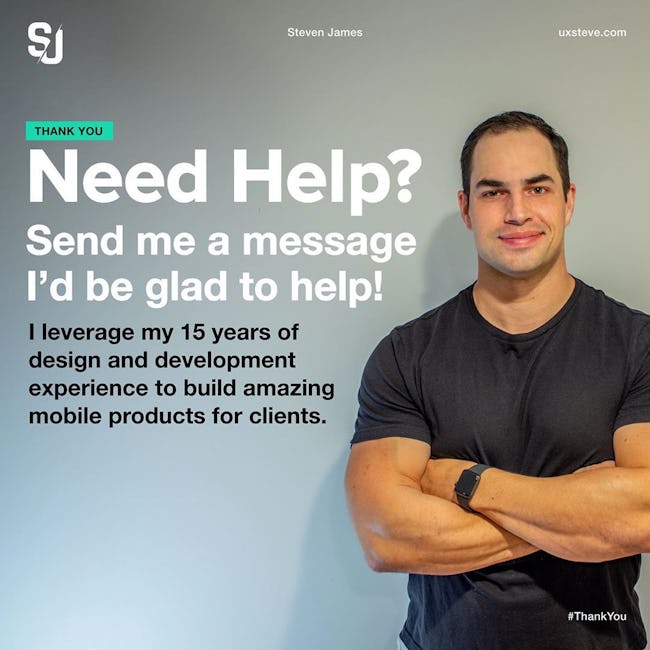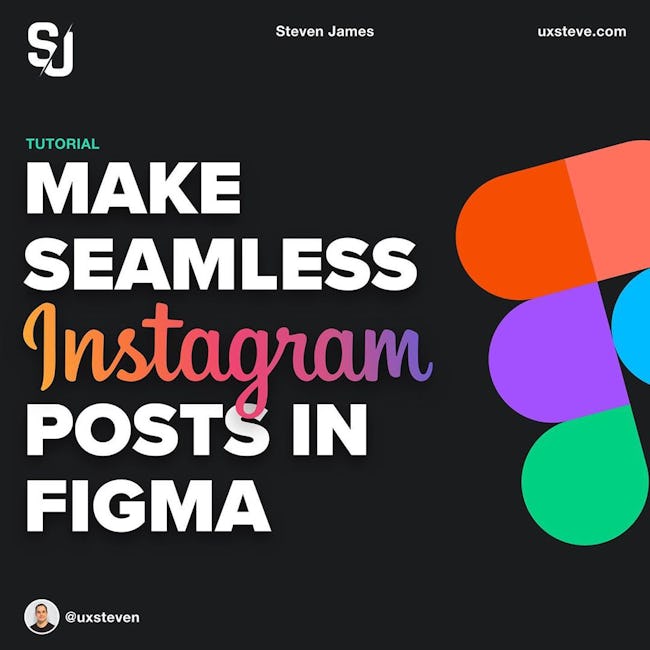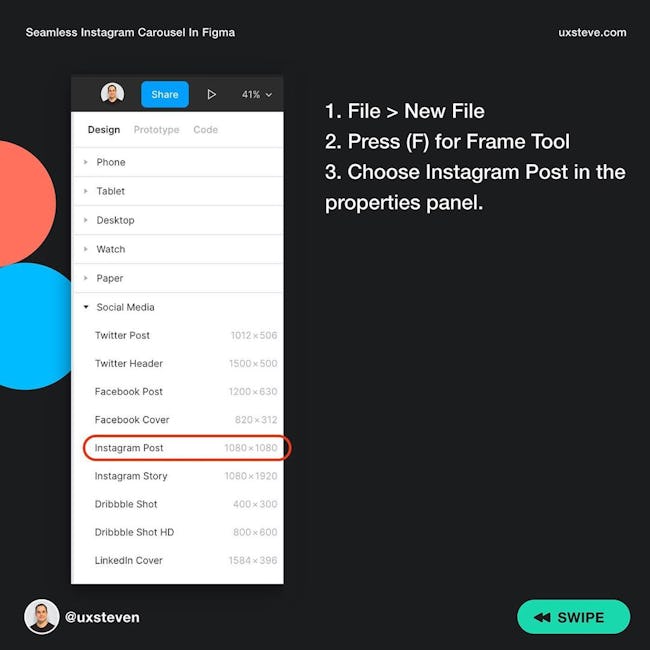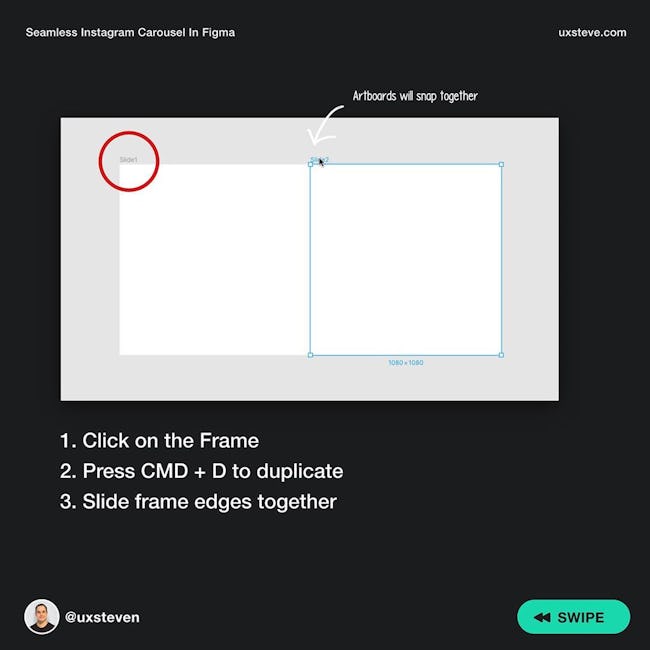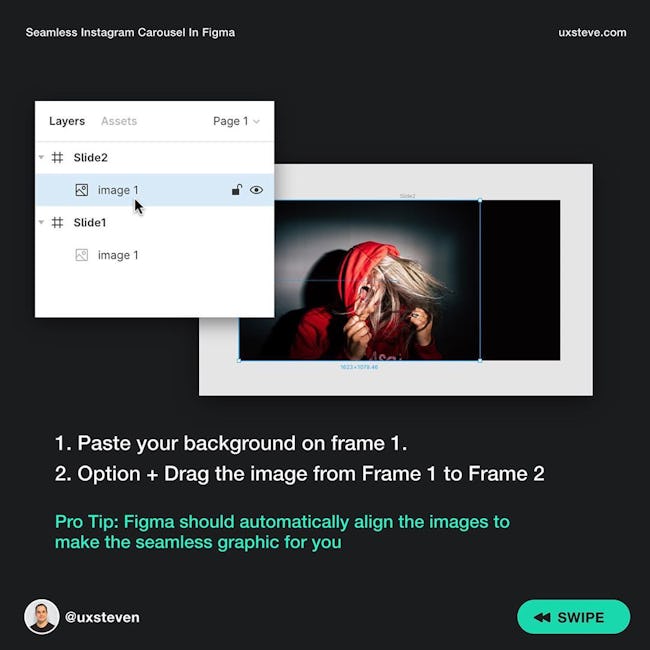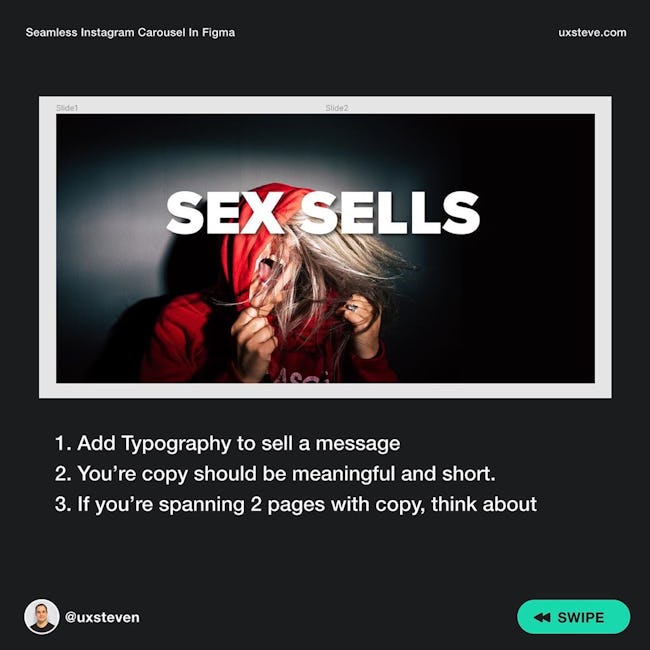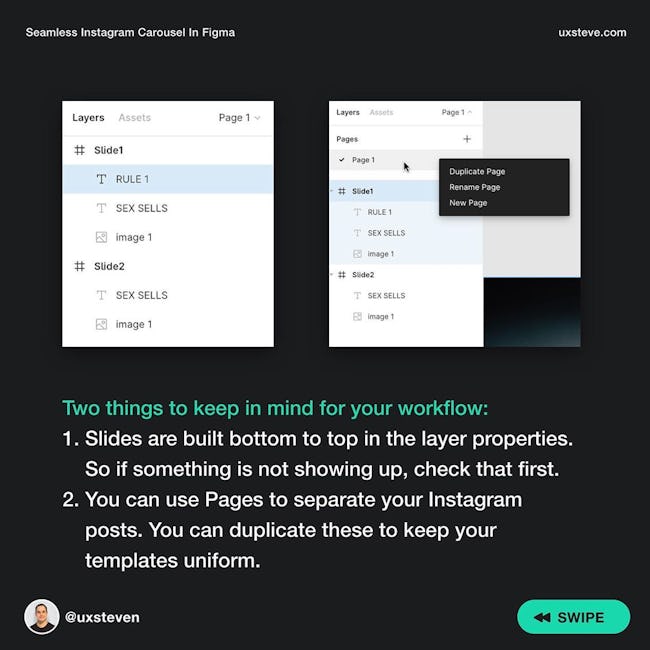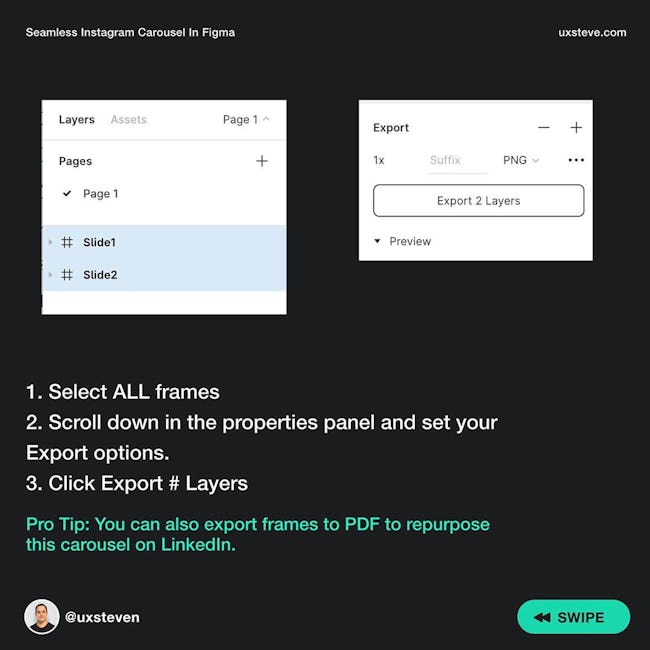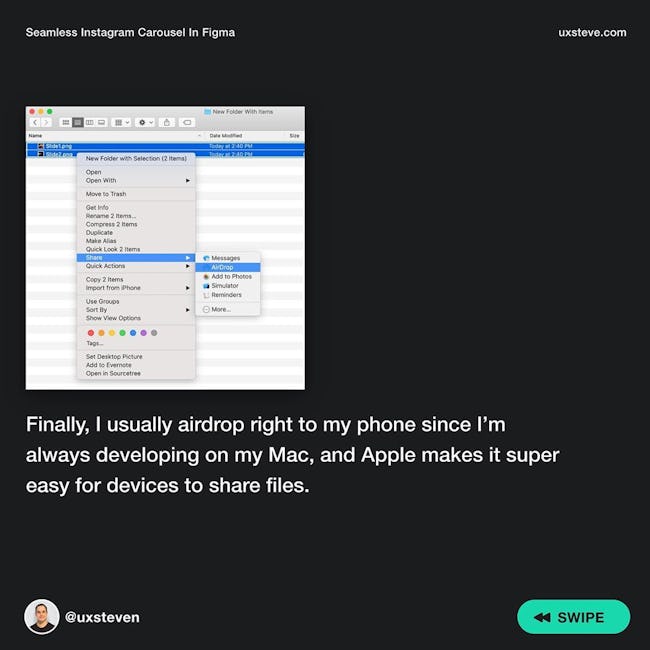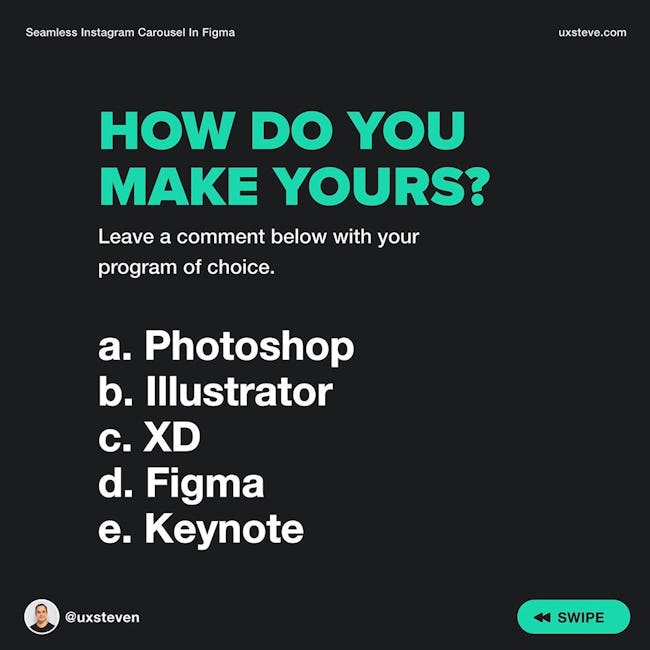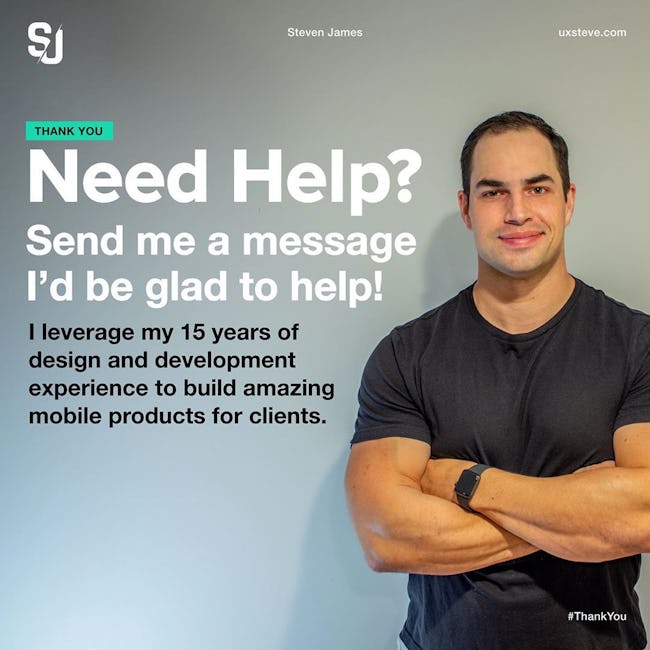 Make Seamless Instagram Post In Figma
1. File > New File
2. Press (F) for Frame Tool
3. Choose Instagram Post in the properties panel.
1. Click on the Frame
2. Press CMD + D to duplicate
3. Slide frame edges together
1 . Paste your background on frame 1.
2. Option + Drag the image from Frame 1 to Frame 2
Pro Tip: Figma should automatically align the images to make the seamless graphic for you
1 . Add Typography to sell a message
2. You're copy should be meaningful and short.
3. If you're spanning 2 pages with copy, think about
Two things to keep in mind for your workflow:
1. Slides are built bottom to top in the layer properties. So if something is not showing up, check that first.
2. You can use Pages to separate your Instagram posts. You can duplicate these to keep your templates uniform.
1 . Select ALL frames
2. Scroll down in the properties panel and set your Export options.
3. Click Export # Layers
Pro Tip: You can also export frames to PDF to repurpose this carousel on LinkedIn.
Finally, I usually airdrop right to my phone since I'm always developing on my Mac, and Apple makes it super easy for devices to share files.
HOW DO YOU MAKE YOURS?
Leave a comment below with your program of choice.
a. Photoshop
b. Illustrator
c. XD
d. Figma
e. Keynote
Need Help? Send me a message I'd be glad to help!
I leverage my 15 years of design and development experience to build amazing mobile products for clients.
More booklets by Steve Mellor
More Marketing booklets
Your recently viewed booklets
See all booklets