Booklet
Make Content For Your Intended Customer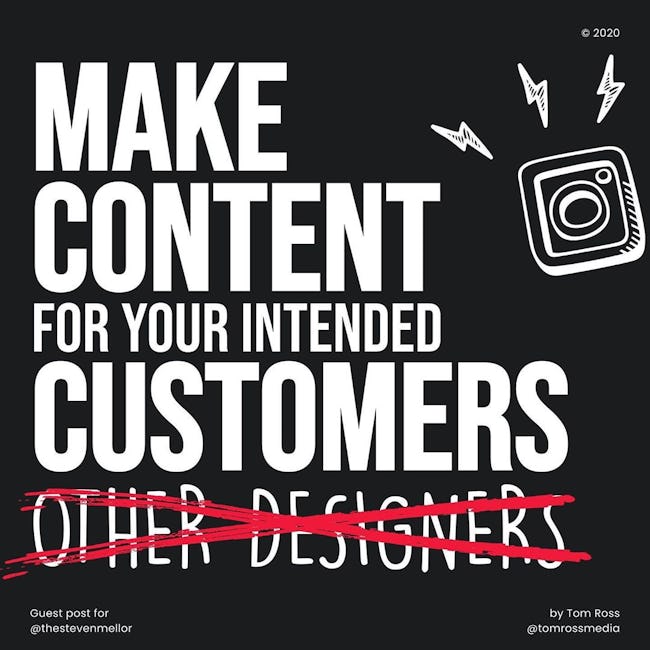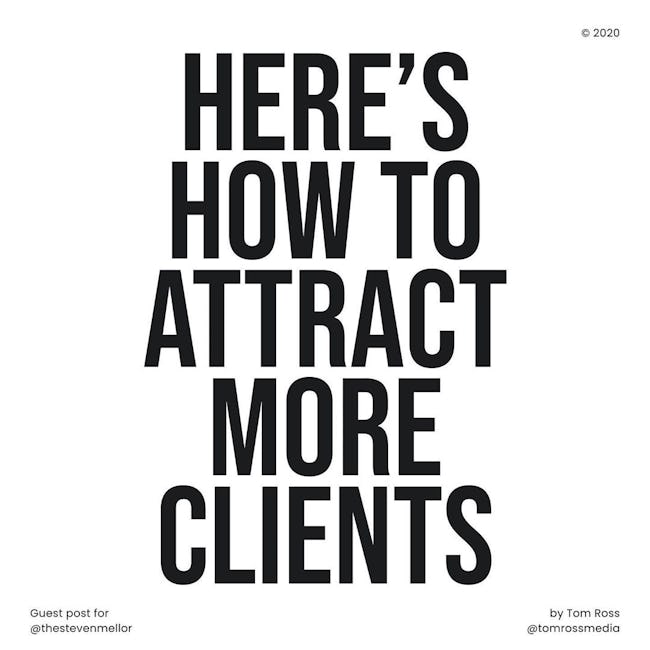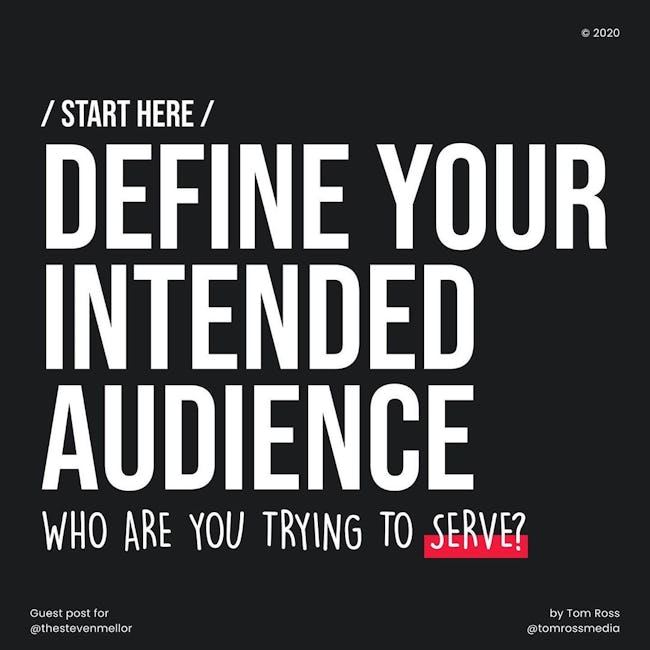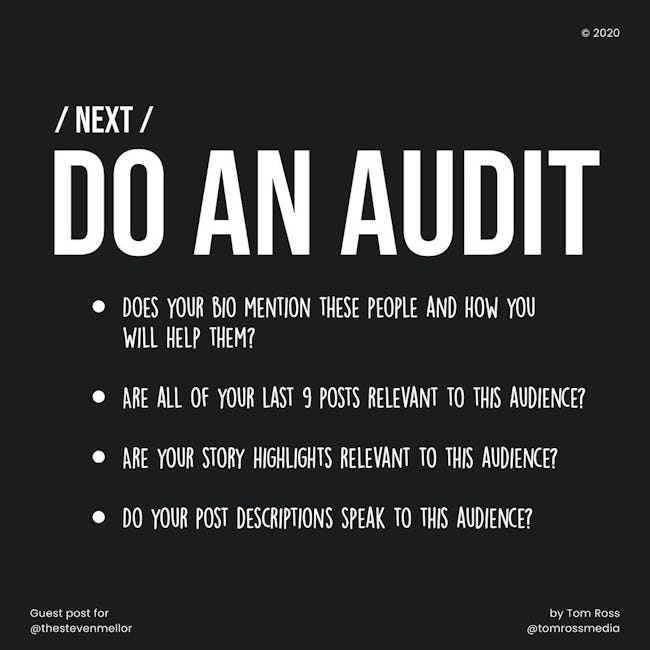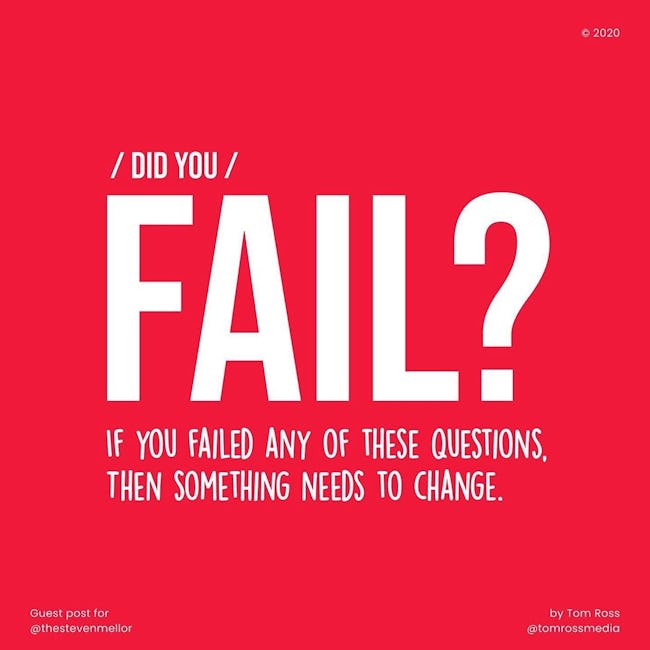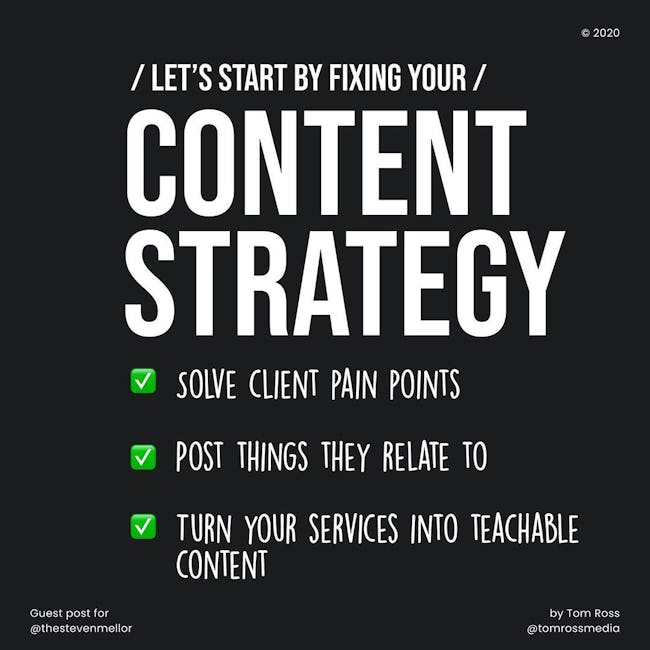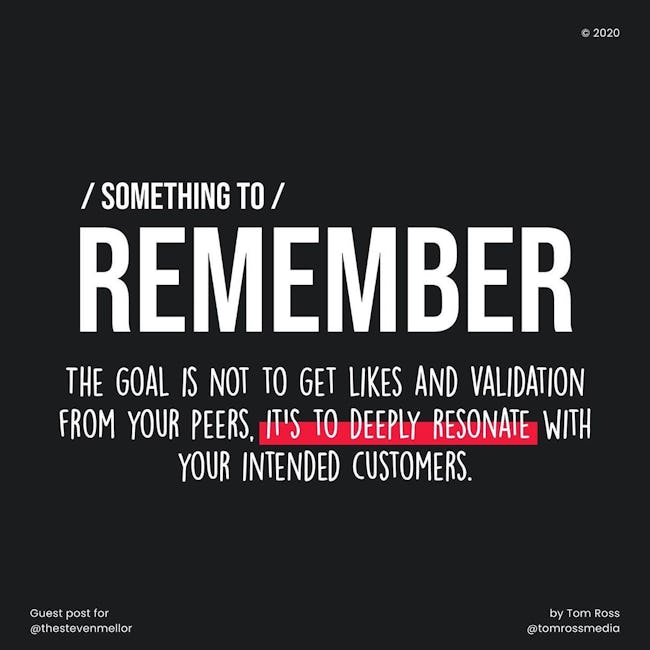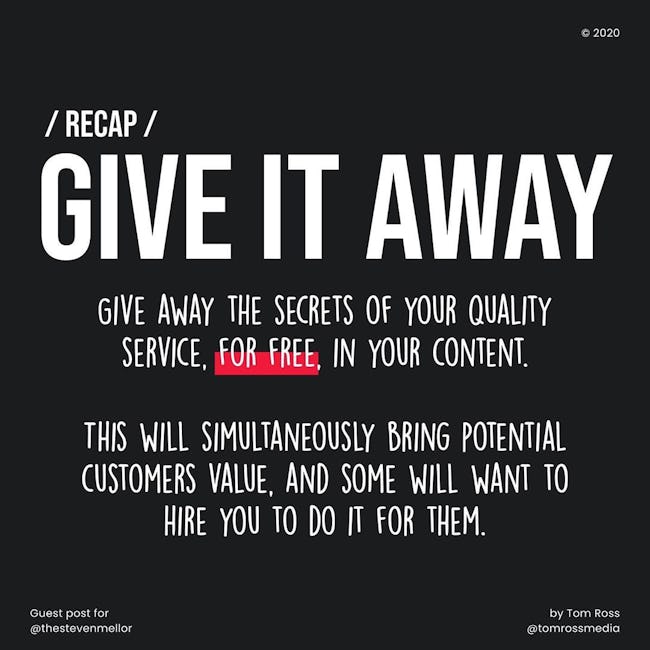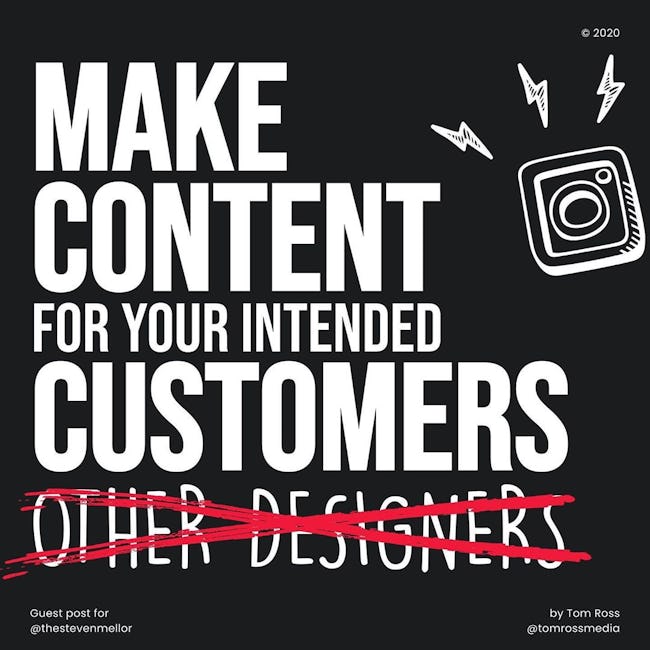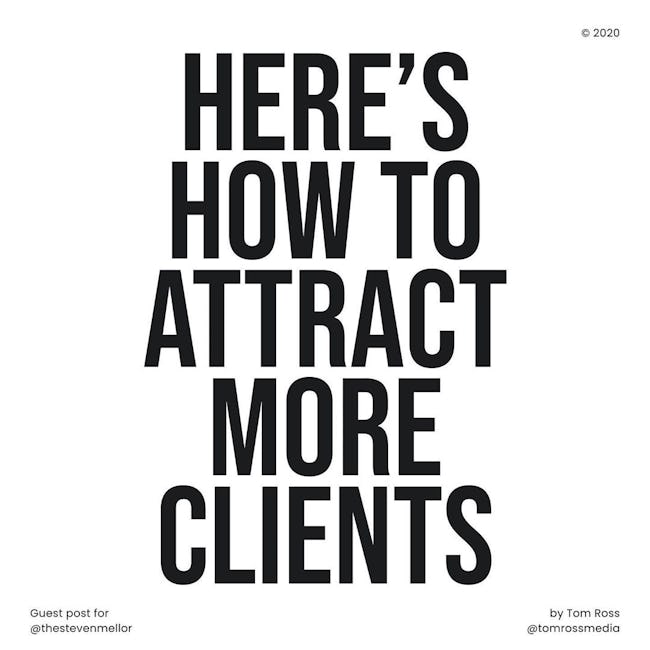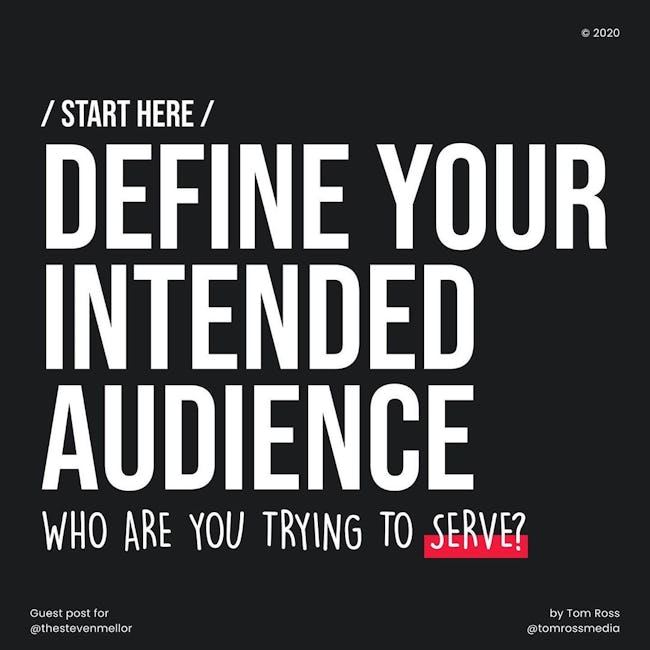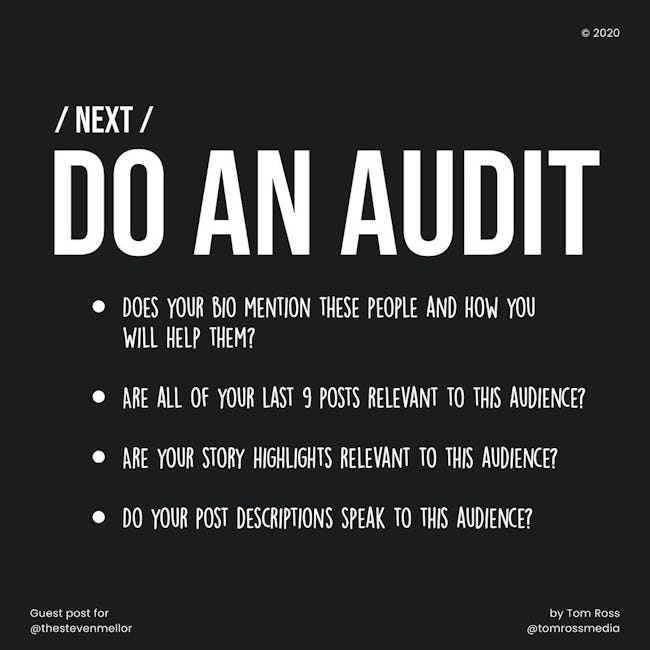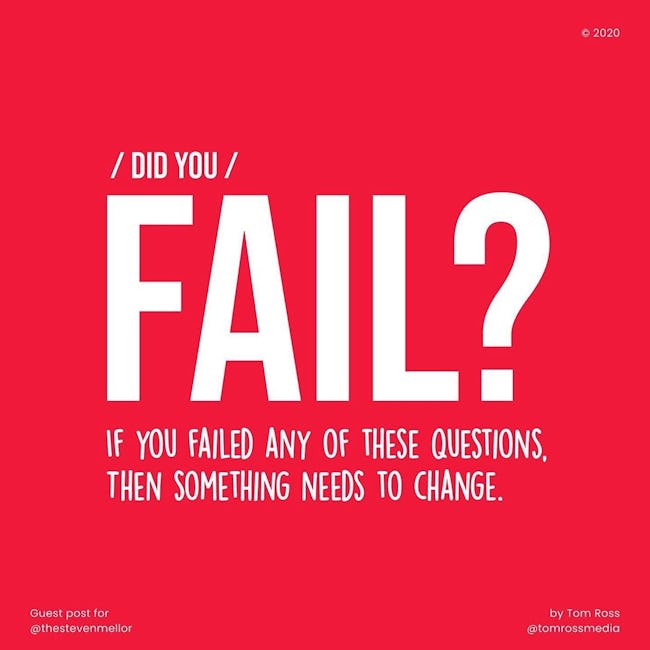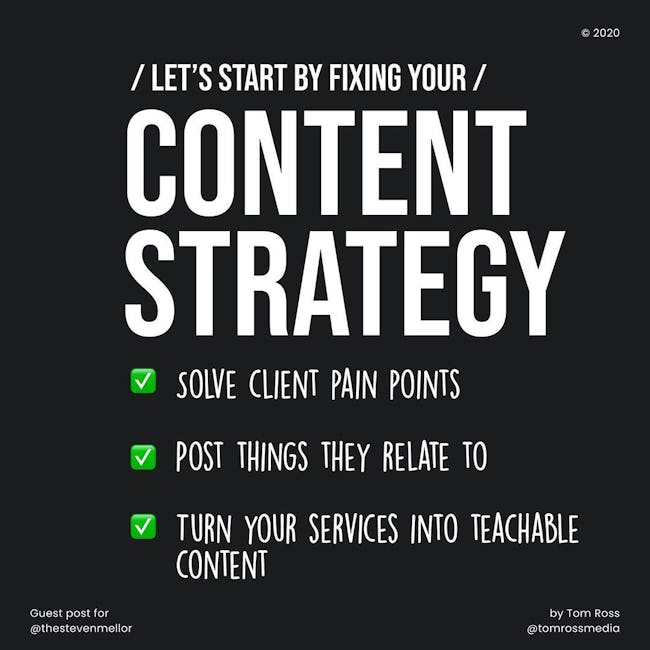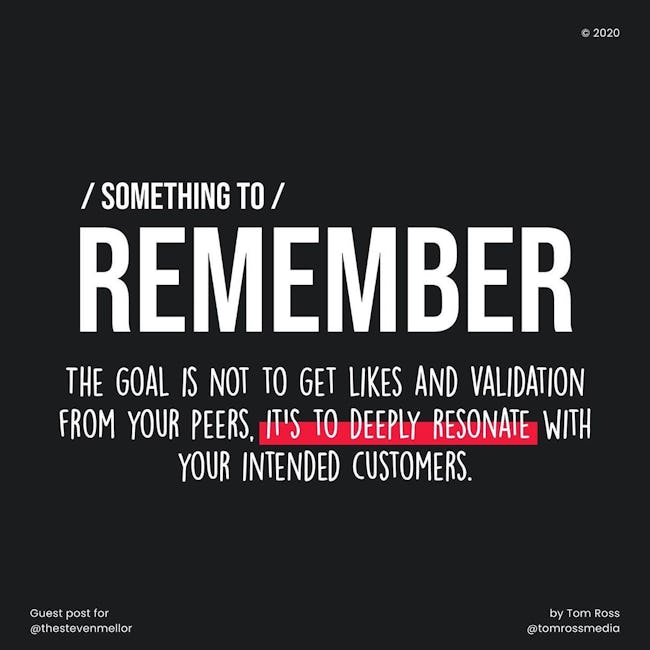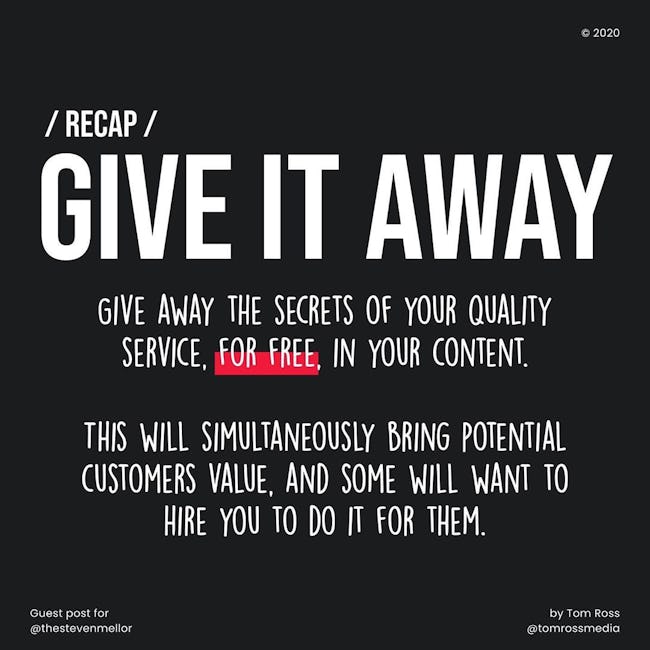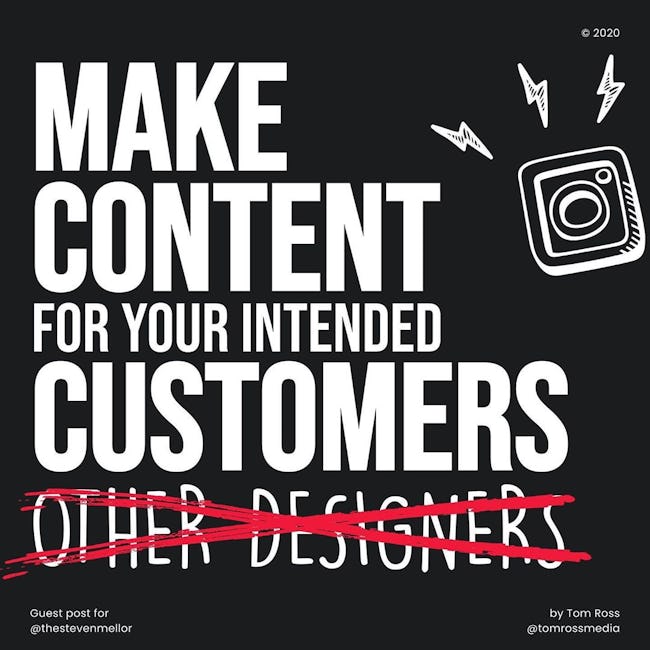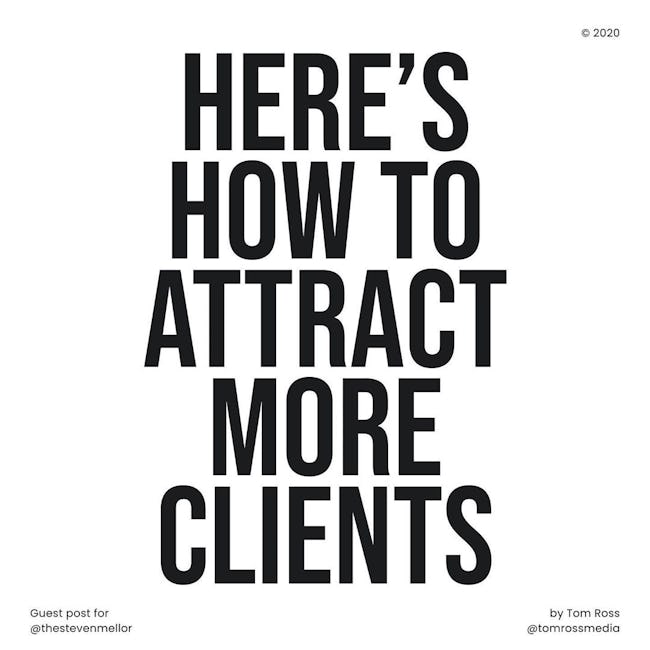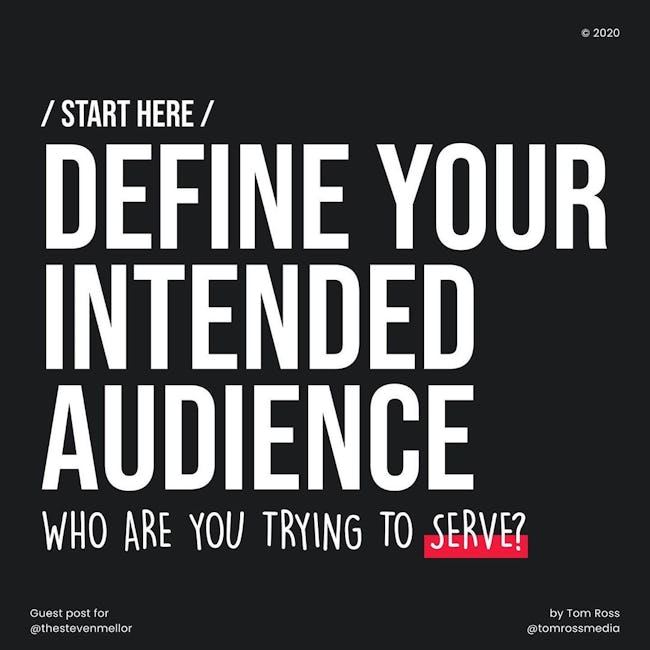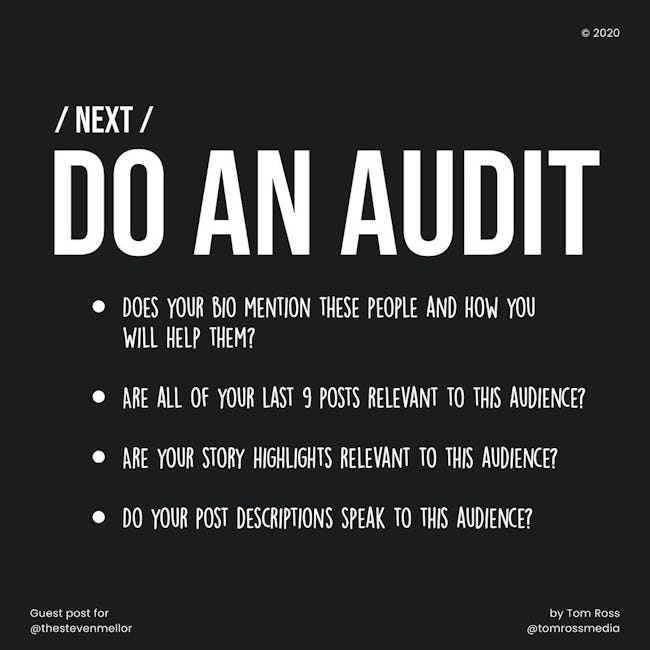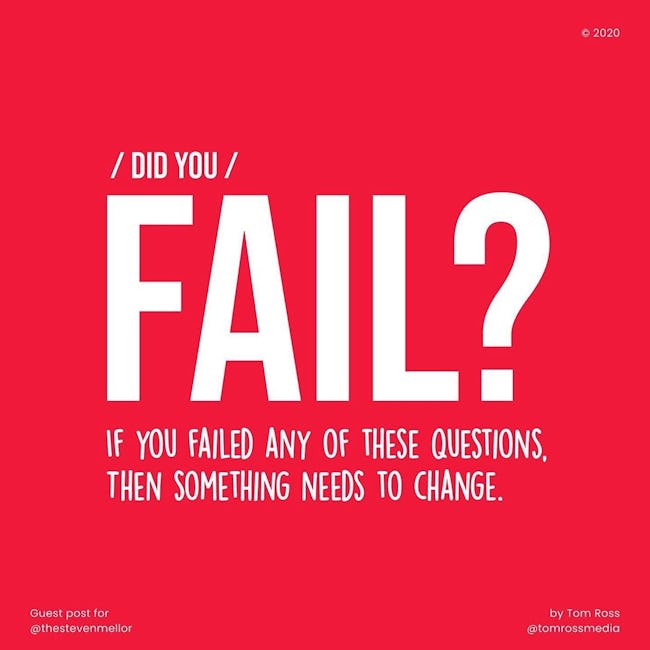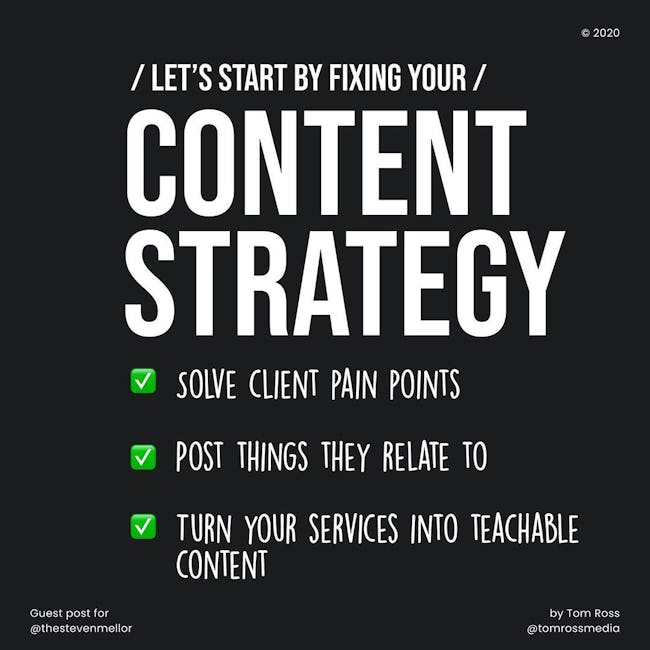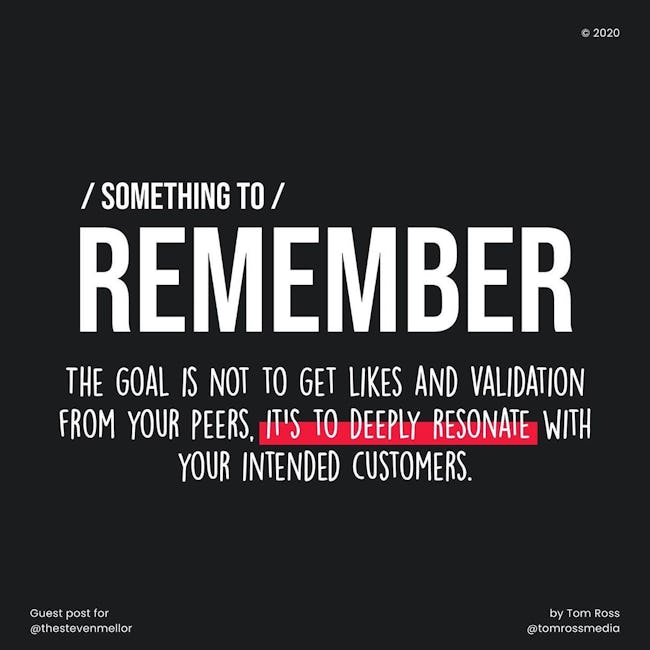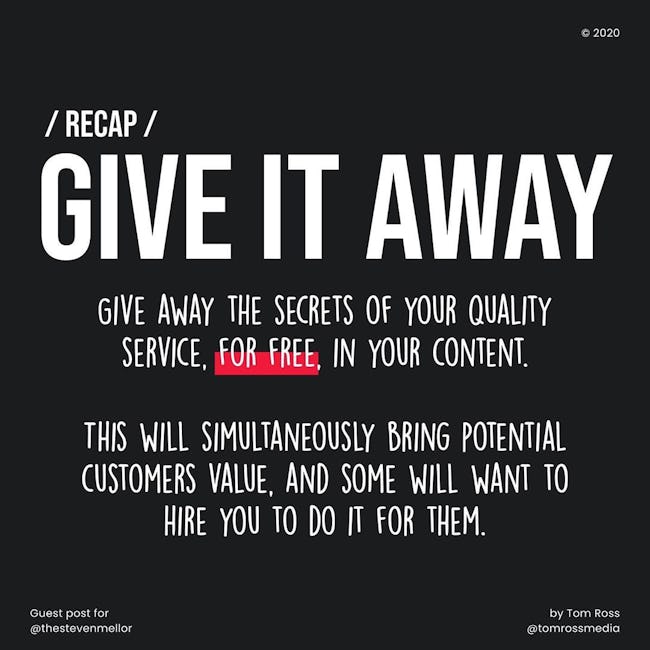 Make Content For Your Intended Customer
IS YOUR CONTENT ATTRACTING
HERE'S HOW TO ATTRACT MORE CLIENTS
START HERE
DEFINE YOUR INTENDED AUDIENCE
WHO ARE YOU TRYING TO SERVE?
NEXT
DO AN AUDIT
DOES YOUR BIO MENTION THESE PEOPLE AND HOW YOU WILL HELP THEM?
ALL Of YOUR LAST 9 POSTS RELEVANT TO THIS AUDIENCE?
ARE YOUR STORY HIGHLIGHTS RELEVANT TO THIS AUDIENCE?
DO YOUR POST DESCRIPTIONS SPEAK TO THIS AUDIENCE?
DID YOU
FAIL?
If YOU FAILED ANY Of THESE QUESTIONS,THEN SOMETHING NEEDS TO CHANGE.
LET'S START BY FIXING YOUR
CONTENT STRATEGY
SOLVE CLIENT PAIN POINTS
POST THINGS THEY RELATE TO
TURN YOUR SERVICES INTO CONTENT
SOMETHING TO
REMEMBER
THE GOAL IS NOT TO GET LIKES AND VALIDATION FROM YOUR PEERS, YOUR INTENDED CUSTOMERS.
RECAP
GIVE IT AWAY
GIVE AWAY THE SECRETS Of YOUR SERVICE, IN YOUR CONTENT.
ENJOY THIS POST?
Guest post by Tom Ross @tomrossmedia
Follow Tom for actionable marketing tips for creatives
More booklets by Steve Mellor
More Marketing booklets
Your recently viewed booklets
See all booklets