Booklet
Logo Presentation Tips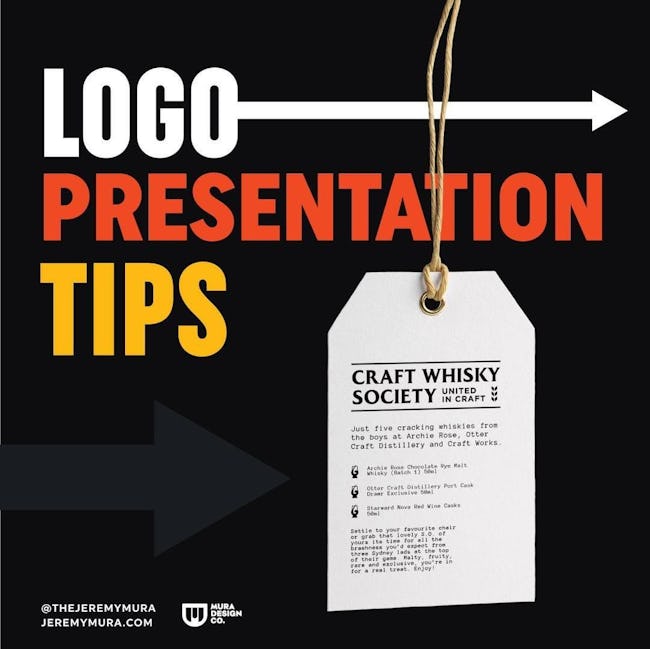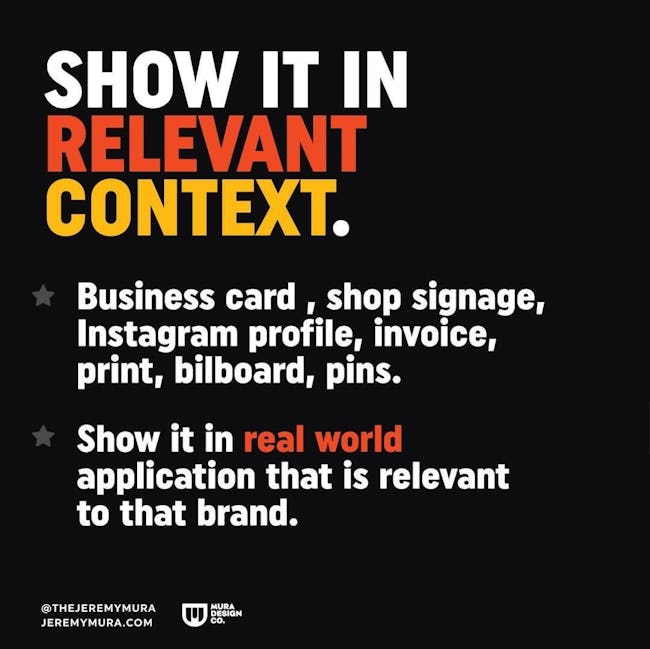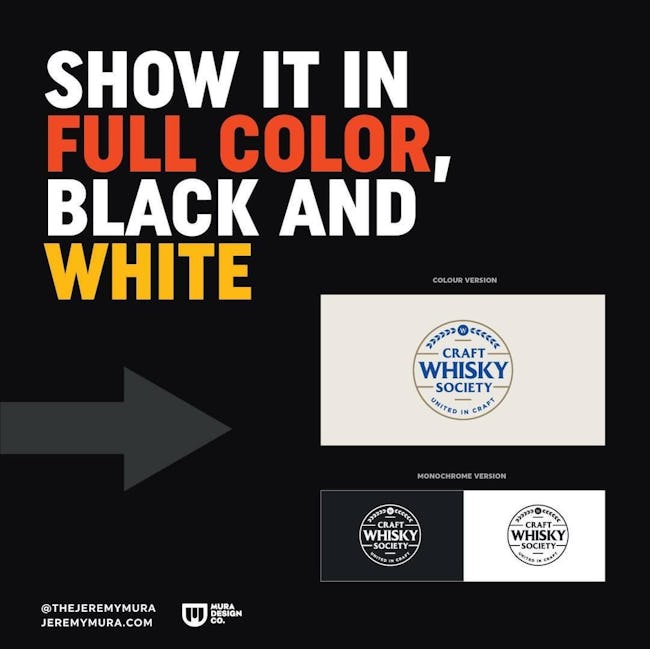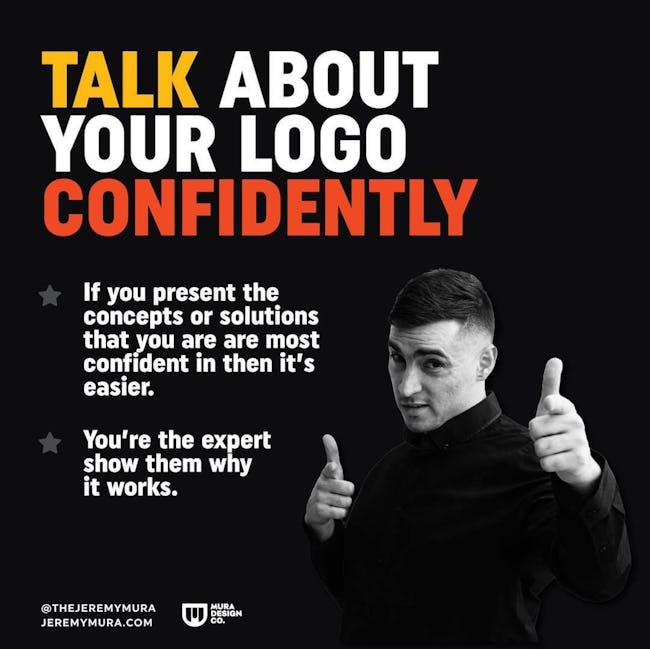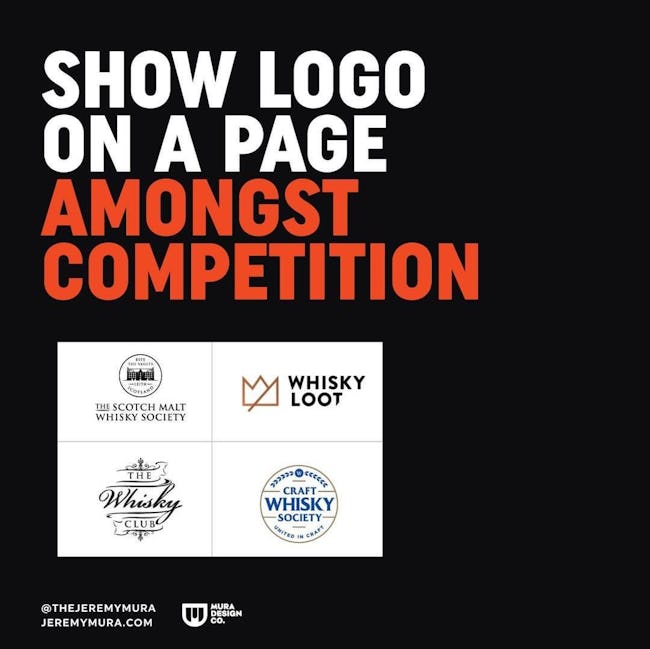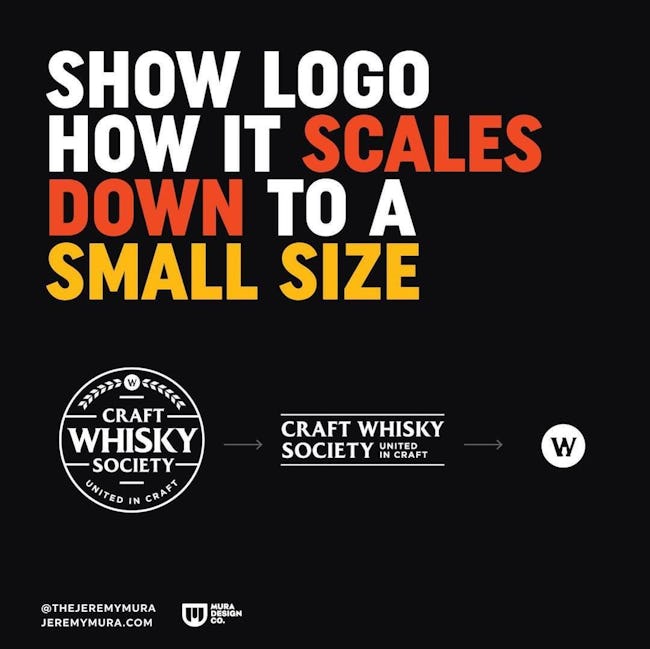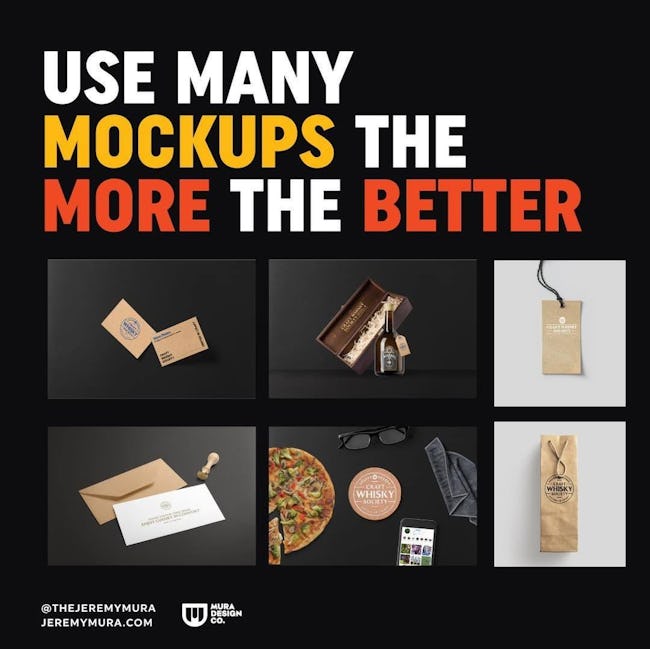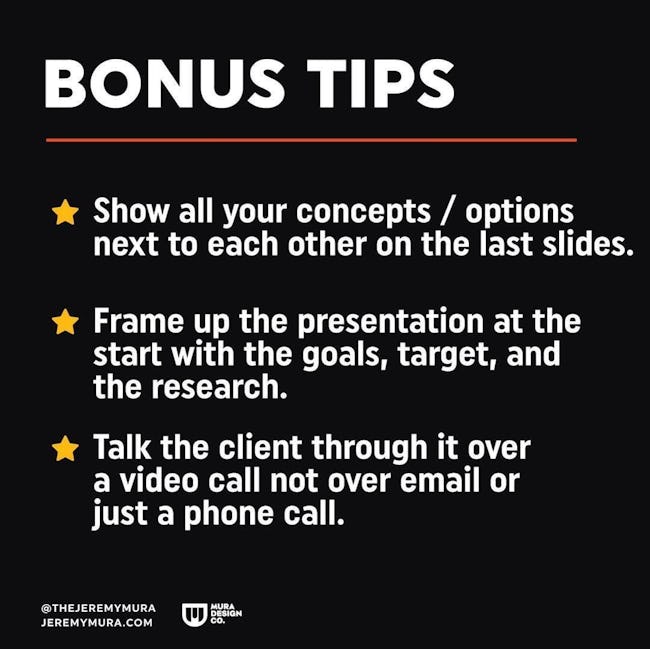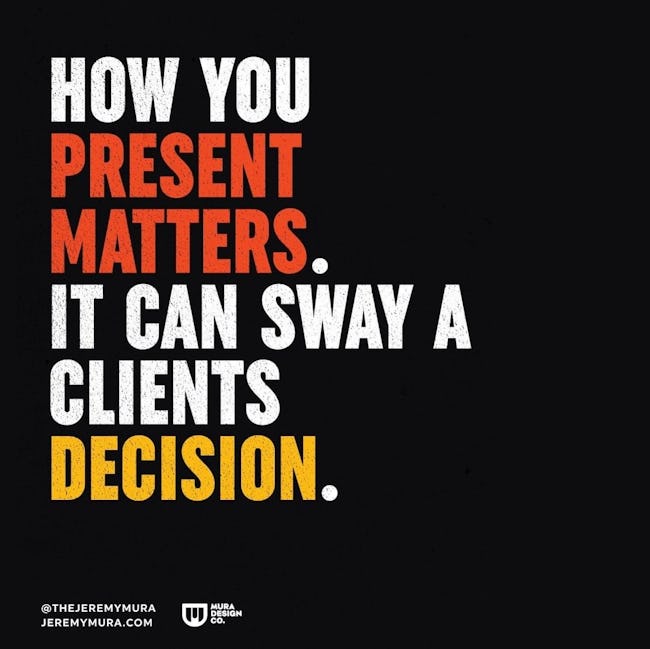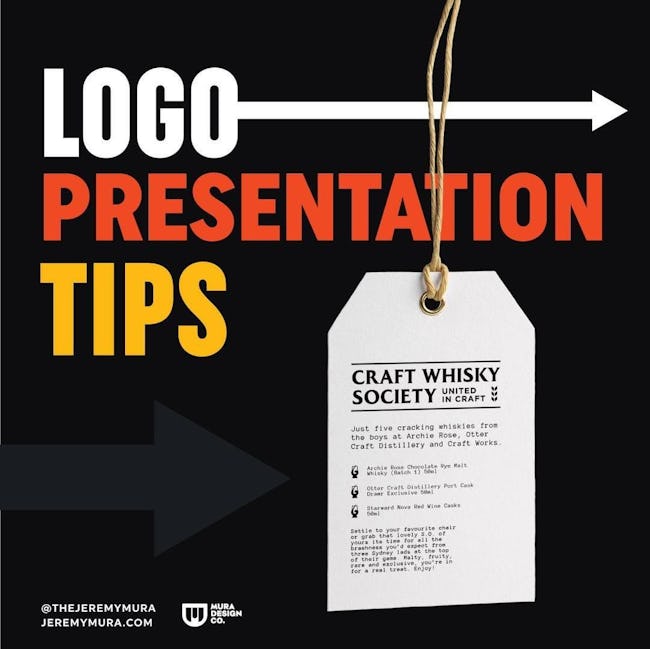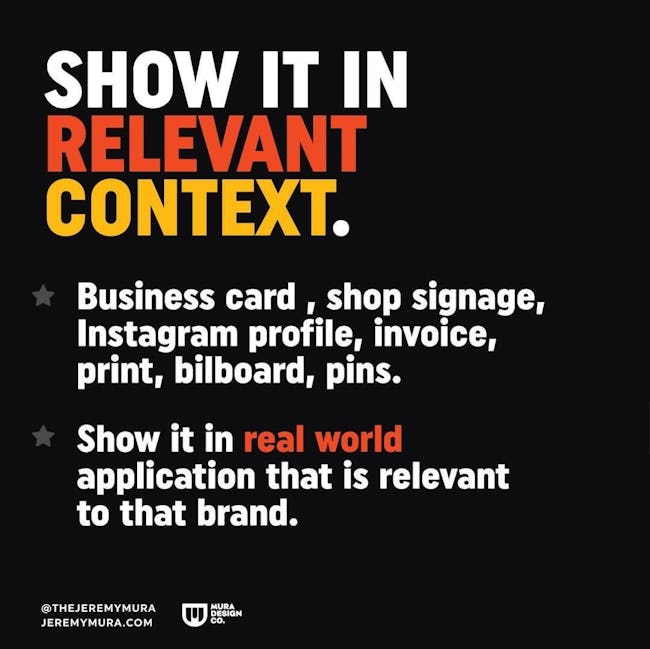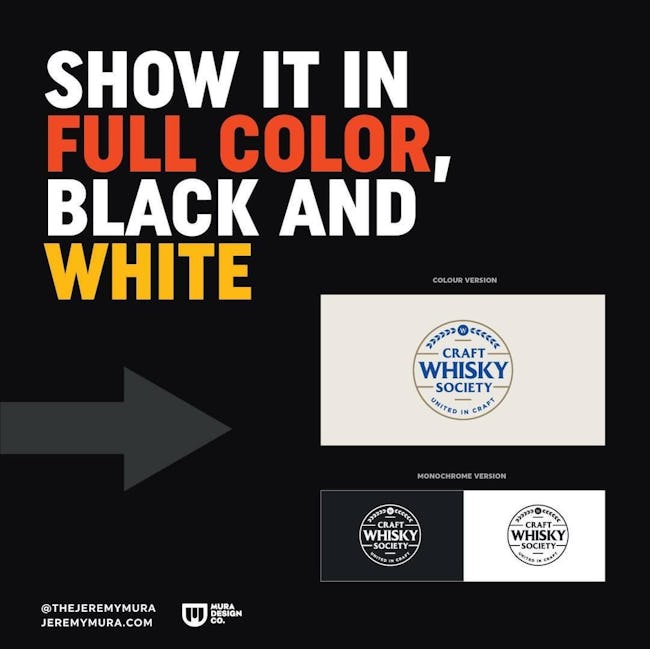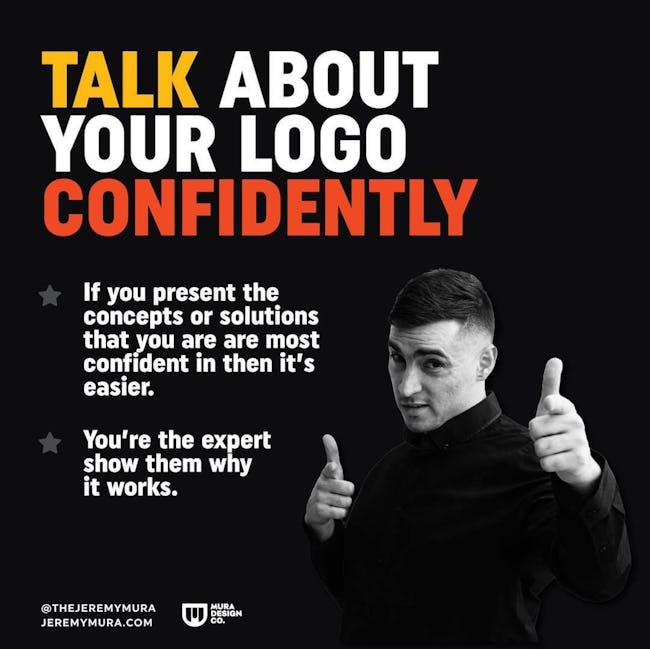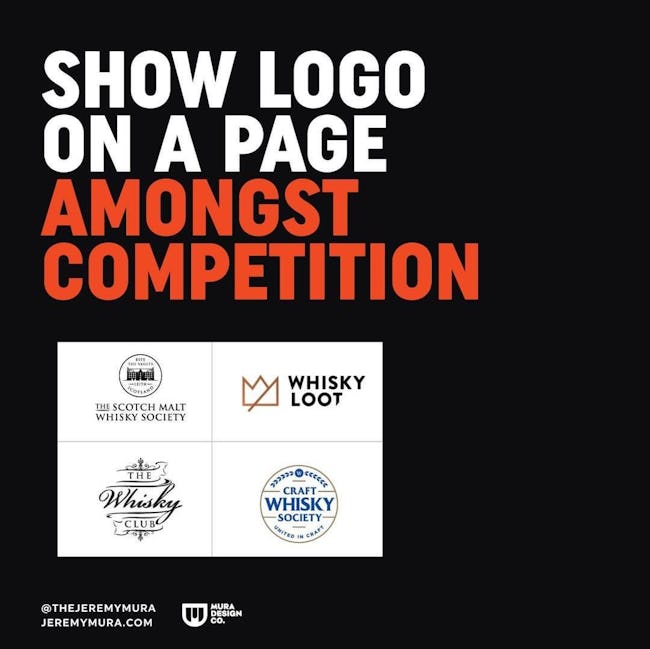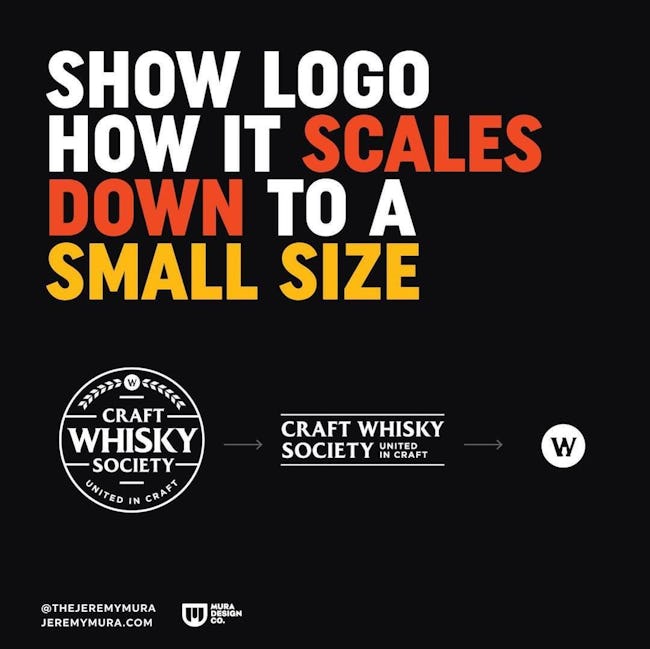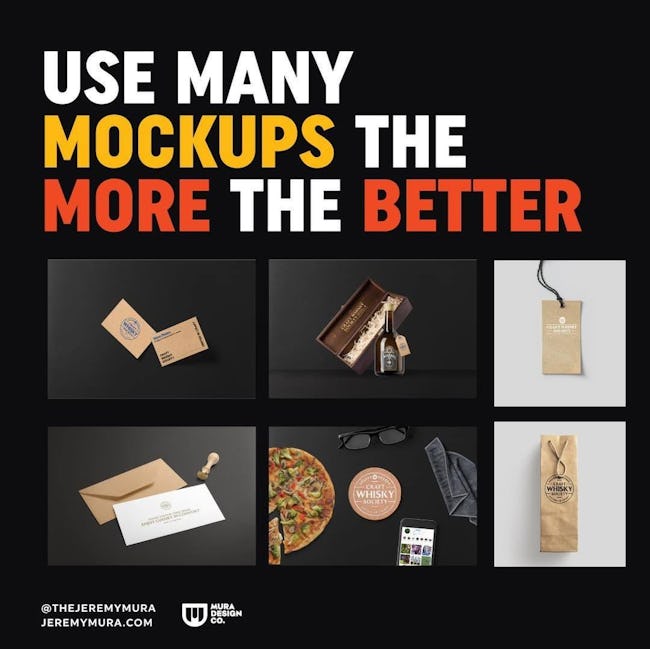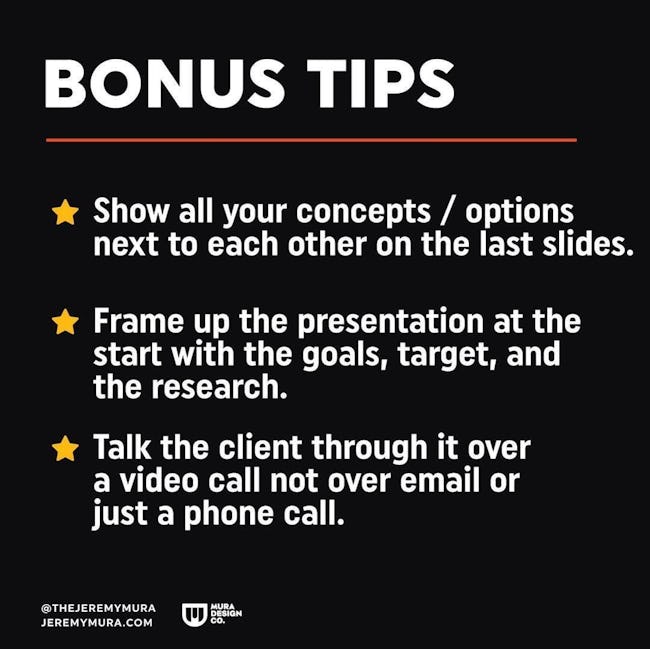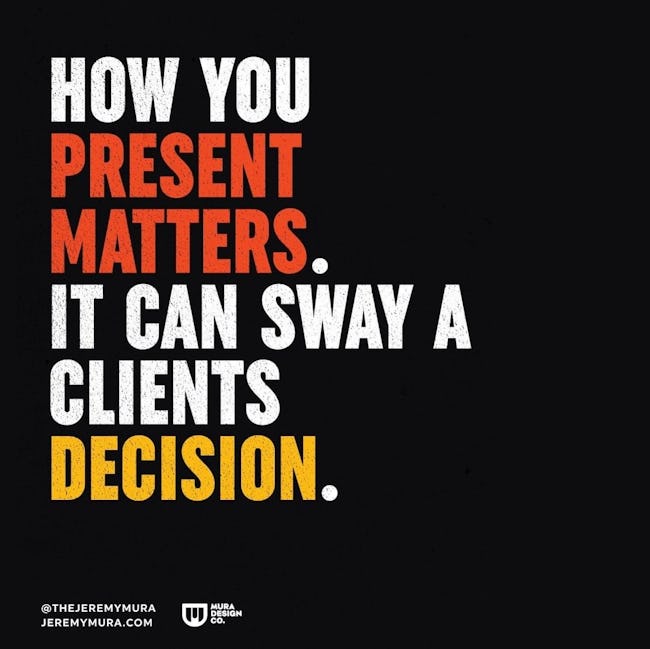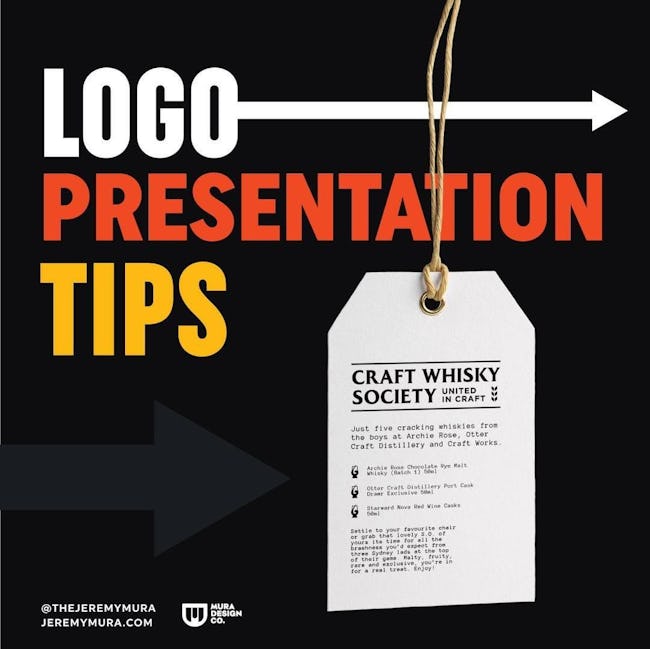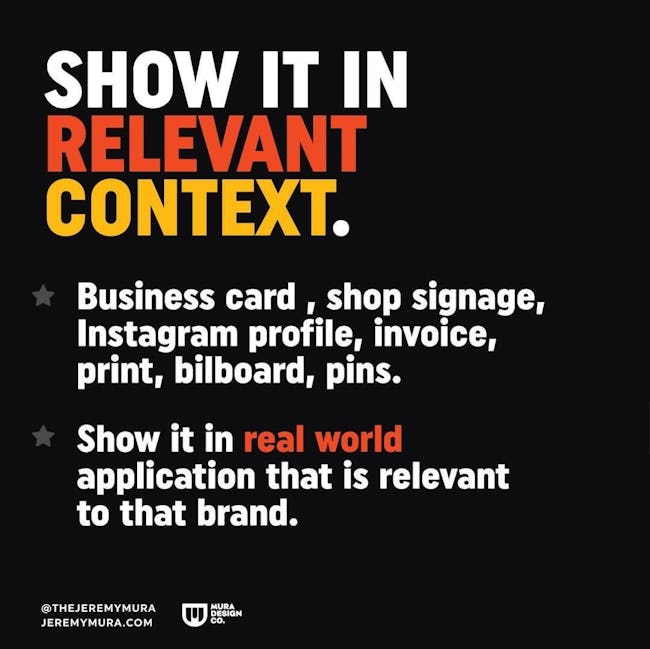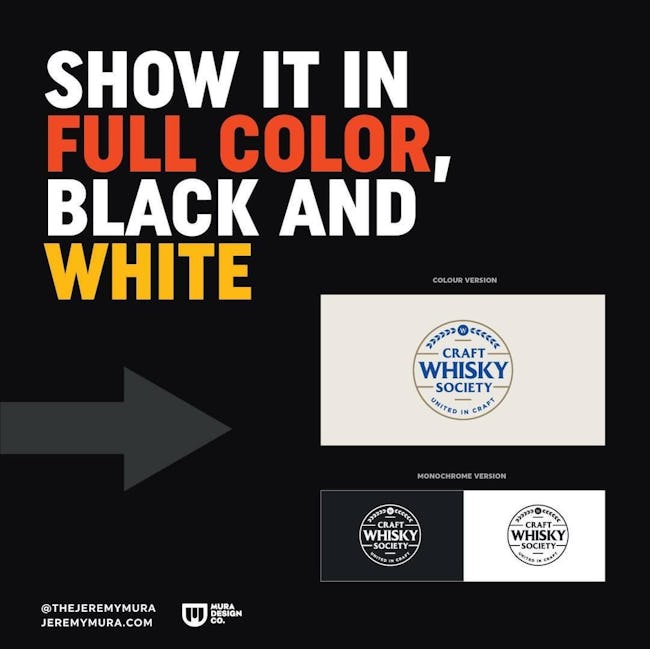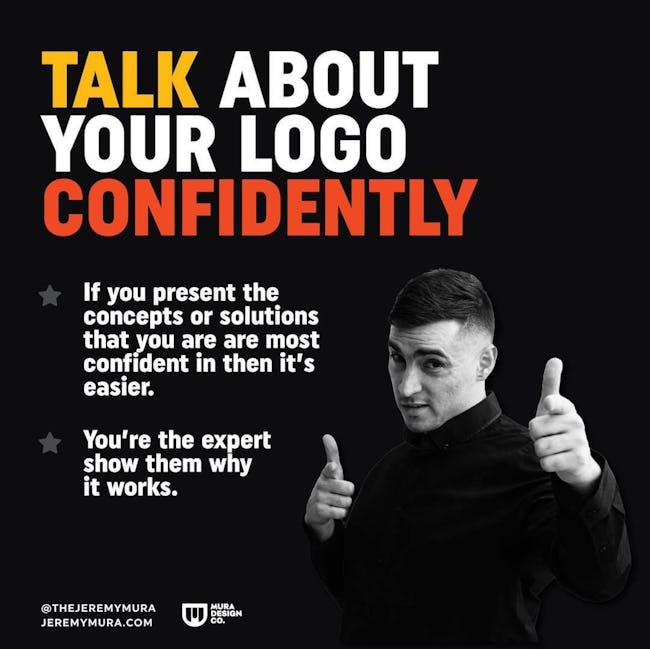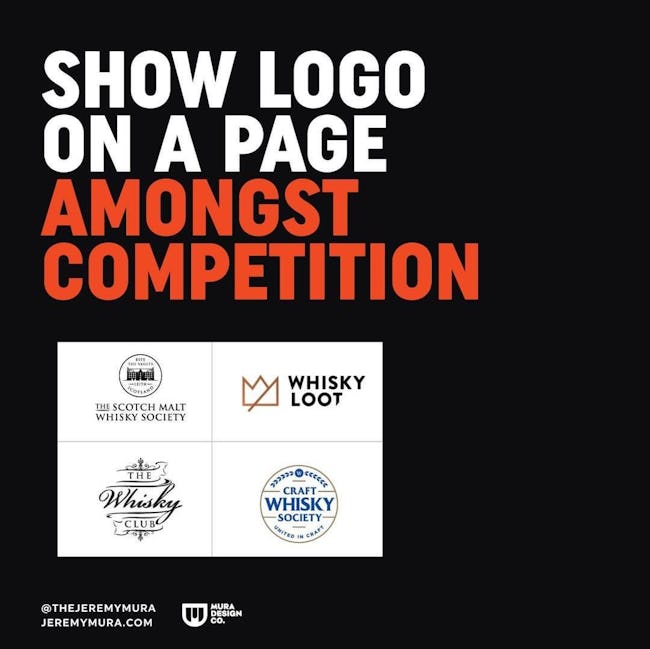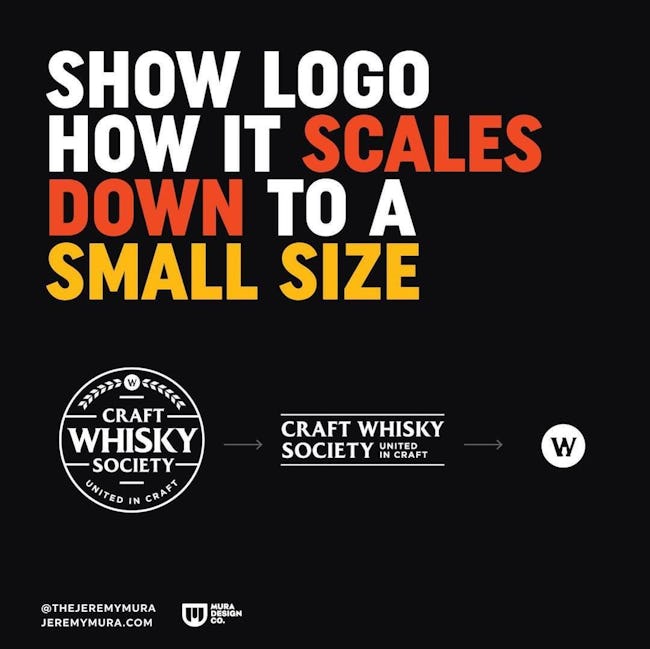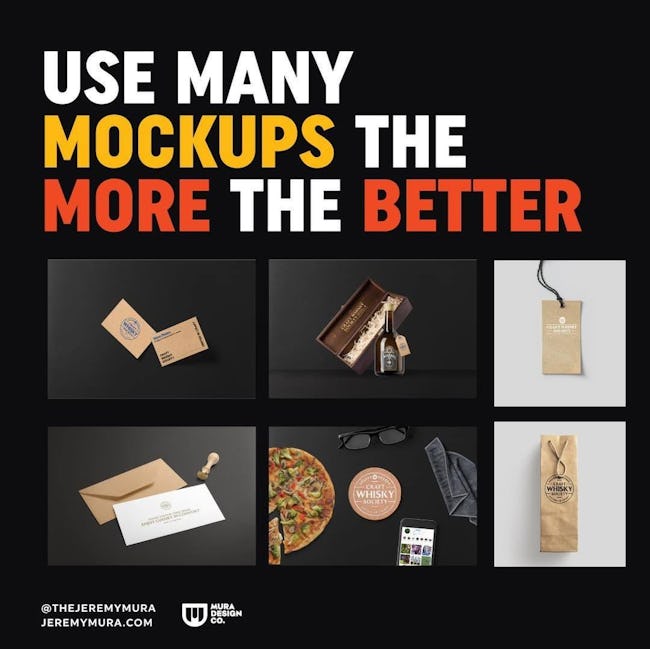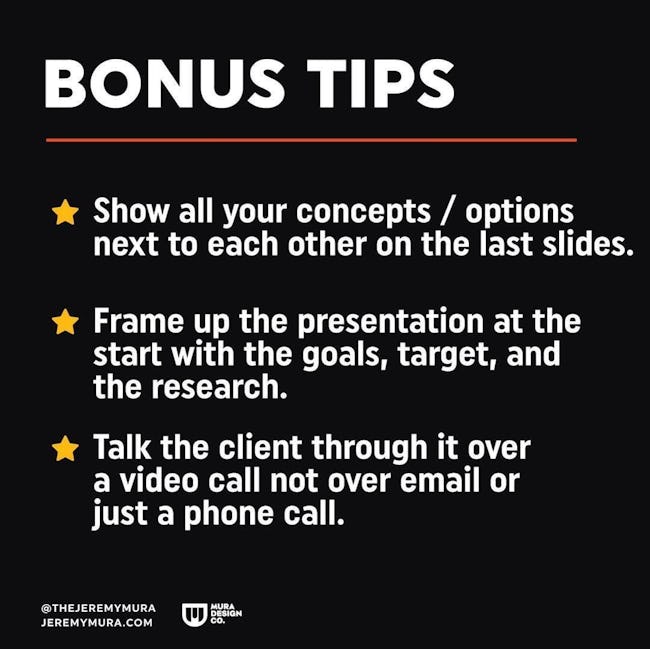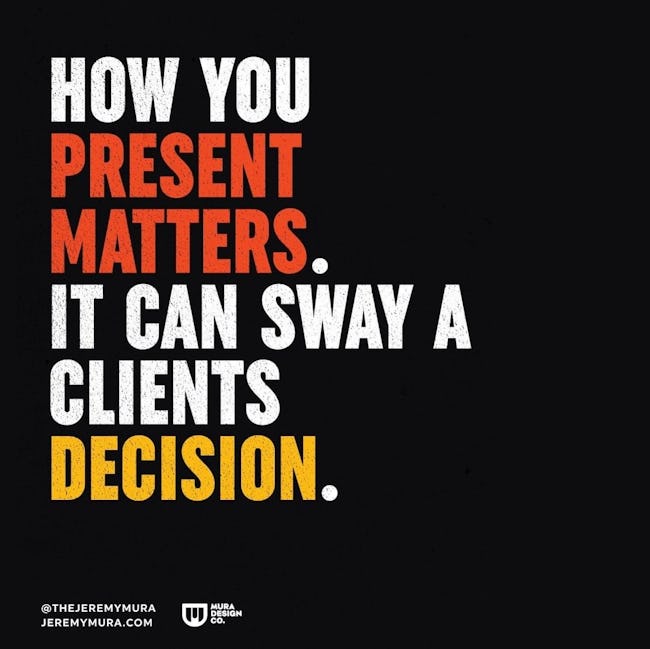 LOGO PRESENTATION TIPS
SHOW IT IN RELEVANT CONTEXT.
• Business card , shop signage, Instagram profile, invoice, print, bilboard, pins.
• Show it in real world application that is relevant to that brand.
SHOW IT IN FULL COLOR, BLACK AND WHITE
TALK ABOUT YOUR LOGO CONFIDENTLY
• If you present the concepts or solutions that you are are most confident in then it's easier.
• You're the expert show them why it works.
SHOW LOGO ON A PAGE AMONGST COMPETITION
SHOW LOGO HOW IT SCALES DOWN TO A SMALL SIZE
USE MANY MOCKUPS THE MORE THE BETTER
BONUS TIPS
• Show all your concepts / options next to each other on the last slides.
• Frame up the presentation at the start with the goals, target, and the research.
• Talk the client through it over a video call not over email or just a phone call.
How YOU PRESENT MATTERS. IT CAN SWAY A CLIENTS DECISION.
More booklets by Jeremy Mura
More Design booklets
Your recently viewed booklets
See all booklets