Booklet
Logo Packages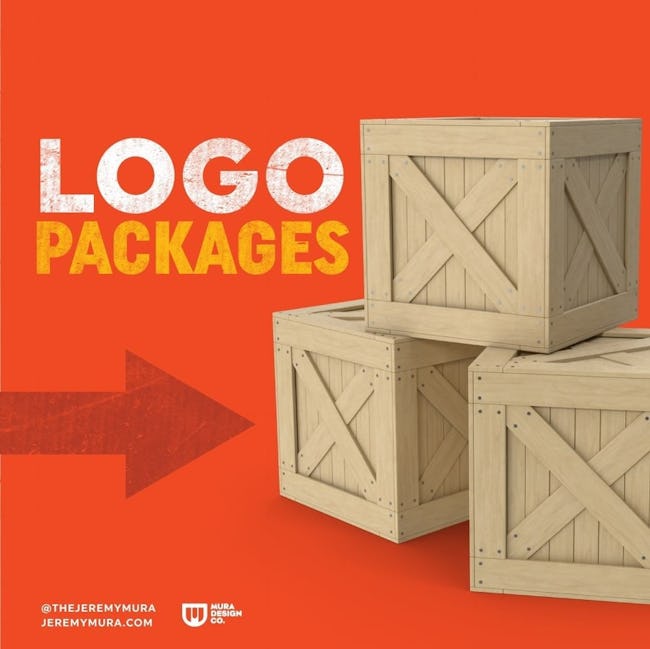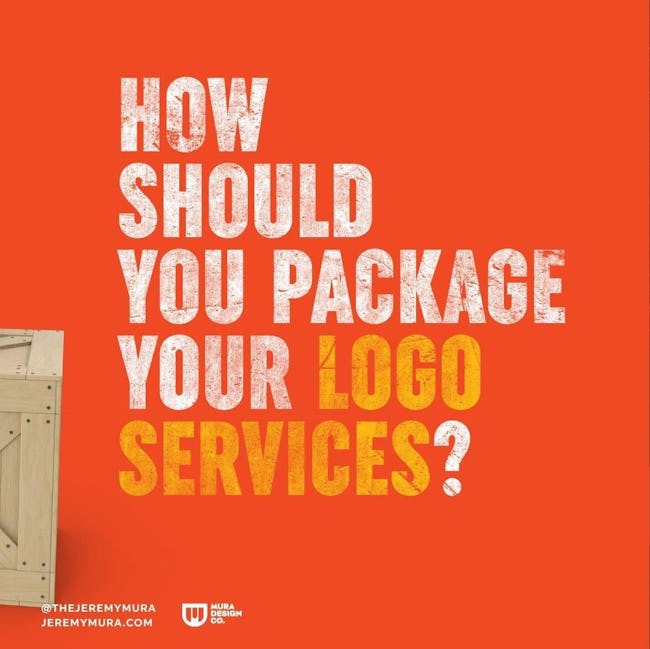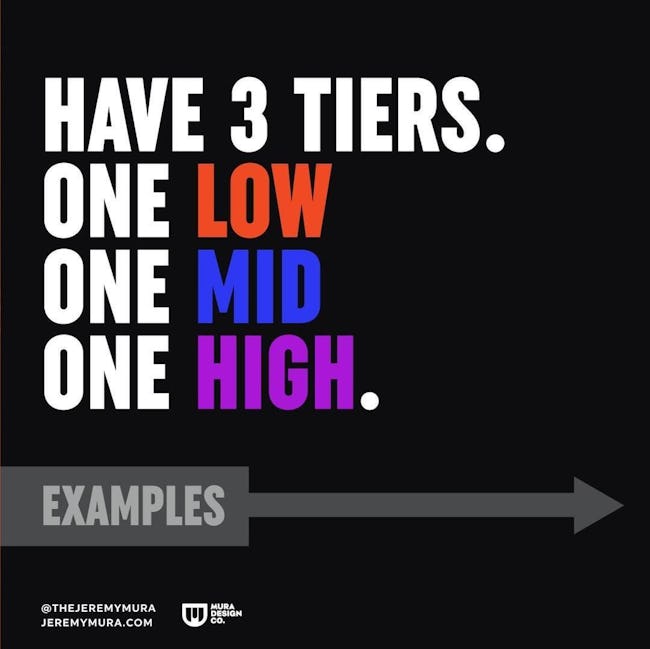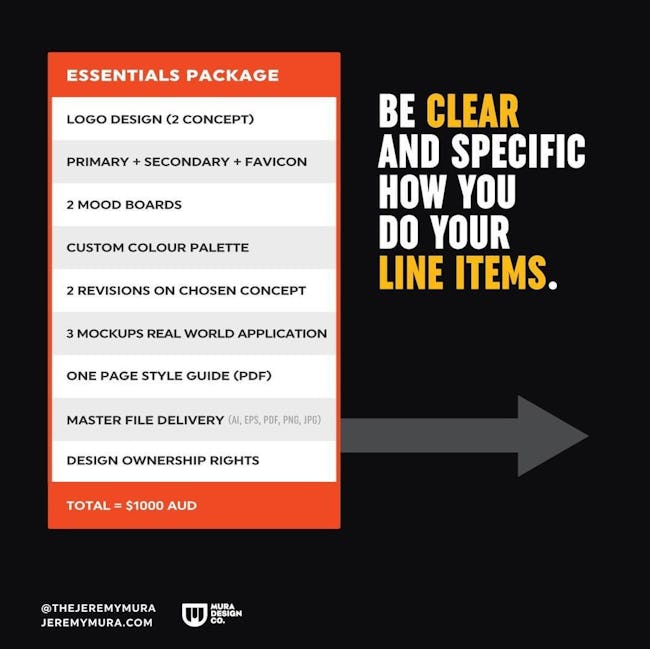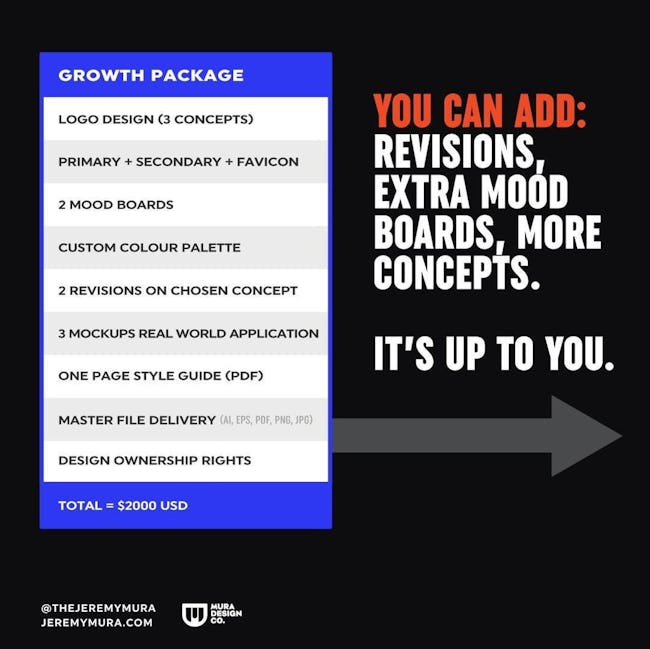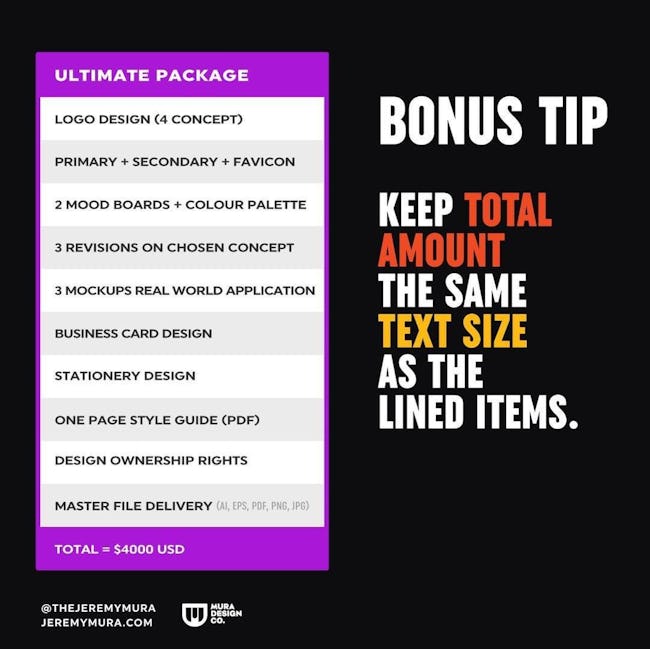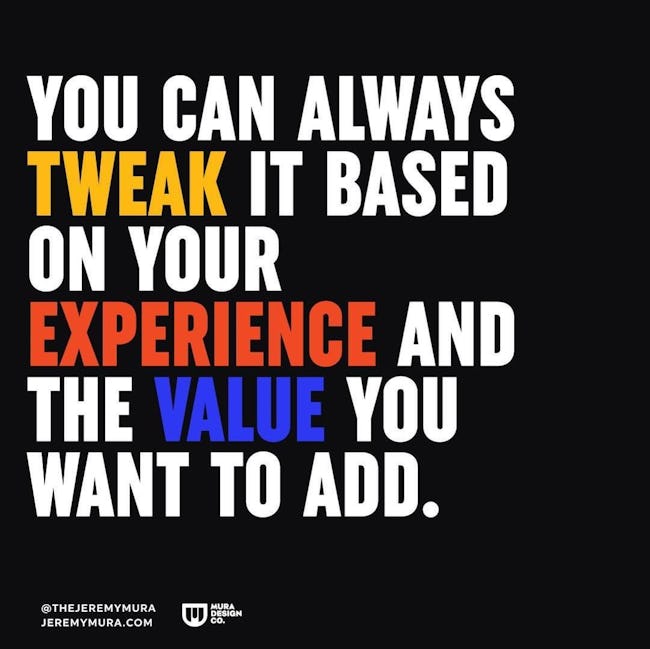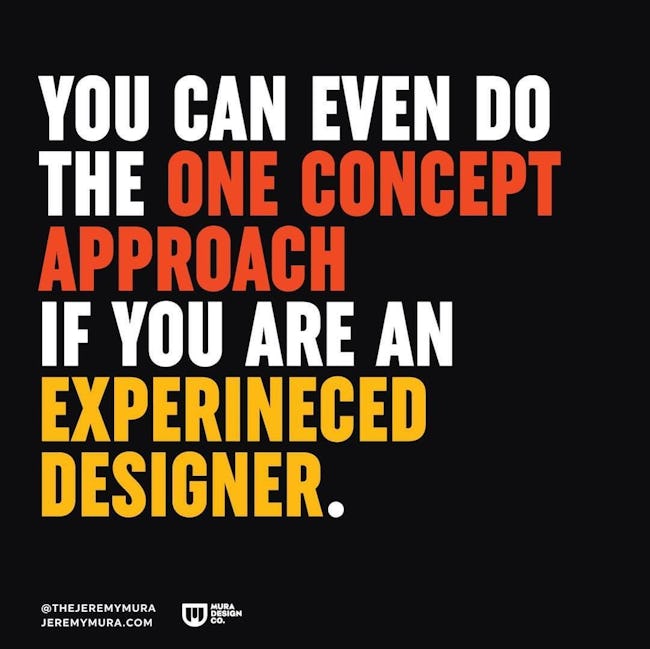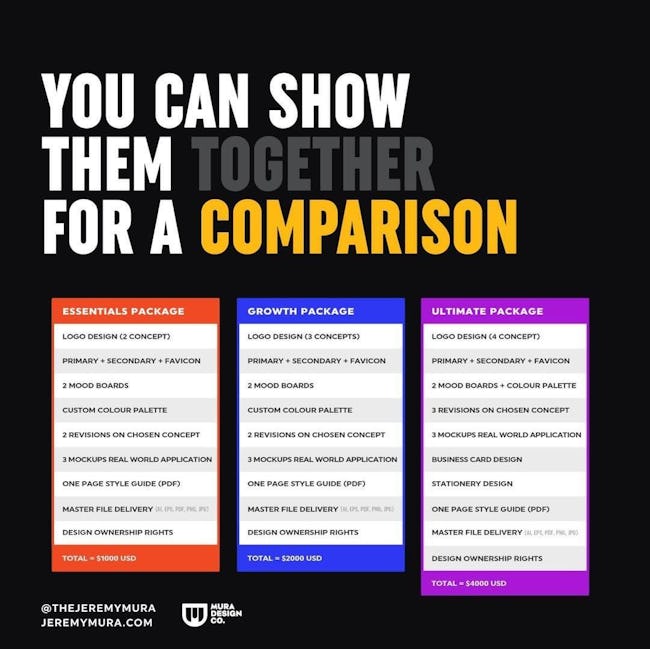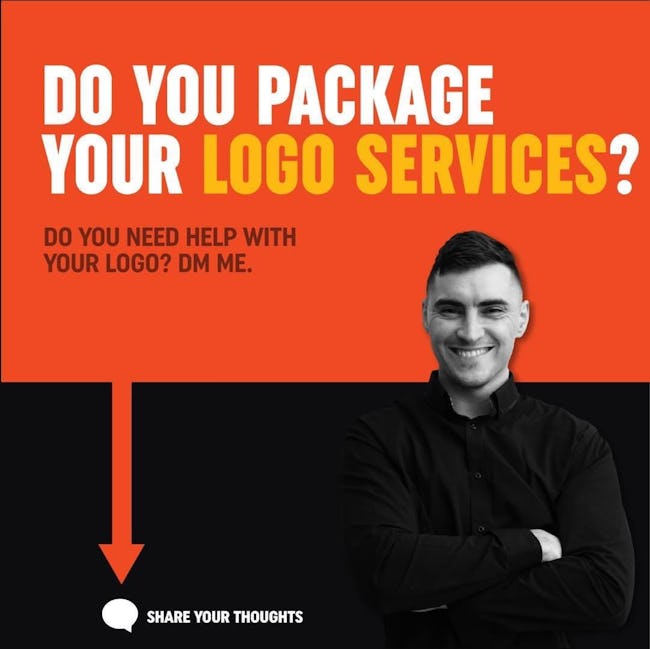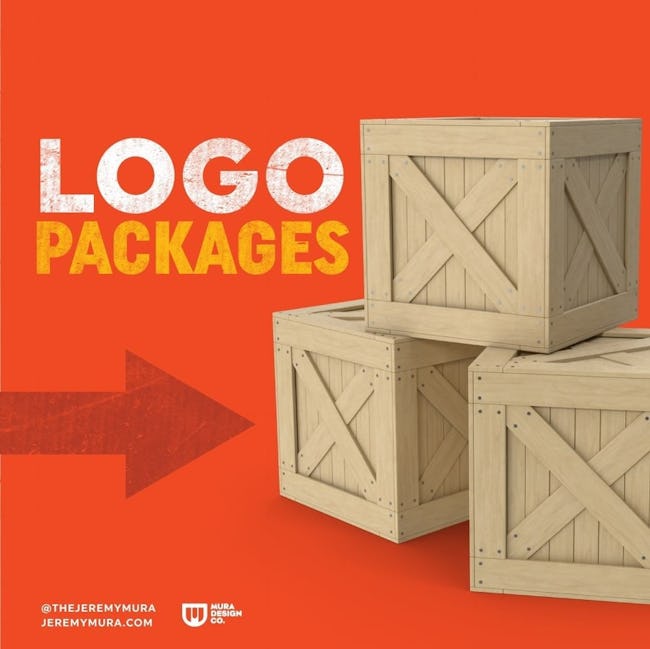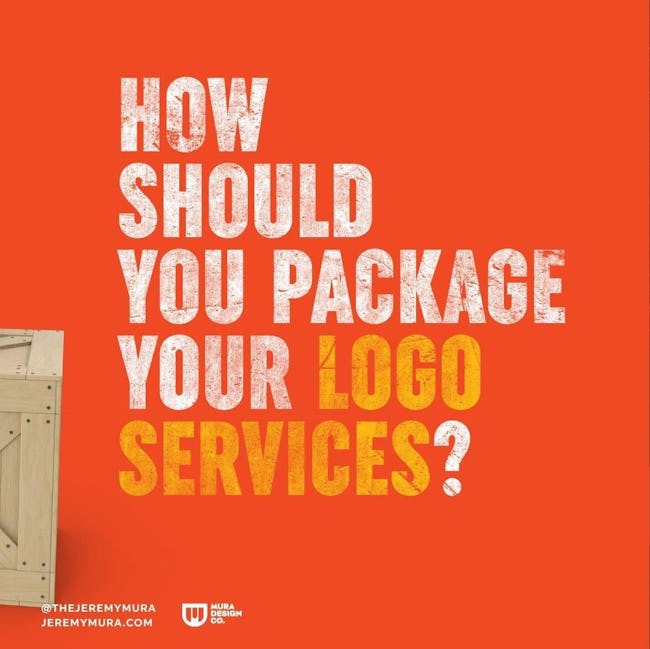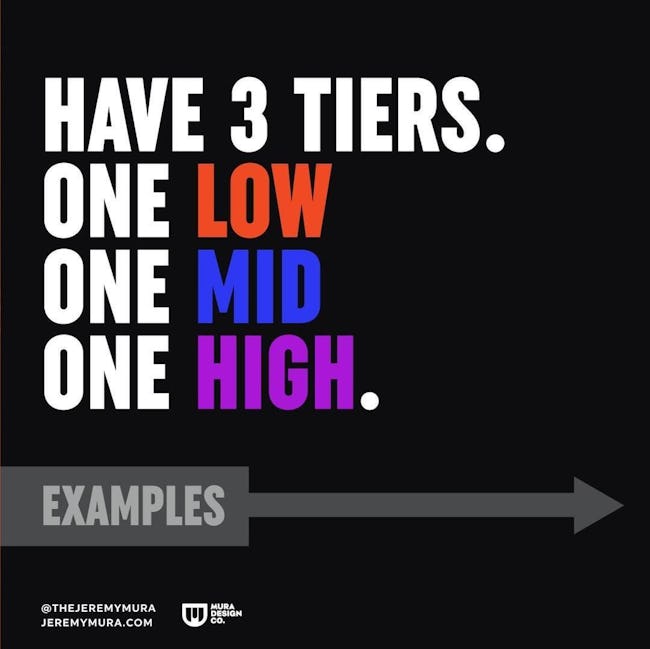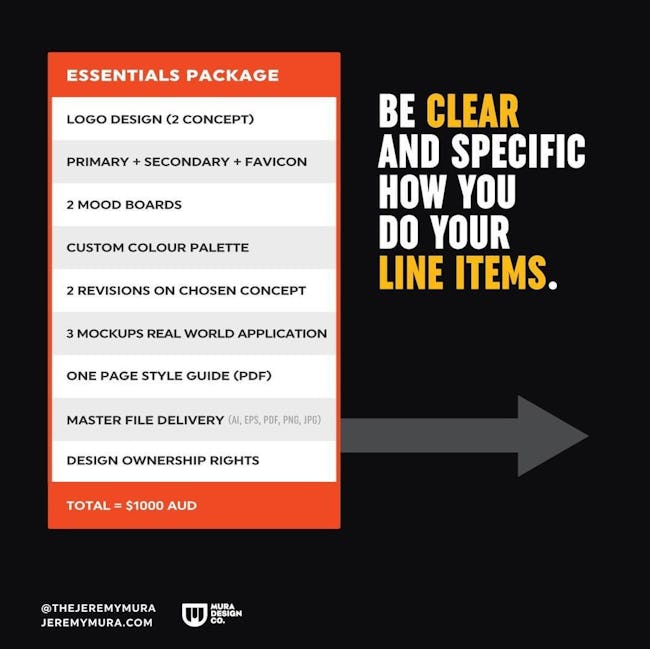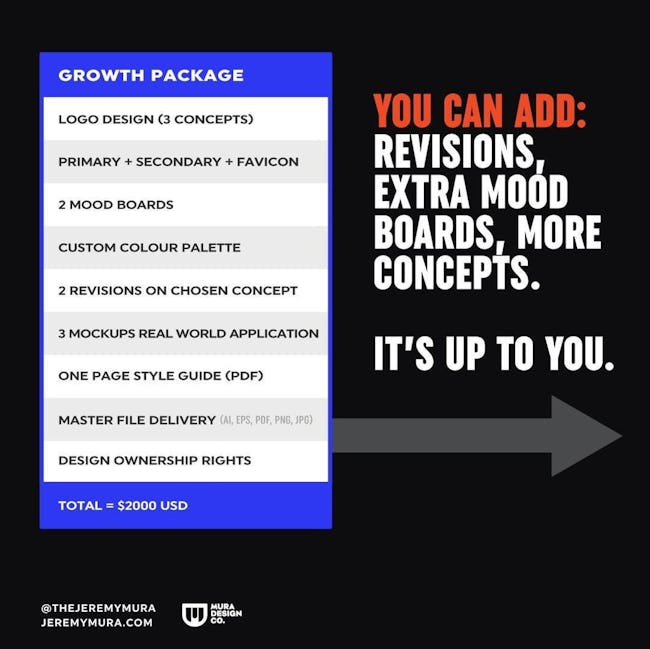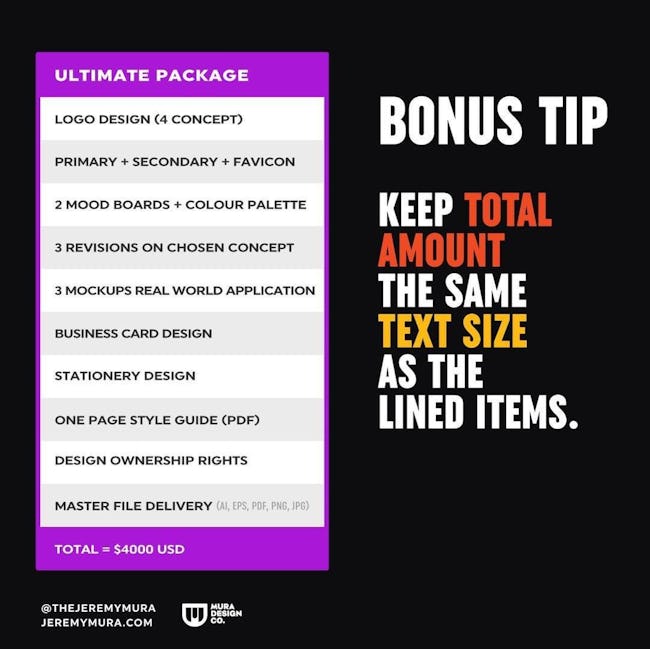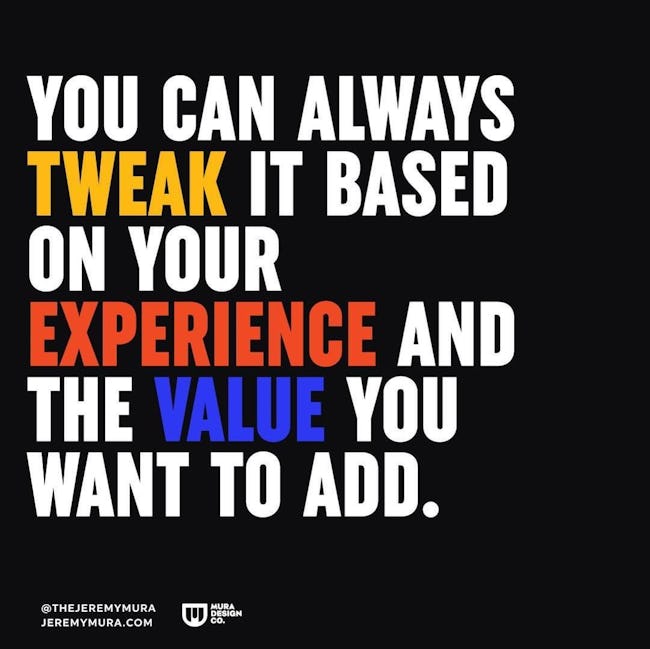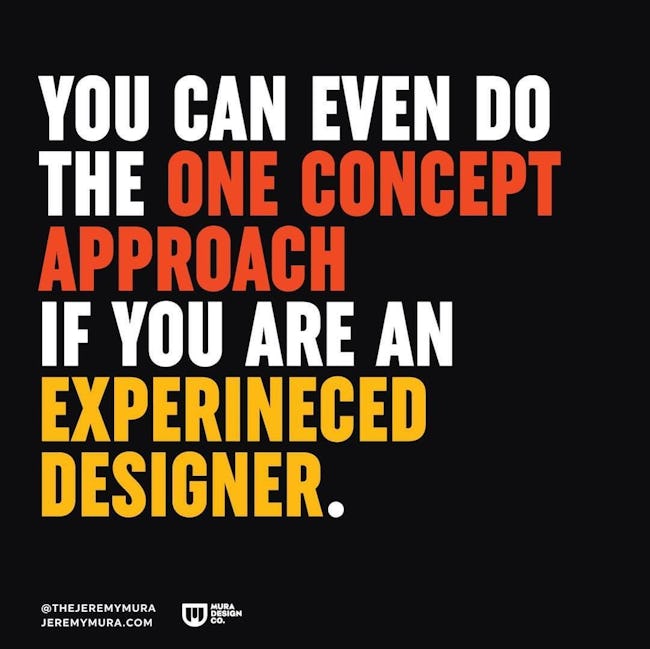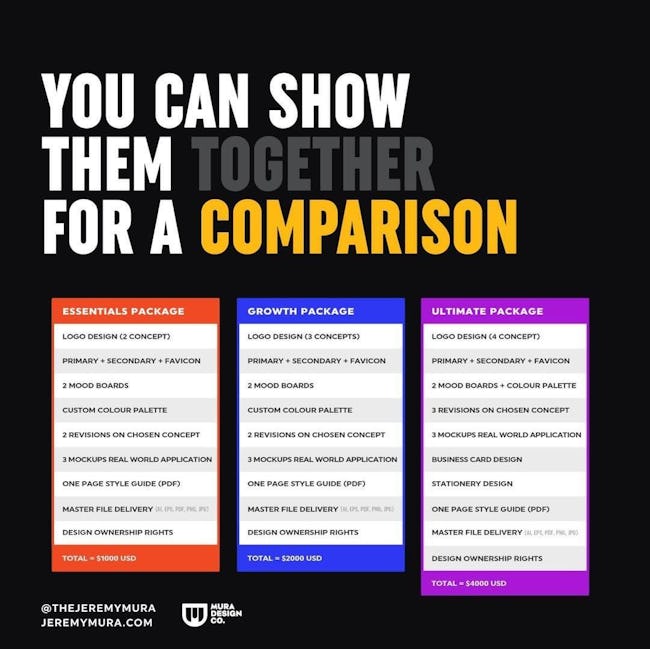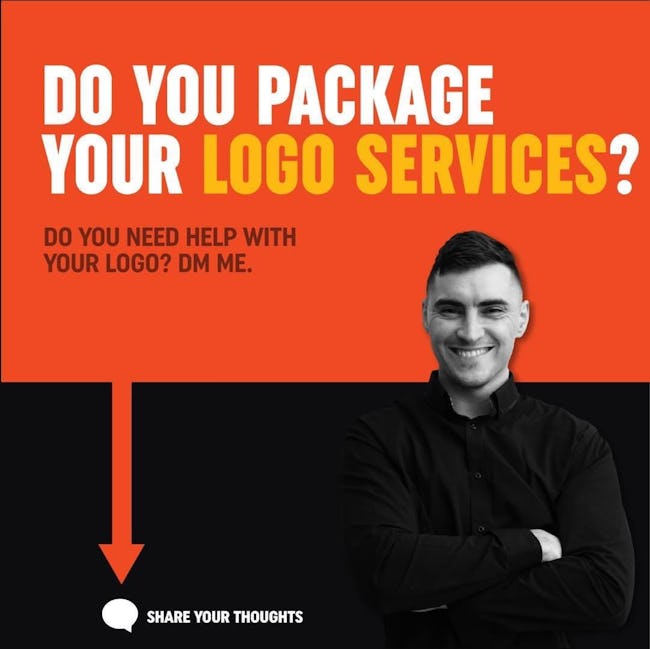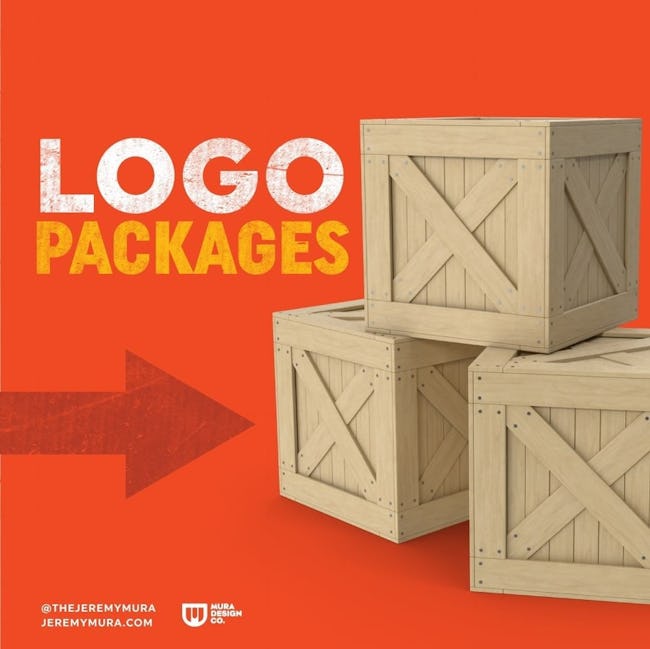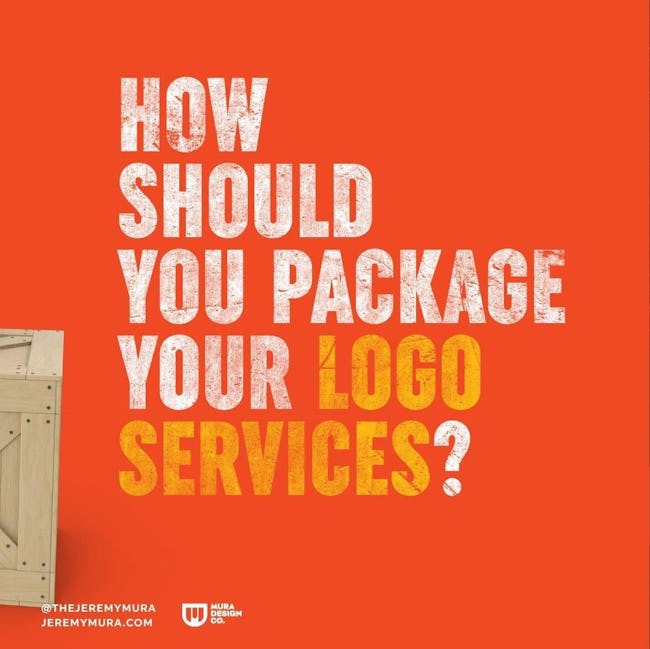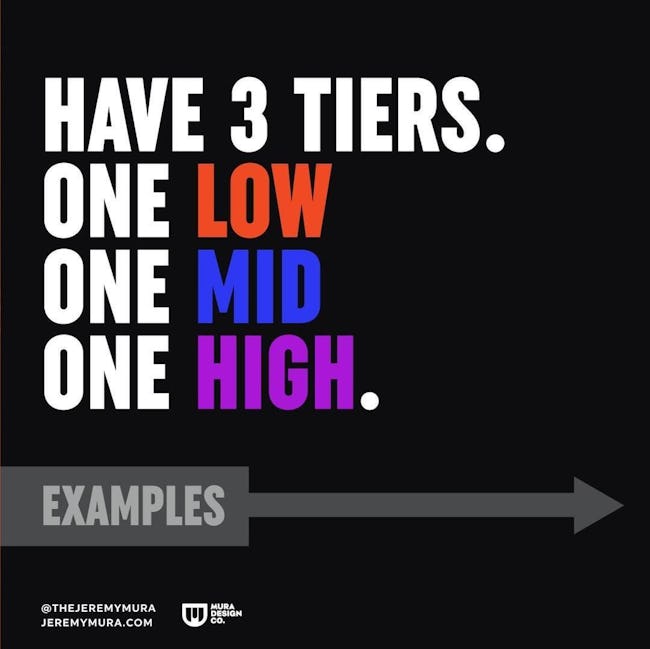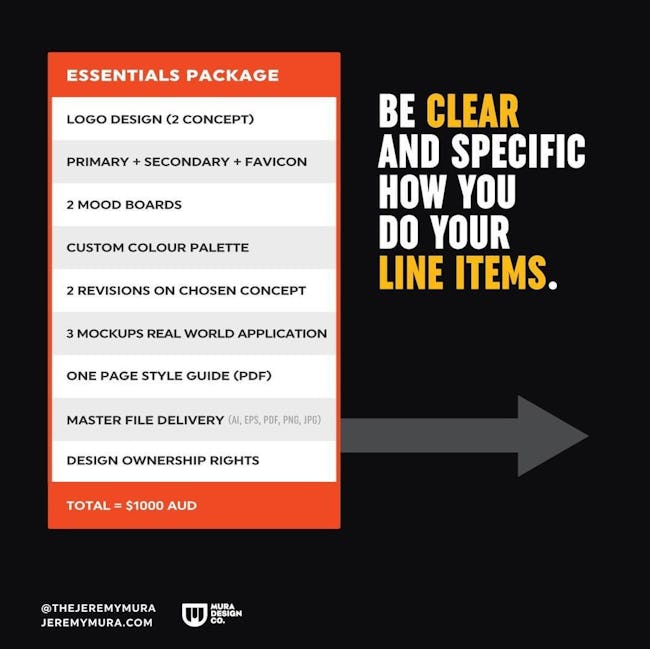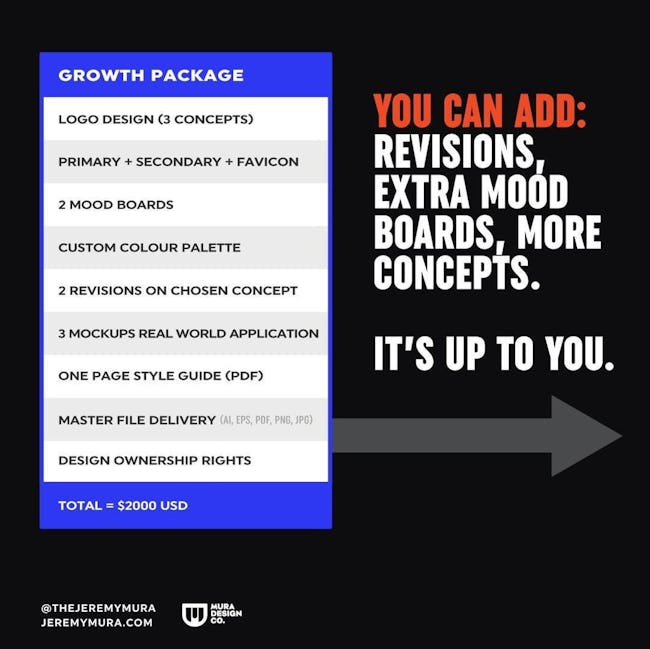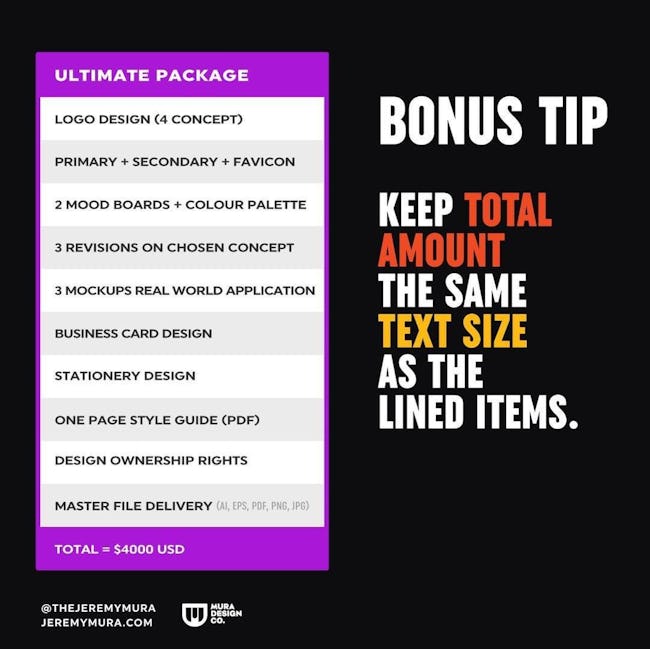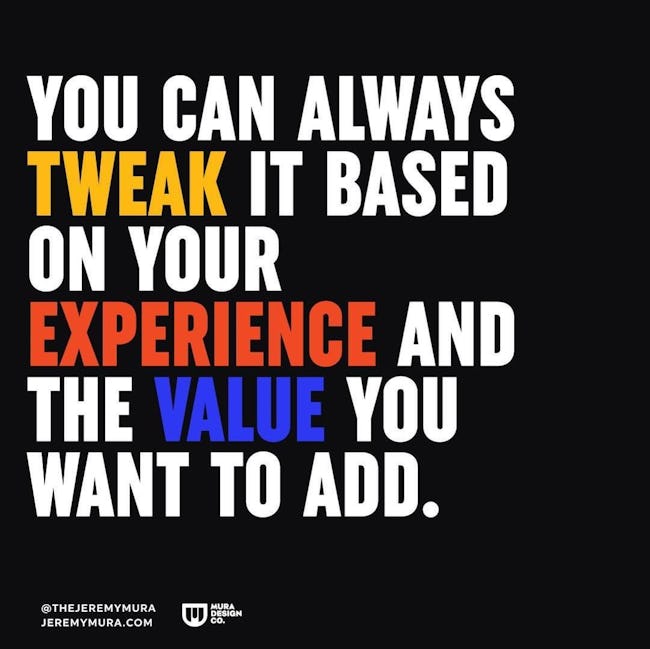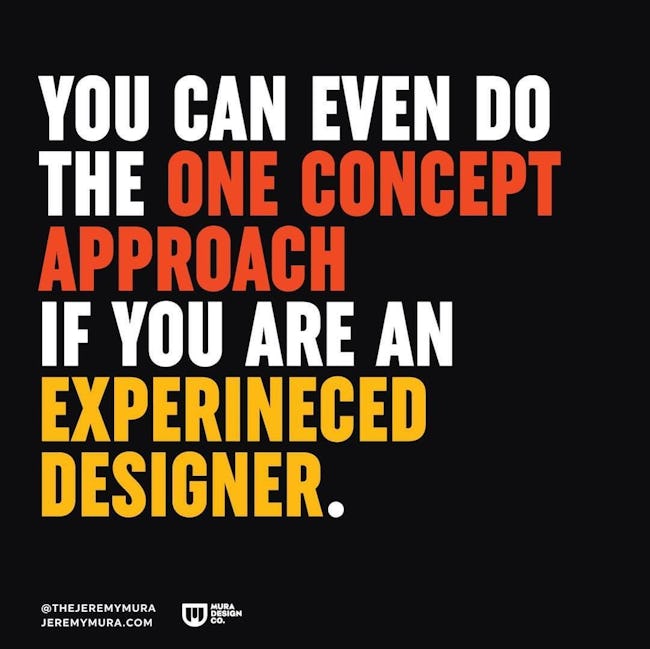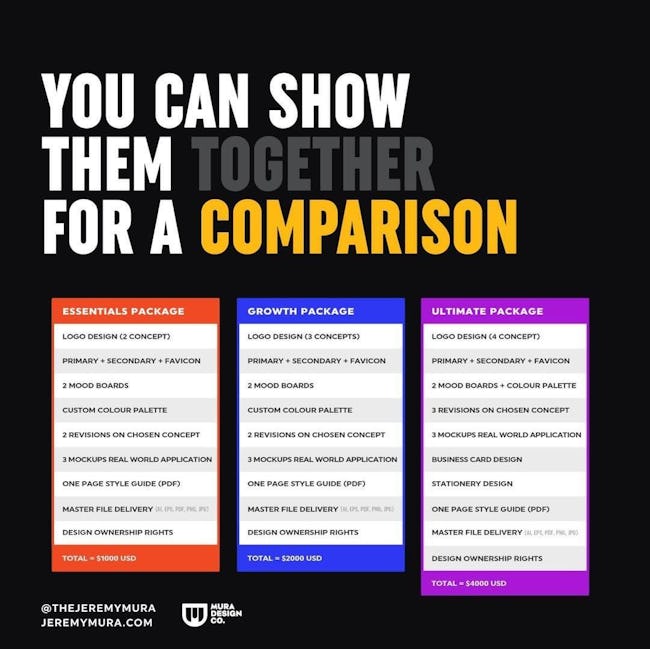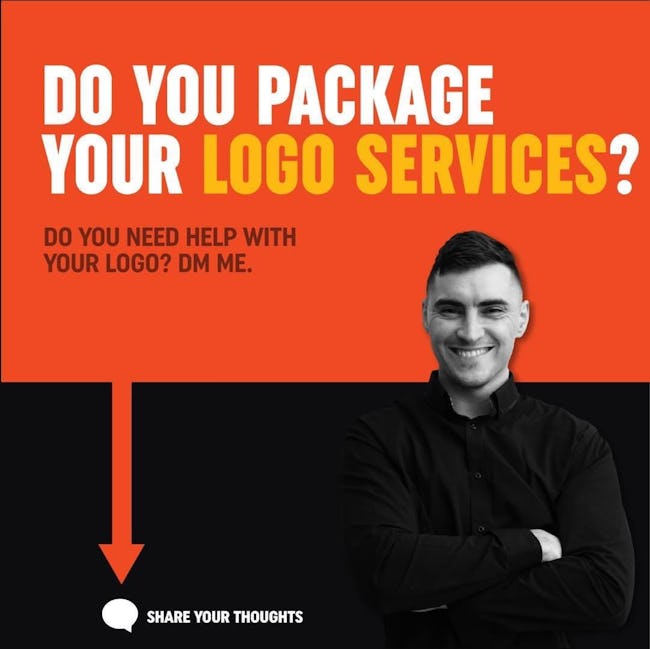 LOGO PACKAGES
HOW SHOULD YOU PACKAGE YOUR LOGO SERVICES?
HAVE 3 TIERS.
ONE LOW
ONE MID
ONE HIGH
BE CLEAR AND SPECIFIC HOW YOU DO YOUR LINE ITEMS.
YOU CAN ADD:
REVISIONS, EXTRA MOOD BOARDS, MORE CONCEPTS.
IT'S UP TO YOU.
BONUS TIP
KEEP TOTAL AMOUNT THE SAME TEXT SIZE AS THE LINED ITEMS.
YOU CAN ALWAYS TWEAK IT BASED ON YOUR EXPERIENCE AND THE VALUE YOU WANT TO ADD.
YOU CAN EVEN DO THE ONE CONCEPT APPROACH IF YOU ARE AN EXPERIENCED DESIGNER.
YOU CAN SHOW THEM TOGETHER FOR A COMPARISON
More booklets by Jeremy Mura
More Design booklets
Your recently viewed booklets
See all booklets