Booklet
Logo Design Trends To Try In 2021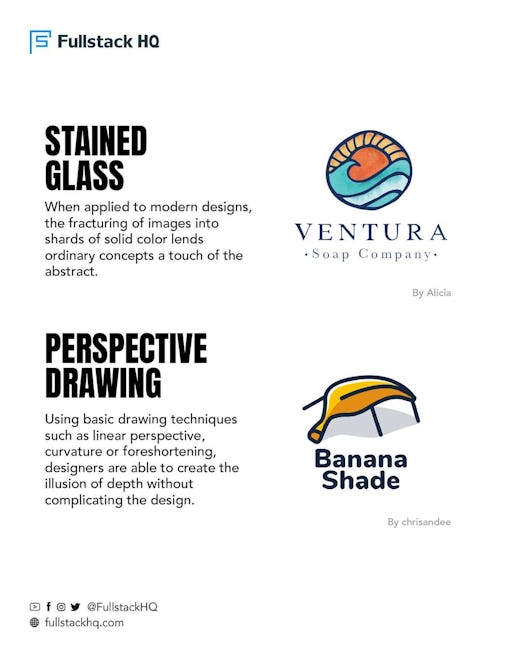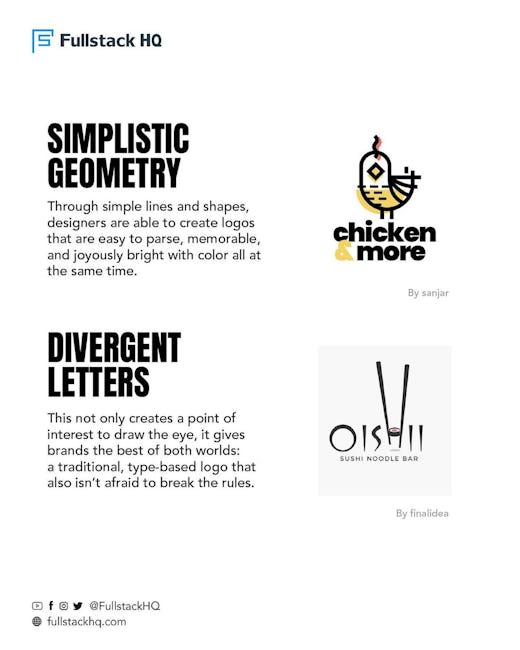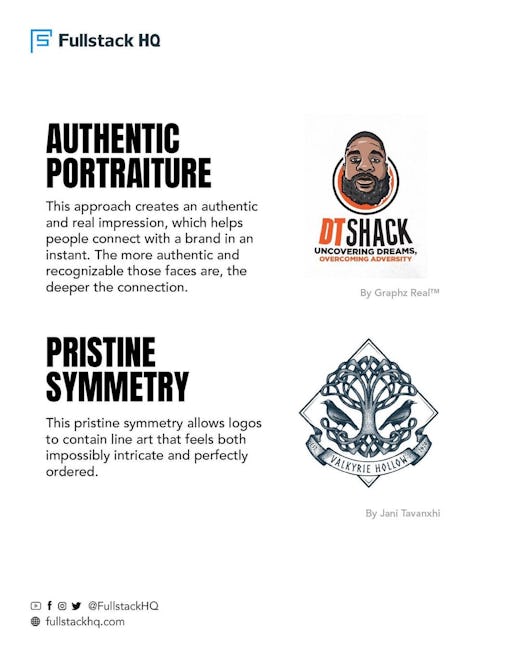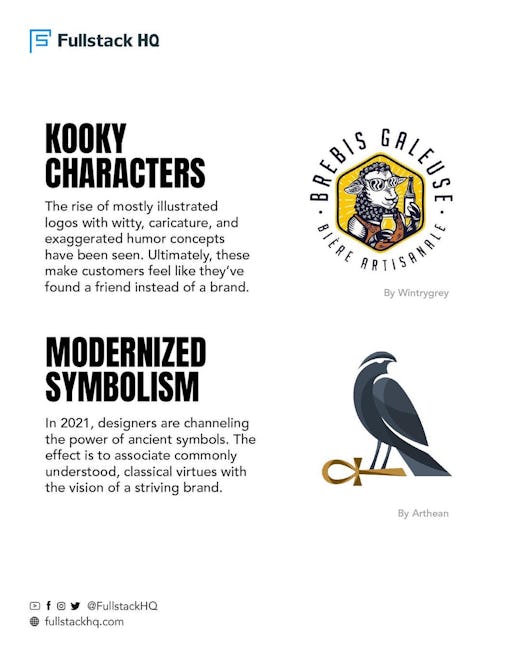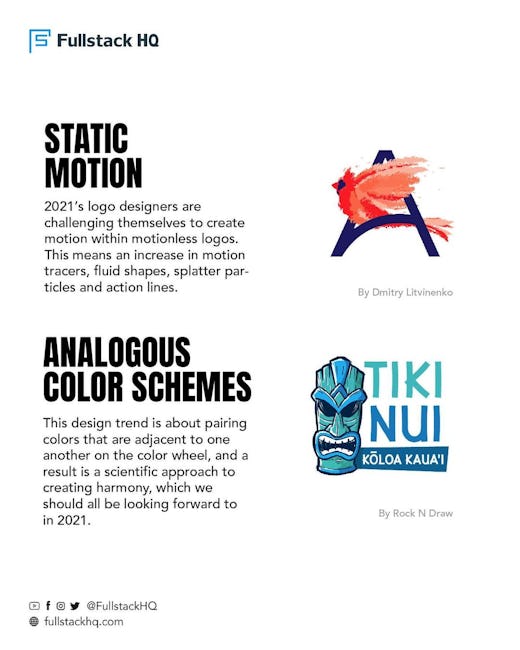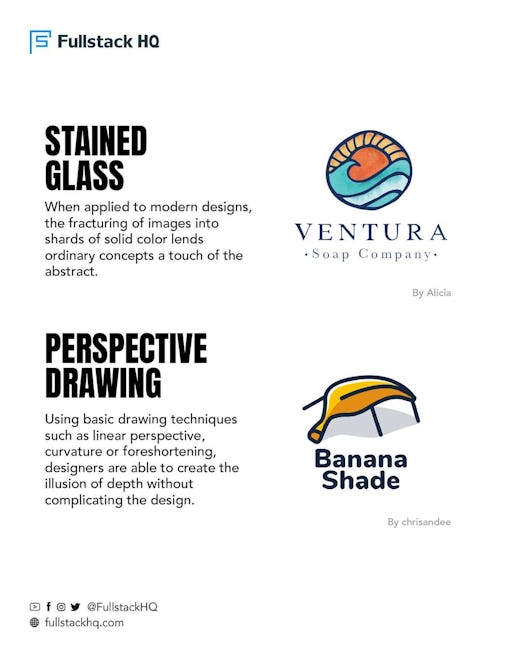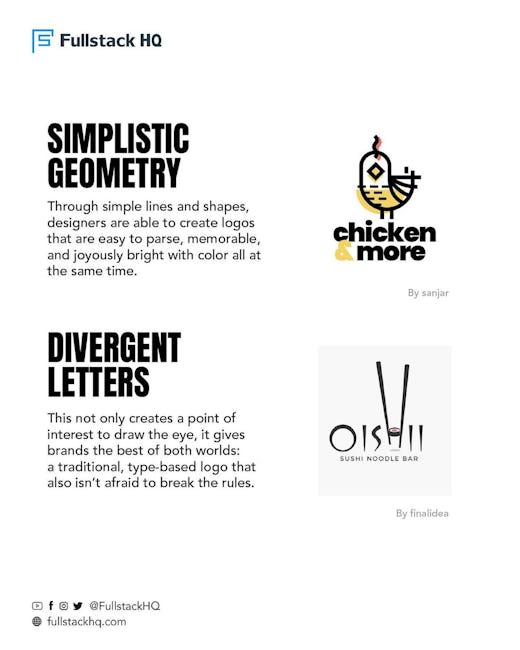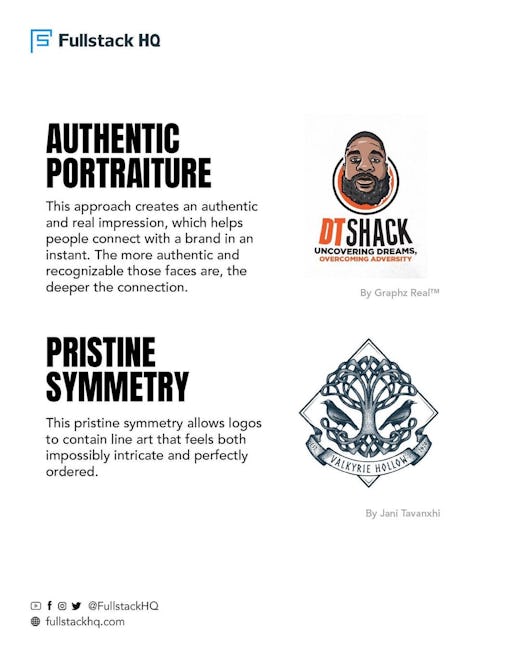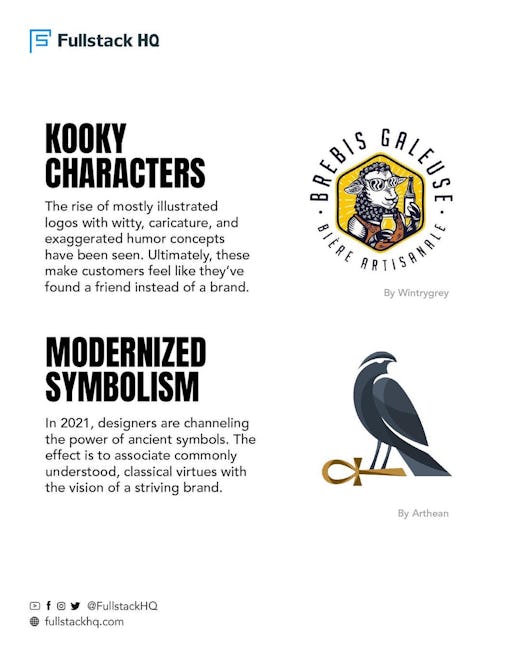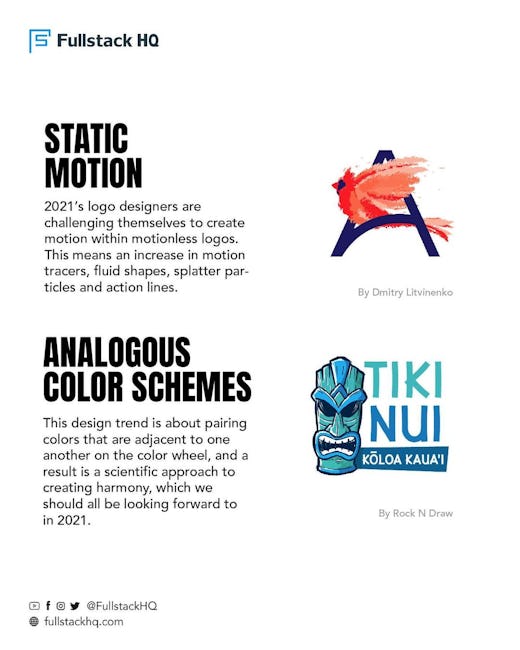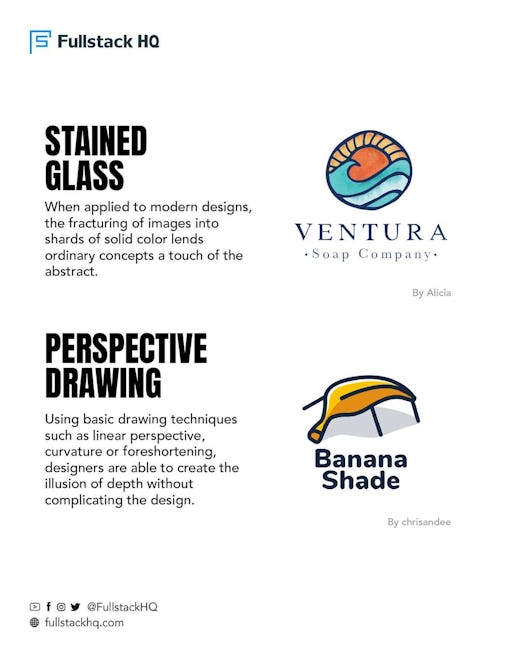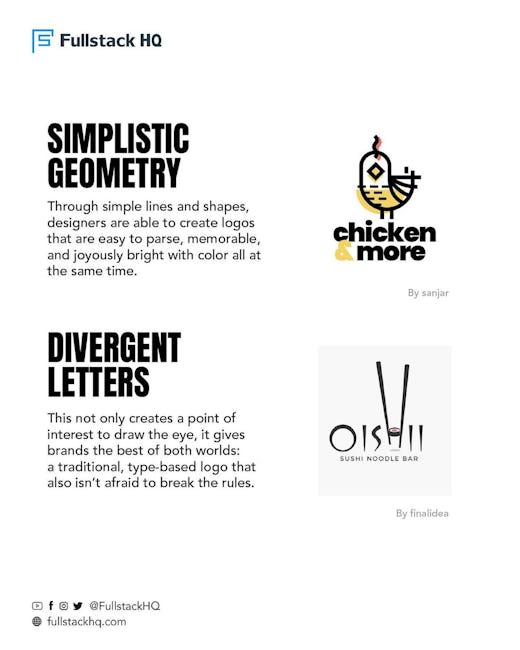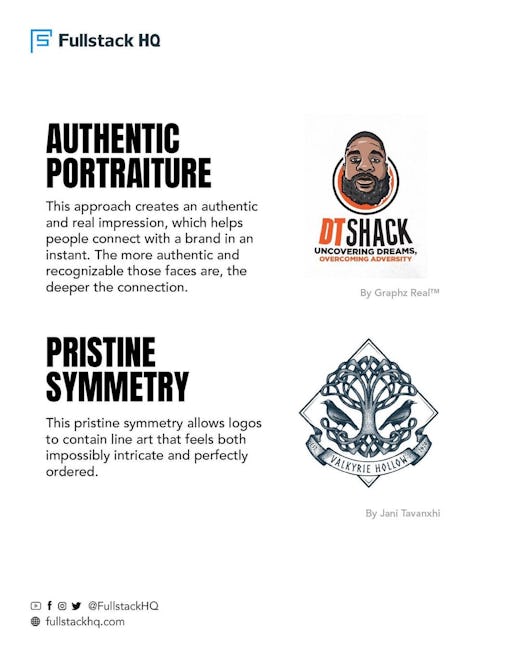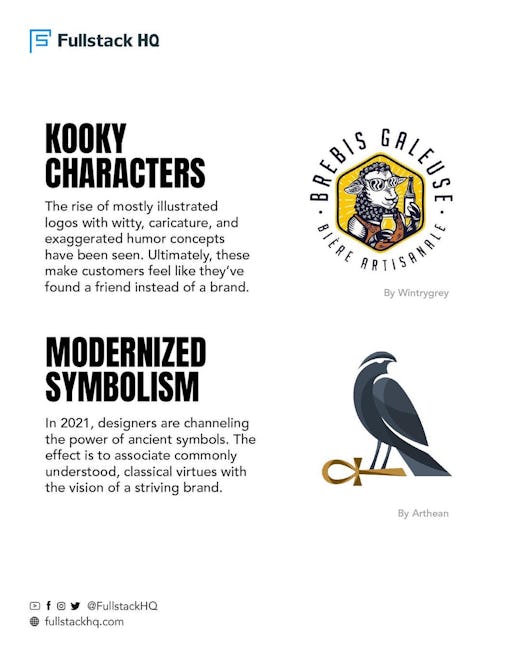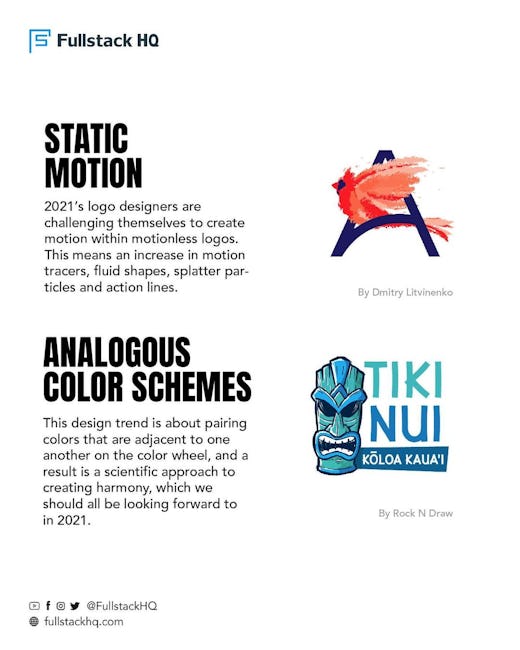 Logo Design Trends To Try In 2021
1. Stained Glass
When applied to modern designs, the fracturing of images inot shards of solid color lends ordinary concepts a touch of the abstract
2. Perspective Drawing
Using basic drawing techniques such as linear perspective, curvature or foreshortening, designers are able to create the illusion of depth without complicating the design.
3. Simplistic Geometry
Through simple lines and shapes, designers are able to create logos that are easy to parse, memorable, and joyously bright with color all at the same time.
4. Divergent Letters
This not only creates a point of interest to draw the eye, it gives brands the best of both worlds: a traditional, typed-based logo that also isn't afraid to break the rules.
5. Authentic Portraiture
This approach creates an authentic and real impression, which helps people connect with a brand in an instant. The more authentic and recognizable those faces are, the deeper the connection.
6. Pristine Symmetry
This pristine symmetry allows logos to contain line art that feels both impossibly intricate and perfectly ordered.
7. Kooky Characters
The rise of mostly illustrated logos with witty, caricature, and exaggerated humor concepts have been seen. Ultimately, these make customers feel like they've found a friend instead of a brand.
8. Modernized Symbolism
In 2021, designers are channeling the power of ancient symbols. The effect is to associate commonly understood, classical virtues with the vision of a striving brand.
9. Static Motion
2021's logo designers are challenging themselves to create motion within motionless logos. This means an increase in motion tracers, fluid shapes, splatter particles and action lines.
10. Analogous Color Schemes
This design trend is about pairing colors that are adjacent to one another on the color wheel, and a result is a scientific approach to creating harmony, which we should all be looking forward to in 2021.
More booklets by Fullstack HQ
More Development booklets
Your recently viewed booklets
See all booklets