Booklet
Logo Design Process Explained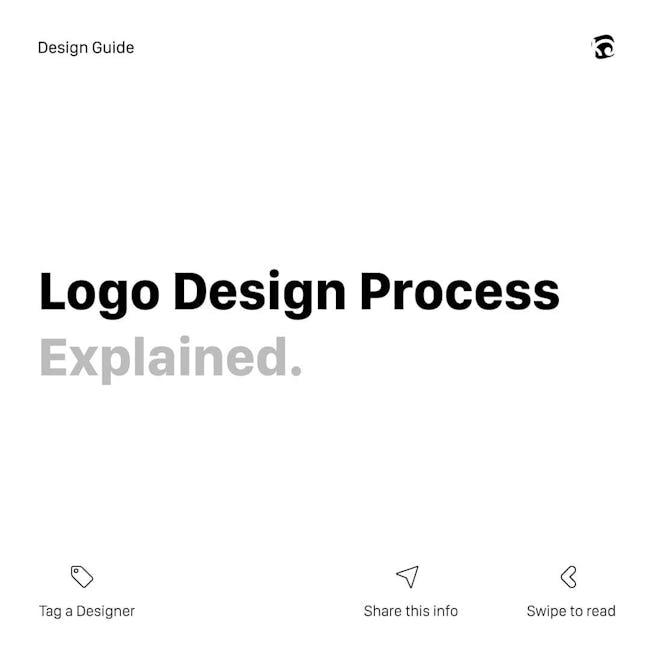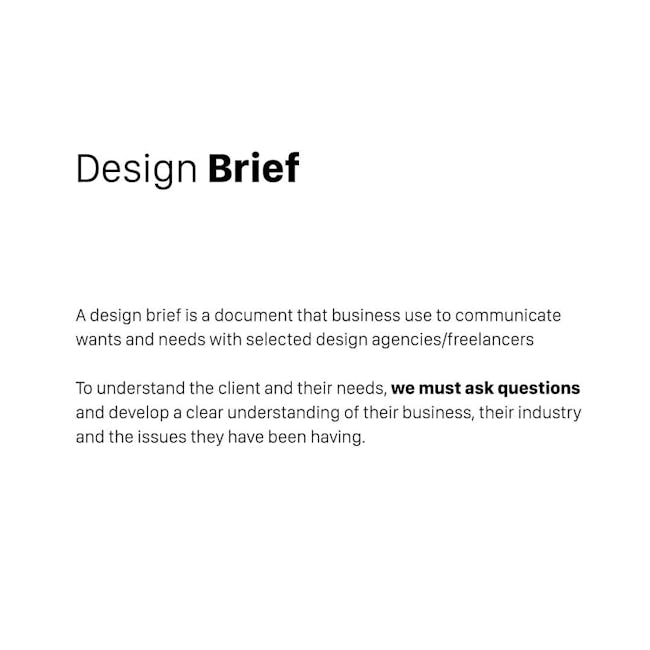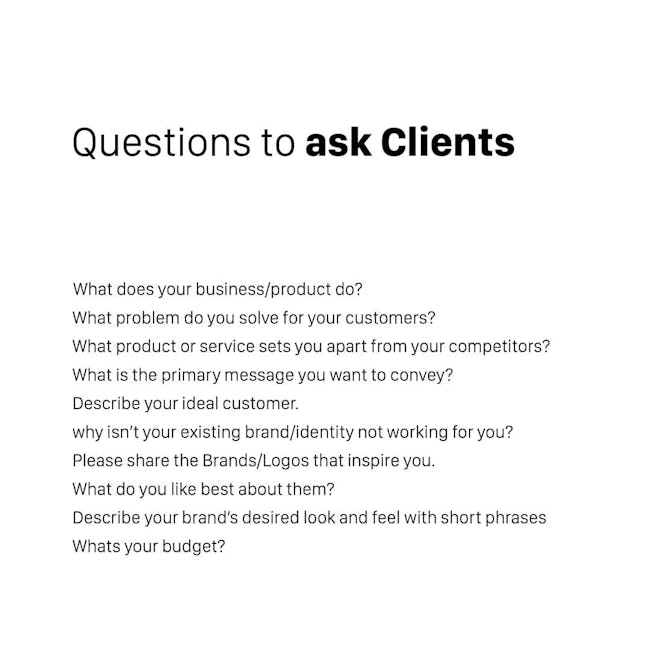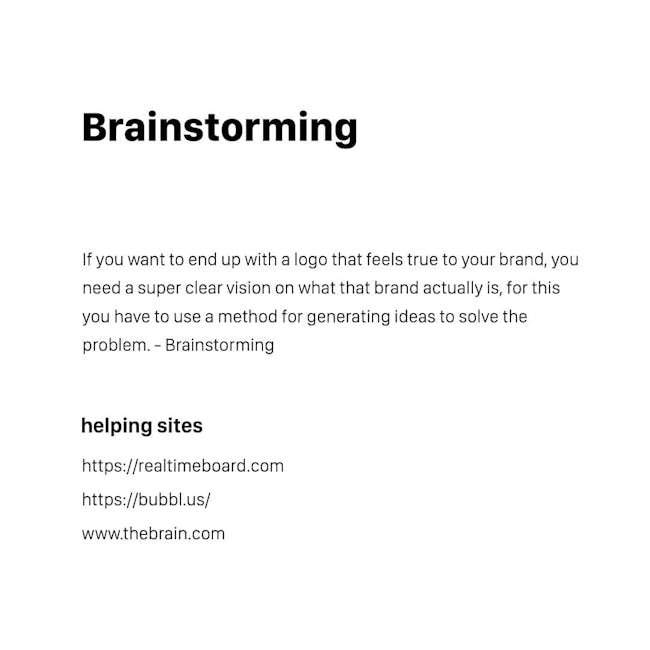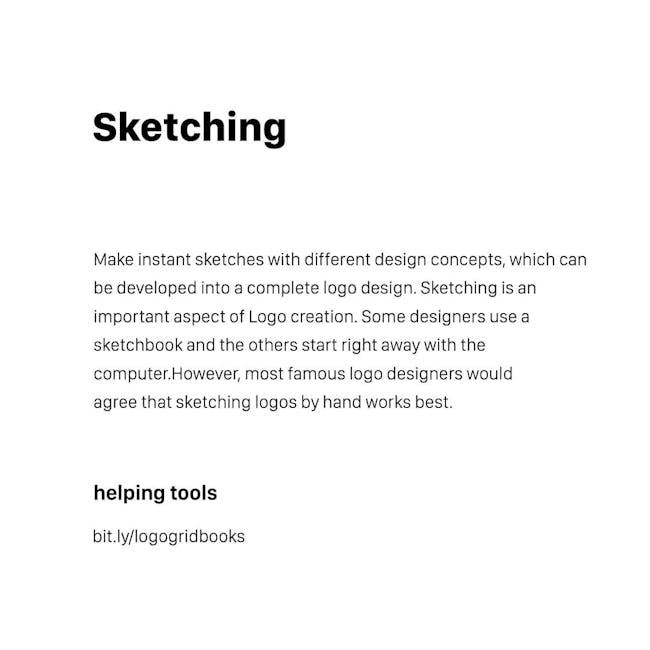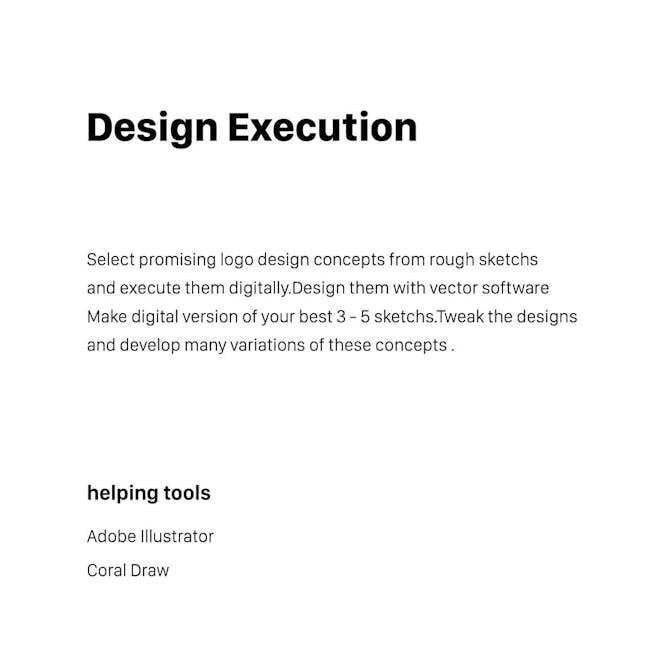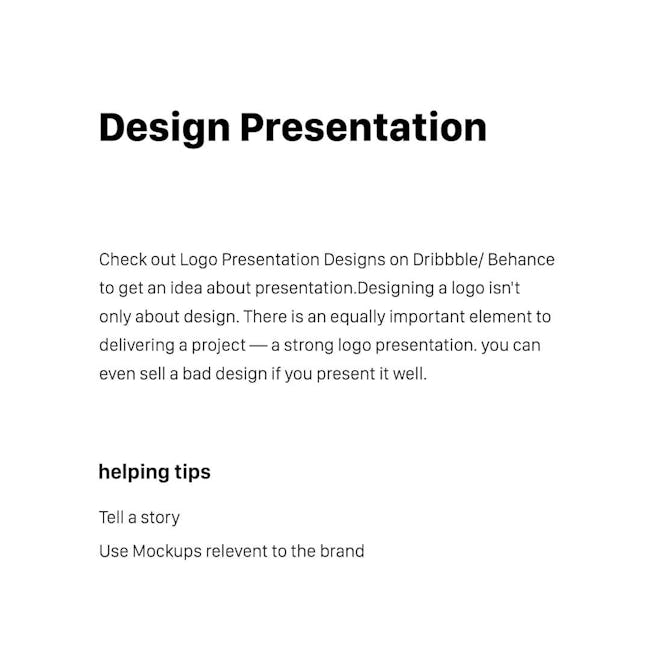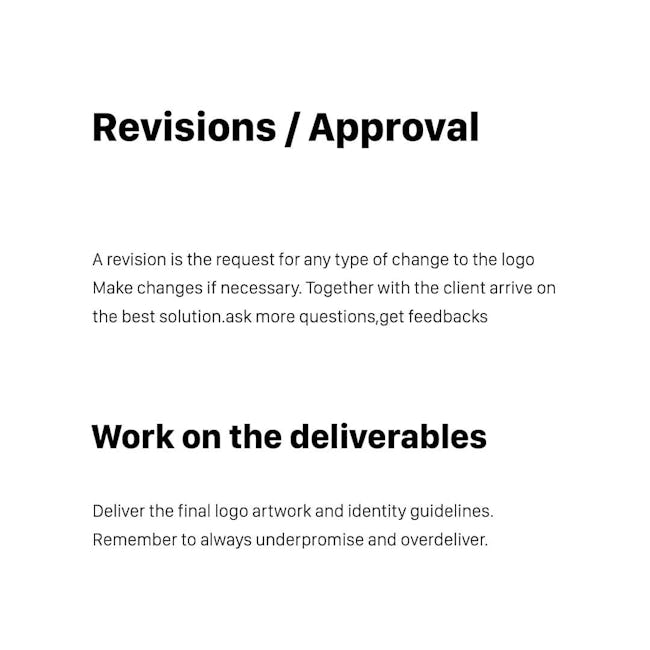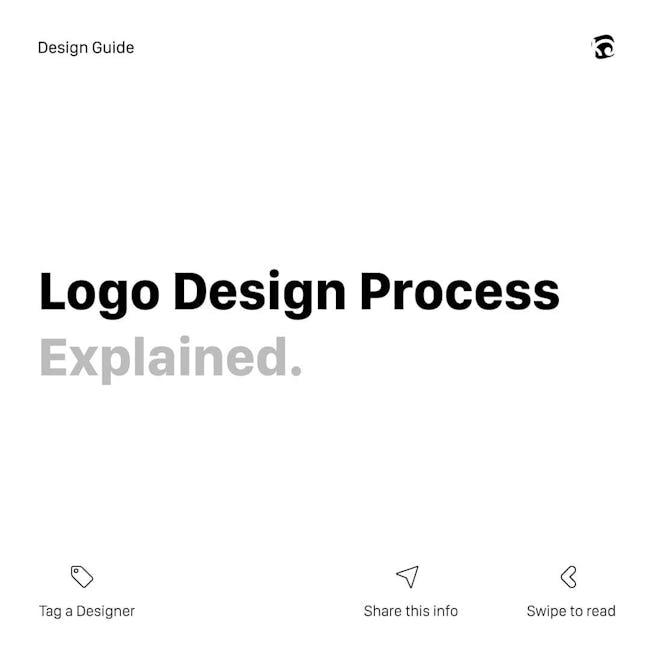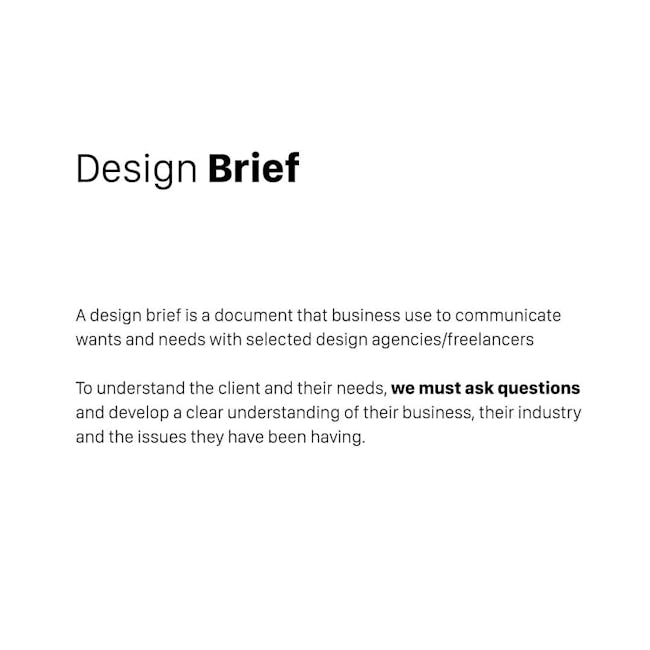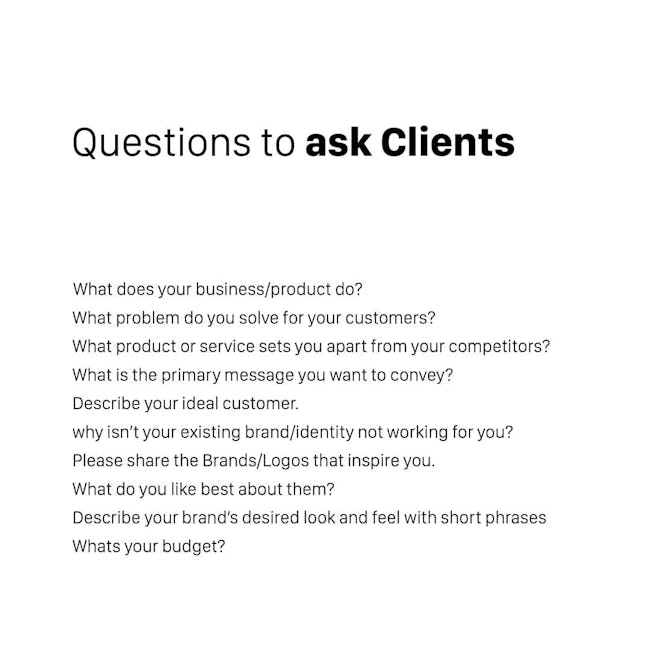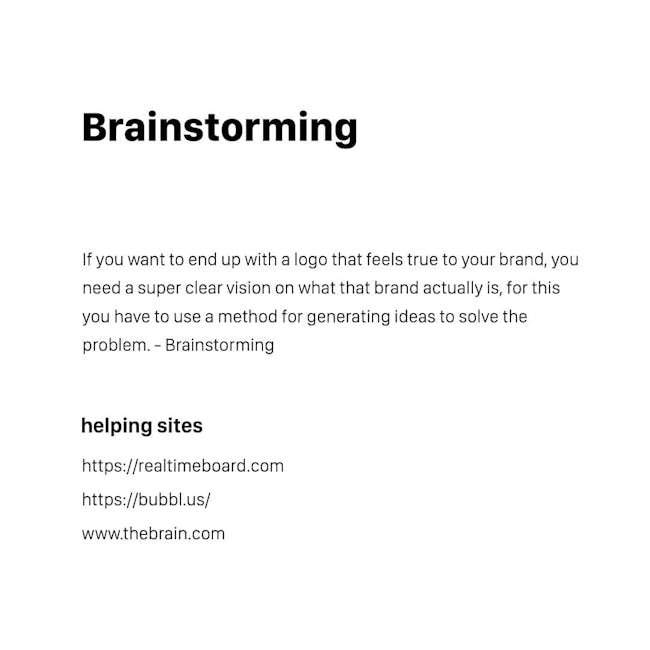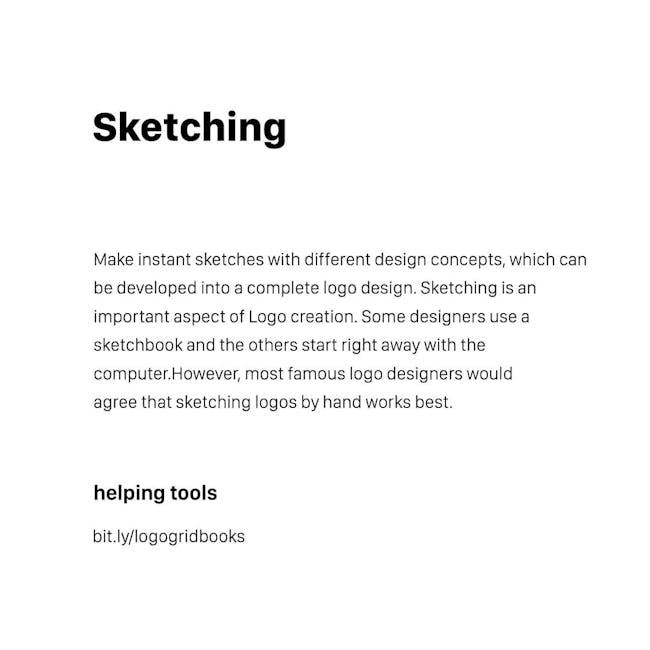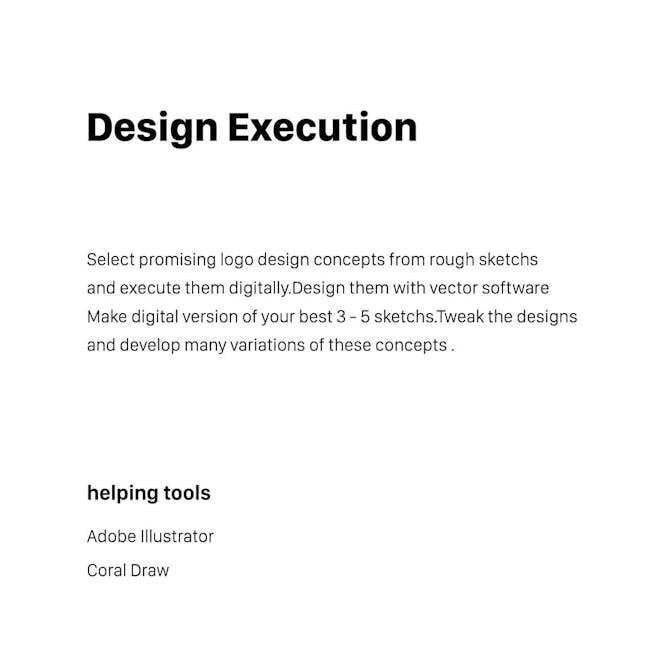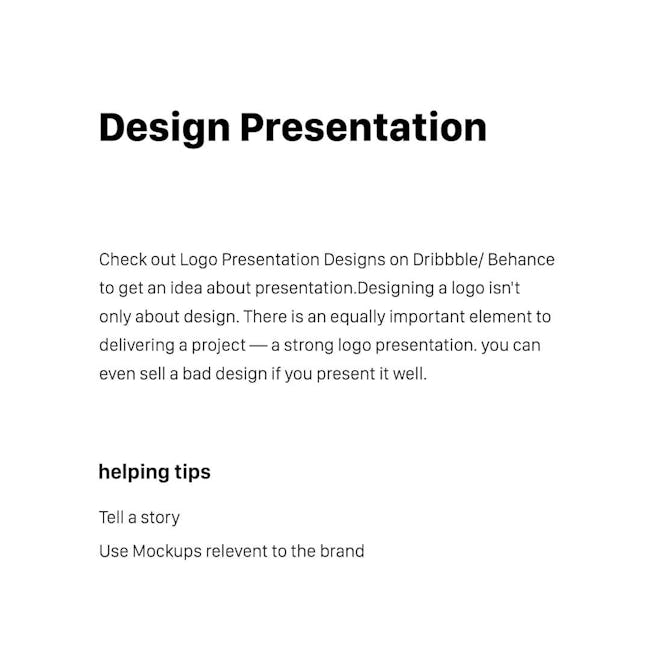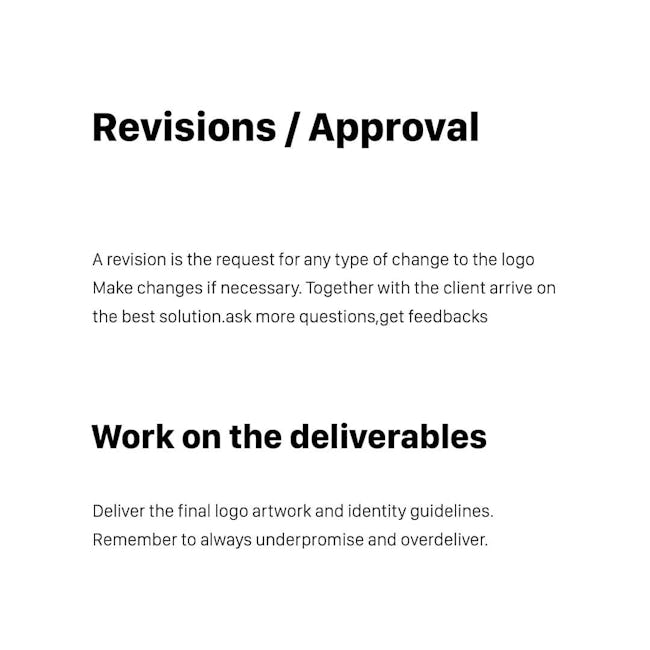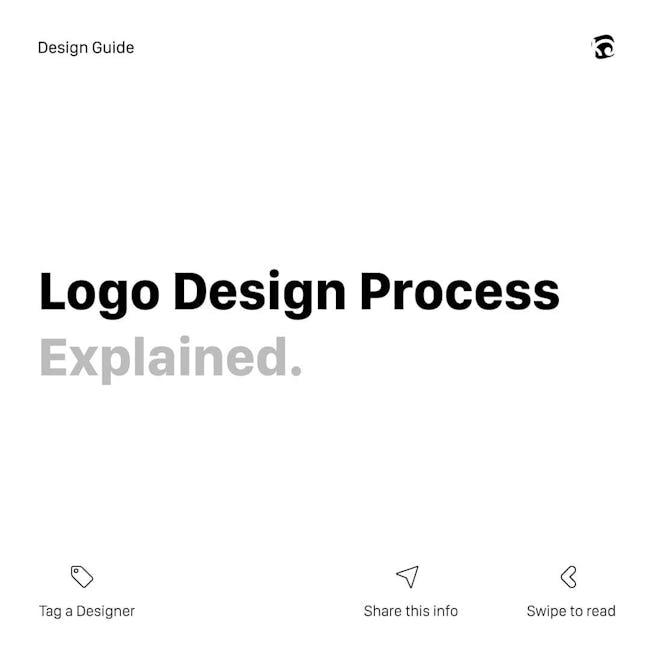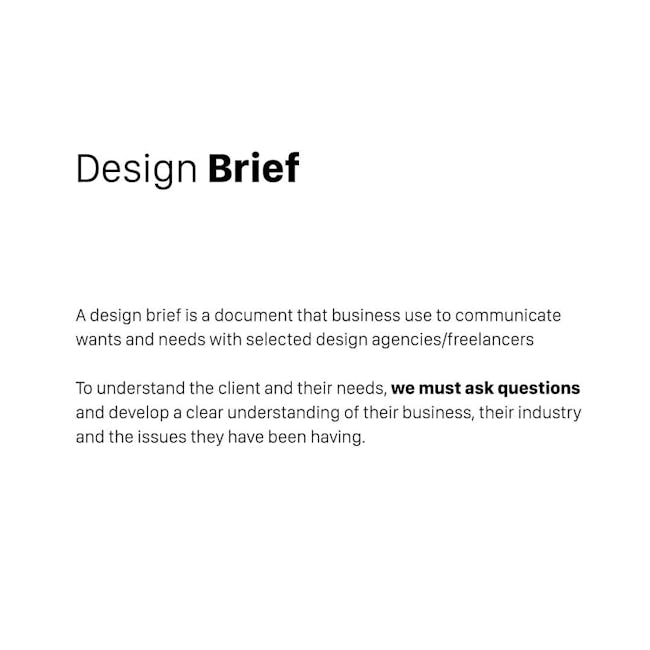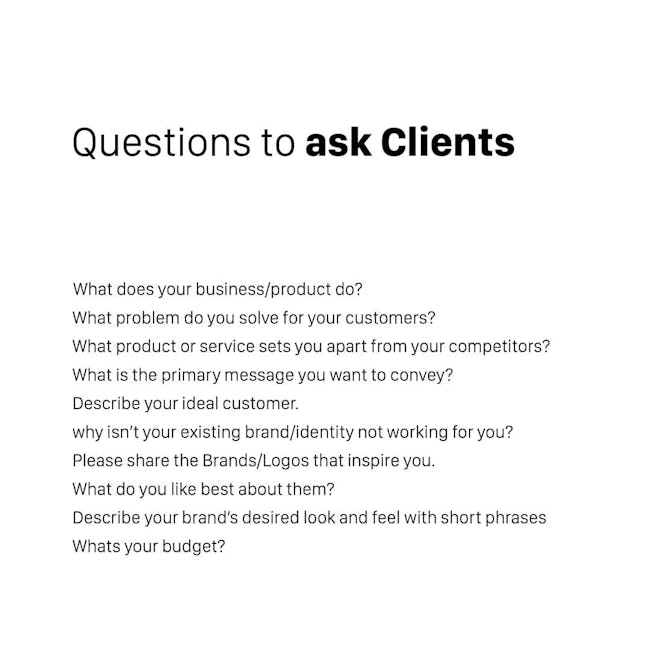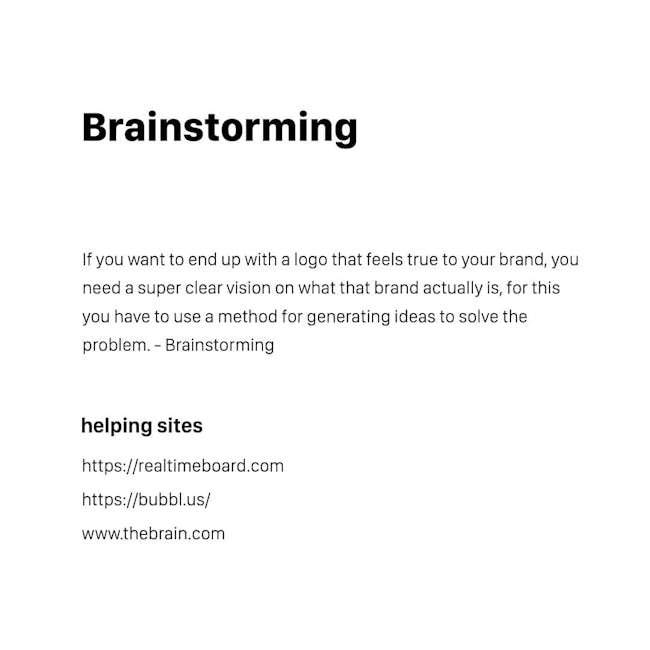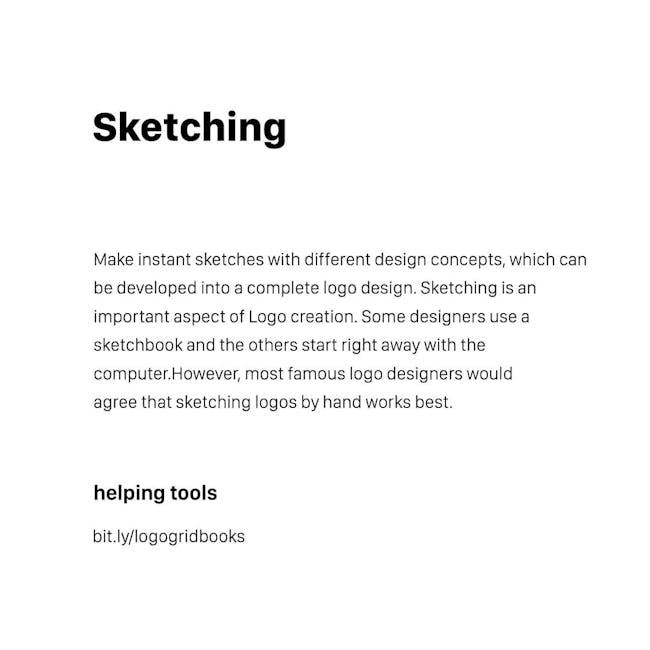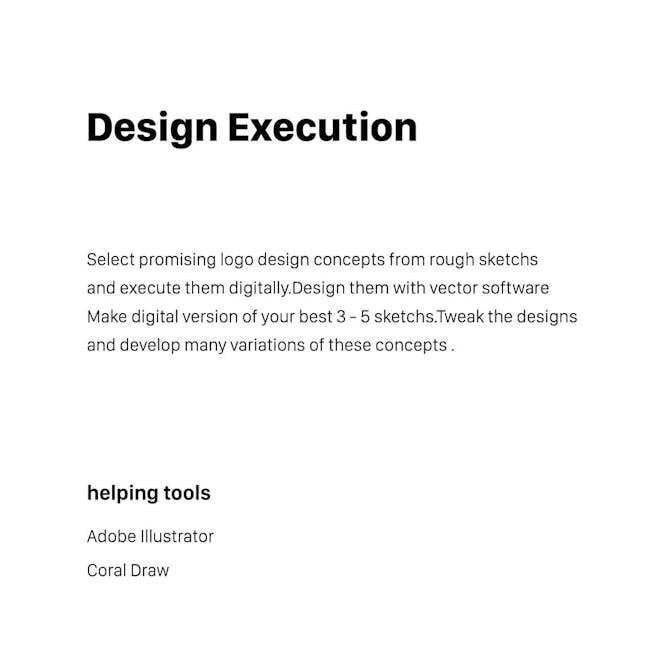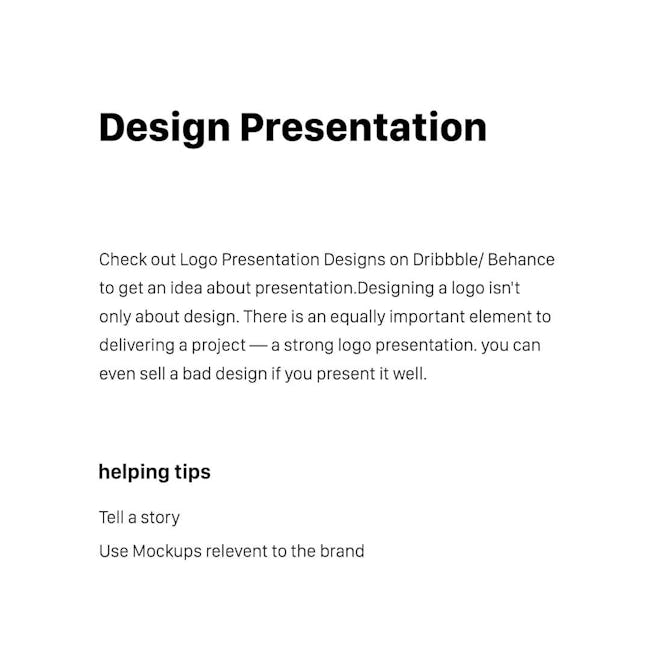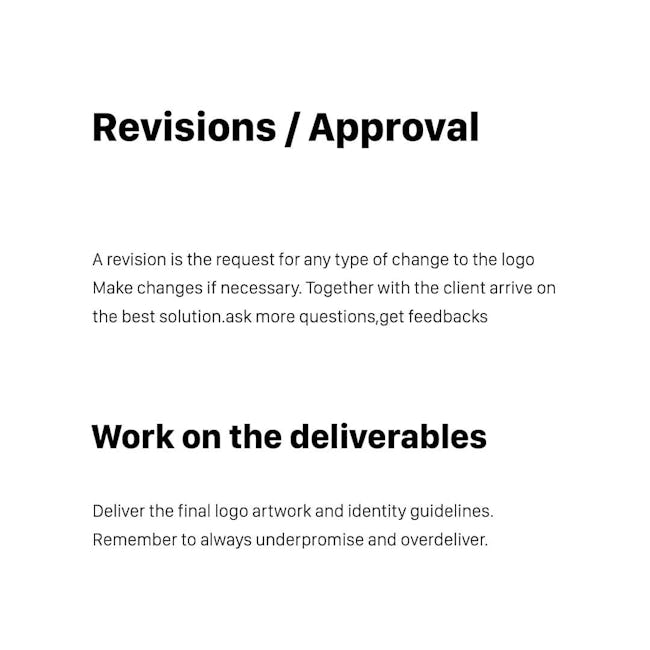 Logo Design Process Explained.
Design Brief
A design brief is a document that business use to communicate wants and needs with selected design agencies/freelancers To understand the client and their needs, we must ask questions and develop a clear understanding of their business, their industry and the issues they have been having.
Questions to ask Clients
What does your business/product do? What problem do you solve for your customers? What product or service sets you apart from your competitors? What is the primary message you want to convey? Describe your ideal customer. why isn't your existing brand/identity not working for you? Please share the Brands/Logos that inspire you. What do you like best about them? Describe your brandis desired look and feel with short phrases Whats your budget?
Research & Discovery
Conduct research focused on the answers from questionnaire, brand industry, competitors and whats working for them.
helping sites
google.com
pinterest.com
competitor websites
Brainstorming
If you want to end up with a logo that feels true to your brand, you need a super clear vision on what that brand actually is, for this you have to use a method for generating ideas to solve the problem. Brainstorming
Sketching
Make instant sketches with different design concepts, which can be developed into a complete logo design. Sketching is an important aspect of Logo creation. Some designers use a sketchbook and the others start right away with the computer.However, most famous logo designers would agree that sketching logos by hand works best.
Design Execution
Select promising logo design concepts from rough sketchs and execute them digitally.Design them with vector software Make digital version of your best 3 - 5 sketchs.Tweak the designs and develop many variations of these concepts
Design Presentation
Check out Logo Presentation Designs on Dribbble/ Behance to get an idea about presentation.Designing a logo isn't only about design. There is an equally important element to delivering a project— a strong logo presentation. you can even sell a bad design if you present it well.
Revisions / Approval
A revision is the request for any type of change to the logo Make changes if necessary. Together with the client arrive on the best solution.ask more questions,get feedbacks
Work on the deliverables
Deliver the final logo artwork and identity guidelines. Remember to always underpromise and overdeliver.
More booklets by kalypso
More Design booklets
Your recently viewed booklets
See all booklets