Booklet
LinkedIn Is A Goldmine And You Need to Start Digging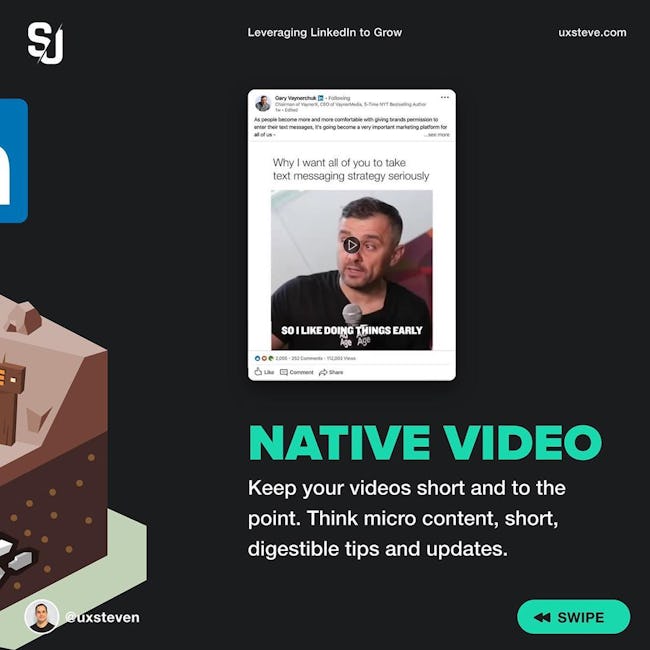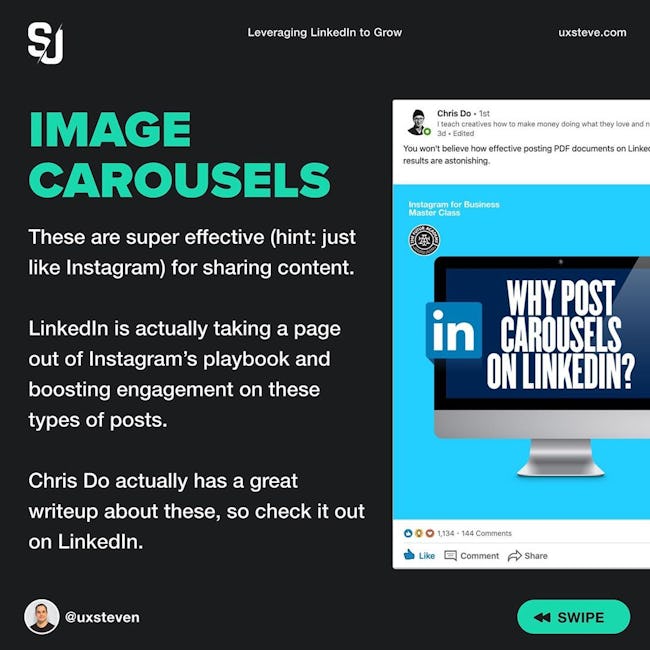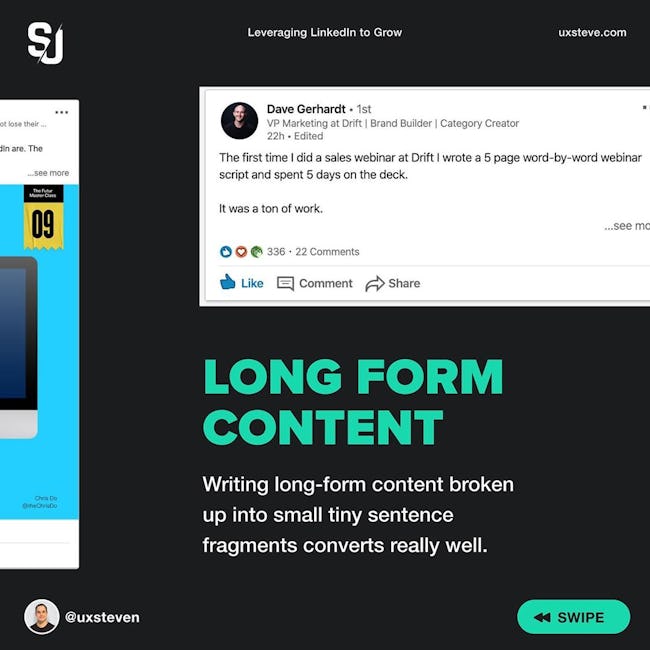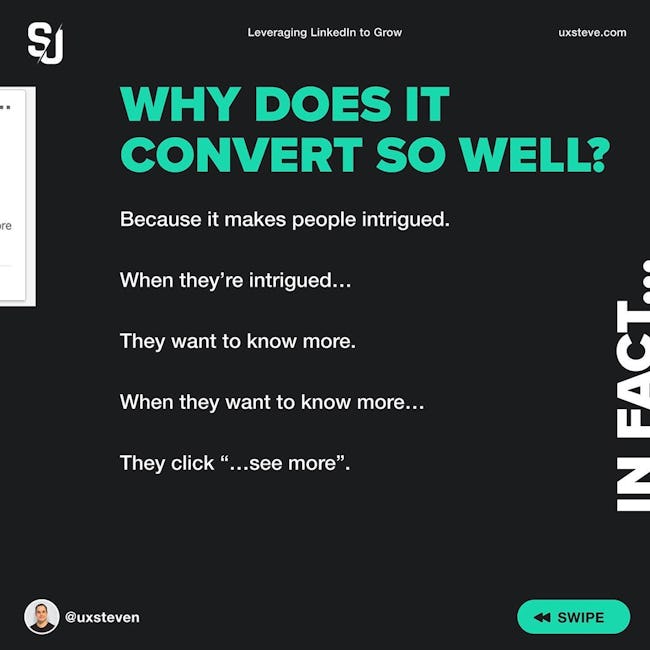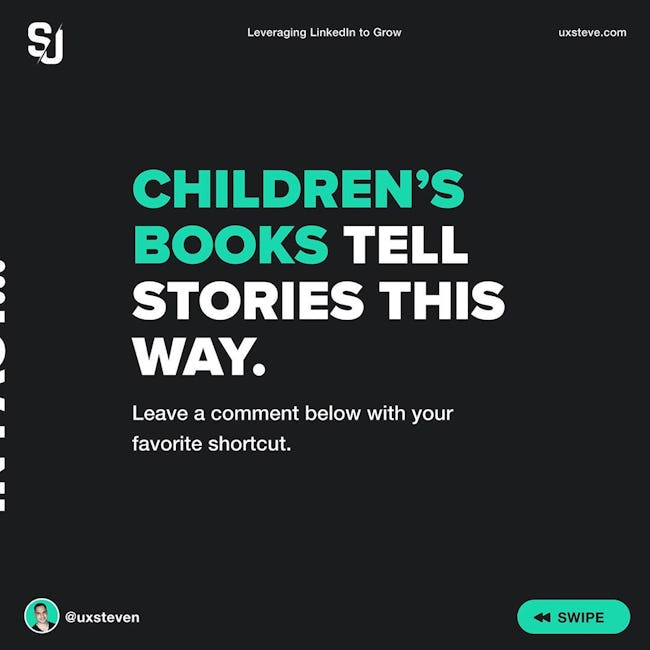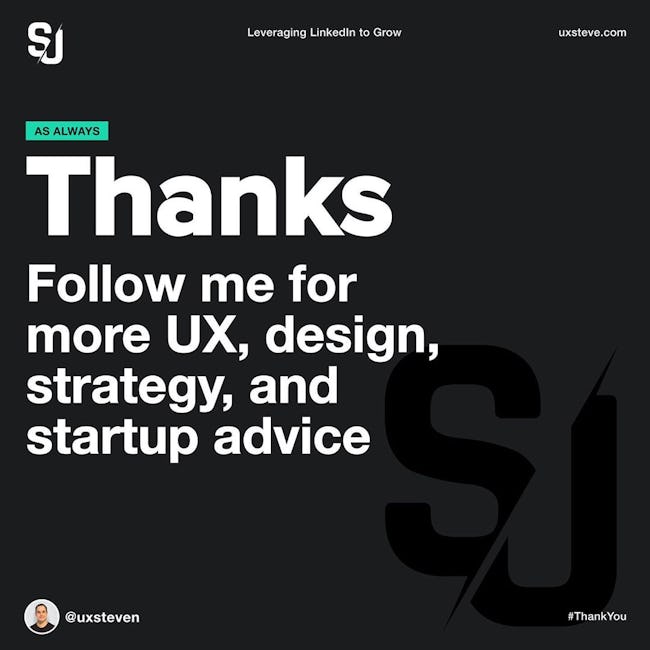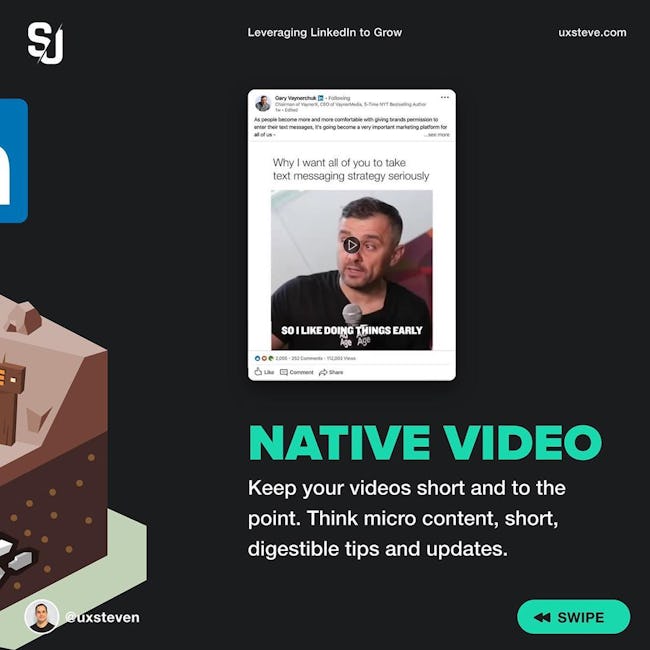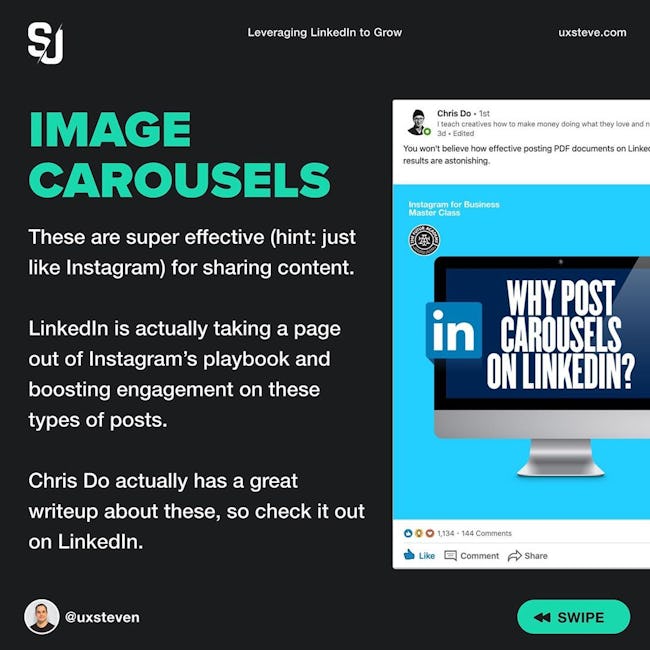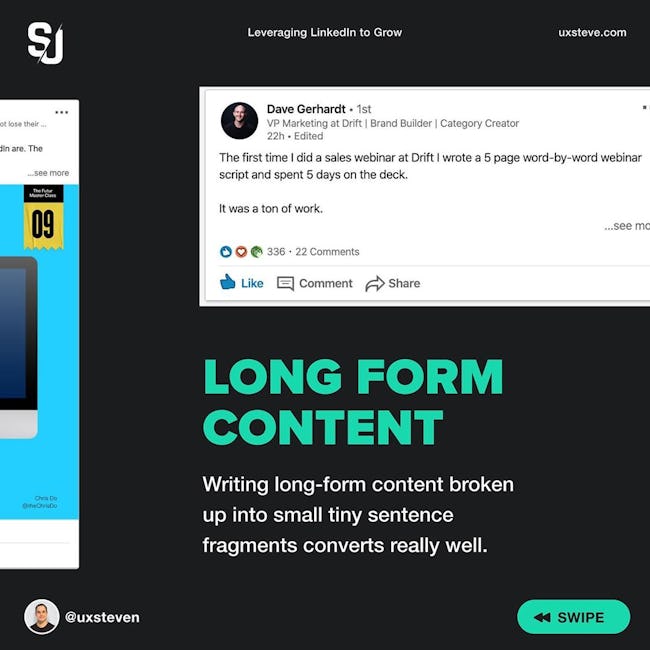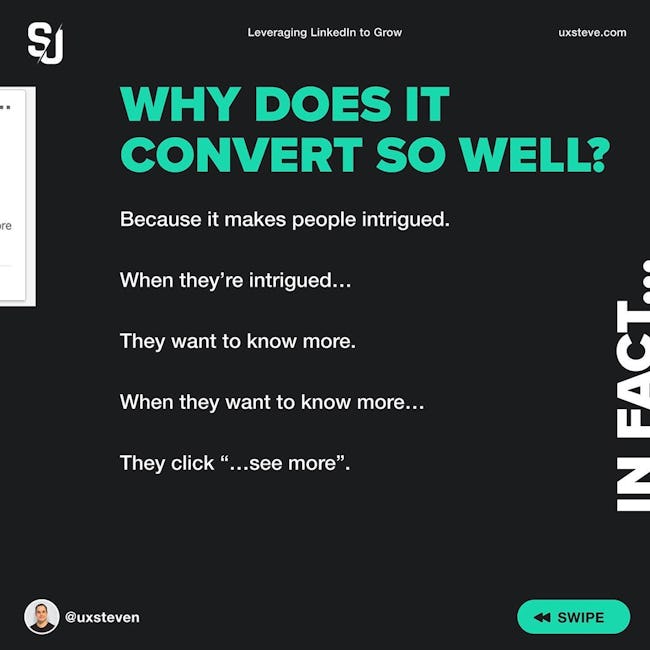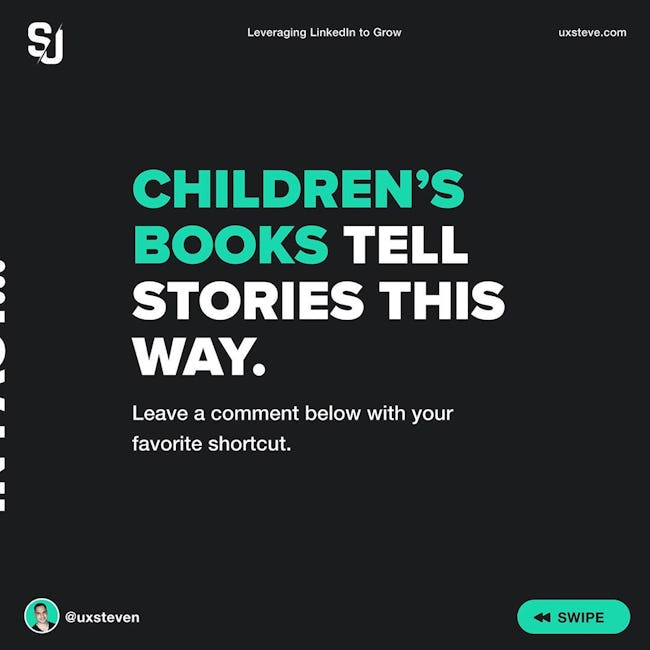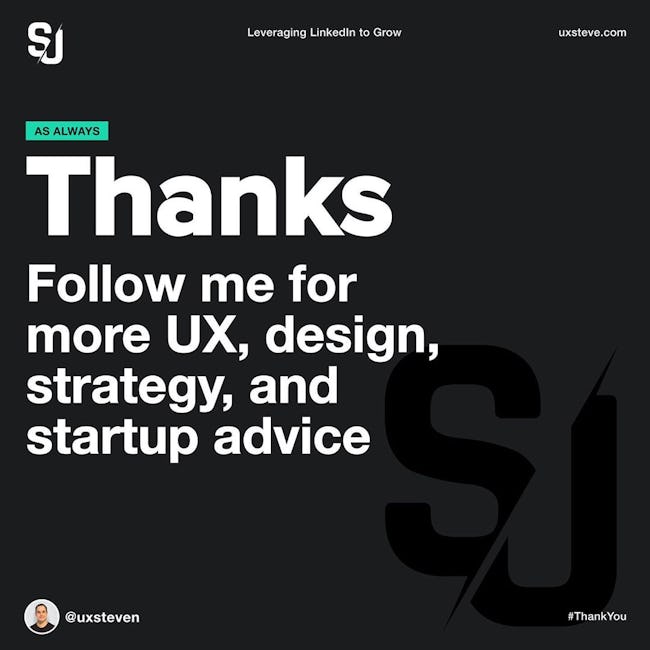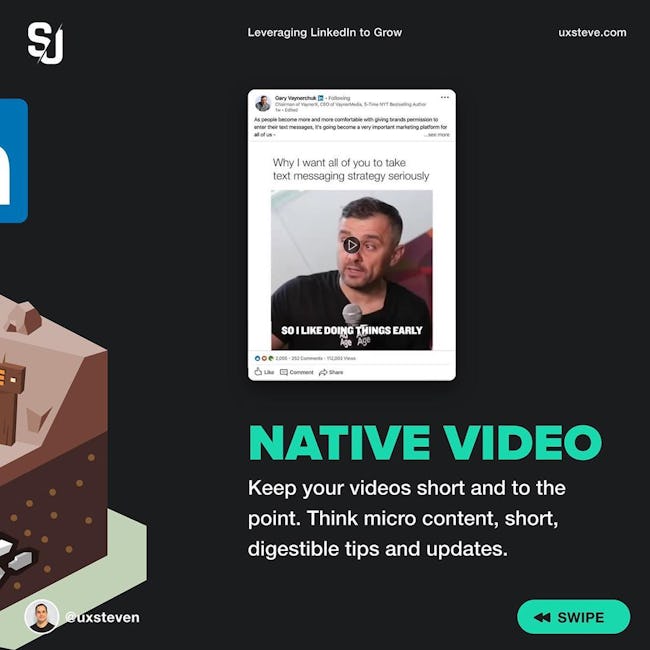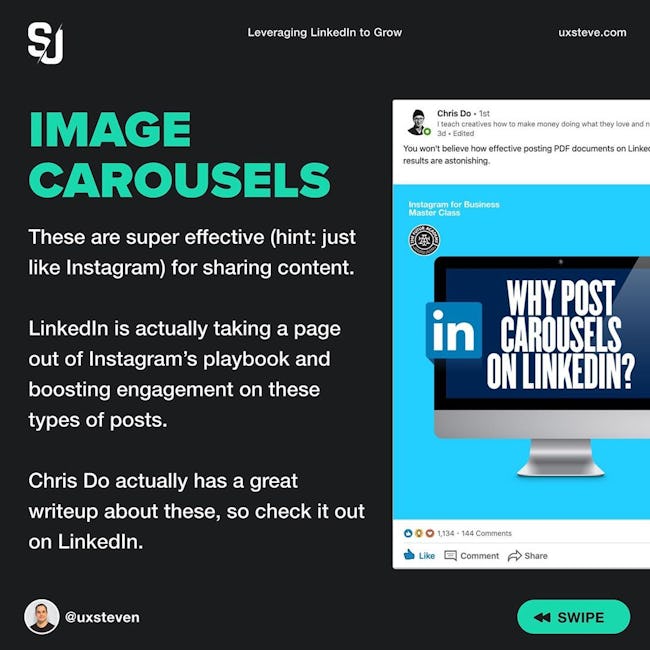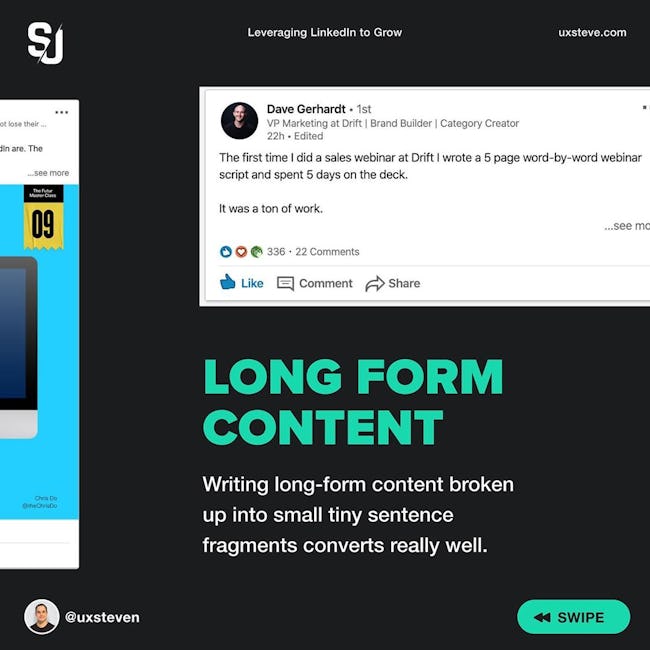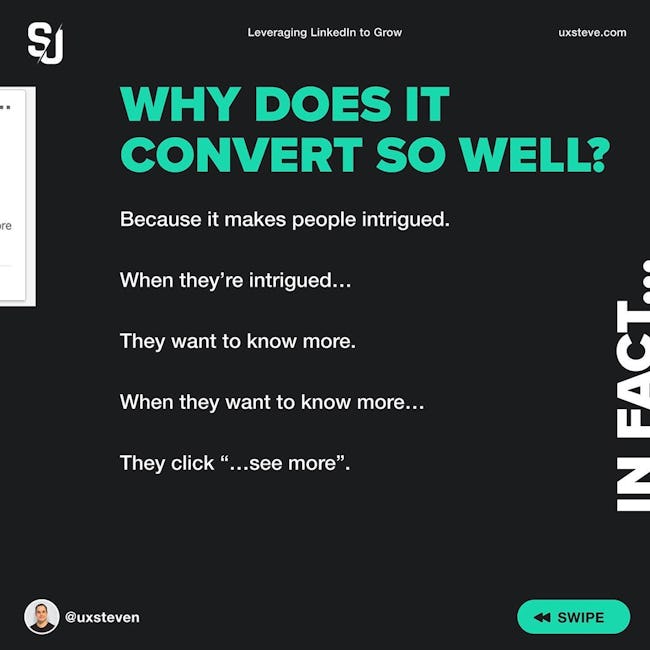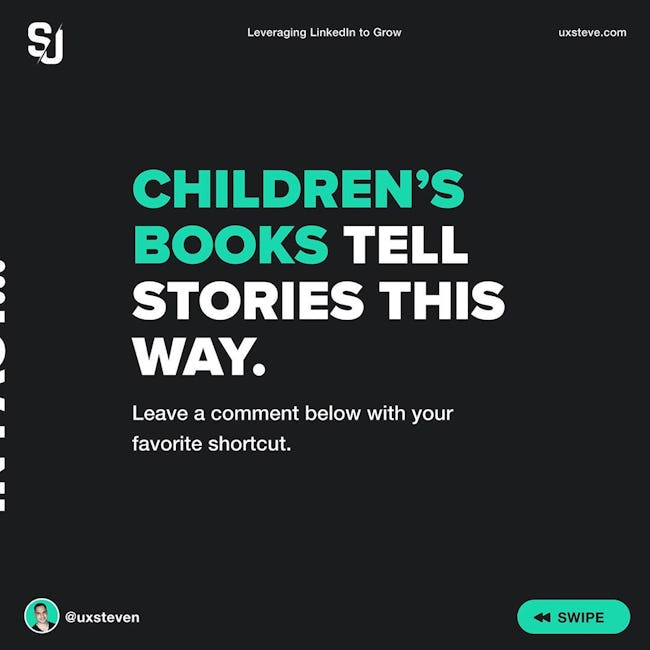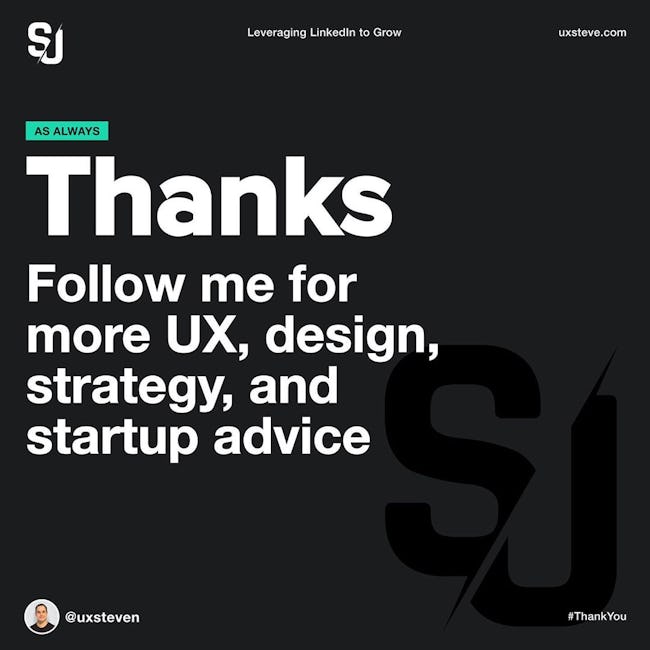 LinkedIn Is A Goldmine And You Need to Start Digging
NATIVE VIDEO
Keep your videos short and to the point. Think micro content, short, digestible tips and updates.
IMAGE CAROUSELS
These are super effective (hint: just like Instagram) for sharing content.
LinkedIn is actually taking a page out of Instagram's playbook and boosting engagement on these types of posts.
Chris Do actually has a great writeup about these, so check it out on LinkedIn.
LONG FORM CONTENT
Writing long-form content broken up into small tiny sentence fragments converts really well.
WHY DOES IT CONVERT SO WELL?
Because it makes people intrigued.
When they're intrigued...
They want to know more.
When they want to know more...
They click '...see more'.
Thanks Follow me for more UX, design, strategy, and startup advice
More booklets by Steve Mellor
More Marketing booklets
Your recently viewed booklets
See all booklets