Booklet
Lets Fix Your Design Easy Steps Big Changes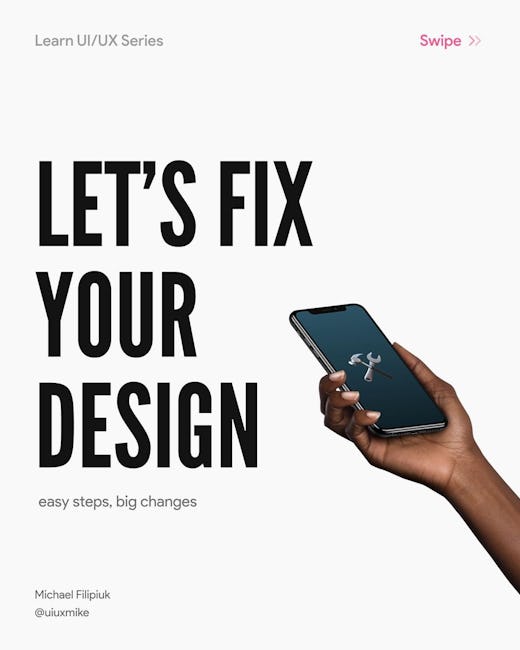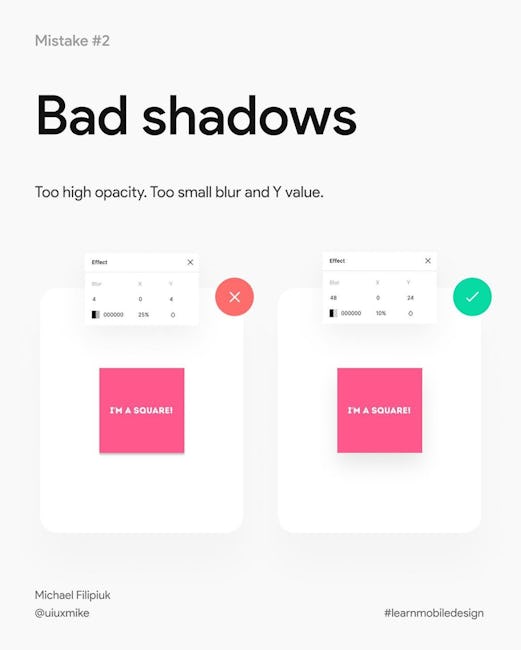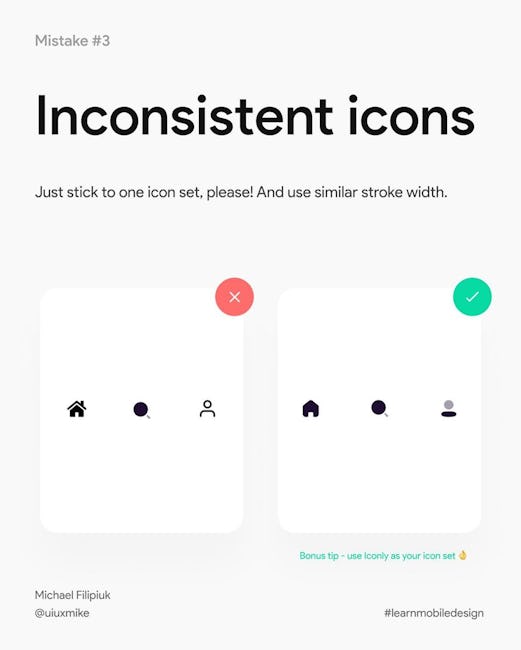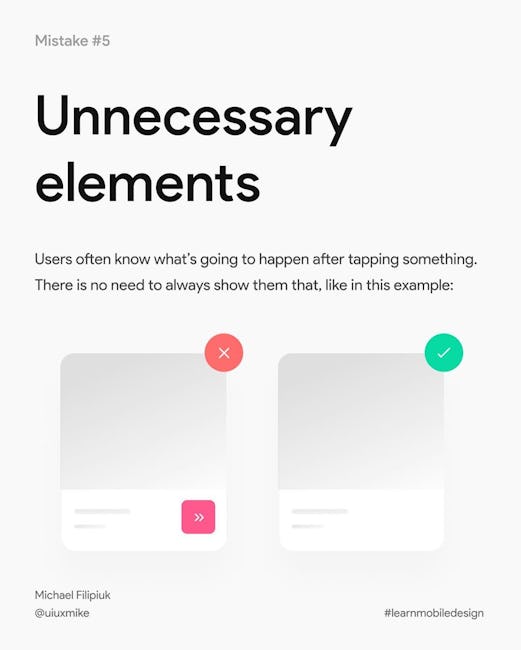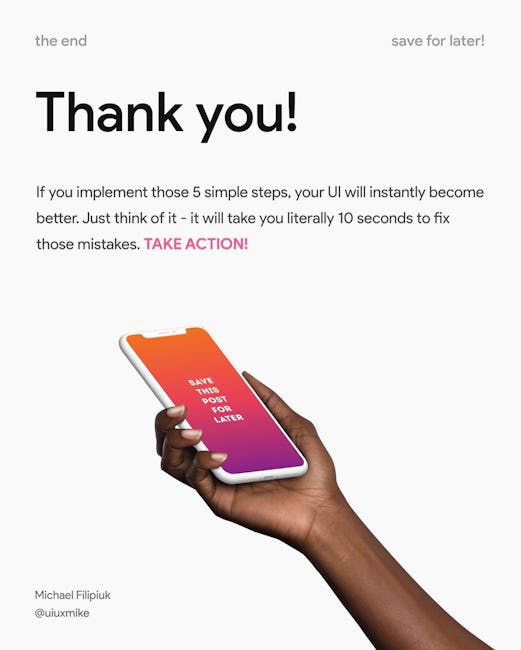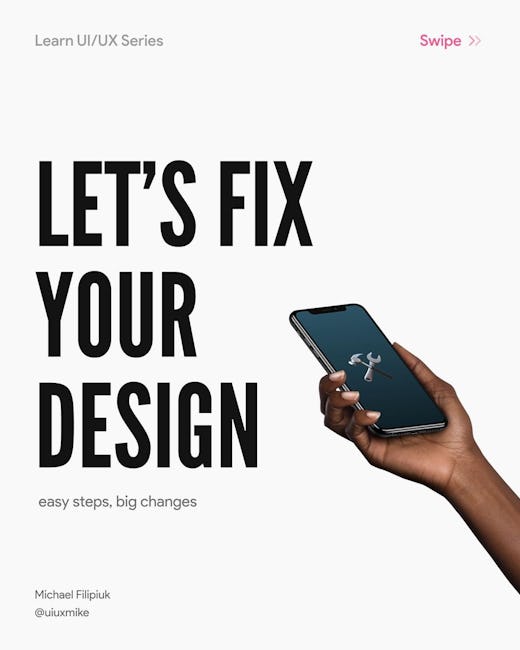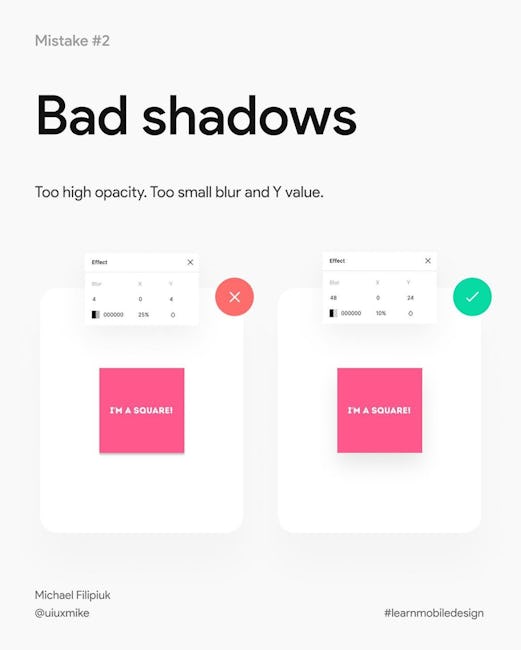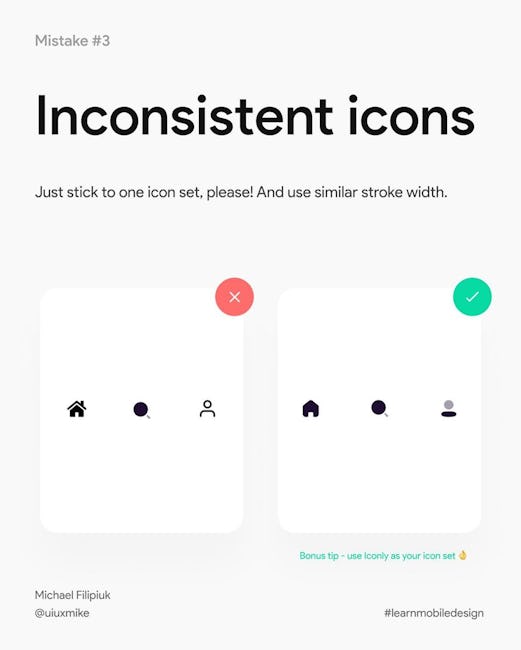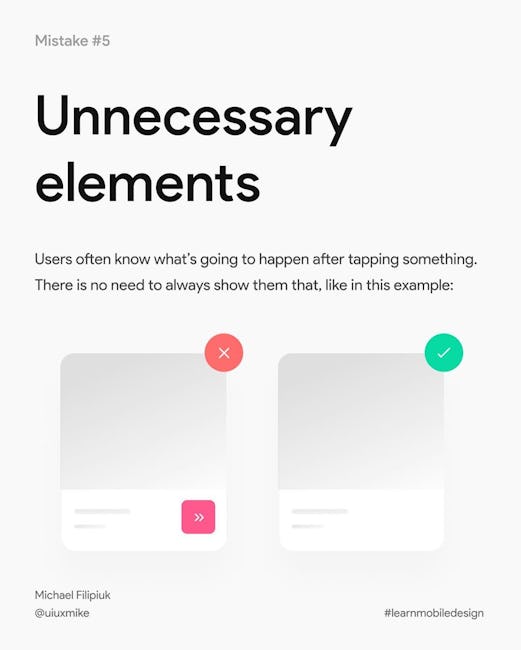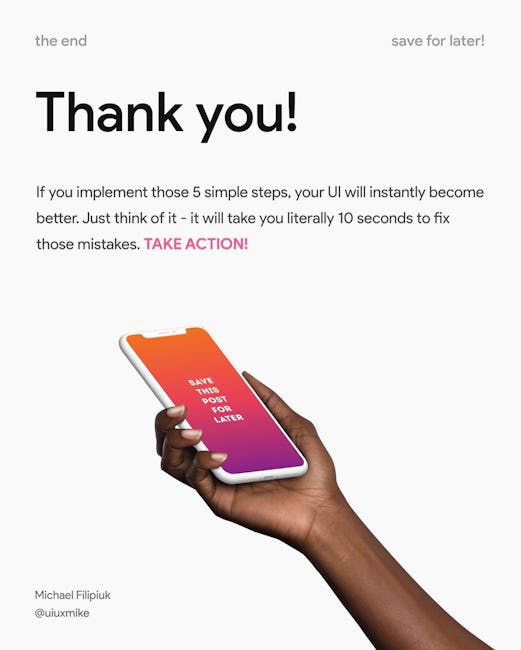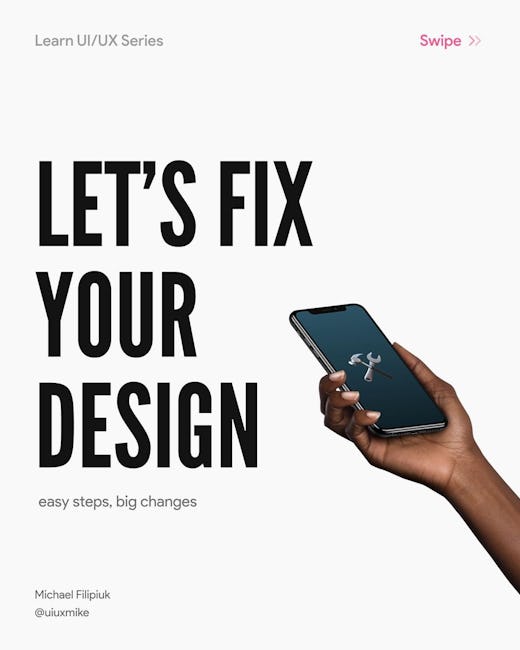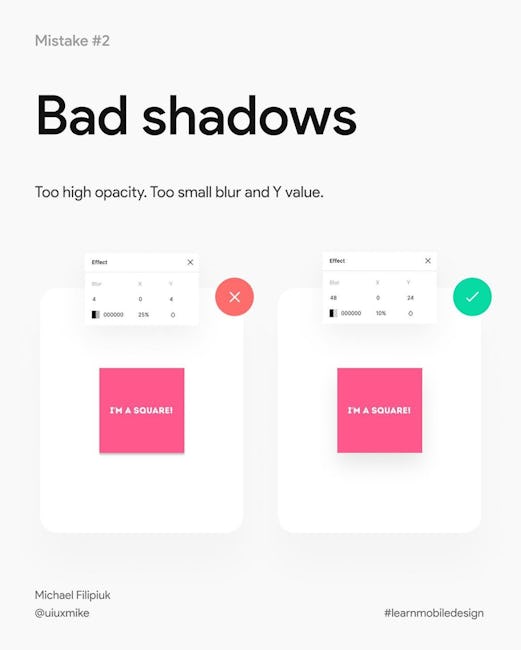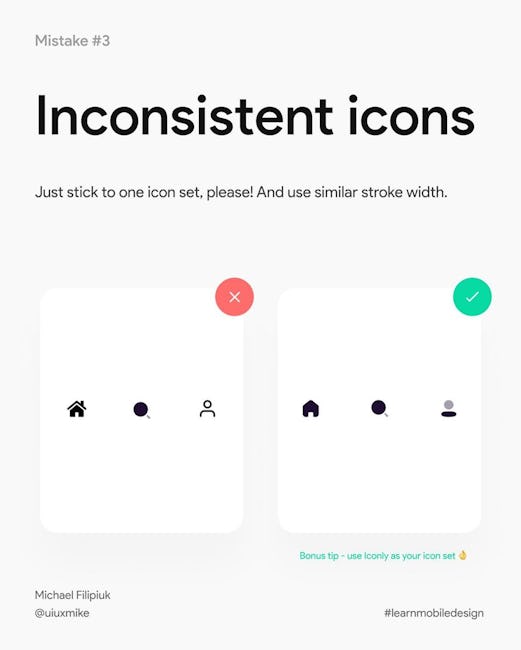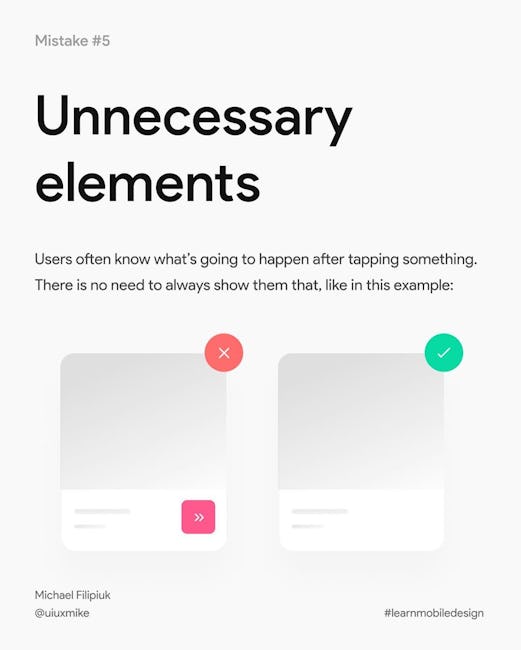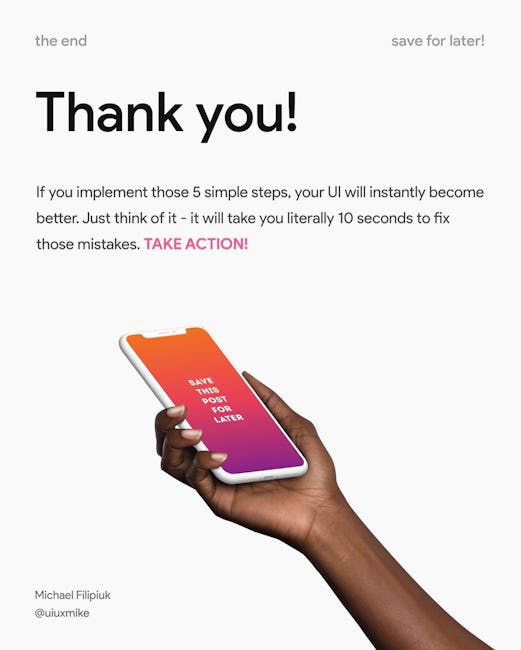 LET'S FIX YOUR DESIGN
easy steps, big changes
Mistake #1
Bad typography
Very common mistake is bad typography. Text is Often too tight, lines are weird, spacing makes no sense.
Mistake #2
Bad shadows
Too high opacity. Too small blur and Y value.
Mistake #3
Inconsistent icons
Just stick to one icon set. please! And use similar stroke width.
Mistake #4
Too many labels
Labels are not always necessary. Some icons are easy to understand without the need of adding a label. Not always though.
Mistake #5
Unnecessary elements
Users often know what's going to happen after tapping something. There is no need to always show them that.
Thank you!
If you implement those 5 simple steps, your Ul will instantly become better. Just think of it - it will take you literally 10 seconds to fix those mistakes. TAKE ACTION!
More booklets by Michael Filipiuk
More Design booklets
Your recently viewed booklets
See all booklets