Booklet
Learning from Airbnb's illustration By Jennifer Hom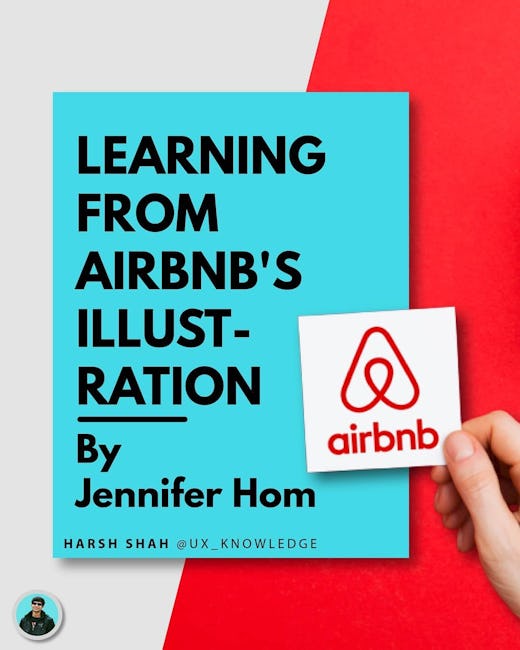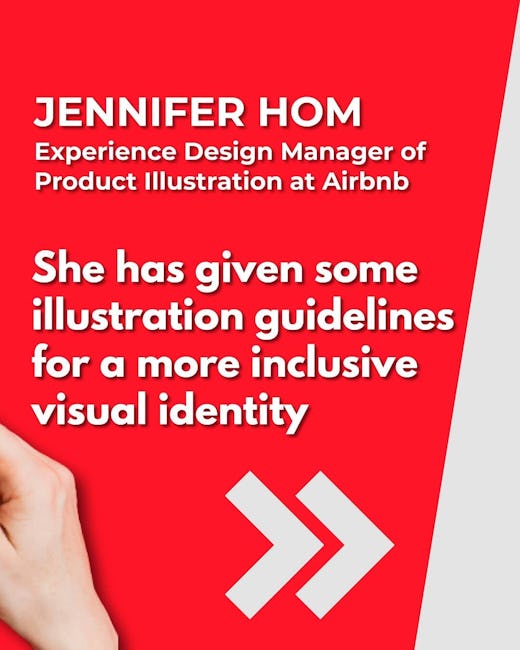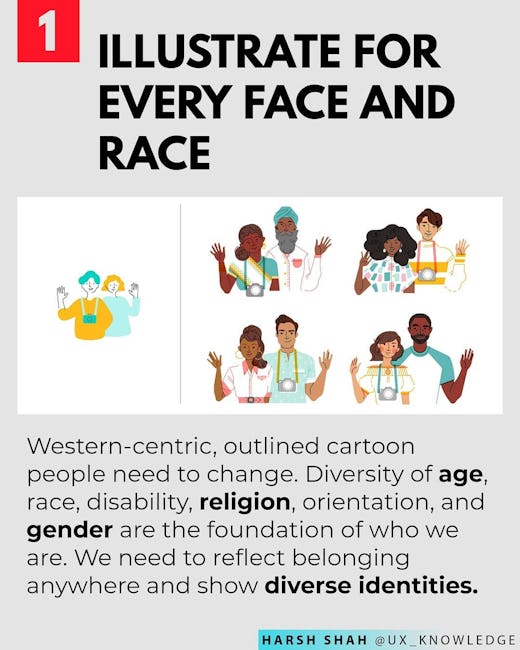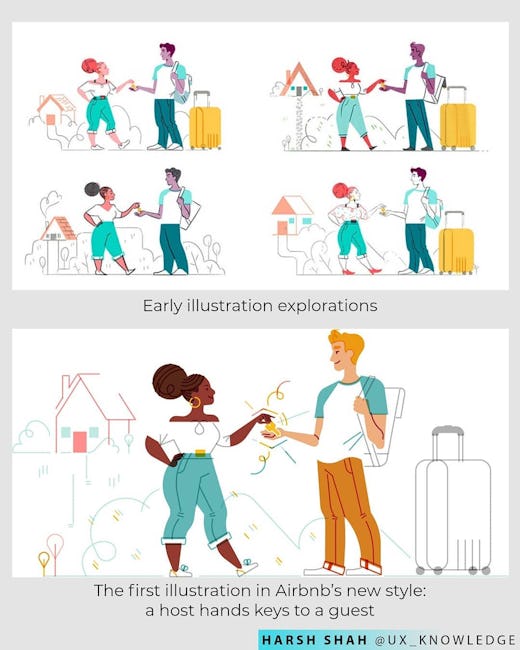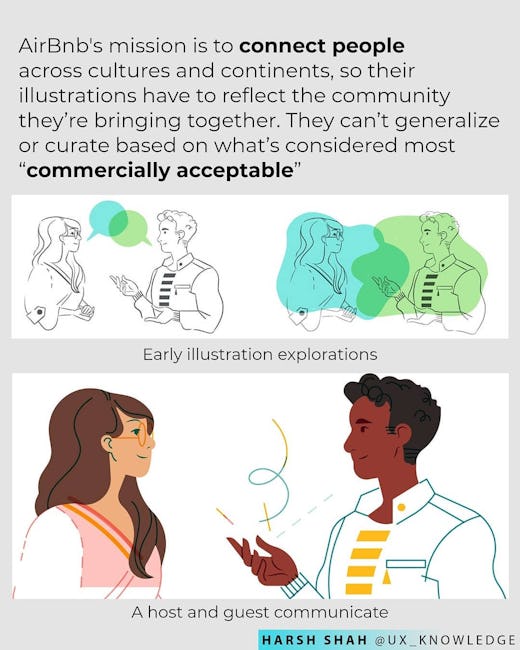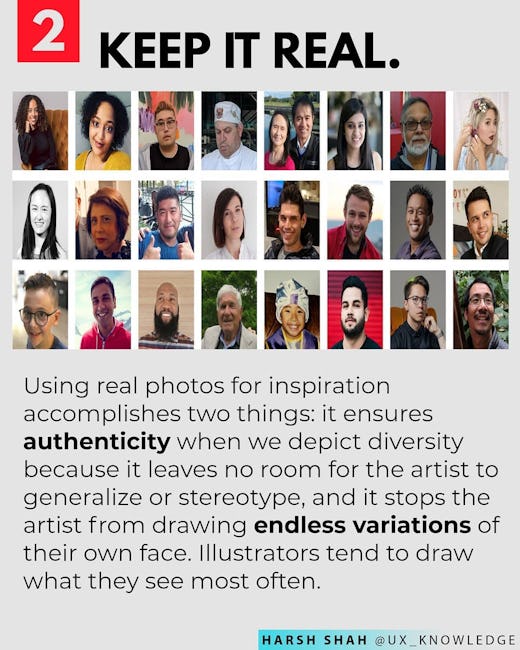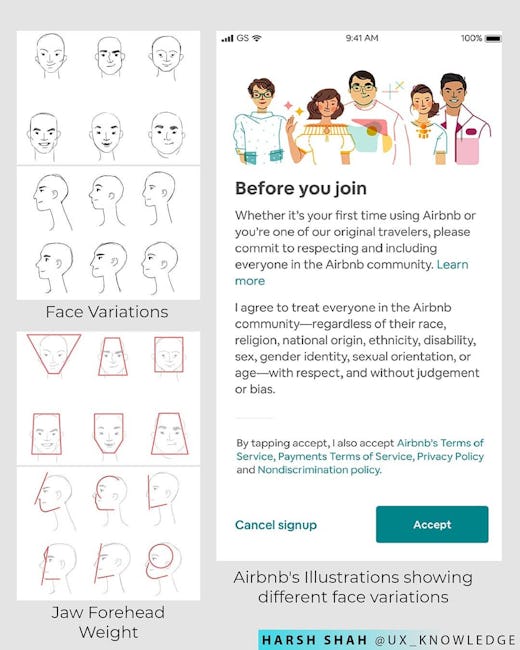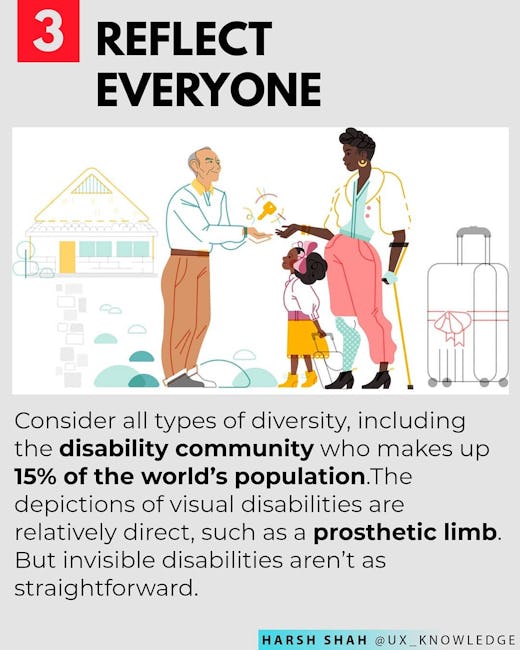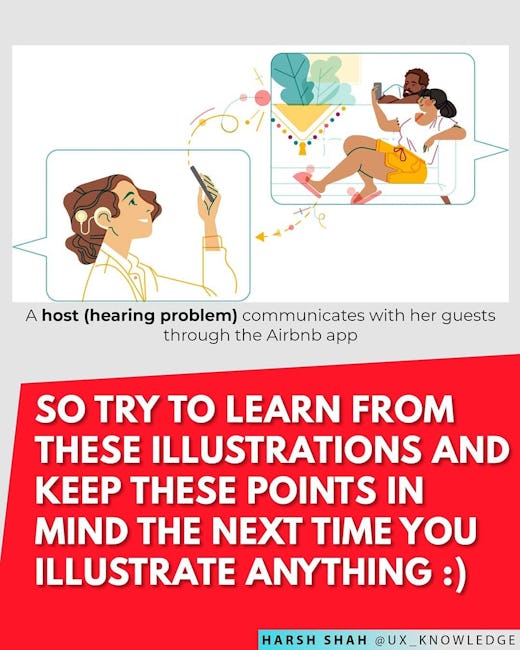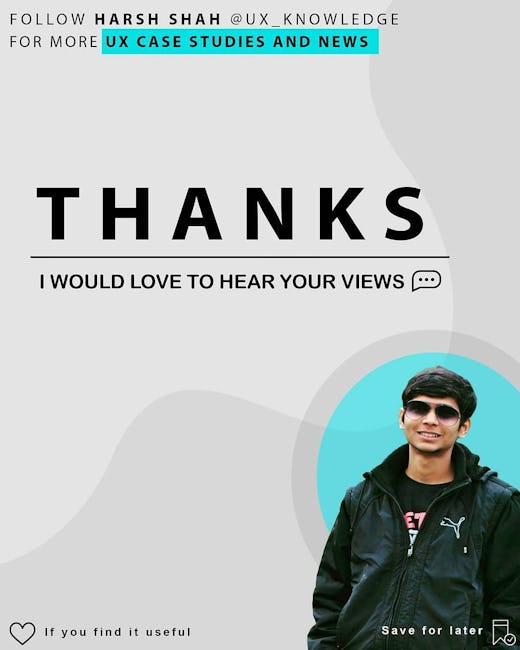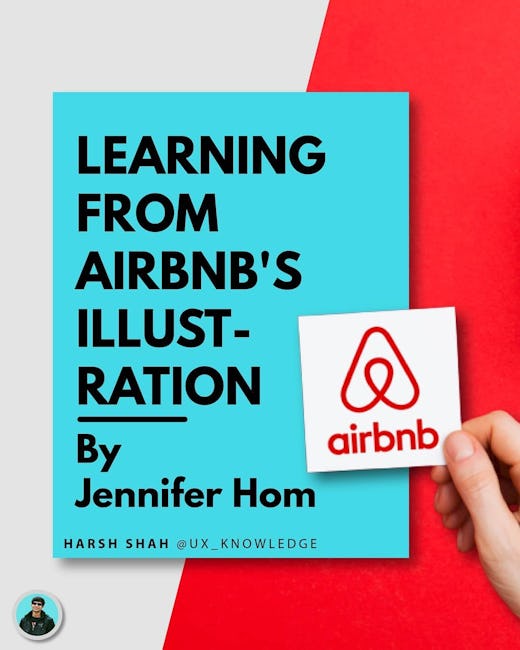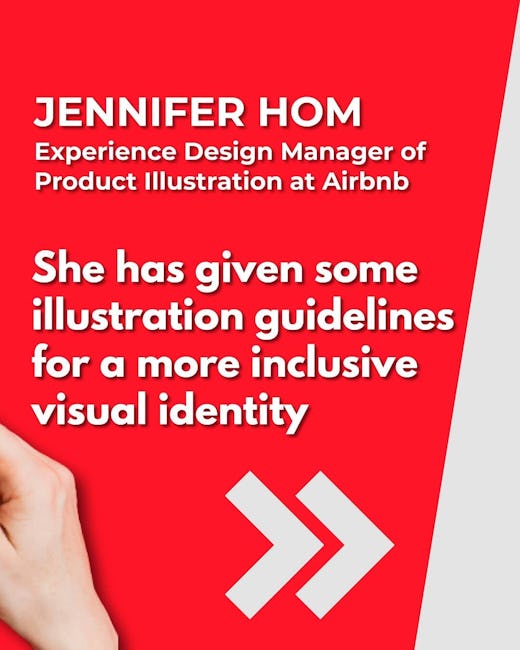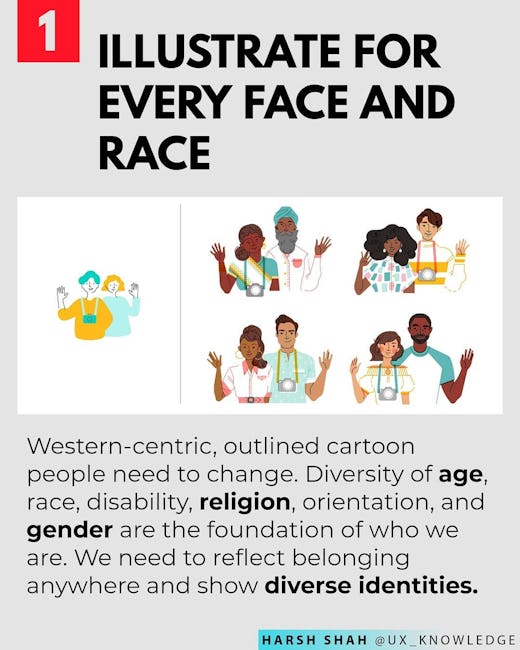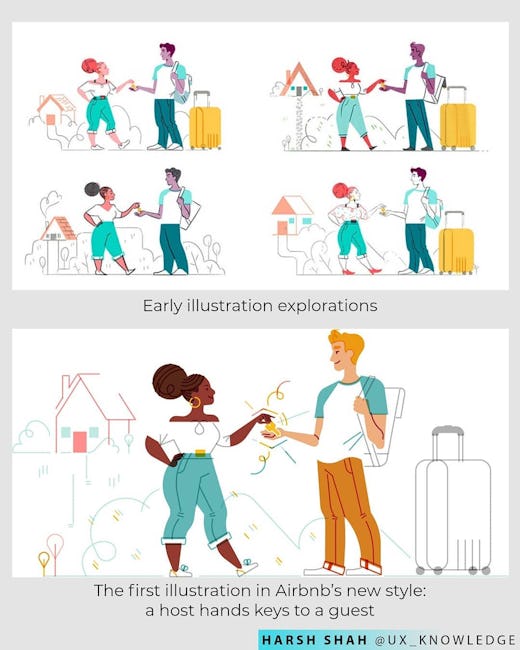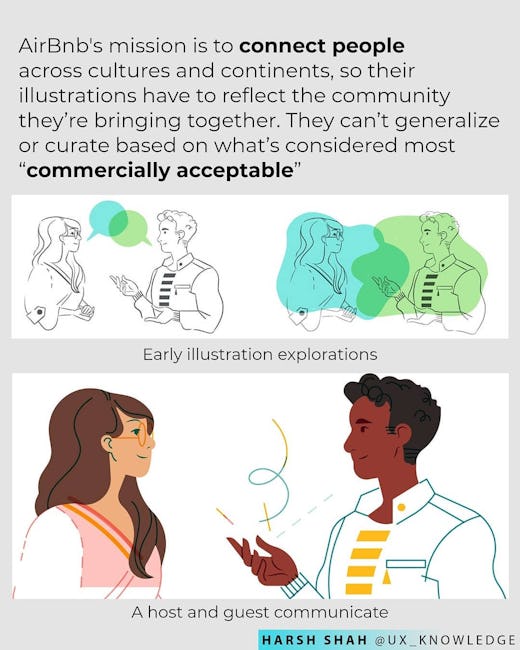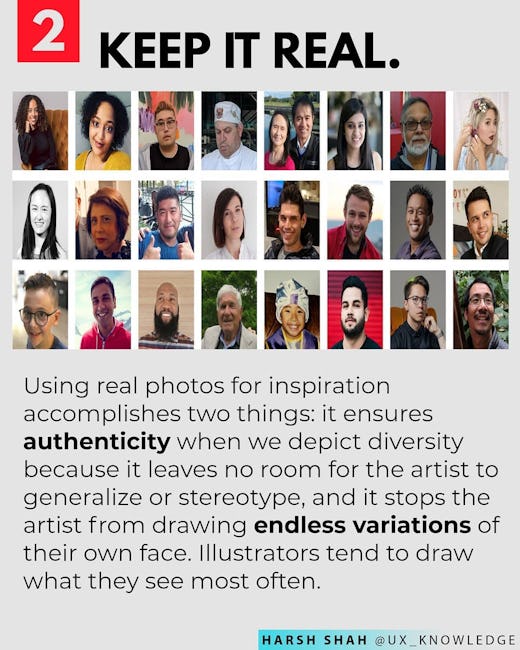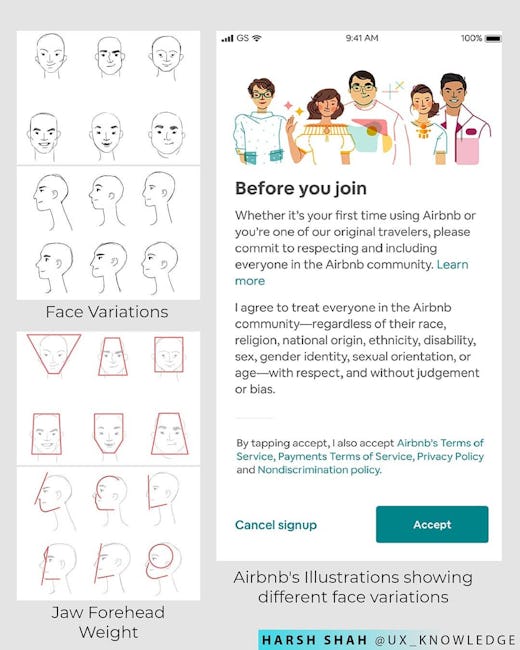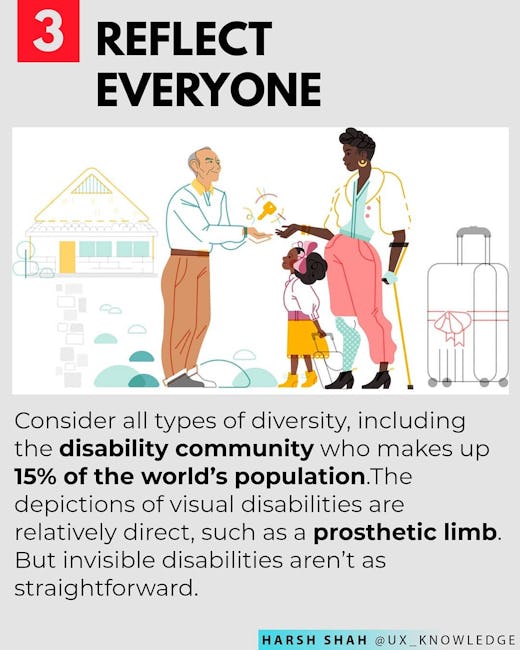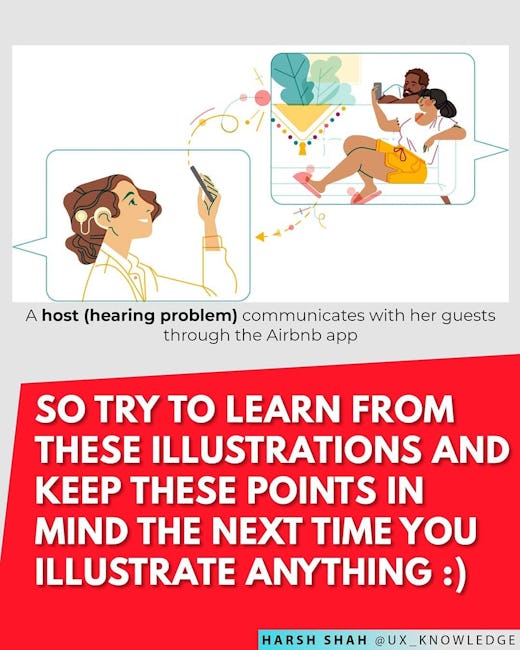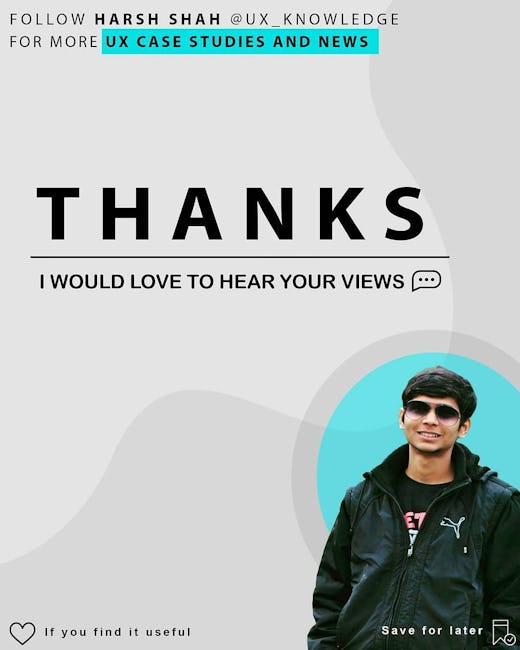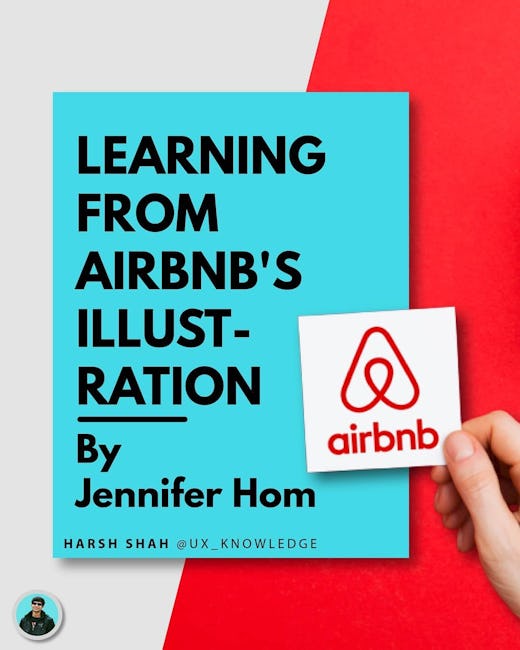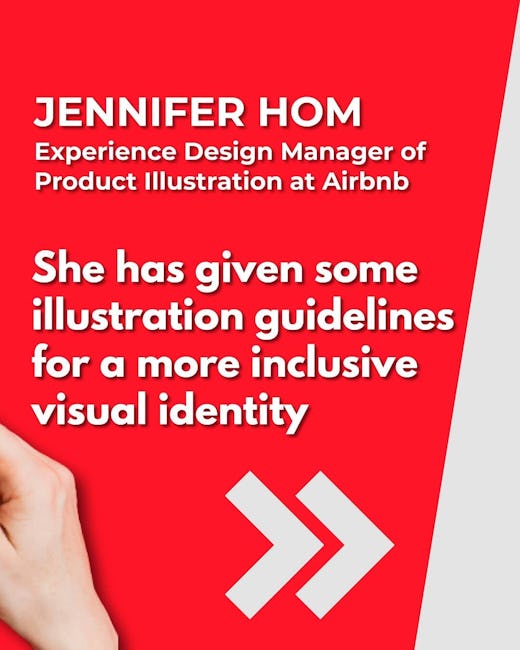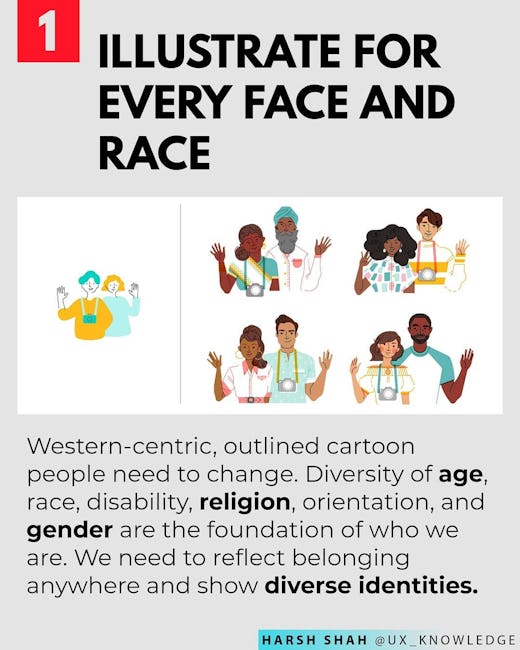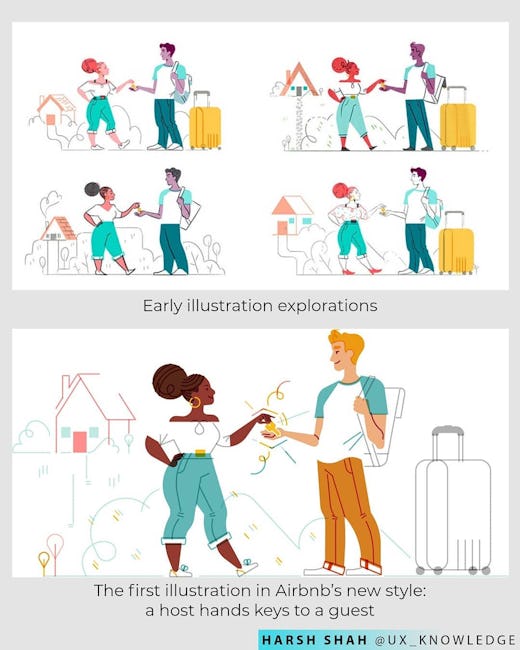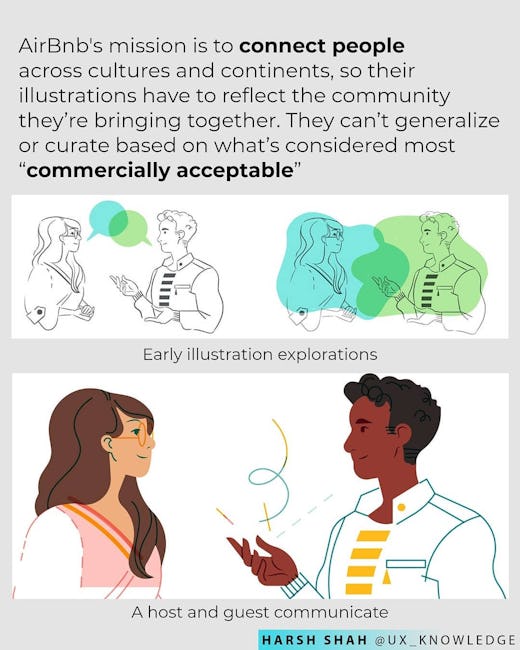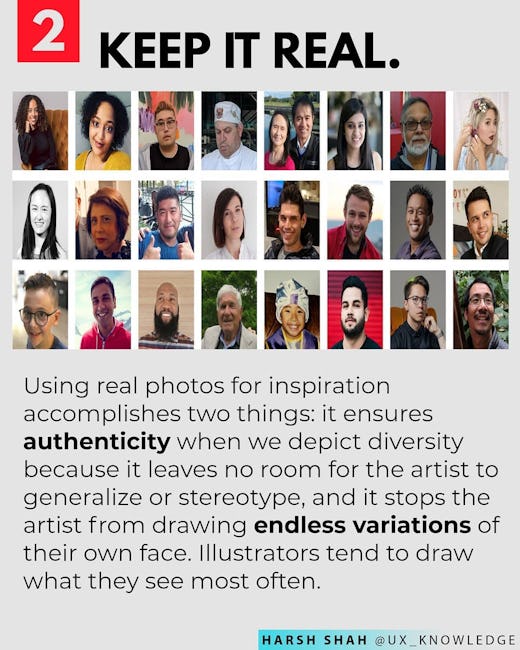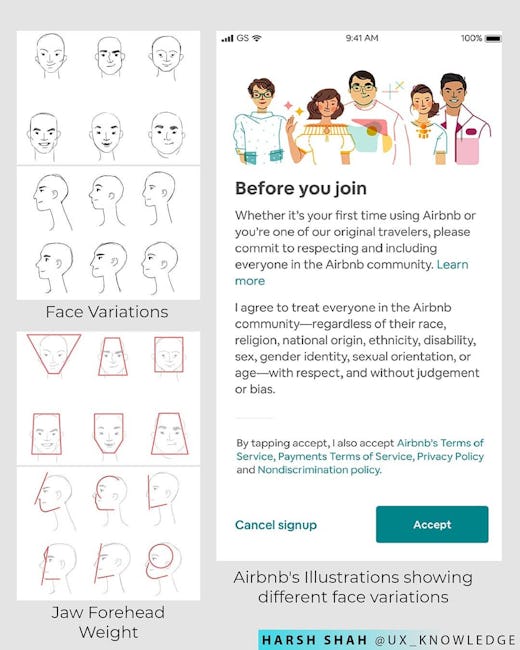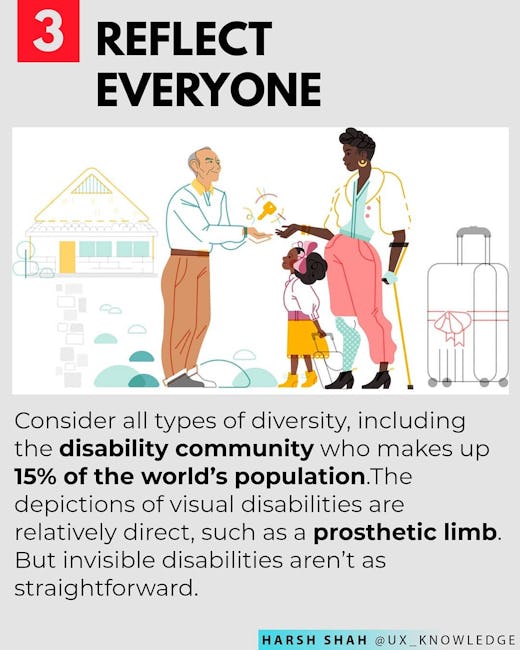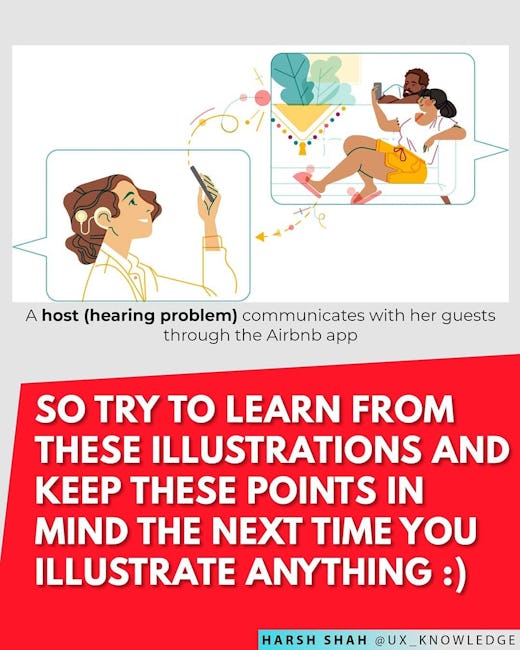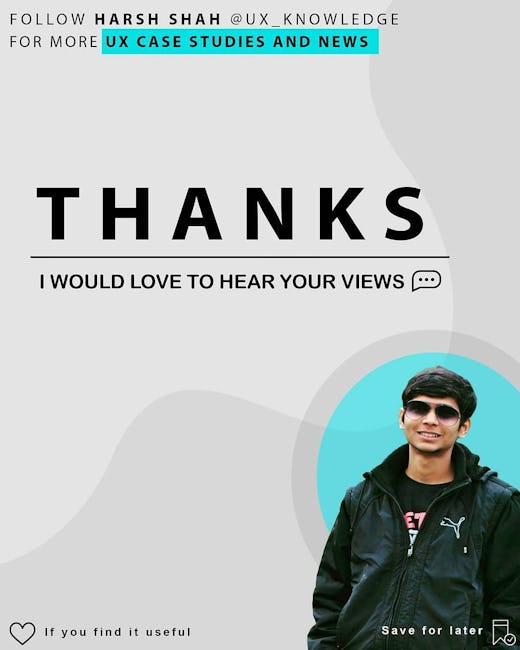 Learning from Airbnb's illustration By Jennifer Hom
JENNIFER HOM
Experience Design Manager of Product Illustration at Airbnb
She has given some illustration guidelines for a more inclusive visual identity
1. ILLUSTRATE FOR EVERY FACE AND RACE
Western-centric, outlined cartoon people need to change. Diversity of age, race, disability, religion, orientation, and gender are the foundation of who we are. We need to reflect belonging anywhere and show diverse identities.
AirBnb's mission is to connect people across cultures and continents, so their illustrations have to reflect the community they're bringing together. They can't generalize or curate based on what's considered most "commercially acceptable"
2. KEEP IT REAL
Using real photos for inspiration accomplishes two things: it ensures authenticity when we depict diversity because it leaves no room for the artist to generalize or stereotype, and it stops the artist from drawing endless variations of their own face. Illustrators tend to draw what they see most often.
3. REFLECT EVERYONE
Consider all types of diversity, including the disability community who makes up 15% of the world's population.The depictions of visual disabilities are relatively direct, such as a prosthetic limb. But invisible disabilities aren't as straightforward.
SO TRY TO LEARN FROM THESE ILLUSTRATIONS AND KEEP THESE POINTS IN MIND THE NEXT TIME YOU ILLUSTRATE ANYTHING :)
THANKS
I WOULD LOVE TO HEAR YOUR VIEWS
More booklets by Harsh Shah
More Design booklets
Your recently viewed booklets
See all booklets