Booklet
Learn To Make User Friendly Design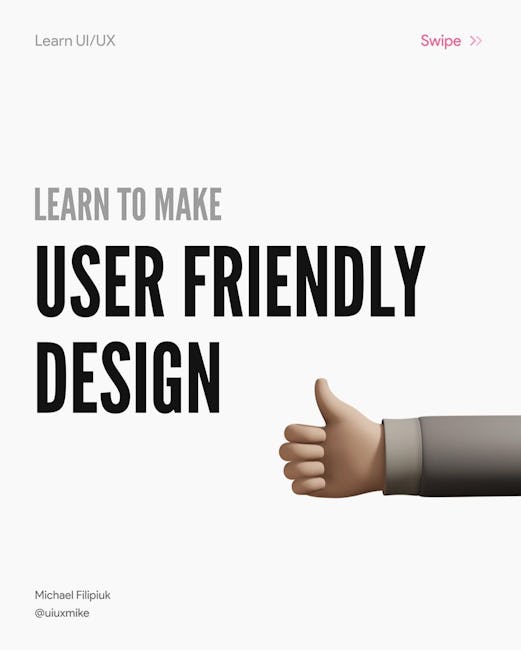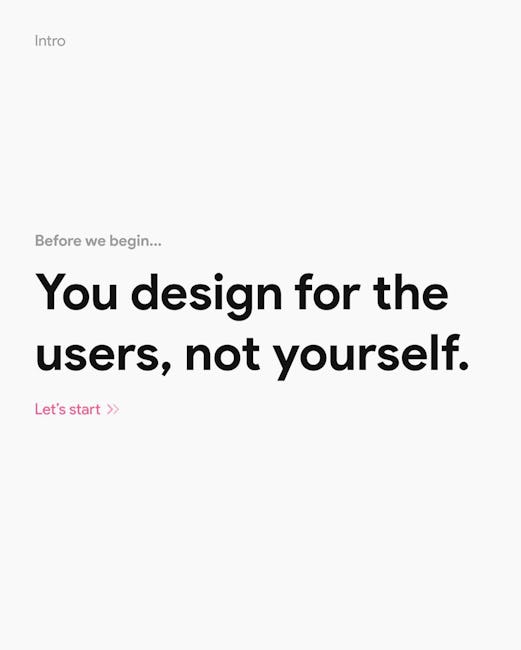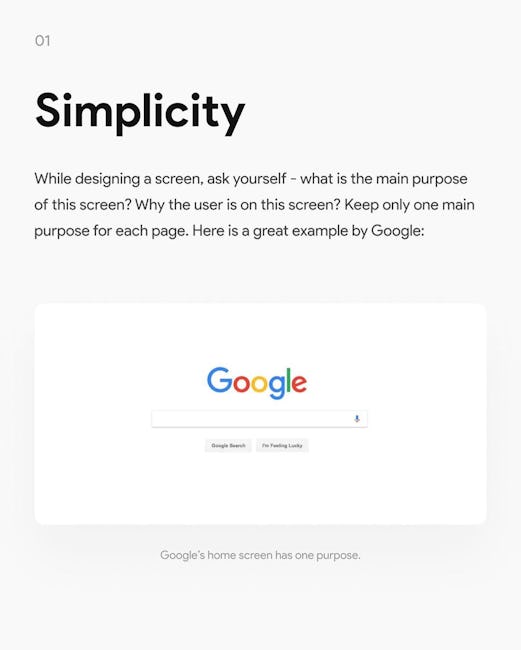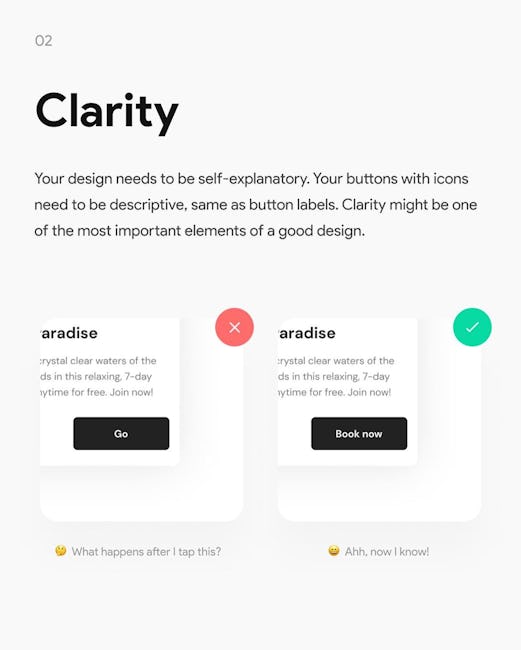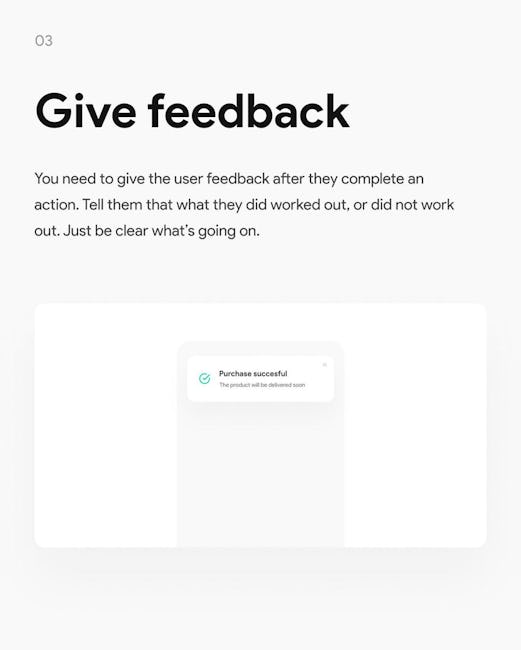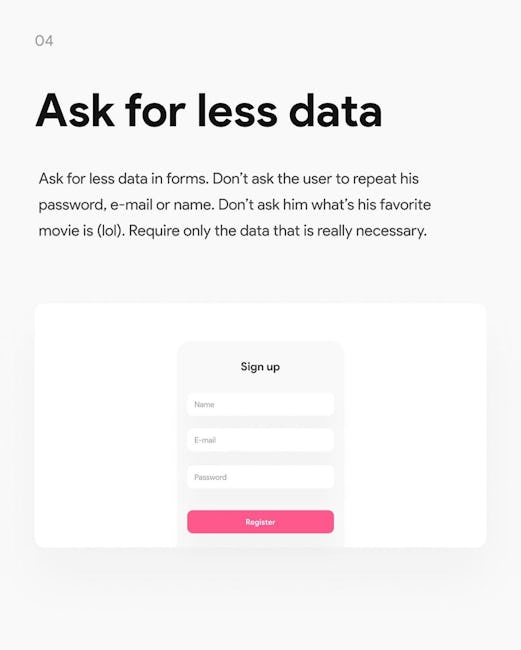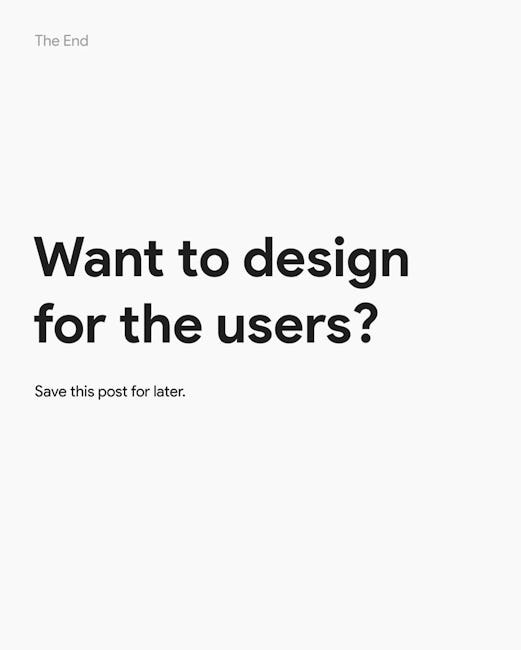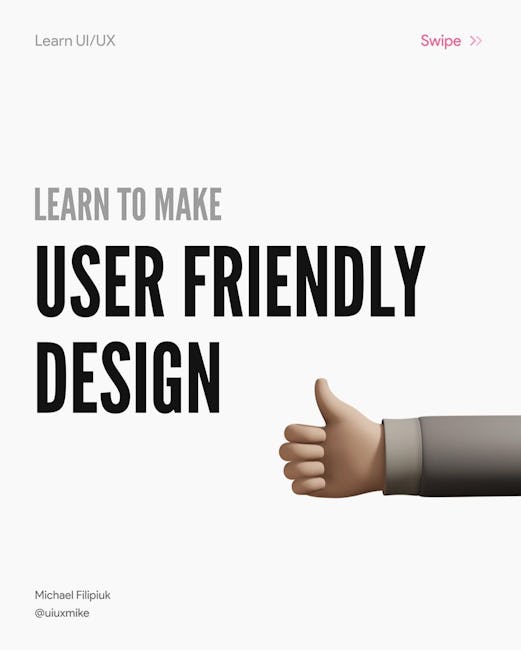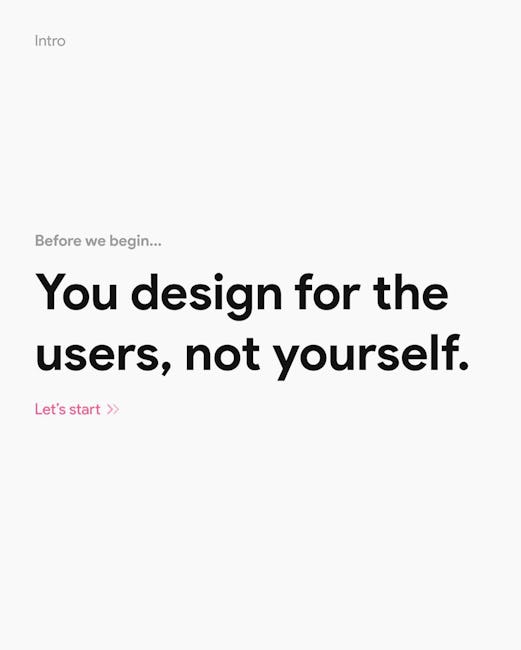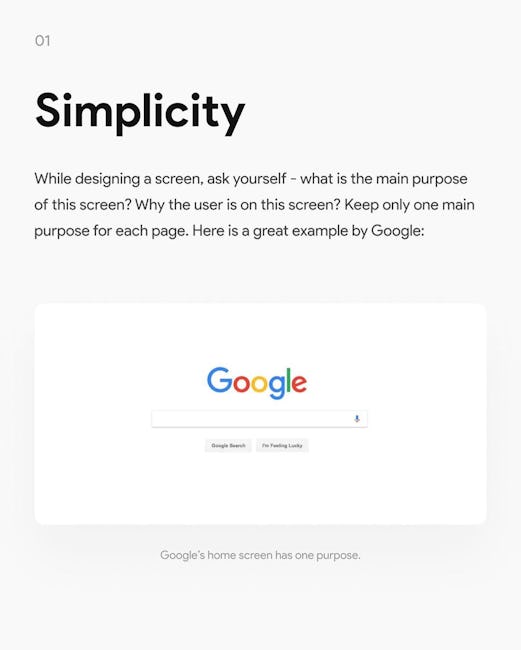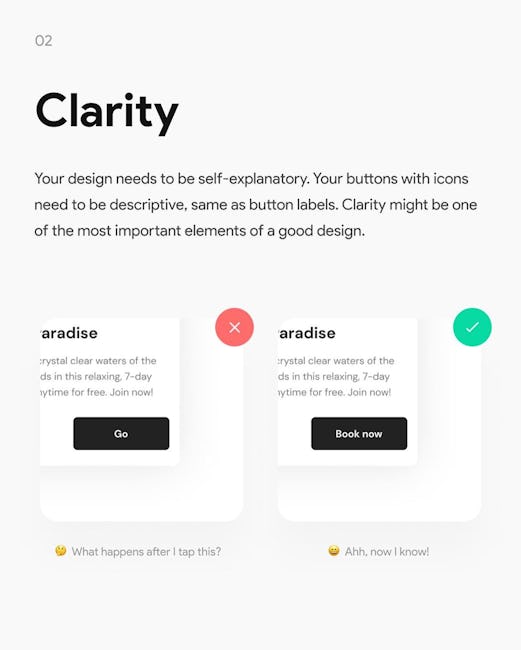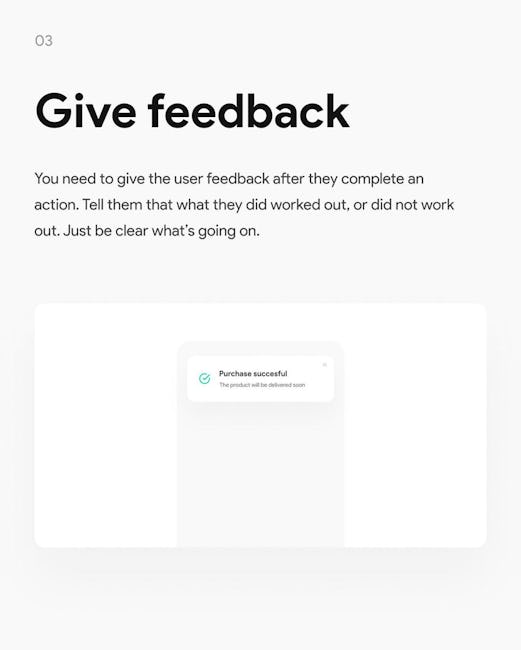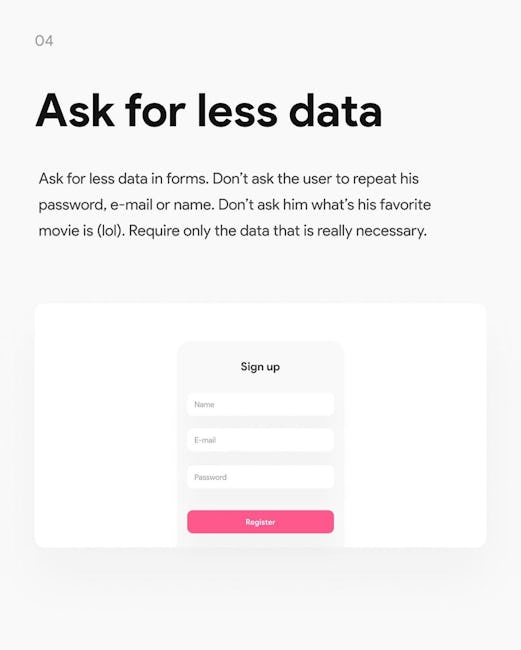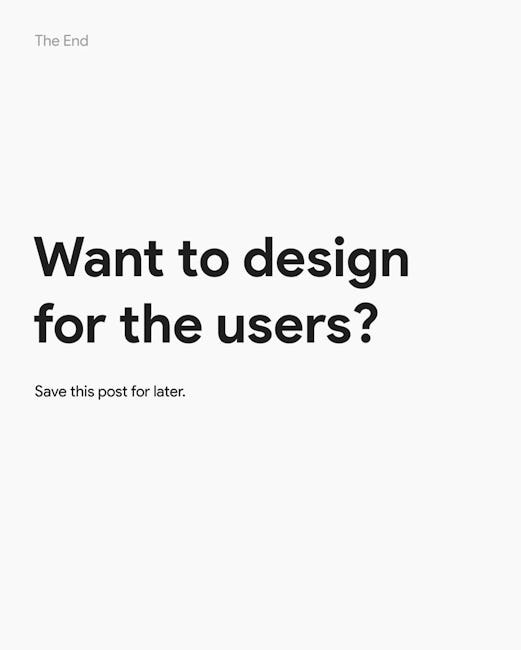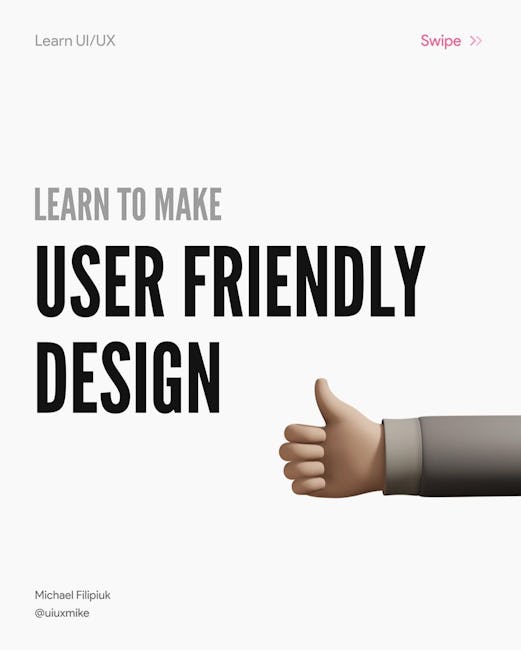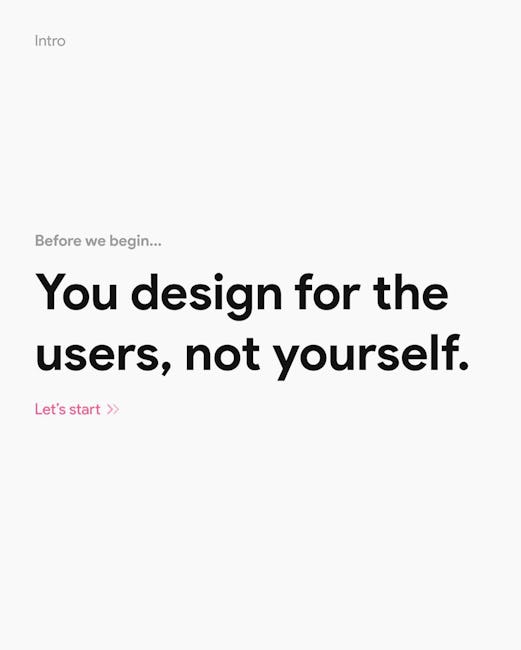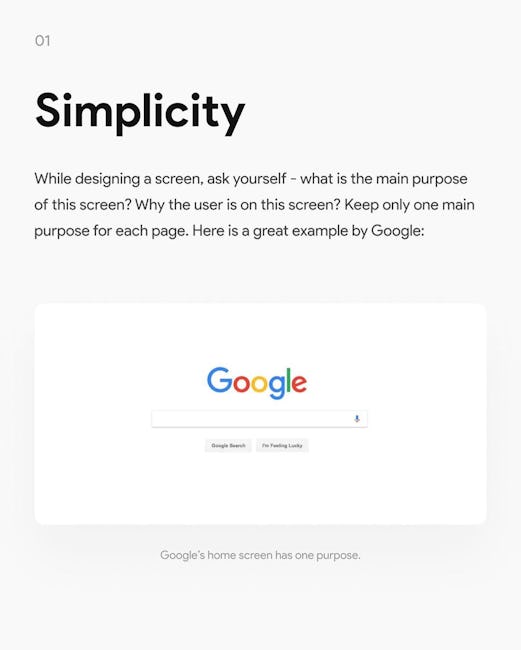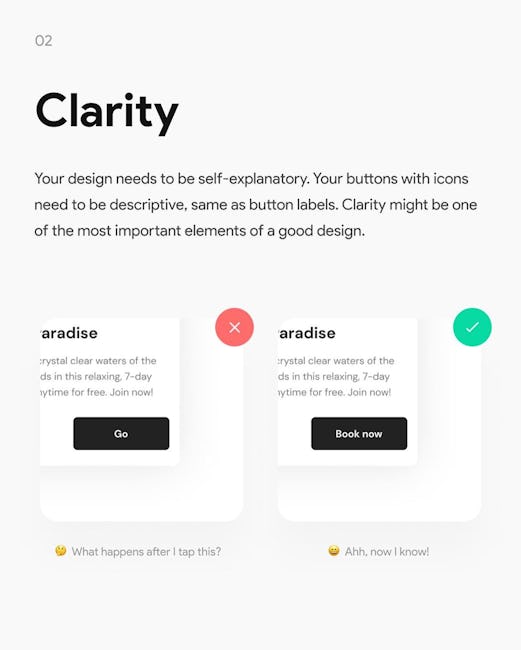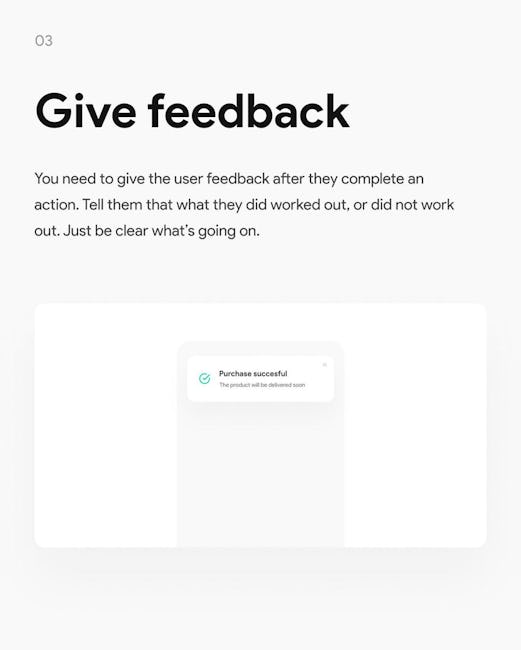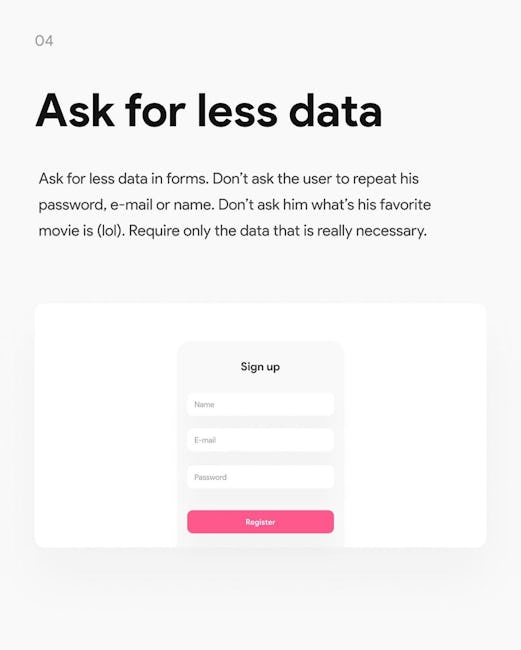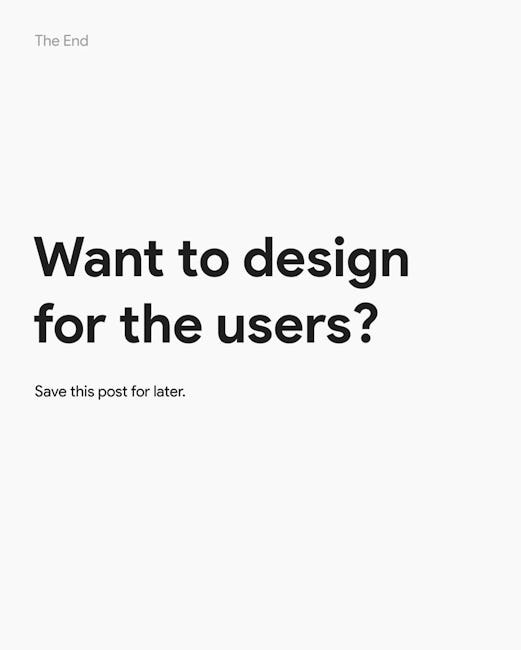 LEARN TO MAKE USER FRIENDLY DESIGN
Before we begin...
You design for the users, not yourself.
Simplicity
Whüe designing a screen. ask yourself - what is the main purpose of this screen? Why the user is on this screen? Keep only one main purpose for each page. Here is a great example by Google:
Clarity
Your design needs to be self-explanatory. Your buttons with icons need to be descriptive, same as button labels. Clarity might be one Of the most important elements of a good design.
Give feedback
You need to give the user feedback after they cornplete an action. Tell them that what they did worked Out. or did not work out. Just be clear what's going on.
Ask for less data
Ask for less data in forms. Don't ask the user to repeat his password, e-mail or name. Don't ask him what's his favorite movie is (101). Require only the data that is really necessary.
Make it familiar
Don't reinvent the wheel. Some Ul elements are just meant to be used in any application. If you are making a music streaming application, you might want to copy what Spotify did.
Cheat sheet
Make screens simple - one main purpose per screen.
Make your design clear and self-explanatory.
Give users feedback for their actions.
Ask for less data when designing forms.
Make some elements of the design familiar.
Want to design for the users?
Save this post for later.
More booklets by Michael Filipiuk
More Design booklets
Your recently viewed booklets
See all booklets