Booklet
Lean UX VS Agile UX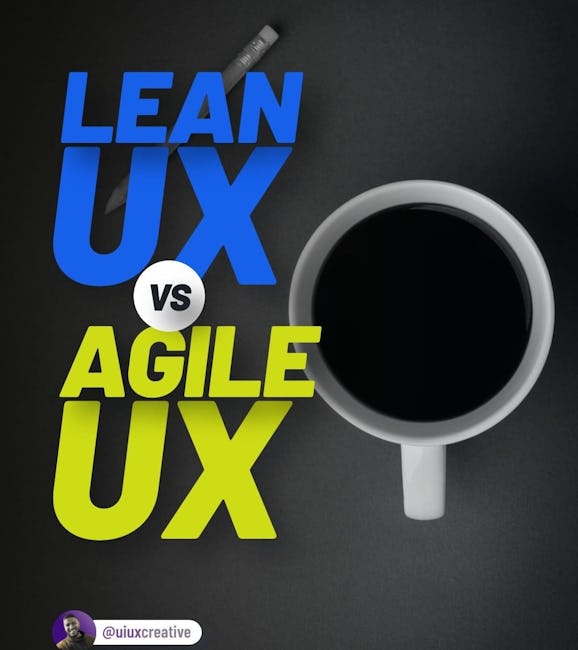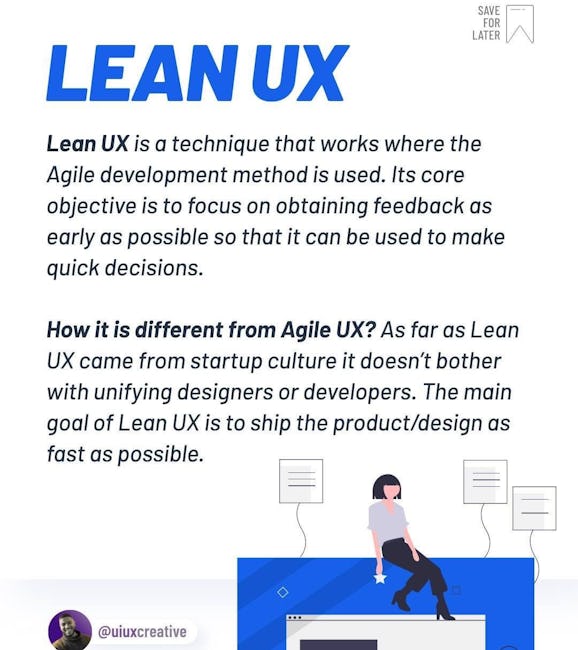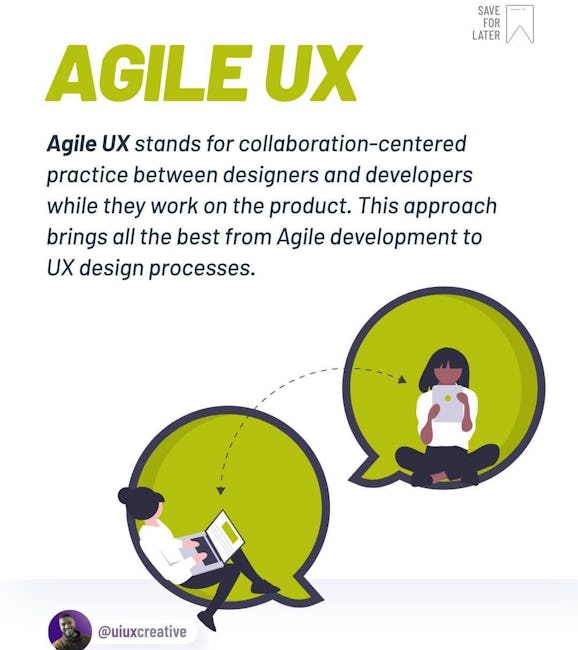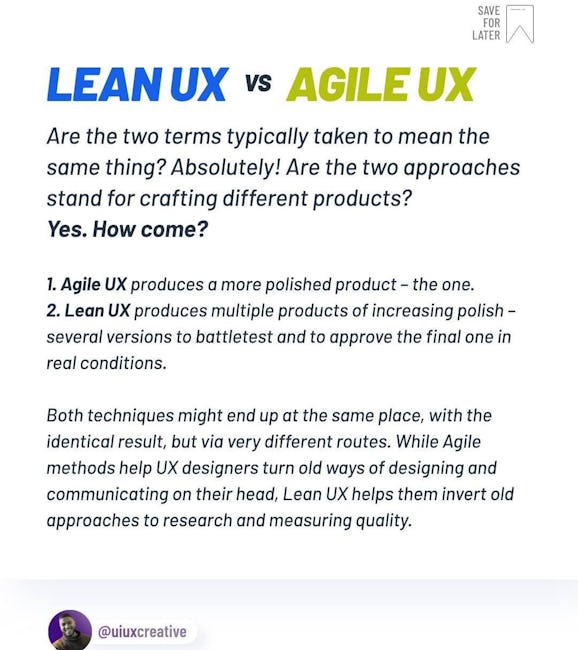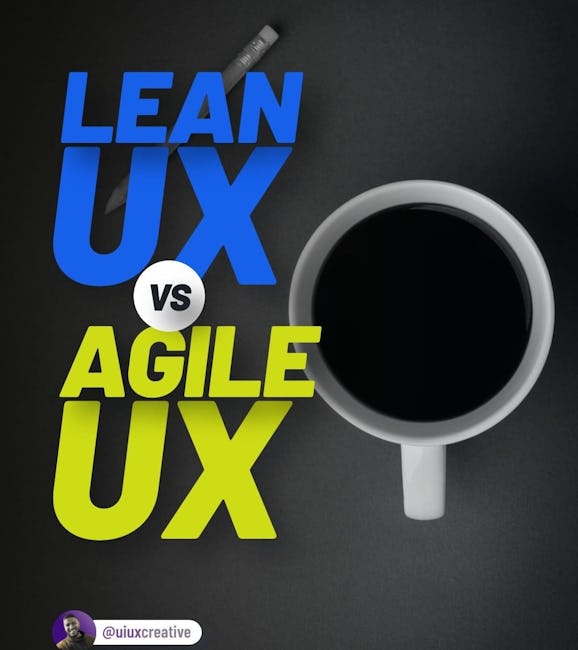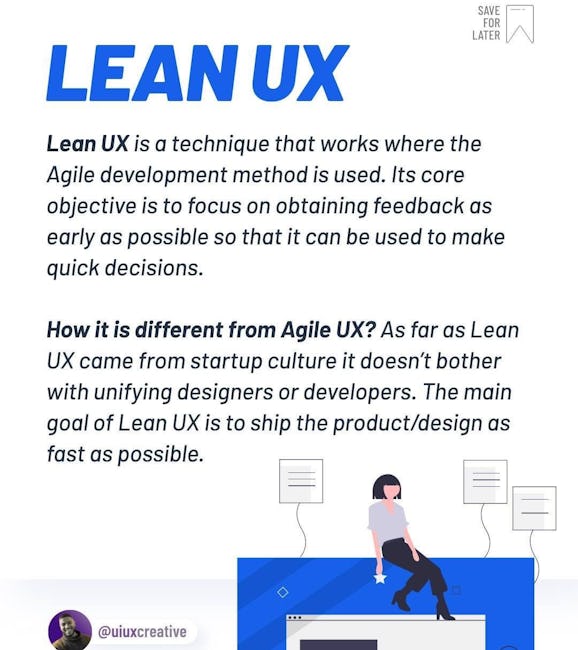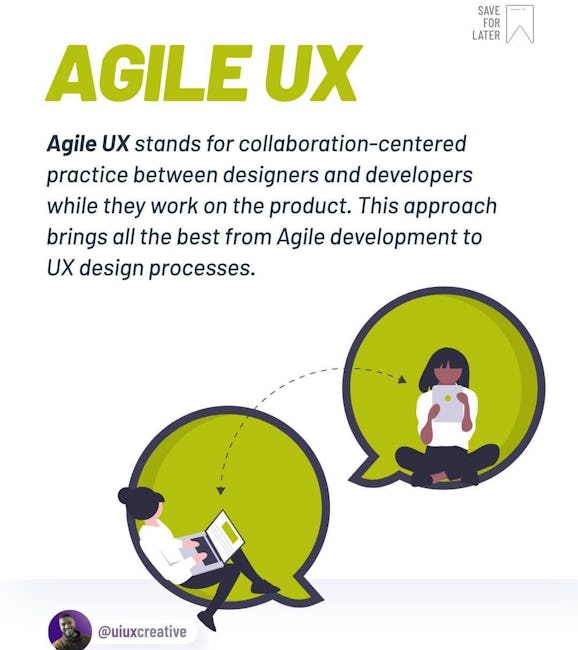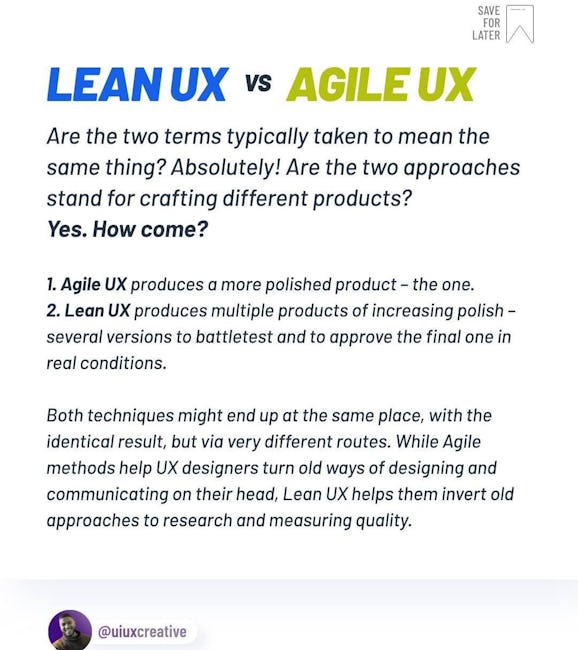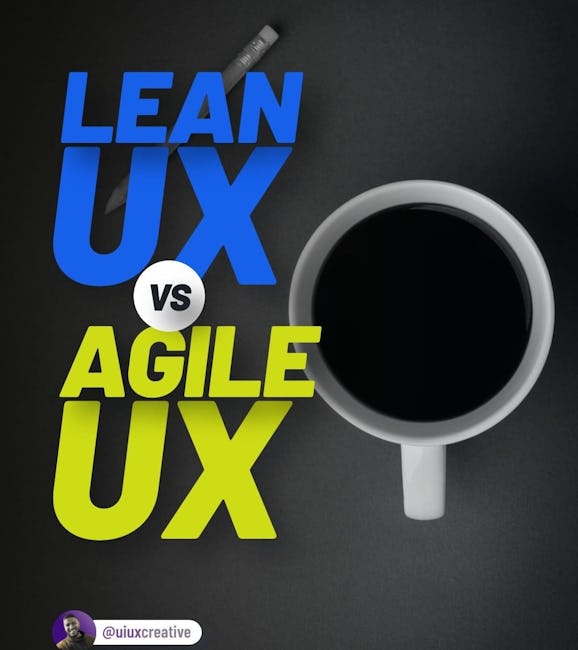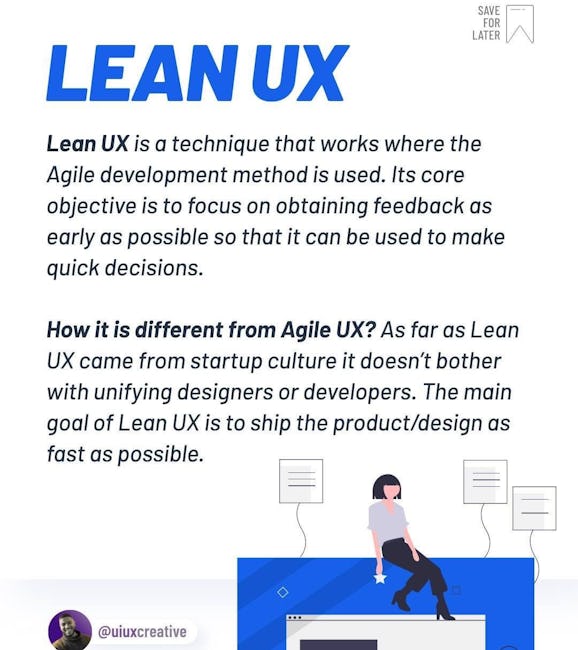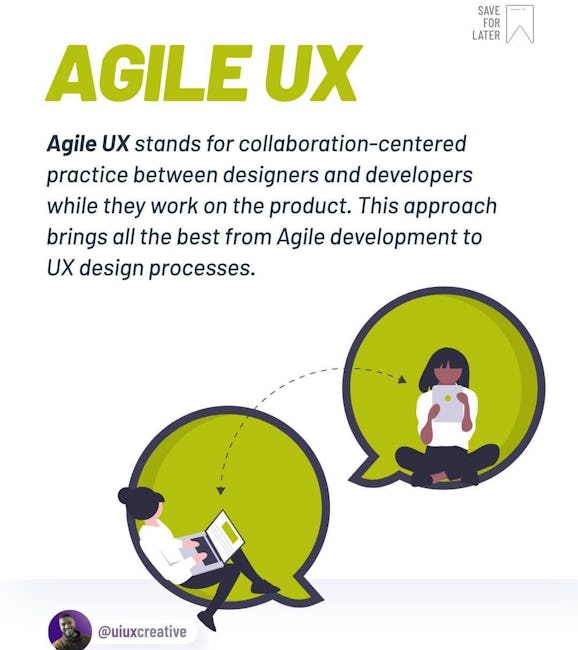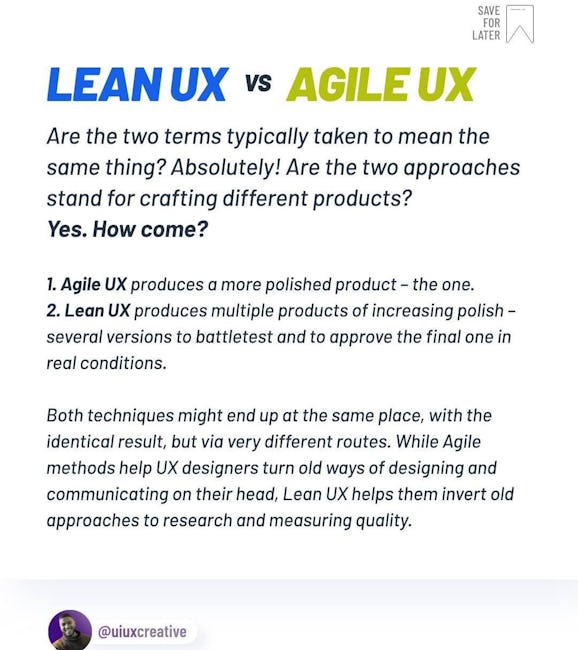 Lean UX VS Agile UX
LEAN UX
Lean UX is a technique that works where the Agile development method is used. Its core objective is to focus on obtaining feedback as early as possible so that it can be used to make quick decisions.
How it is different from Agile UX? As far as Lean UX came from startup culture it doesn't bother with unifying designers or developers. The main goal of Lean UX is to ship the product/design as fast as possible.
AGILE UX
Agile UX stands for collaboration-centered practice between designers and developers while they work on the product. This approach brings all the best from Agile development to UX design processes.
LEANUX vs AGILEUX
Are the two terms typically taken to mean the same thing? Absolutely! Are the two approaches stand for crafting different products? Yes. How come?
Agile UX produces a more polished product - the one.
Lean UX produces multiple products of increasing polish - several versions to battletest and to approve the final one in real conditions
Both techniques might end up at the same place, with the identical result, but via very different routes. While Agile methods help UX designers turn old ways of designing and communicating on their head, Lean UX helps them invert old approaches to research and measuring quality.
More booklets by Ruben
More Design booklets
Your recently viewed booklets
See all booklets