Booklet
Lean UX Principles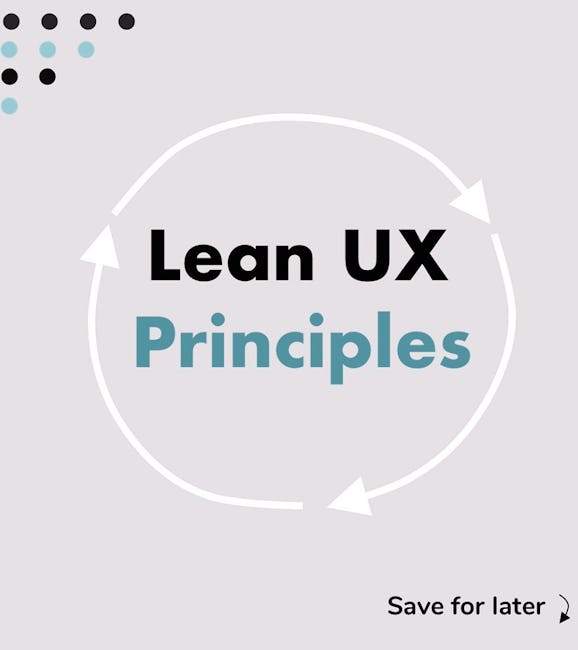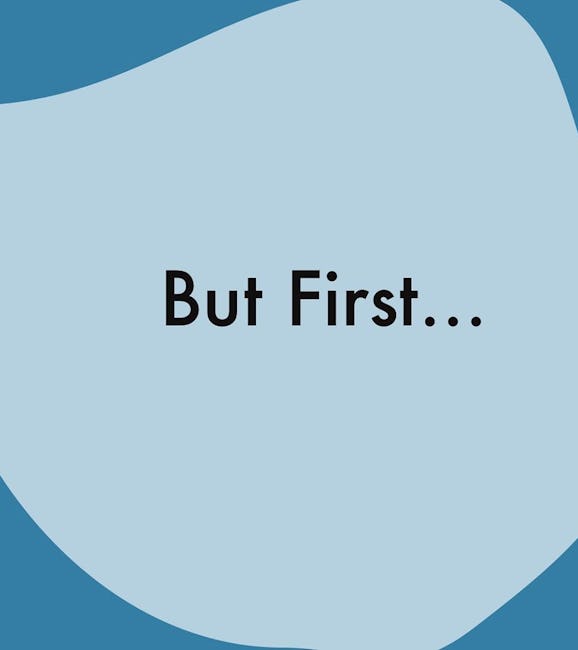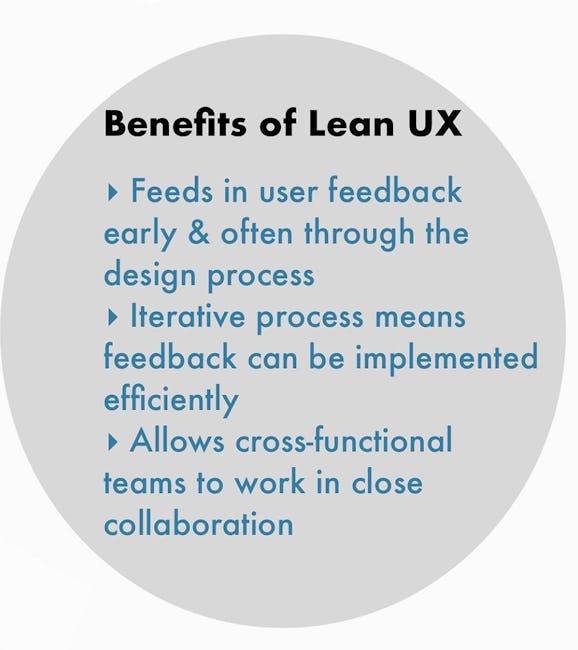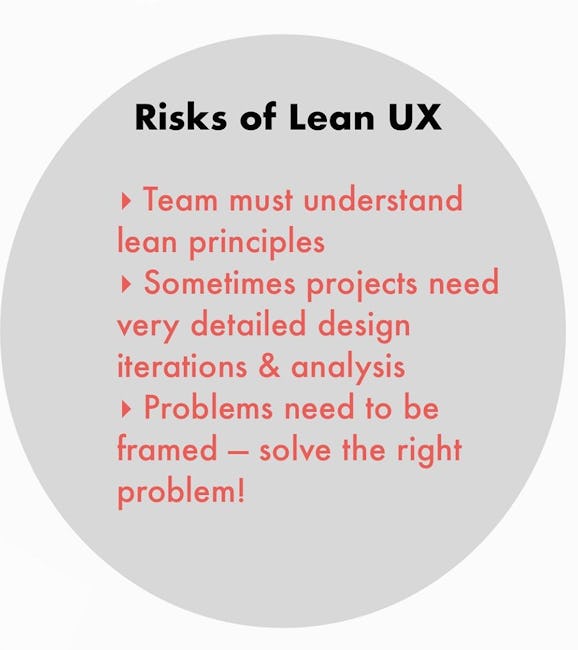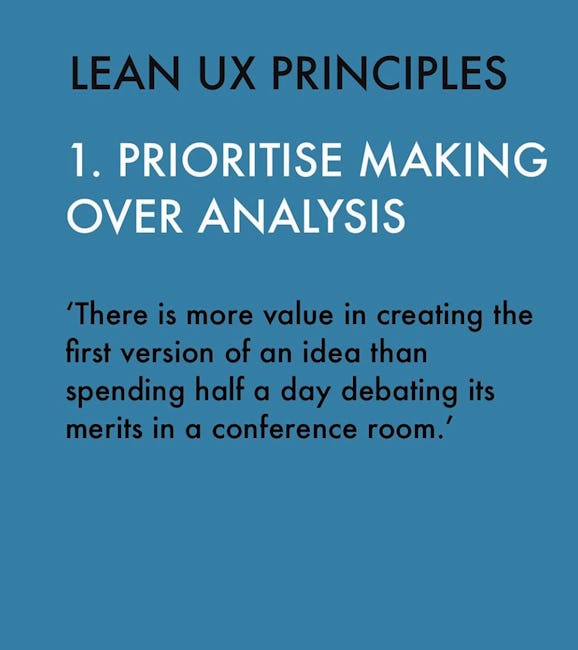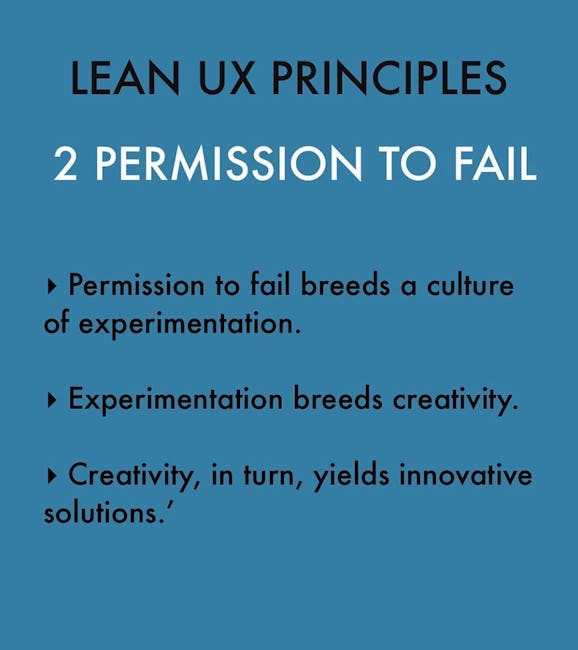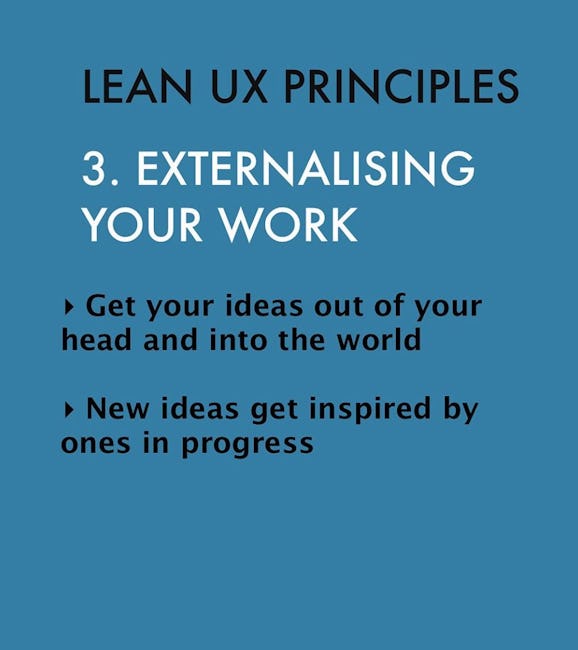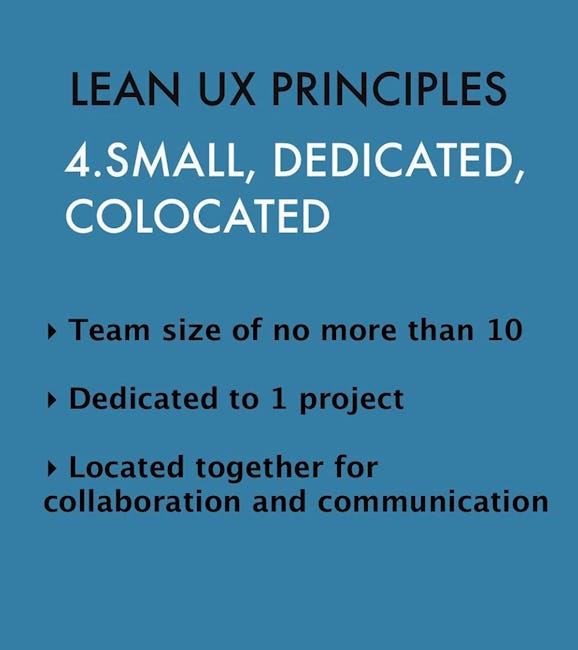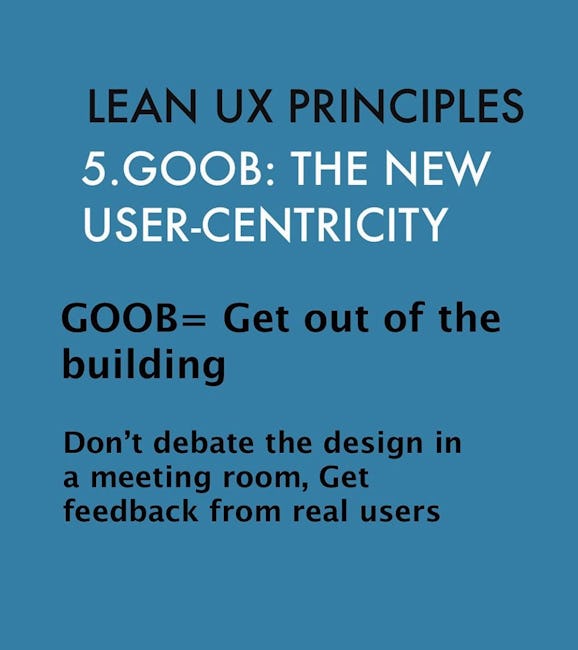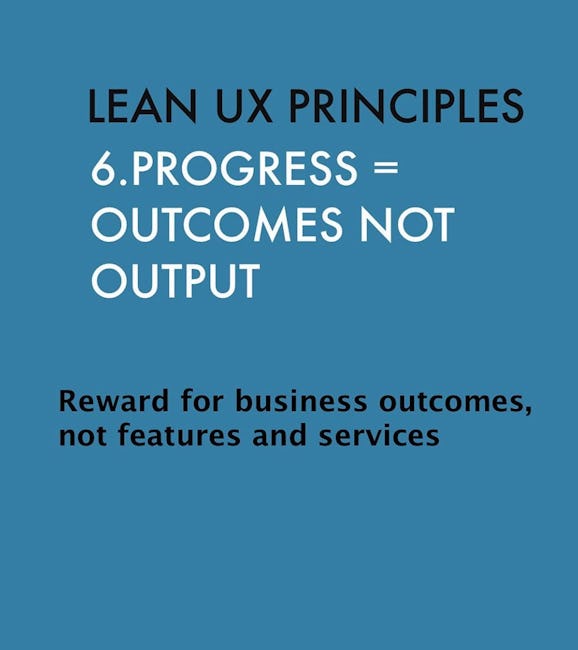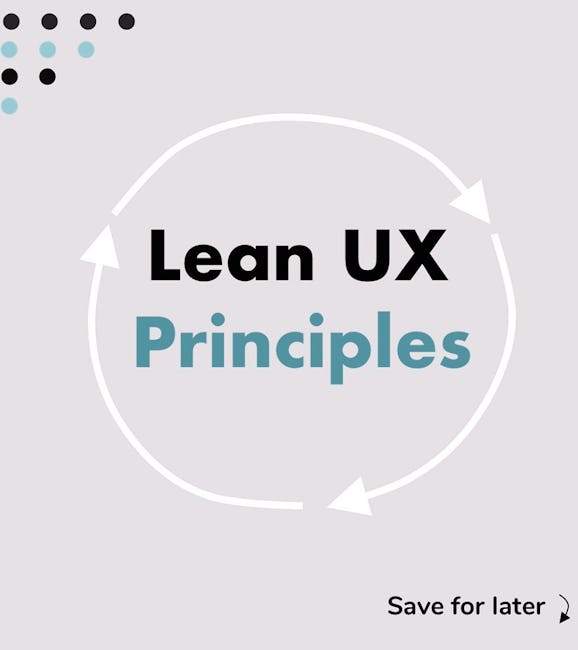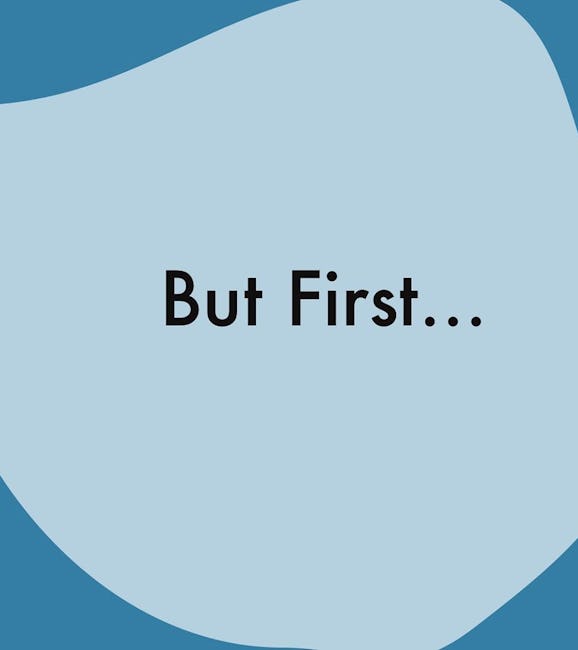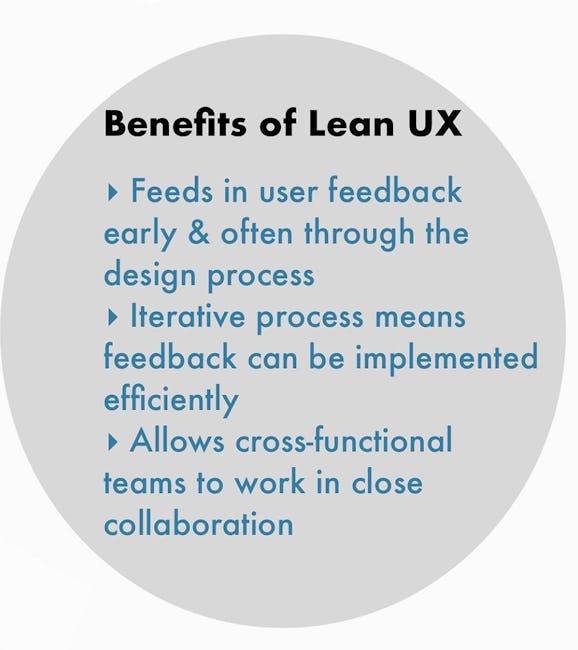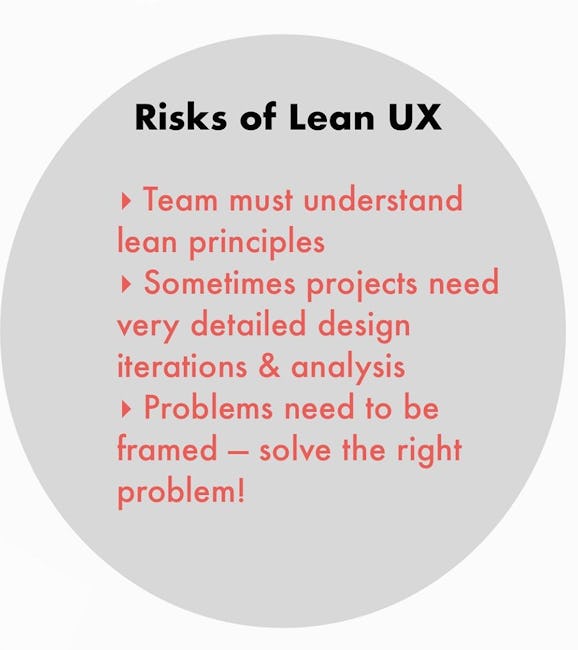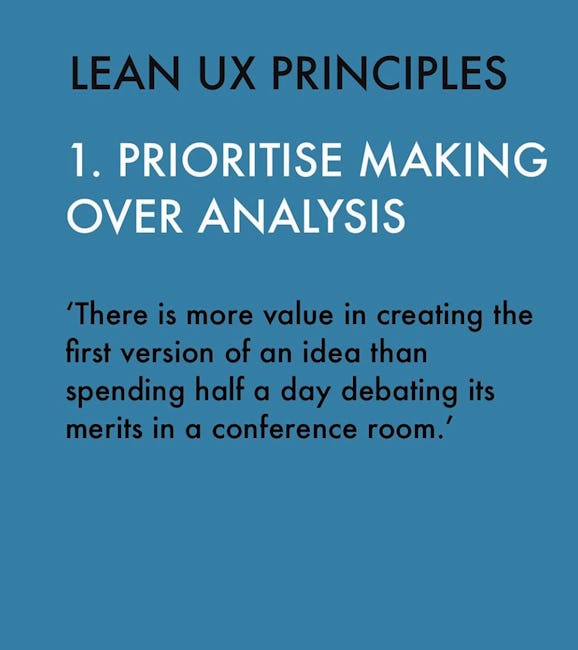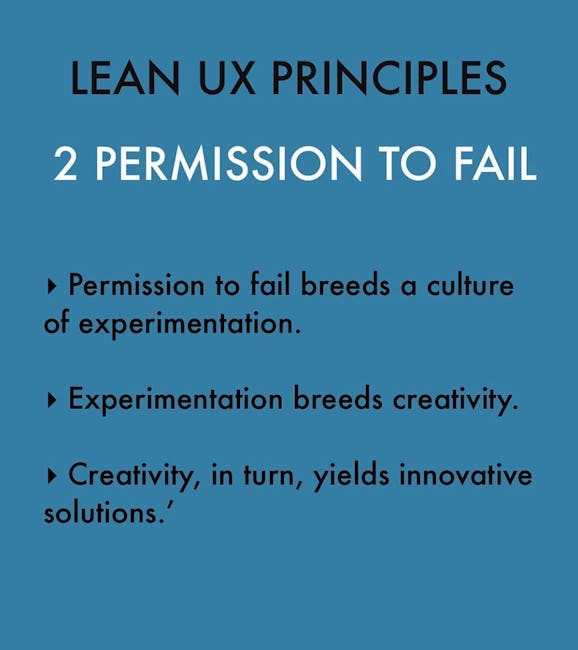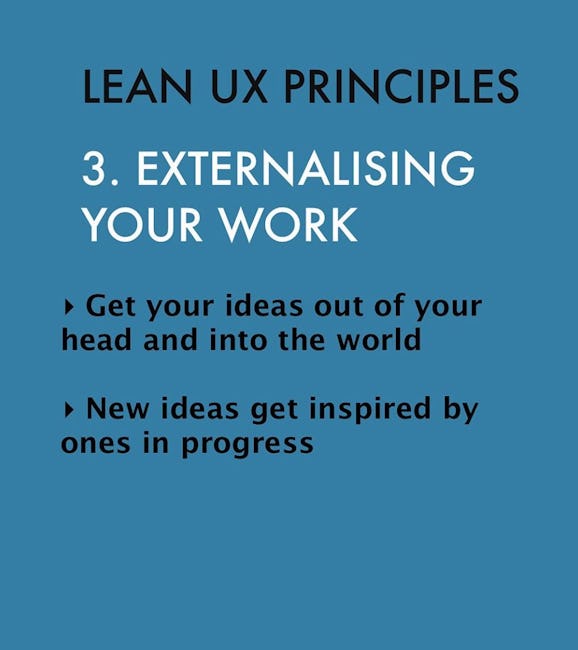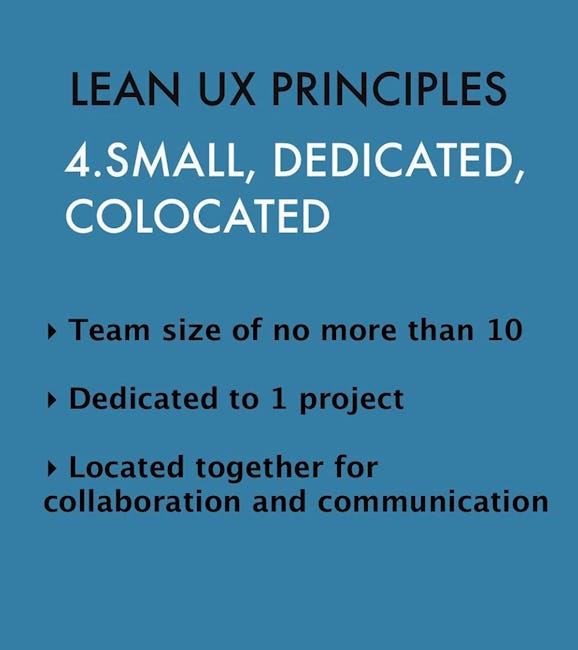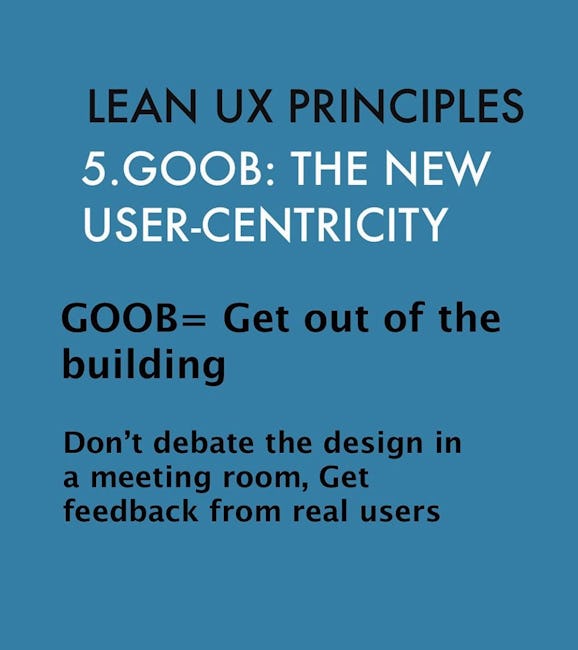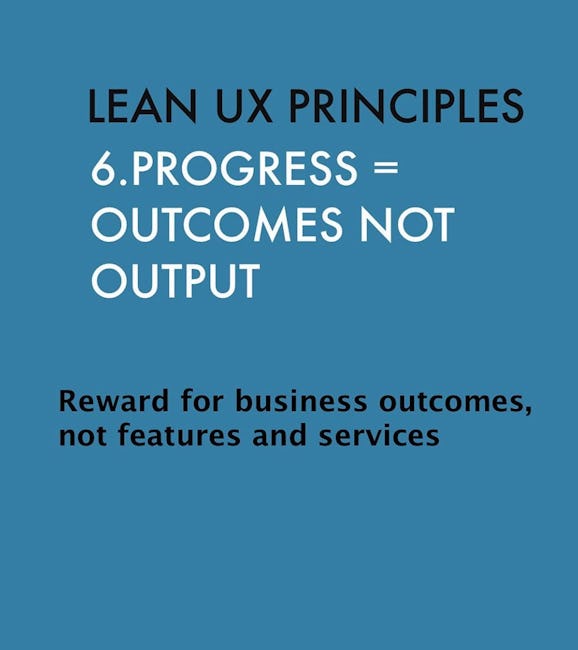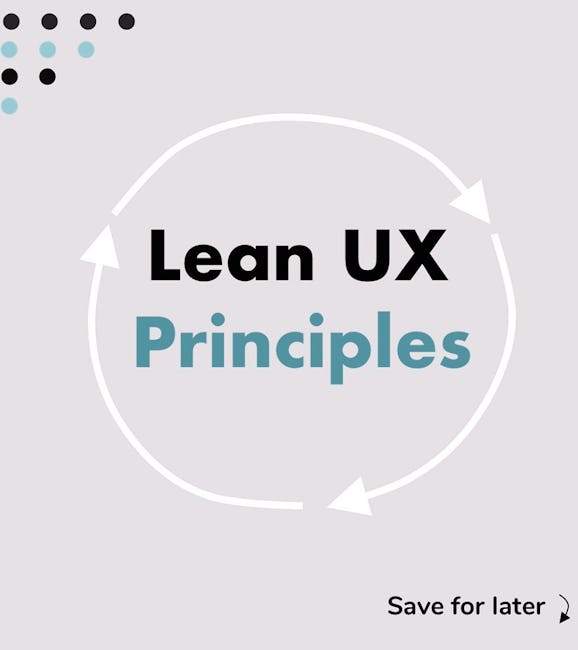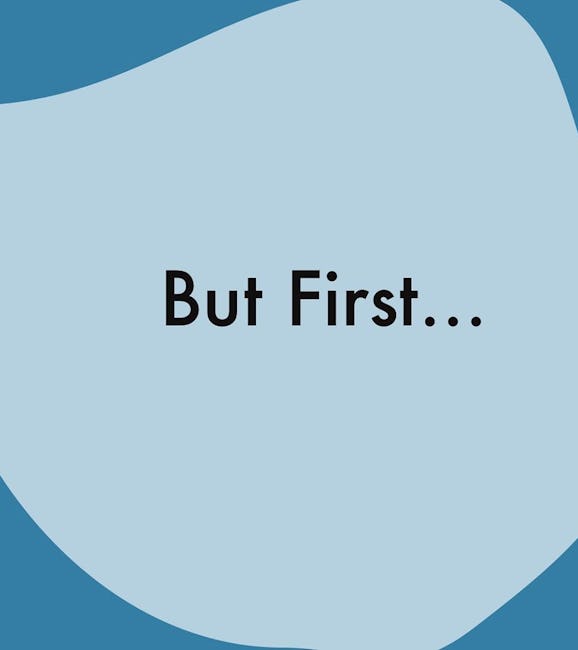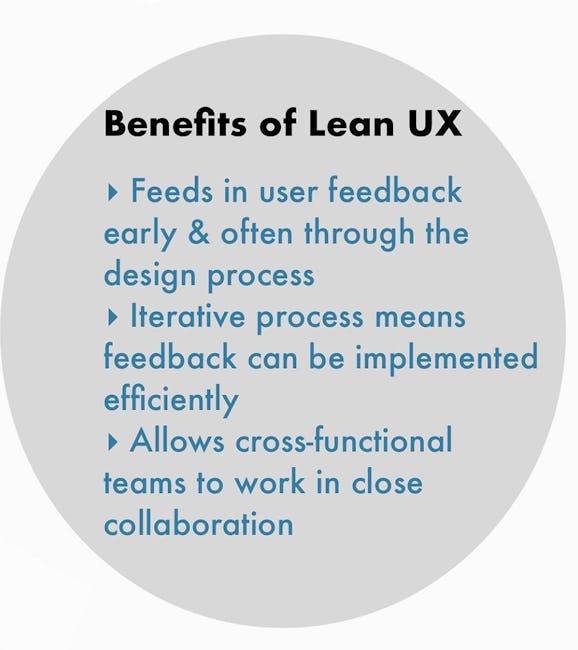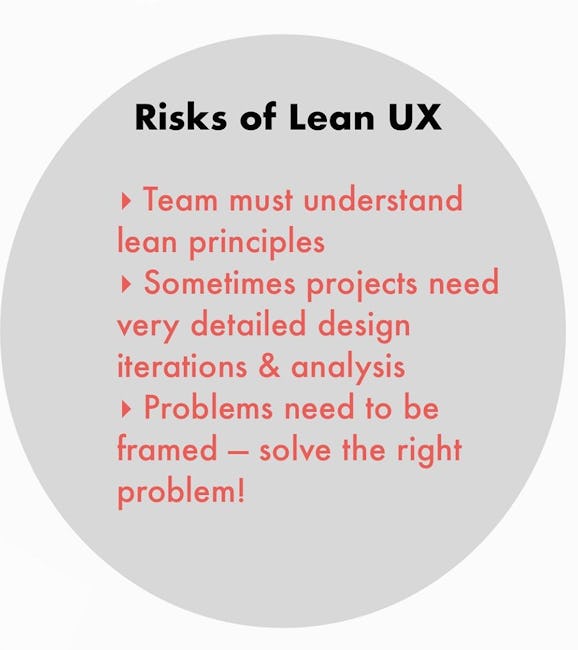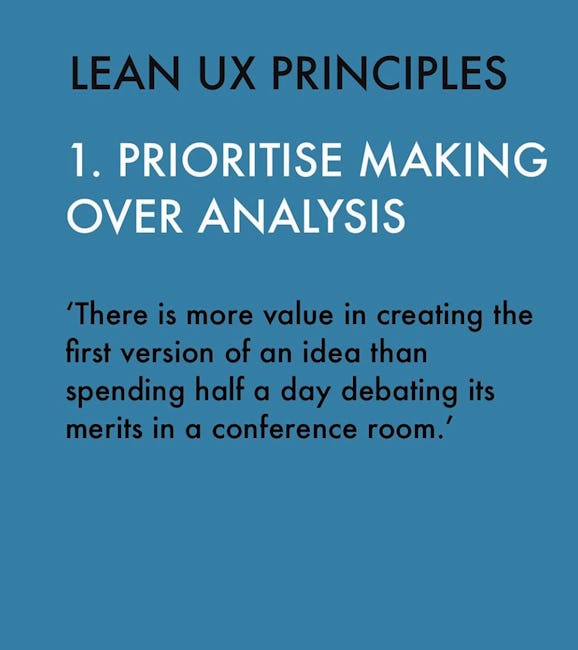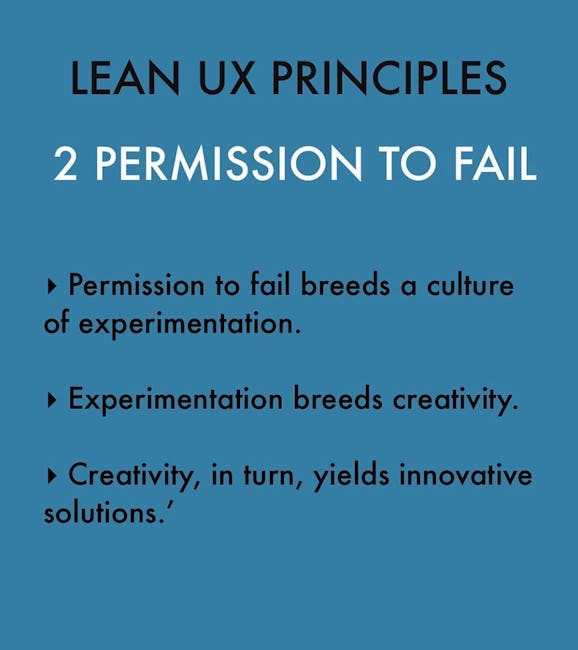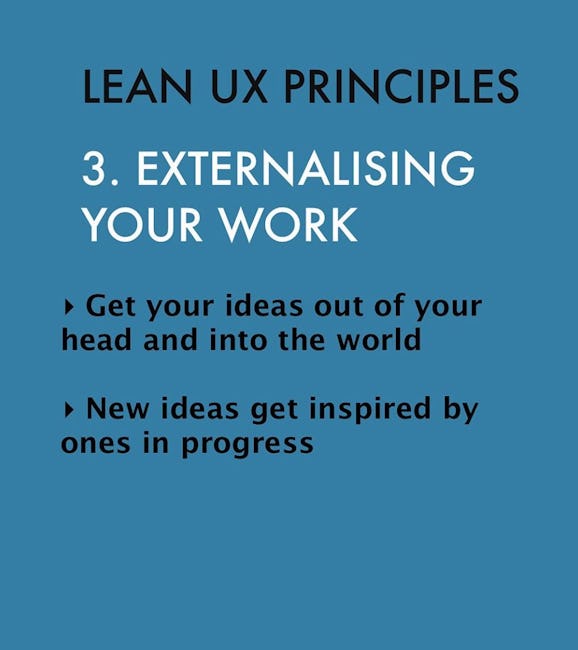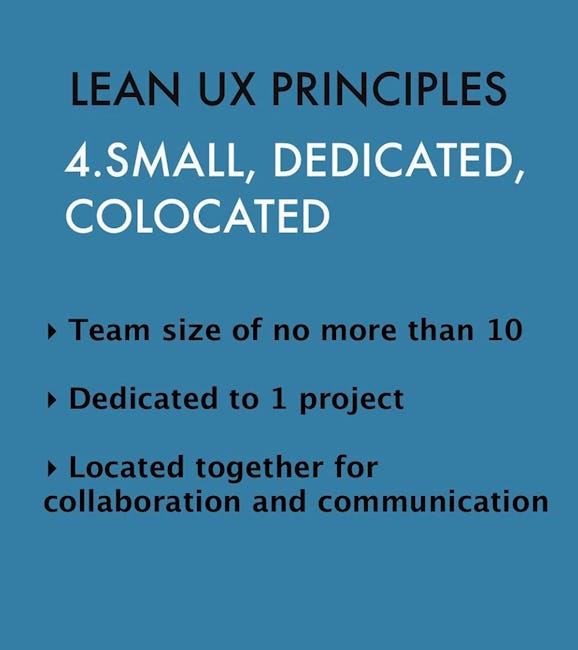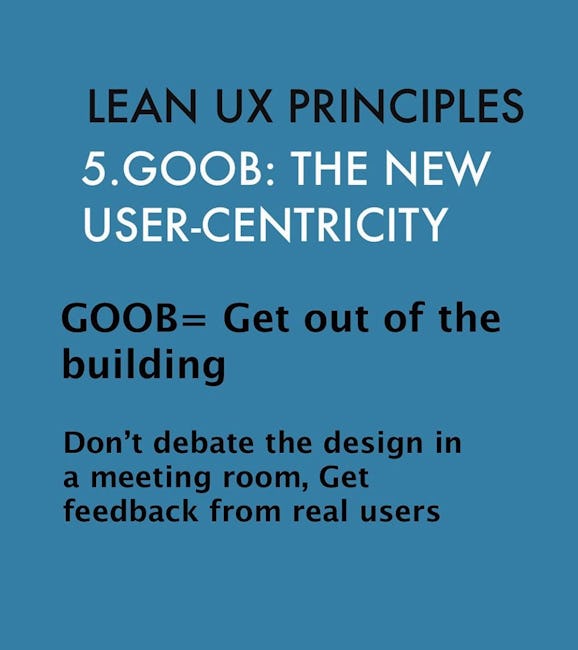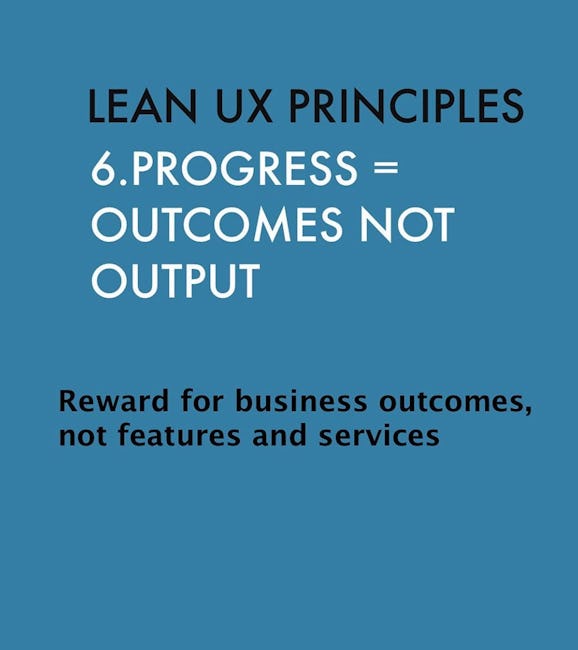 Lean UX Principles
But First...
Benefits of Lean UX
Feeds in user feedback early & often through the design process
Iterative process means feedback can be implemented efficiently
Allows cross-functional teams to work in close collaboration
Risks of Lean UX
Team must understand lean principles
Sometimes projects need very detailed design iterations & analysis
Problems need to be framed — solve the right problem!
1. PRIORITISE MAKING OVER ANALYSIS
There is more value in creating the first version of an idea than spending half a day debating its merits in a conference room.'
2. PERMISSION TO FAIL
Permission to fail breeds a culture of experimentation.
Experimentation breeds creativity.
Creativity, in turn, yields innovative solutions
3. EXTERNALISING YOUR WORK
Get your ideas out of your head and into the world
New ideas get inspired by ones in progress
4.SMALL, DEDICATED, COLOCATED
Team size of no more than 10
Dedicated to 1 project
Located together for collaboration and communication
5.GOOB: THE NEW USER-CENTRICITY
GOOB= Get out of the building
Don't debate the design in a meeting room, Get feedback from real users
6. OUTCOMES NOT OUTPUT
Reward for business outcomes, not features and services
More booklets by Laura Coughlan
More Design booklets
Your recently viewed booklets
See all booklets