Booklet
Keyboard Shorcuts In Adobe XD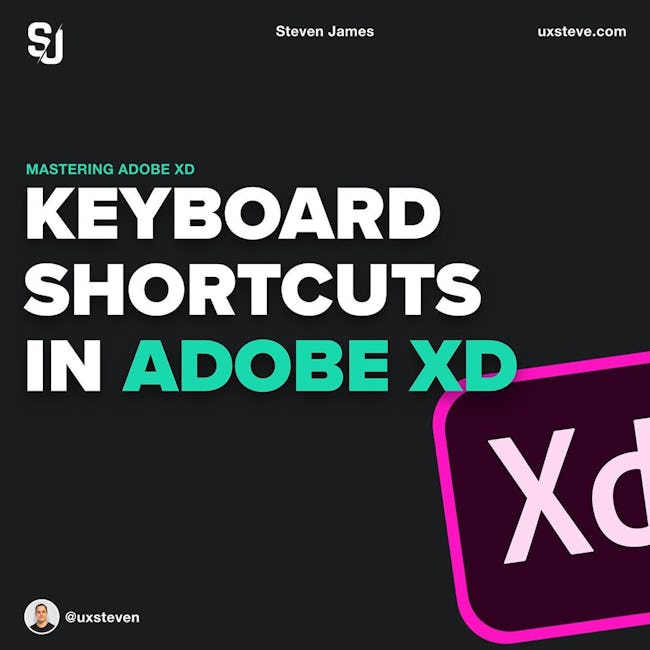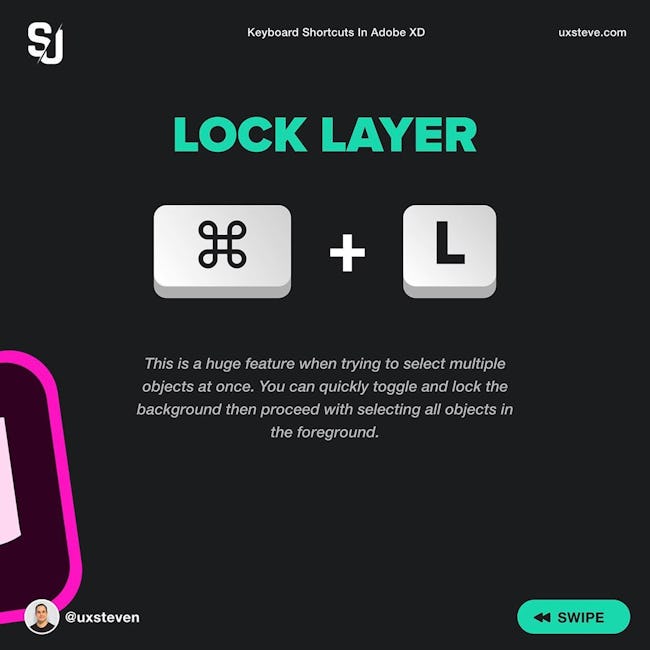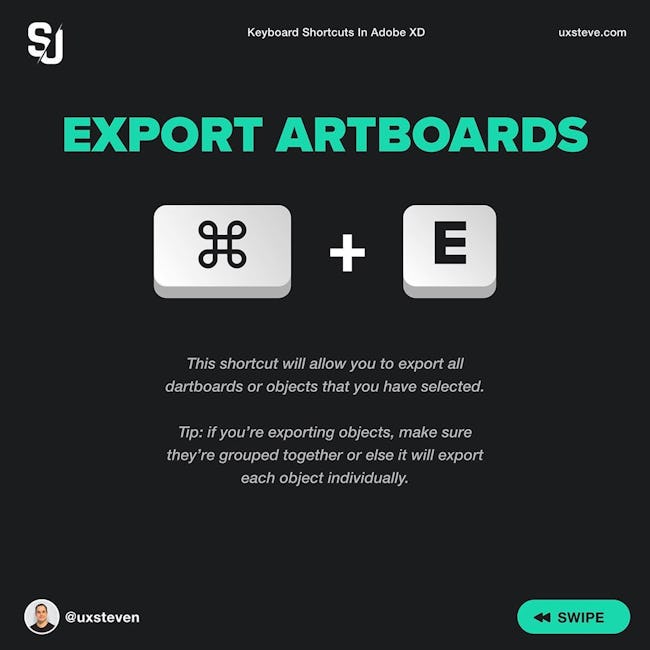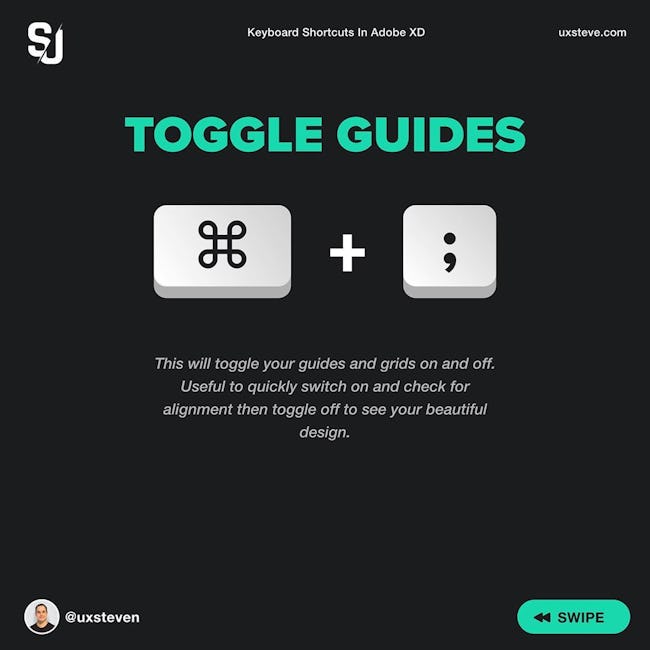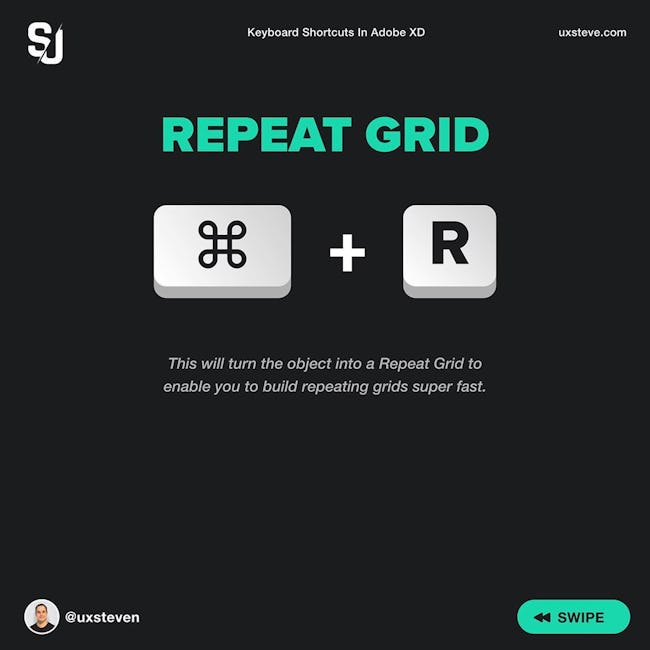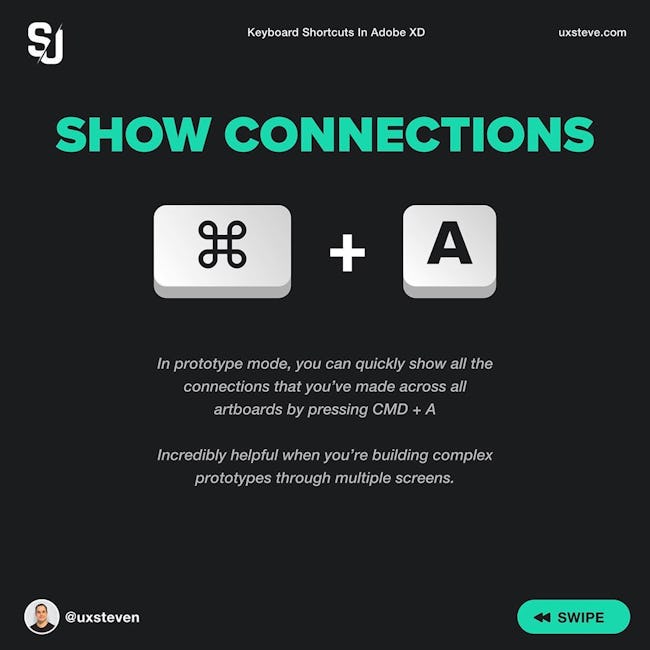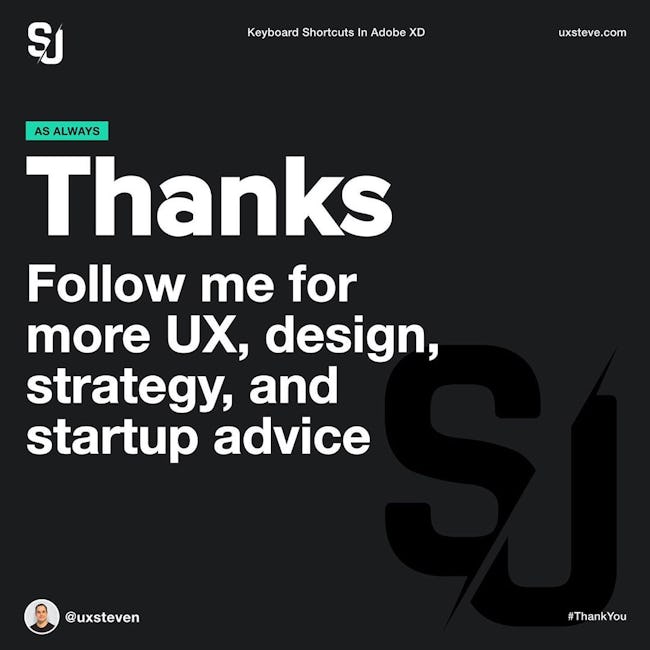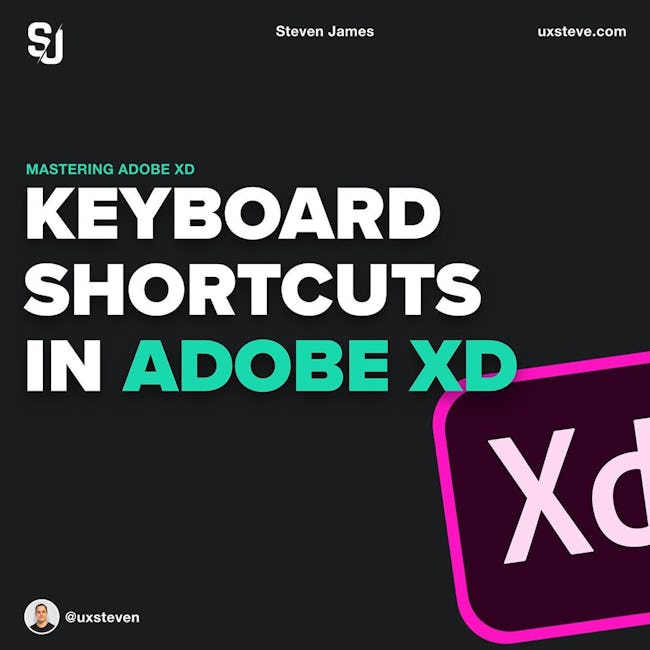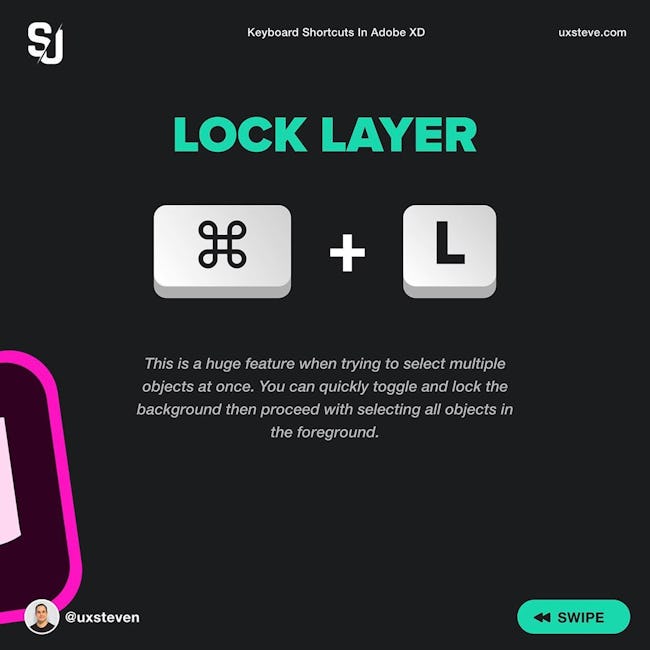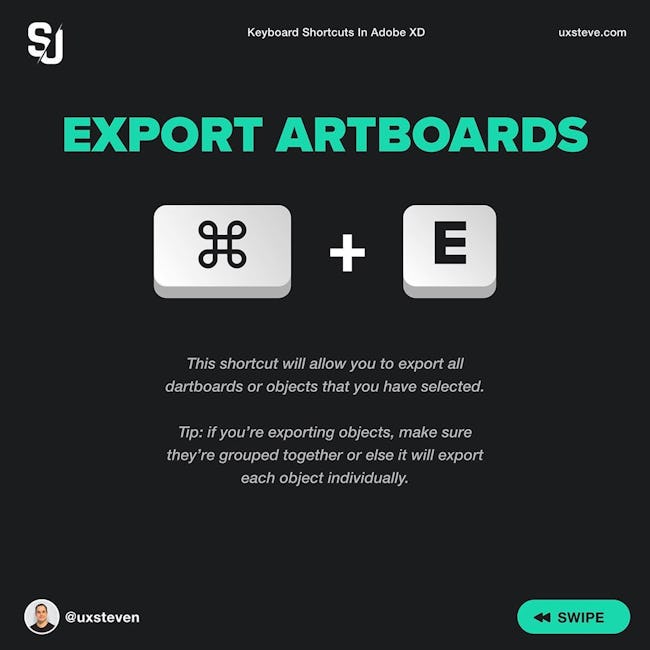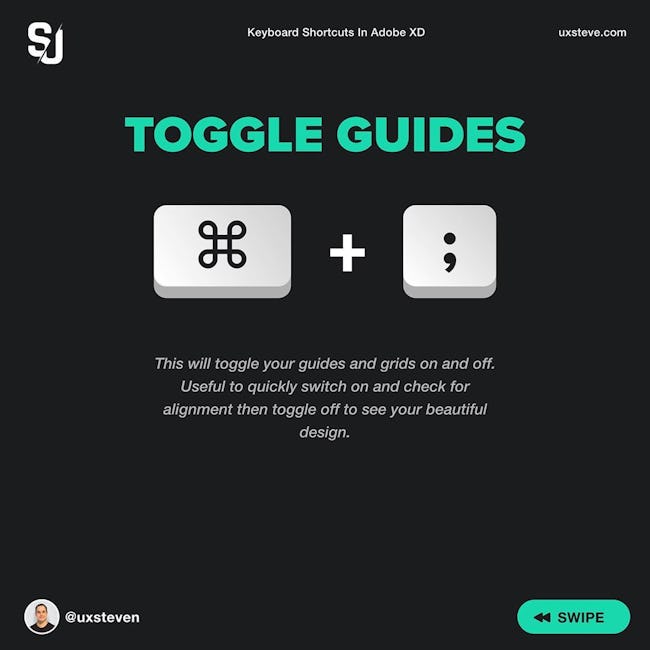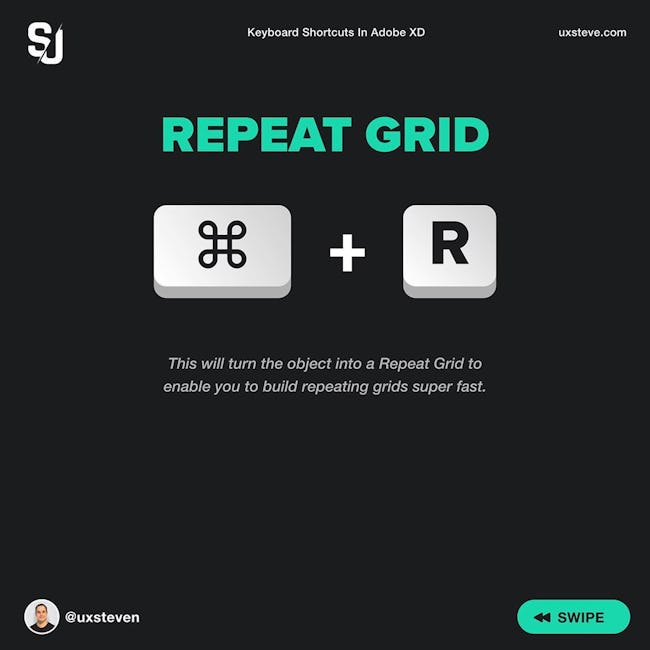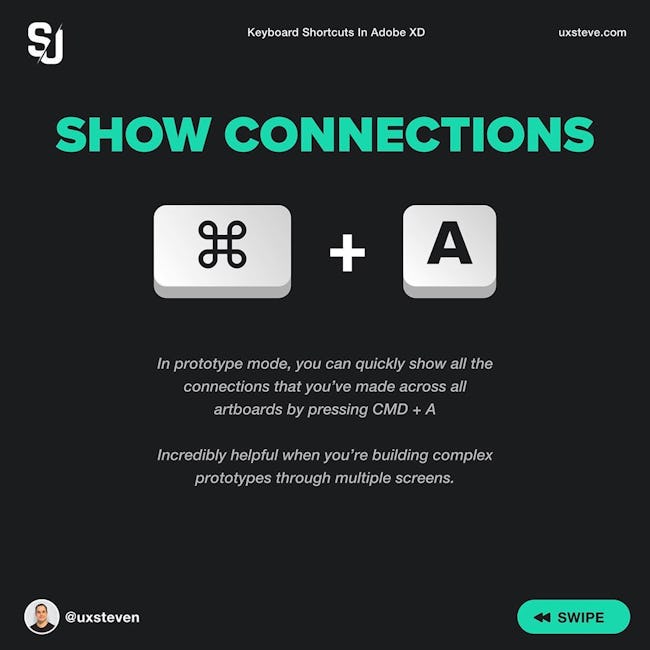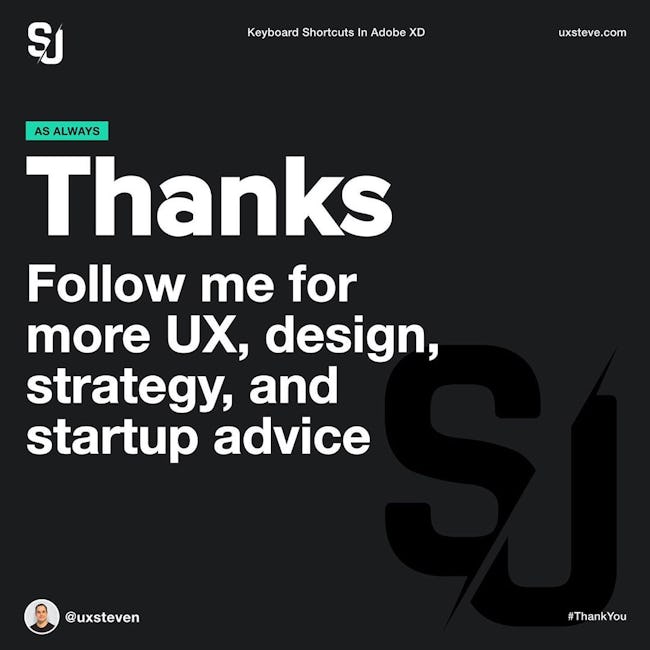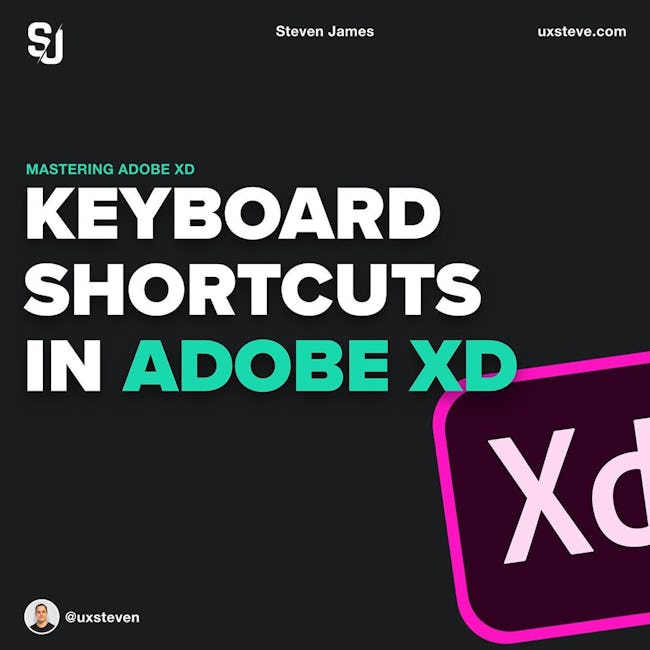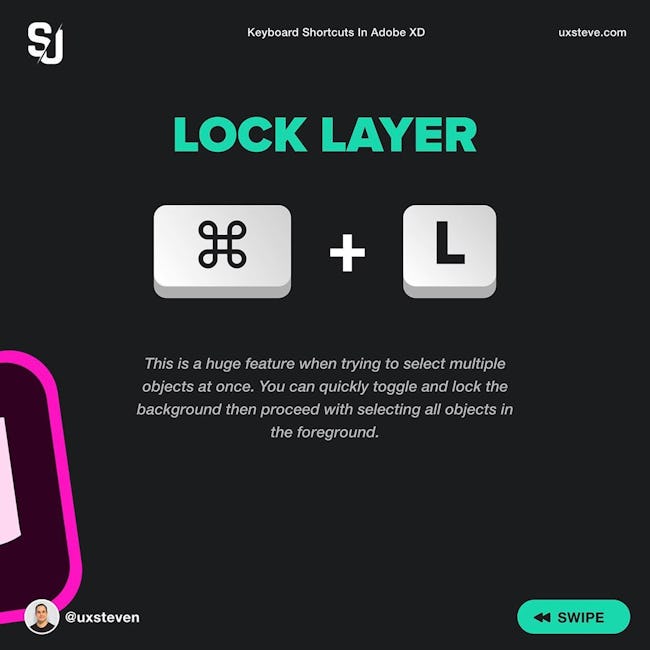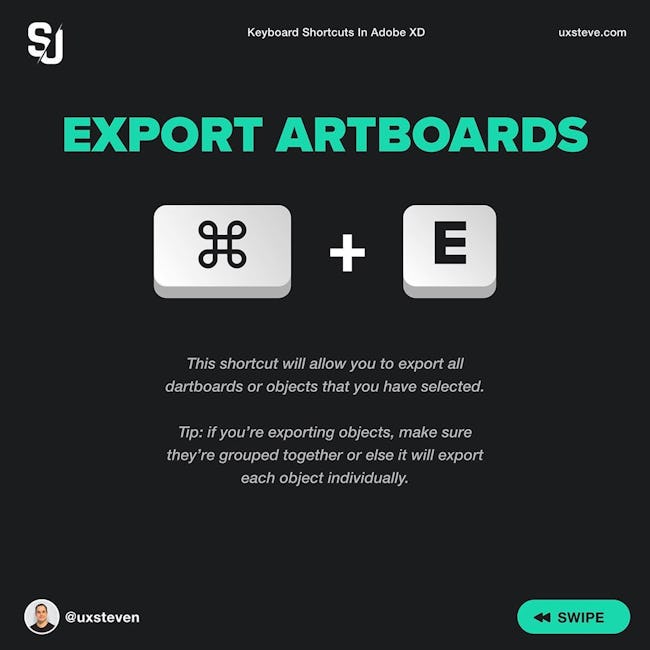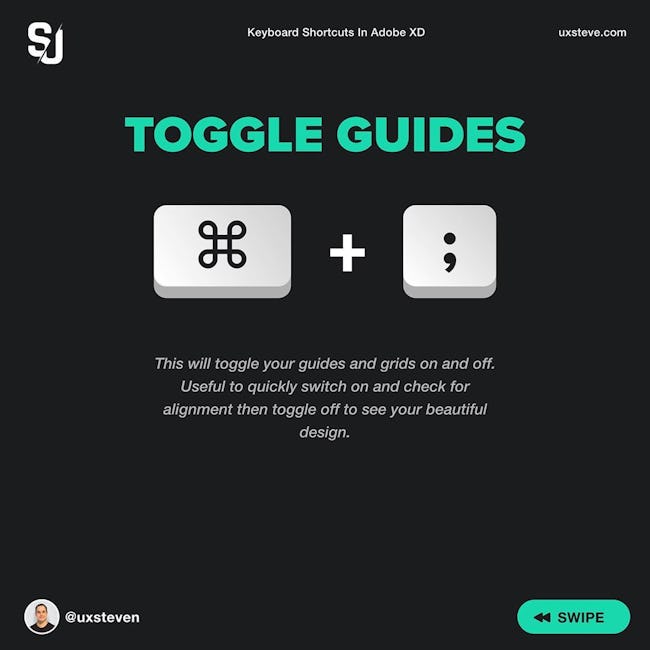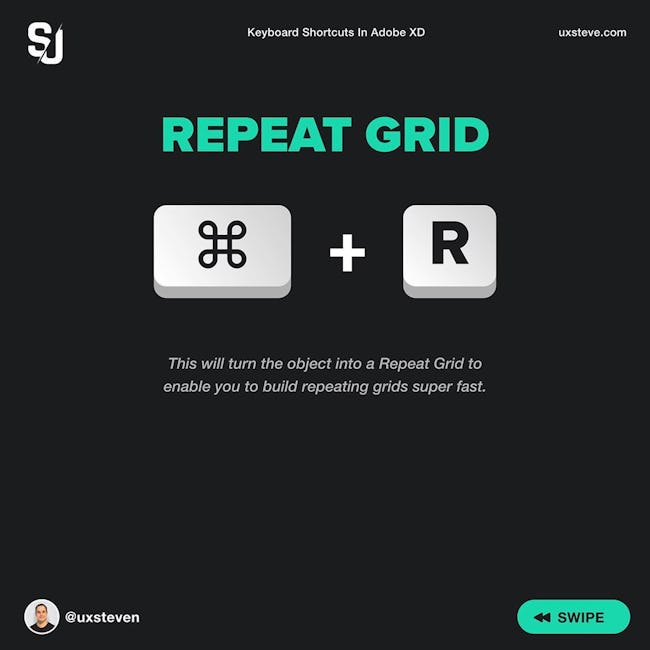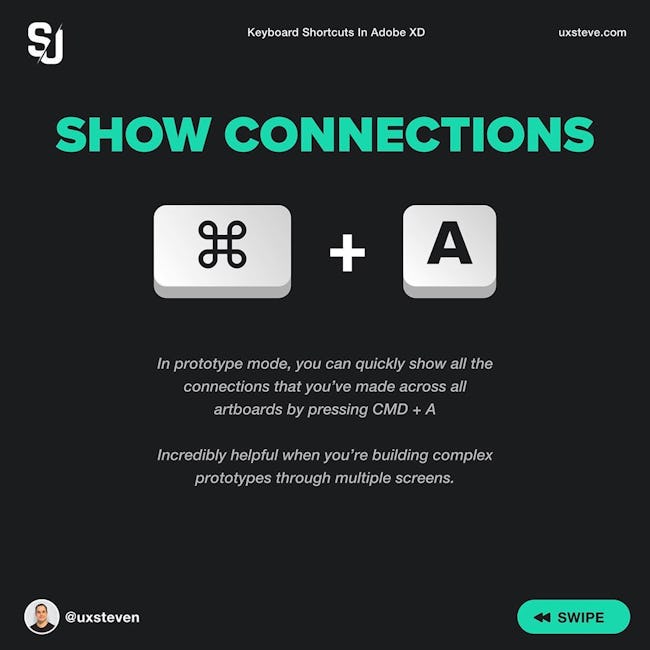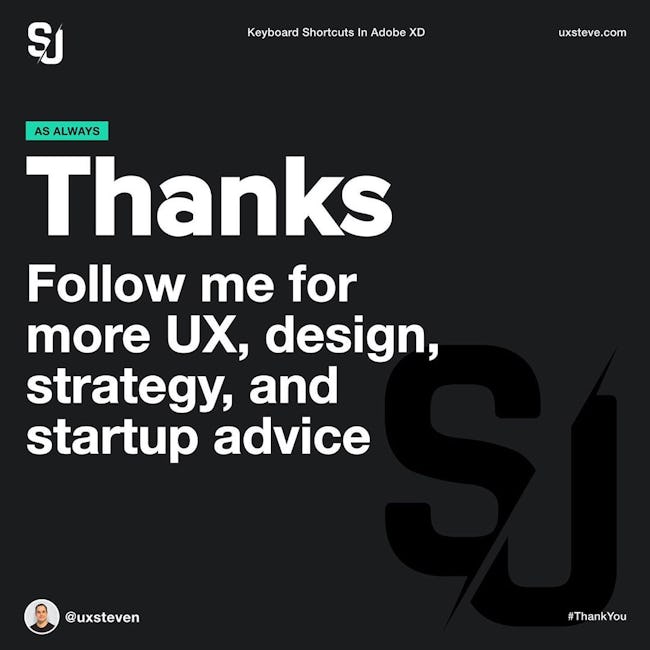 Keyboard Shorcuts In Adobe XD
This is a huge feature when trying to select multiple objects at once. You can quickly toggle and lock the background then proceed with selecting all objects in the foreground.
EXPORT ARTBOARDS
This shortcut will allow you to export all dartboards or objects that you have selected.
Tip: if you're exporting objects, make sure they're grouped together or else it will export each object individually.
TOGGLE GUIDES
This will toggle your guides and grids on and off. Useful to quickly switch on and check for alignment then toggle off to see your beautiful design.
REPEAT GRID
This will turn the object into a Repeat Grid to enable you to build repeating grids super fast.
SHOW CONNECTIONS
In prototype mode, you can quickly show all the connections that you've made across all artboards by pressing CMD + A
Incredibly helpful when you're building complex prototypes through multiple screens.
WHAT SHORTCUT CAN YOU NOT LIVE WITHOUT?
Leave a comment below with your favorite shortcut.
Thanks Follow me for more UX, design, strategy, and startup advice
More booklets by Steve Mellor
More Marketing booklets
Your recently viewed booklets
See all booklets