Booklet
Kalypso Dear Followers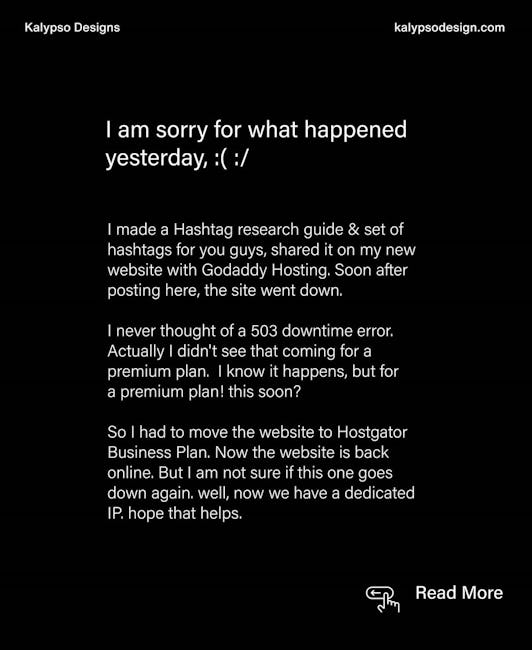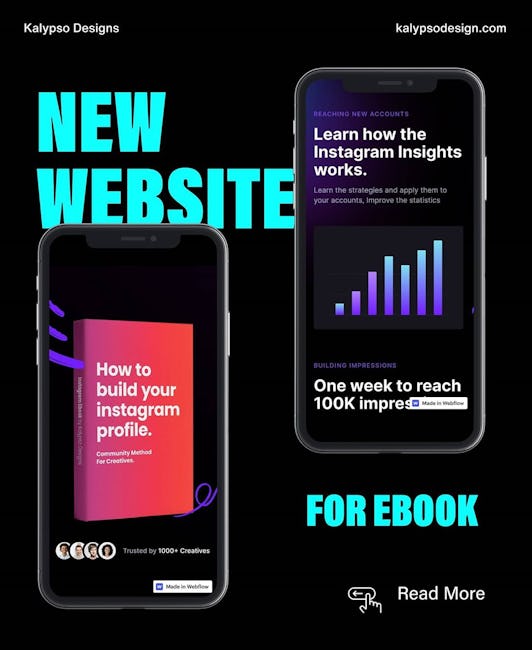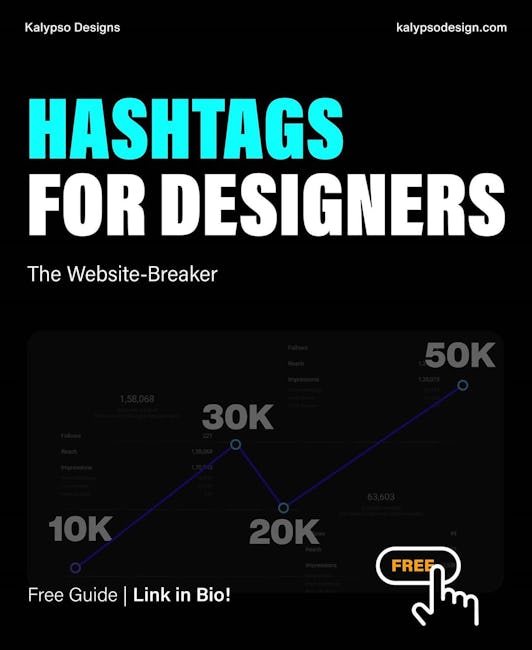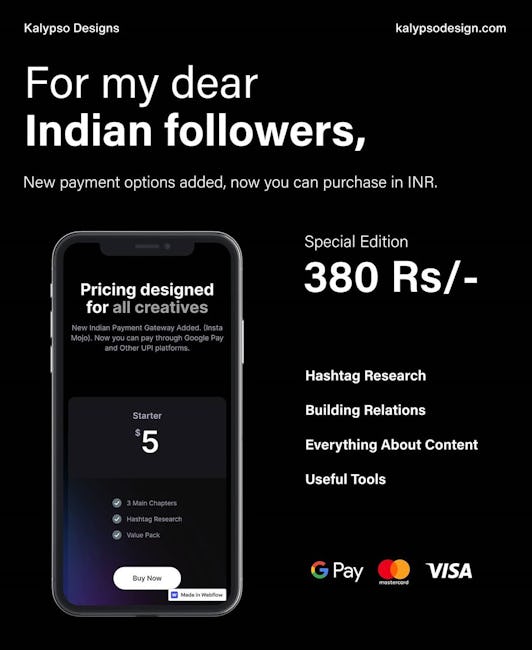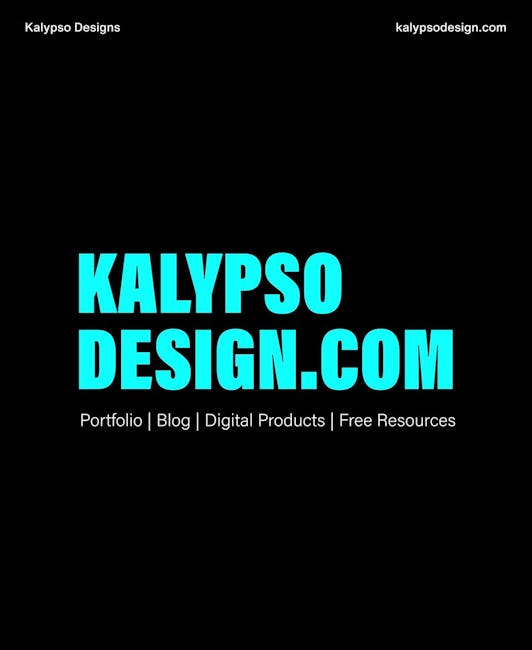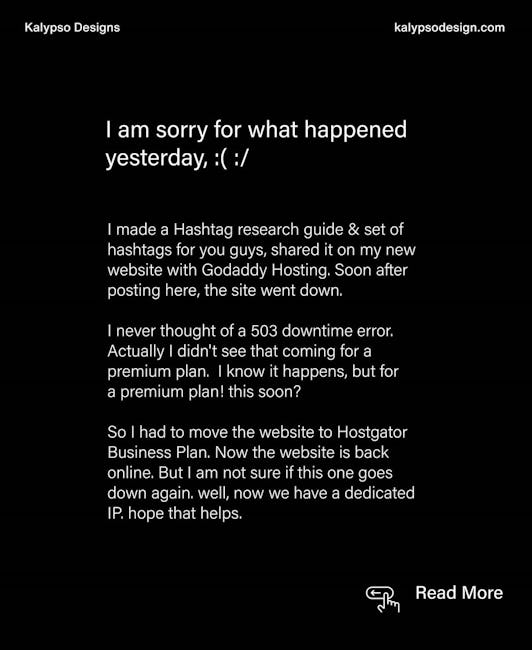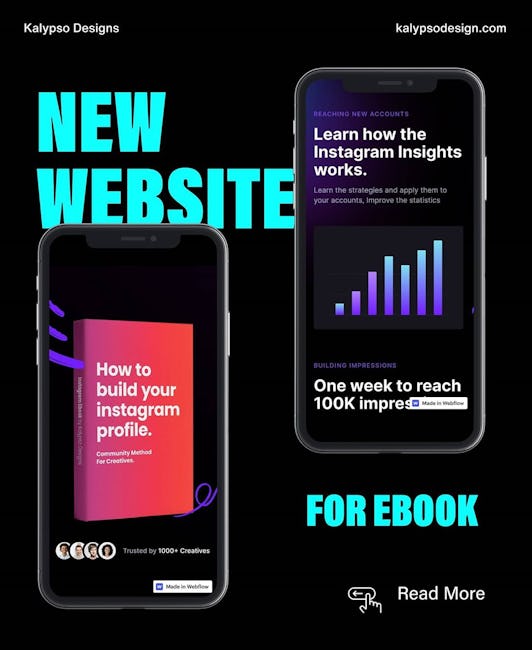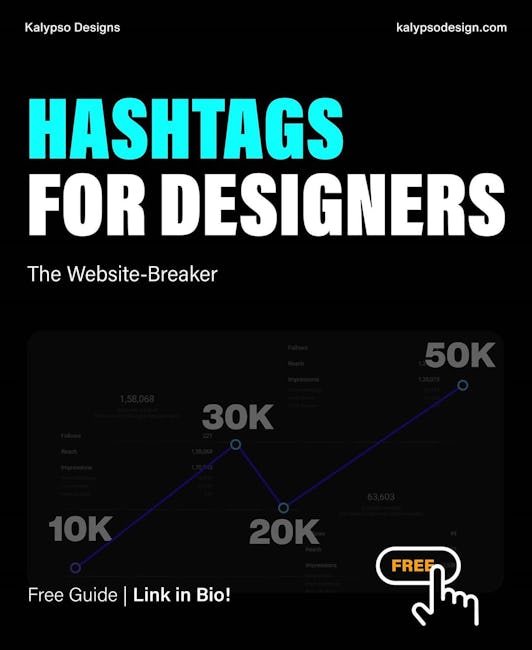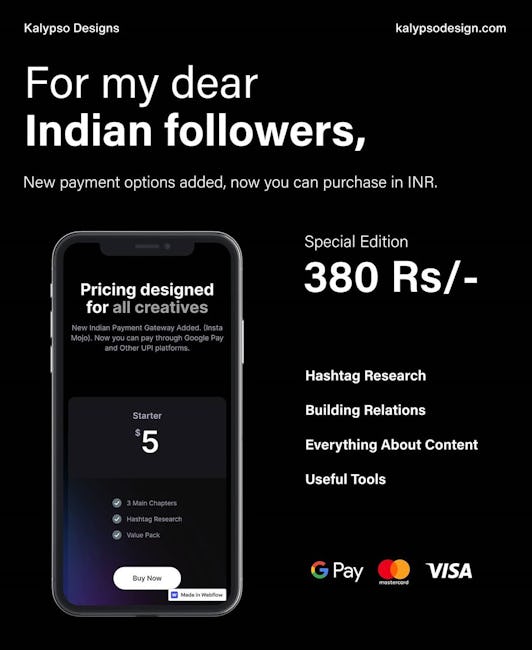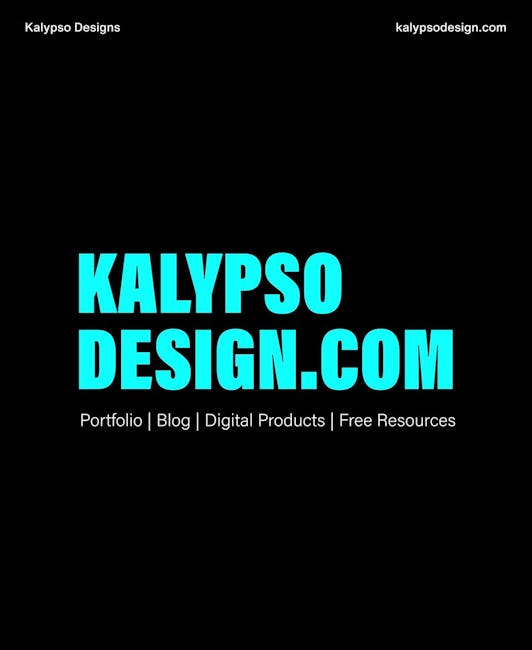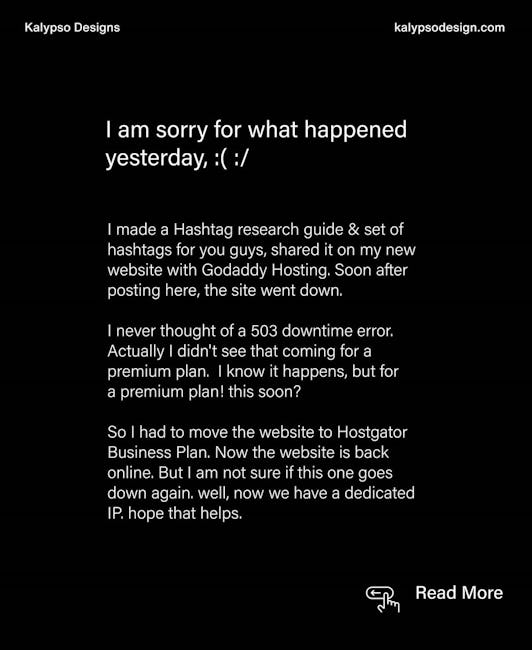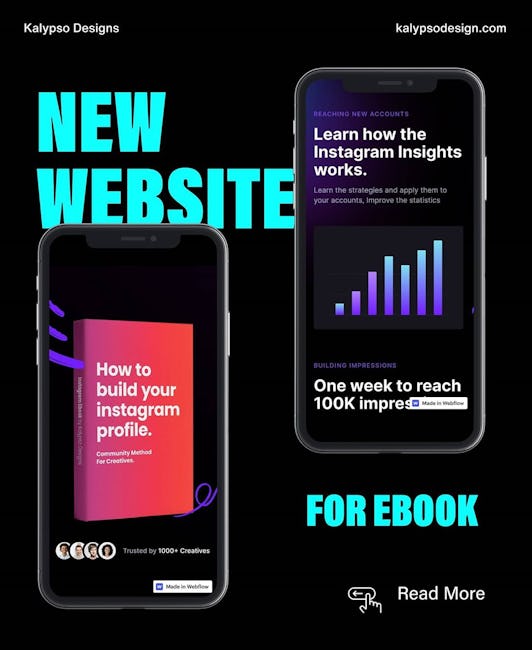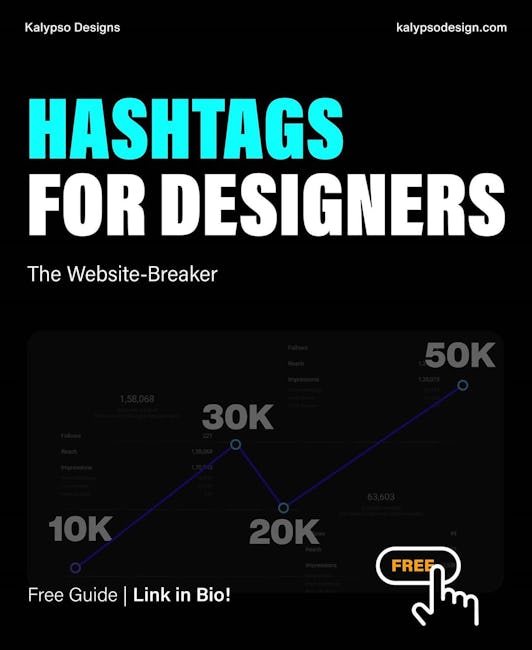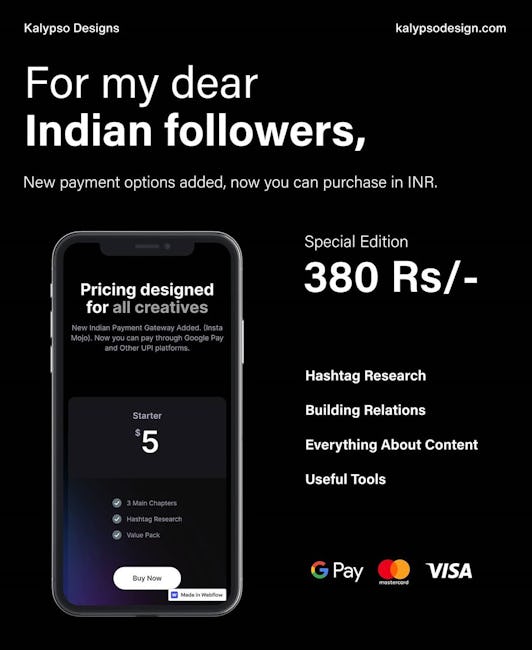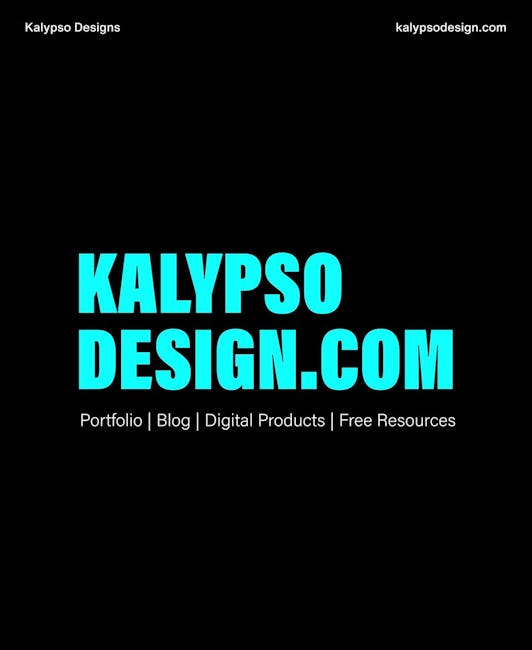 Kalypso
Dear Followers,
I am sorry for what happened yesterday, :( :/
I made a Hashtag research guide & set of hashtags for you guys, shared it on my new website with Godaddy Hosting, Soon after posting here, the site went down.
I never thought of a 503 downtime error. Actually I didn't see that coming for a premium plan. I know it happens, but for a premium plan! this soon?
So I had to move the website to Hostgator Business Plan. Now the website is back online, But I am not sure if this one goes down again. well, now we have a dedicated IR hope that helps,
NEW WEBSITE
How to build your instagram profile.
Community Method For Creatives.
Learn how the Instagram Insights works.
Learn the strategies and apply them to your accounts, Improve the statistics
BUILDING IMPRESSIONS
One week to reach 100K impre w
FOR EBOOK
Read More
HASHTAGS FOR DESIGNERS
The Website-Breaker
For my dear Indian followers,
New payment options added, now you can purchase in INR.
Pricing designed for all creatives
New Indian Payment Gateway Added. (Insta Mojo). Now you can pay through Google Pay and Other UPI platforms. Starter
Special Edition
380 Rs/-
Hashtag Research
Building Relations
Everything About Content
Useful Tools
KALYPSO DESIGN.COM
Portfolio | Blog | Digital Products | Free Resources
Startcreating
More booklets by kalypso
More Design booklets
Your recently viewed booklets
See all booklets