Booklet
Is UX For You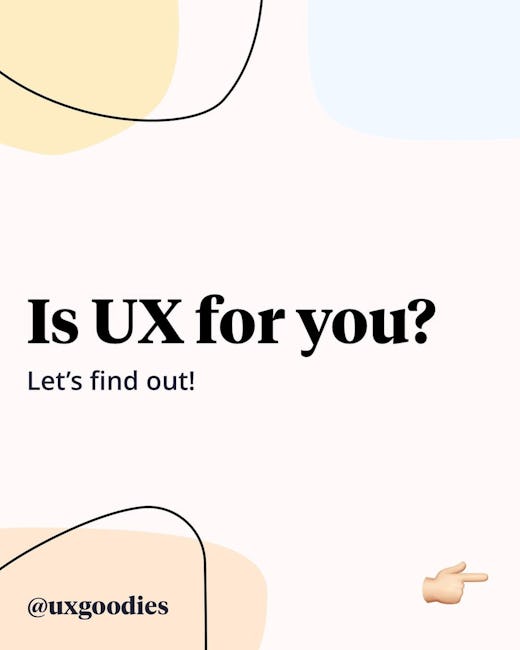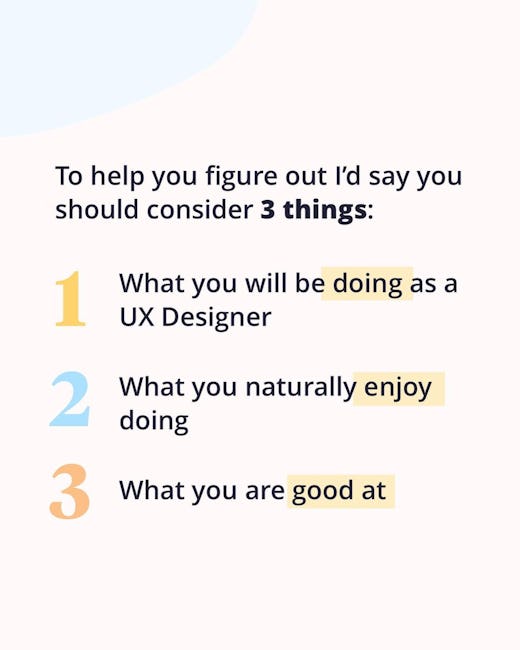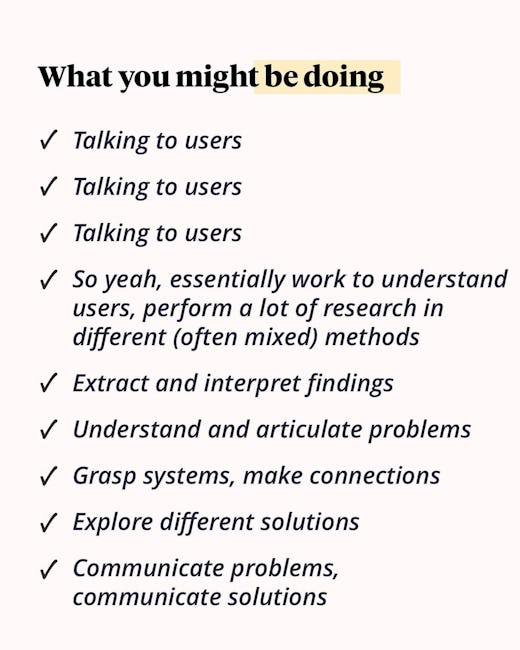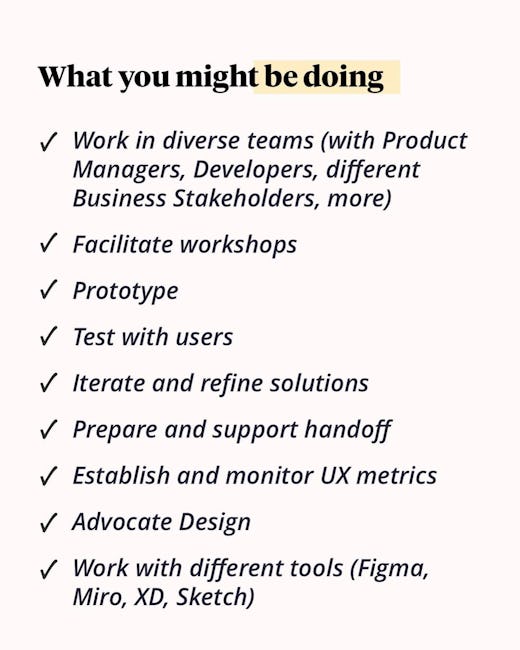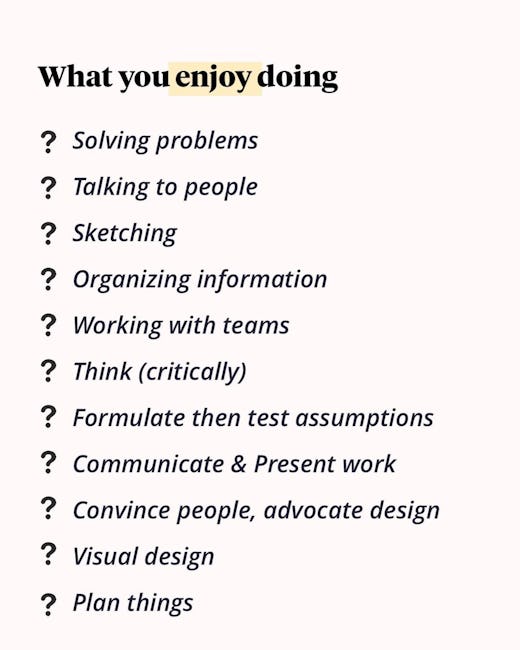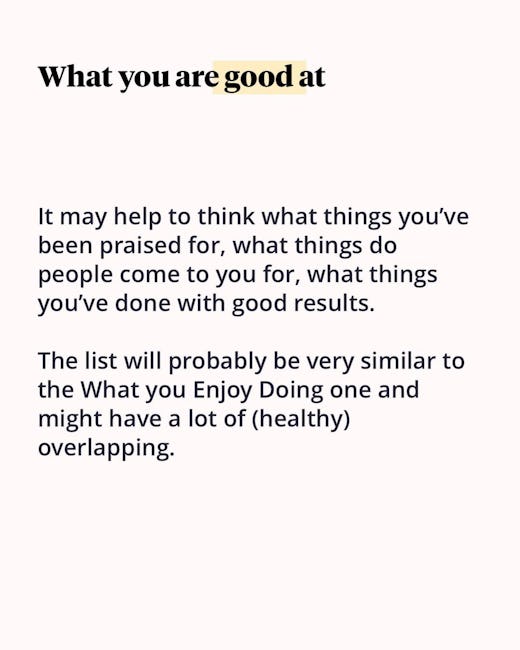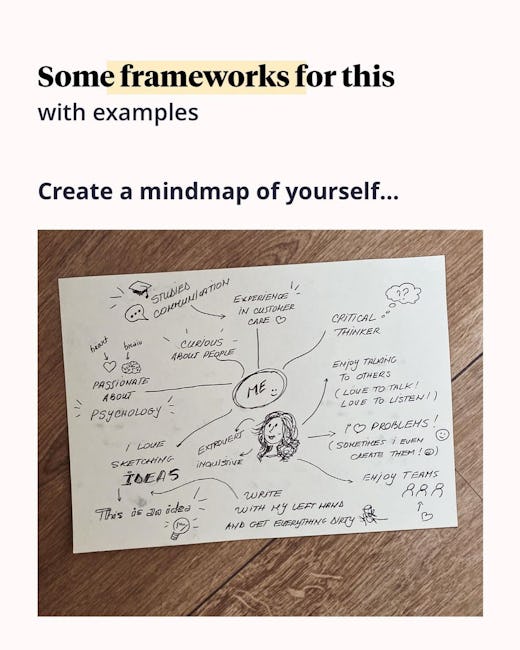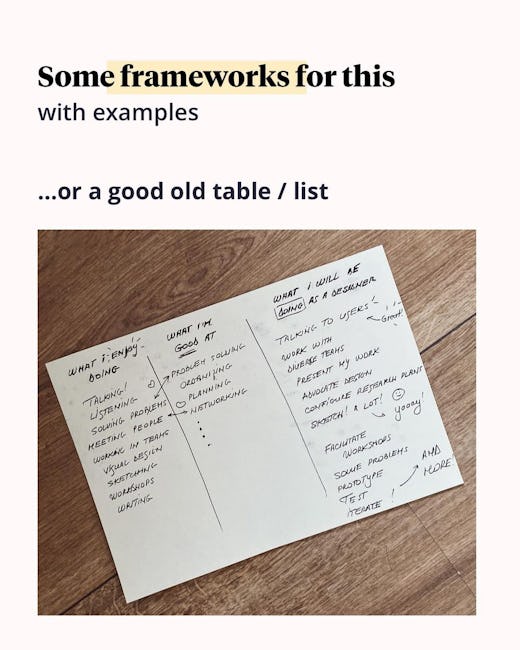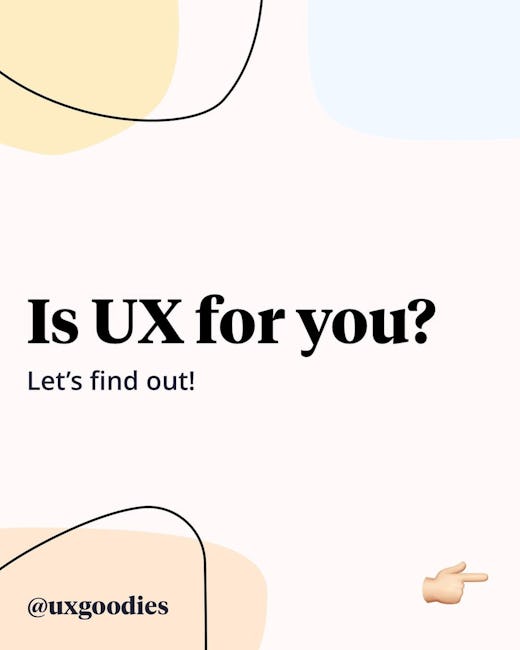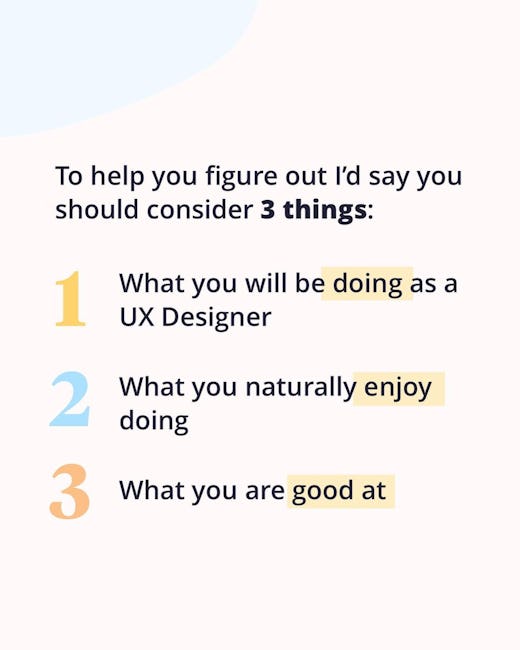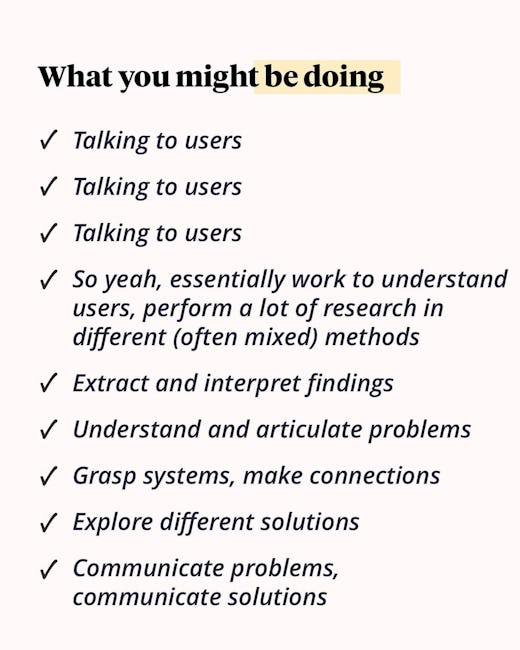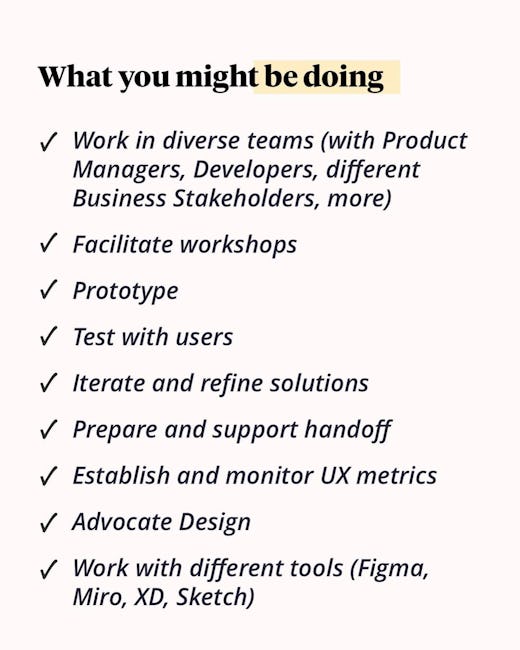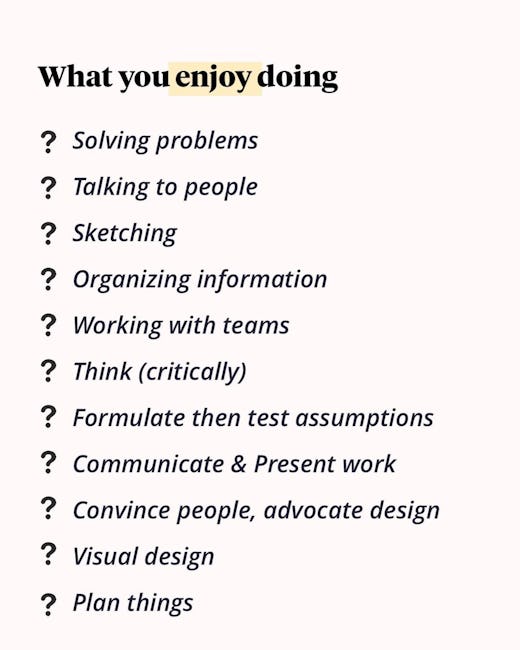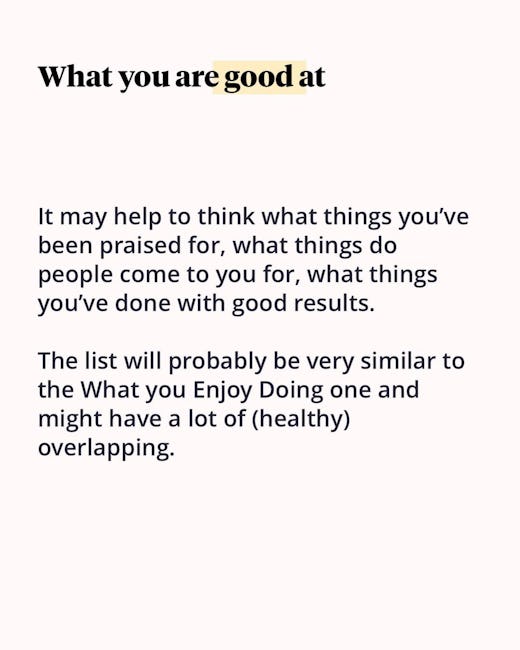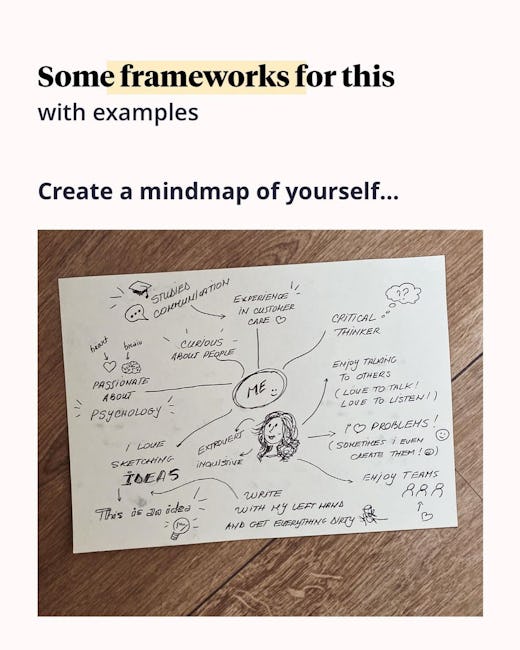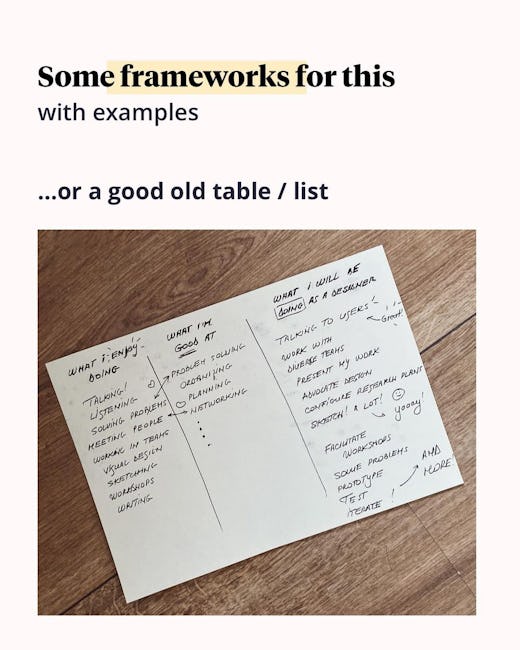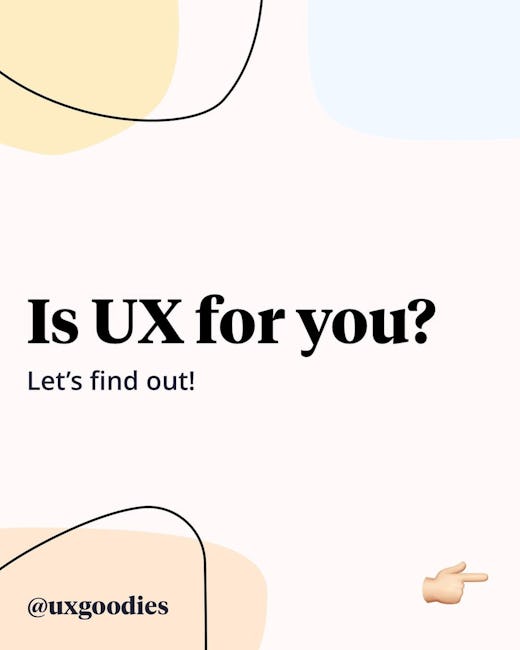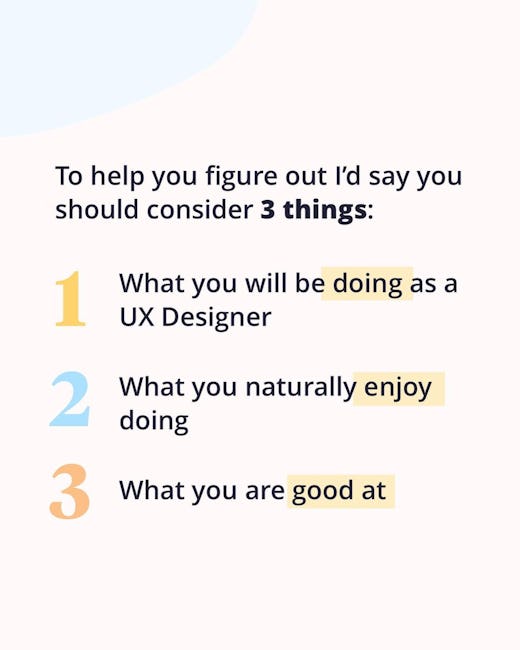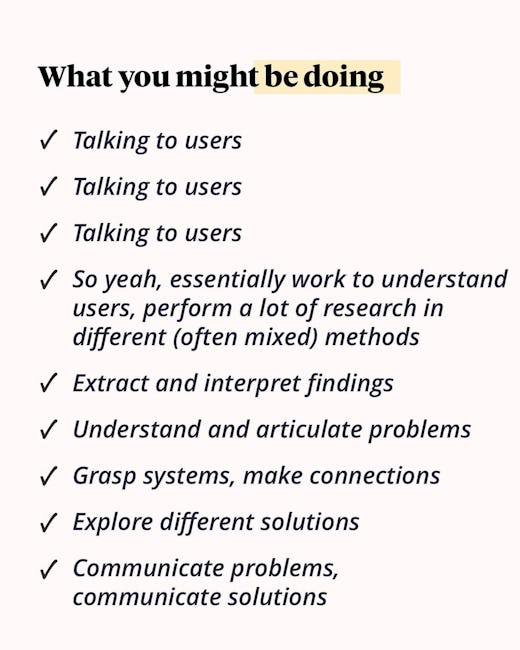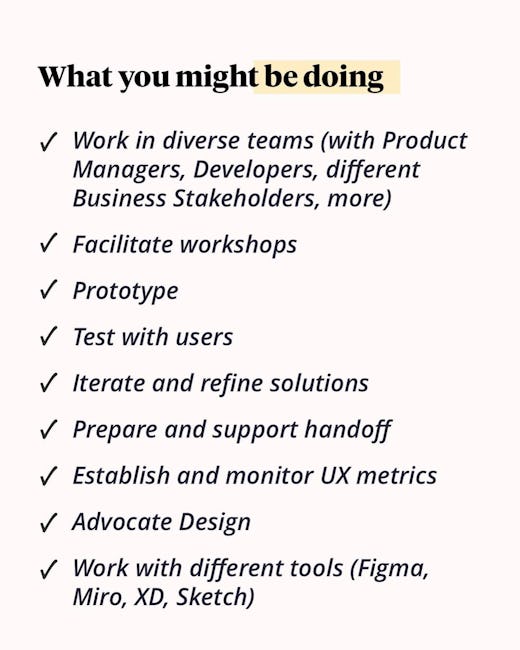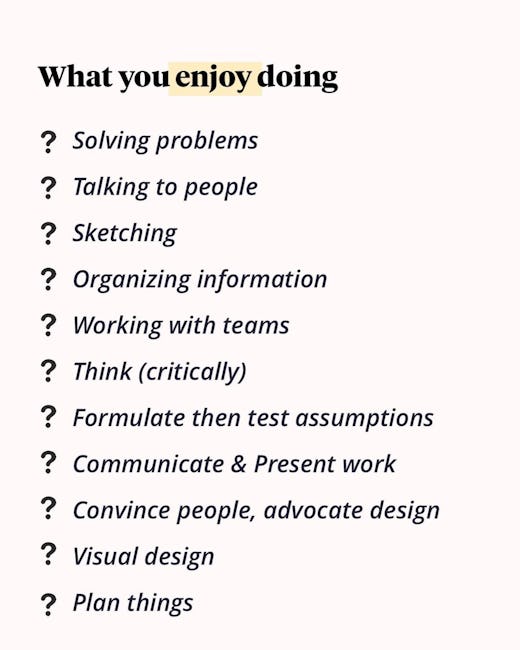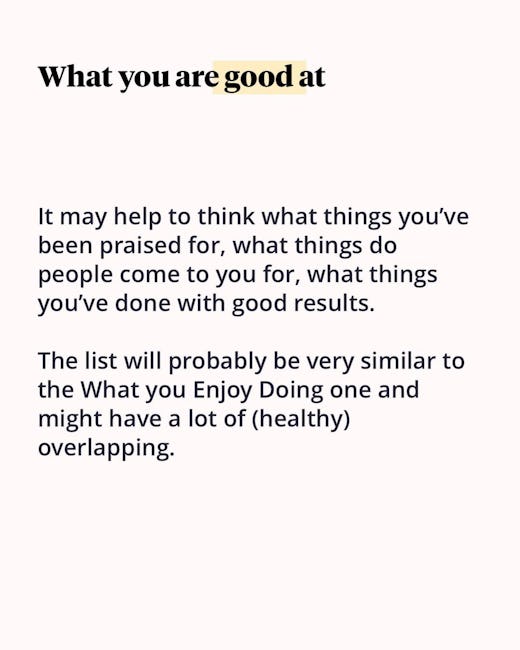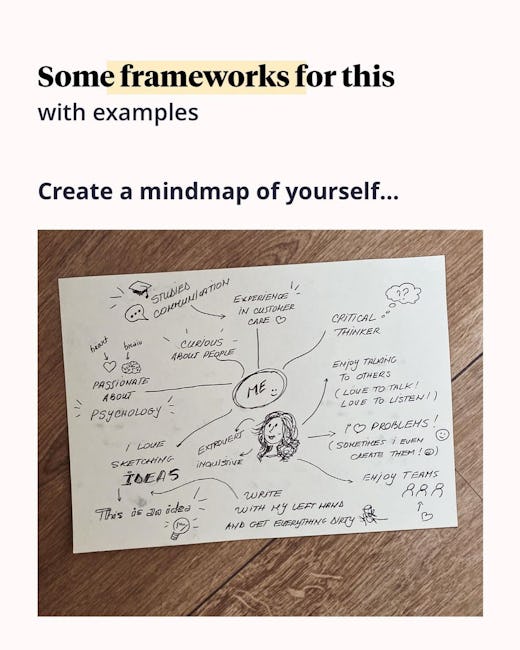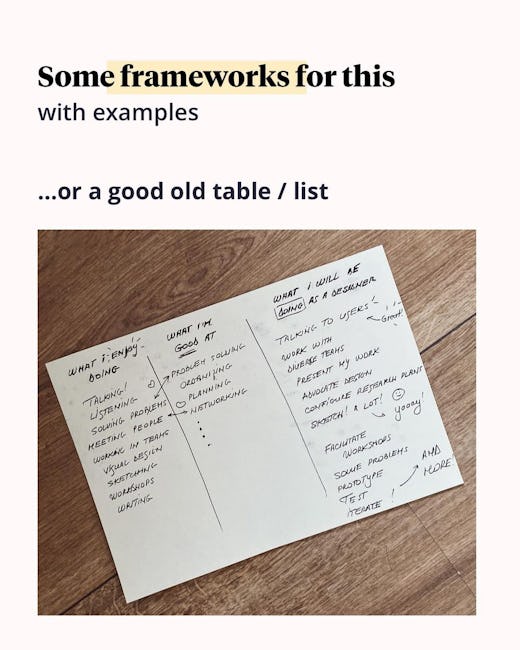 Is UX For You?
To help you figure out I'd say you should consider 3 things:
1. What you will be doing as a UX Designer
2. What you naturally enjoy doing
3. What you are good at
What you might be doing
Talking to users
Talking to users
Talking to users
So yeah, essentially work to understand
users, perform a lot of research in
different (often mixed) methods
Extract and interpret findings
Understand and articulate problems
Grasp systems, make connections
Explore different solutions
Communicate problems,
communicate solutions
What you enjoy doing
Solving problems
Talking to people
Sketching
Organizing information
Working with teams
Think (critically)
Formulate then test assumptions
Communicate & Present work
? Convince people, advocate design
Visual design
Plan things
What you enjoy doing
Or absolutely anything else that has nothing ro do with design. List EVERYTHING.
What you are good at
It may help to think what things you've
been praised for, what things do
people come to you for, what things
you've done with good results.
The list will probably be very similar to
the What you Enjoy Doing one and
might have a lot of (healthy)
overlapping.
Some Frameworks for this
with examples
Create a mindmap of yourself...
Some Frameworks for this
with examples
...or a good old table/list
More booklets by Ioana Adriana Teleanu
More Design booklets
Your recently viewed booklets
See all booklets