Booklet
Is this a good design or a bad design by Facebook?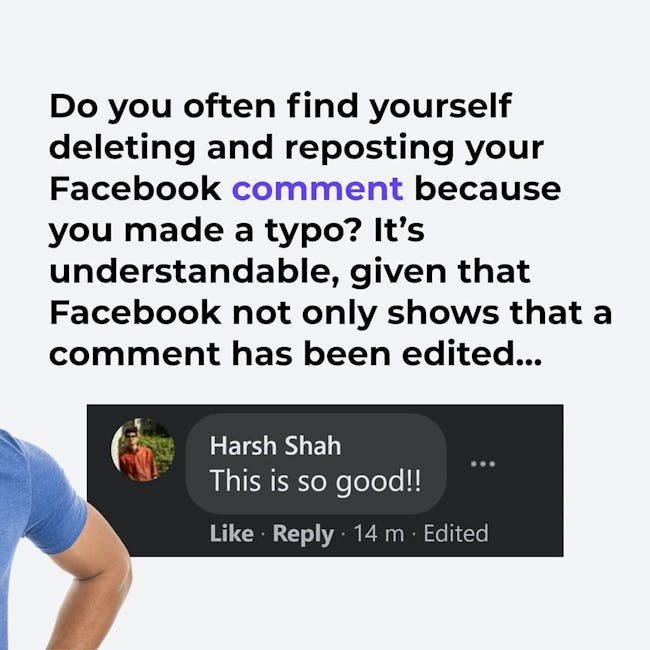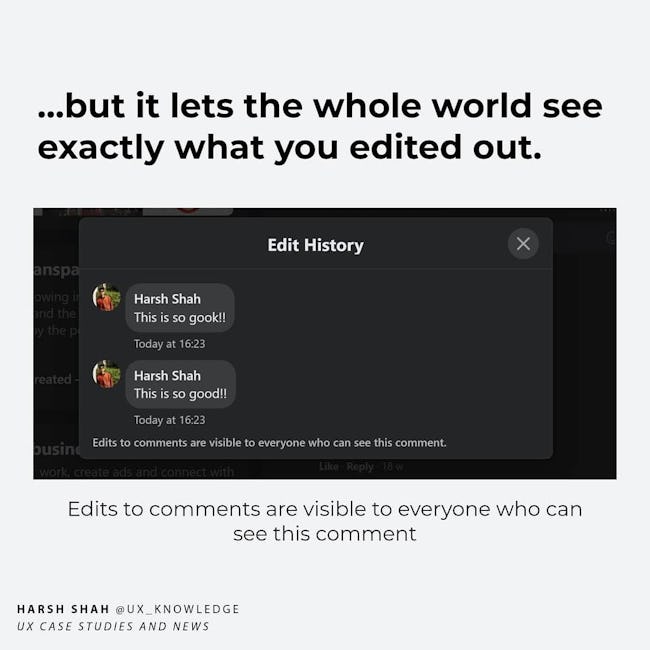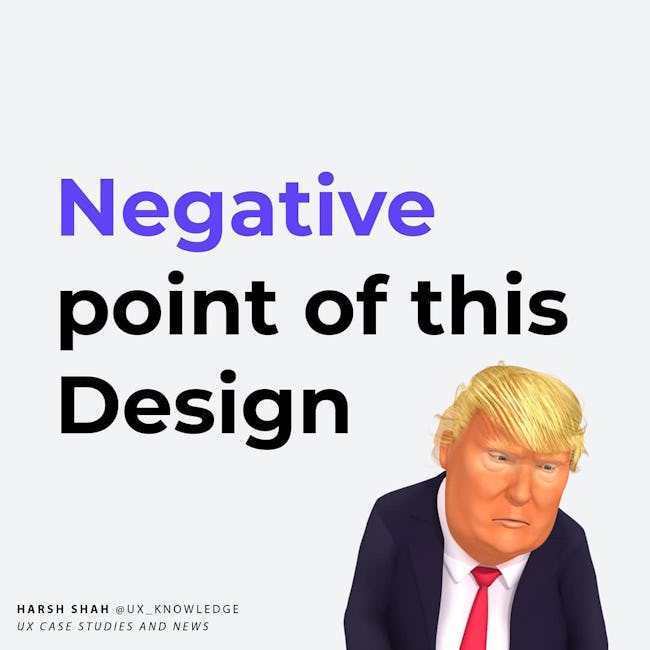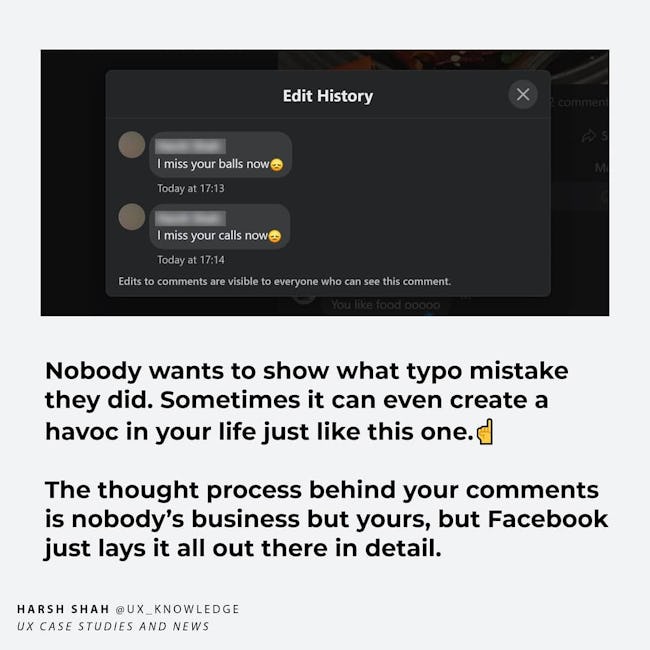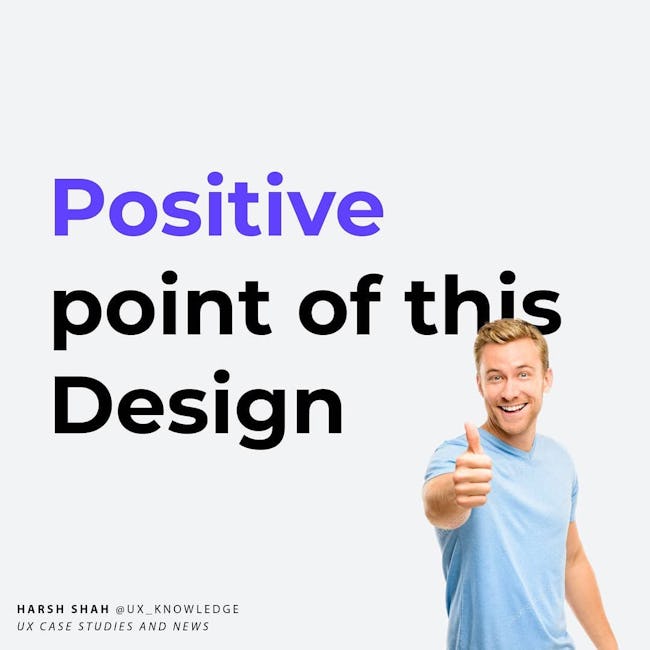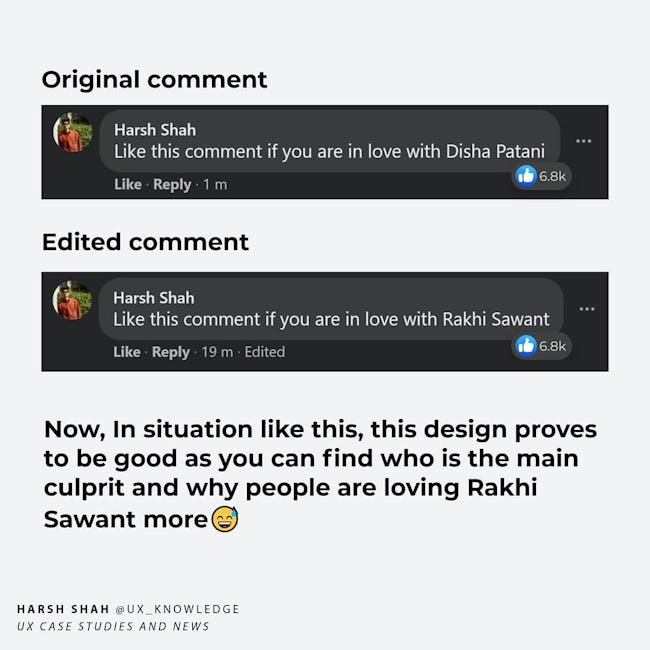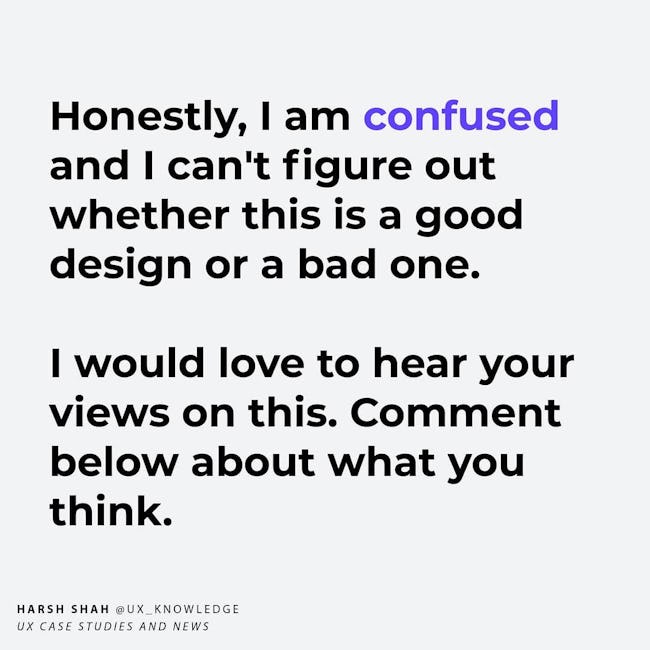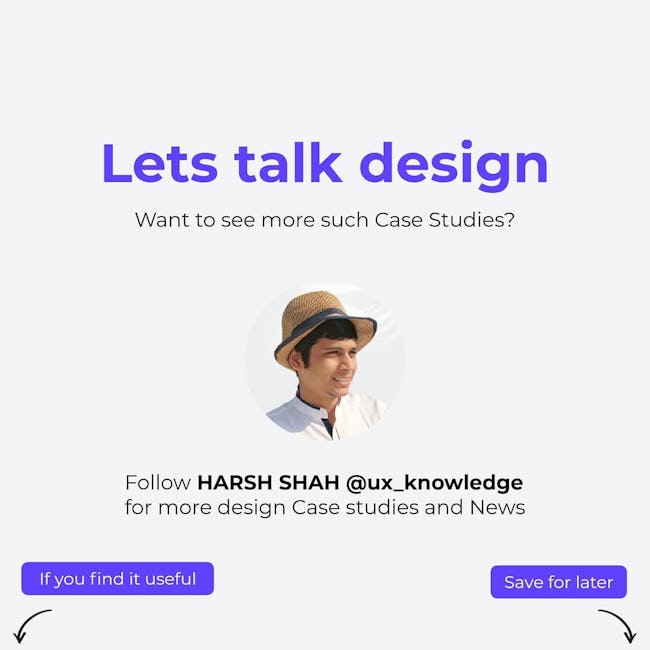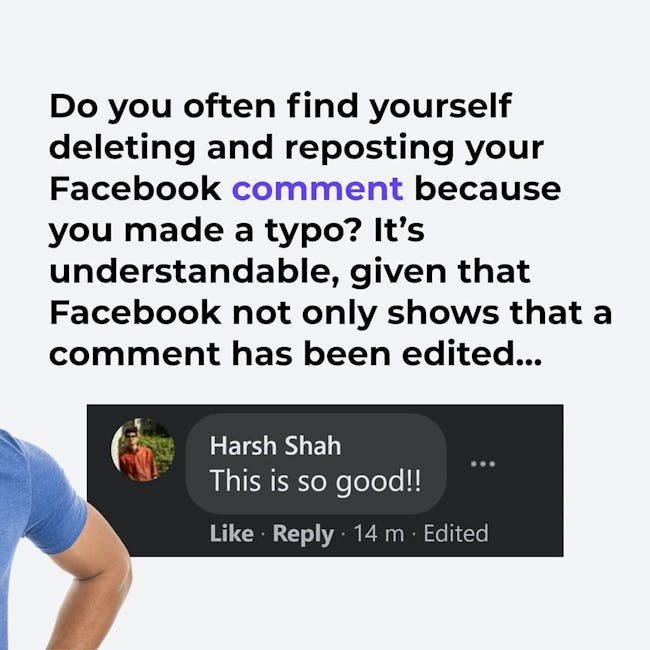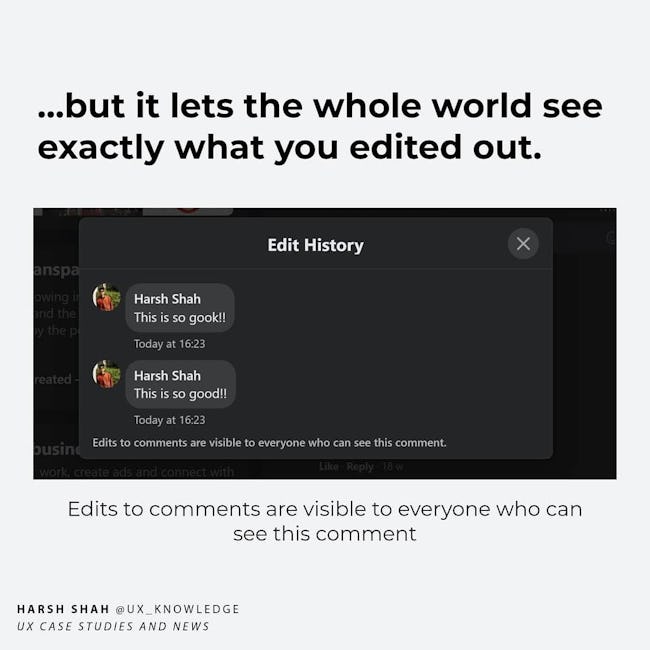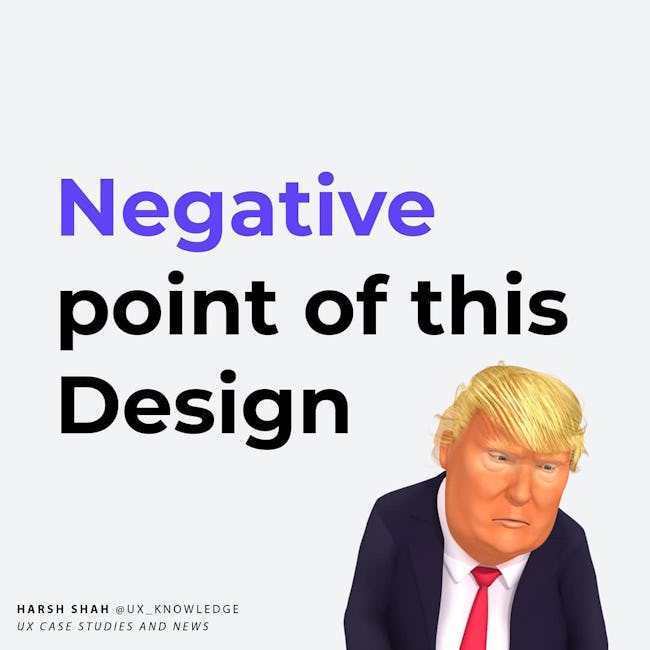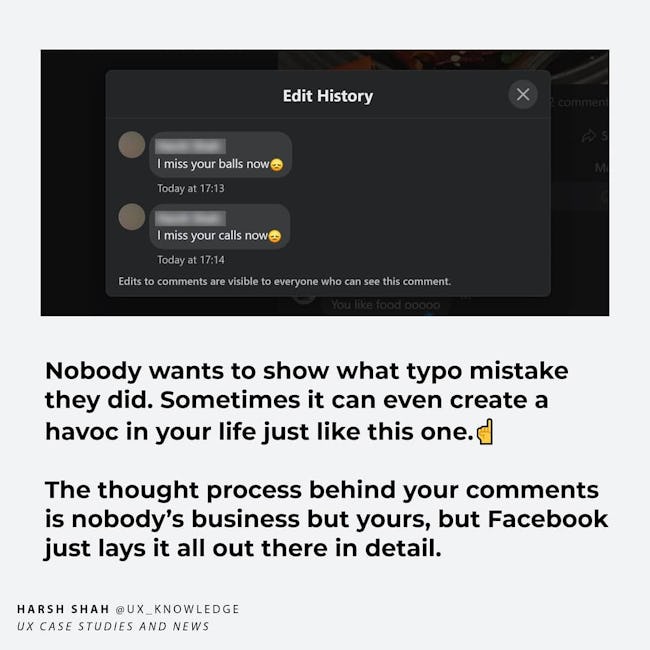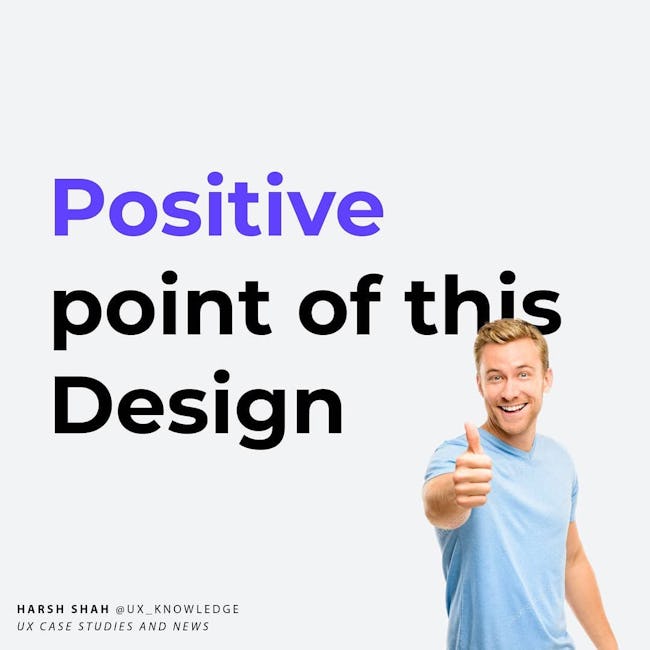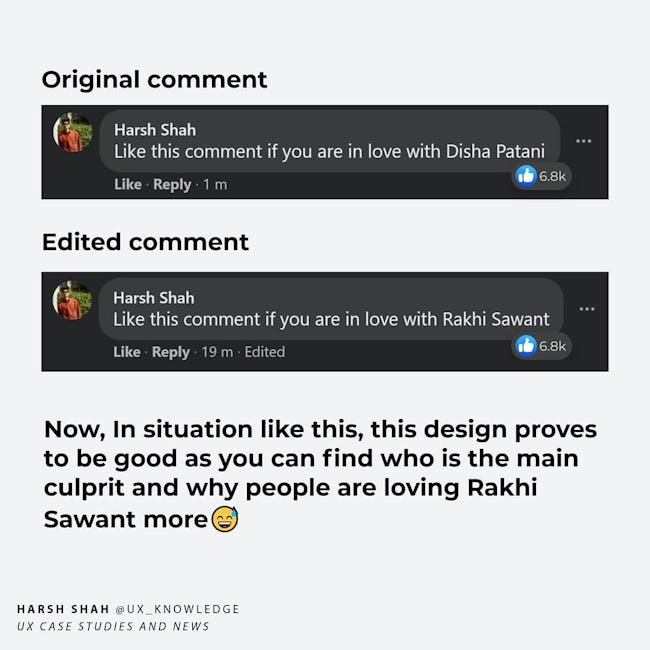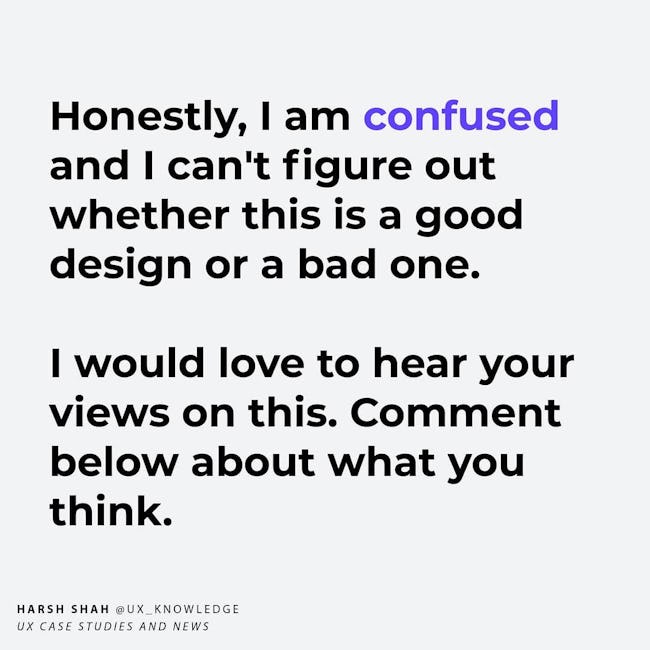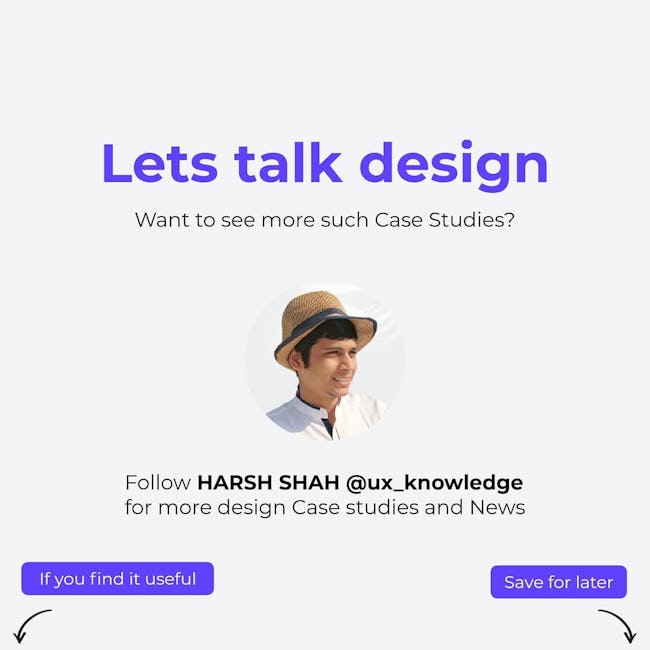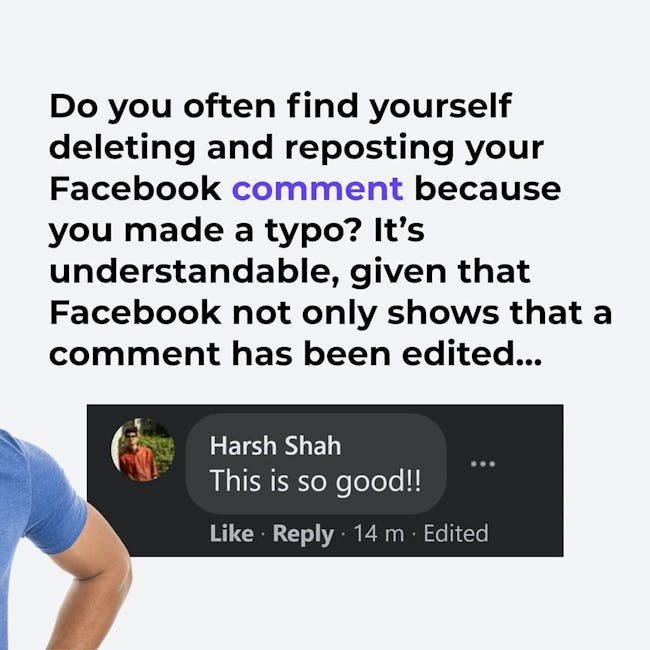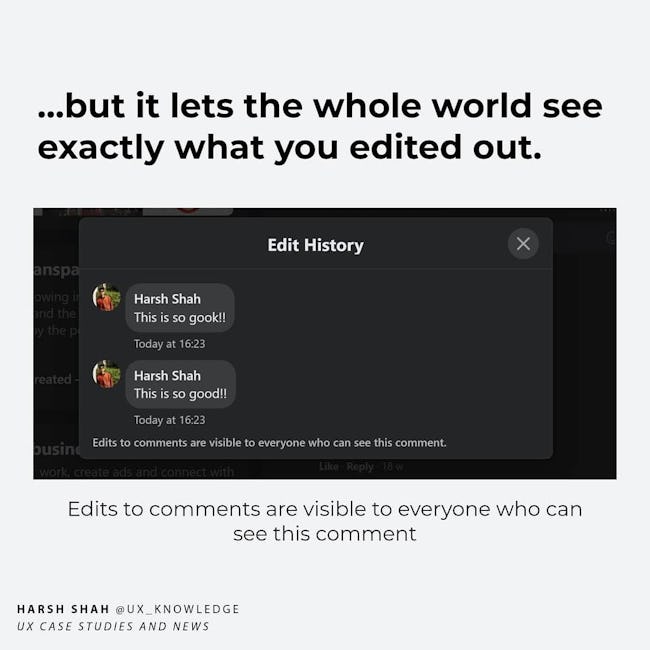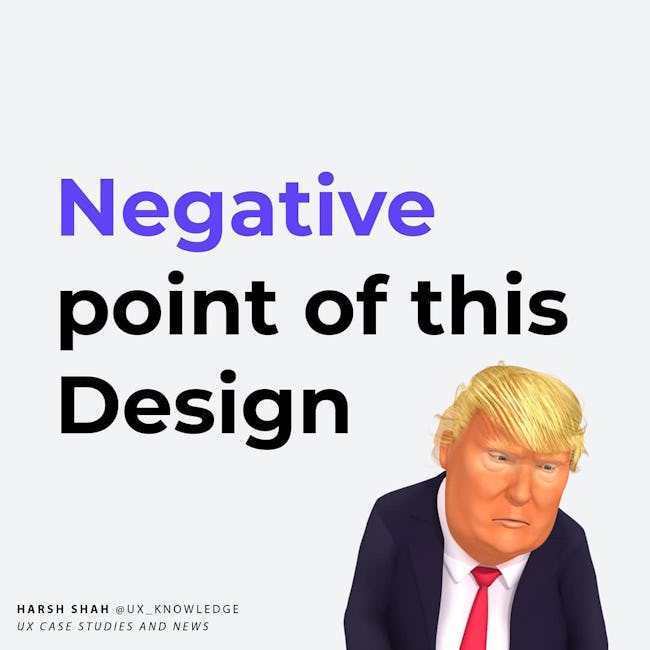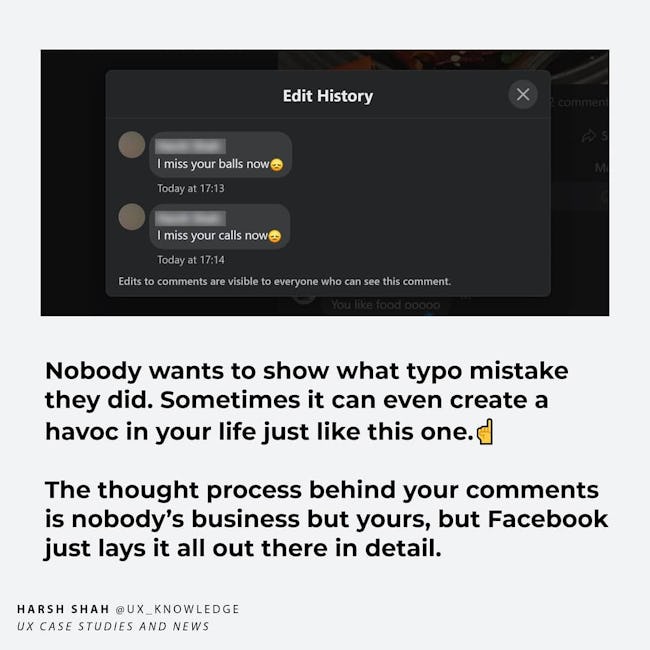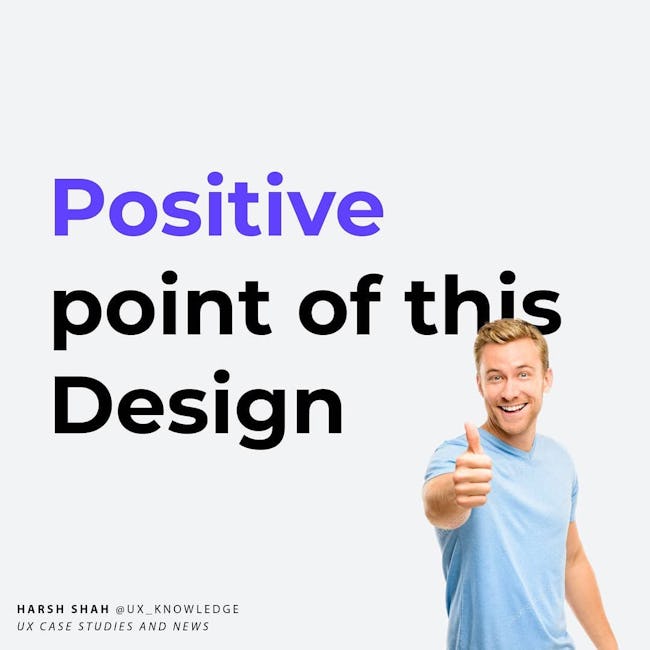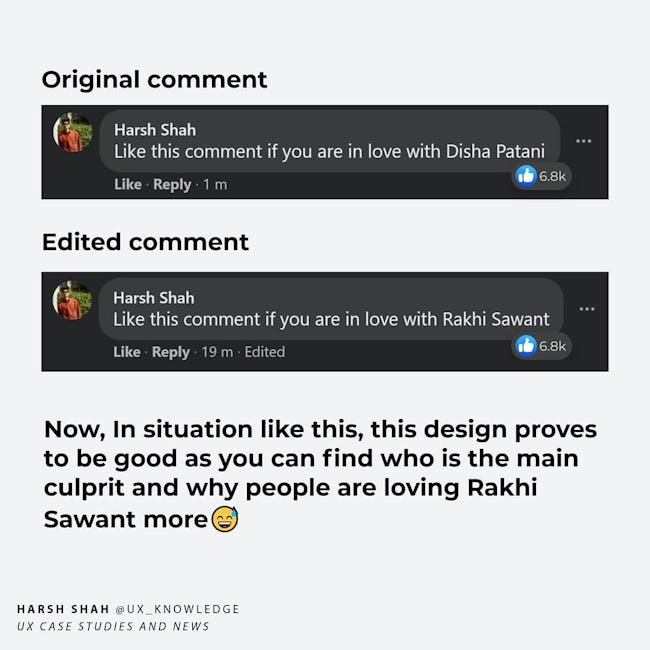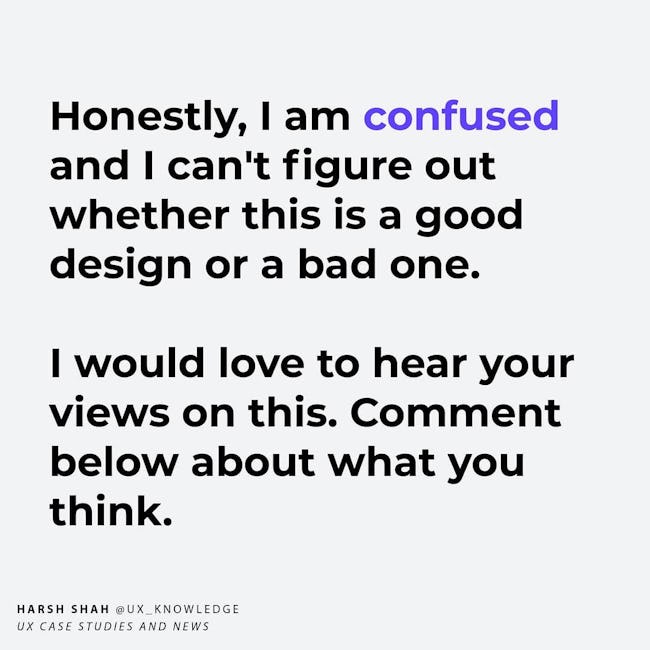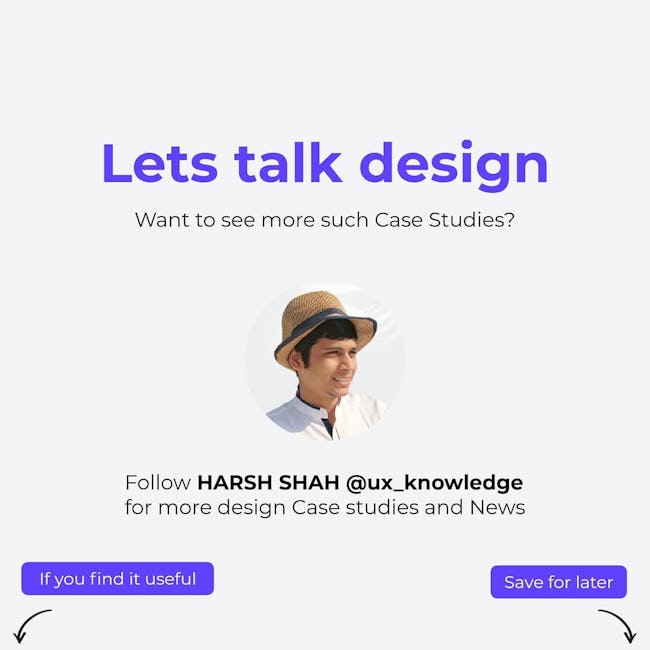 Is this a good design or a bad design by Facebook?
Do you often find yourself deleting and reposting your Facebook comment because you made a typo? It's understandable, given that Facebook not only shows that a comment has been edited...
...but it lets the whole world see exactly what you edited out.
Edits to comments are visible to everyone who can see this comment
Negative point of this Design
Nobody wants to show what typo mistake they did. Sometimes it can even create a havoc in your life just like this one.
The thought process behind your comments is nobody's business but yours, but Facebook just lays it all out there in detail.
Positive point of this Design
Original comment
Now, In situation like this, this design proves to be good as you can find who is the main culprit and why people are loving Pakhi Sawant more
Honestly, I am confused and I can't figure out whether this is a good design or a bad one.
I would love to hear your views on this. Comment below about what you think.
Lets talk design
Want to see more such Case Studies?
Follow HARSH SHAH @ux_knowledge
for more design Case studies and News
More booklets by Harsh Shah
More Design booklets
Your recently viewed booklets
See all booklets