Booklet
Intro to Data for Ux Designers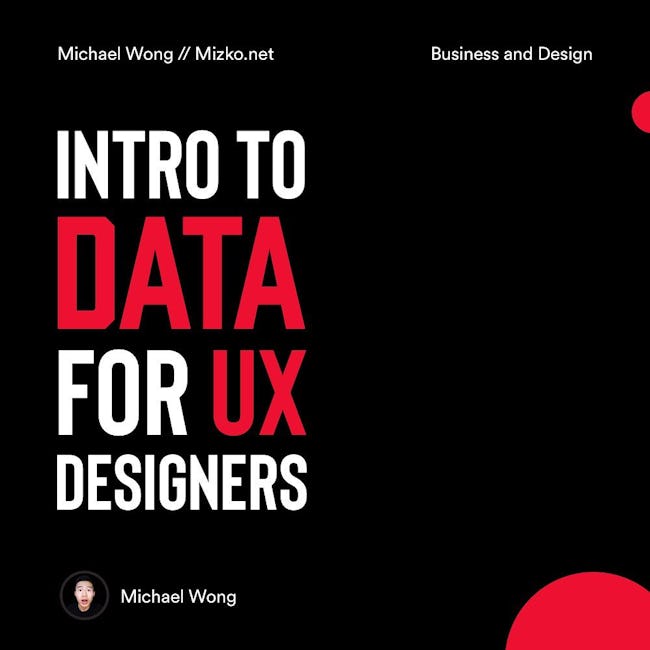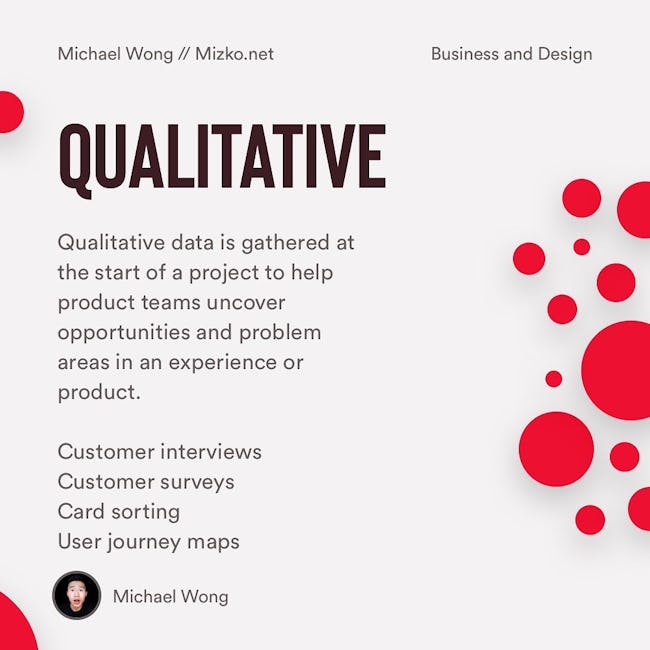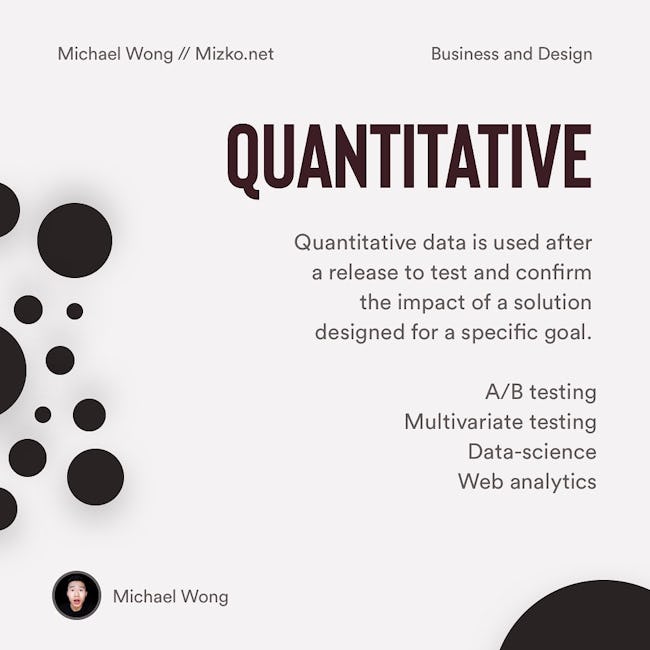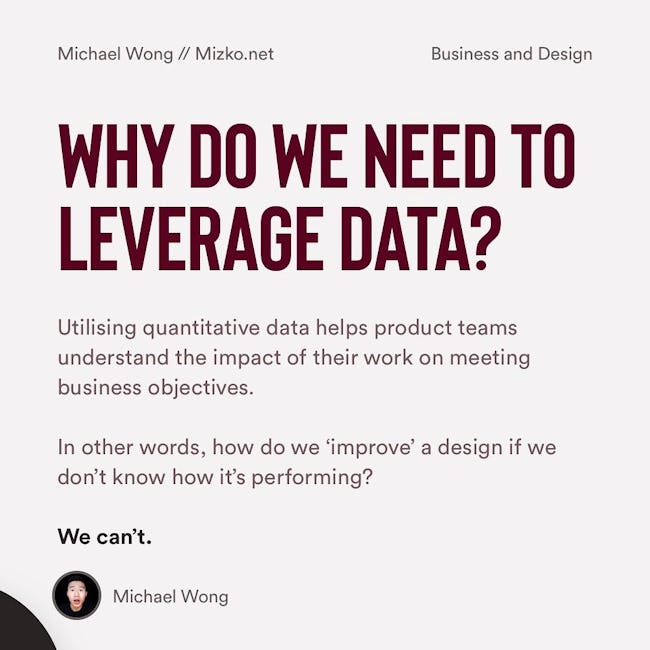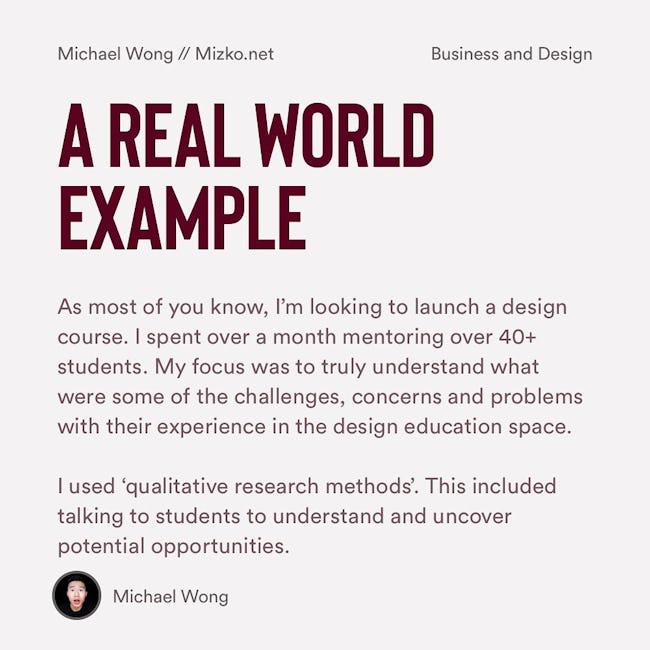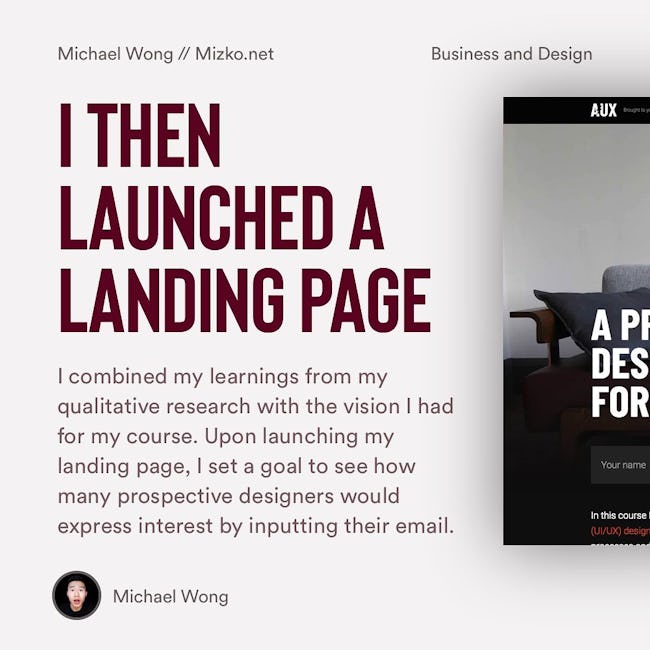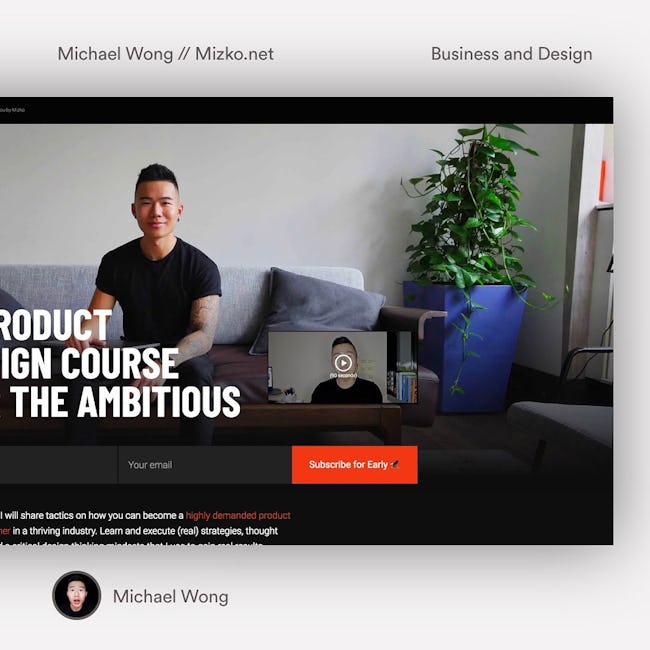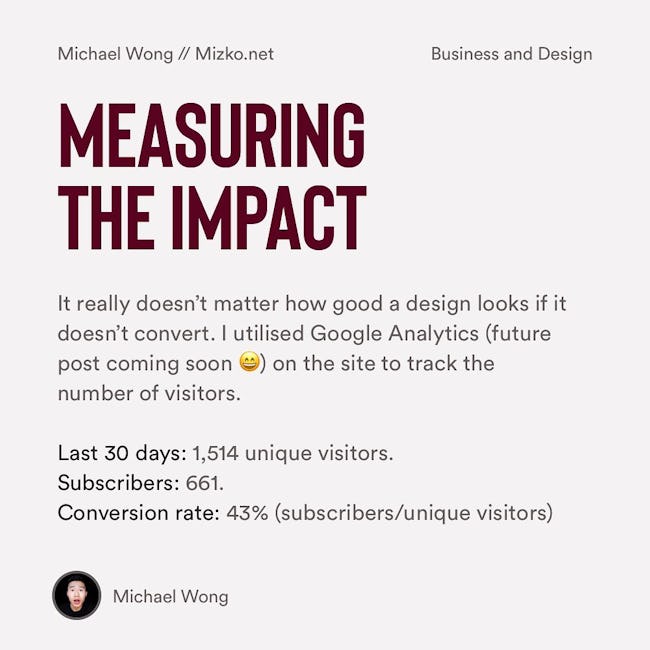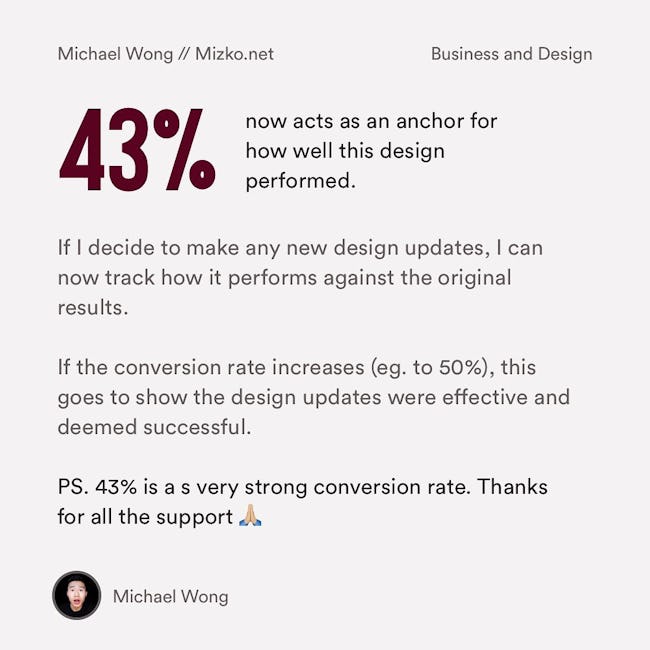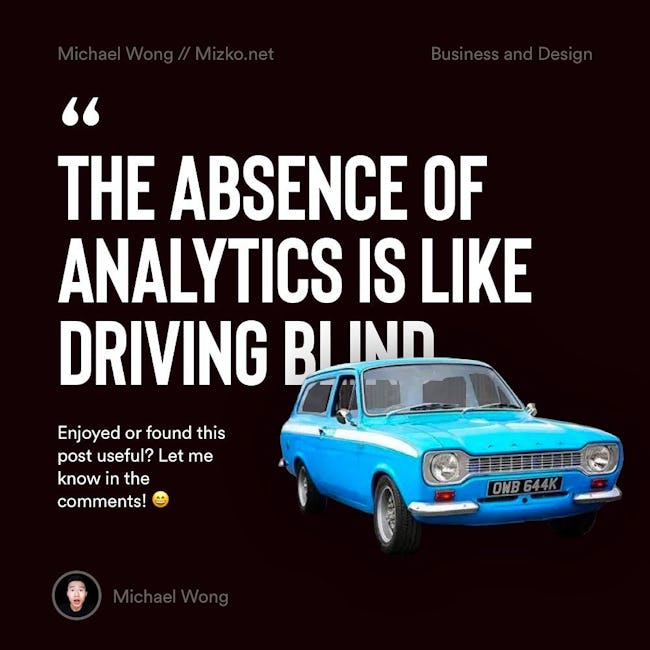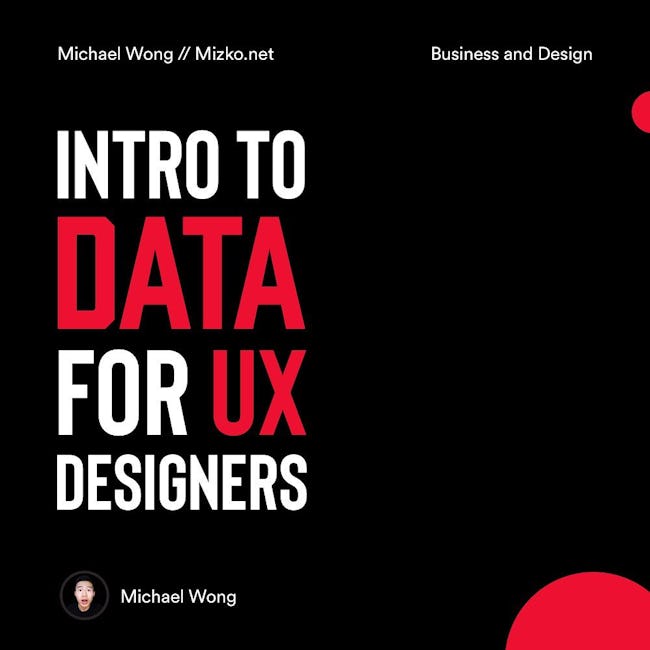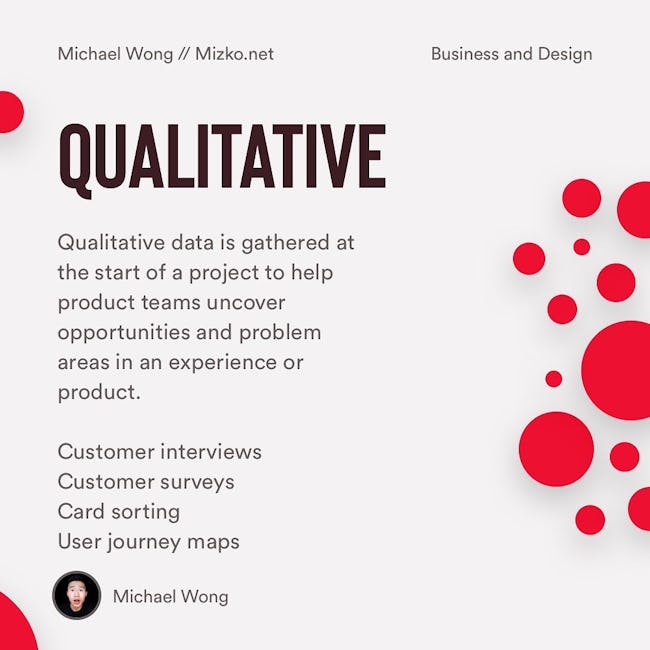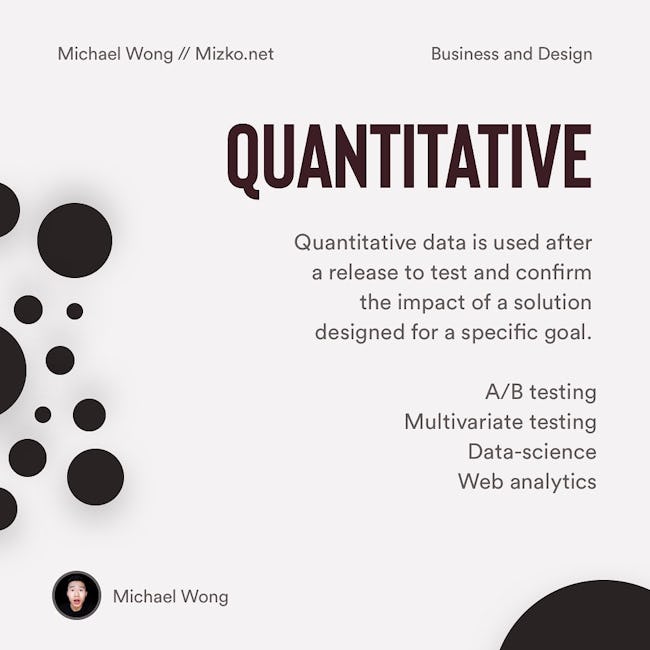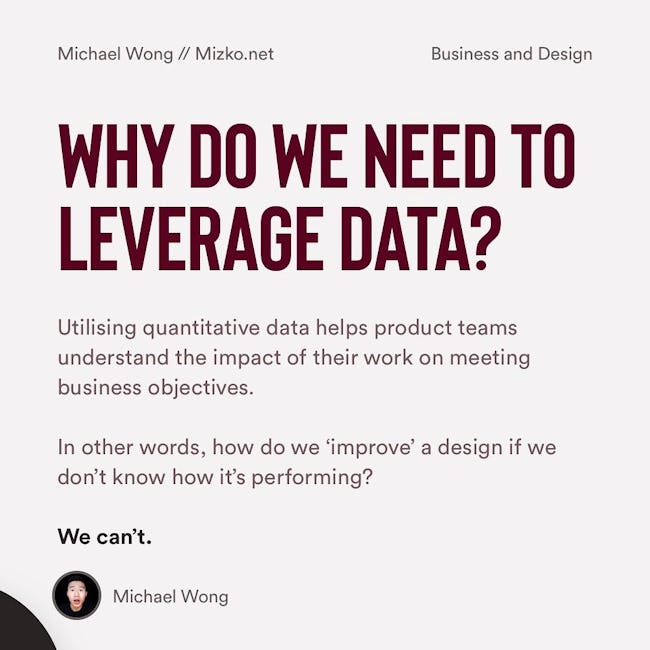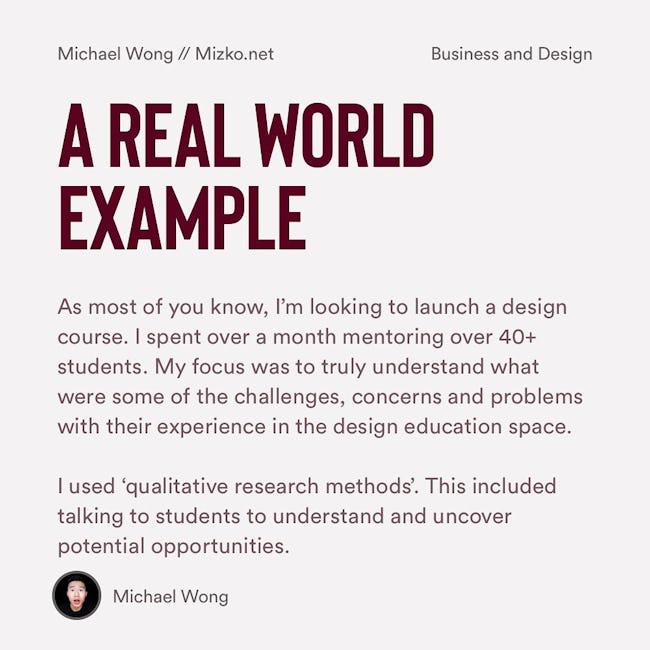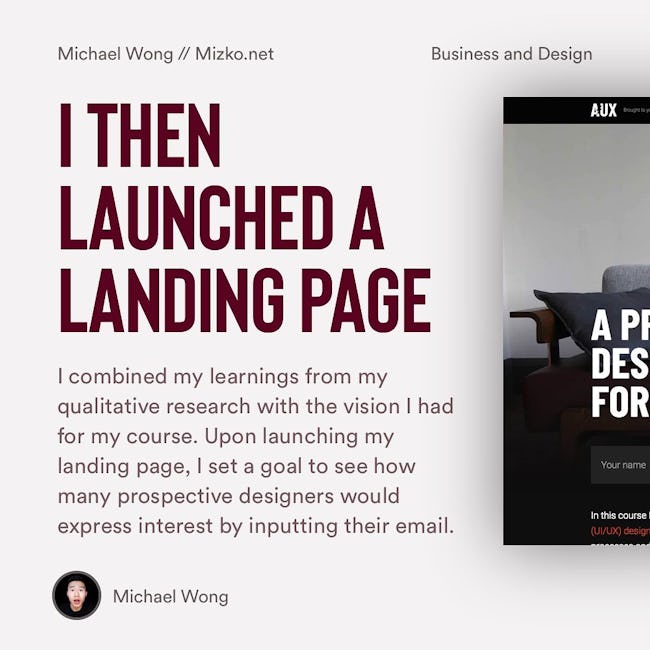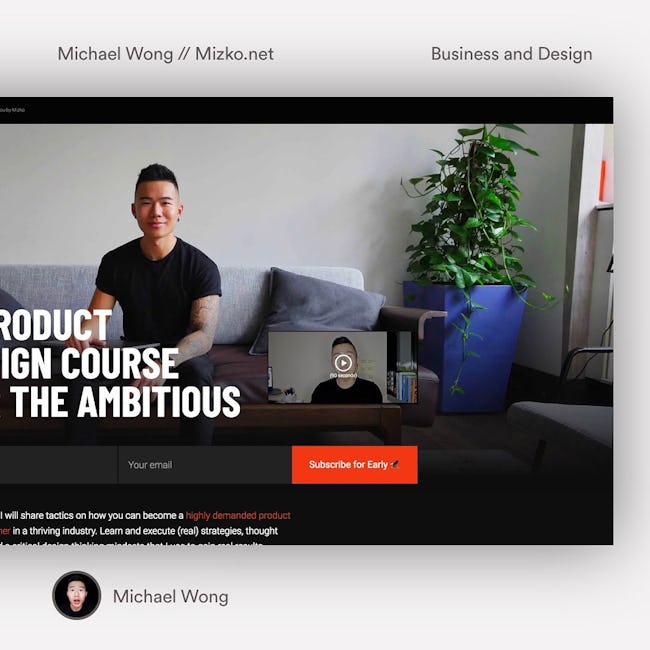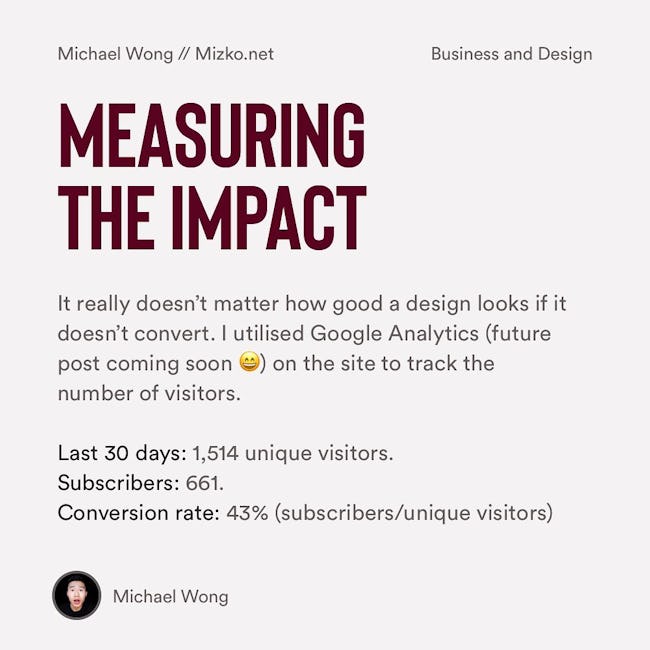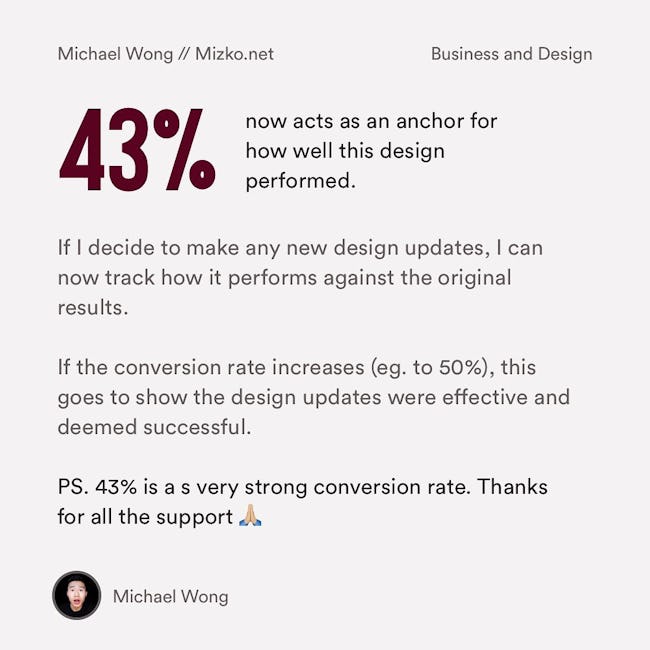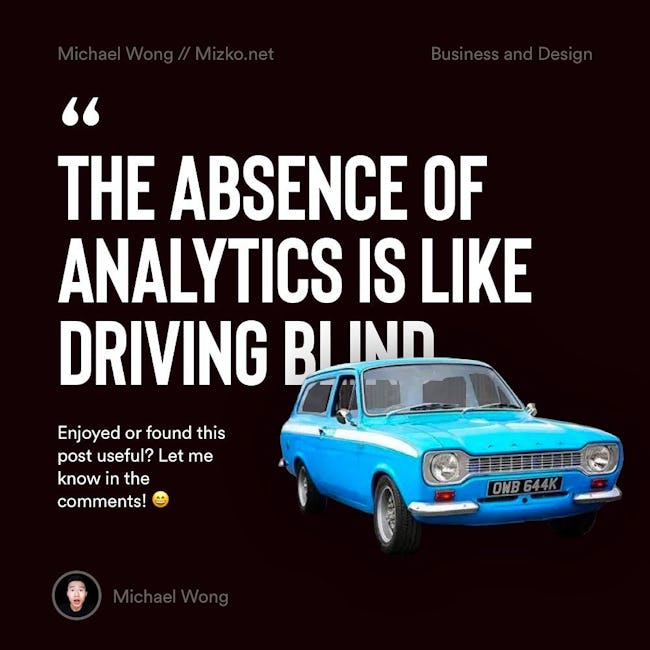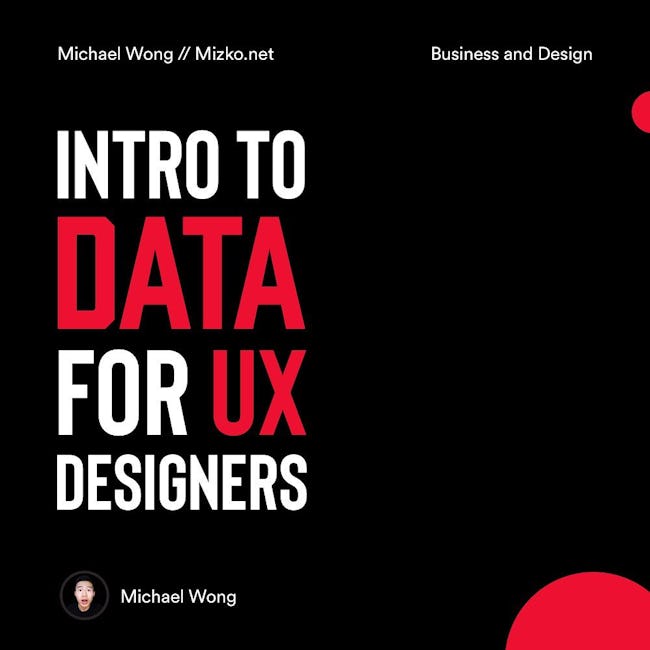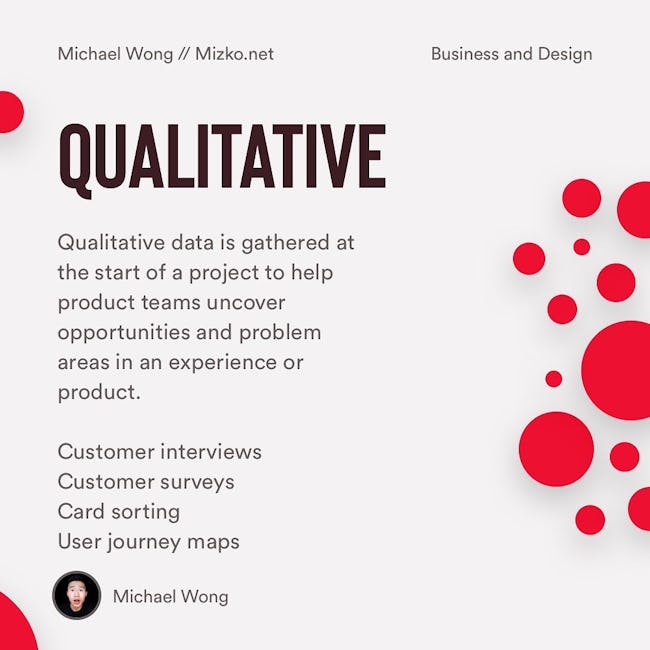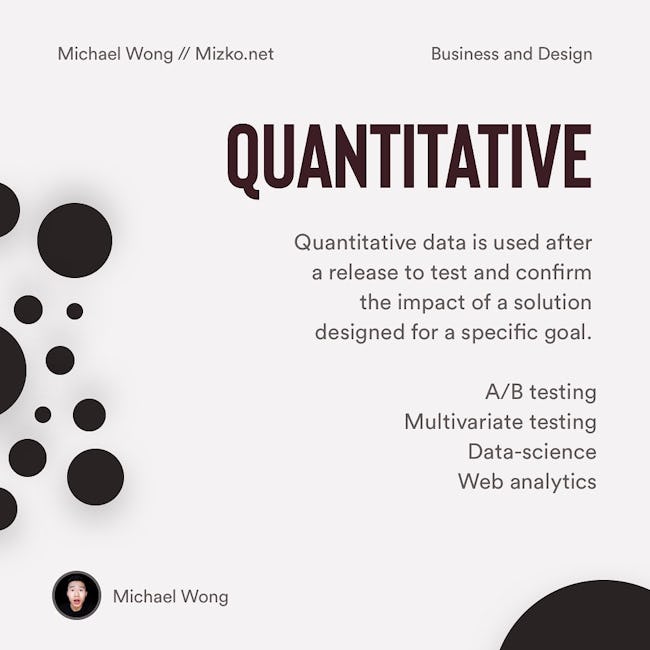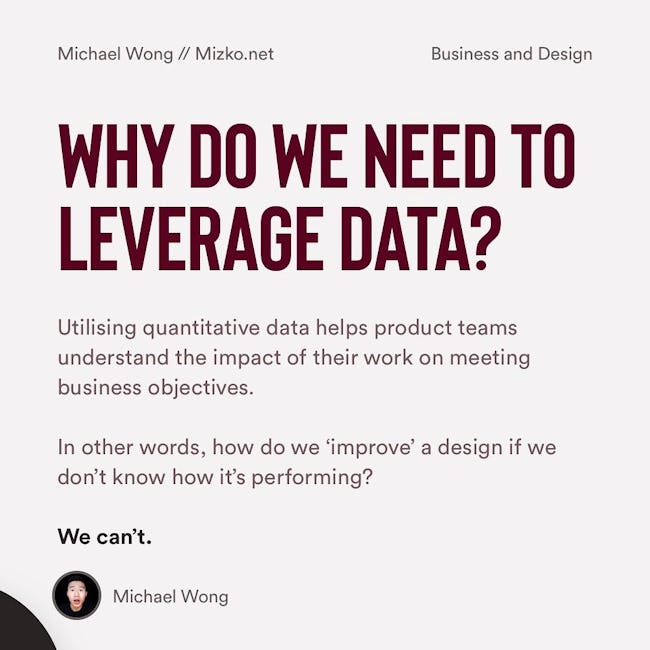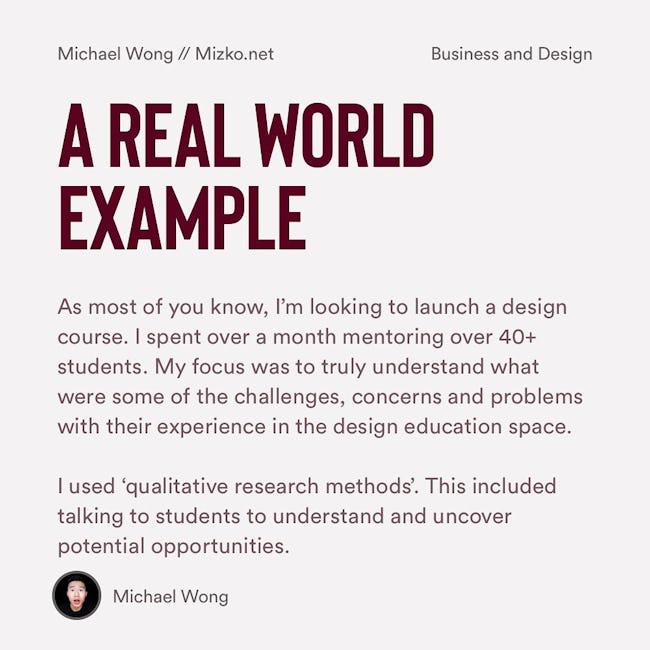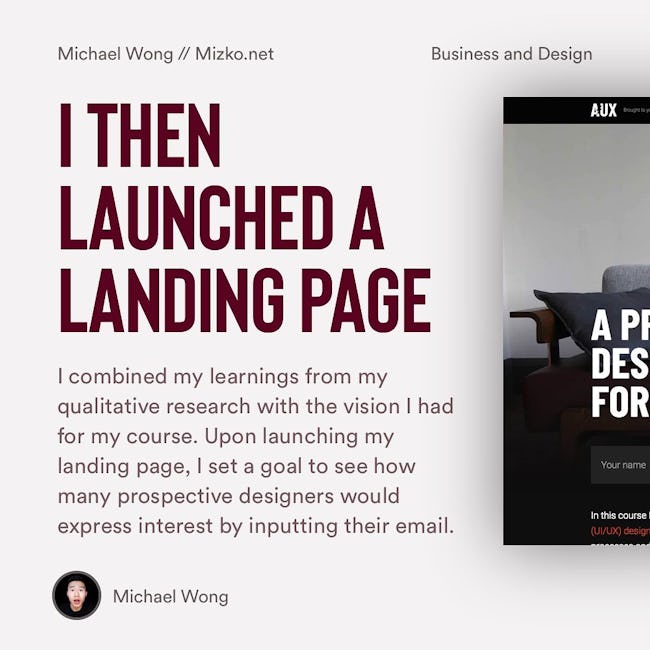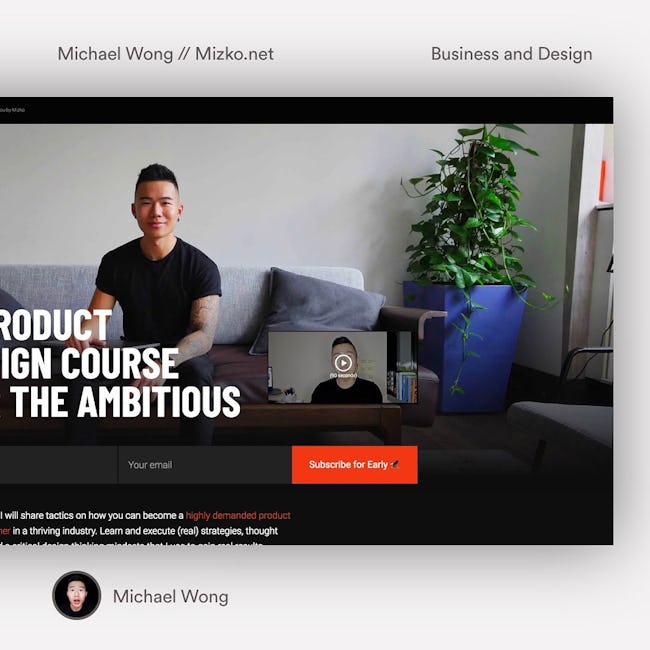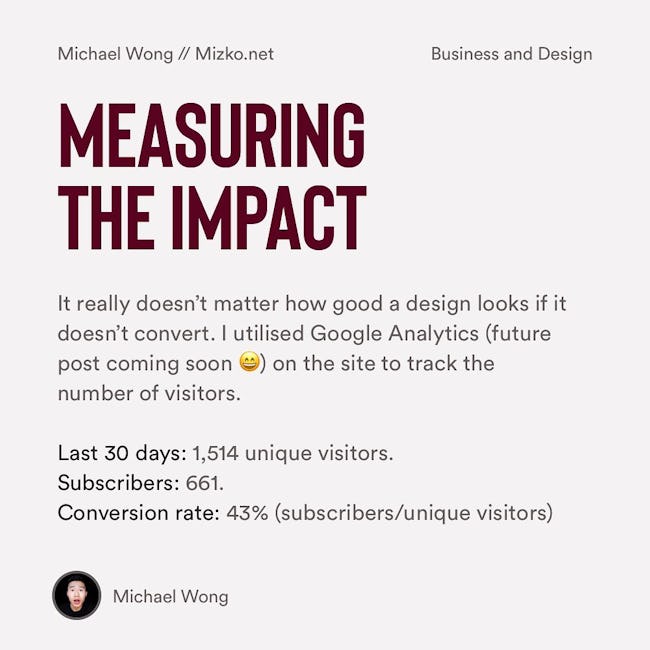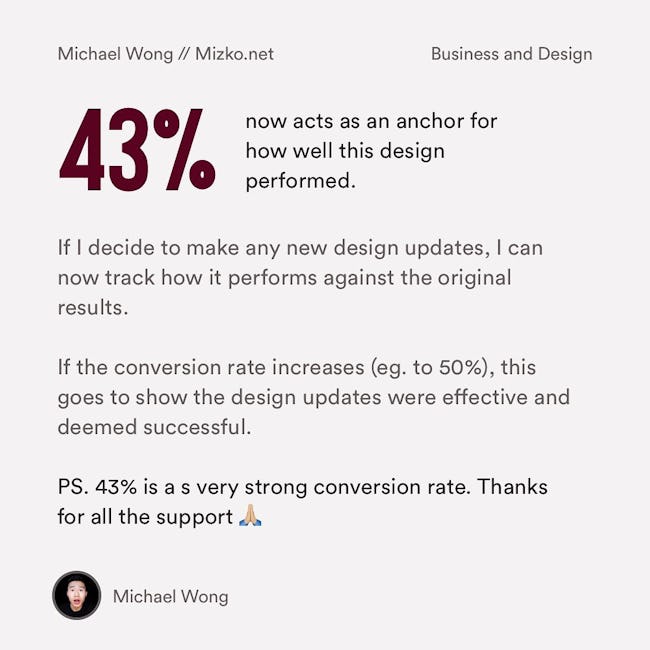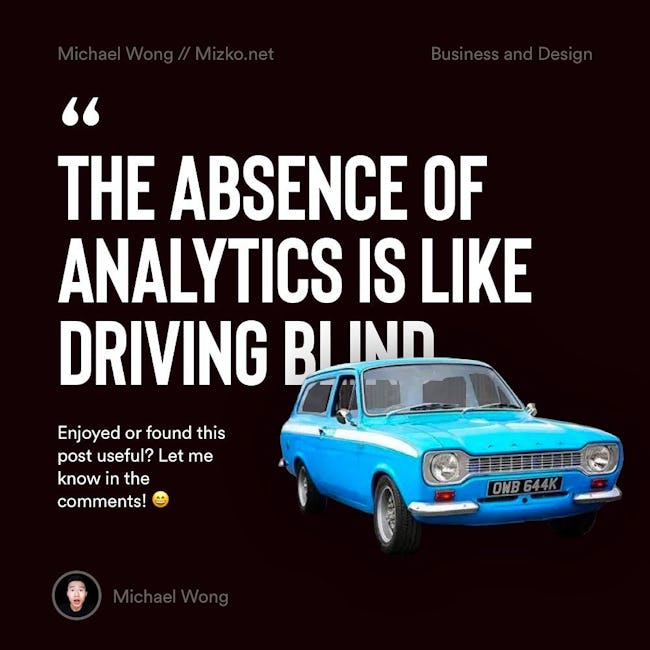 INTRO TO DATA FOR UX DESIGNERS
QUALITATIVE
Qualitative data is gathered at the start of a project to help product teams uncover opportunities and problem areas in an experience or product.
Customer interviews Customer surveys Card sorting User journey maps
QUANTITATIVE
Quantitative data is used after a release to test and confirm the impact of a solution designed for a specific goal.A/ B testing Multivariate testing Data-science Web analytics
WHY DO WE NEED TO LEVERAGE DATA?
Utilising quantitative data helps product teams understand the impact of their work on meeting business objectives.
In other words, how do we 'improve' a design if we don't know how it's performing?
A REAL WORLD EXAMPLE
As most of you know, I'm looking to launch a design course. I spent over a month mentoring over 40+ students. My focus was to truly understand what were some of the challenges, concerns and problems with their experience in the design education space.
I used 'qualitative research methods'. This included talking to students to understand and uncover
I THEN LAUNCHED A LANDING PAGE
I combined my learnings from my qualitative research with the vision I had for my course. Upon launching my landing page, I set a goal to see how many prospective designers would express interest by inputting their email.
MEASURING THE IMPACT
It really doesn't matter how good a design looks if it doesn't convert. I utilised Google Analytics (future post coming soon :) on the site to track the number of visitors.
Last 30 days: 1,514 unique visitors. Subscribers: 661. Conversion rate: 43% (subscribers/unique visitors)
43% now acts as an anchor for how well this design performed.
If I decide to make any new design updates, I can now track how it performs against the original results.
If the conversion rate increases (eg. to 50%), this goes to show the design updates were effective and deemed successful.
PS. 43% is a s very strong conversion rate. Thanksfor all the support
THE ABSENCE OF ANALYTICS IS LIKE DRIVING BLIND
More booklets by Michael Wong
More Design booklets
Your recently viewed booklets
See all booklets