Booklet
instagram tips for creatives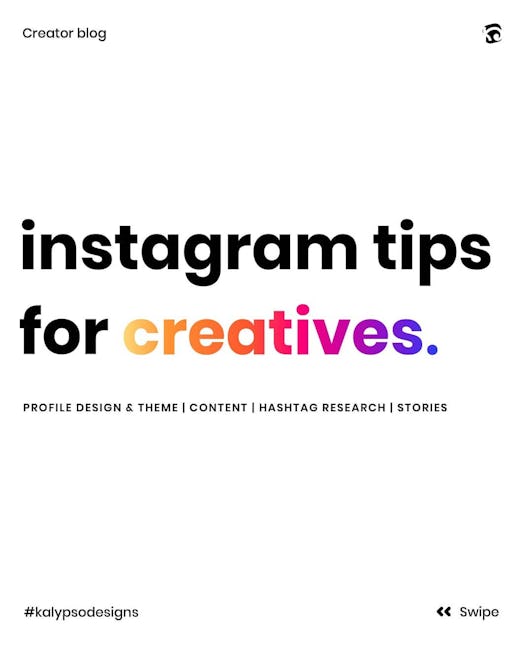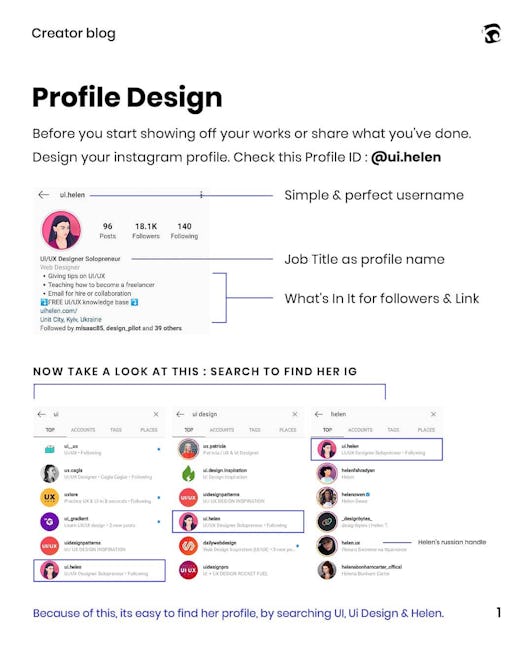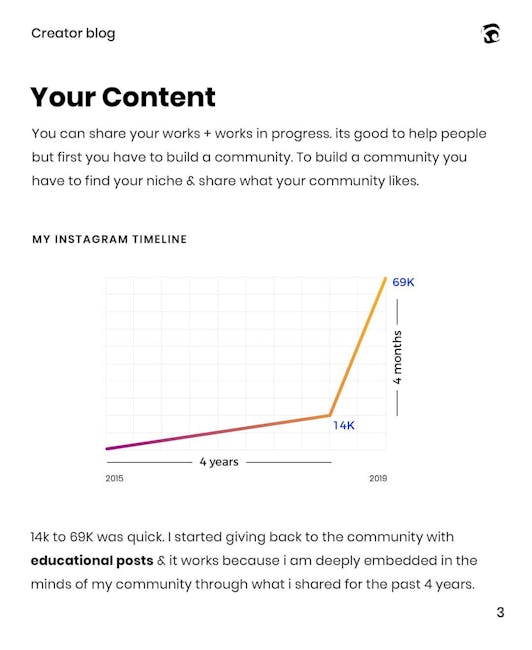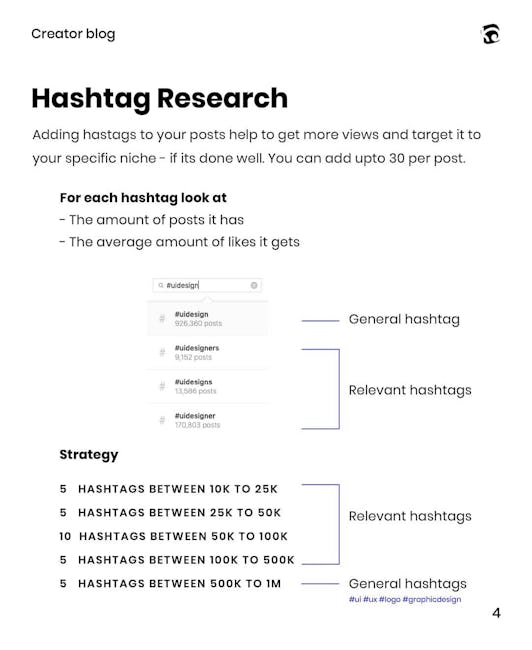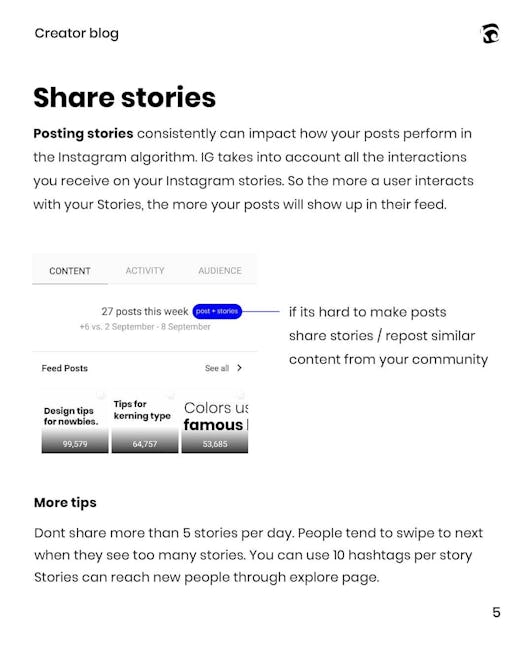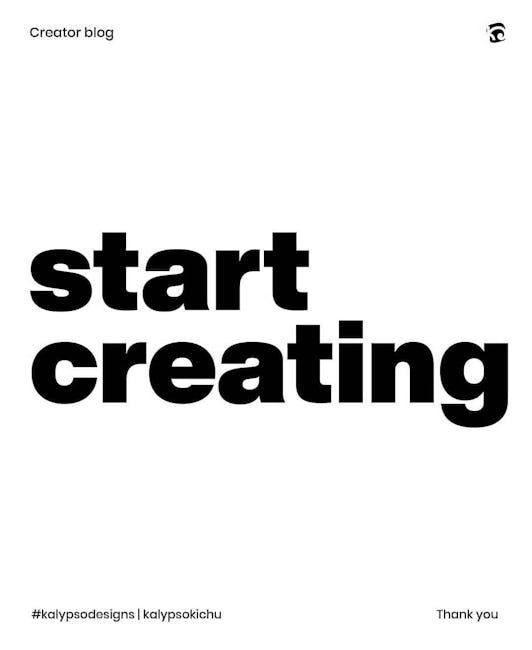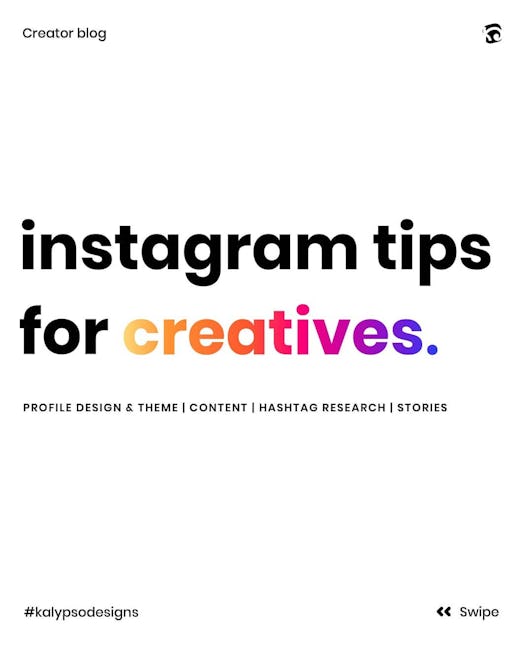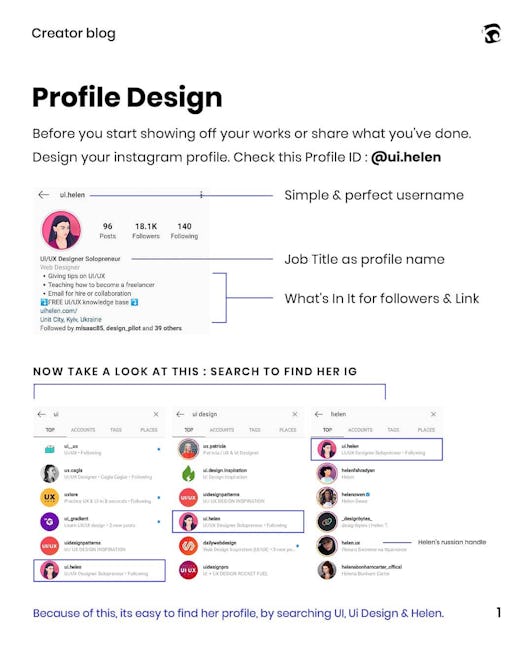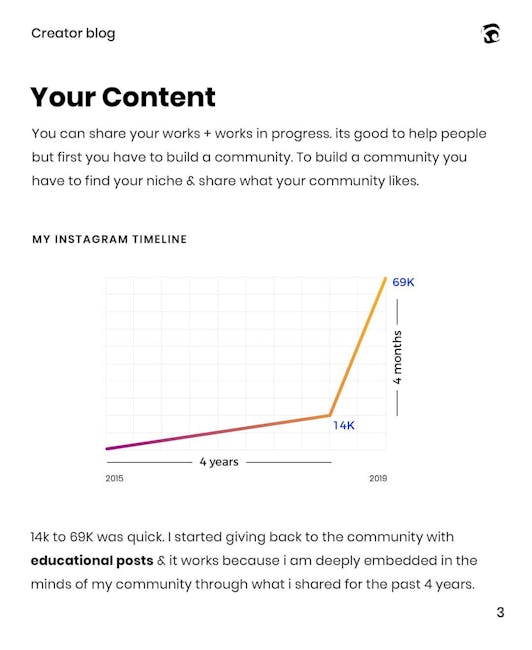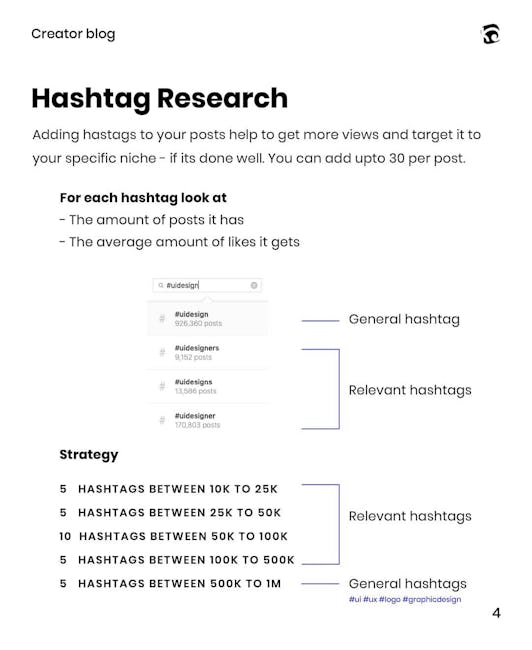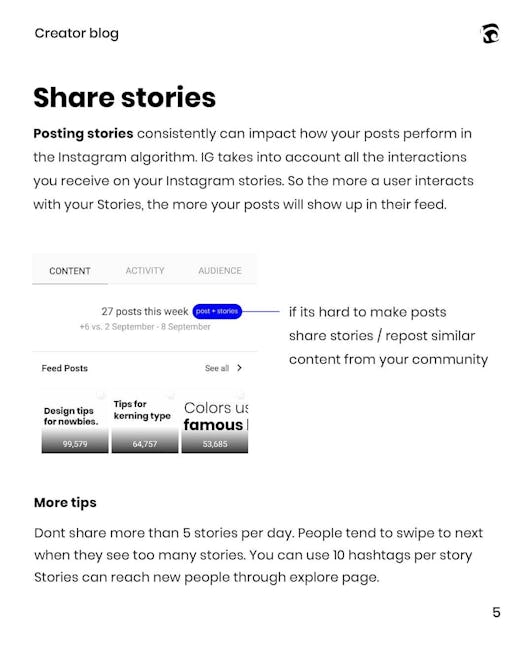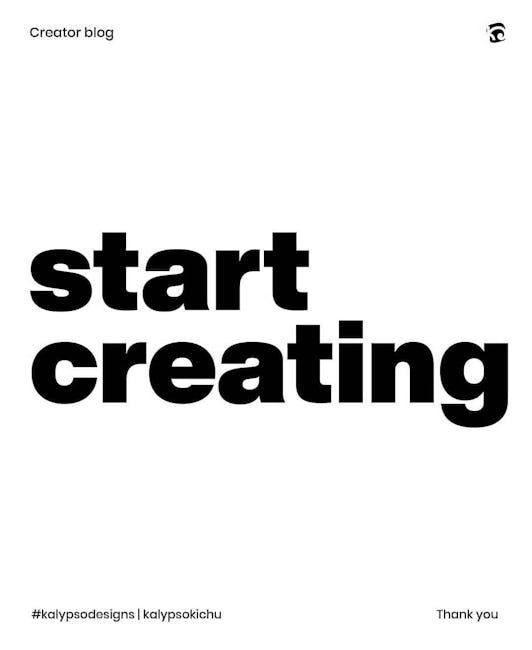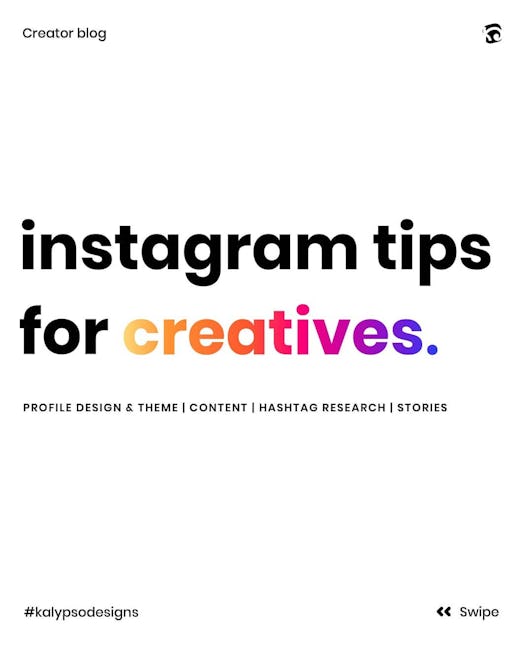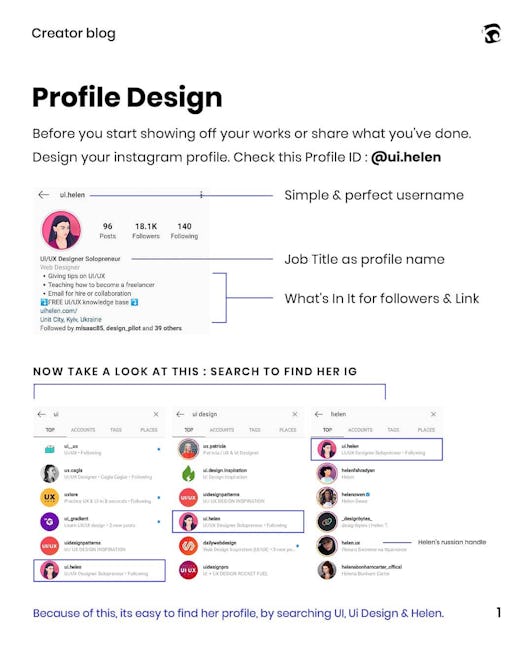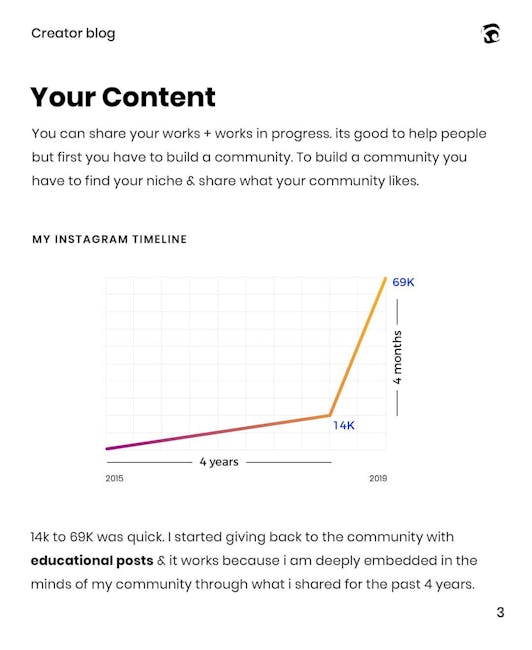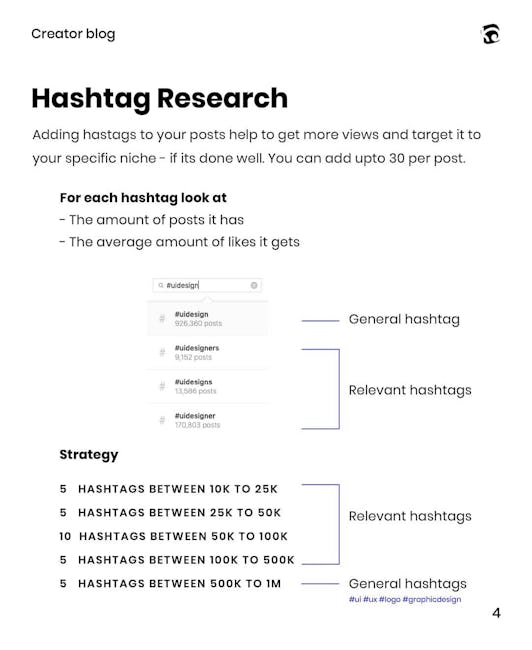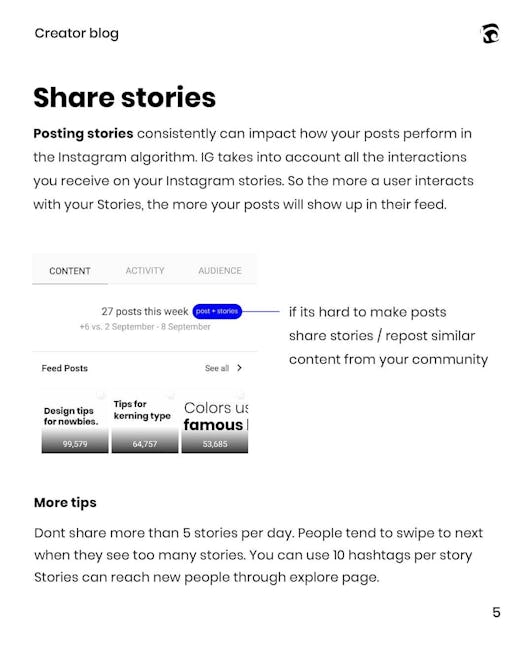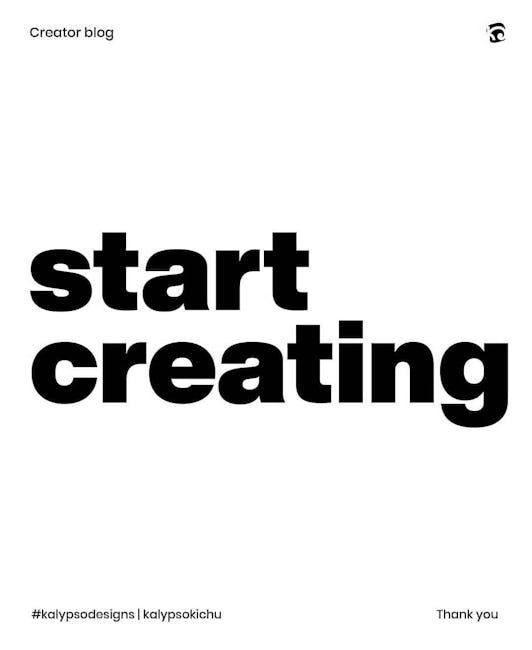 instagram tips for creatives,
PROFILE DESIGN & THEME I CONTENT I HASHTAG RESEARCH I STORIES
Profile Design
Before you start showing off your works or share what you've done. Design your instagram profile.
Profile Theme
Make your feed beautiful, Its good if you follow a theme for your instagram handle. Look at your Instagram as a whole theme instead of single images. So choose a theme and stick to it
TAKE A LOOK AT THIS
Google for more profile themes, Pick a theme, Its a good way to make an impression
Your Content
You can share your works + works in progress. its good to help people but first you have to build a community. To build a community you have to find your niche & share what your community likes.
MY INSTAGRAM TIMELINE
14k to 69K was quick. I started giving back to the community with educational posts & it works because i am deeply embedded in the minds of my community through what i shared for the past 4 years.
Hashtag Research
Adding hastags to your posts help to get more views and target it to your specific niche i- if its done well. You can add upto 30 per post.
For each hashtag look at
The amount of posts it has
The average amount of likes it gets
Share stories
Posting stories consistently can impact how your posts perform in the Instagram algorithm. IG takes into account all the interactions you receive on your Instagram stories. So the more a user interacts with your Stories, the more your posts will show up in their feed.
share stories / repost similar content from your community
More tips
Dont share more than 5 stories per day. People tend to swipe to next when they see too many stories. You can use 10 hashtags per story Stories can reach new people through explore page.
start creating
More booklets by kalypso
More Design booklets
Your recently viewed booklets
See all booklets