Booklet
Instagram Time Wasting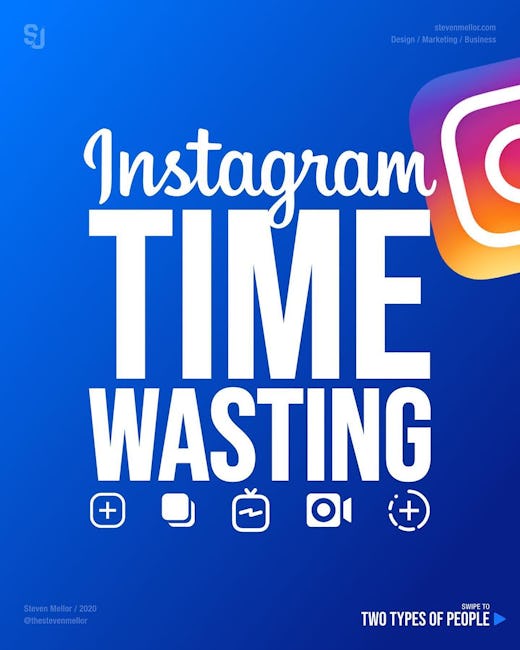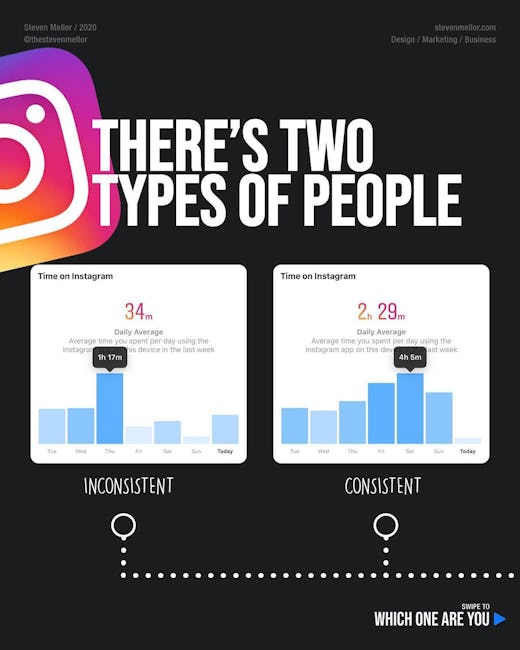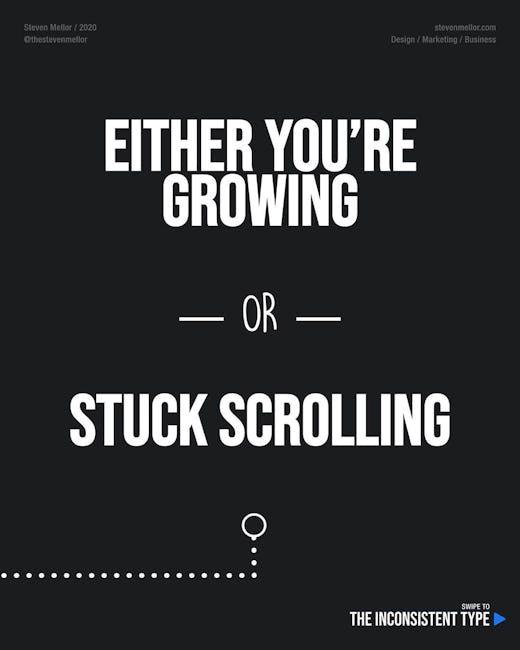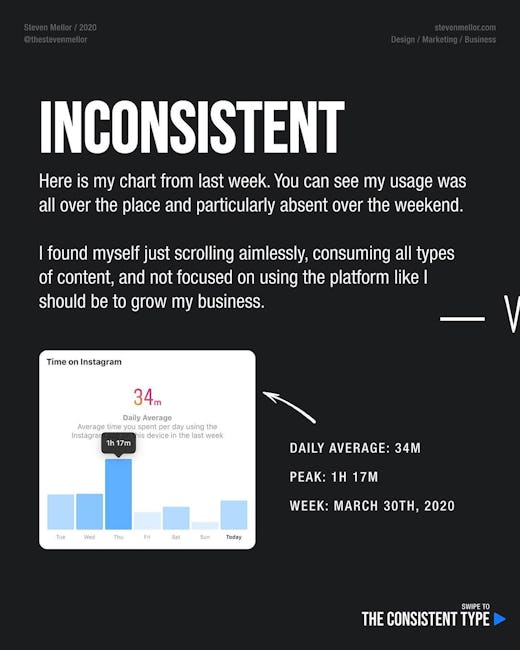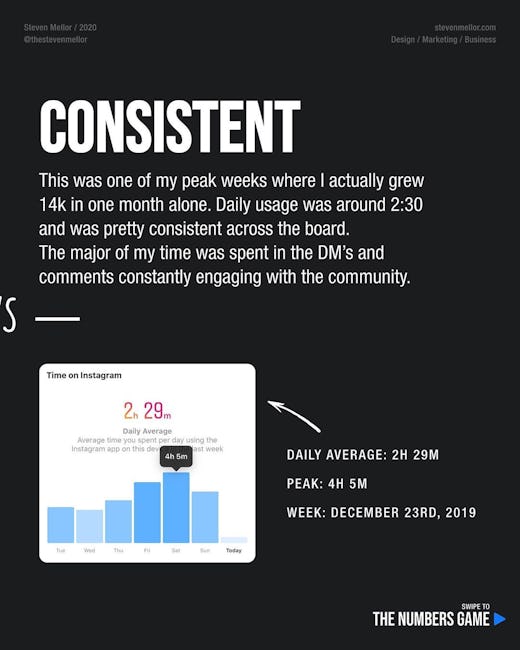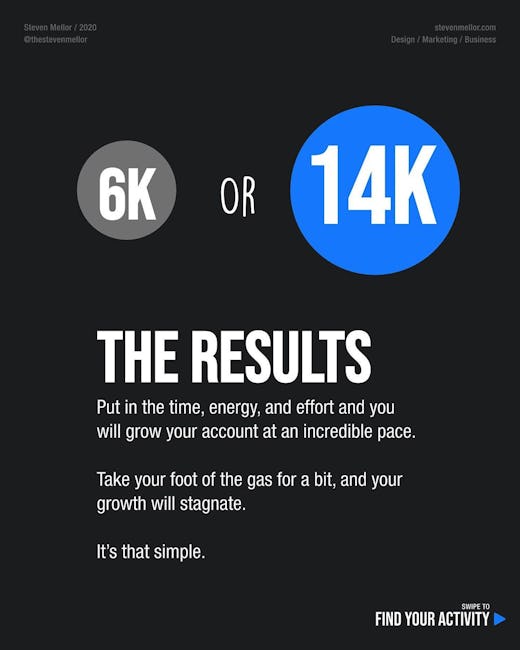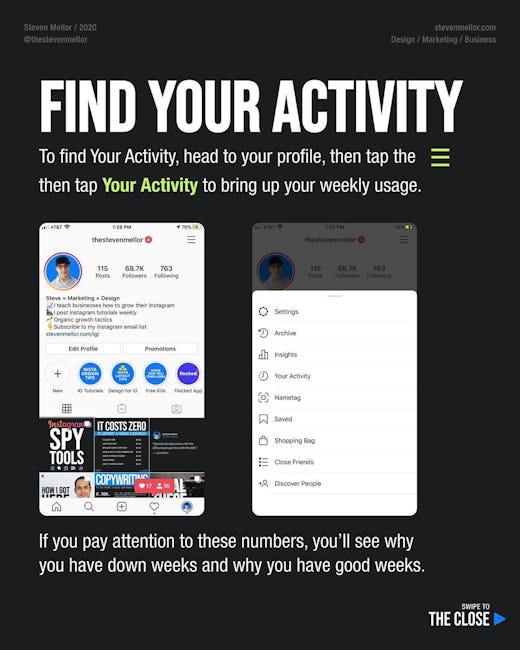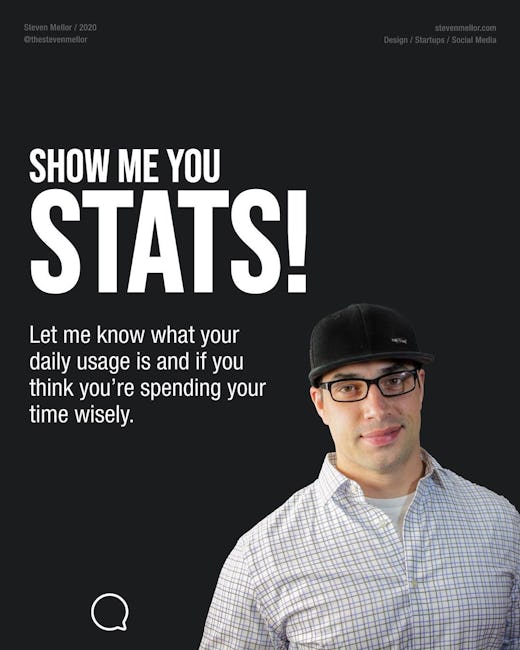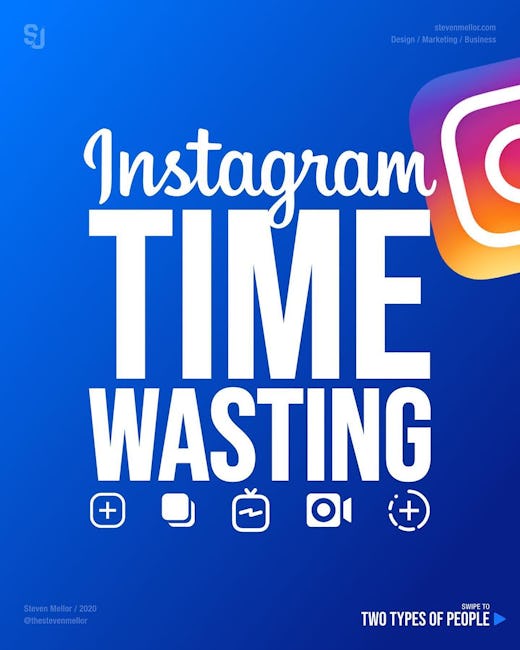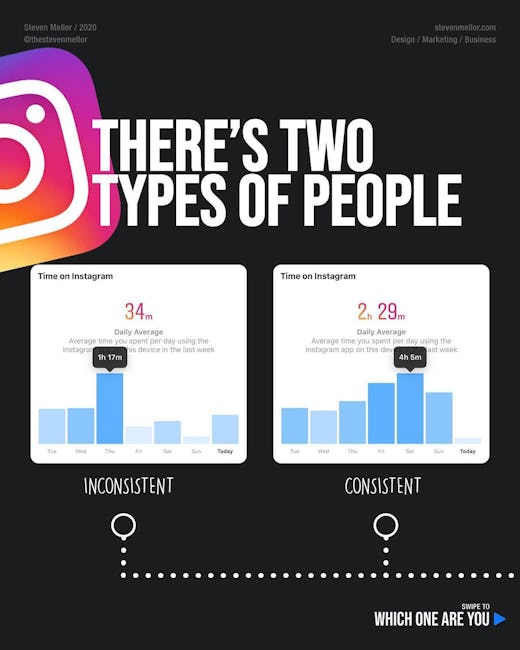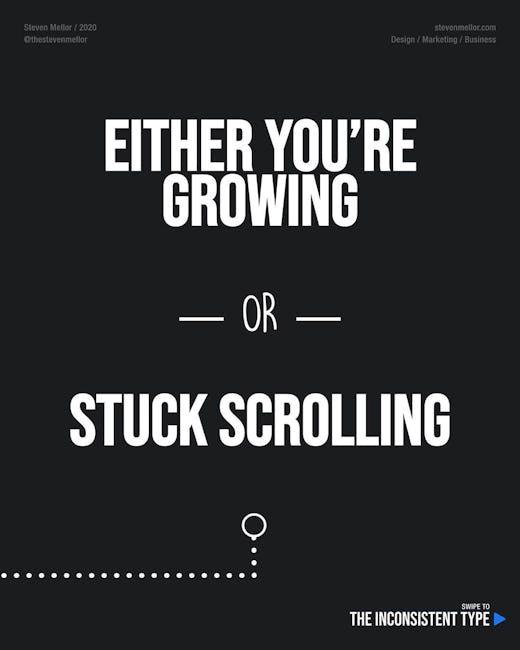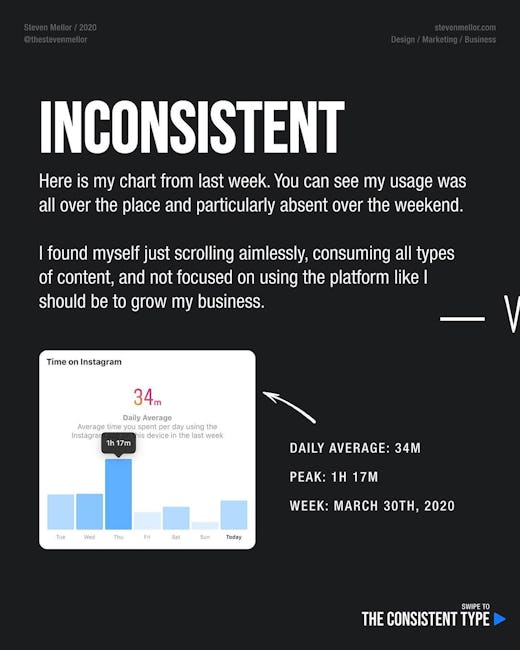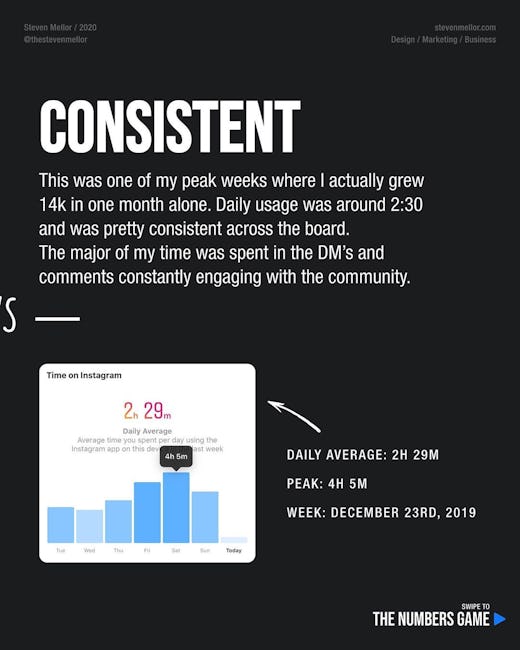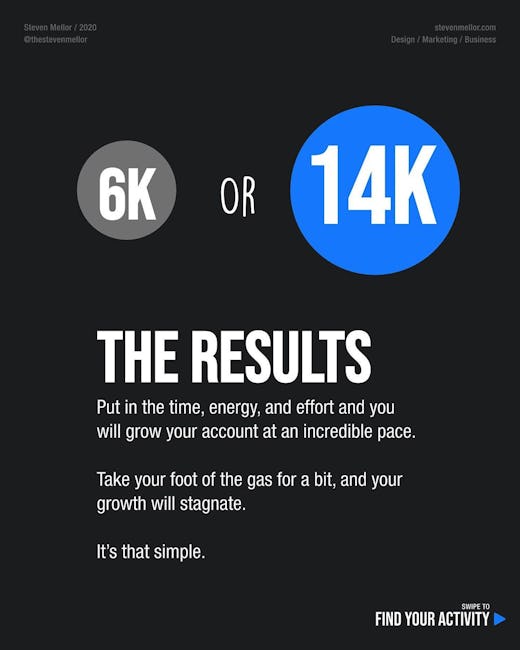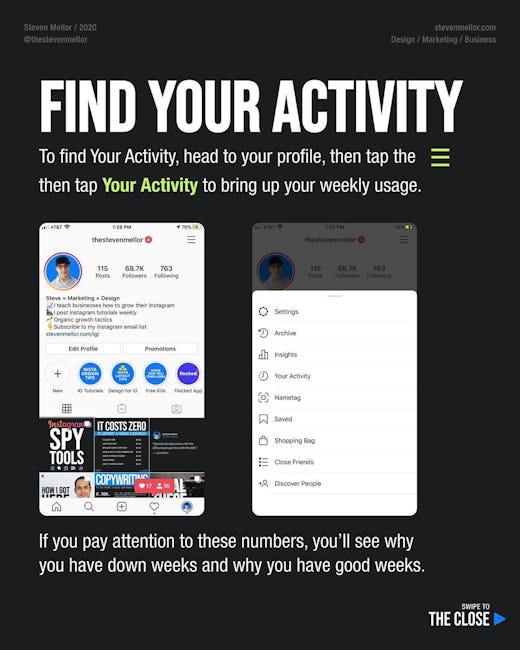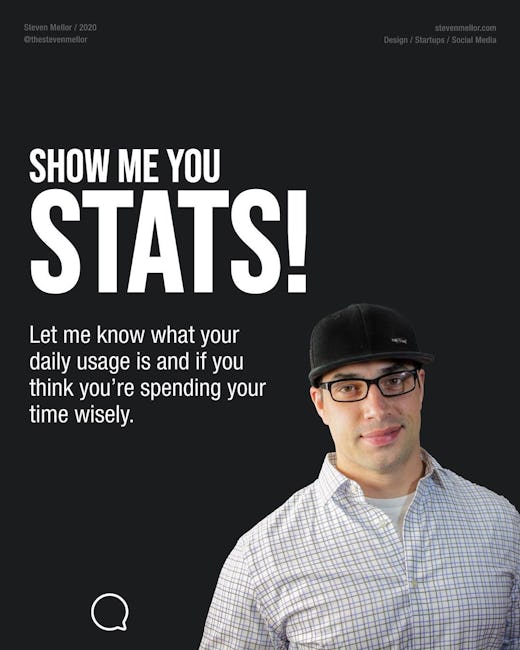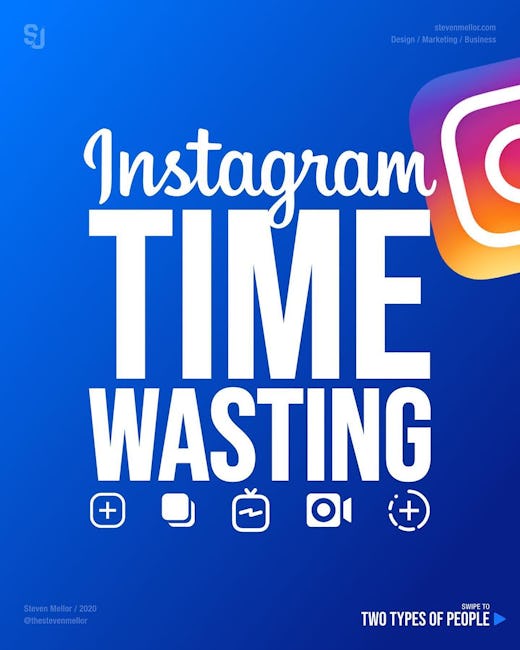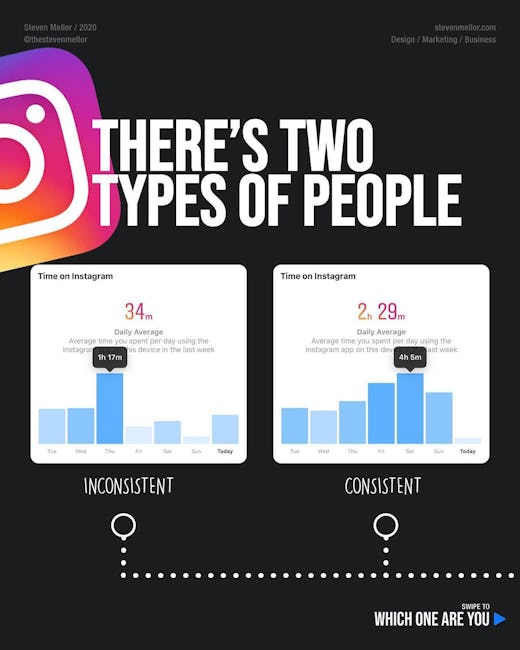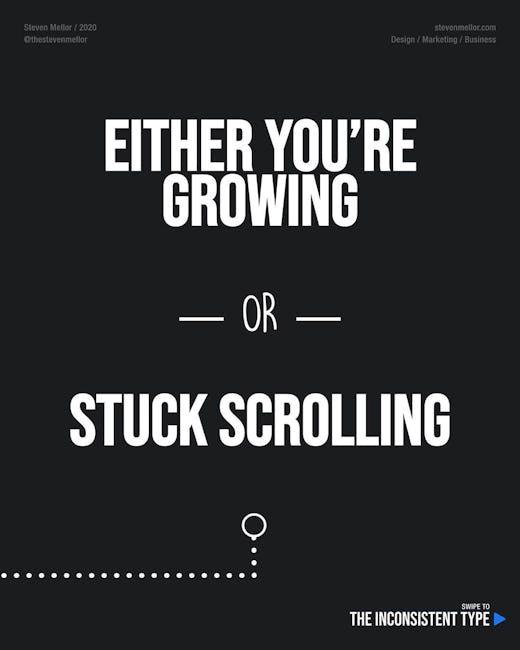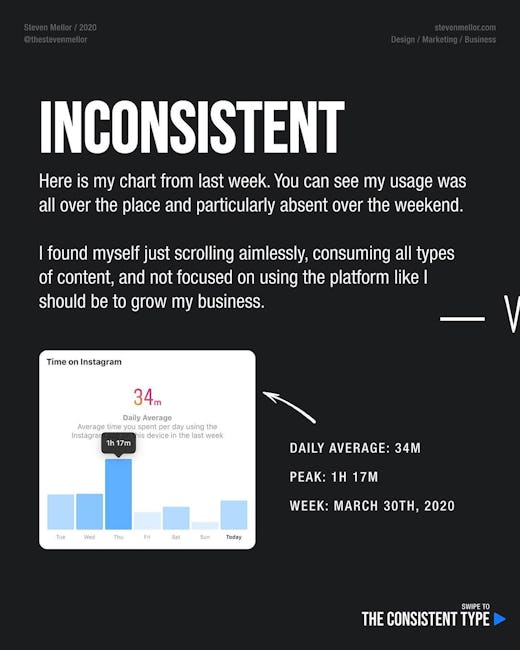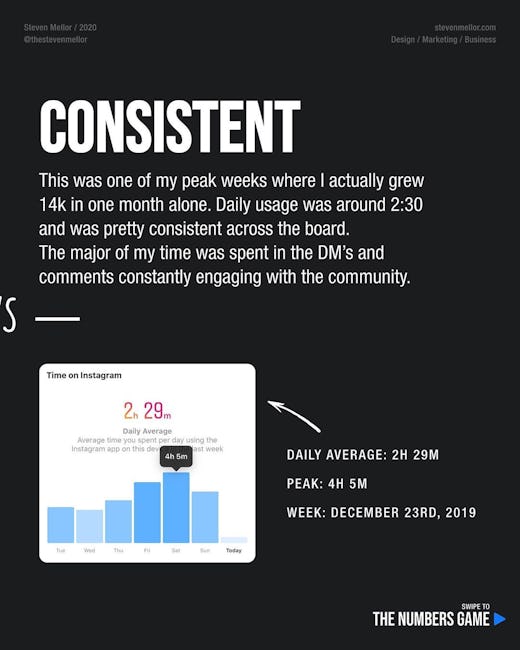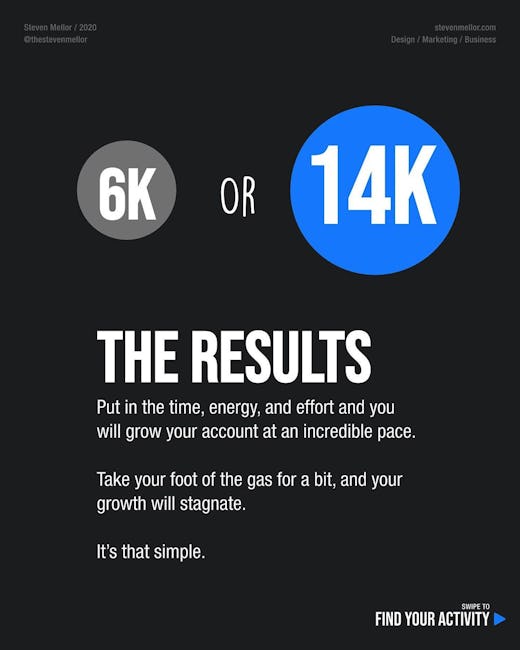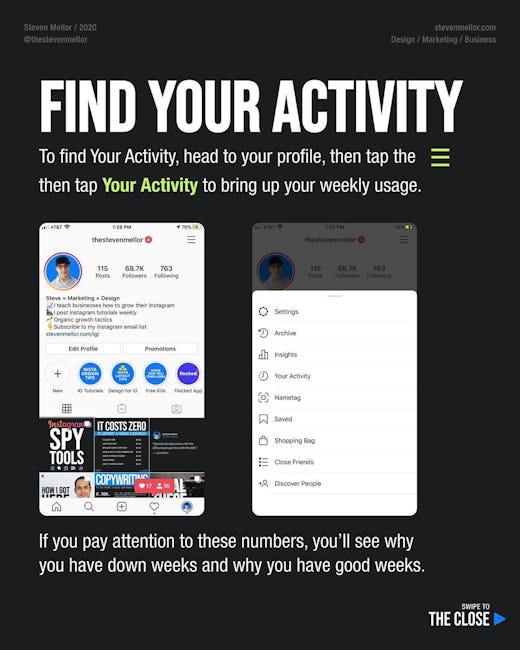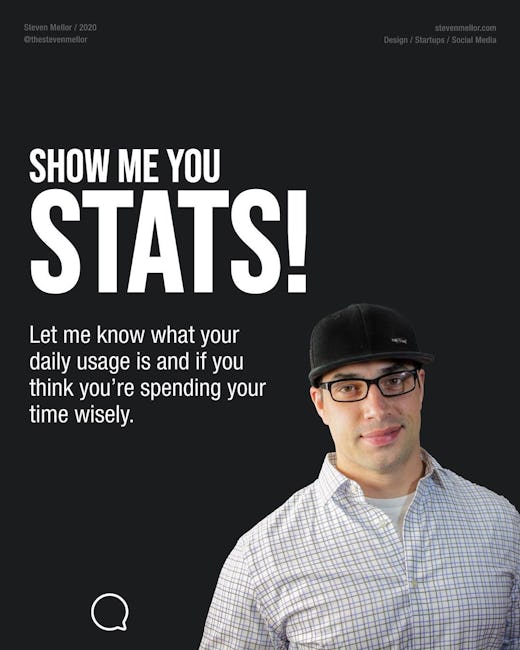 Instagram Time Wasting
There's Tow Types OF People
EITHER YOU'RE GROWING
STUCK SCROLLING
INCONSISTENT
Here is my chart from last week. You can see my usage was all over the place and particularly absent over the weekend.
I found myself just scrolling aimlessly, consuming all types of content, and not focused on using the platform like I should be to grow my business.
This was one of my peak weeks where I actually grew 14k in one month alone. Daily usage was around 2:30 and was pretty consistent across the board. The major of my time was spent in the DM's and comments constantly engaging with the community.
NUMBERS GAME
Over the last 30 days, I've been busy building products and not producing content on a regular basis. There's a reason behind that, but the numbers don't lie.
As you can see, I'm way down to just 6k follows per month, but I've spent considerably less time on the platform and also posted a lot less.
When I was producing content daily, averaging 2h29m per day of activity inside Instagram, my account was growing like crazy.
THE RESULTS
Put in the time, energy, and effort and you will grow your account at an incredible pace.
Take your foot of the gas for a bit, and your growth will stagnate.
It's that simple.
FIND YOUR ACTIVITY
To find Your Activity, head to your profile, then tap the then tap Your Activity to bring up your weekly usage.
If you pay attention to these numbers, you'll see why you have down weeks and why you have good weeks.
SHOW ME YOU STATS
LET ME KNOW WHAT YOUR DAILY USAGE IS AND IF YOU THINK YOU'RE SPENDING YOUR TIME WISELY
More booklets by Steve Mellor
More Marketing booklets
Your recently viewed booklets
See all booklets