Booklet
Instagram Story Hacks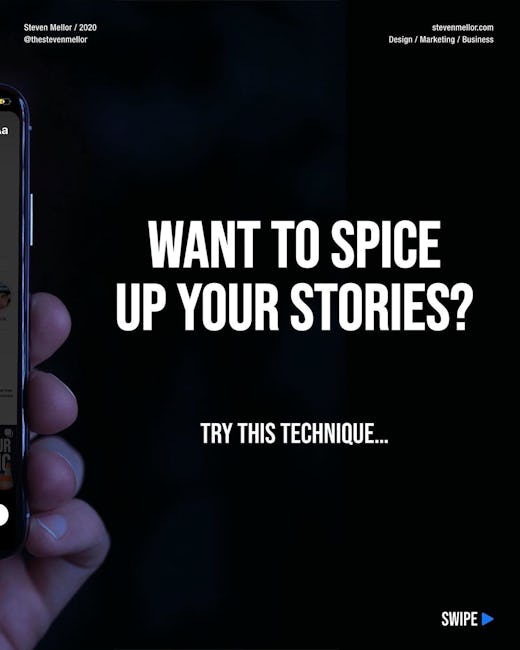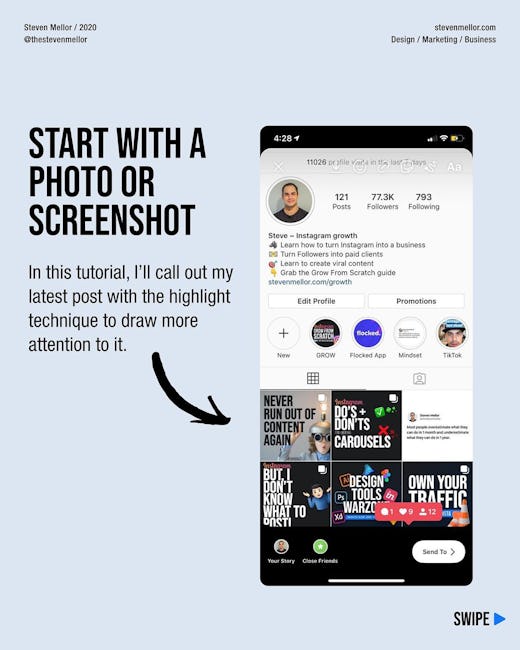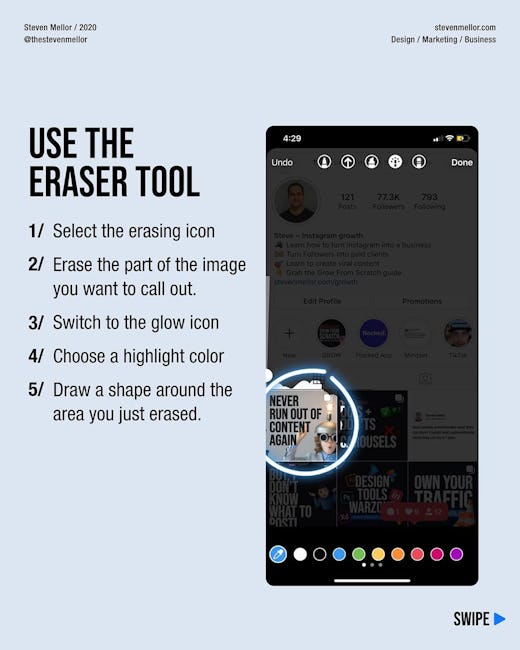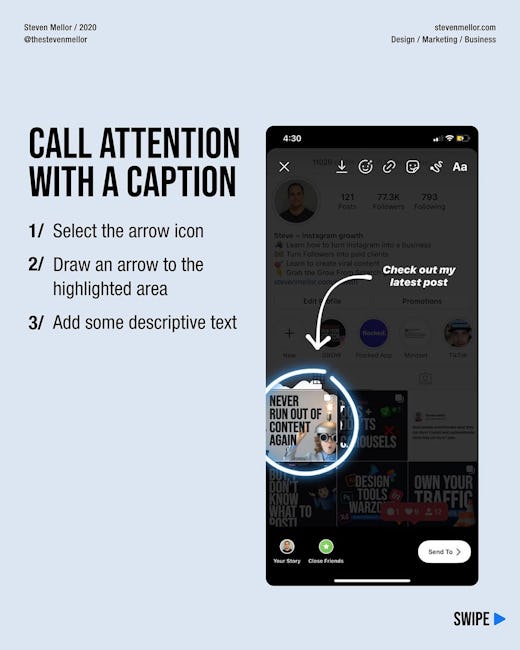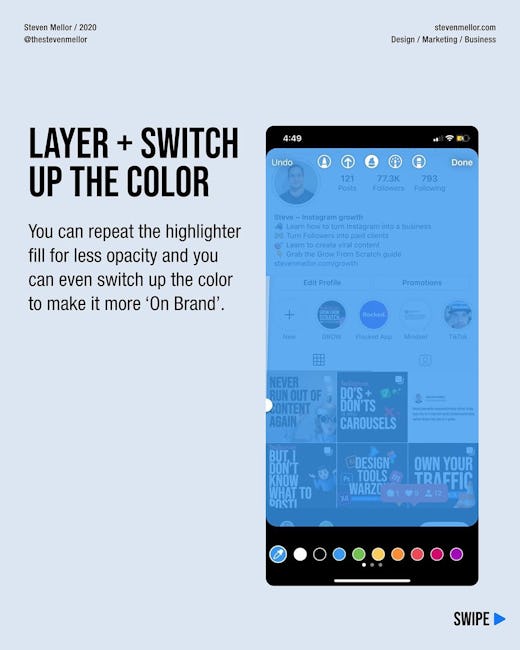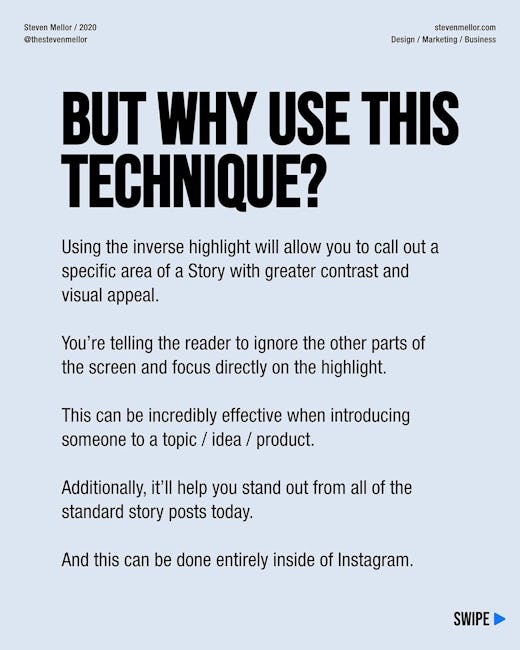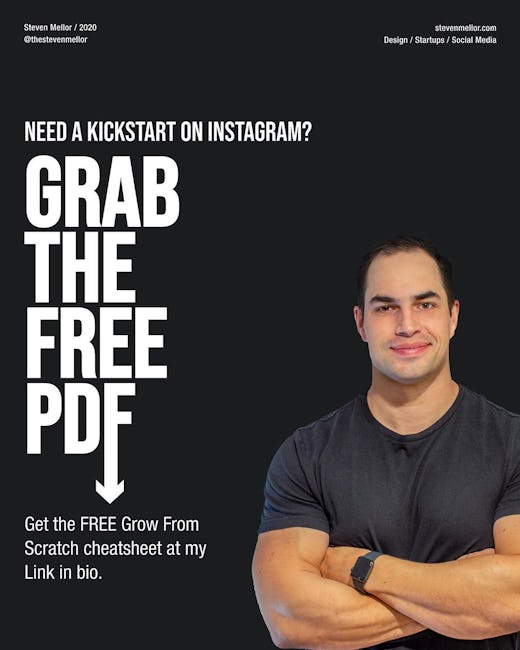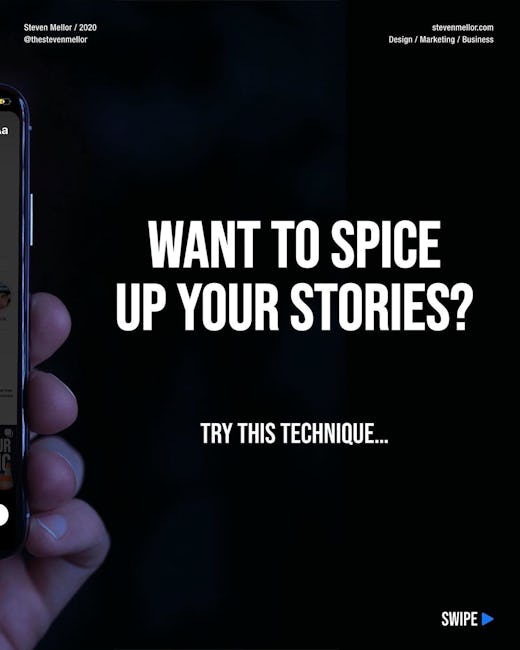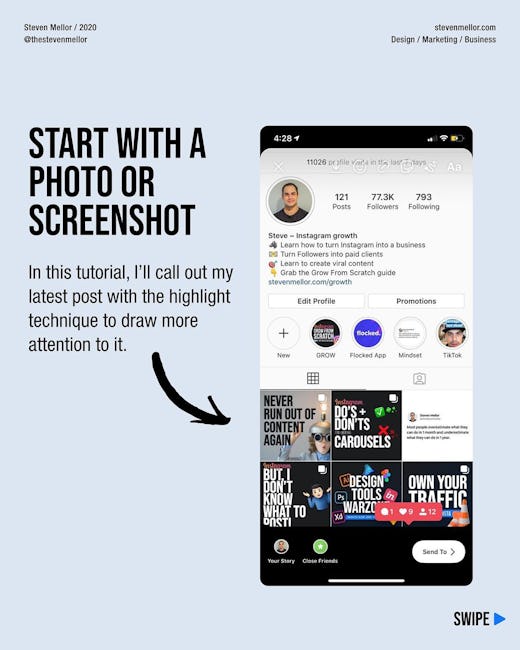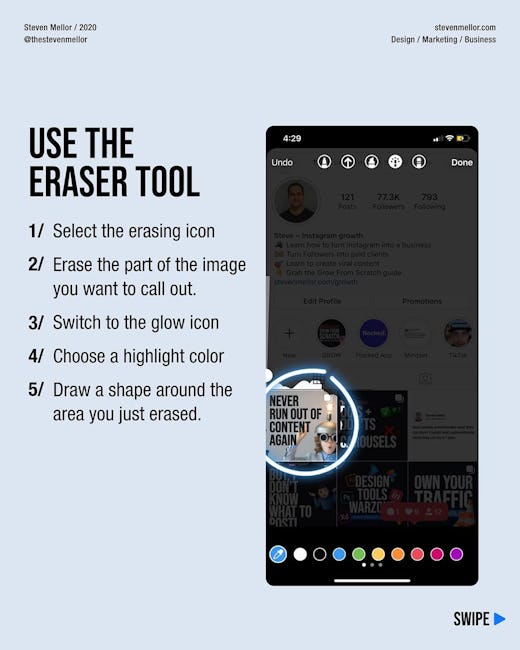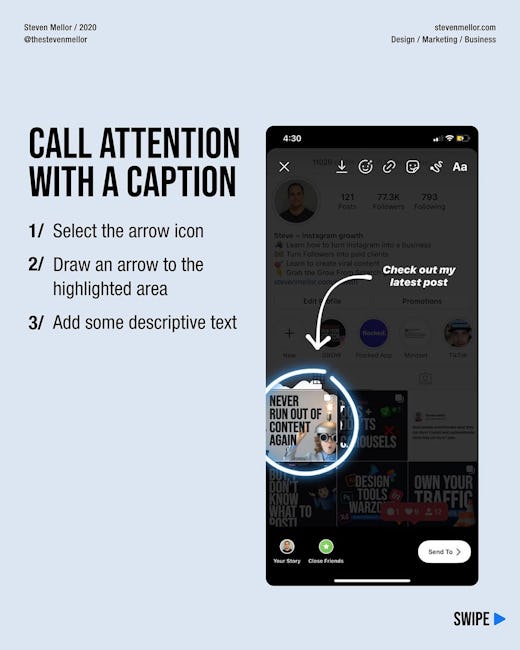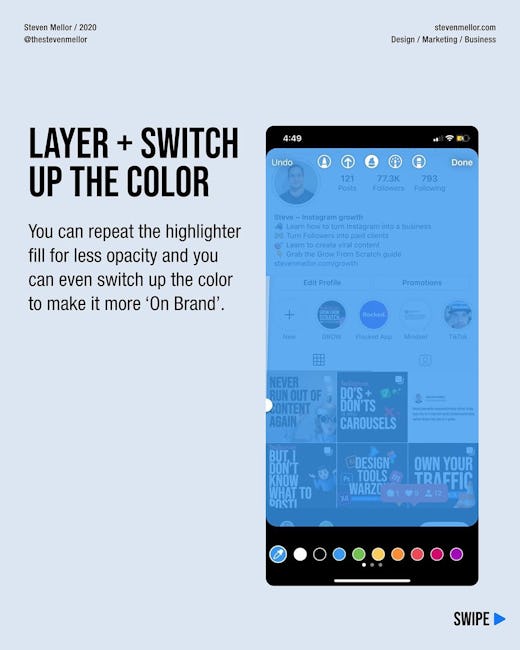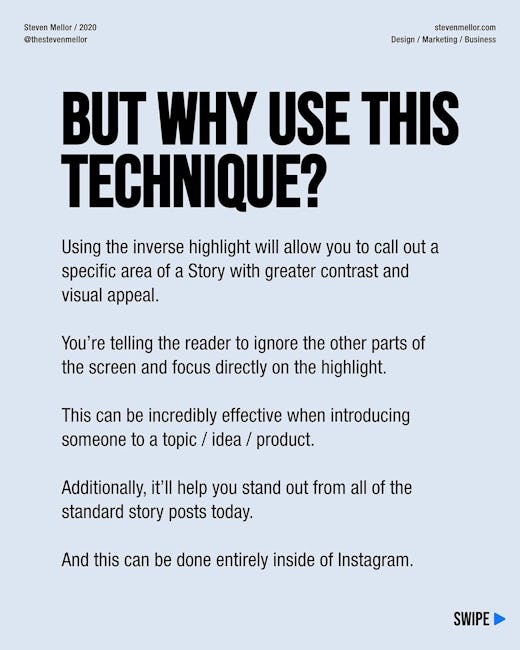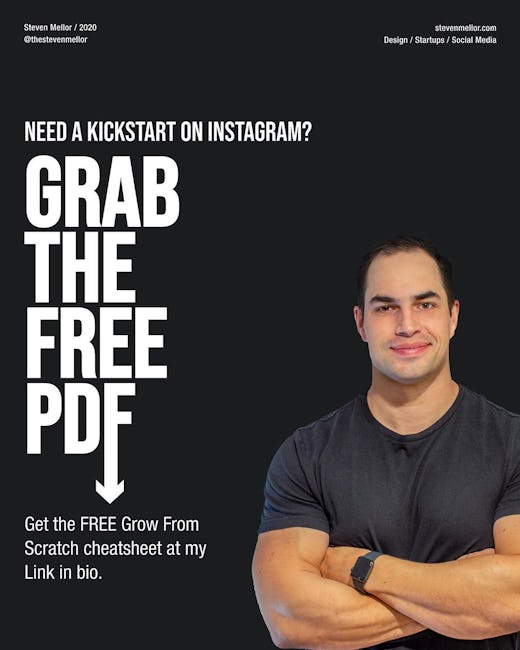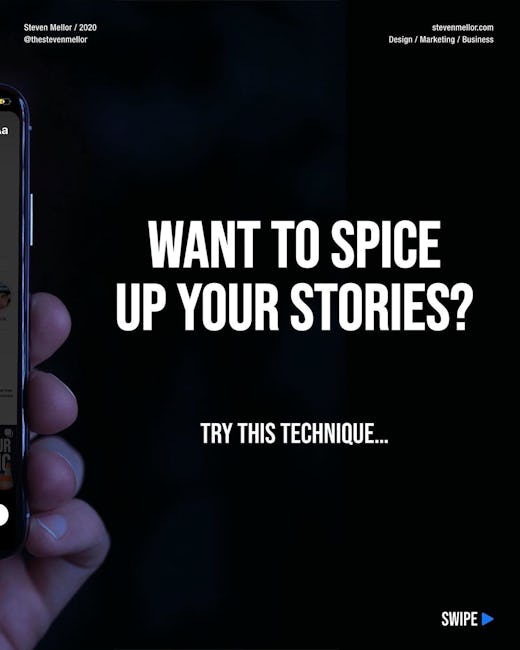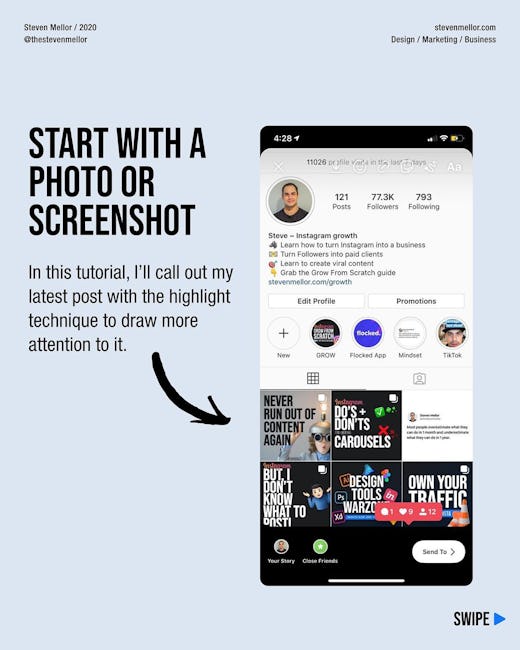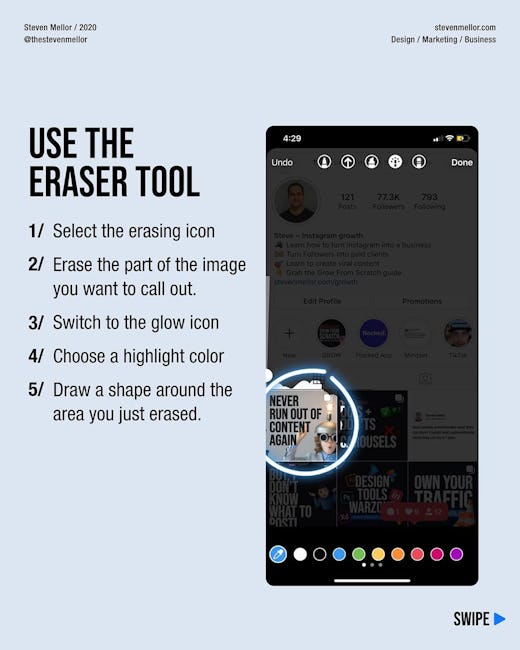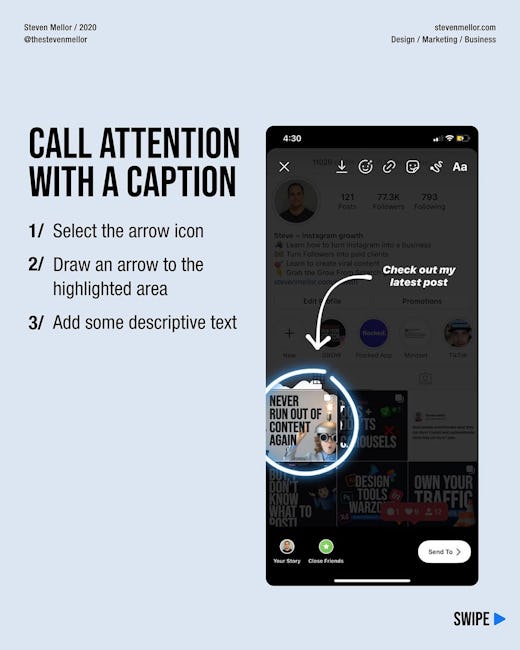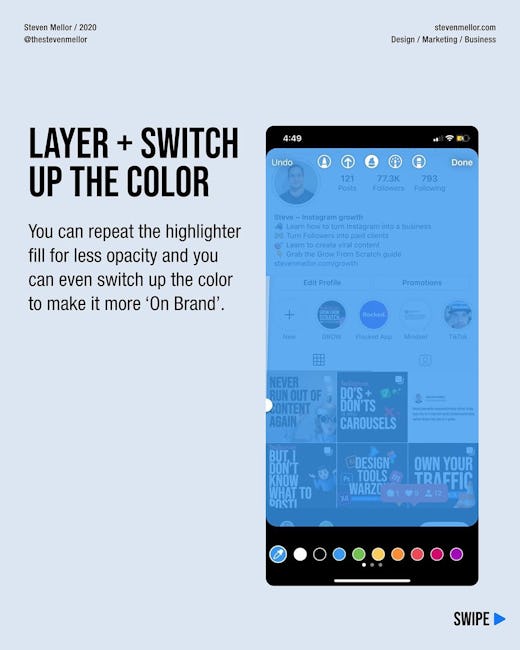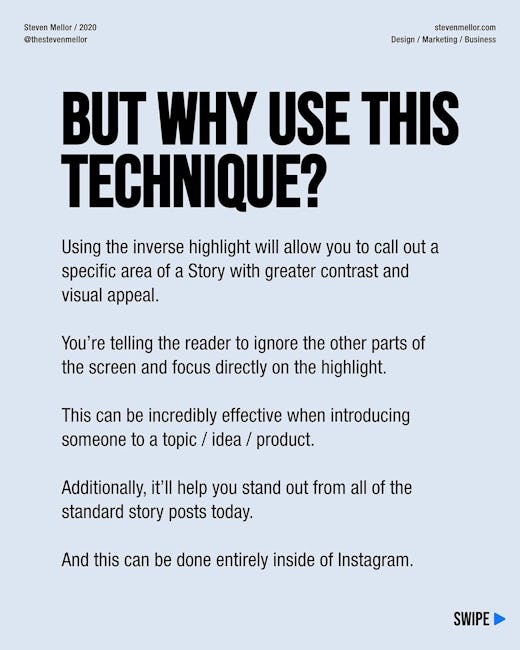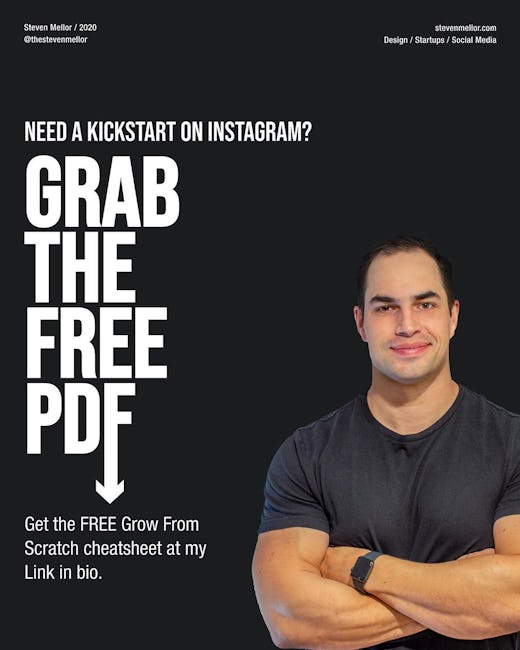 Instagram Story Hacks
HIGHLIGHTS + OPACITY
Want to spice up your stories?
try this technique...
START WITH A PHOTO OR SCREENSHOT
In this tutorial, I'll call out may latest post with the highlight technique to draw more attention to it.
FILL THE BACKGROUND
1/ Select the drawing icon
2/ Choose your fill color
3/ Press and hold on the screen for 5 seconds
USE THE ERASER TOOL
1/ Select the erasing icon
2/ Erase the part of the image you want to call out.
3/ Switch to the glow icon
4/ Choose a highlight color
5/ Draw a shape around the area you just erased.
CALL ATTENTION WITH A CAPTION
1/ Select the arrow icon
2/ Draw an arrow to the highlighted area
3/ Add some descriptive text
LAYER + SWITCH UP THE COLOR
You can repeat the highlighter fill for less opacity and you can even switch up the color to make it more 'On Brand'.
BUT WHY USE THIS TECHNIQUE?
Using the inverse highlight will allow you to call out a specific area of a Story with greater contrast and visual appeal.
You're telling the reader to ignore the other parts of the screen and focus directly on the highlight.
This can be incredibly effective when introducing someone to a topic / idea / product.
Additionally, it'll help you stand out from all of the standard story posts today.
And this can be done entirely inside of Instagram.
More booklets by Steve Mellor
More Marketing booklets
Your recently viewed booklets
See all booklets