Booklet
Instagram Removing Followers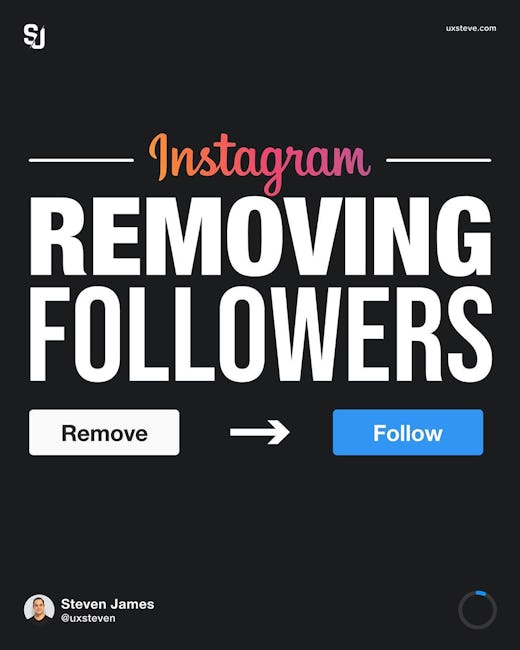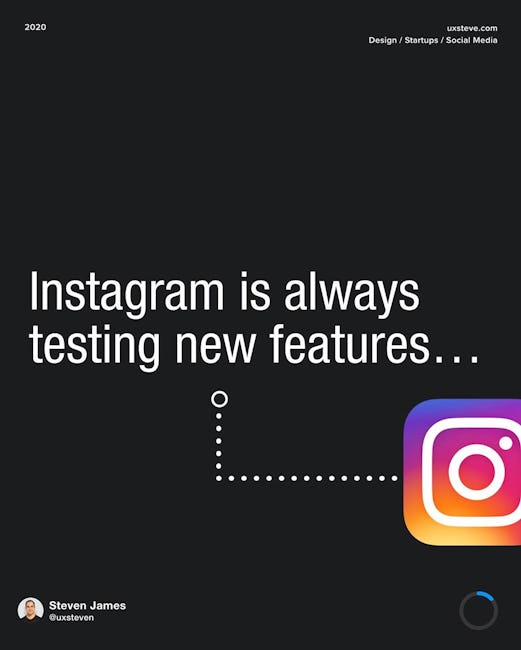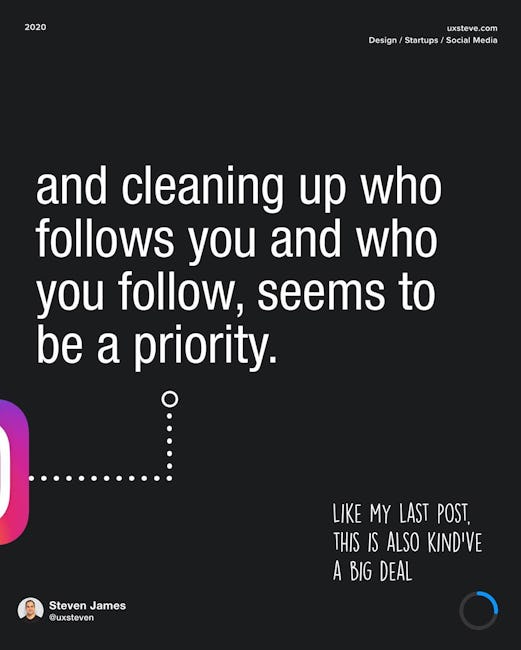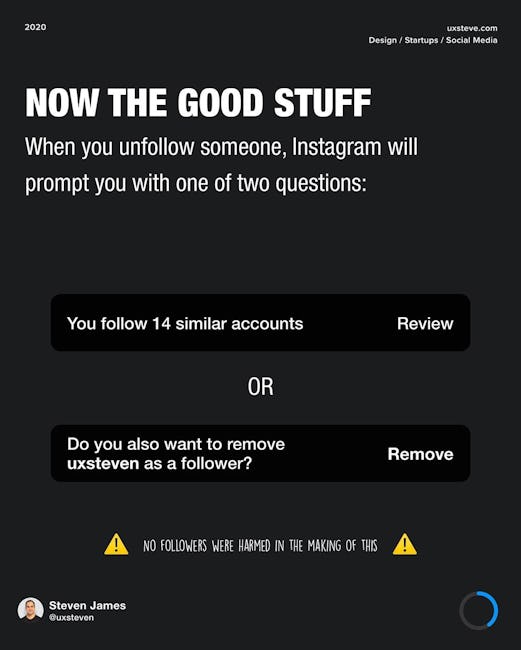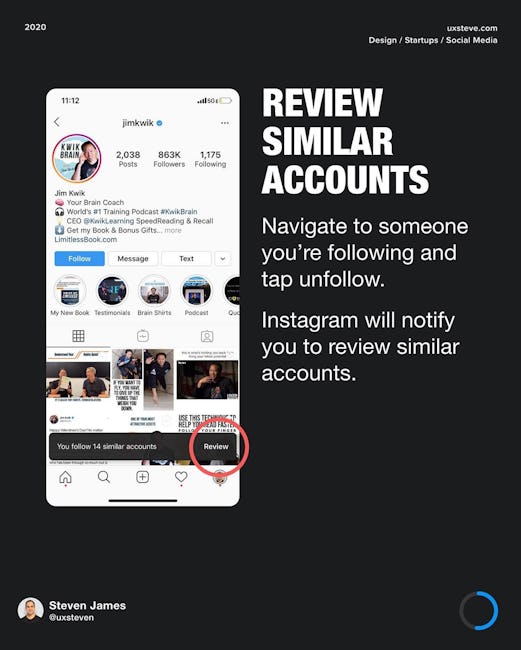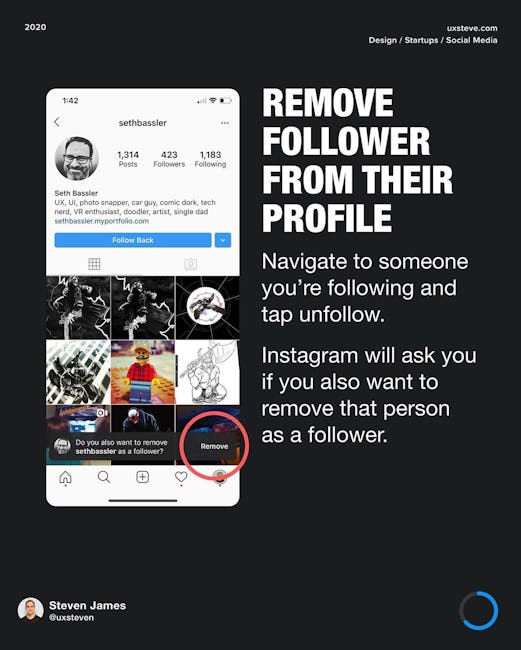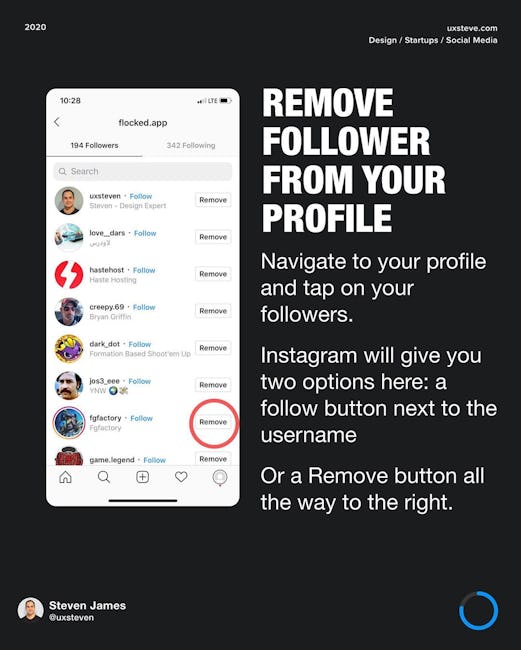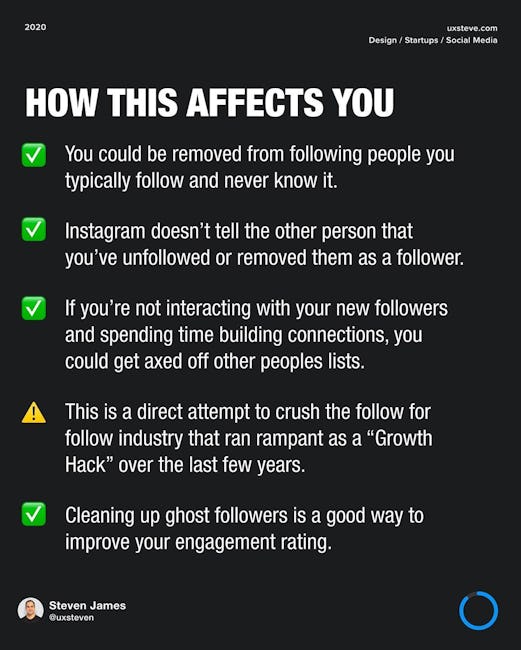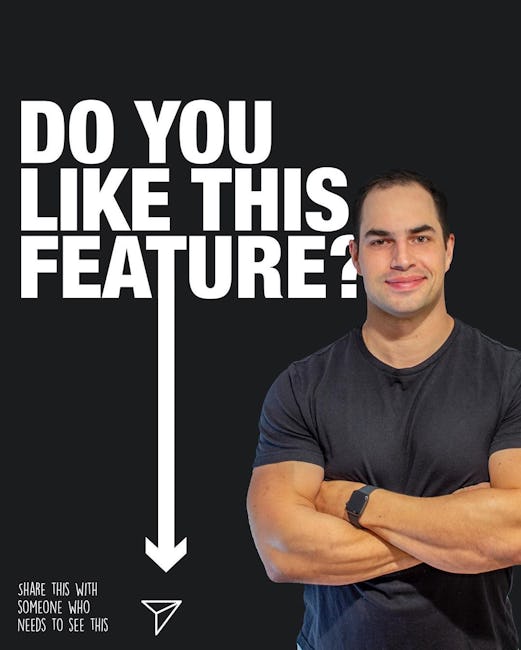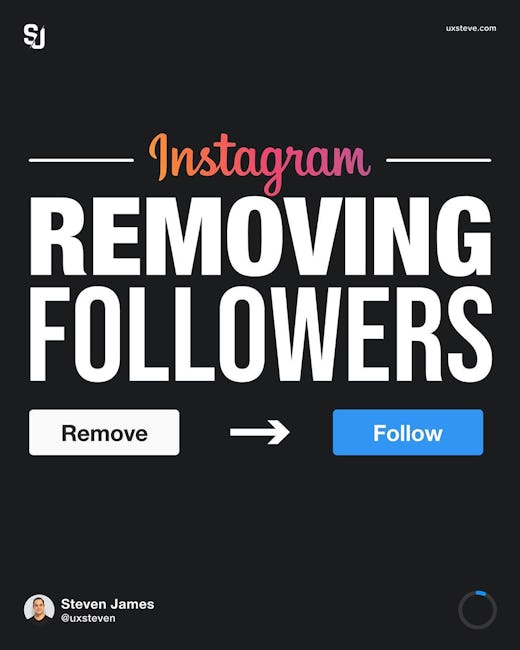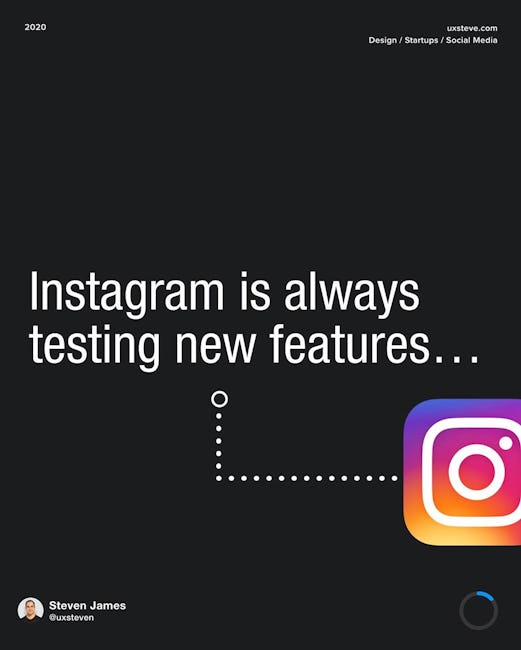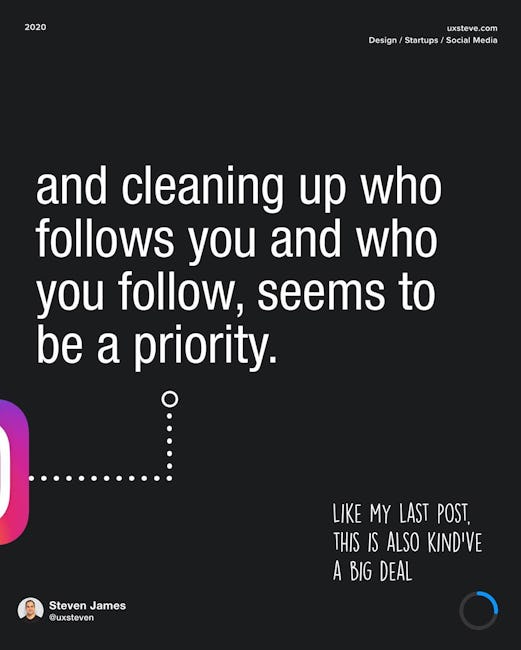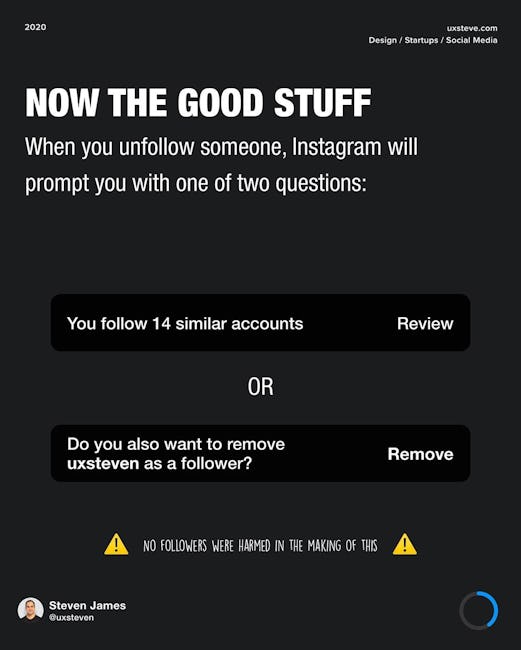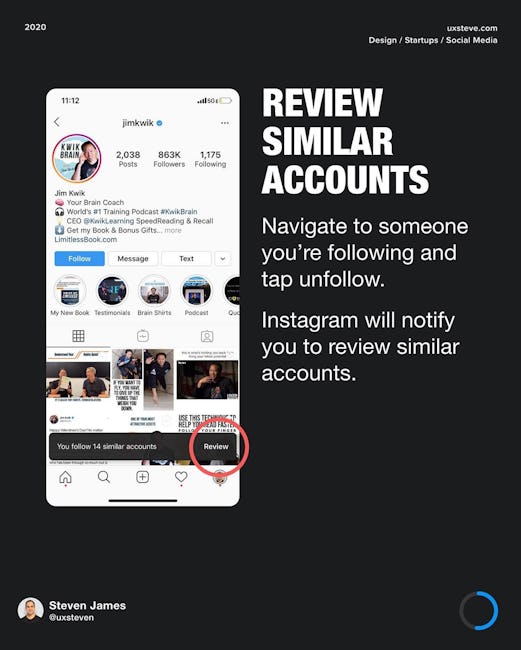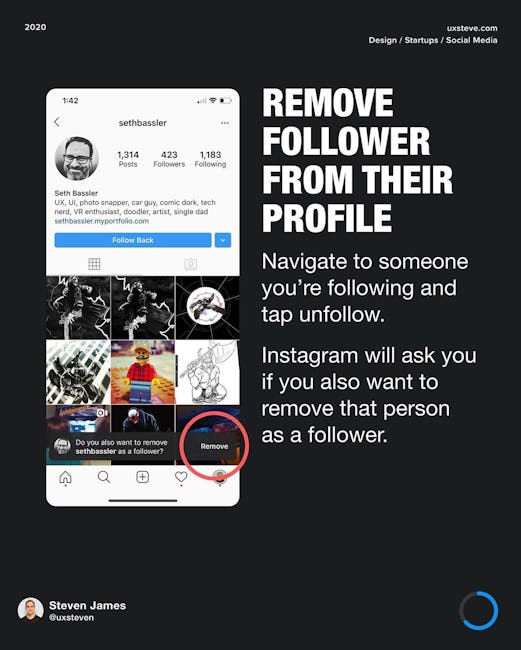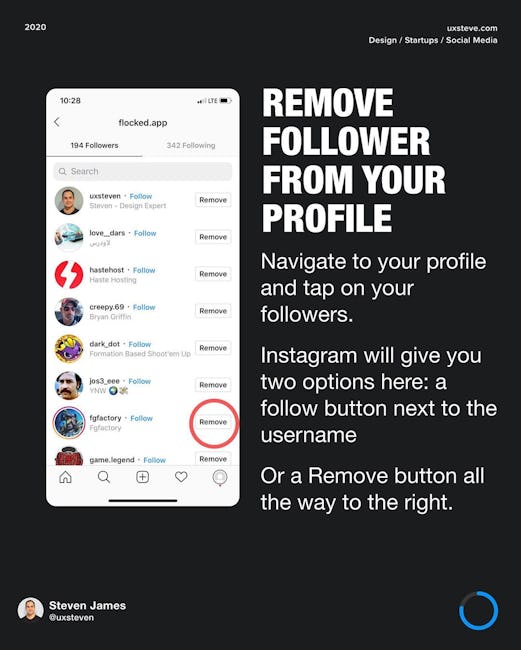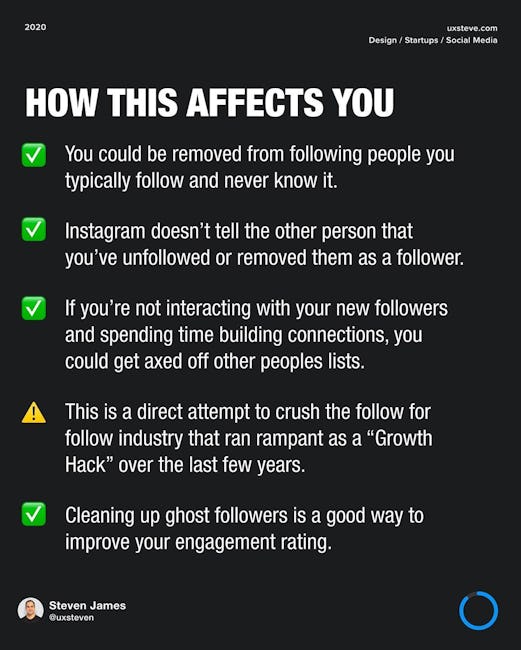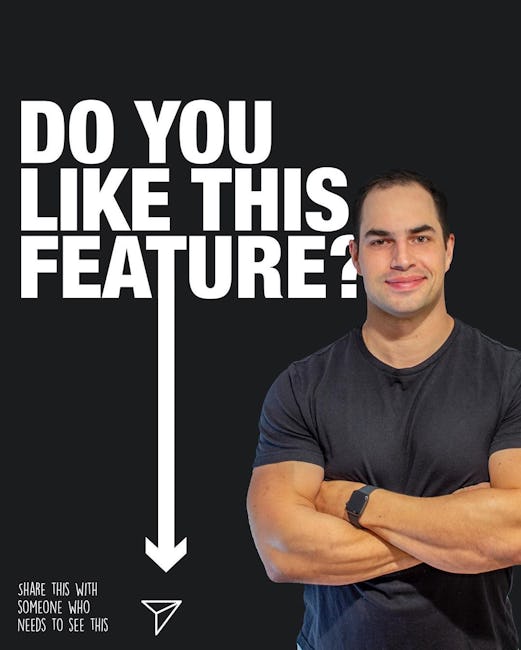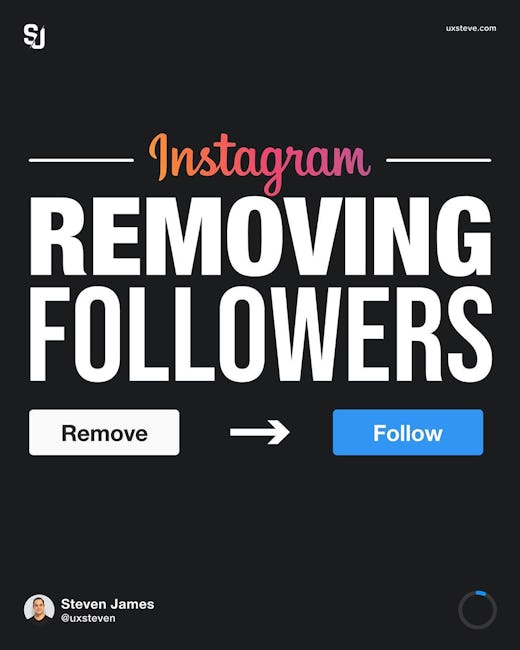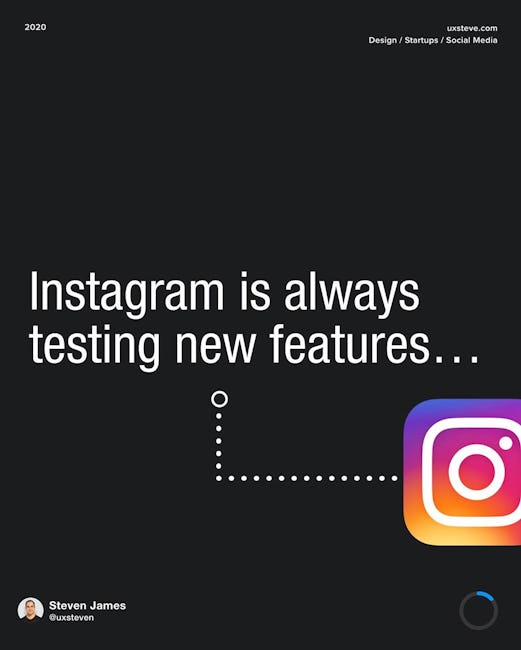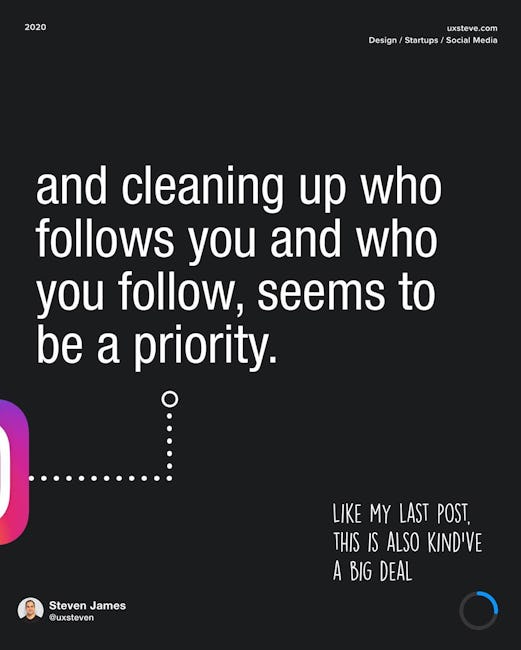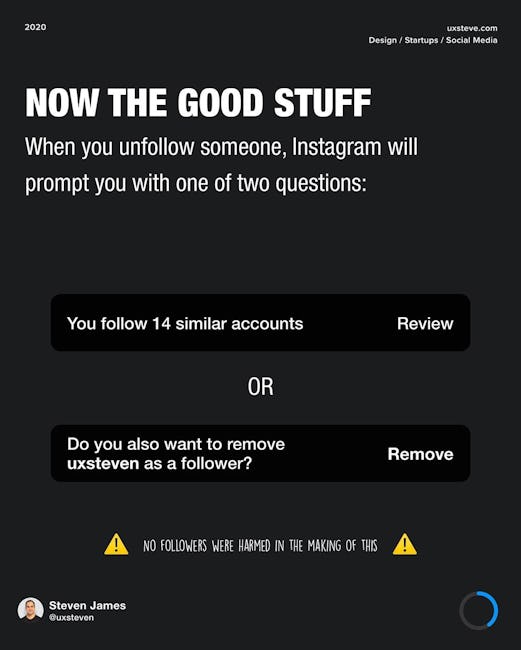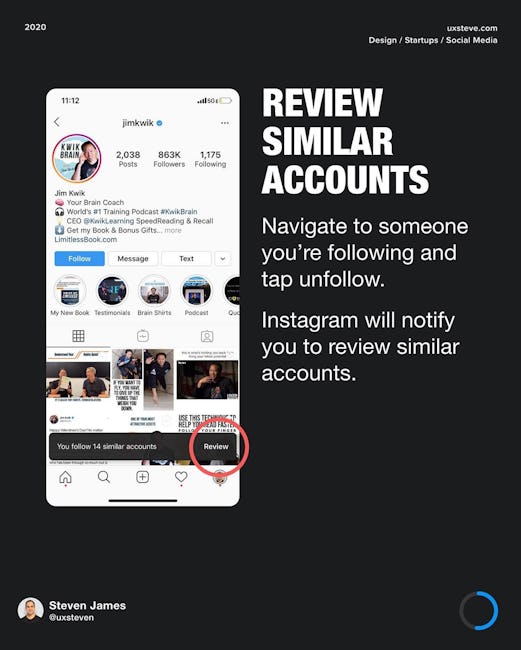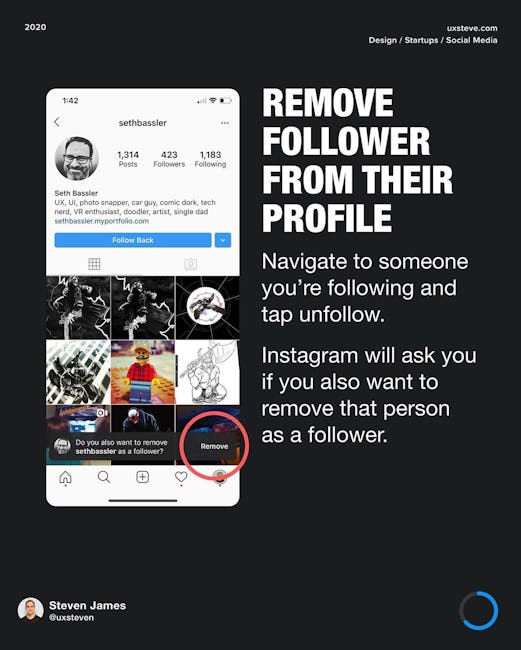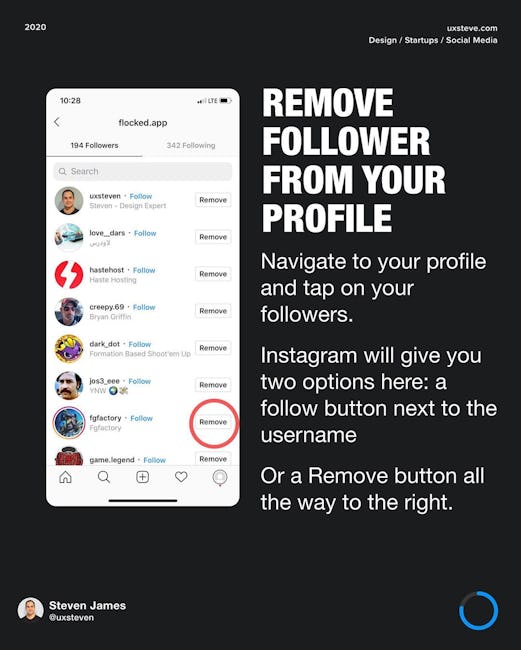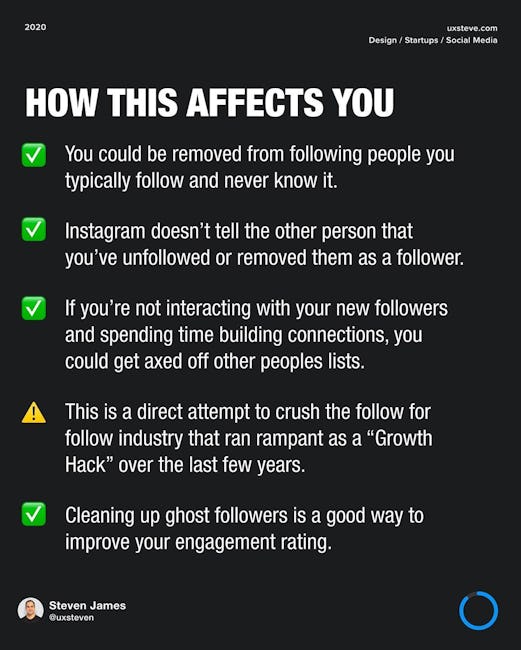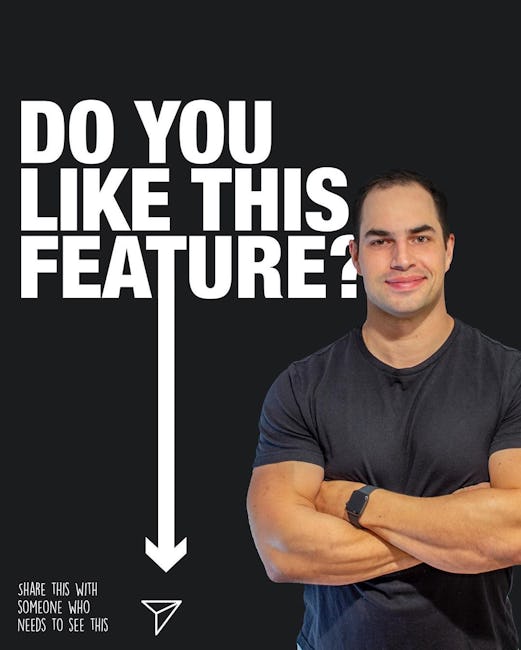 Instagram Removing Followers
Instagram is always testing new features...
and cleaning up who follows and who you follow, seems to be a priority
Now THE GOOD STUFF
When you unfollow someone, Instagram will prompt you with one of two questions:
REVIEW SIMILAR ACCOUNTS
Navigate to someone you're following and tap unfollow
Instagram will notify you to review similar accounts
REMOVE FOLLOWER FROM THEIR PROFILE
Navigate to someone you're following and tap unfollow.
Instagram will ask you if you also want to remove that person as a follower.
REMOVE FOLLOWER FROM YOUR PROFILE
Navigate to your profile and tap on your followers.
Instagram will give you two options here: a follow button next to the username
Or a Remove button all the way to the right.
How THIS AFFECTS YOU
You could be removed from following people you typically follow and never know it.
Instagram doesn't tell the other person that you've unfollowed or removed them as a follower.
If you're not interacting with your new followers and spending time building connections, you could get axed off other peoples lists.
This is a direct attempt to crush the follow for follow industry that ran rampant as a 'Growth Hack' over the last few years.
Cleaning up ghost followers is a good way to improve your engagement rating.
Do you like this feature?
More booklets by Steve Mellor
More Marketing booklets
Your recently viewed booklets
See all booklets