Booklet
Instagram How To Create Carousels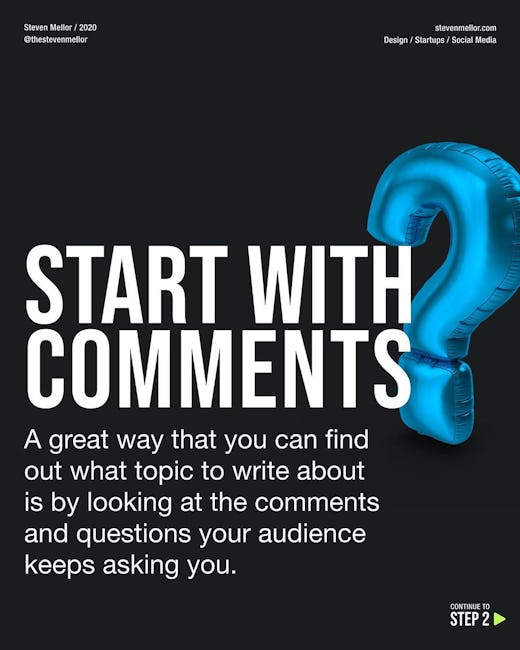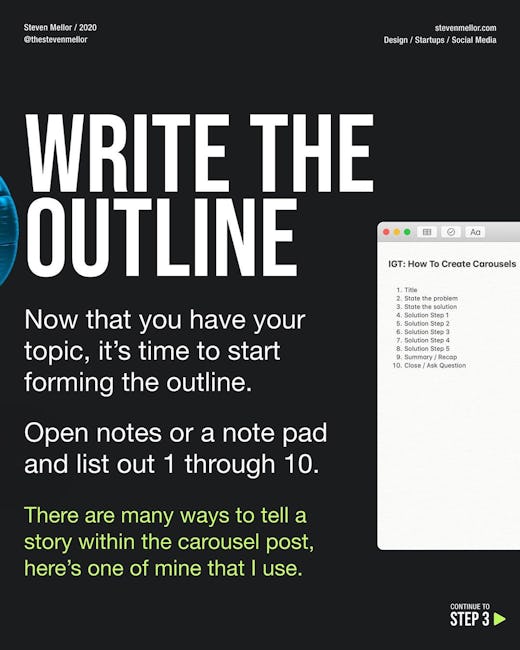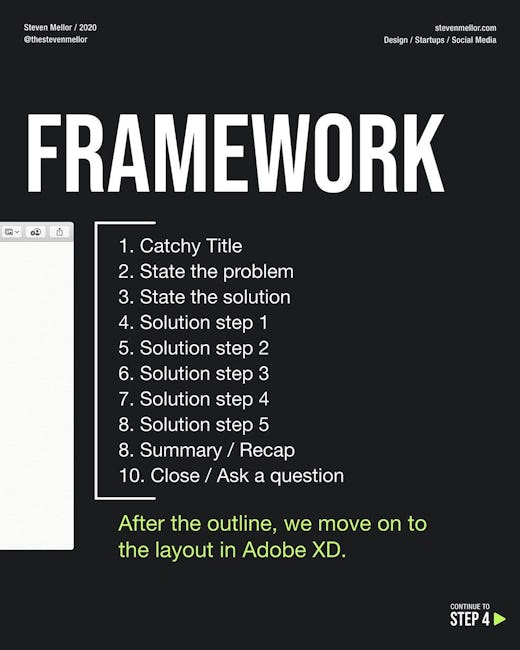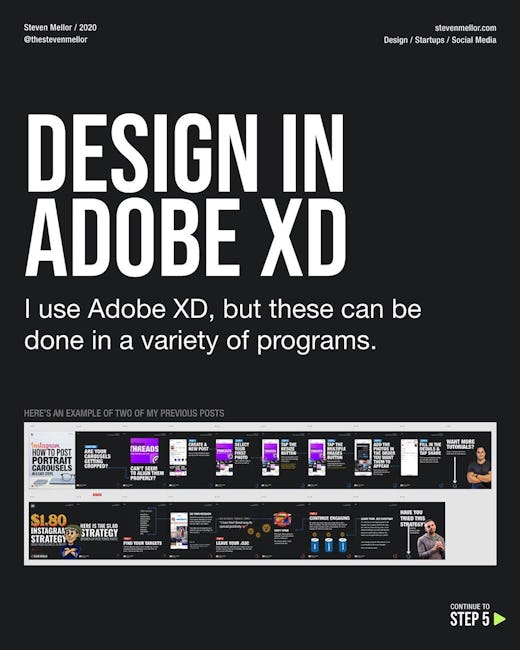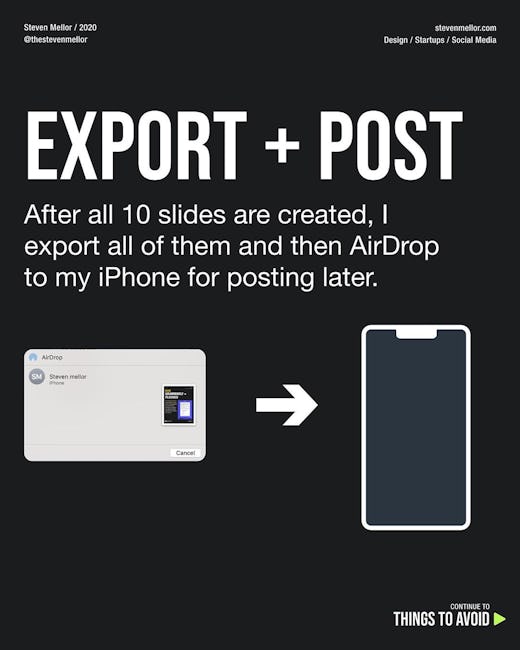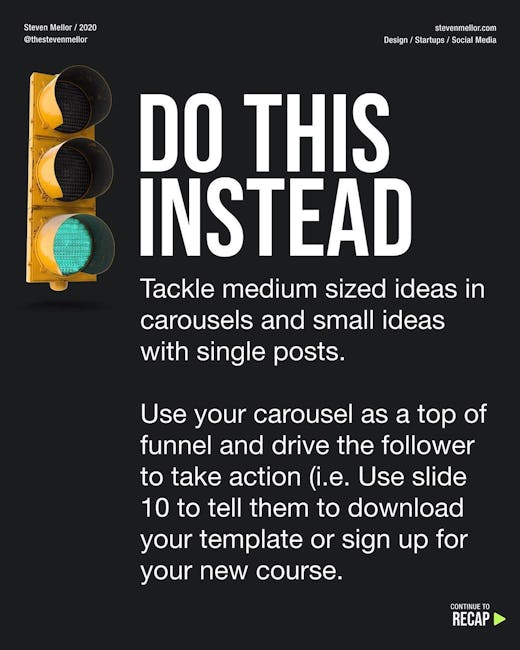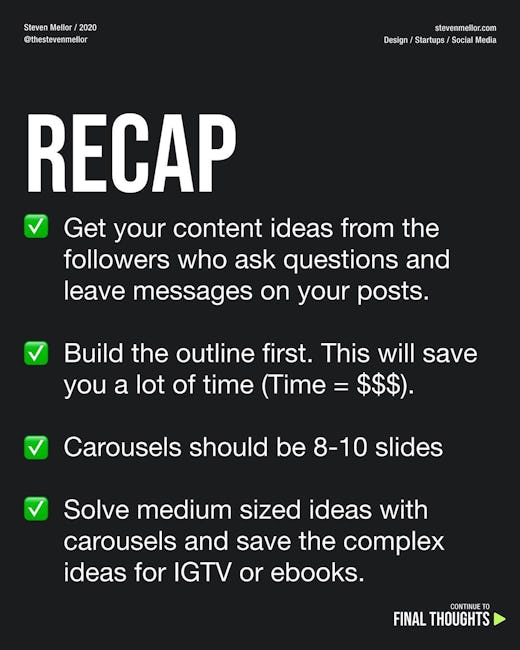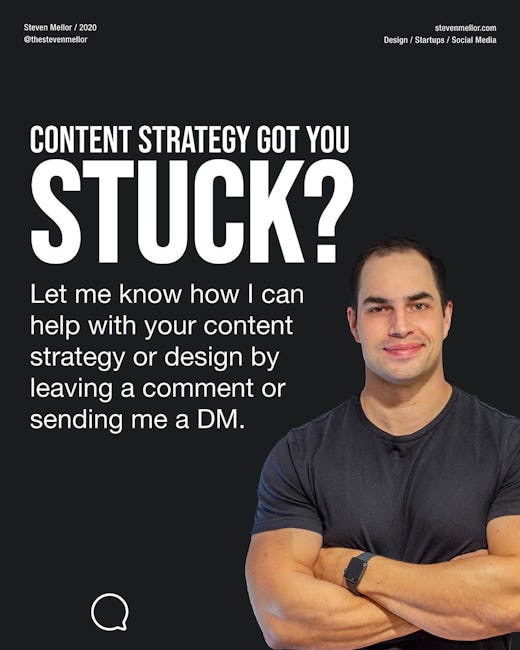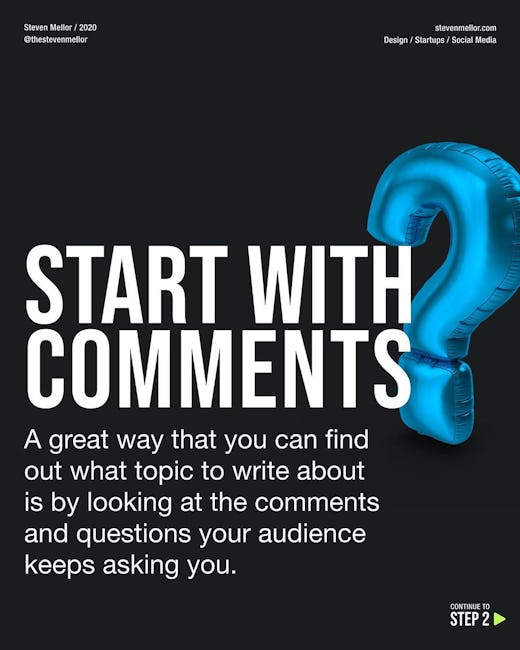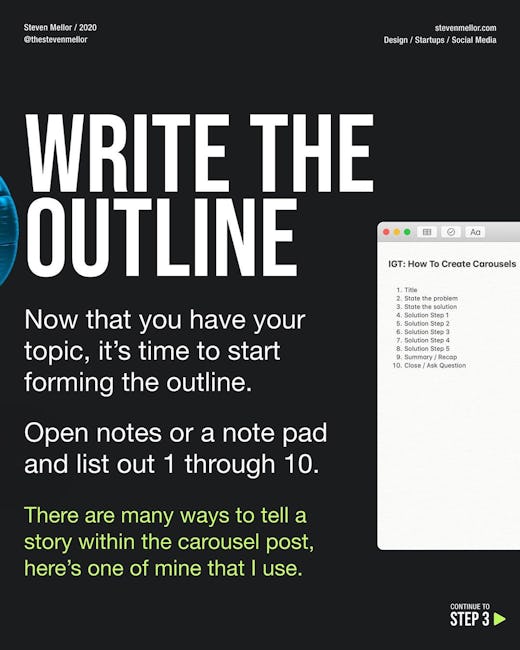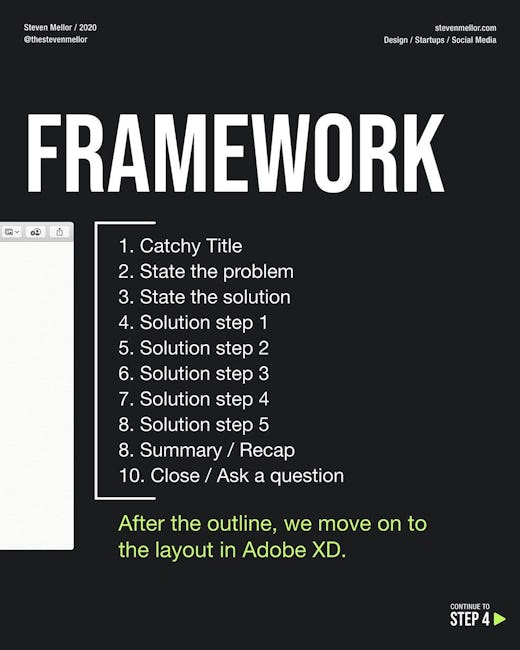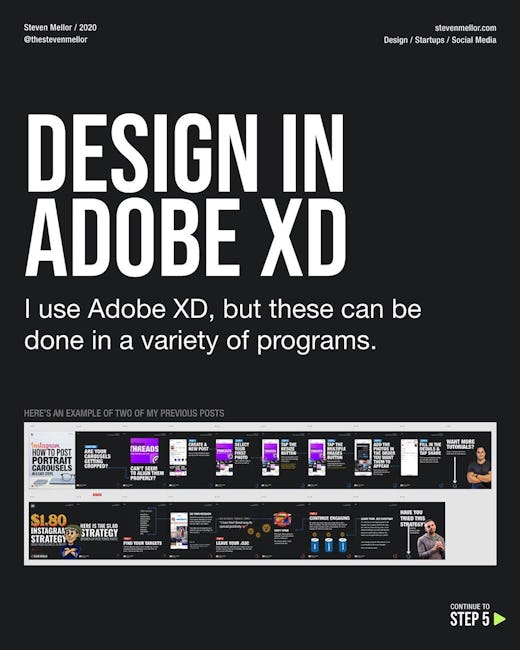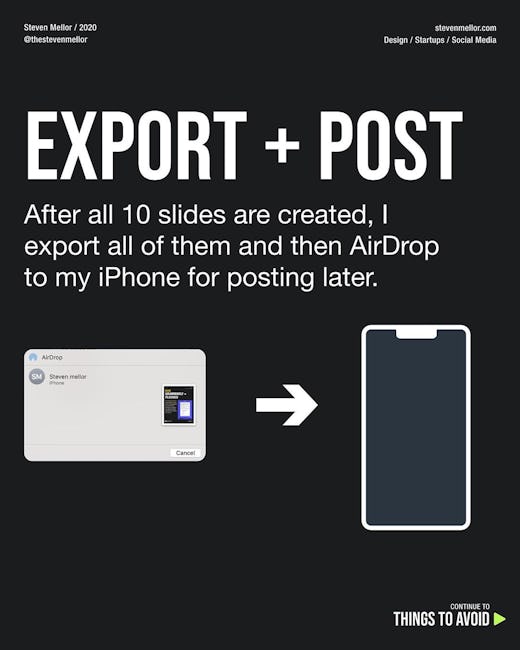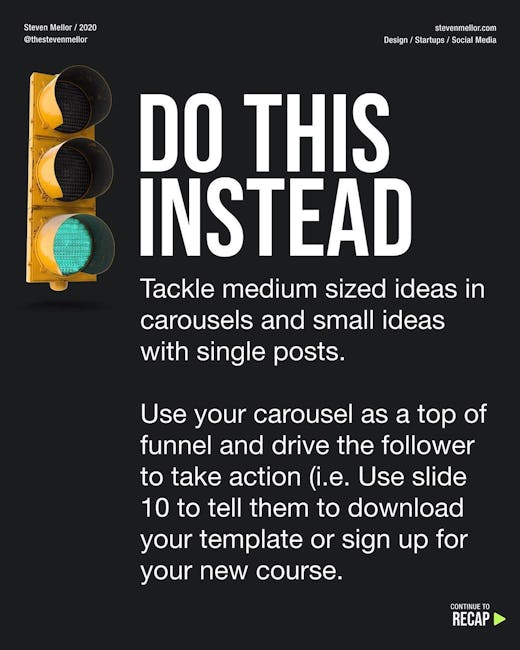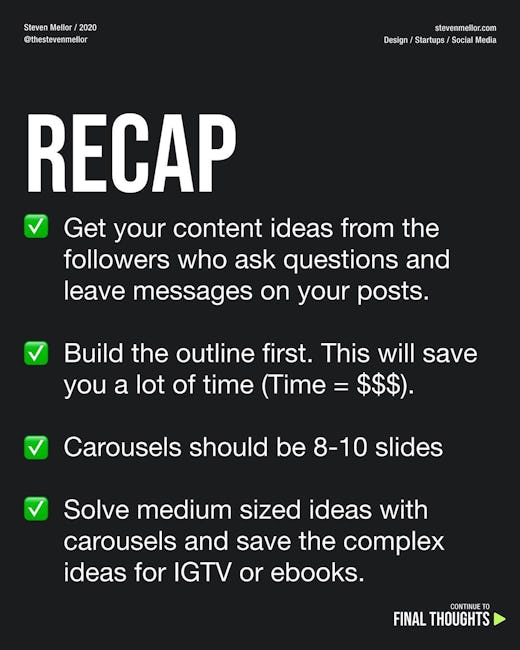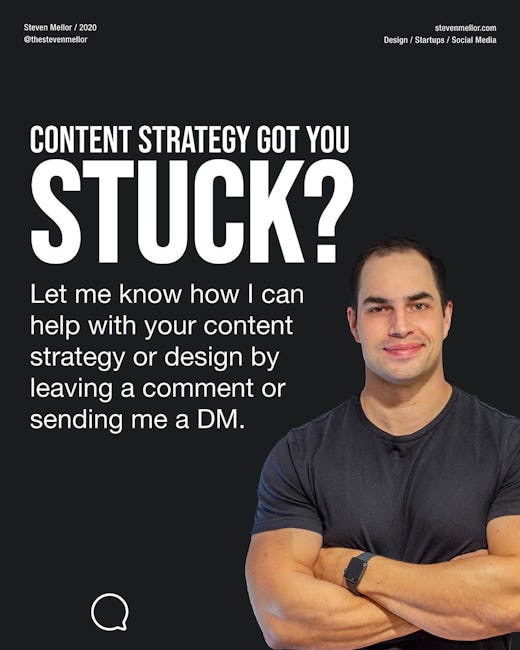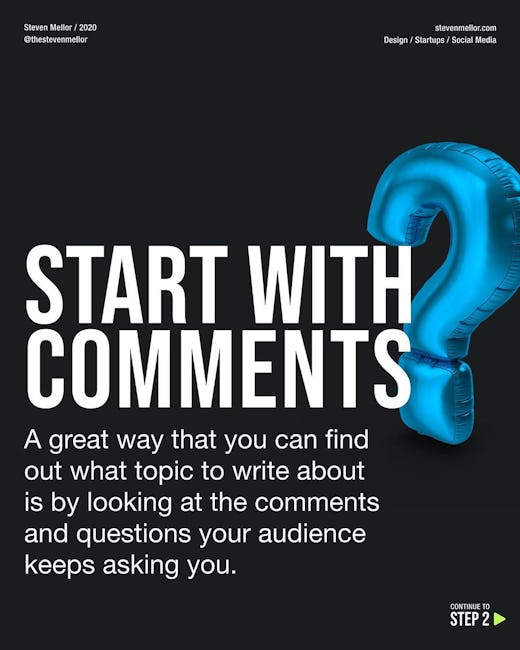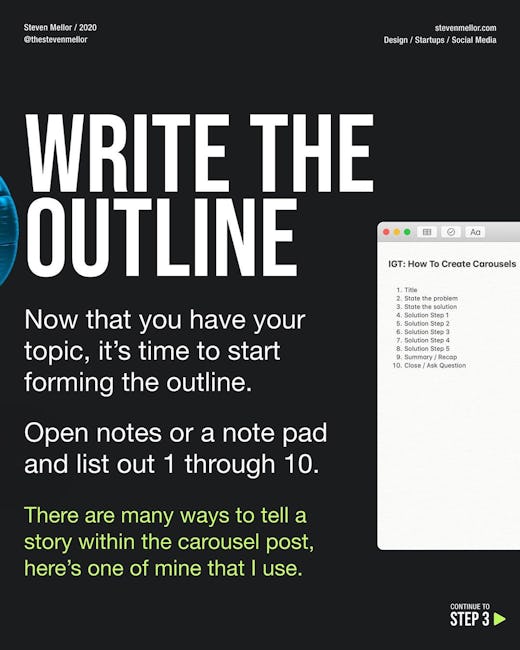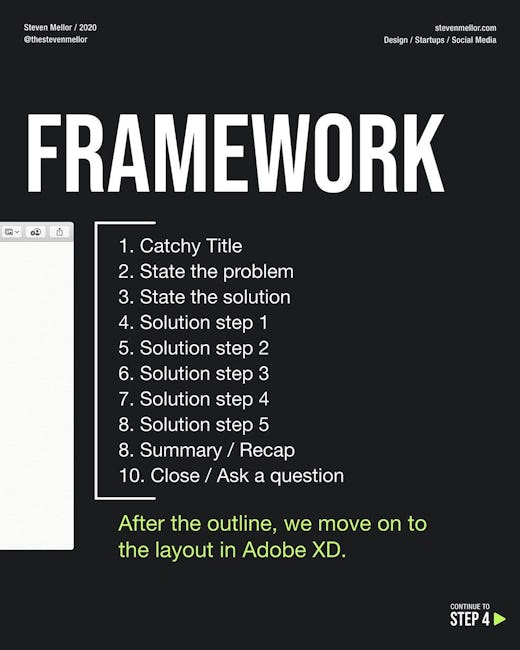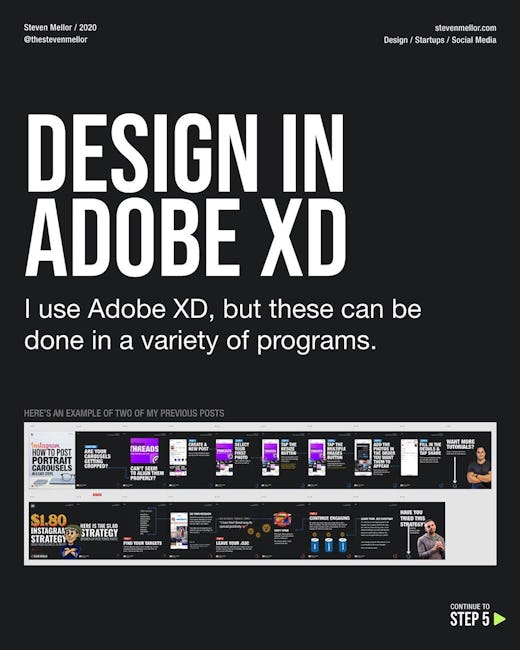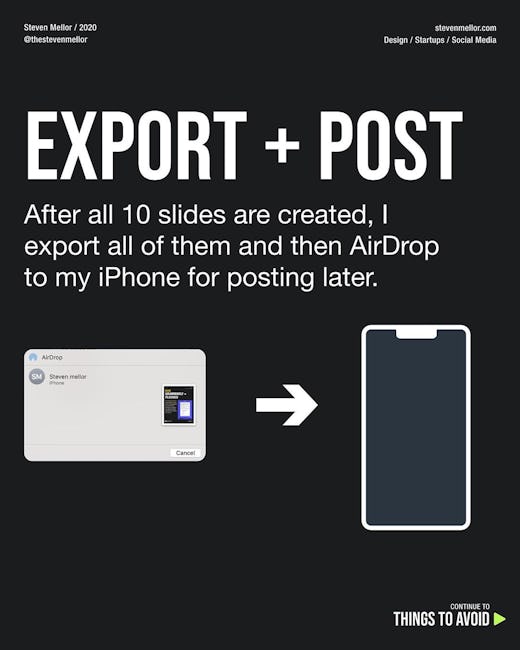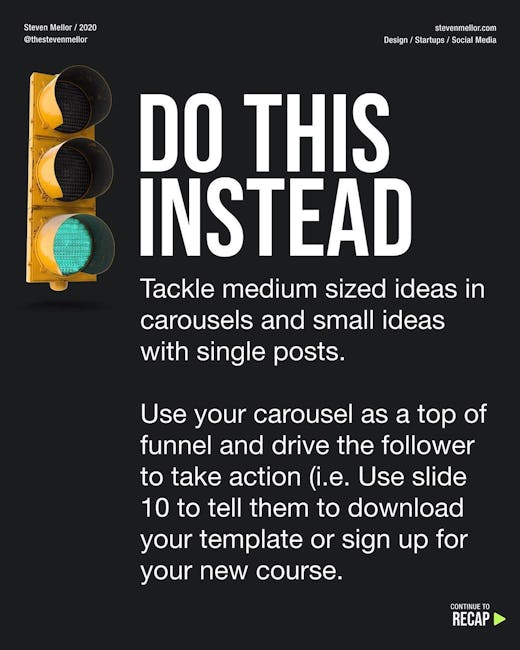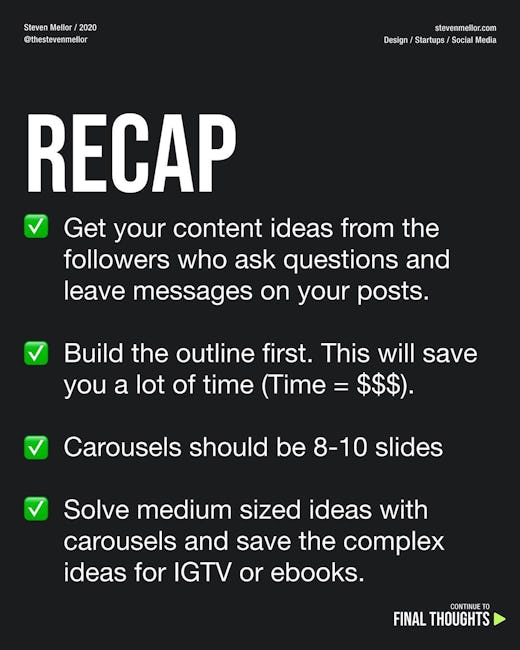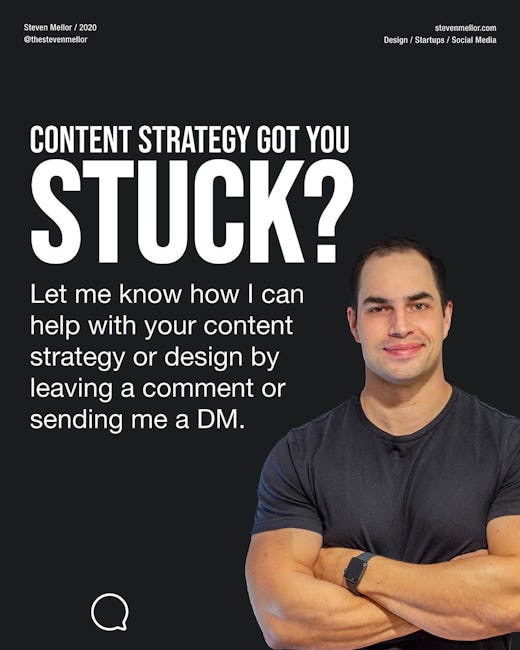 Instagram How To Create Carousels
START WITH COMMENTS
A great way that you can find out what topic to write about is by looking at the comments and questions your audience keeps asking you.
WRITE THE OUTLINE
Now that you have your topic, it's time to start forming the outline.
Open notes or a note pad and list out 1 through 10.
There are many ways to tell a story within the carousel post, here's one of mine that I use.
FRAMEWORK
1. Catchy Title
2. State the problem
3. State the solution
4. Solution step 1
5. Solution step 2
6. Solution step 3
7. Solution step 4
8. Solution step 5
8. Summary / Recap
10. Close / Ask a question
After the outline, we move on to the layout in Adobe XD.
DESIGN IN ADOBE XD
I use Adobe XD, but these can be done in a variety of programs.
EXPORT + POST
After all 10 slides are created, I export all of them and then AirDrop to my iPhone for posting later.
AVOID THIS
I like to avoid using less than 8 slides, as a general rule. The more the user swipes through your content and spends time consuming your slides, the better the post will perform.
Also, avoid really complex problems, leave the longer stuff for IGTV or downloadable cheat sheets and ebooks.
DO THIS INSTEAD
Tackle medium sized ideas in carousels and small ideas with single posts.
Use your carousel as a top of funnel and drive the follower to take action (i.e. Use slide 10 to tell them to download your template or sign up for your new course.
RECAP
Get your content ideas from the followers who ask questions and leave messages on your posts.
Build the outline first. This will save you a lot of time (Time = $$$).
Solve medium sized ideas with carousels and save the complex ideas for IGTV or ebooks.
CONTENT STRATEGY GOT YOU STUCK?
Let me know how I can help with your content strategy or design by leaving a comment or sending me a DM.
More booklets by Steve Mellor
More Marketing booklets
Your recently viewed booklets
See all booklets