Booklet
Instagram Designing Stories A Beginners Setup Guide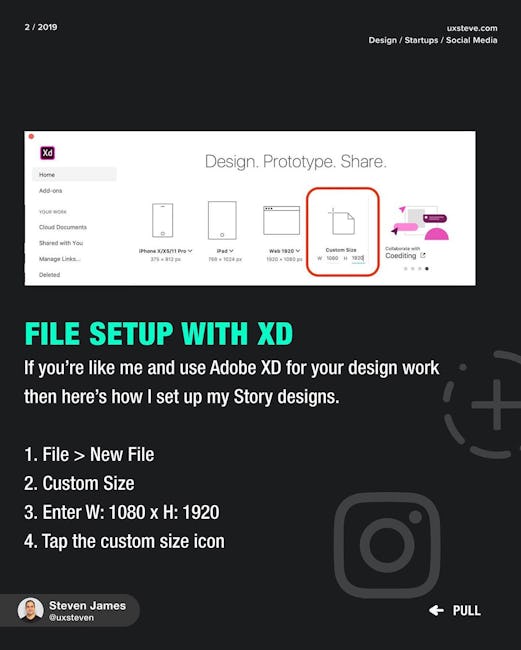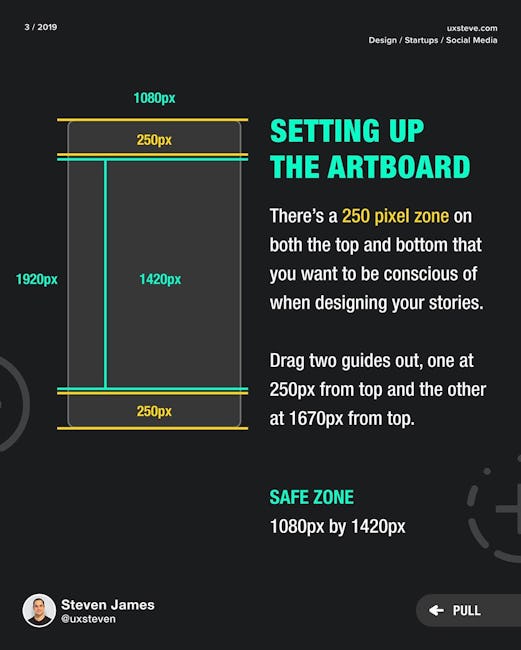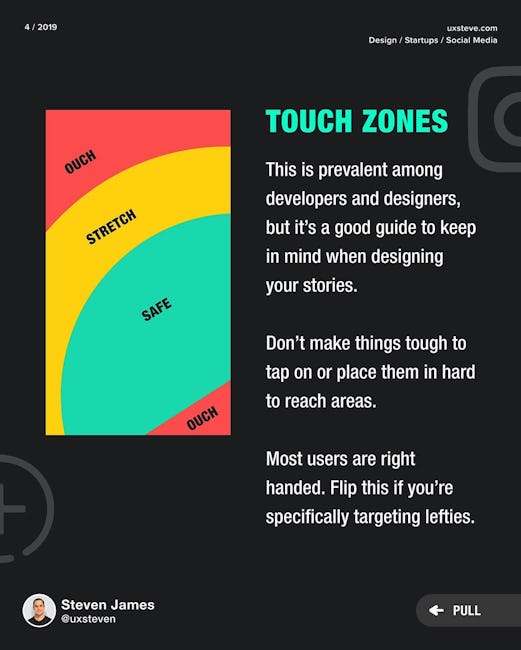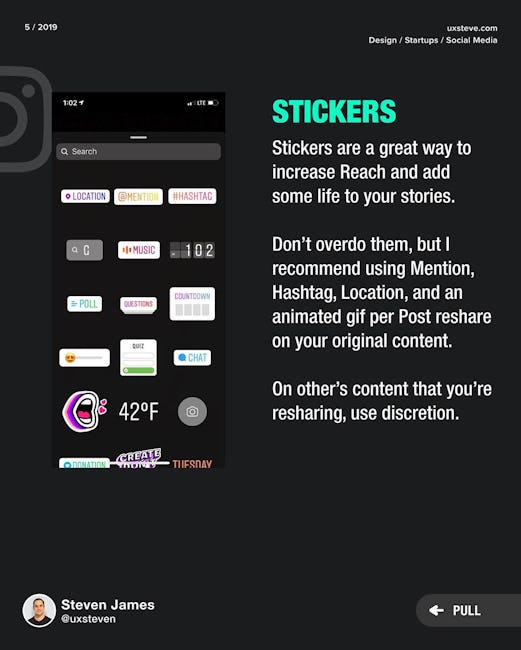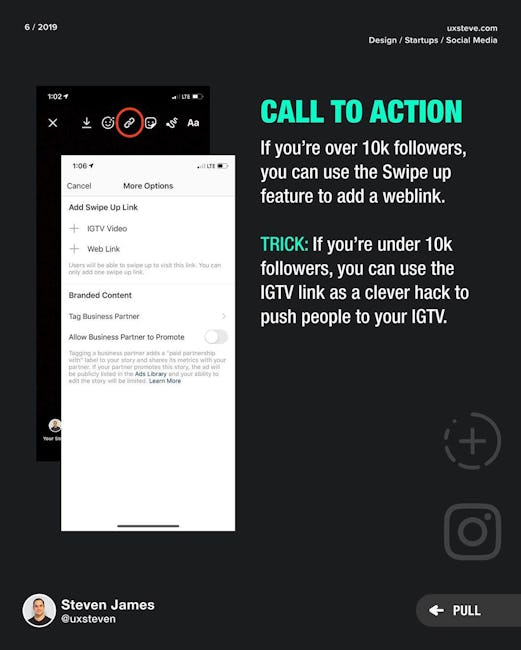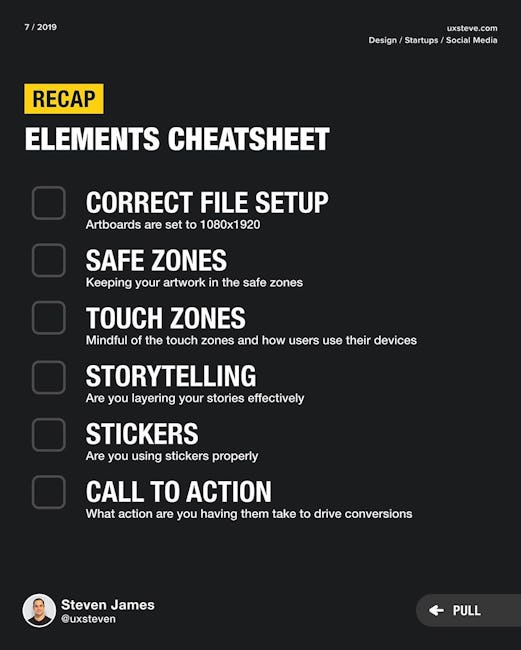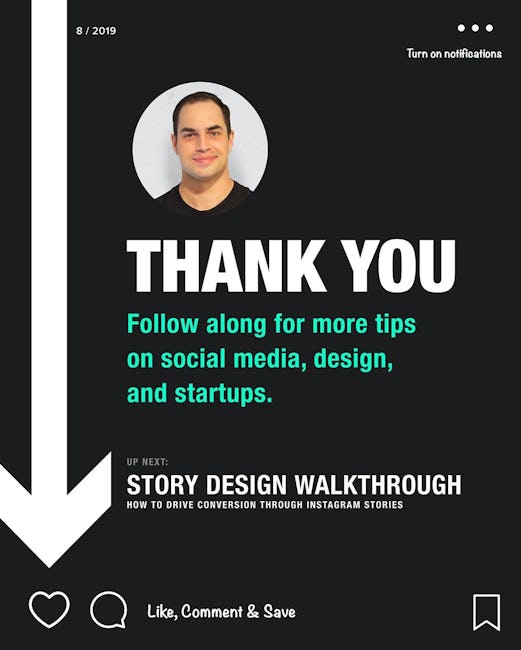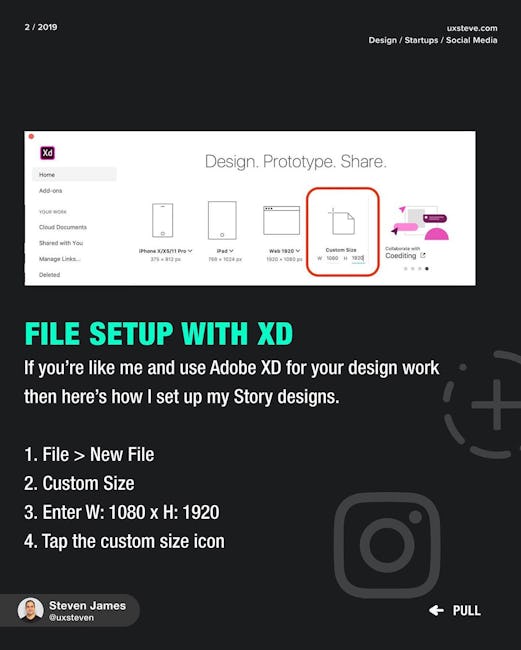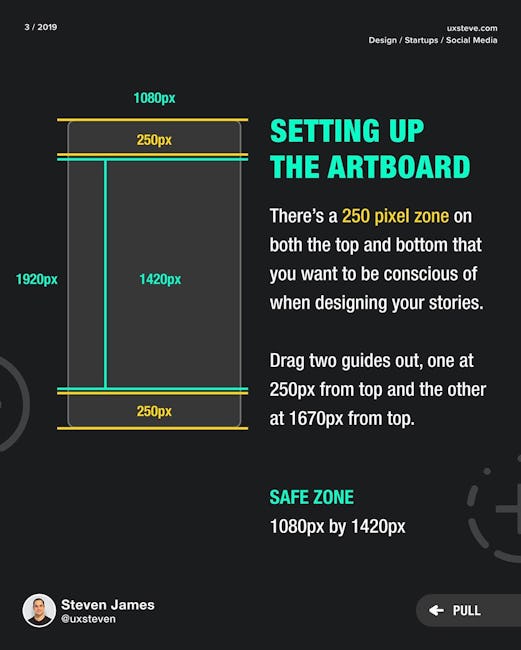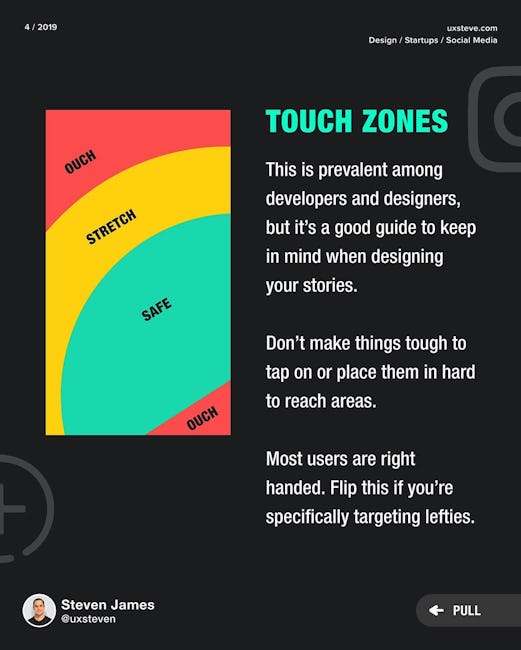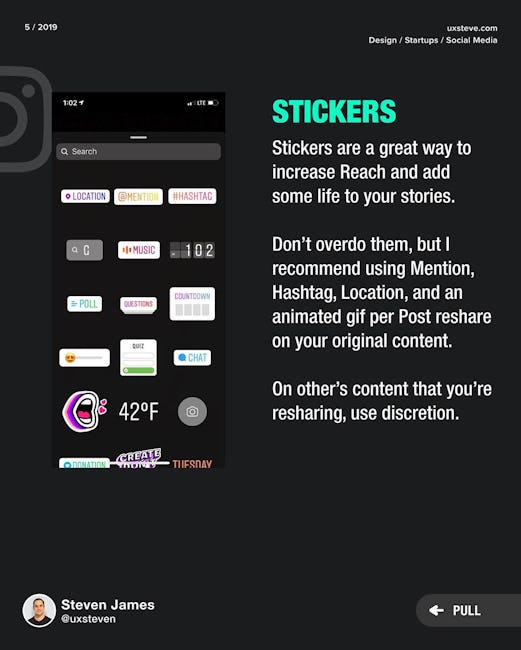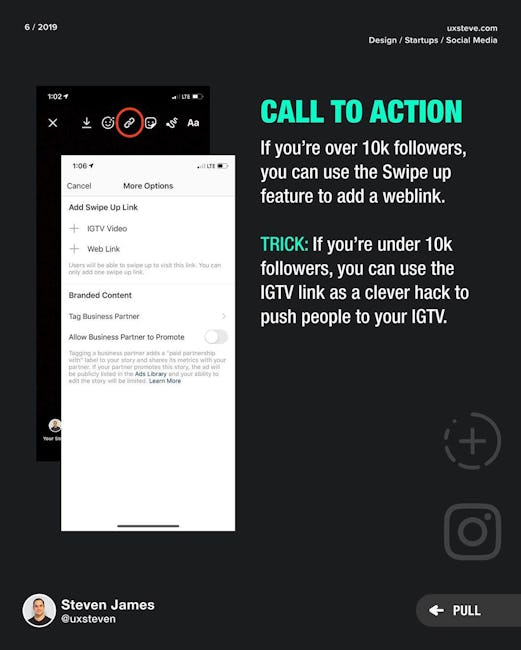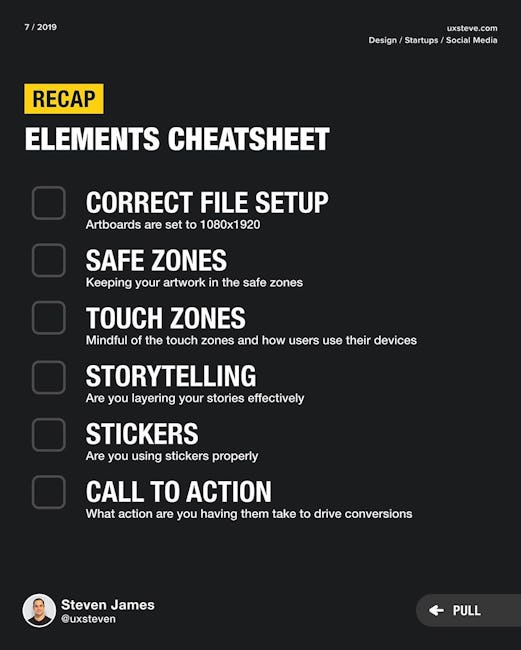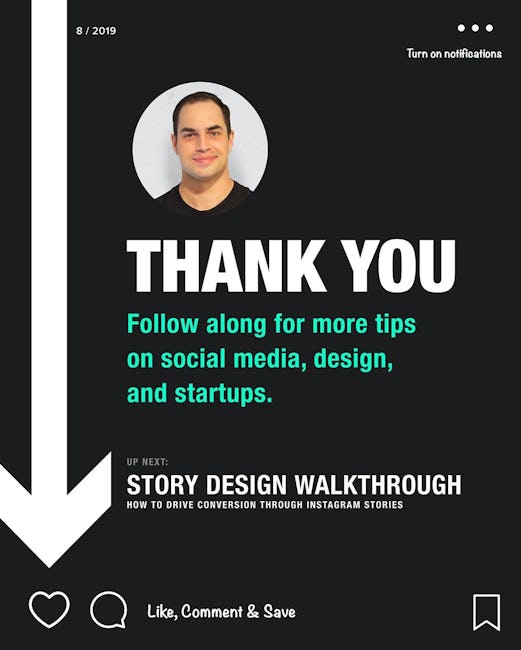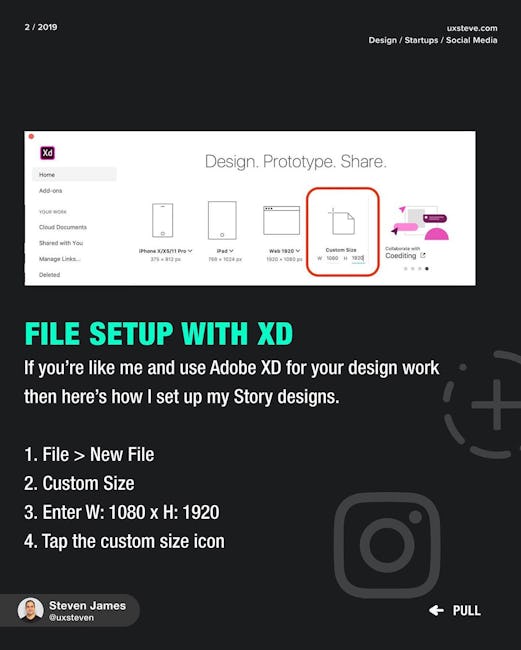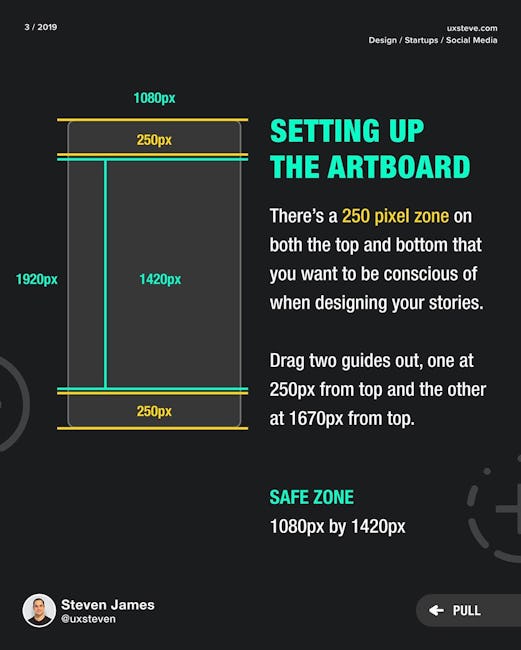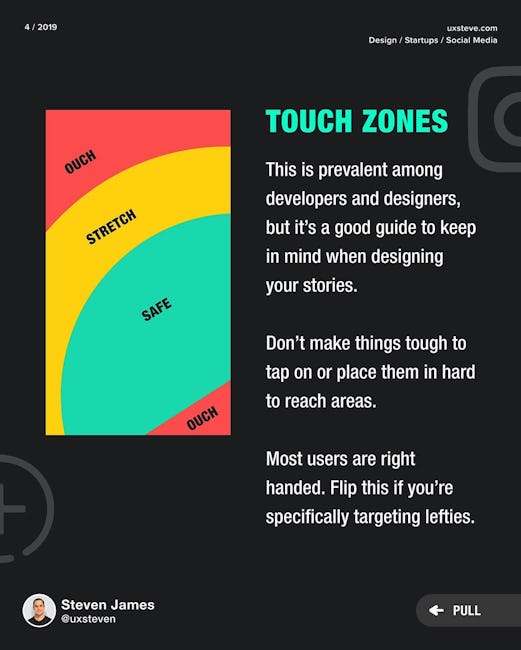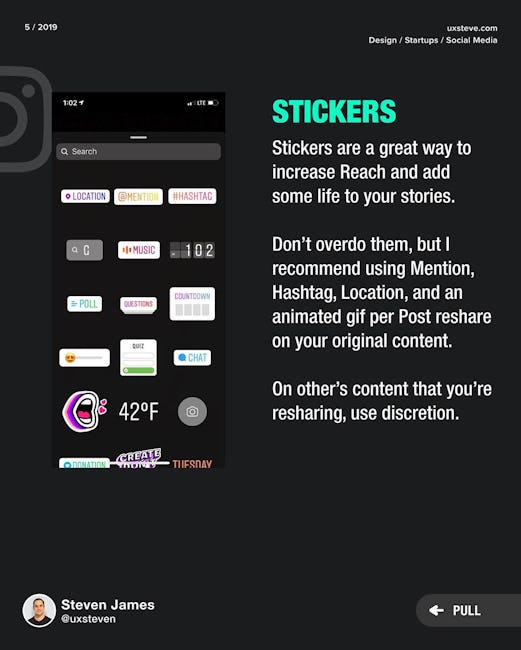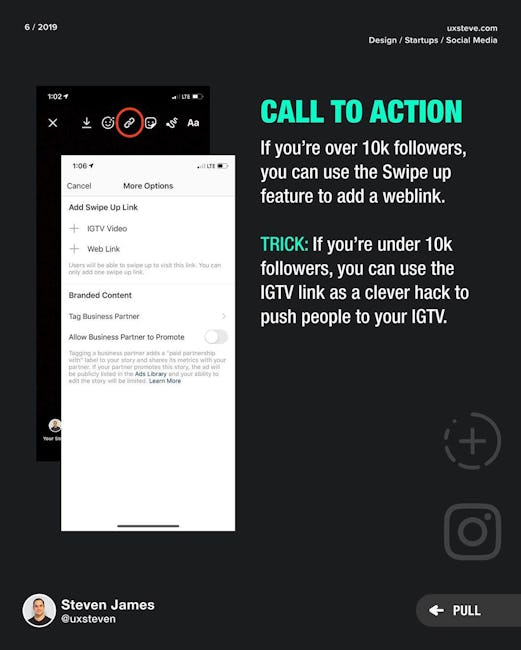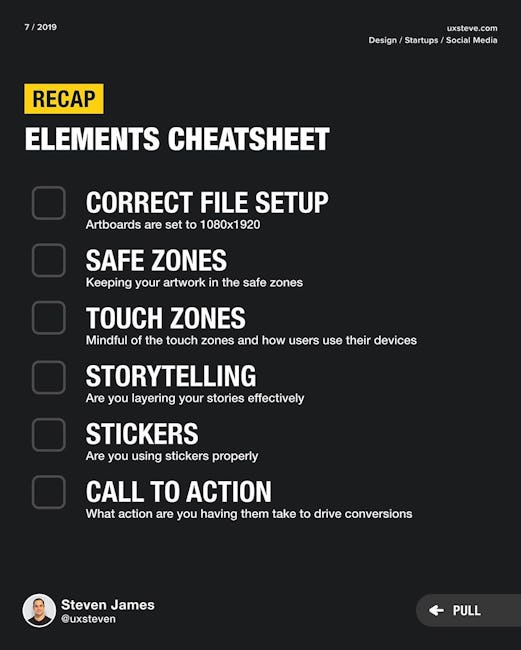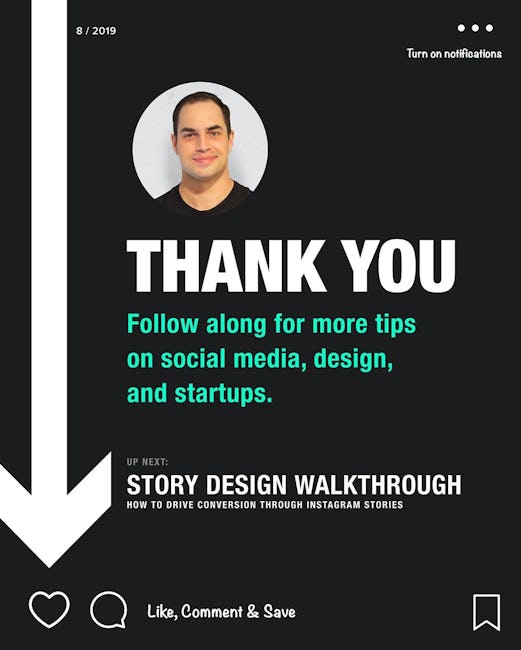 Instagram Designing Stories A Beginners Setup Guide
FILE SETUP WITH XD
If you're like me and use Adobe XD for your design work then here's how I set up my Story designs.
1. File > New File
2. Custom Size
3. Enter W: 1080 x H: 1920
4. Tap the custom size icon
SETTING UP THE ARTBOARD
There's a 250 pixel zone on both the top and bottom that you want to be conscious of when designing your stories.
Drag two guides out, one at 250px from top and the other at 1670px from top.
SAFE ZONE 1080px by 1420px
TOUCH ZONES
This is prevalent among developers and designers, but it's a good guide to keep in mind when designing your stories.
Don't make things tough to tap on or place them in hard to reach areas.
Most users are right handed. Flip this if you're specifically targeting lefties.
STICKERS
Stickers are a great way to increase Reach and add some life to your stories.
Don't overdo them, but I recommend using Mention, Hashtag, Location, and an animated gif per Post reshare on your original content.
On other's content that you're resharing, use discretion.
CALL TO ACTION
If you're over 10k followers, you can use the Swipe up feature to add a weblink.
TRICK: If you're under 10k followers, you can use the IGTV link as a clever hack to push people to your IGTV.
ELEMENTS CHEATSHEET
CORRECT FILE SETUP
Artboards are set to 1080x1920
SAFE zoNEs
Keeping your artwork in the safe zones
TOUCH ZONES
Mindful of the touch zones and how users use their devices
STORYTELLING
Are you layering your stories effectively
STICKERS
Are you using stickers properly
CALL TO ACTION
What action are you having them take to drive conversions
THANK YOU
Follow along for more tips on social media, design, and startups.
More booklets by Steve Mellor
More Marketing booklets
Your recently viewed booklets
See all booklets