Booklet
Instagram Ad Setup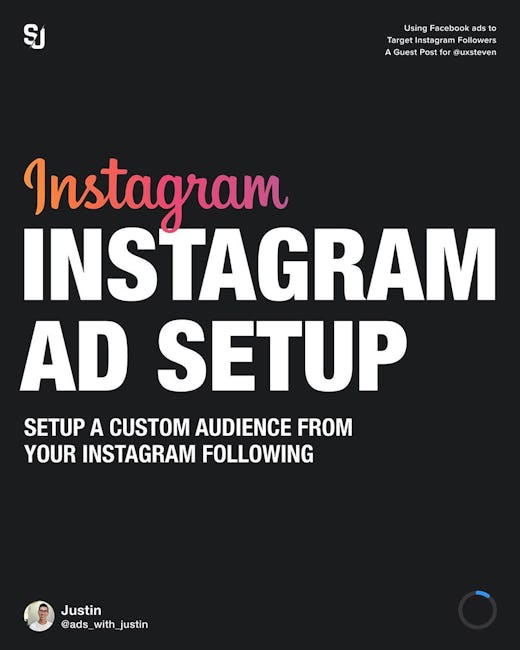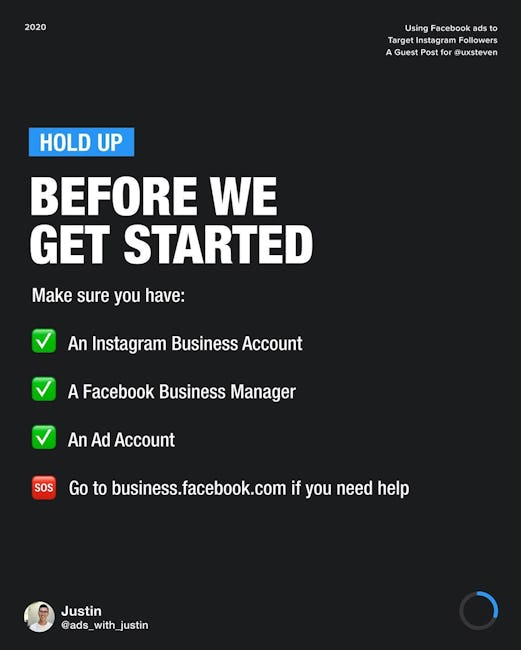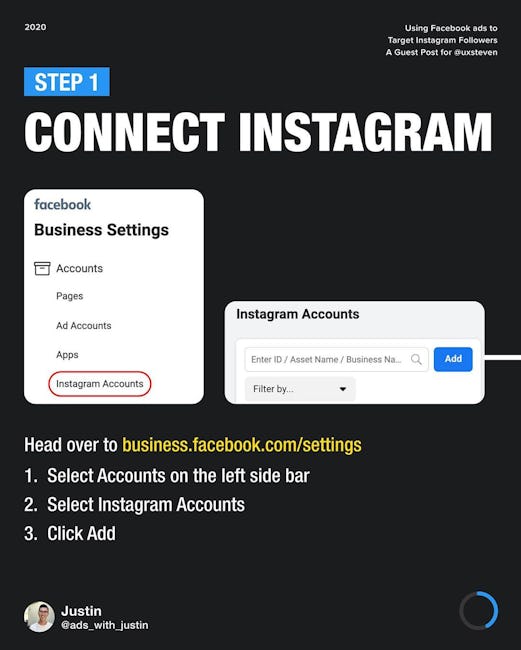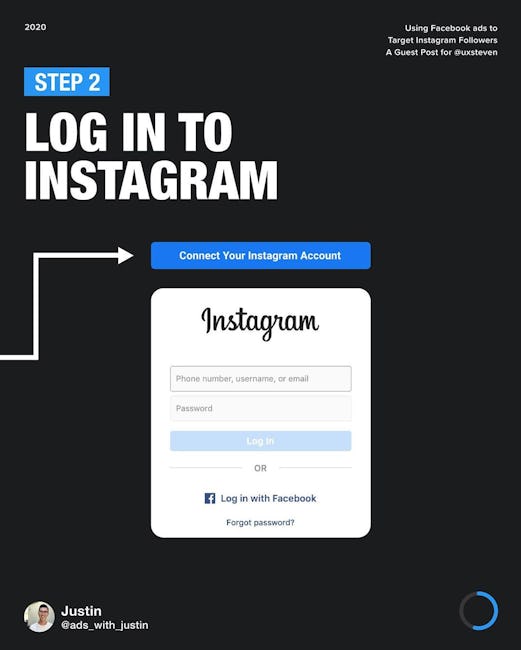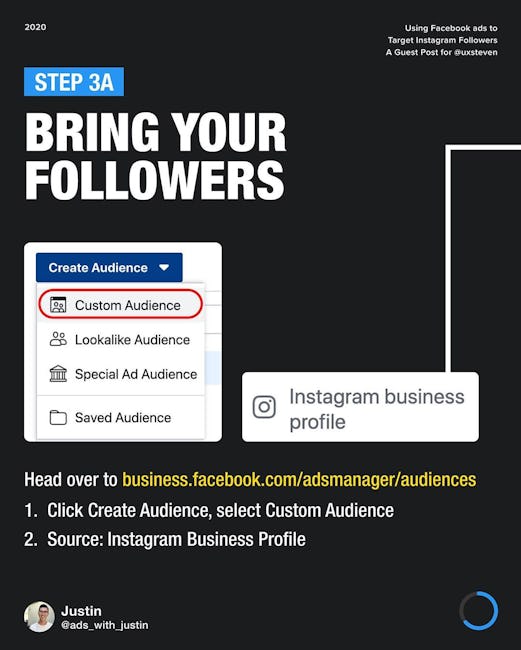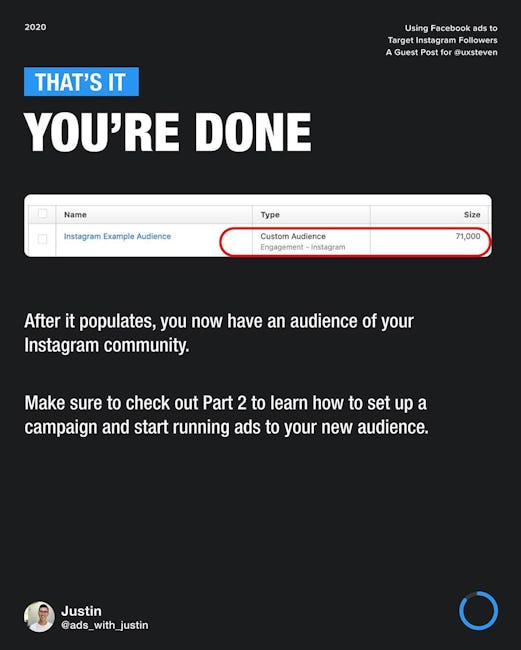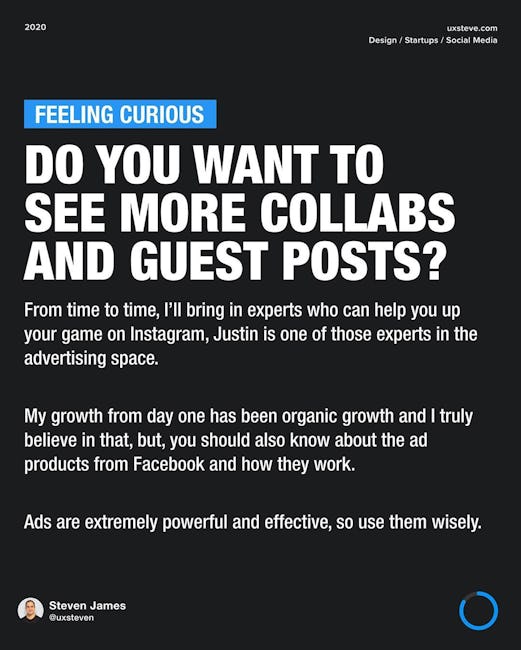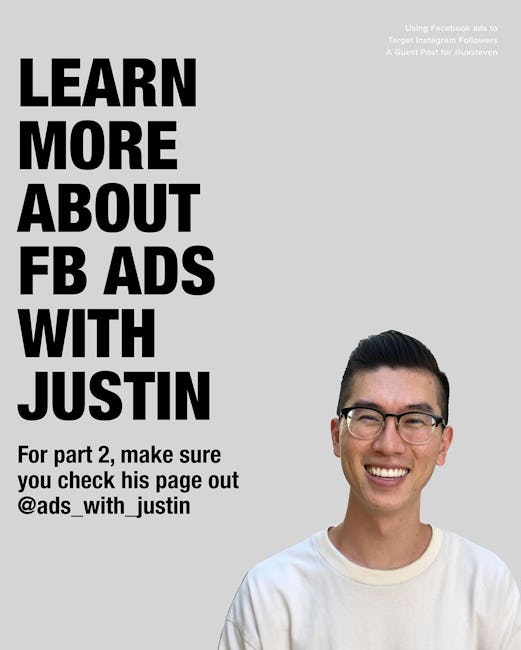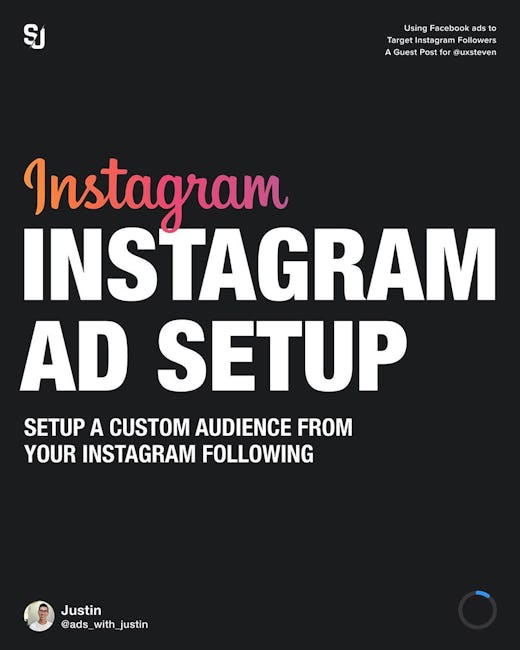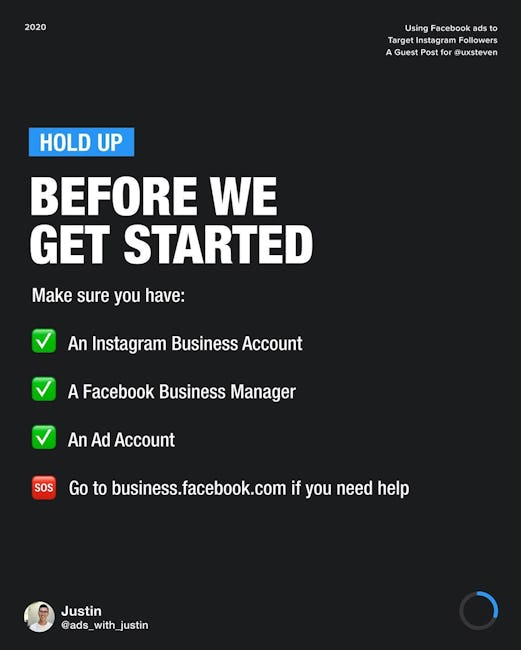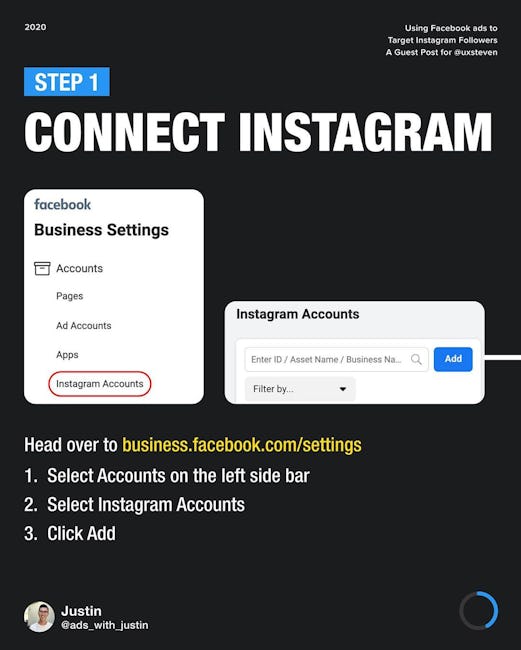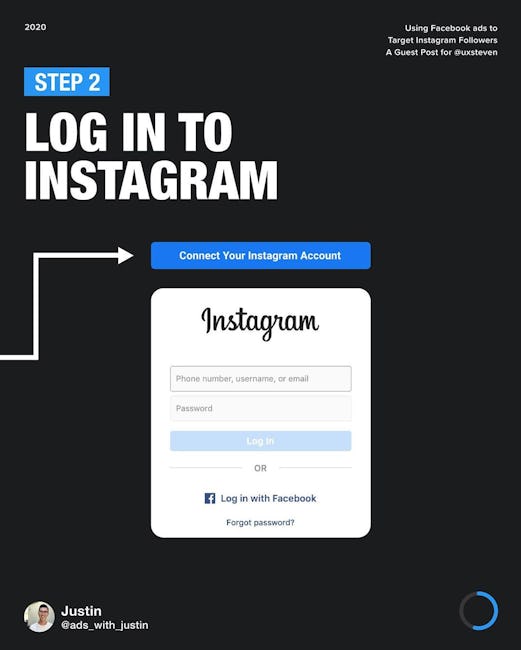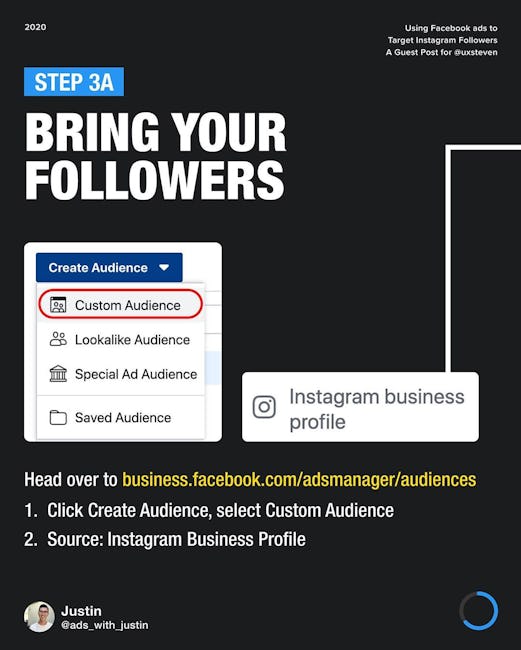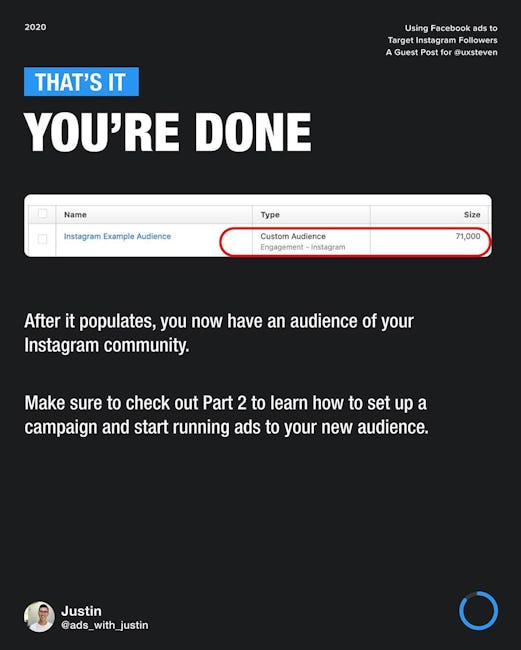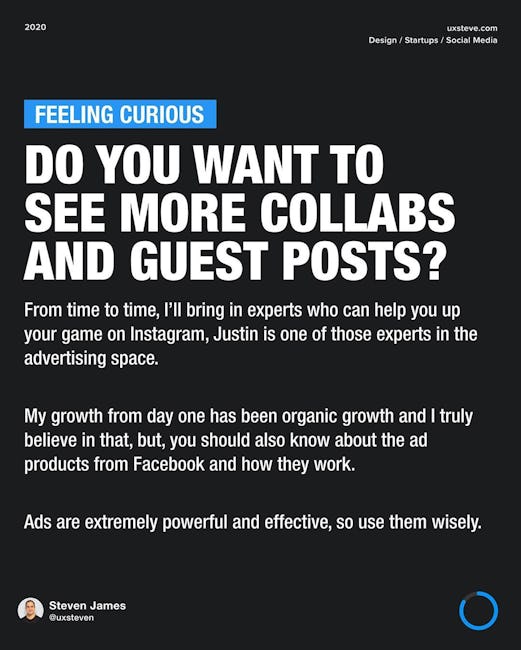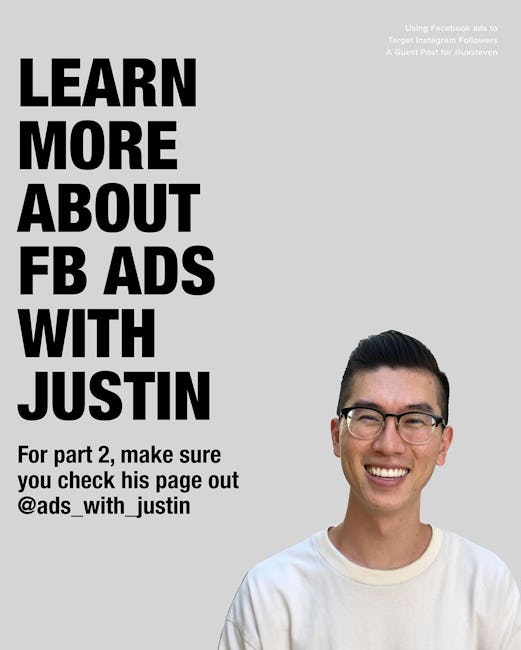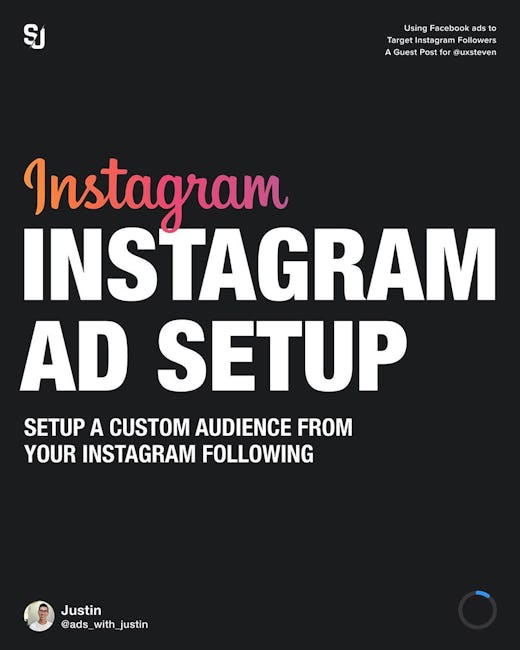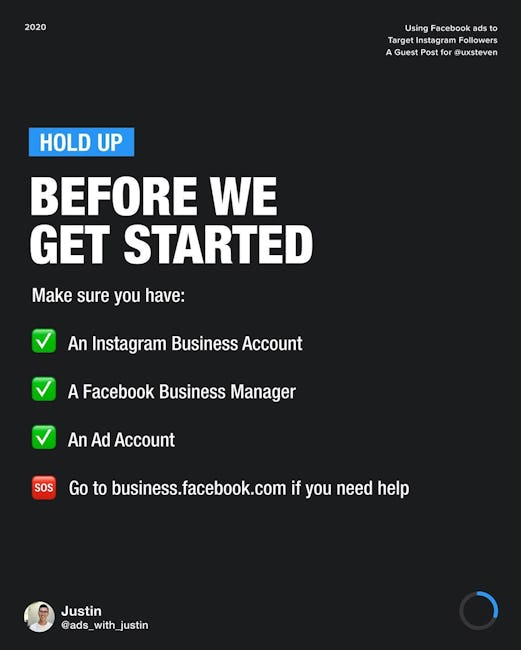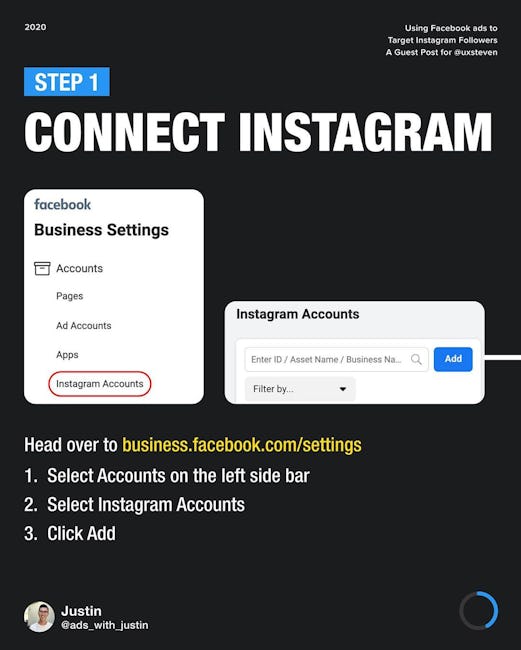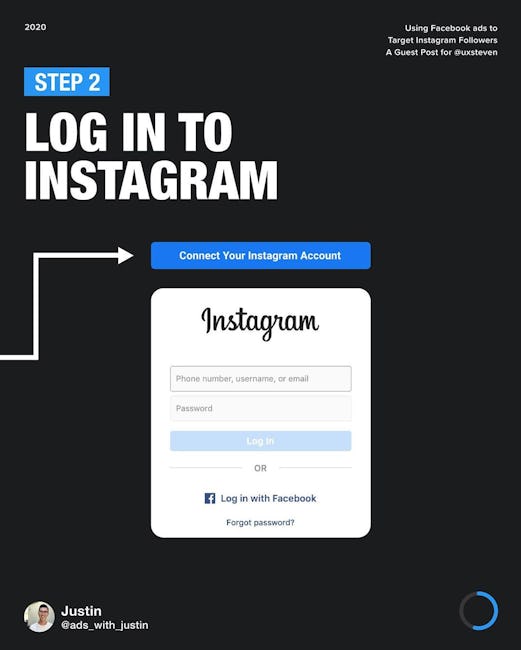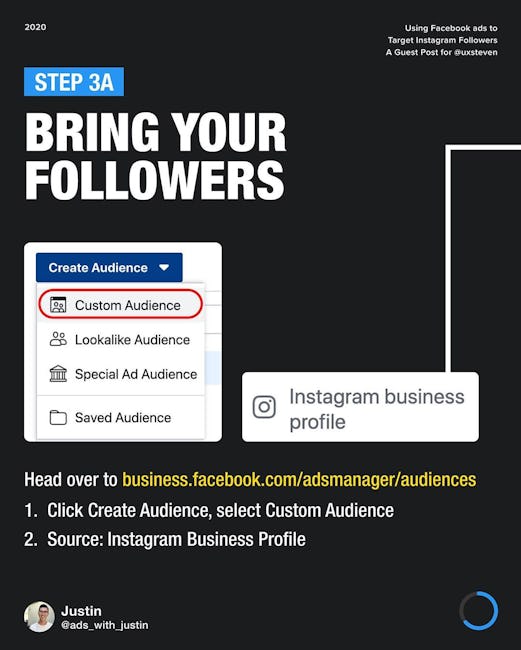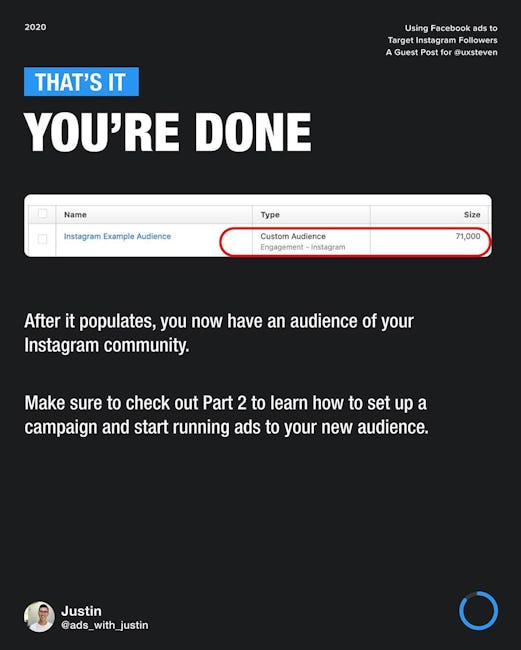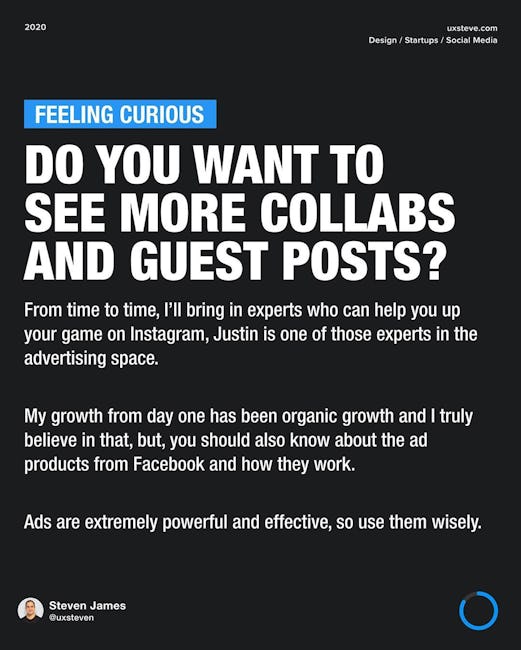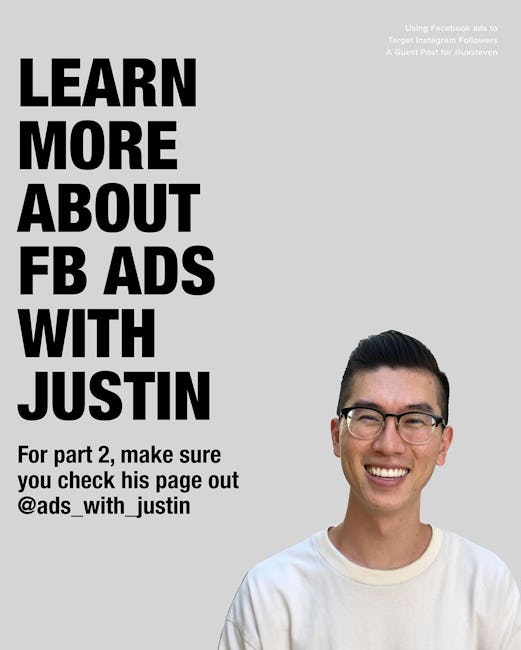 INSTAGRAM AD SETUP
SETUP A CUSTOM AUDIENCE FROM YOUR INSTAGRAM FOLLOWING
FIRST, WHY USE INSTAGRAM ADS?
Your Instagram community is a dedicated group of fans who love your brand and content.
These are the most qualified people you can target to turn them into customers.
Ads are not required for success, but will help you get more exposure by casting a wider net for your content.
BEFORE WE GET STARTED
Make sure you have:
An Instagram Business Account
A Facebook Business Manager
An Ad Account
Go to business.facebook.com if you need help
CONNECT INSTAGRAM
Head over to business.facebook.com/settings
1. Select Accounts on the left side bar
2. Select Instagram Accounts
3. Click Add
LOG IN TO INSTAGRAM
BRING YOUR FOLLOWERS
Head over to business.facebook.com/adsmanager/audiences
1. Click Create Audience, select Custom Audience
2. Source: Instagram Business Profile Justin
3. Select your page
4. Choose 'Everyone who engaged with your business.' This includes followers, likes, comments, and profile visits
5. Give it a name
6. Click 'Create Audience'
YOU'RE DONE
After it populates, you now have an audience of your Instagram community.
Make sure to check out Part 2 to learn how to set up a campaign and start running ads to your new audience.
LEARN MORE ABOUT FB ADS WITH JUSTIN
For part 2, make sure you check his page out @ads with_justin
More booklets by Steve Mellor
More Marketing booklets
Your recently viewed booklets
See all booklets