Booklet
Inside Pixars Braintrust Meetings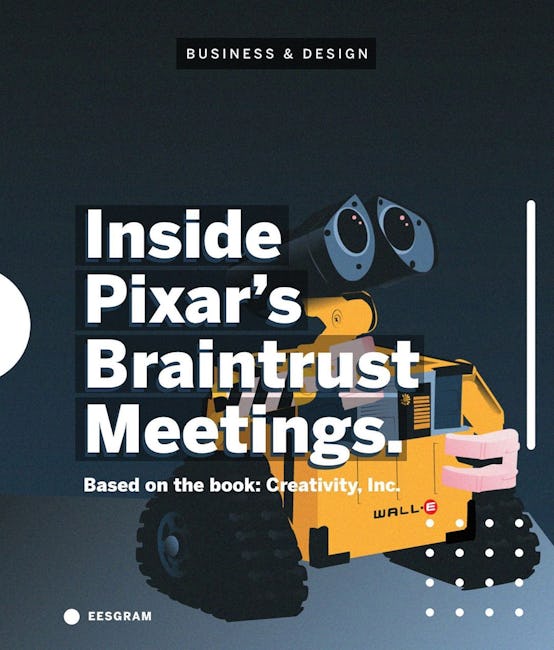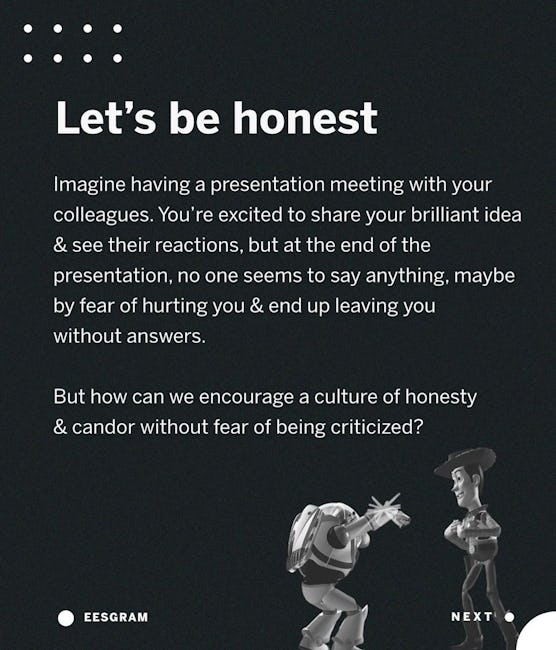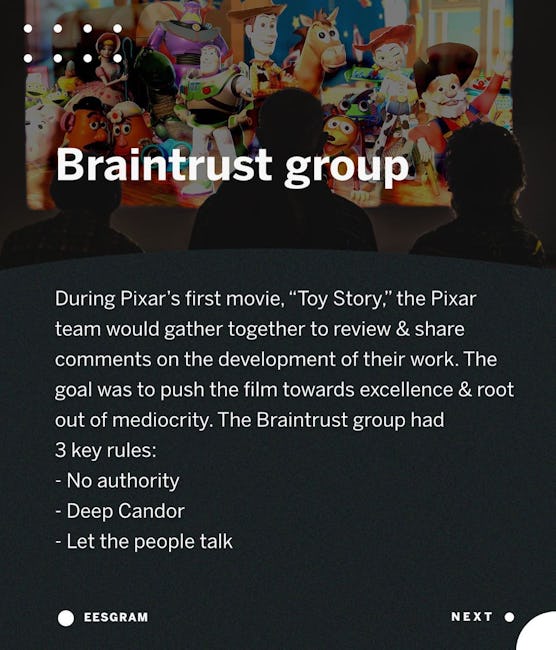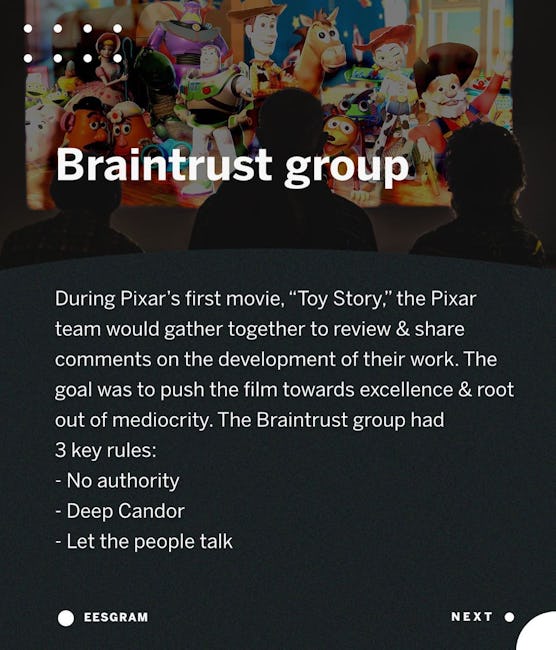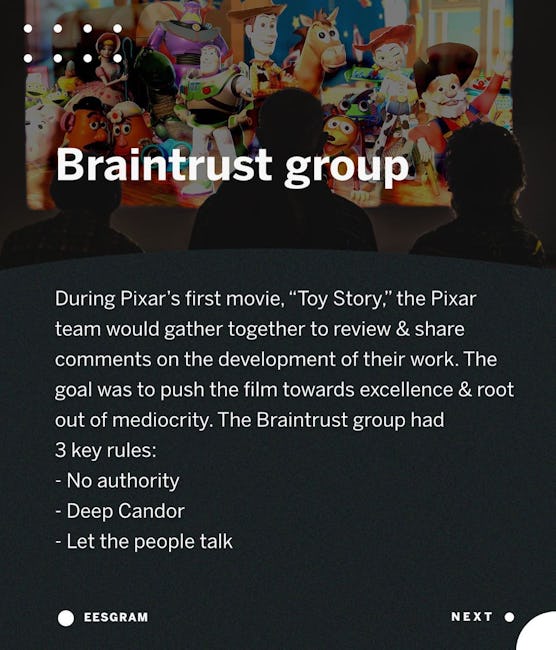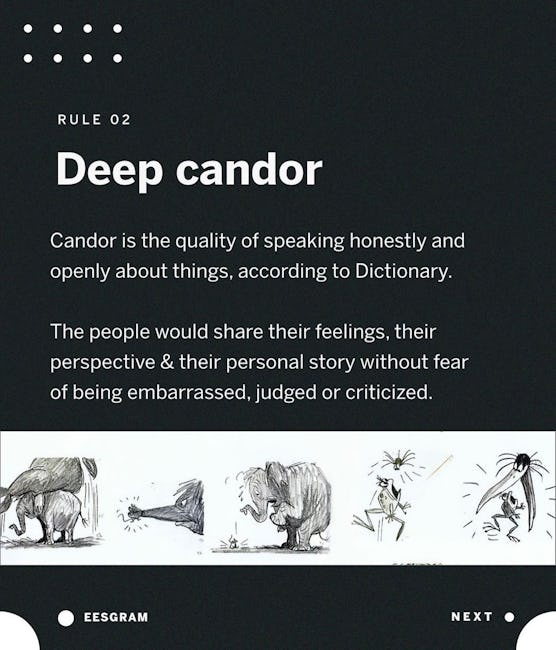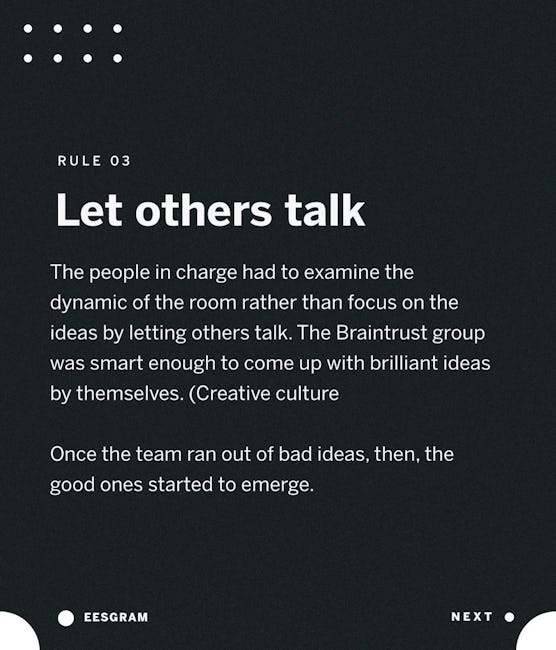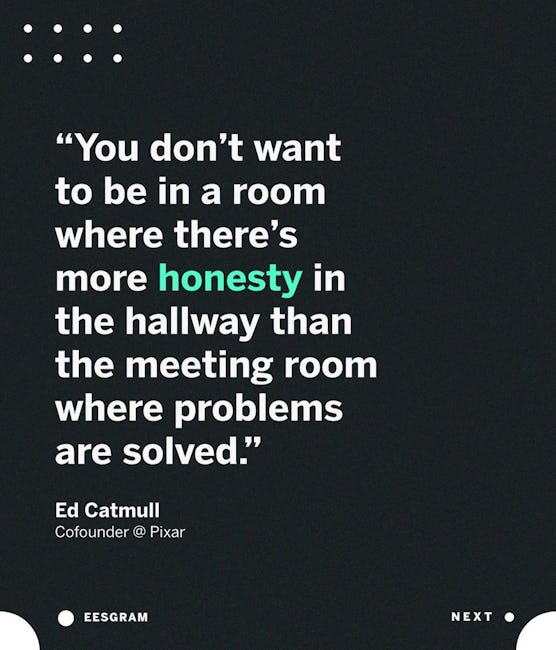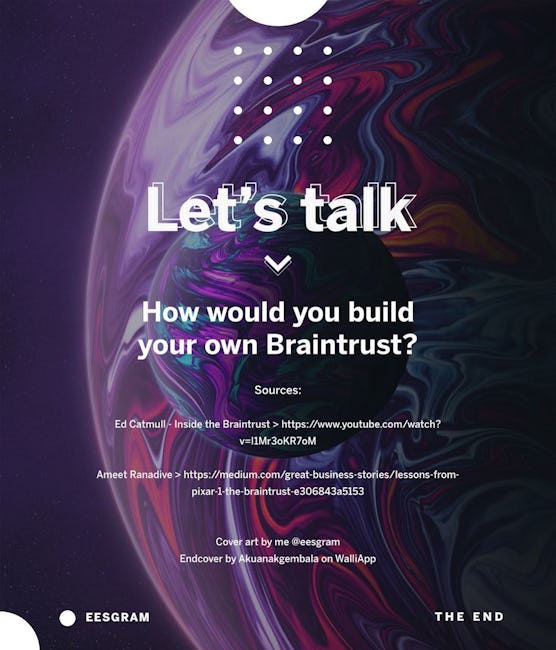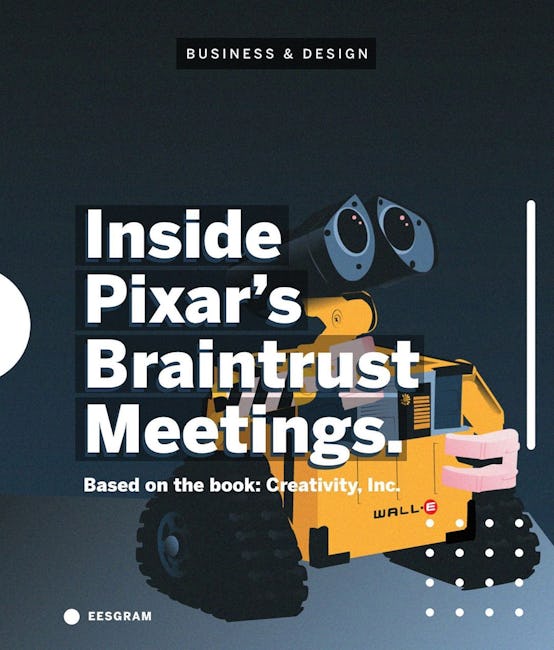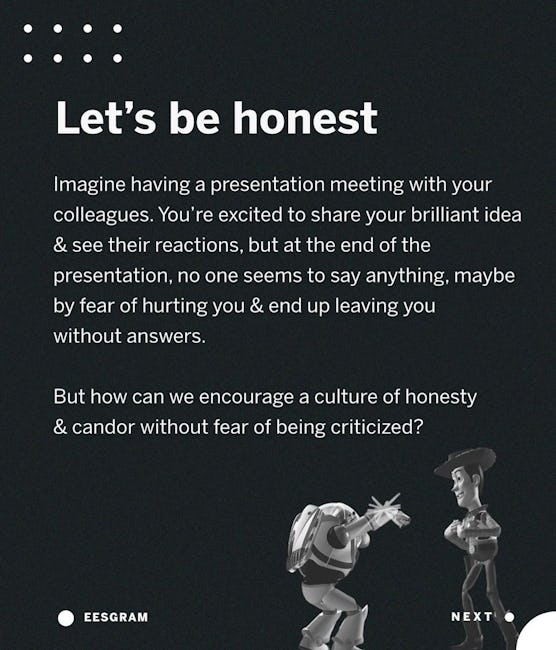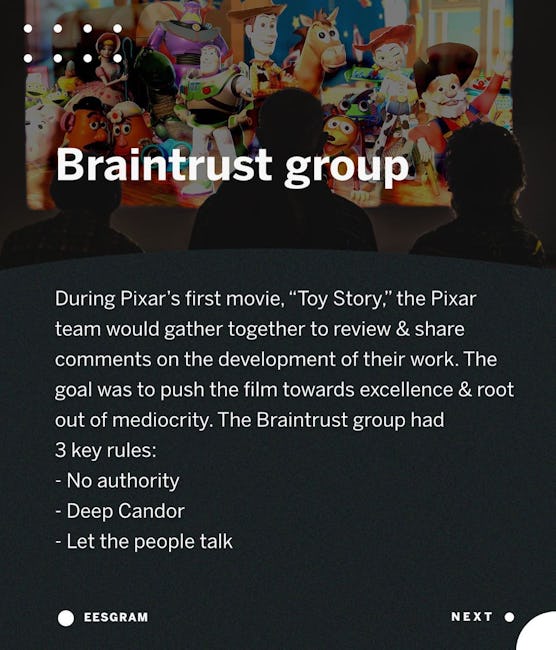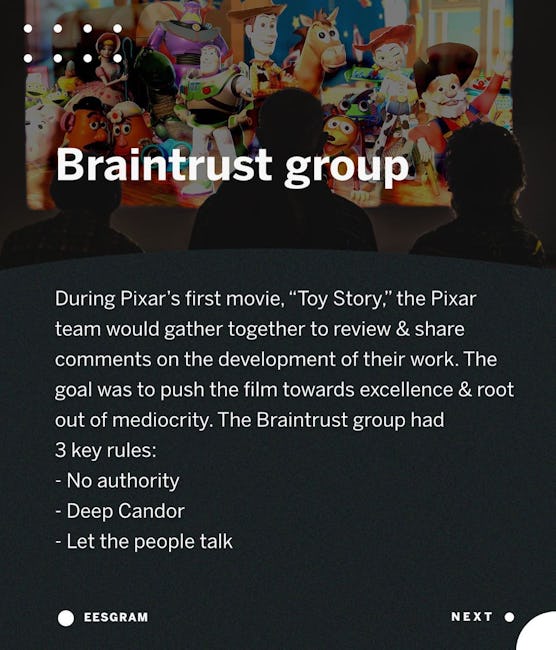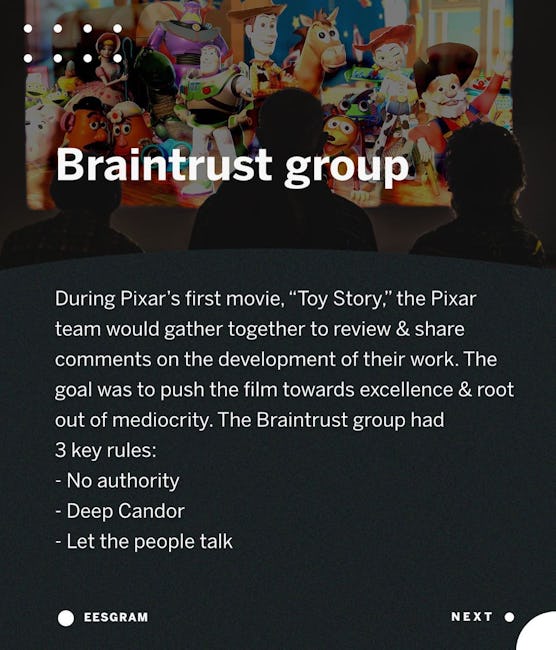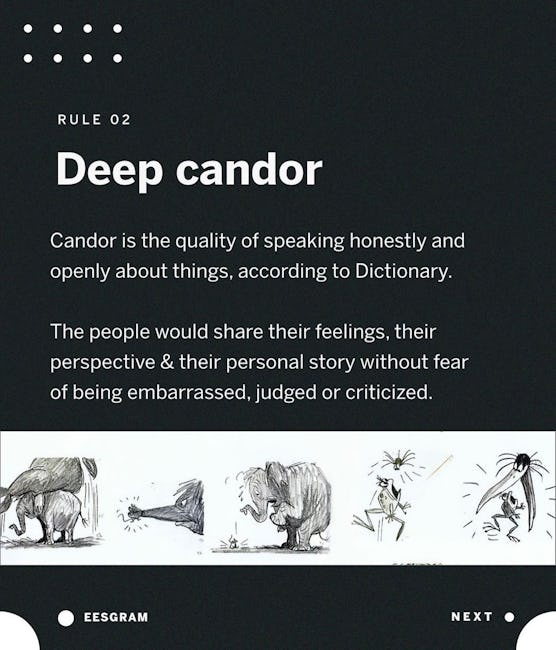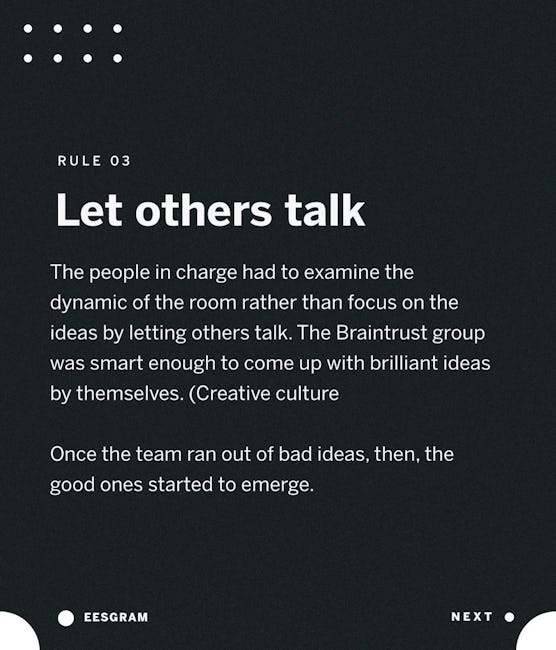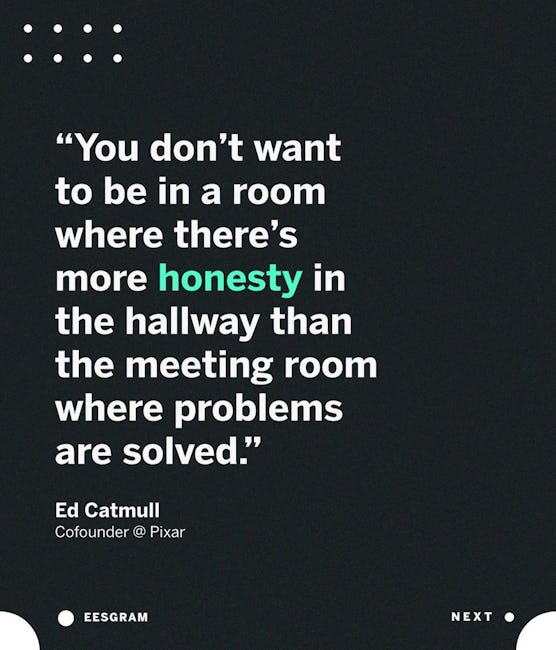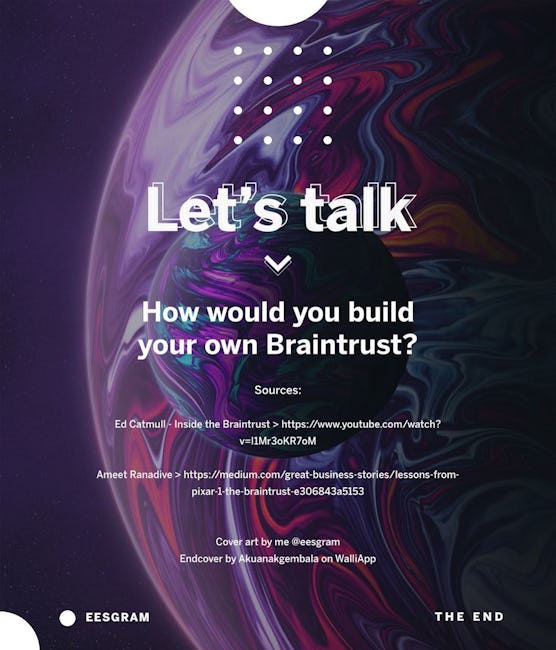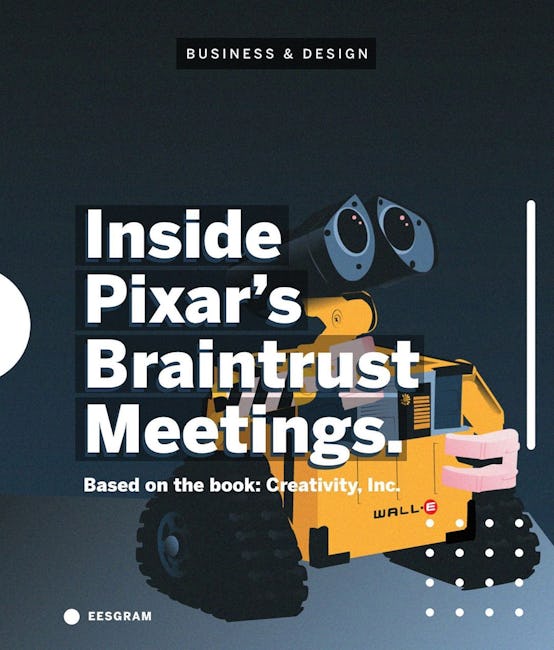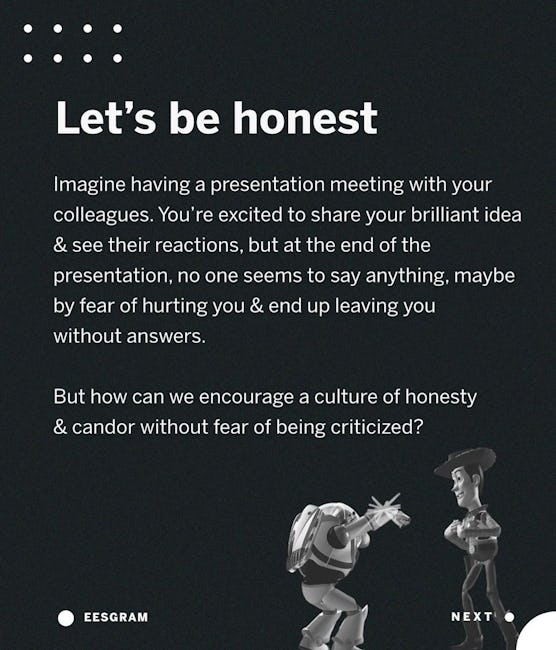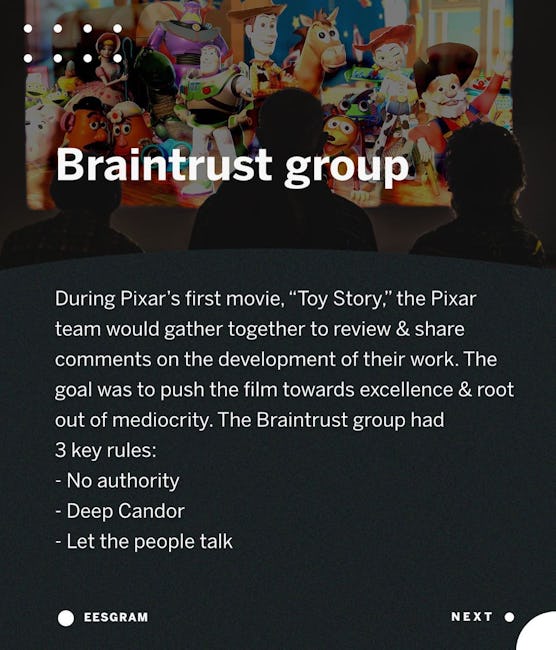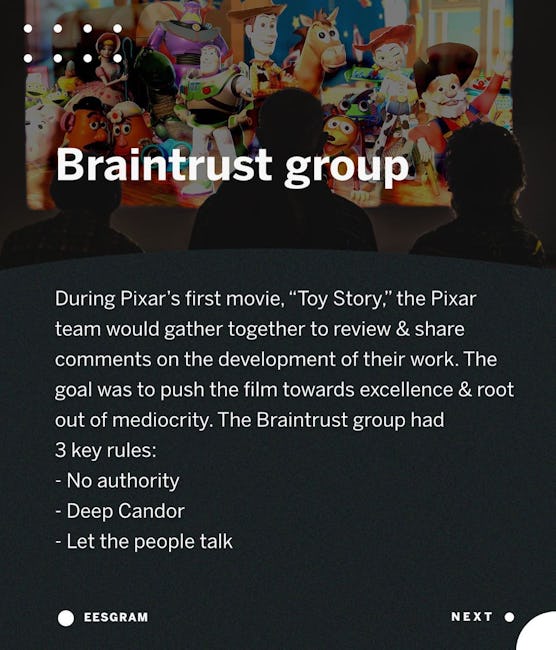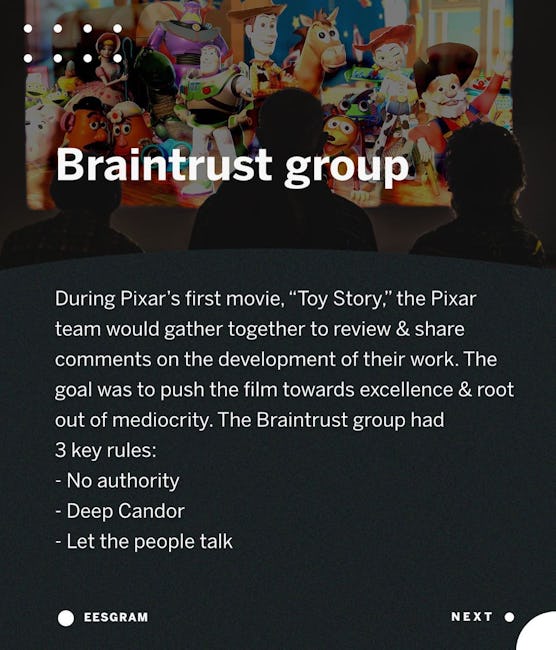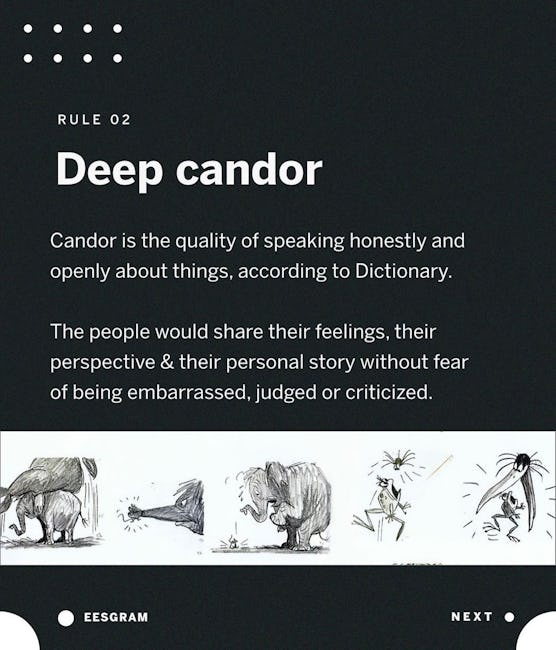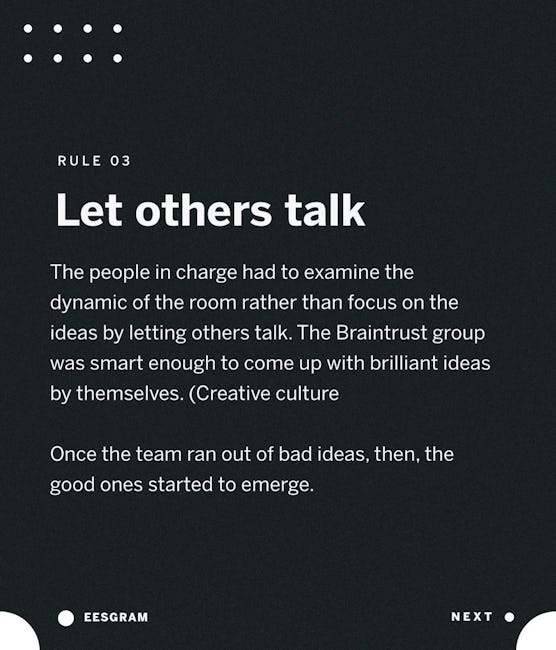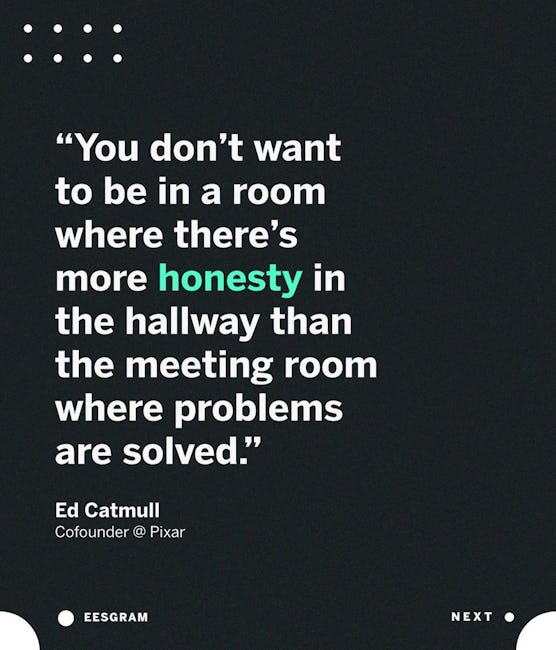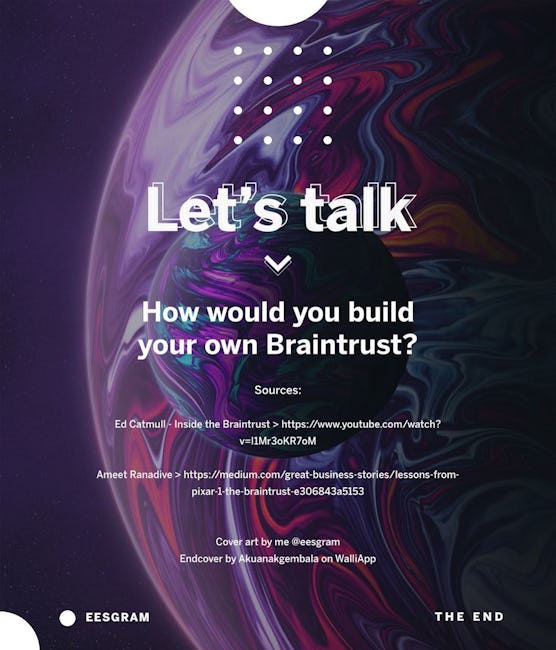 Inside Pixar's. Braintrust Meetings.
Let's be honest
Imagine having a presentation meeting with your colleagues. You're excited to share your brilliant idea & see their reactions, but at the end of the presentation, no one seems to say anything, maybe by fear of hurting you & end up leaving you without answers.
But how can we encourage a culture of honesty & candor without fear of being criticized?
Braintrust group
During Pixar's first movie, 'Toy Story,' the Pixar team would gather together to review & share comments on the development of their work. The goal was to push the film towards excellence & root out of mediocrity. The Braintrust group had 3 key rules:
No authority
Deep Candor
Let the people talk
'Early on, all of our movies suck. Pixar films are not good at first, and our job is to make them... go, as I say, 'from suck to non- suck.''
Ed Catmull Cofounder @ Pixar
RULE 01
No authority
The first Braintrust rule is everyone is equal & no one can tell the director what to do.
This rule would allow the movie director to be more passive than defensive. Colleagues were encouraged to share their thoughts & ideas without fear of embarrassment or judgement; Like a friend gathering.
RULE 02
Deep candor
Candor is the quality of speaking honestly and openly about things, according to Dictionary. The people would share their feelings. their perspective & their personal story without fear of being embarrassed, judged or criticized.
RULE 03
Let others talk
The people in charge had to examine the dynamic of the room rather than focus on the ideas by letting others talk. The Braintrust group was smart enough to come up with brilliant ideas by themselves. (Creative culture Once the team ran out of bad ideas, then. the good ones started to emerge.
'You don't want to be in a room where there's more honesty in the hallway than the meeting room where problems are solved.'
Ed Catmull
Cofounder @ Pixar
Make your own solution group
We can all have a solution group composed of our most trusted colleagues. The focus is to share candid reviews on the work in progress.
Start building a creative culture by finding smart & creative people who can help you improve your work.
More booklets by Elias Serrano
More Design booklets
Your recently viewed booklets
See all booklets