Booklet
In A Gold Rush, Sell Shovels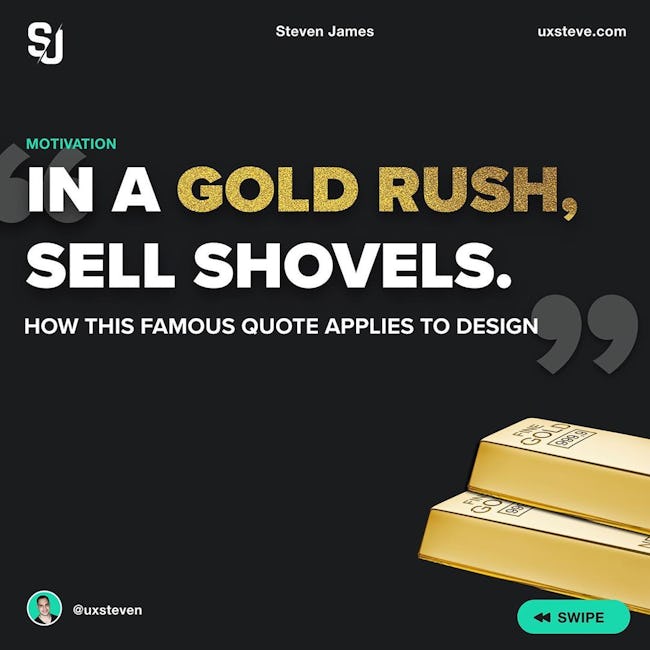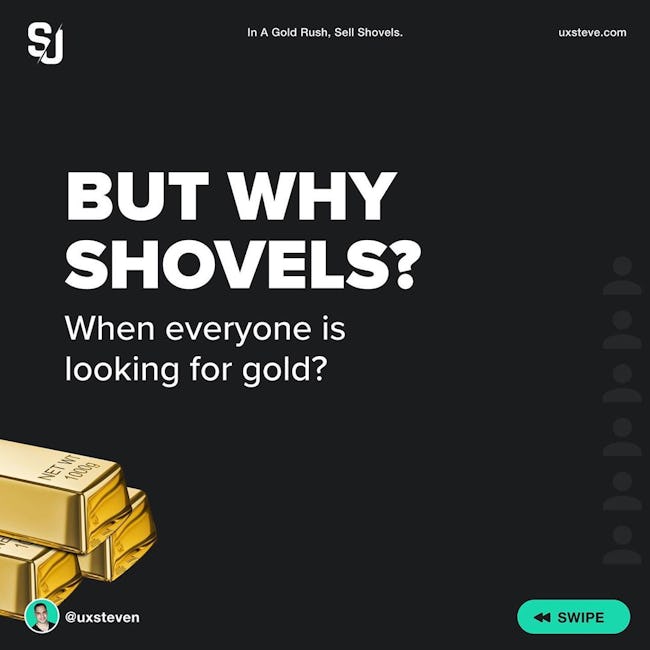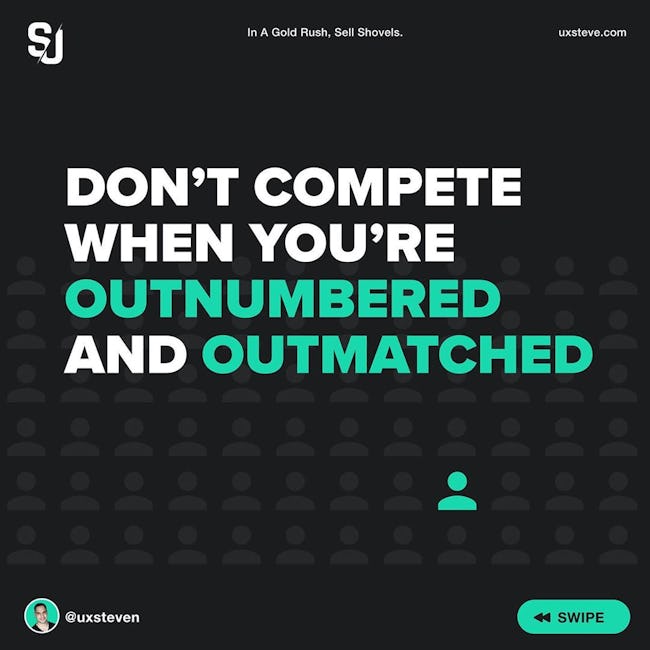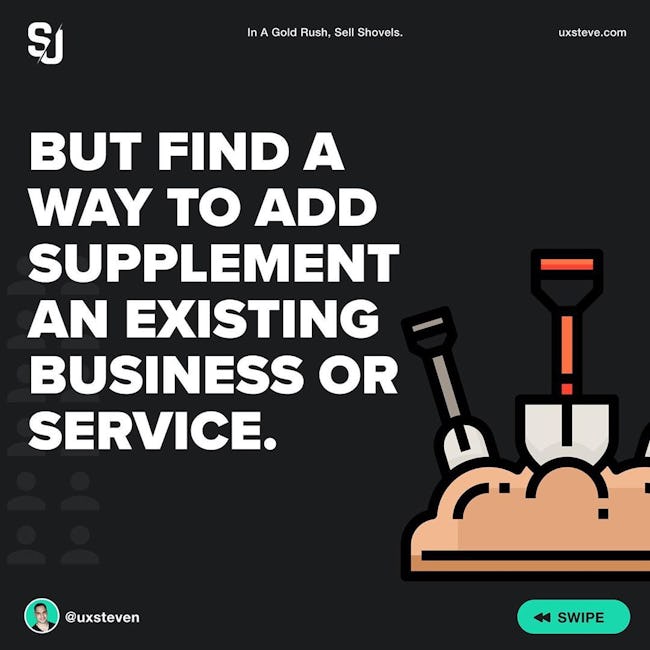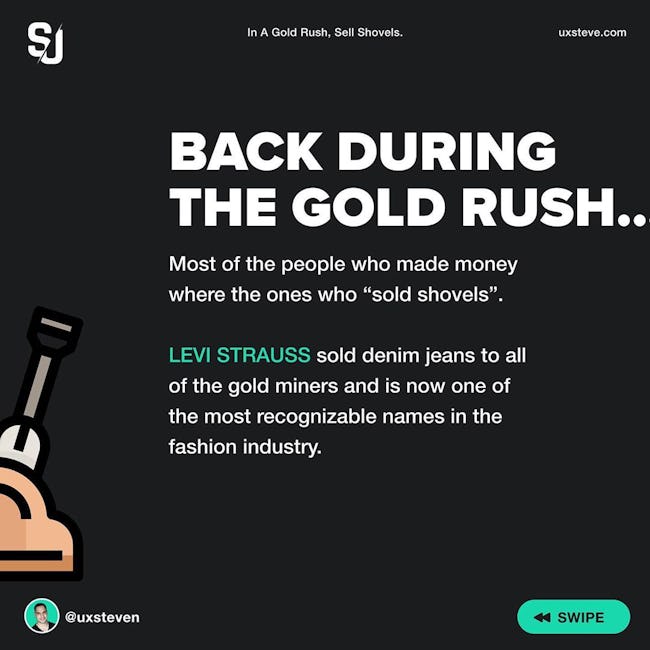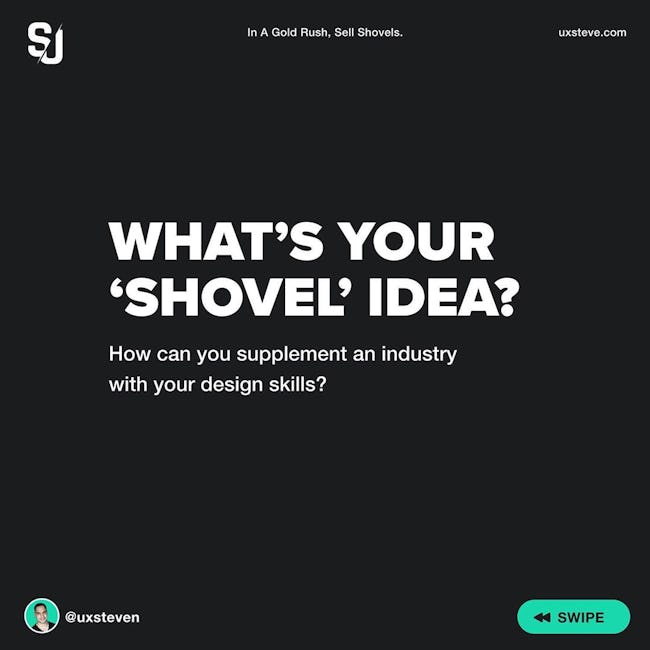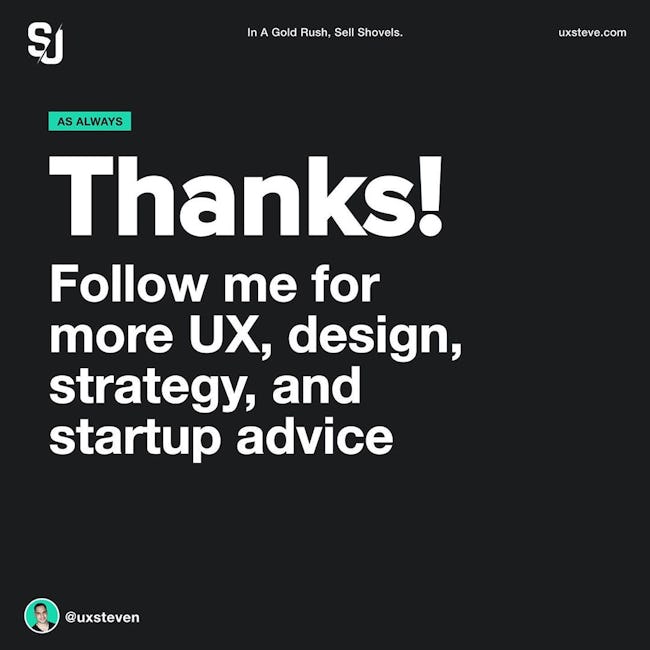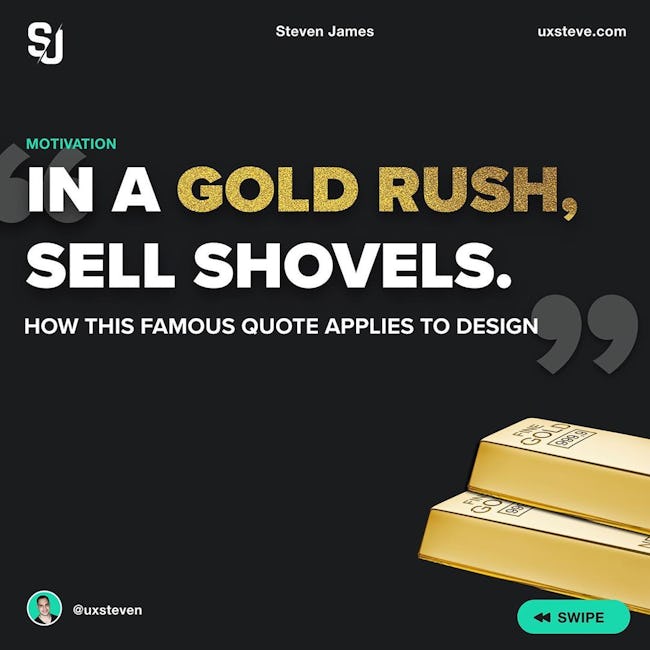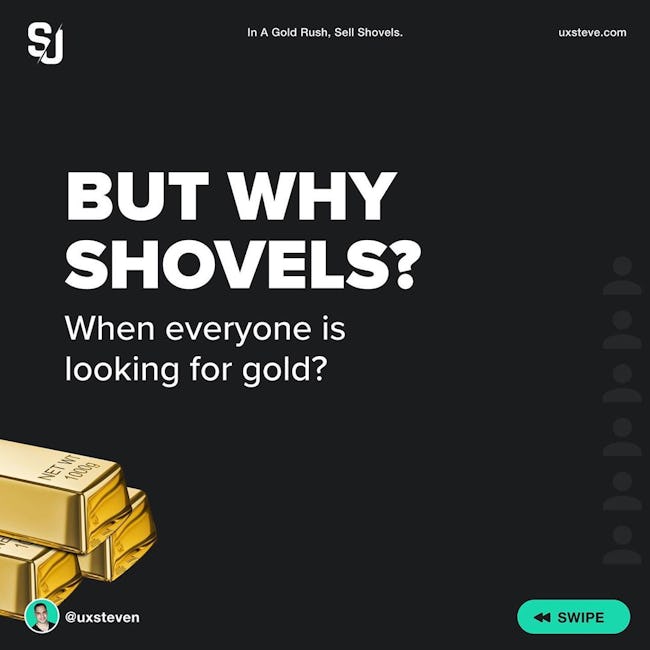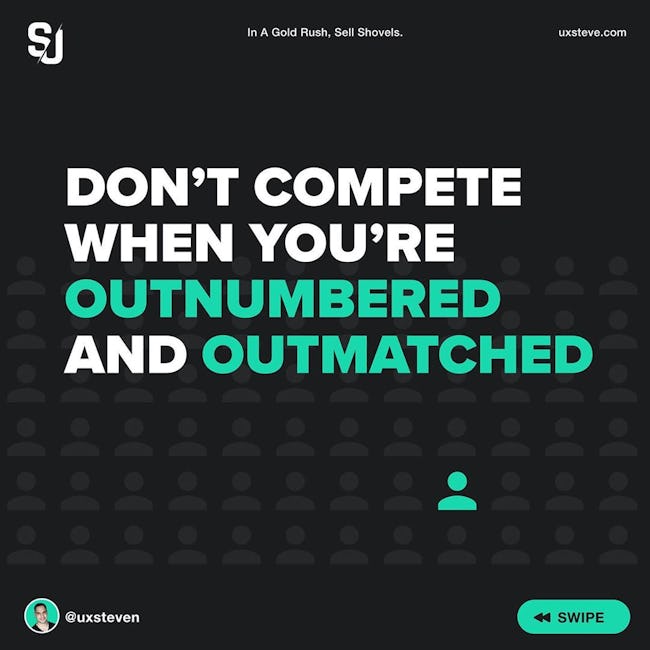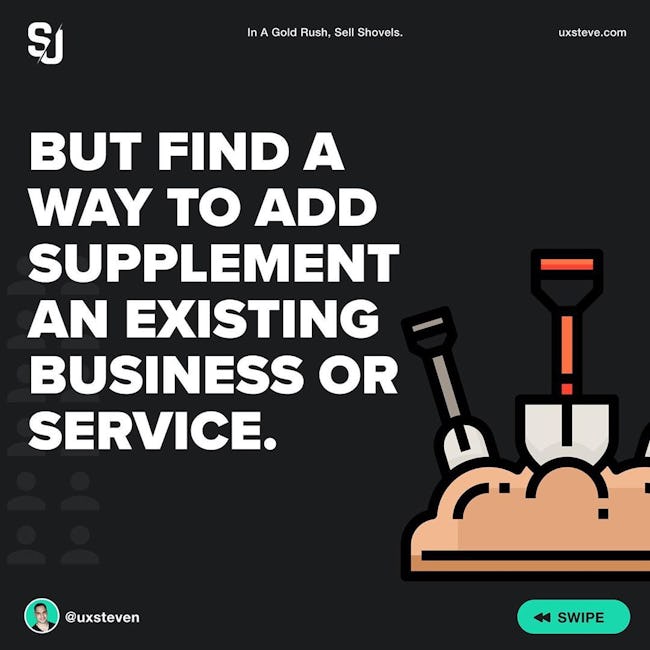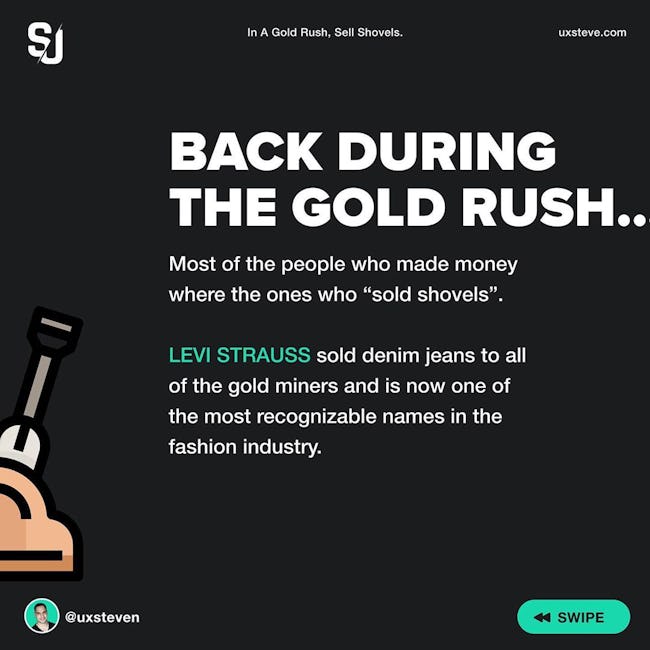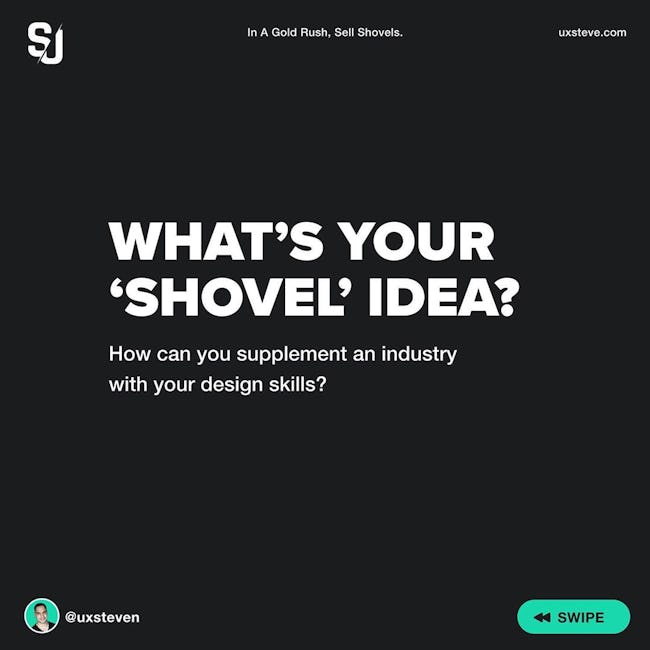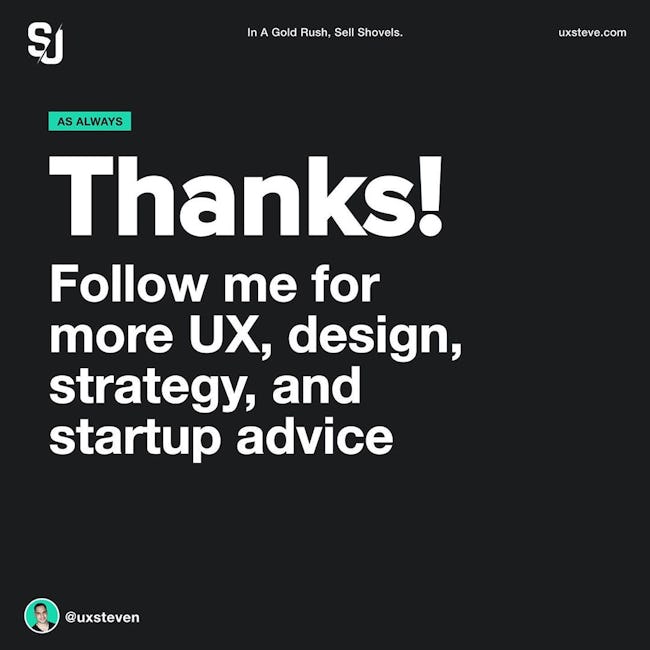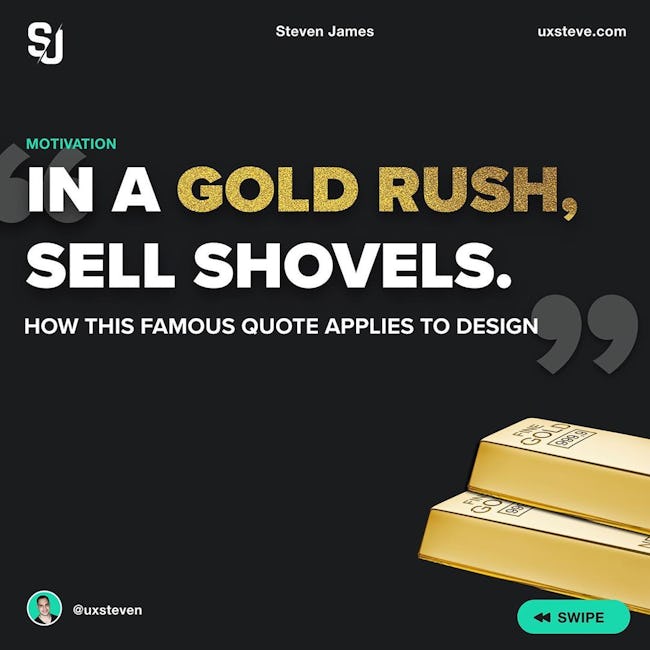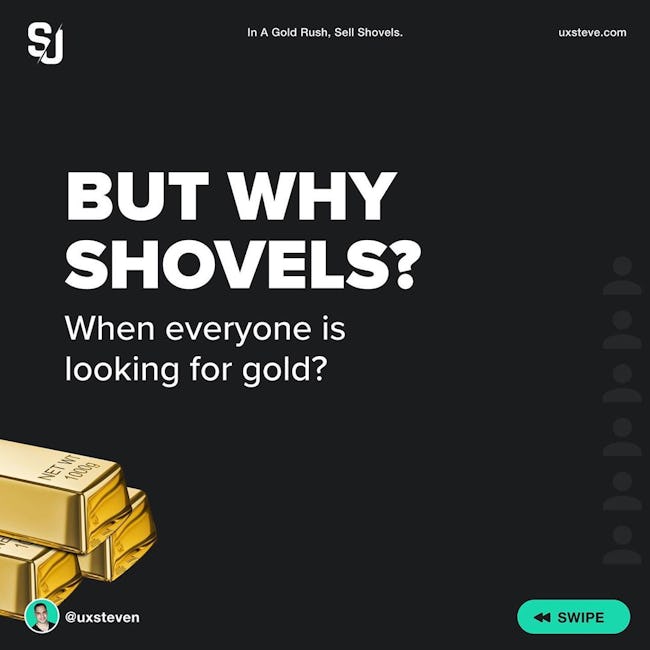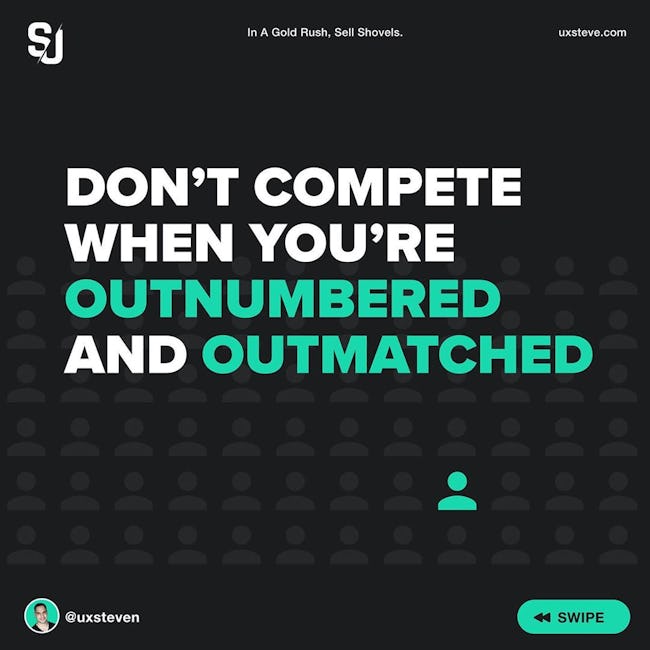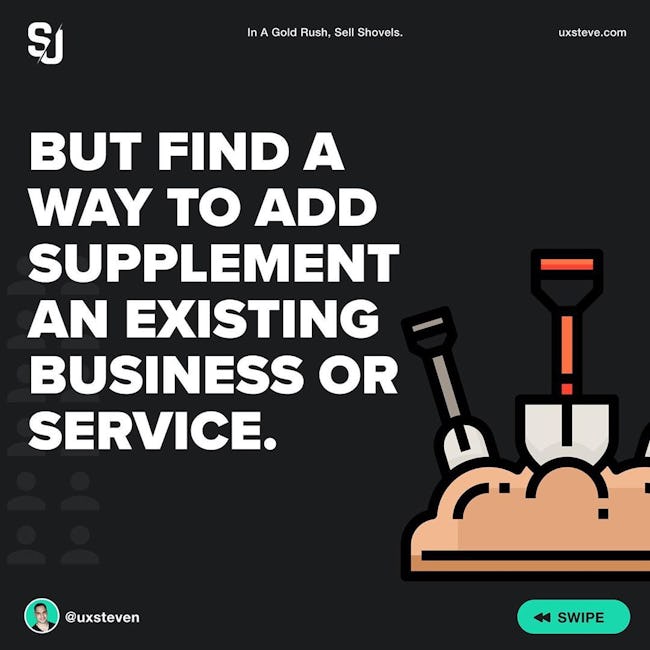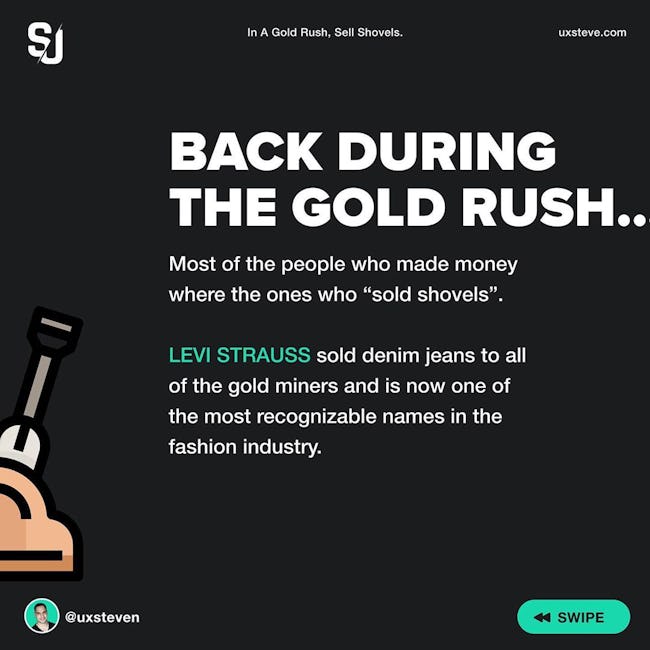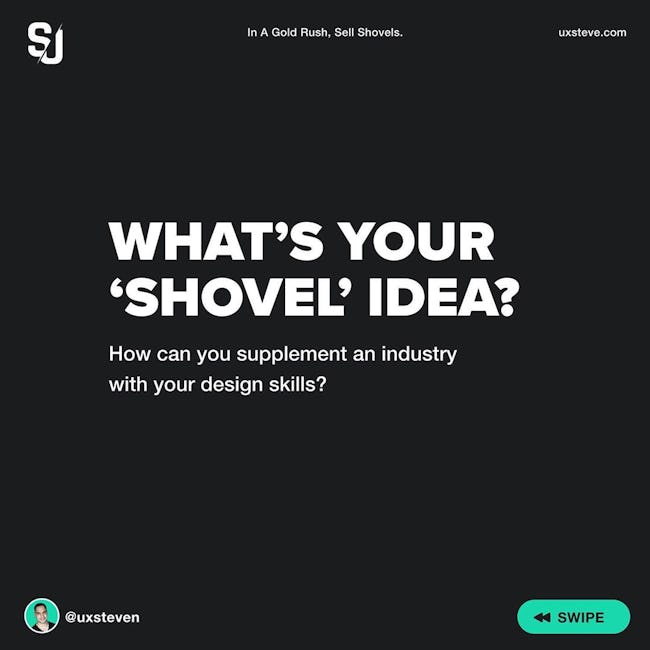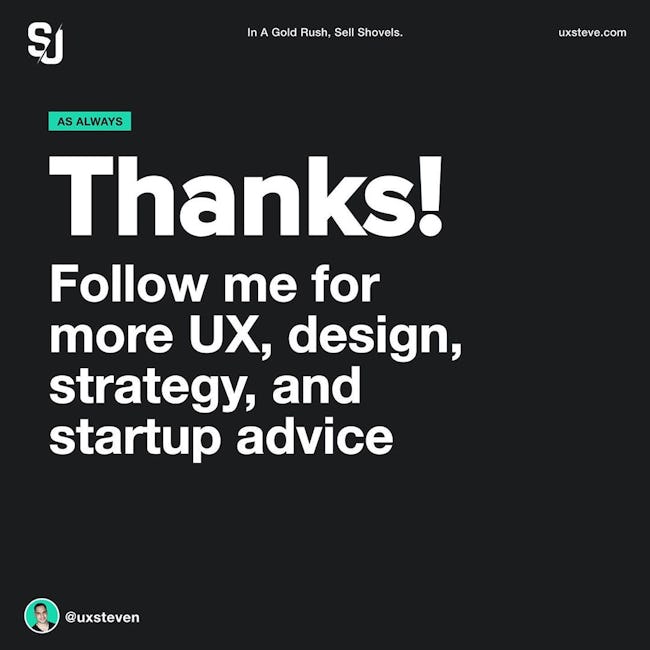 In A Gold Rush, Sell Shovels
BUT WHY SHOVELS?
When everyone is looking for gold?
DON'T COMPETE WHEN YOU'RE OUTNUMBERED AND OUTMATCHED
BUT FIND A WAY TO ADD SUPPLEMENT AN EXISTING BUSINESS OR SERVICE.
BACK DURING THE GOLD RUSH..
Most of the people who made money where the ones who 'sold shovels'.
LEVI STRAUSS sold denim jeans to all of the gold miners and is now one of the most recognizable names in the fashion industry.
WHAT'S YOUR 'SHOVEL' IDEA?
How can you supplement an industry with your design skills?
Thanks Follow me for more UX, design, strategy, and startup advice
More booklets by Steve Mellor
More Marketing booklets
Your recently viewed booklets
See all booklets