Booklet
Improve Client Relationships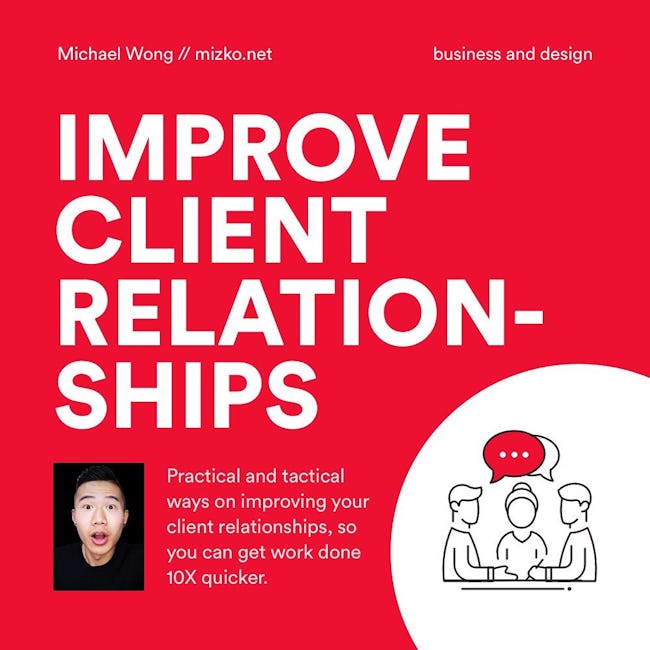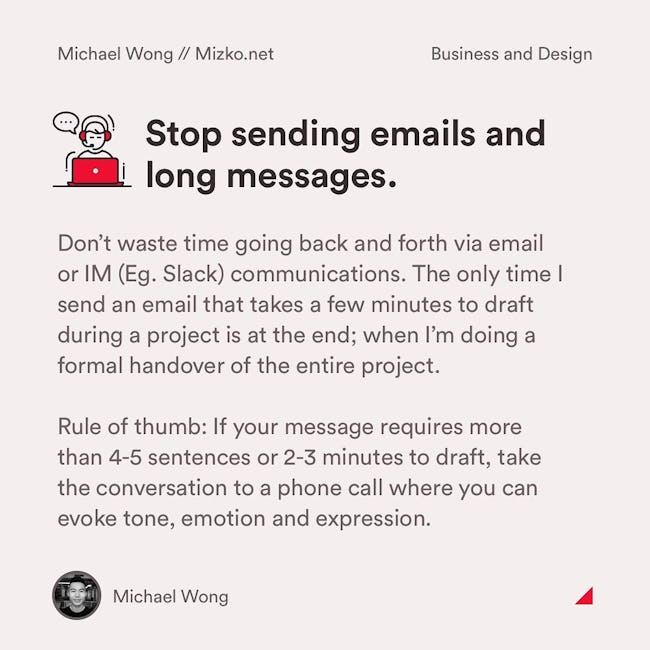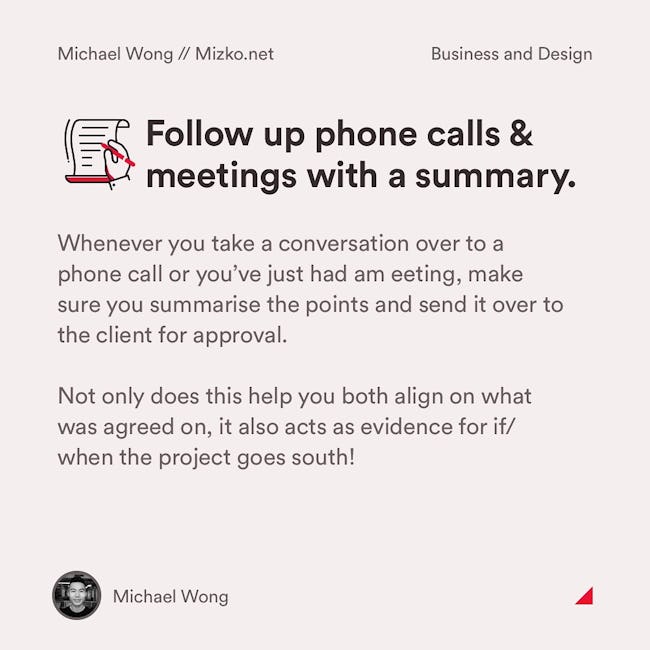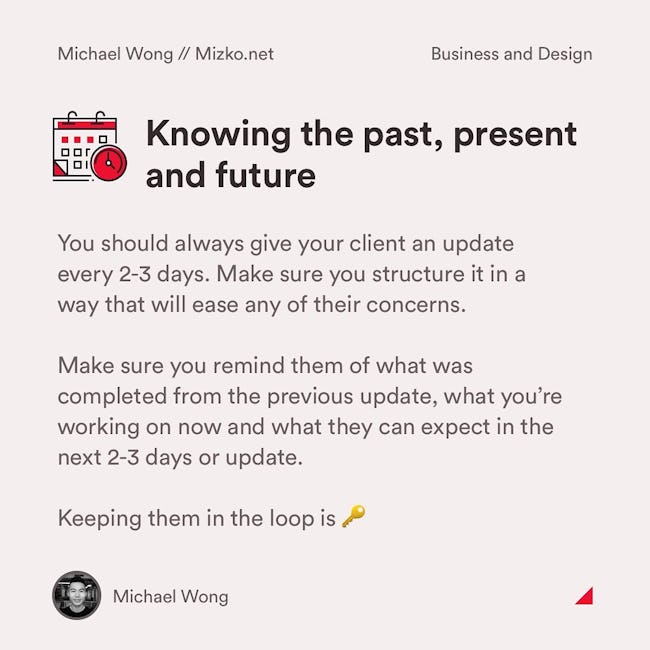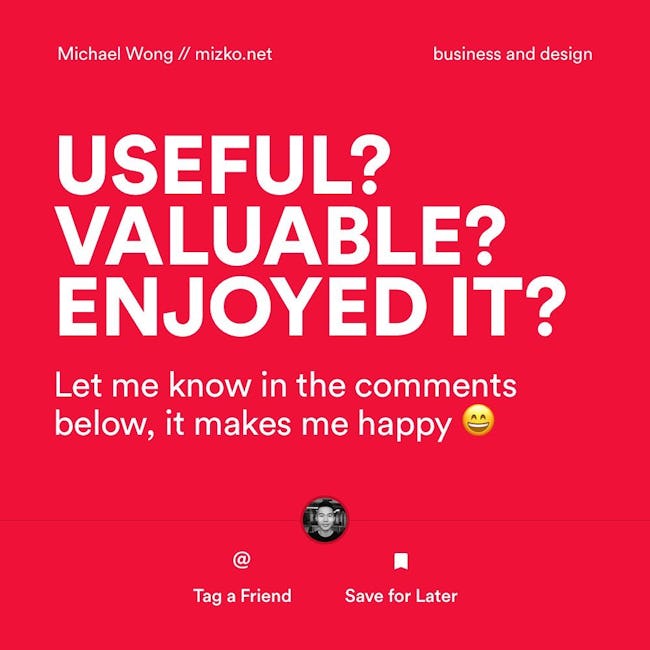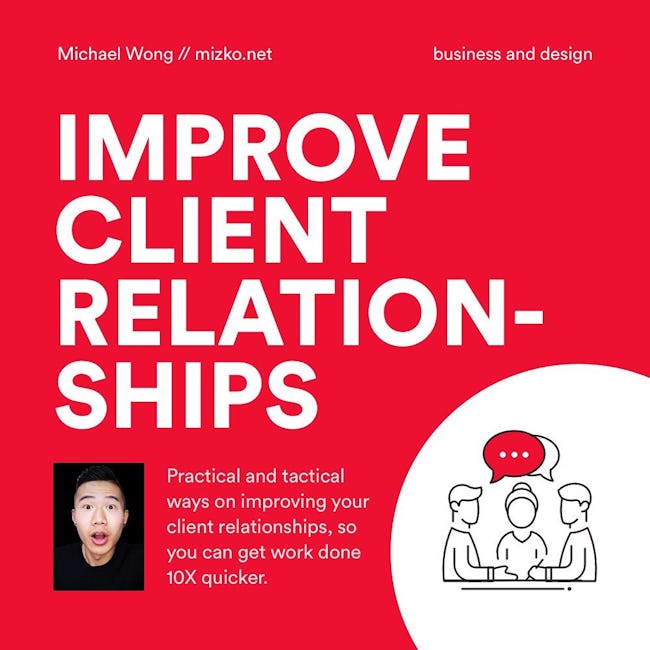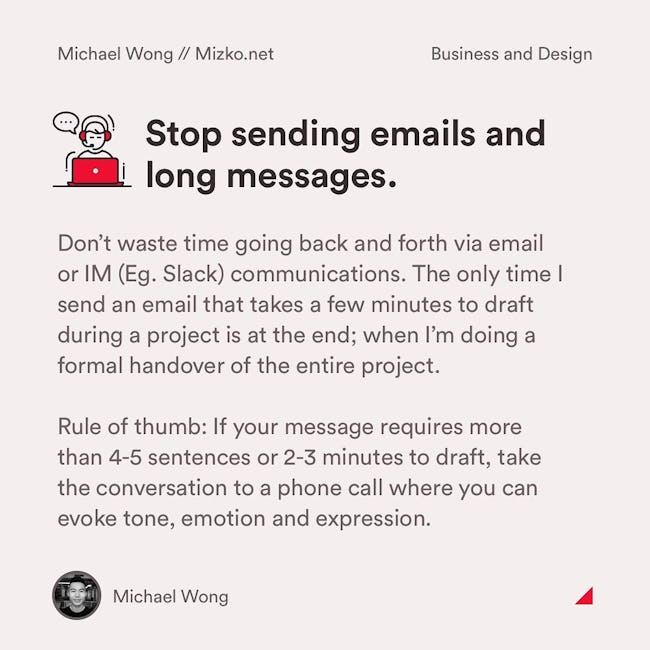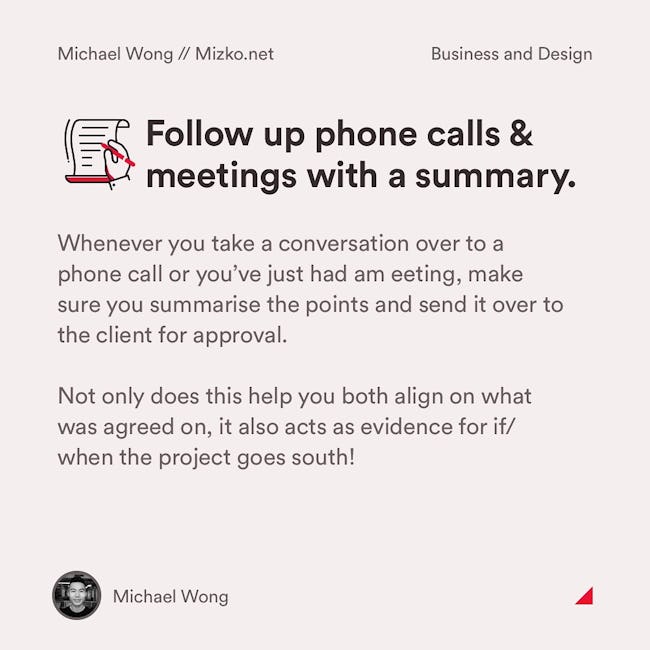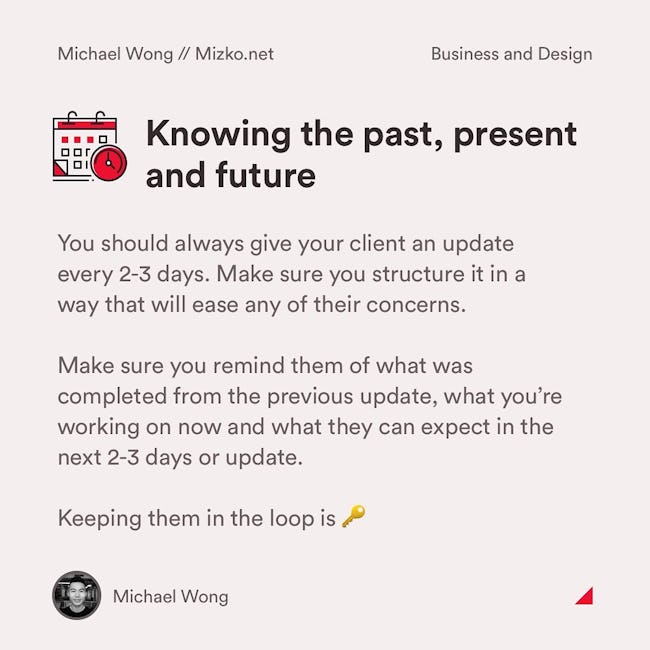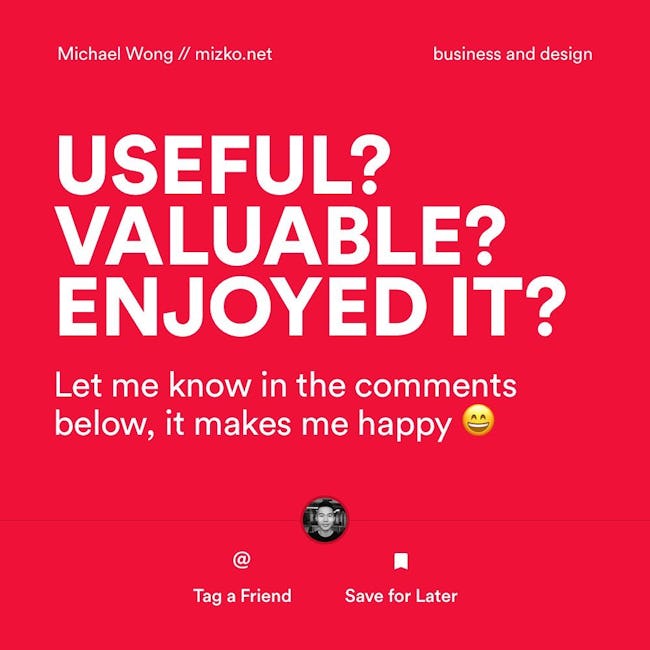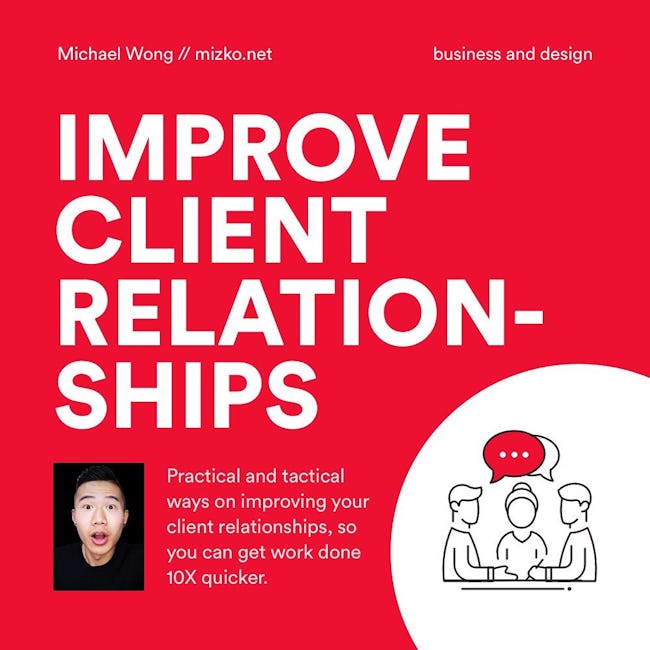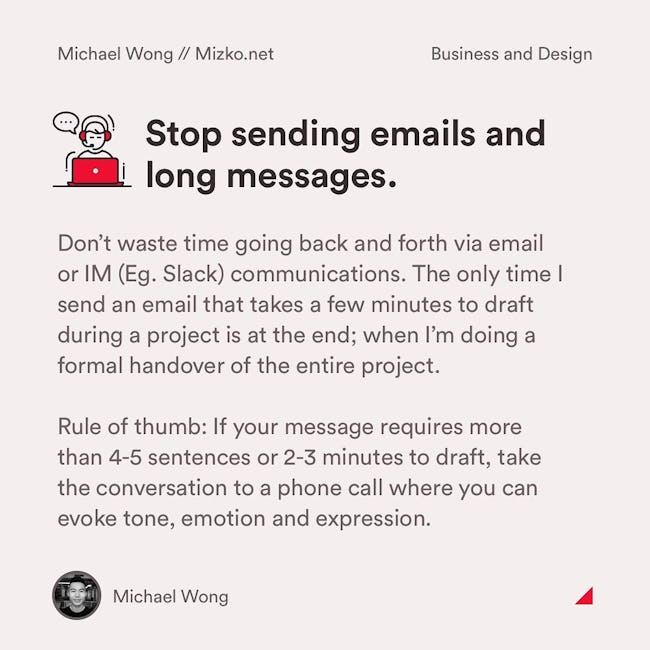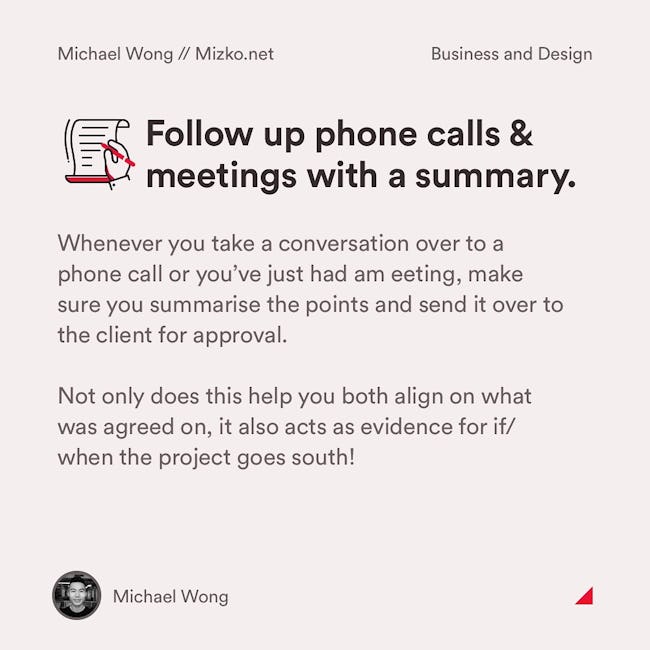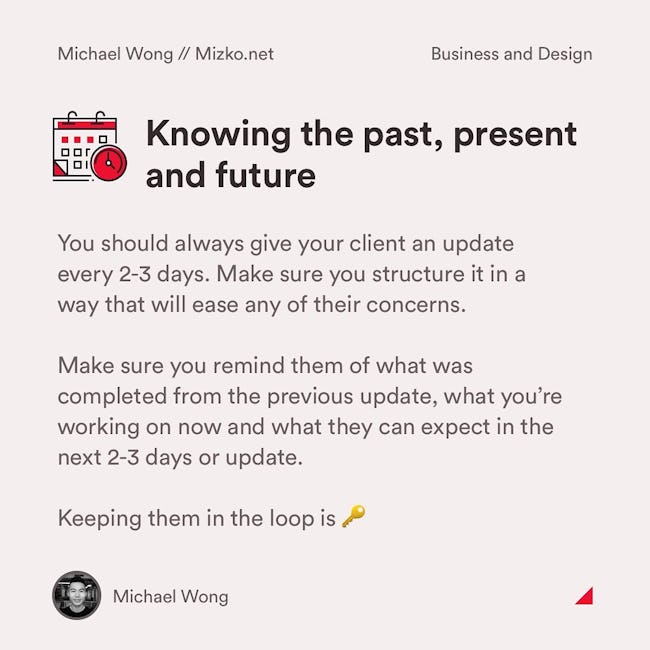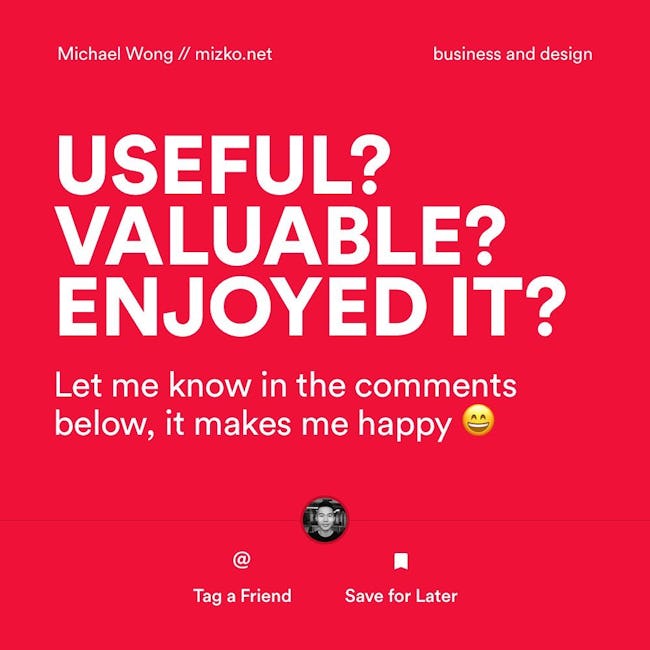 IMPROVE CLIENT RELATIONSHIPS
Respond to new enquiries right away.
The moment a prospect emails you, the time starts ticking. You must be quick. Being responsive and diligent with your communication is something ALL clients value. If you prove this immediately, you're already I step closer to closing them.
I challenge you to give this a try. Respond to all nw enquiries the exact moment you receive it. Watch these warm leads turn hot!
Stop sending emails and long messages.
Don't waste time going back and forth via email or IM (Eg. Slack) communications. The only time I send an email that takes a few minutes to draft during a project is at the end; when I'm doing a formal handover of the entire project.
Rule of thumb: If your message requires more than 4-5 sentences or 2-3 minutes to draft, take the conversation to a phone call where you can evoke tone, emotion and expression.
Follow up phone calls & meetings with a summary.
Whenever you take a conversation over to a phone call or you've just had a meeting, make sure you summarise the points and send it over to the client for approval.
Not only does this help you both align on what was agreed on, it also acts as evidence for if/ when the project goes south!
Knowing the past, present and future
You should always give your client an update every 2-3 days. Make sure you structure it in a way that will ease any of their concerns.
Make sure you remind them of what was completed from the previous update, what you're working on now and what they can expect in the next 2-3 days or update.
Keeping them in the loop is
Bring them along 'their' journey.
This is 'their' journey. Their brand you're bringing to life, their app you're bringing to life.
Keep them involved in critical decision making moments. Let them know what you genuniely think about the vision. Share any research you might think they'd find interesting.
Just be genuine, treat them as a friend and keep them informed whilst staying informed.
More booklets by Michael Wong
More Design booklets
Your recently viewed booklets
See all booklets