Booklet
IGNORE YOUR COMPETITORS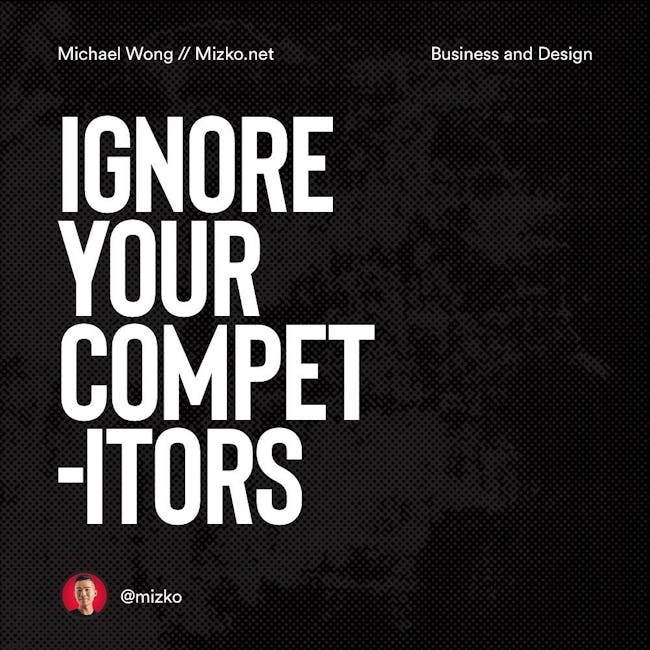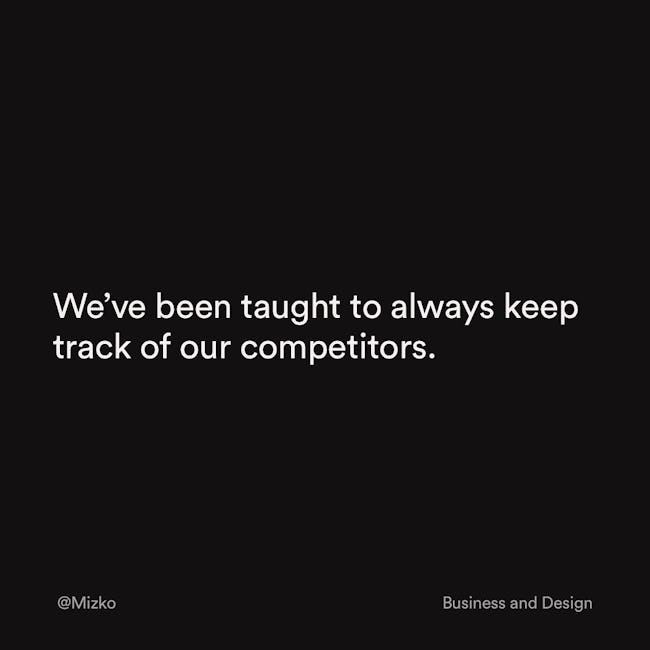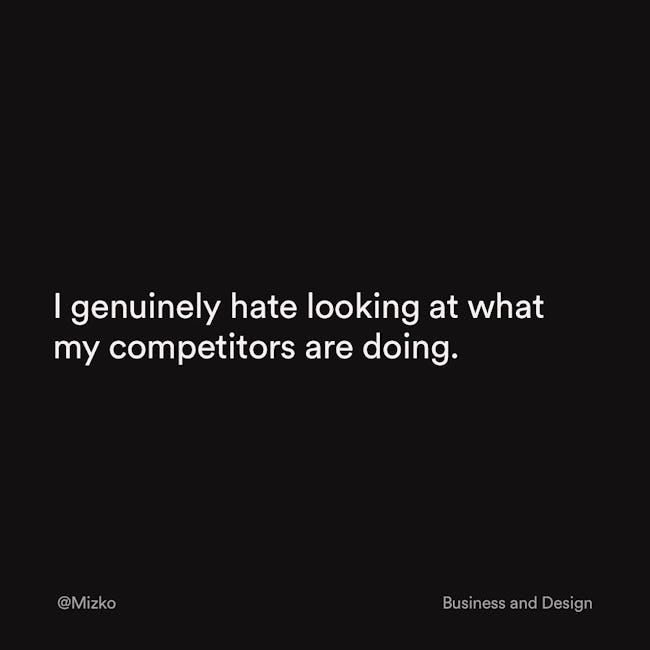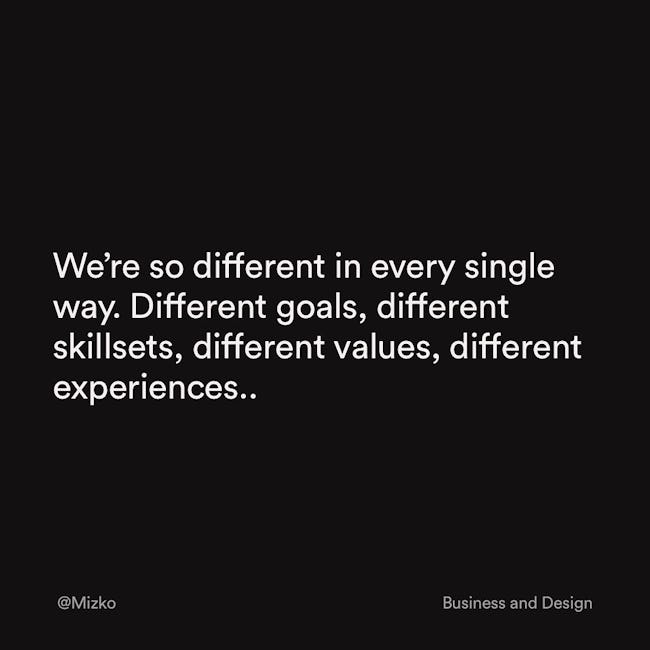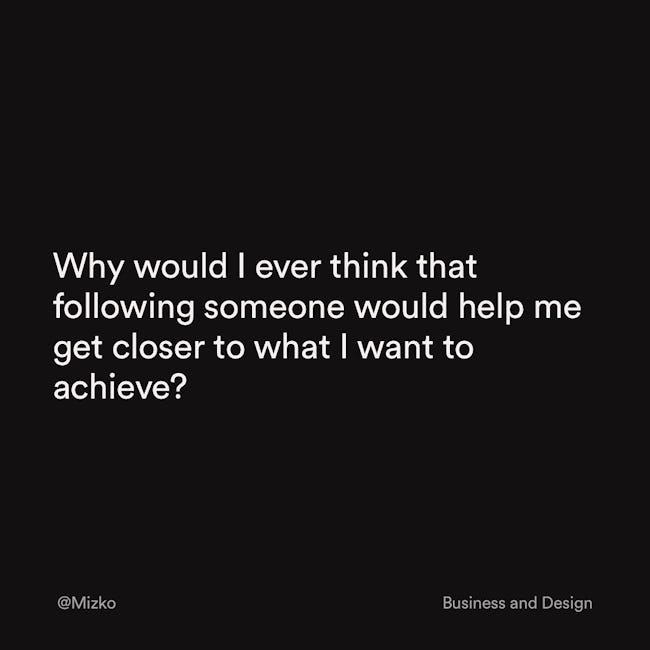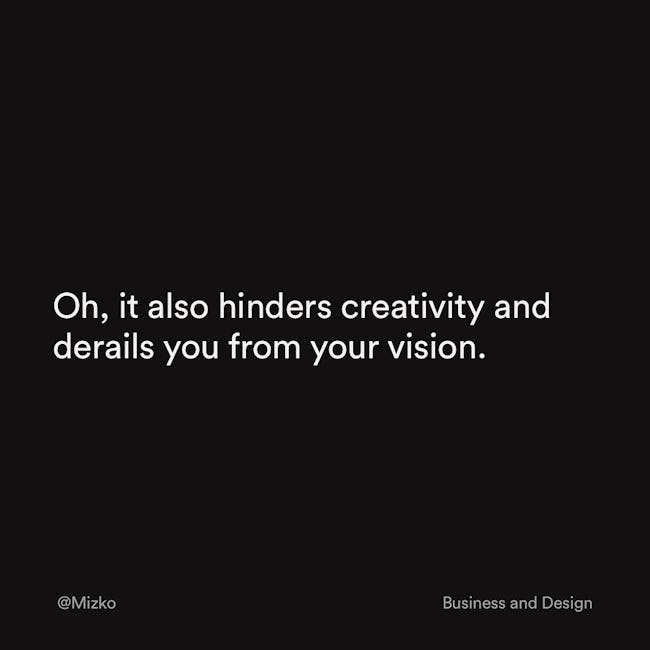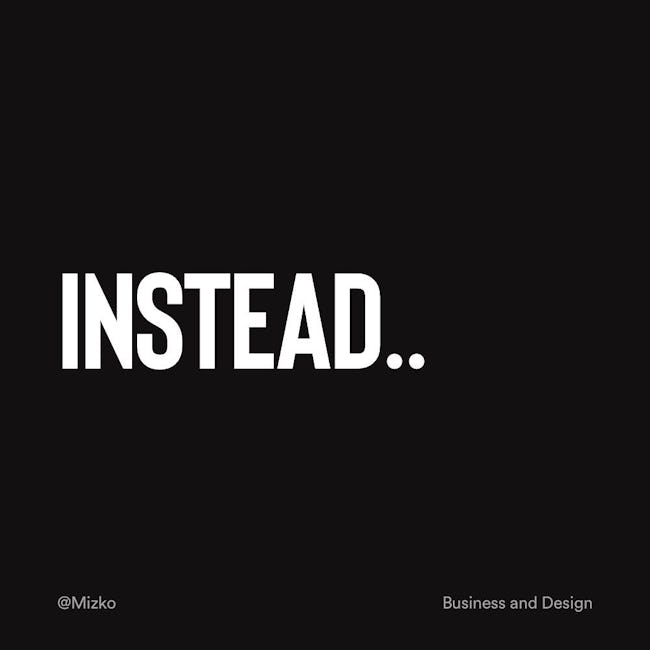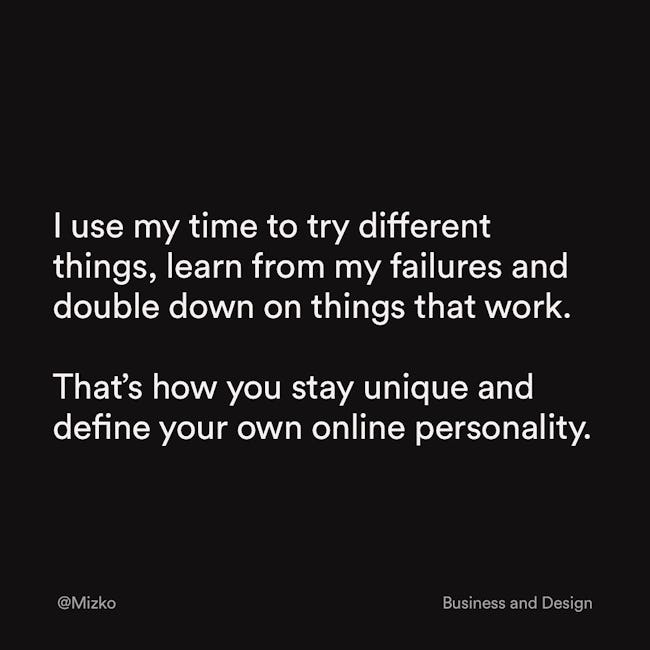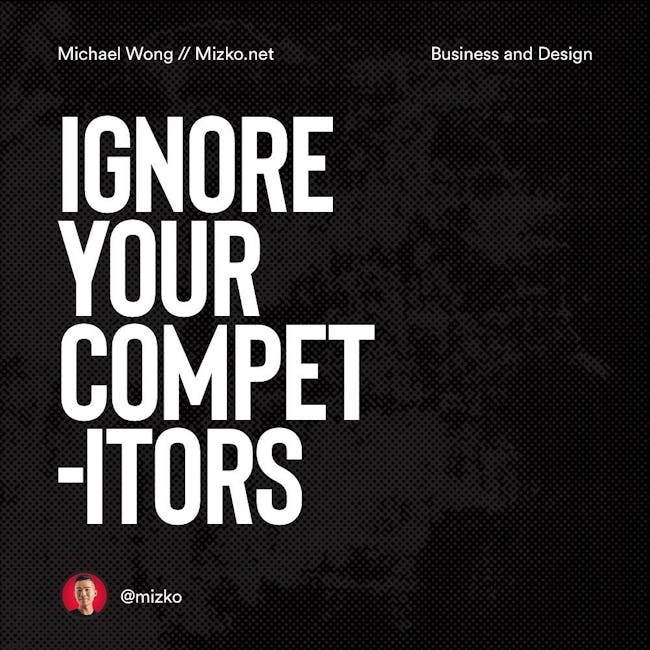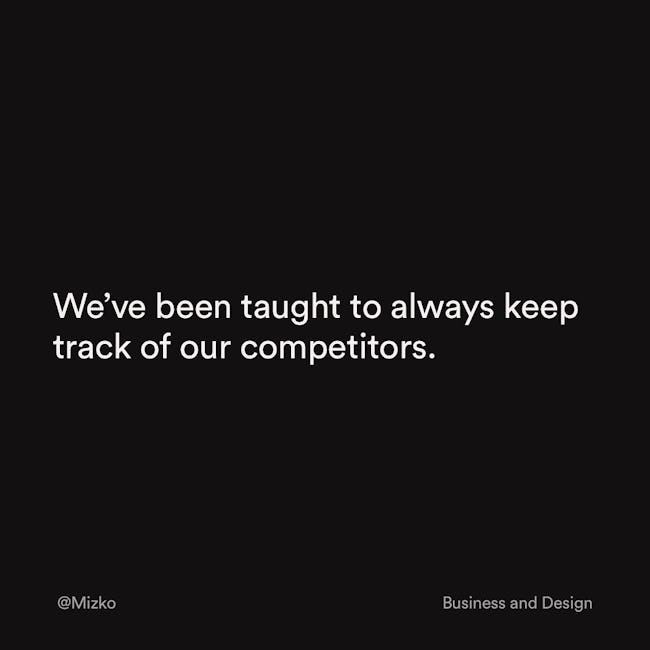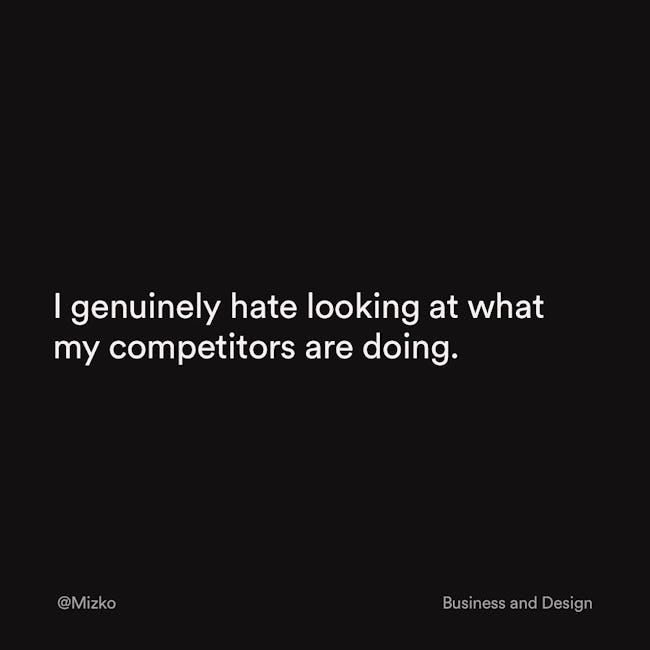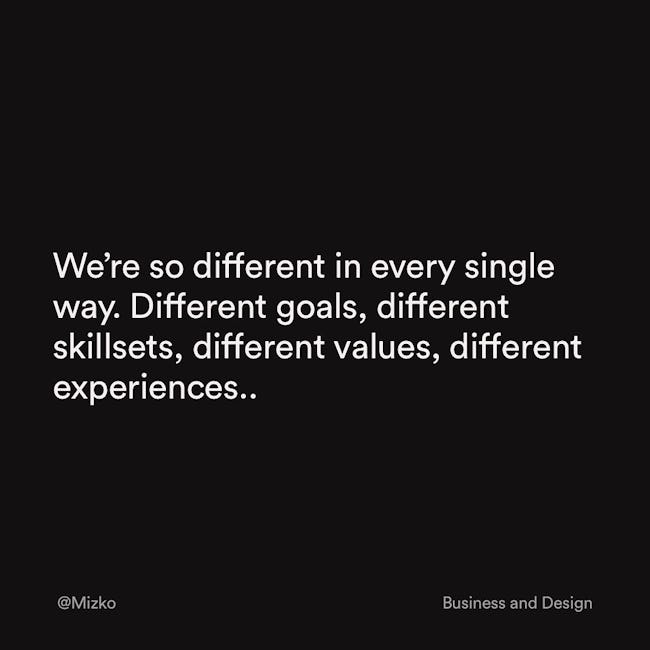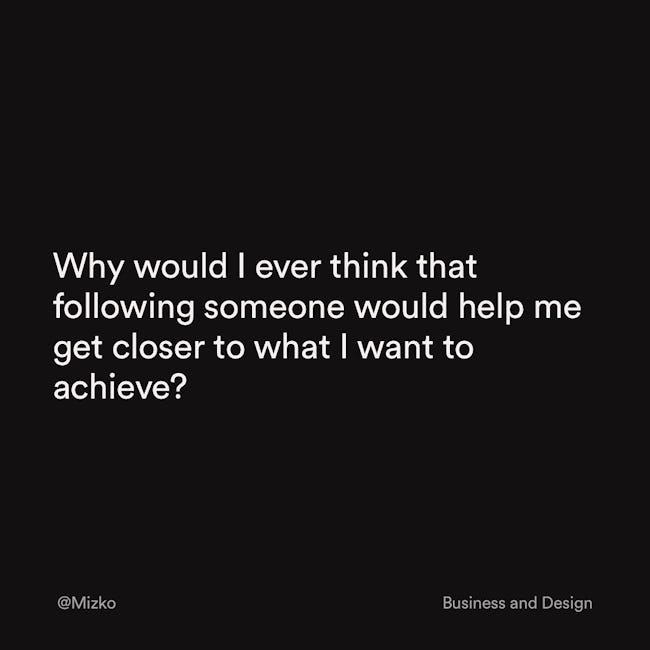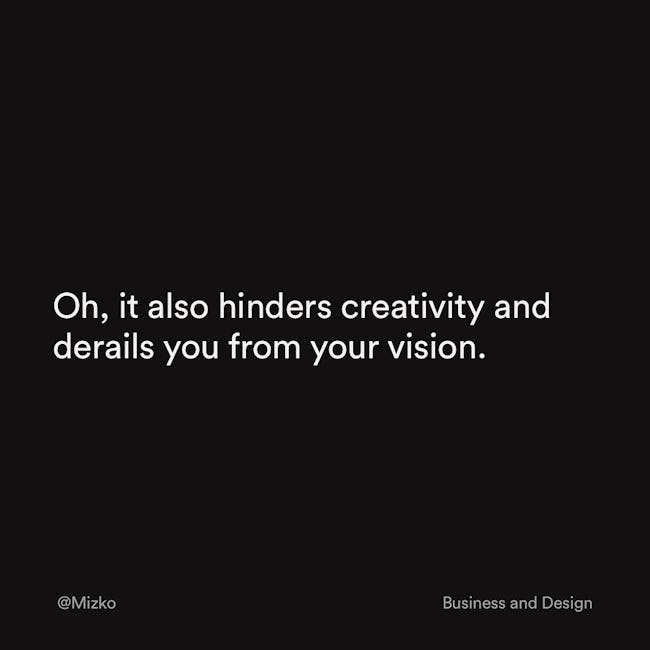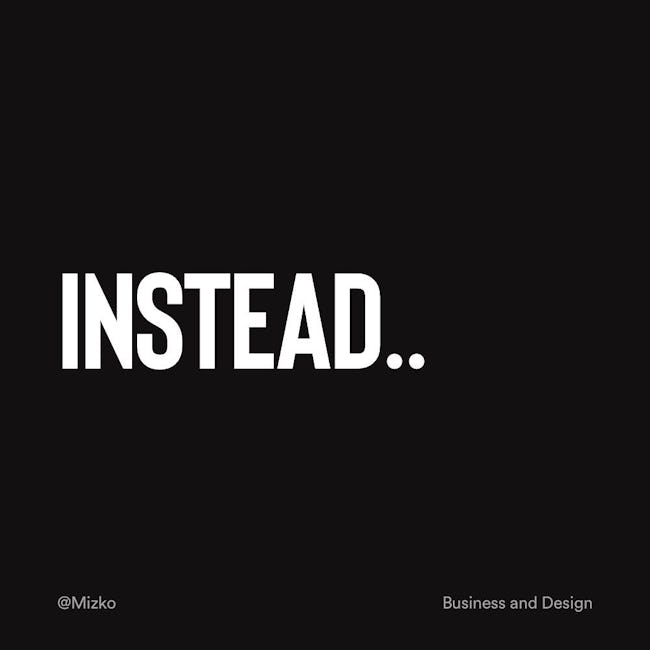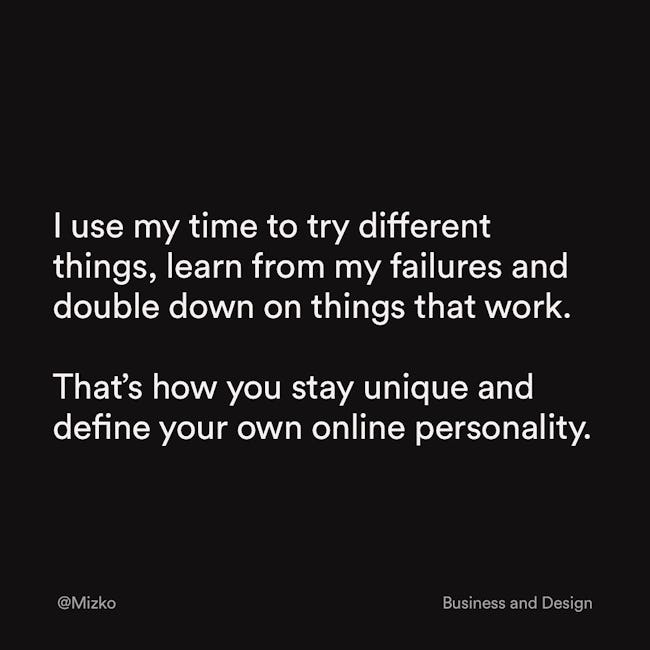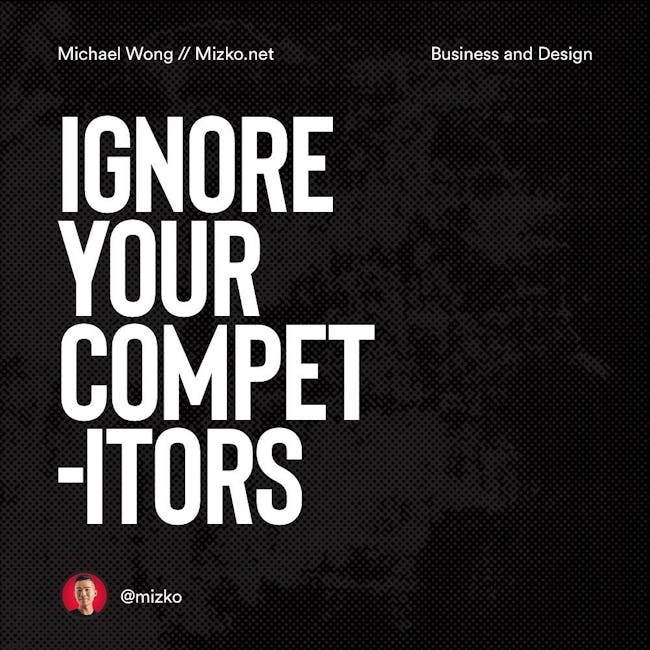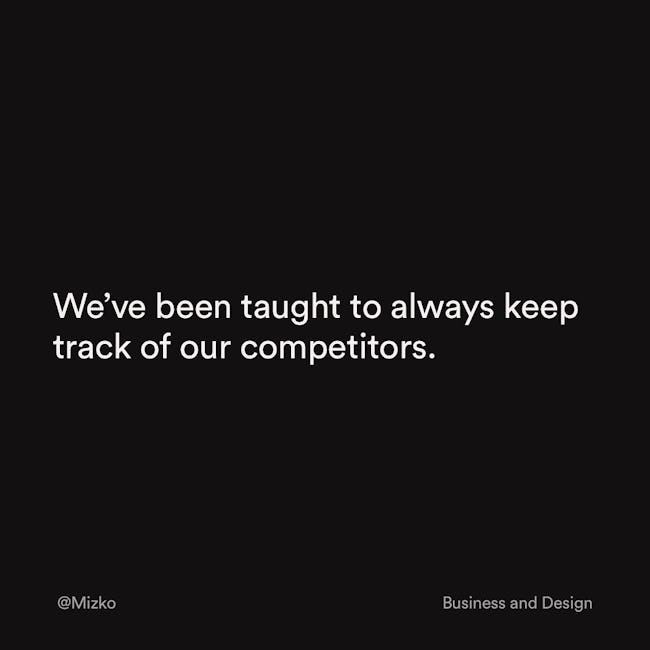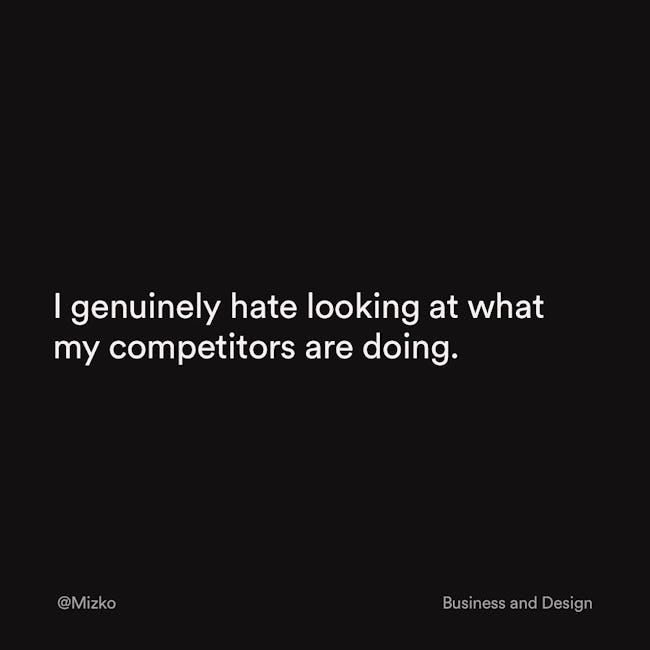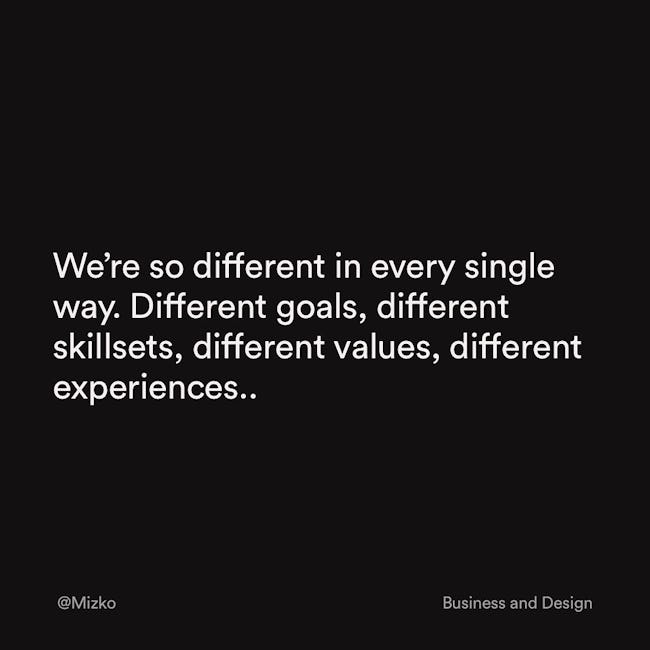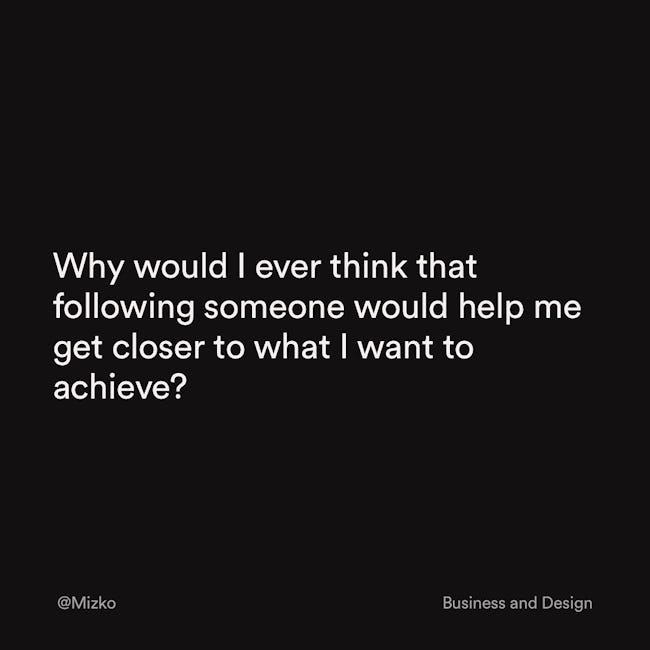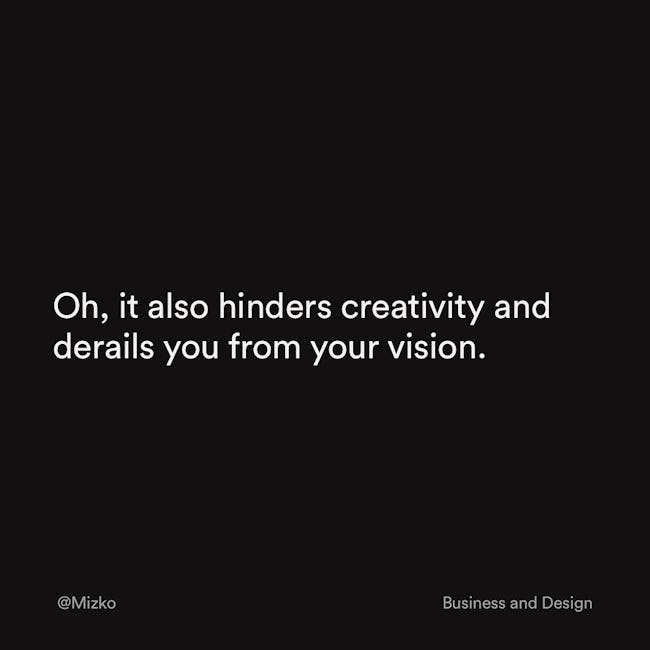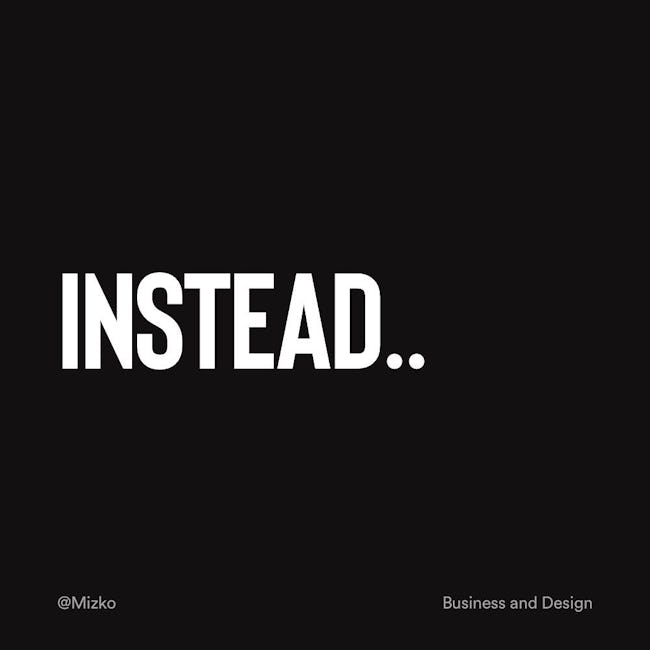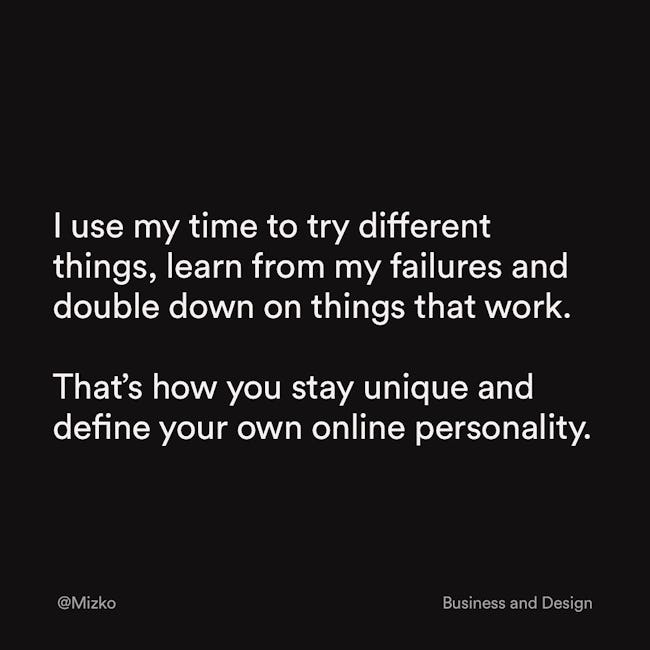 IGNORE YOUR COMPETITORS
We've been taught to always keep track of our competitors.
I genuinely hate looking at what my competitors are doing.
We're so different in every single way. Different goals, different skillsets, different values, different experiences..
Why would I ever think that following someone would help me get closer to what I want to achieve?
Oh, it also hinders creativity and details you from your vision.
INSTEAD..
I use my time to try different things, learn from my failures and double down on things that work.
That's how you stay unique and define your own online personality.
More booklets by Michael Wong
More Business booklets
Your recently viewed booklets
See all booklets