Booklet
If you chase two rabbits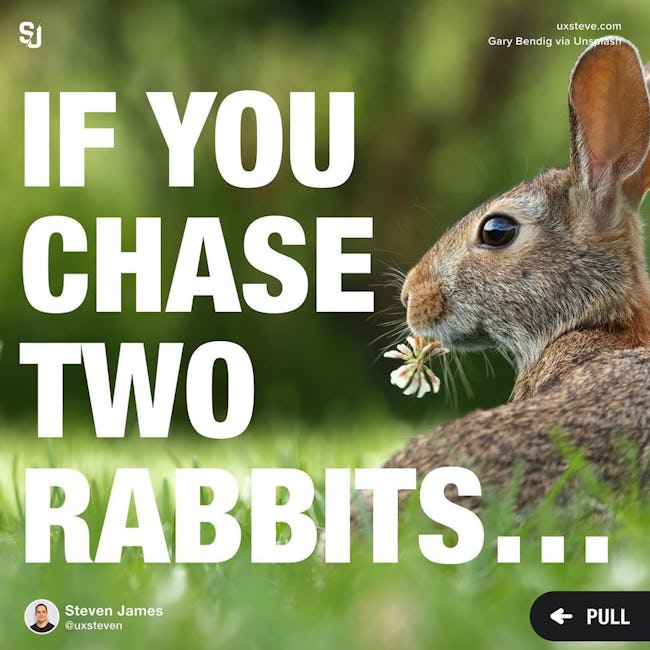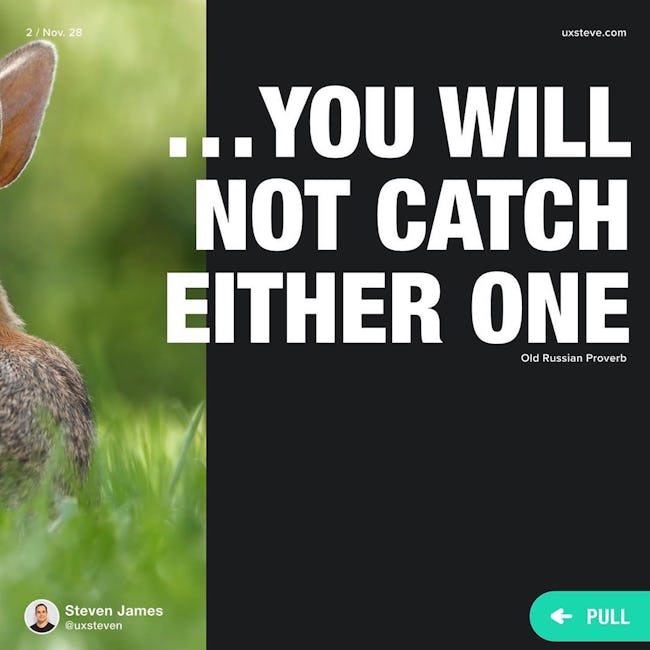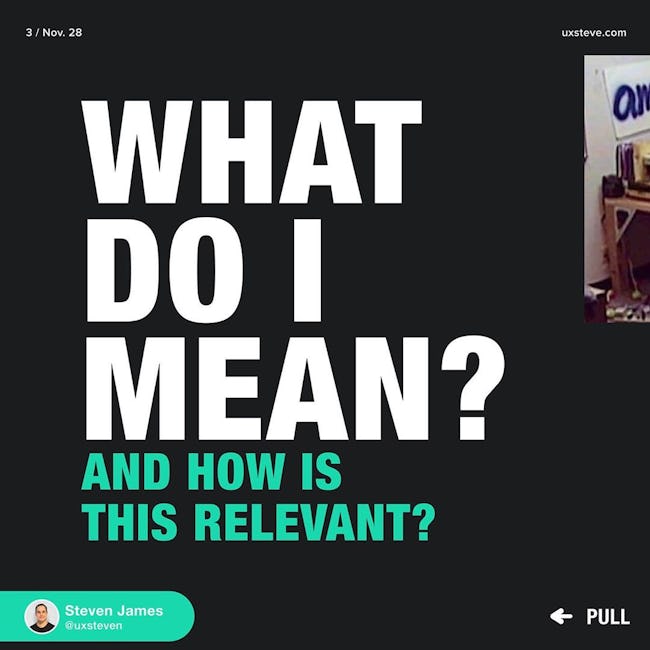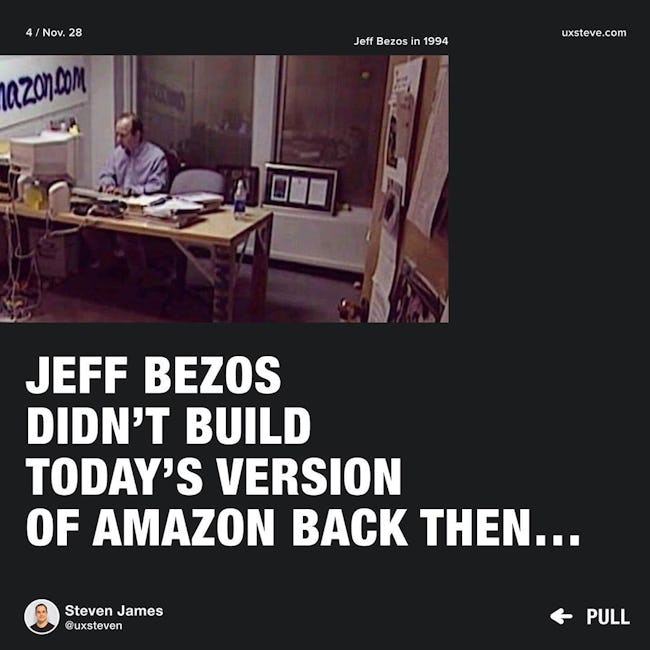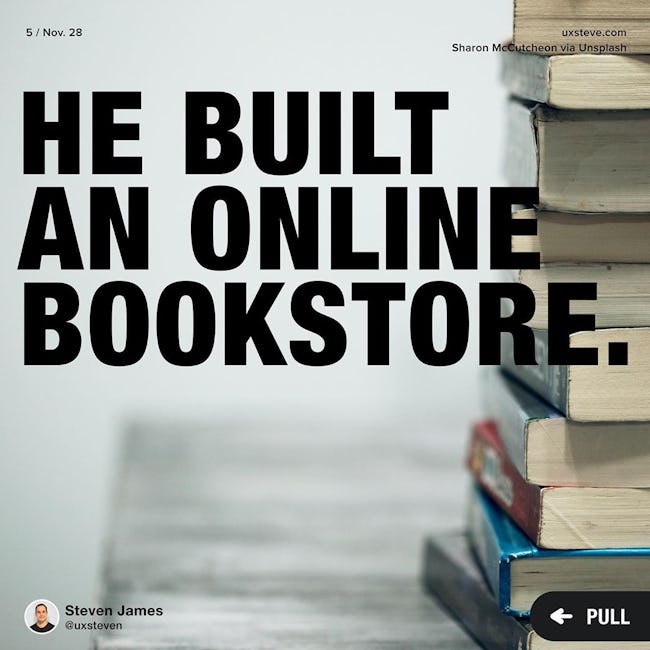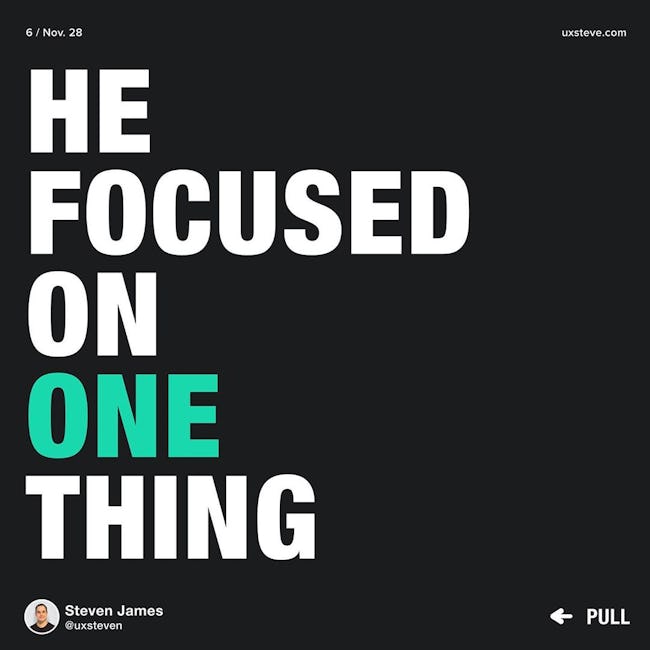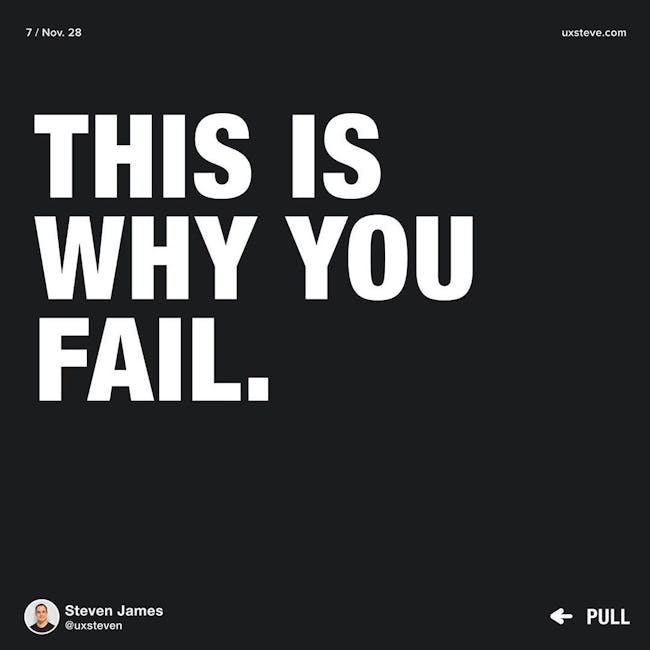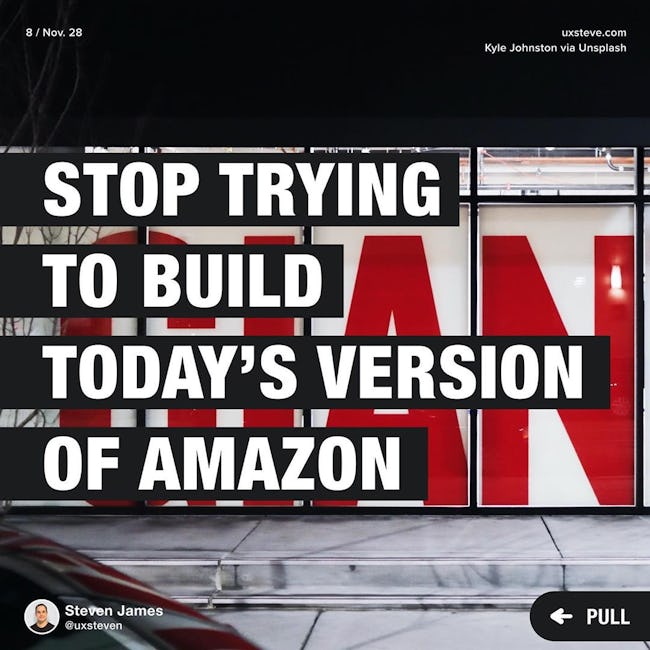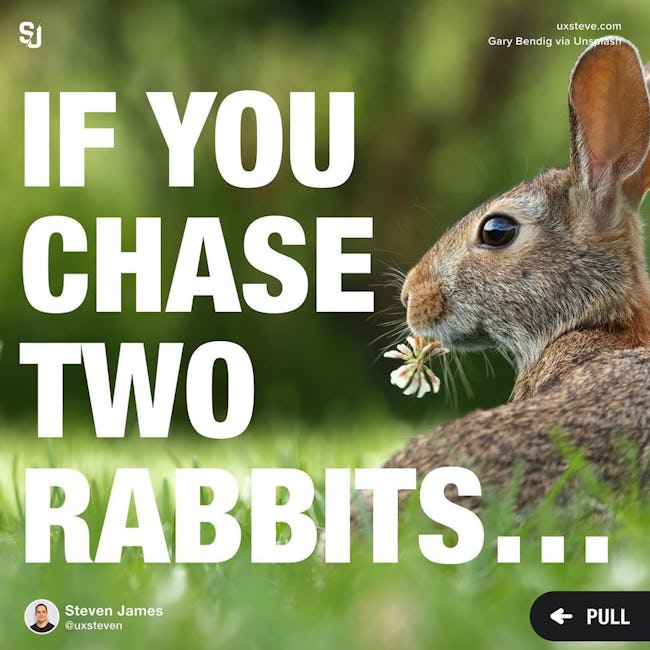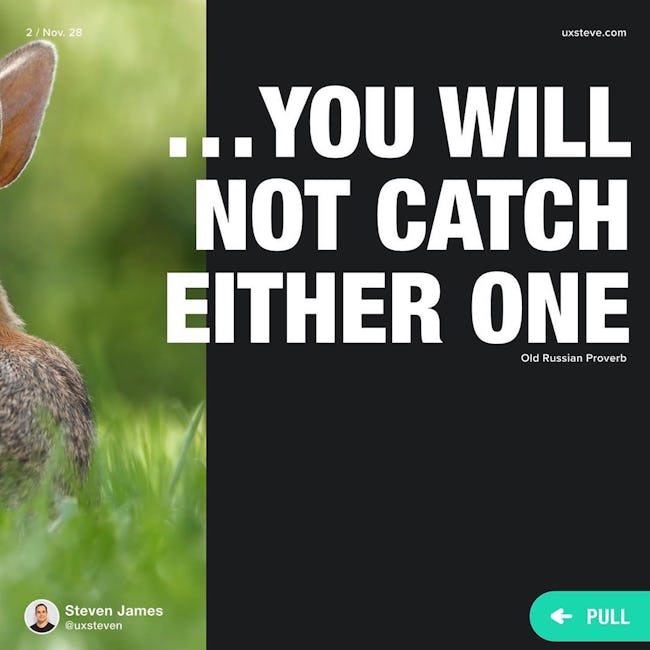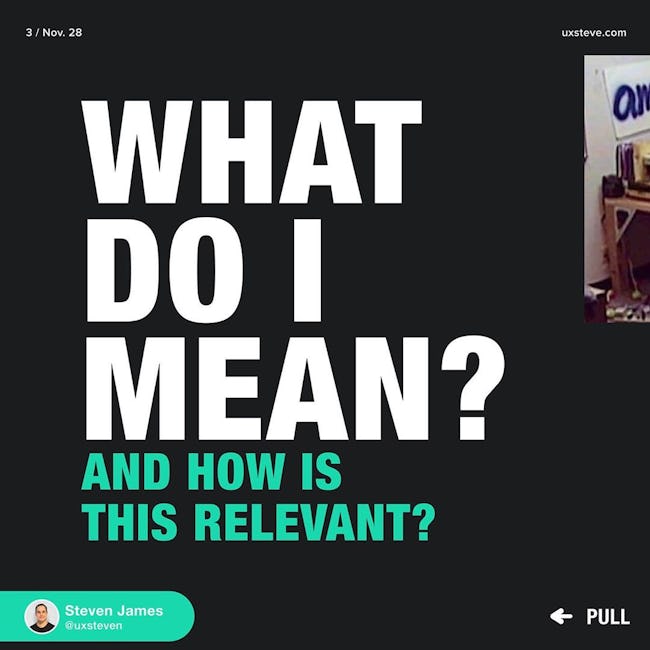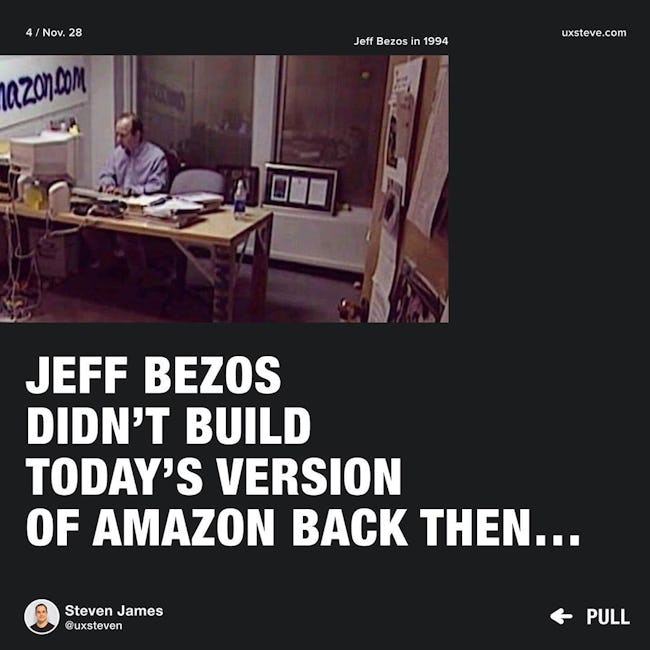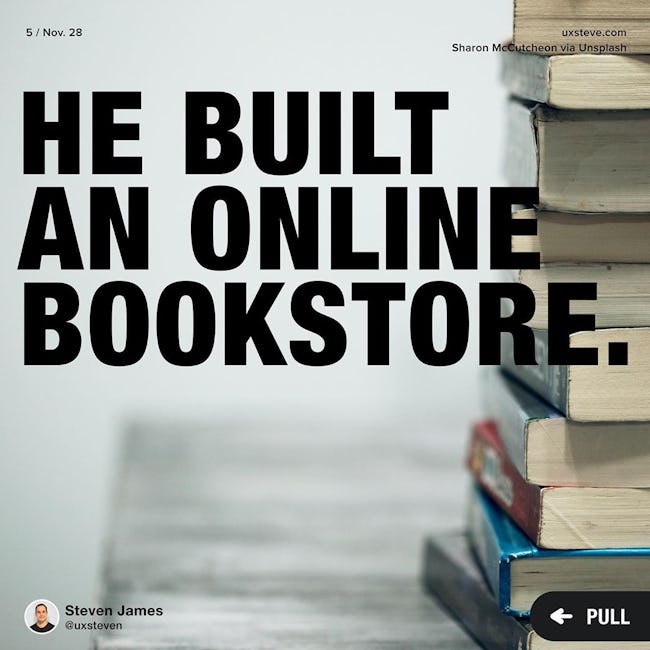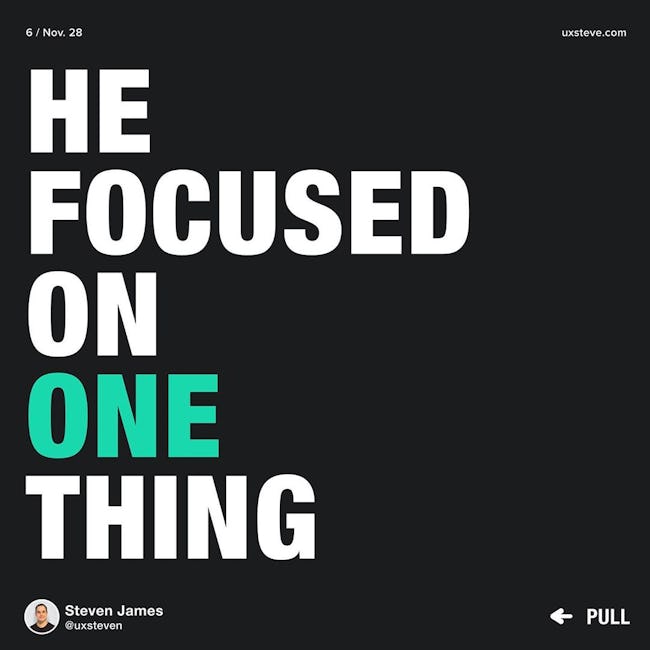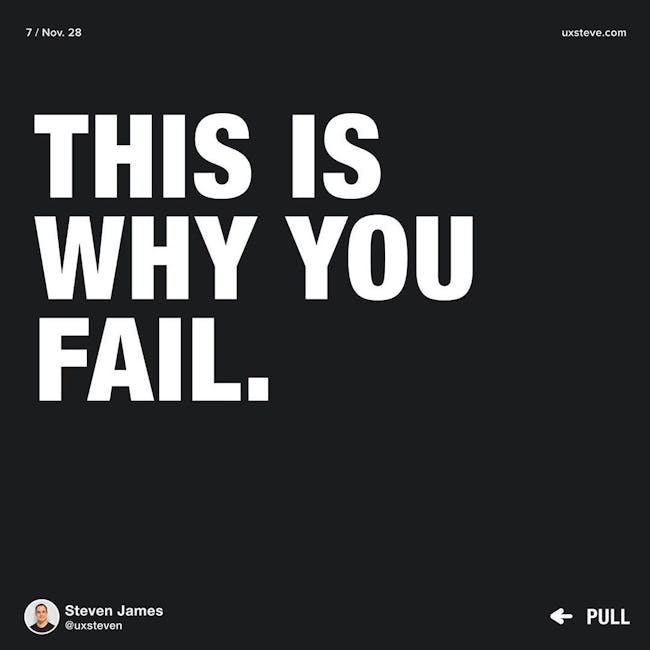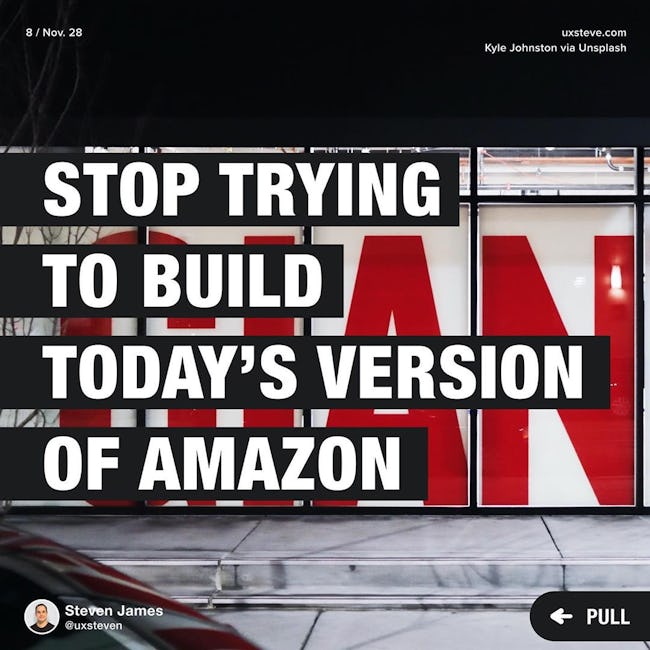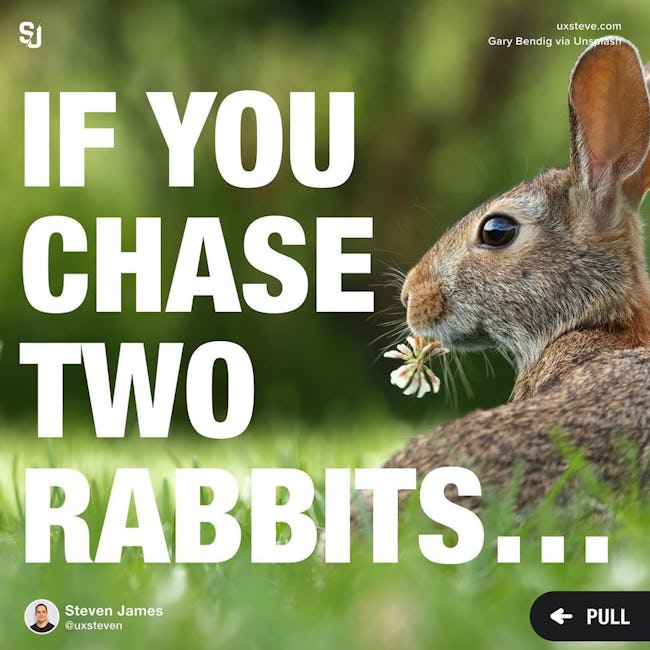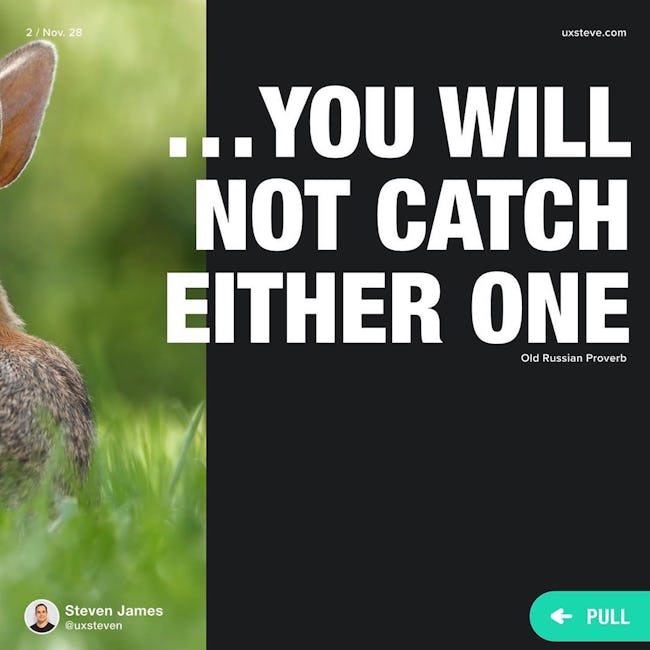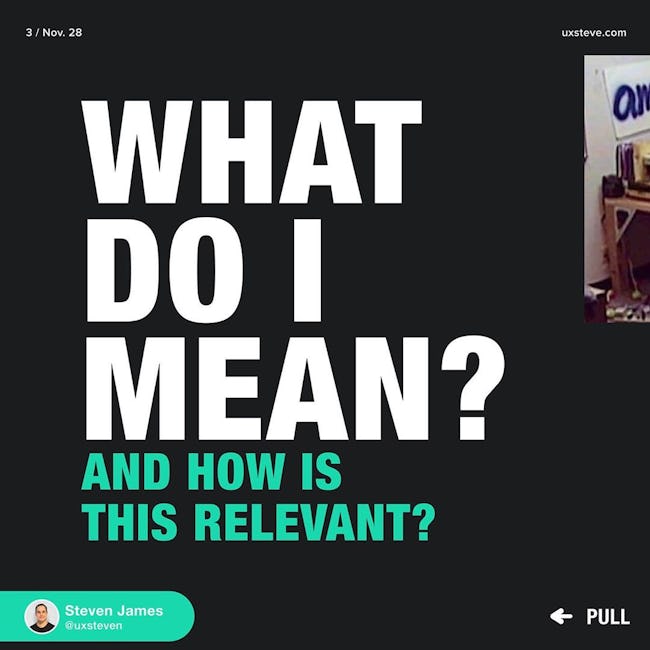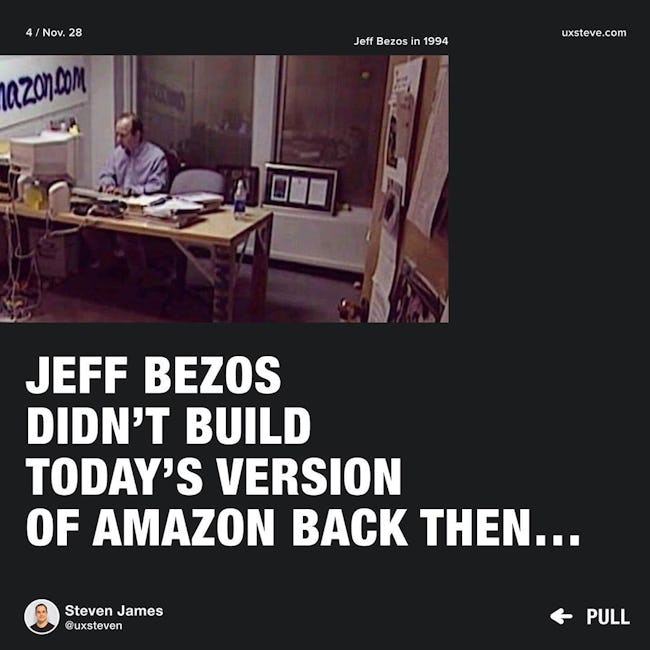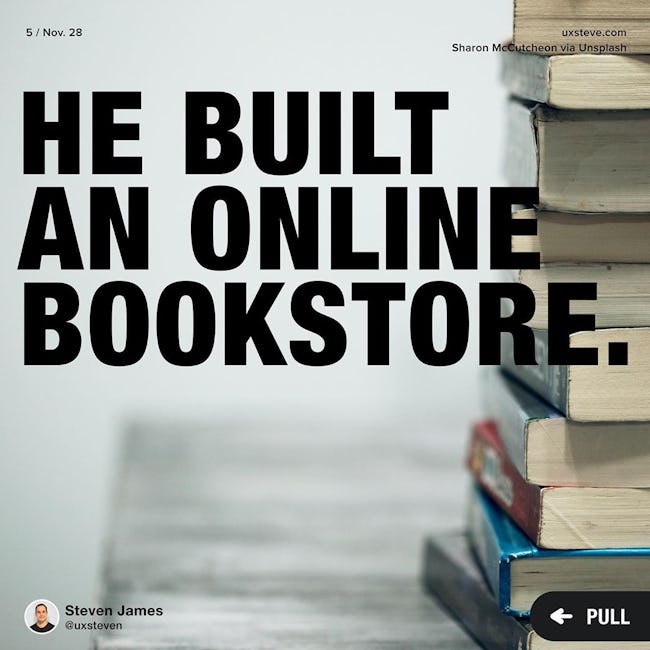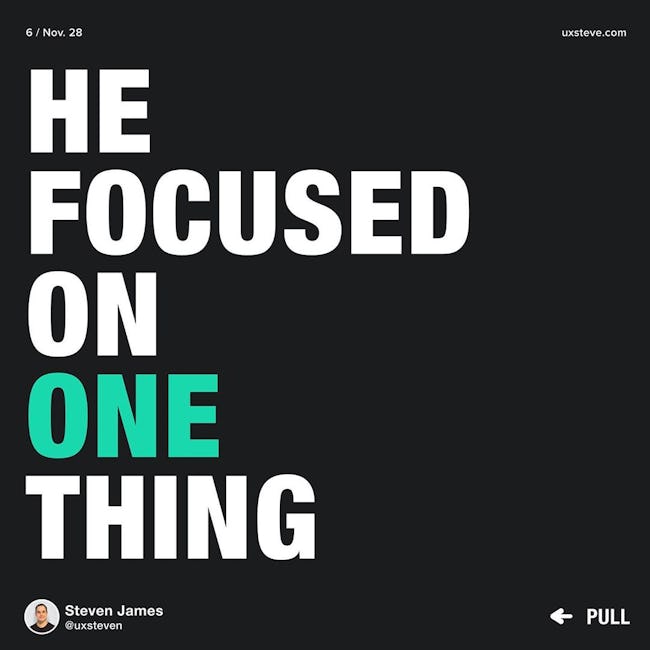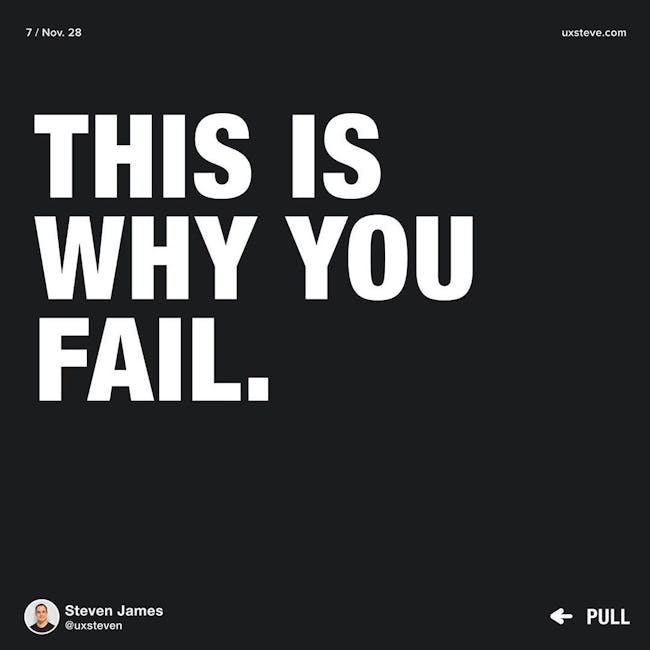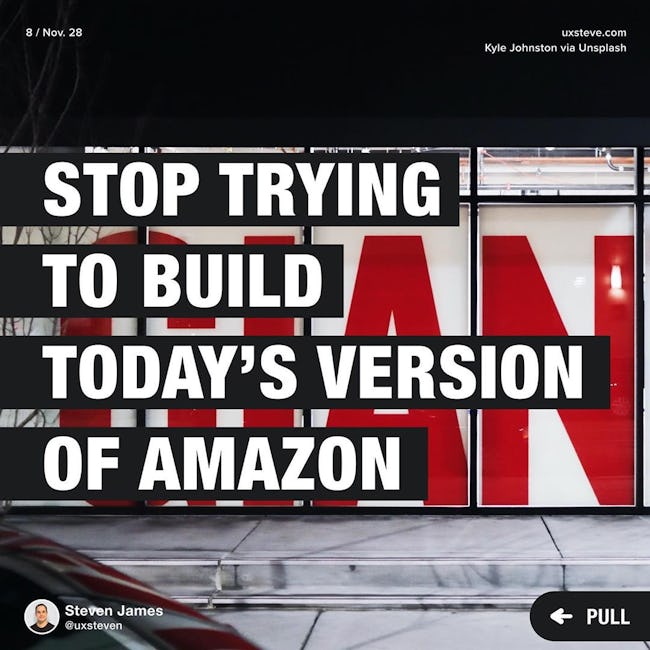 If you chase two rabbits
...YOU WILL NOT CATCH EITHER ONE
WHAT DO I MEAN?
AND HOW IS THIS RELEVANT?
JEFF BEZOS DIDN'T BUILD TODAYS VERSION OF AMAZON BACK THEN...
HE BUILT AN ONLINE BOOK STORE
HE FOCUSED ON ONE THING
THIS IS WHY YOU FAIL.
STOP TRYING TO BUILD TODAY'S VERSIONS OF AMAZON
Most of the entrepreneurs that I meet are complicating the process.
They're overthinking it.
They get lost in companies that took 20-30 years to build
Stop trying to build this huge, mega, overly-complex SaaS startup. When in reality, you need to just focus on doing one thing great.
It doesn't have to be that complicated.
WHO'S HAD SOME CRAZY COMPLEX IDEAS?
I'LL BE THE FIRST TO ADMIT THAT
LET ME HEAR YOUR STORY AND DROP A COMMENT BELOW
More booklets by Steve Mellor
More Marketing booklets
Your recently viewed booklets
See all booklets