Booklet
HTML TAGS YOU PROBABLY DON'T KNOW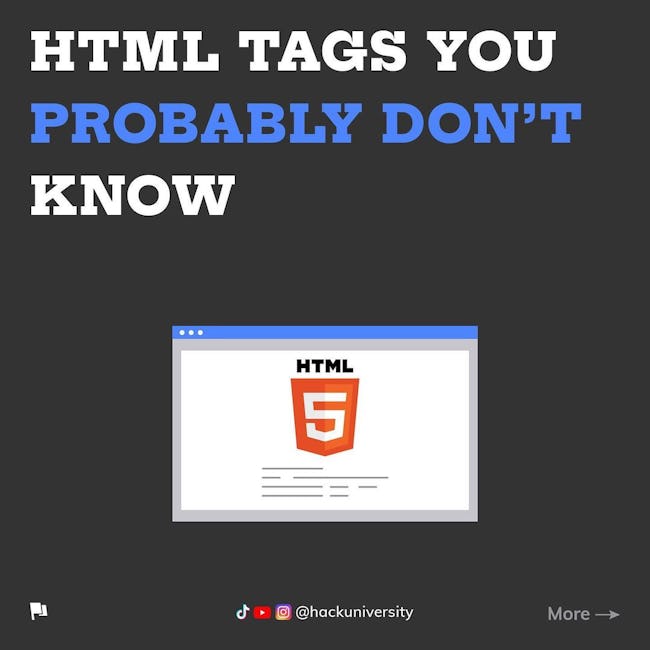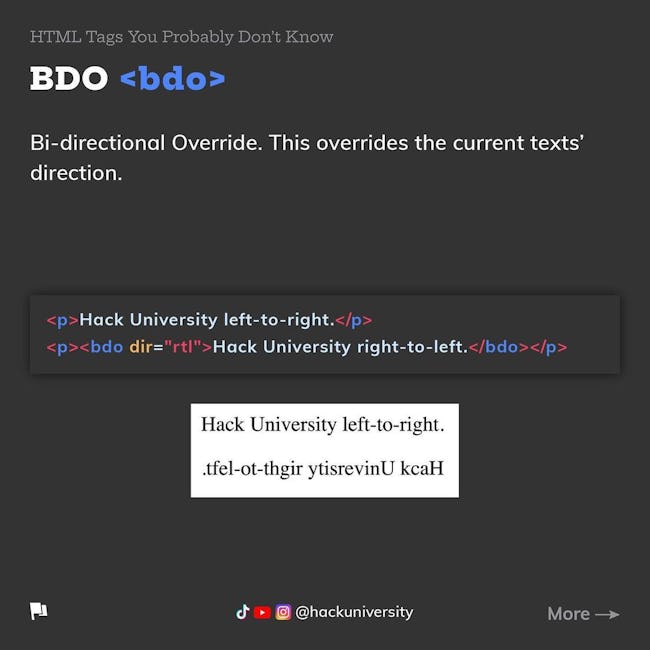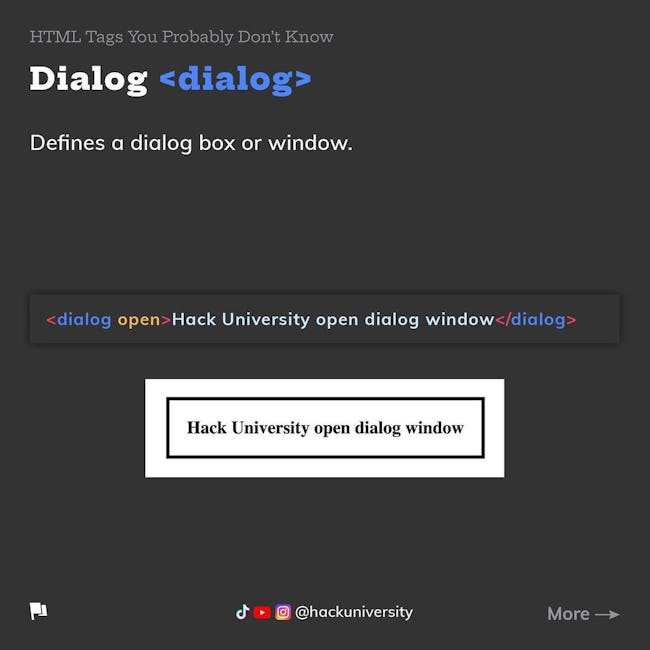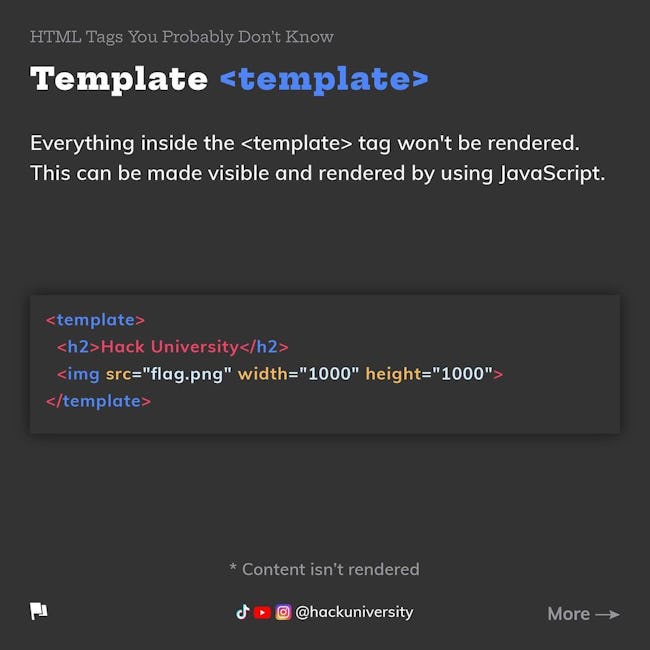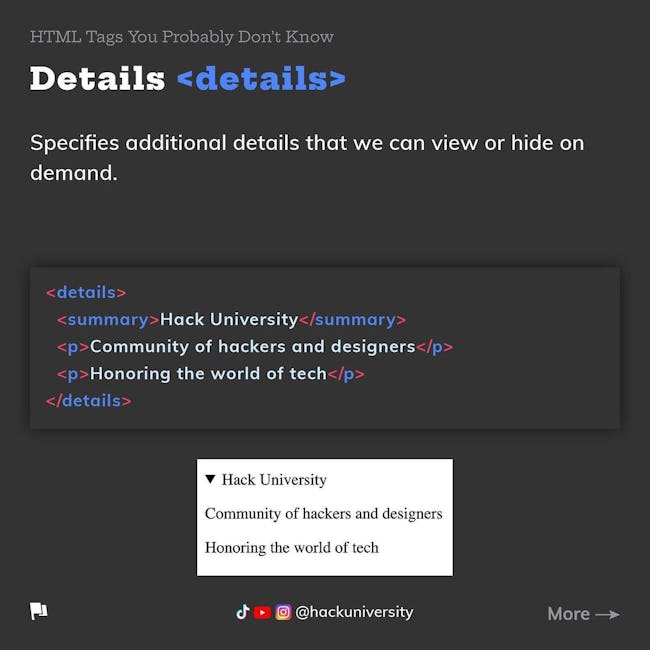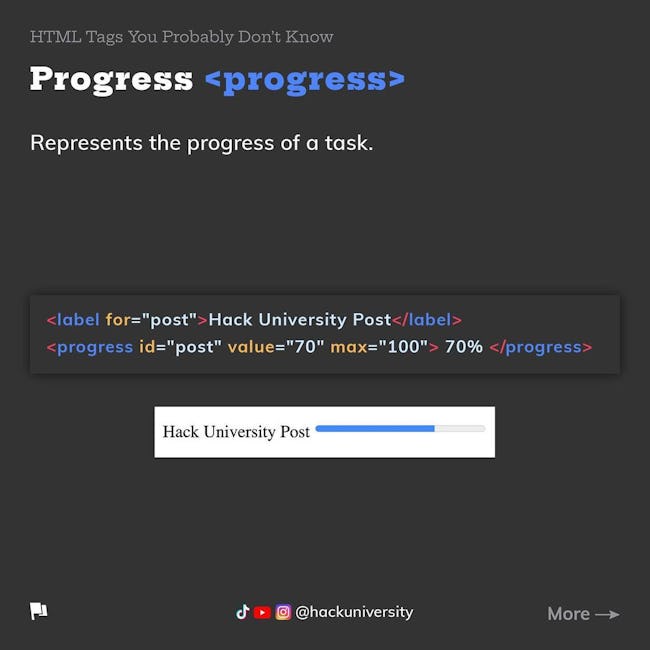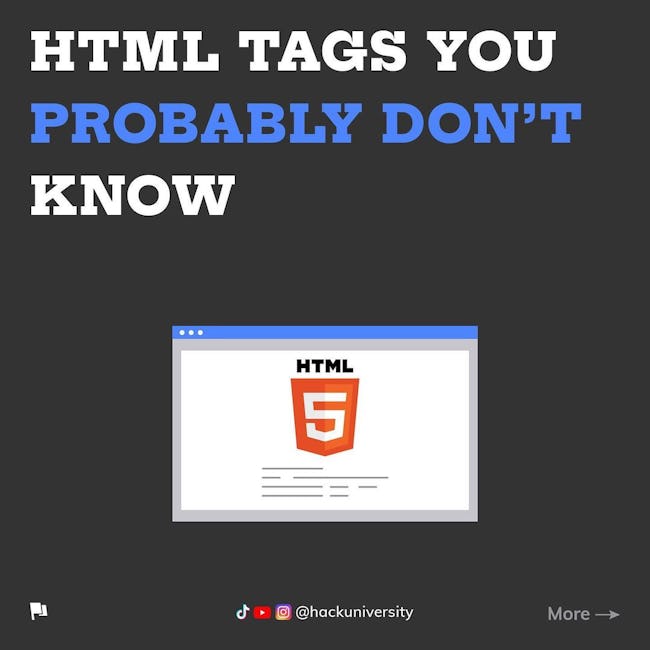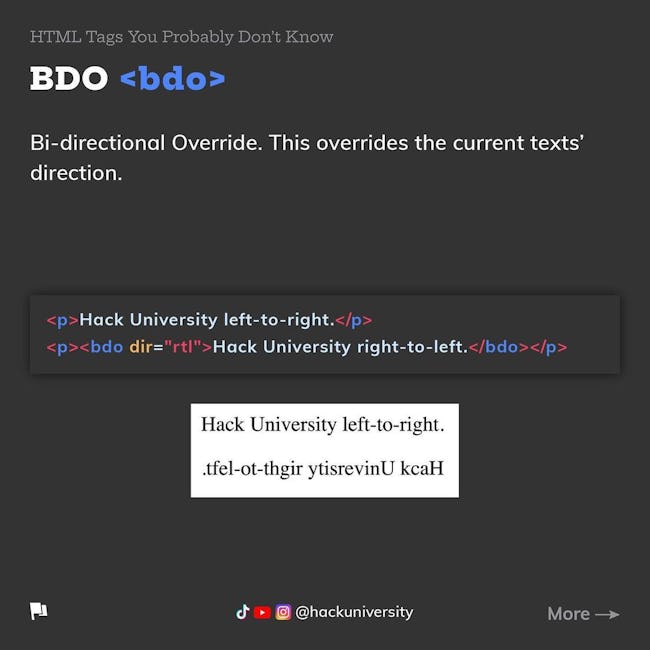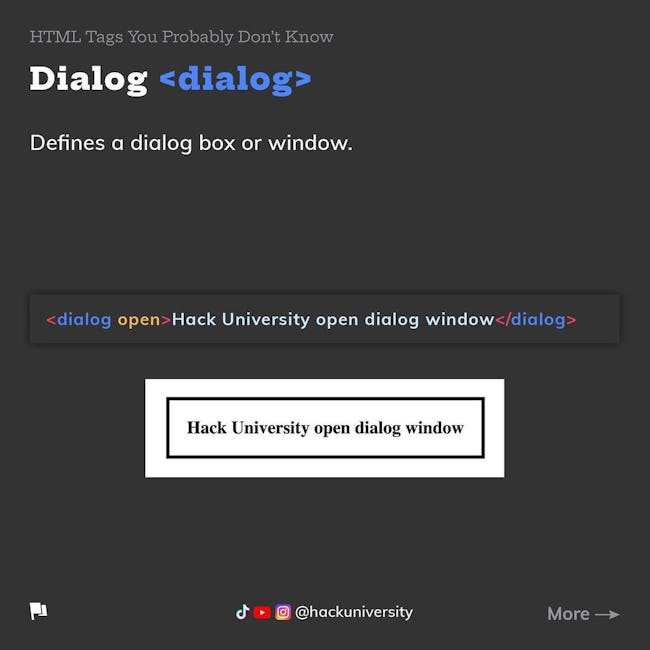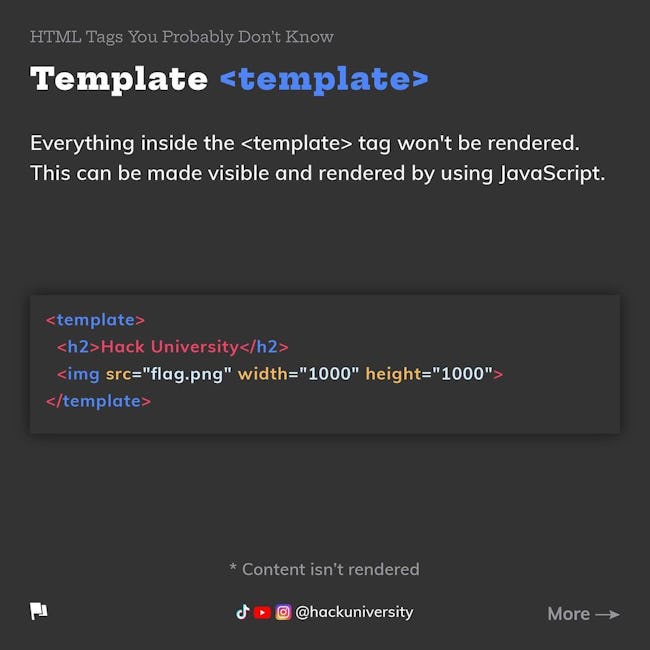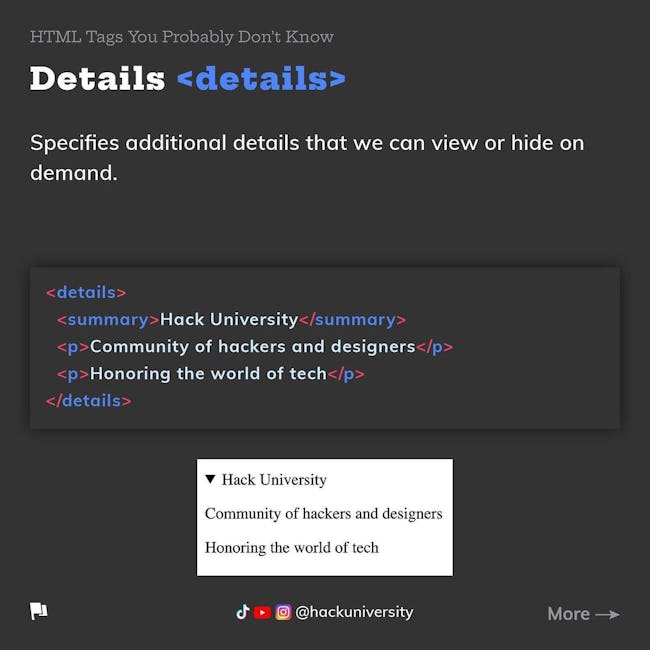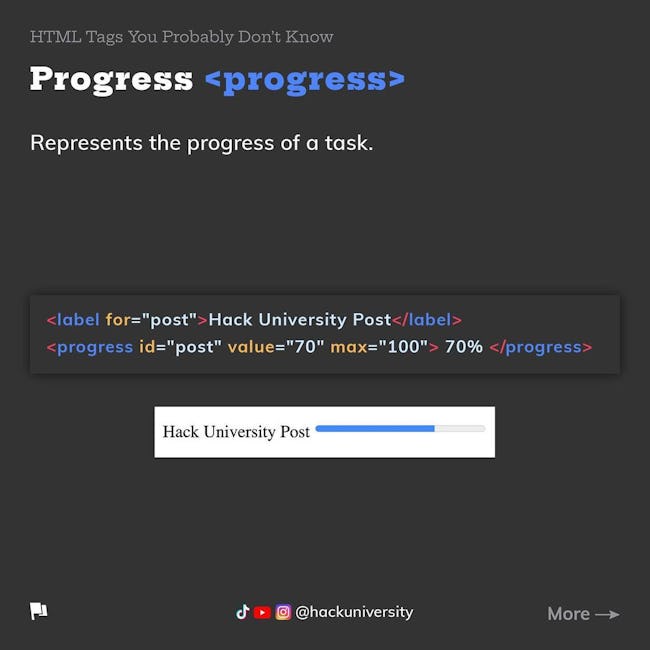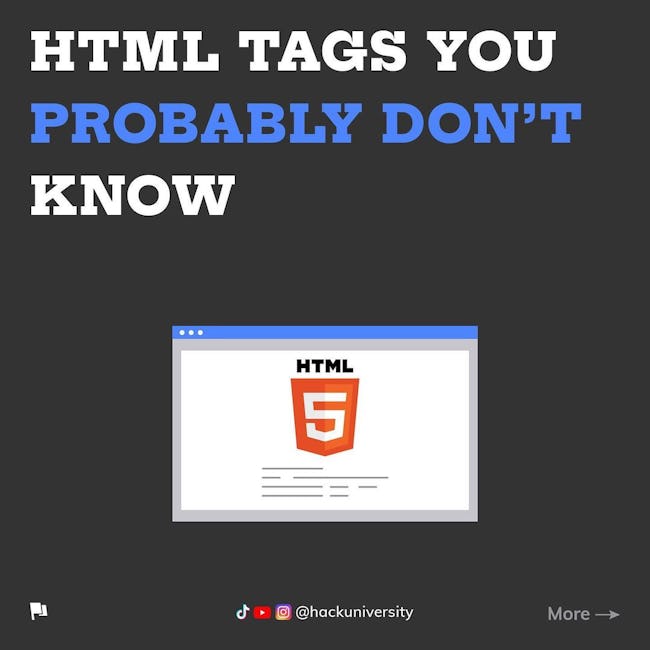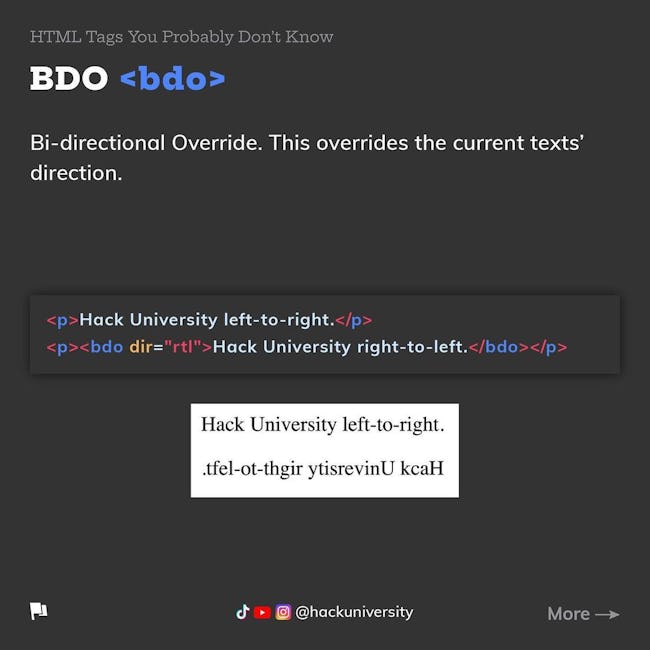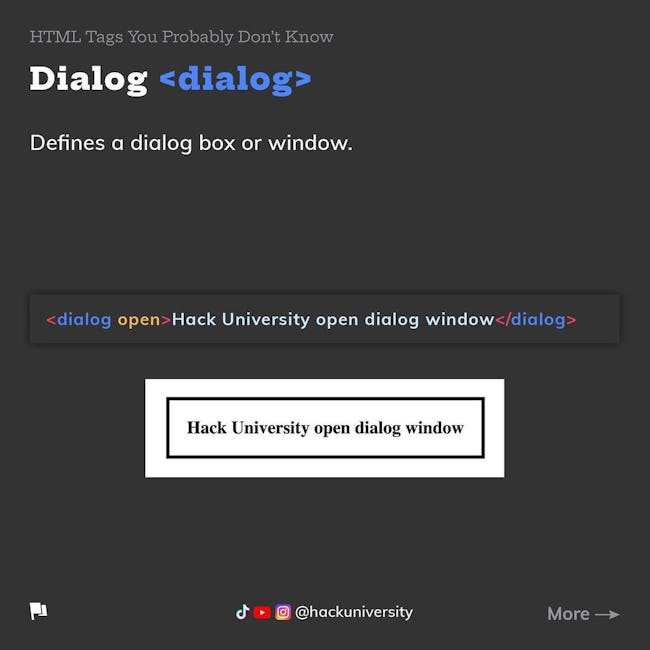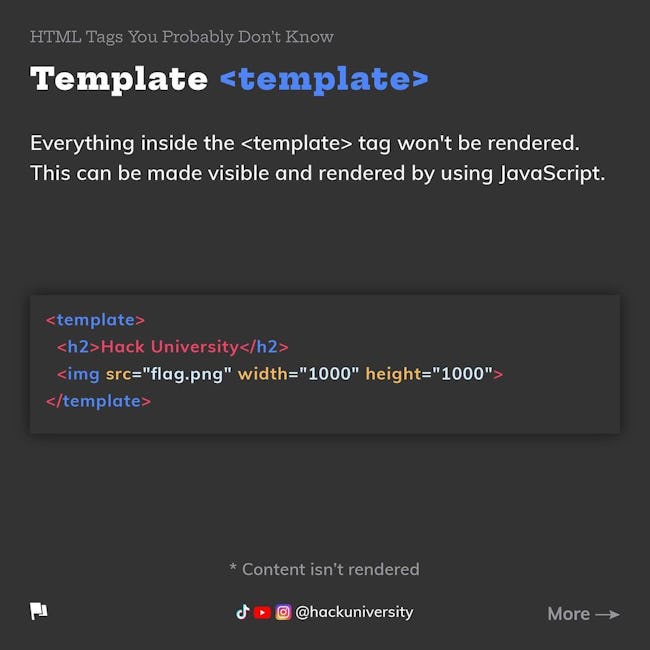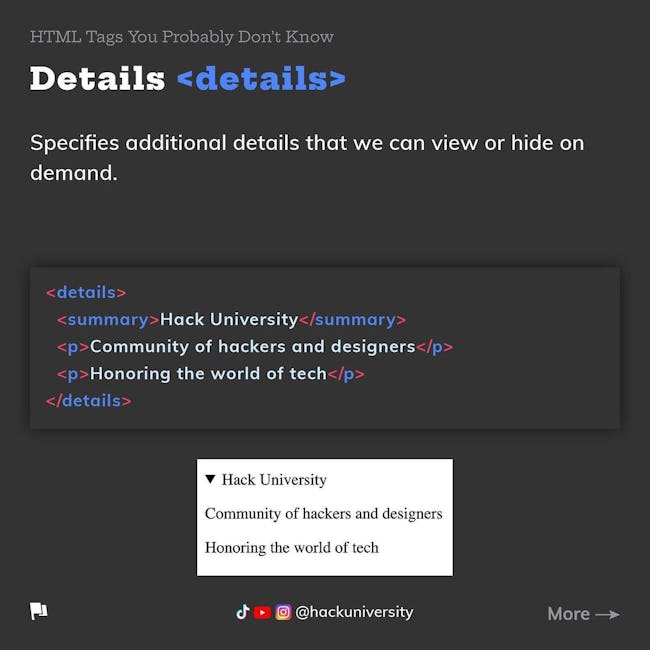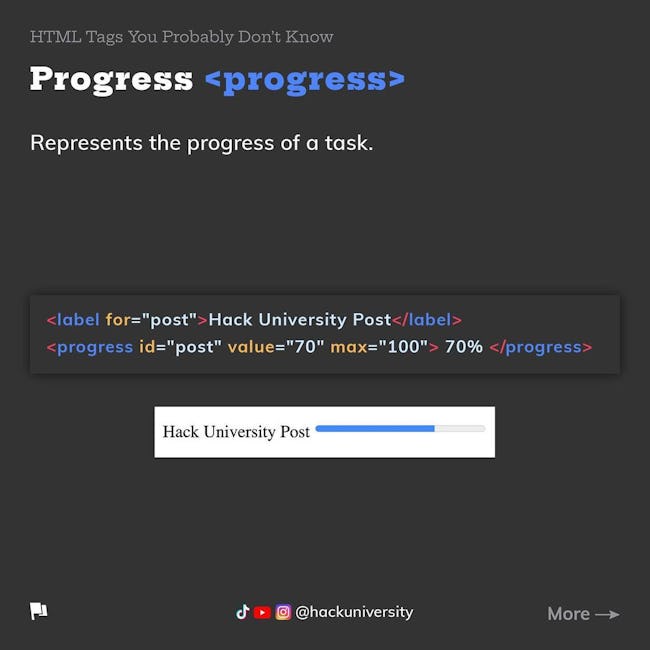 HTML TAGS YOU PROBABLY DON'T KNOW
1. BDO <bdo>
Bi-directional Override. This overrides the current texts' direction.
2. Meter <meter>
Defines a scalar measurement within a known range, or a fractional value.
3. Dialog <dialog>
Defines a dialog box or window.
4. Template <template>
Everything inside the <template> tag won't be rendered. This can be made visible and rendered by using JavaScript.
5. Details <details>
Specifies additional details that we can view or hide on demand.
6. Progress <progress>
Represents the progress of a task.
More booklets by Hack University
More IT & Software booklets
Your recently viewed booklets
See all booklets