Booklet
How Whatsapp Makes Money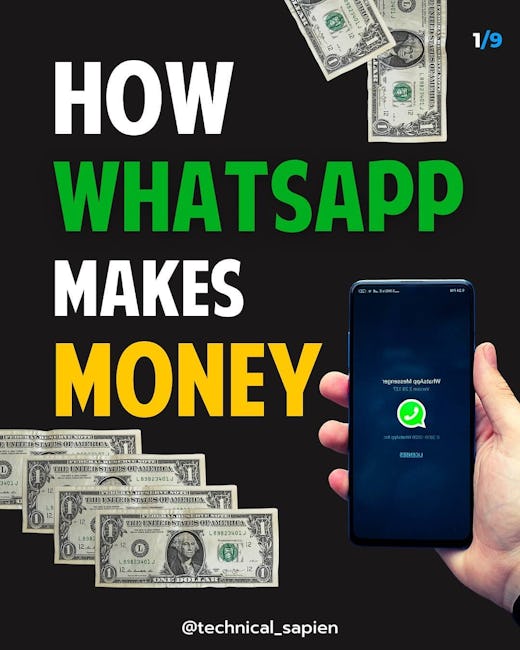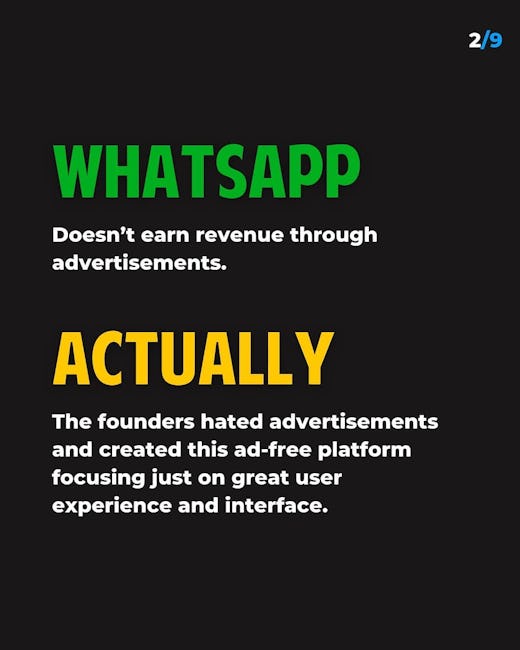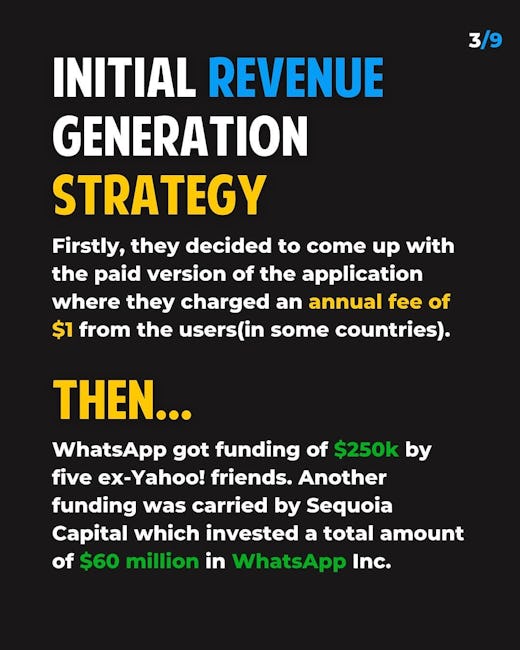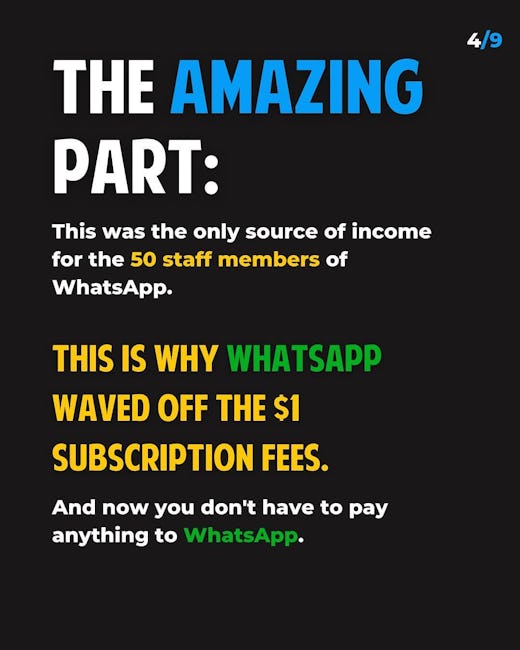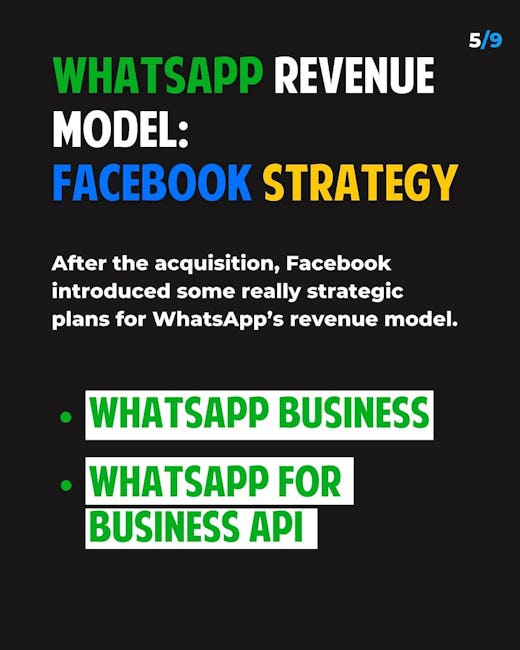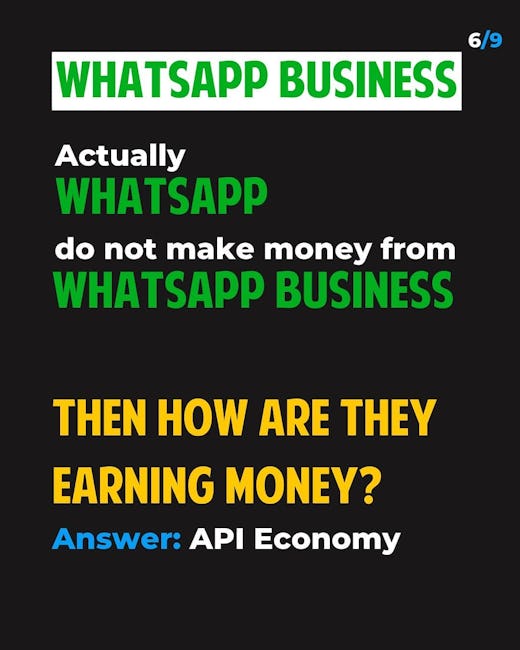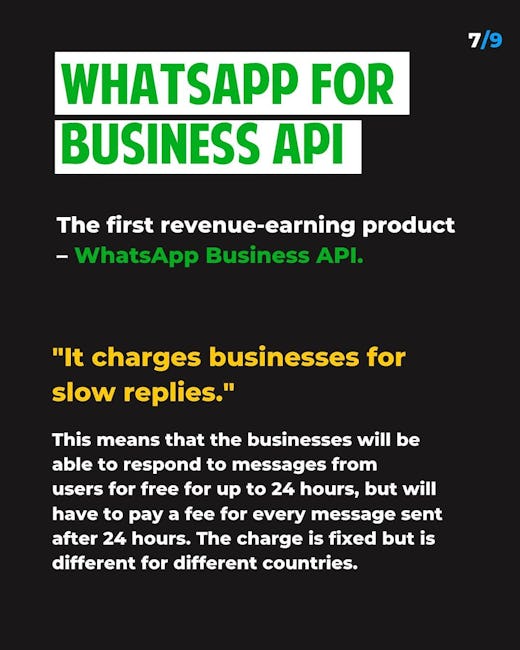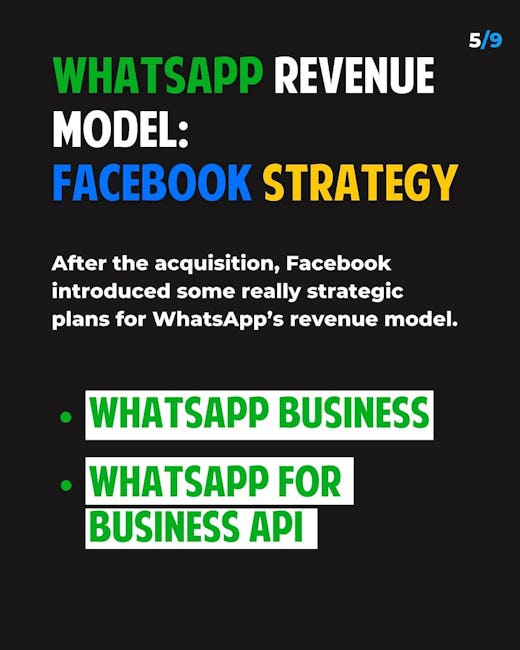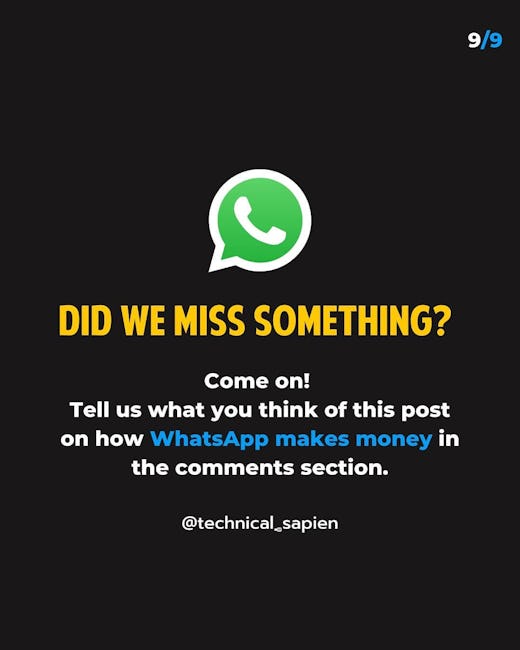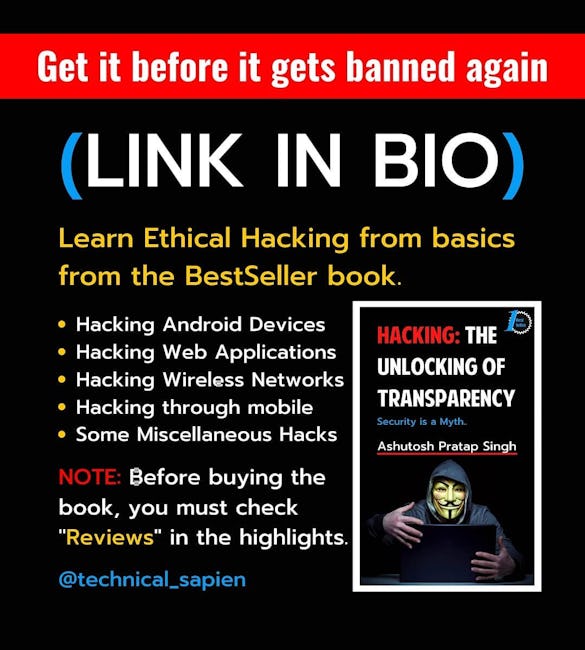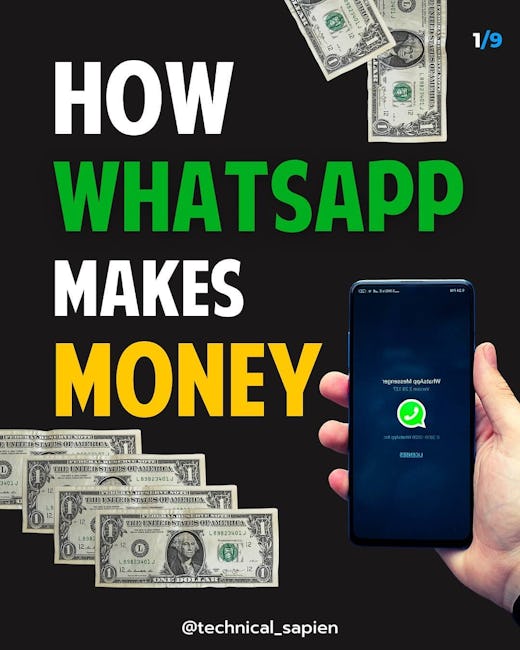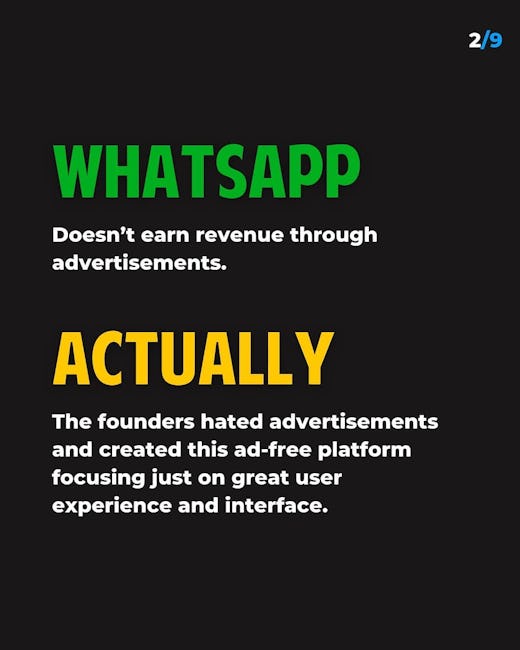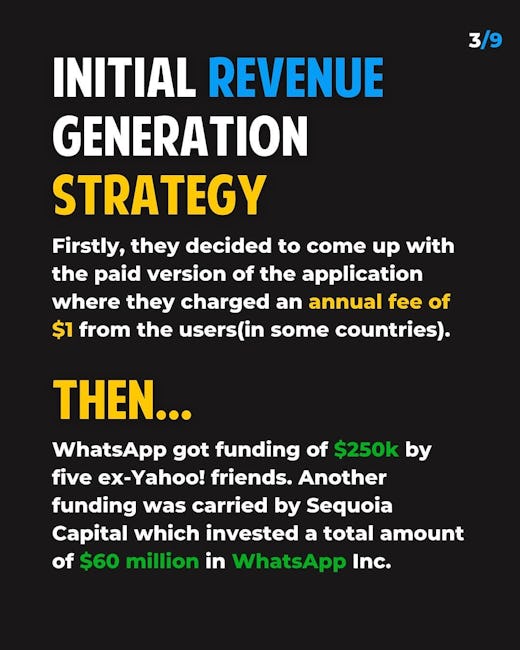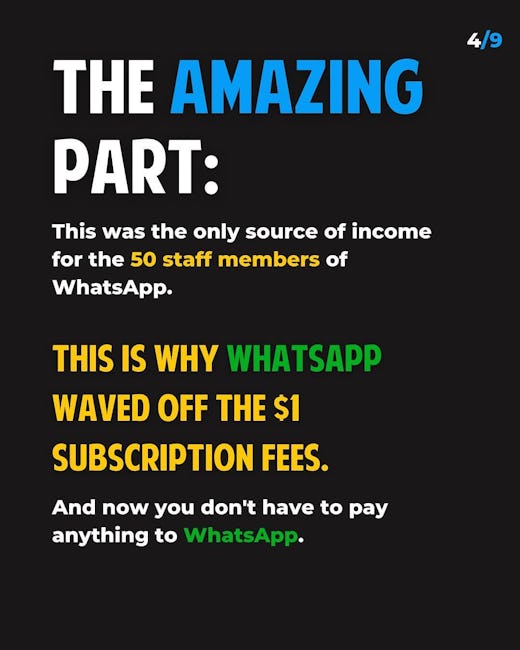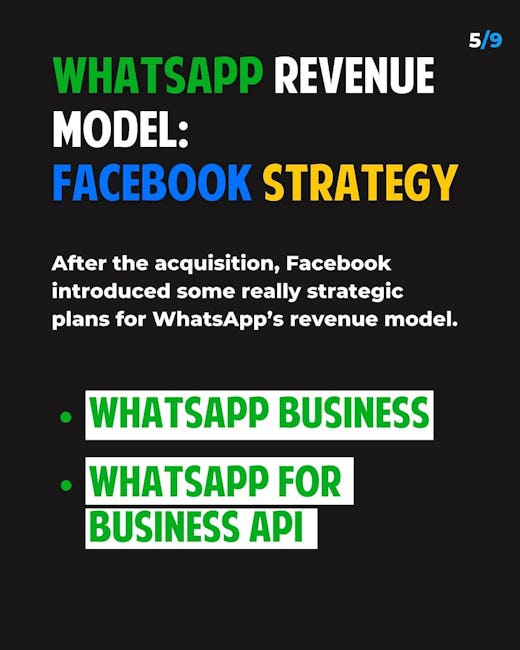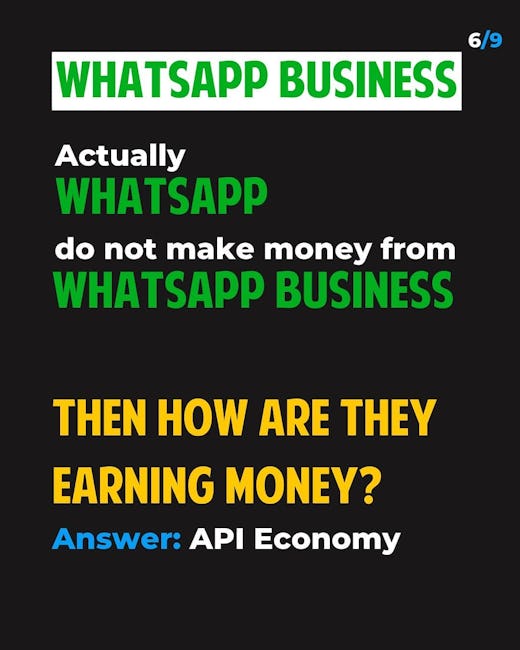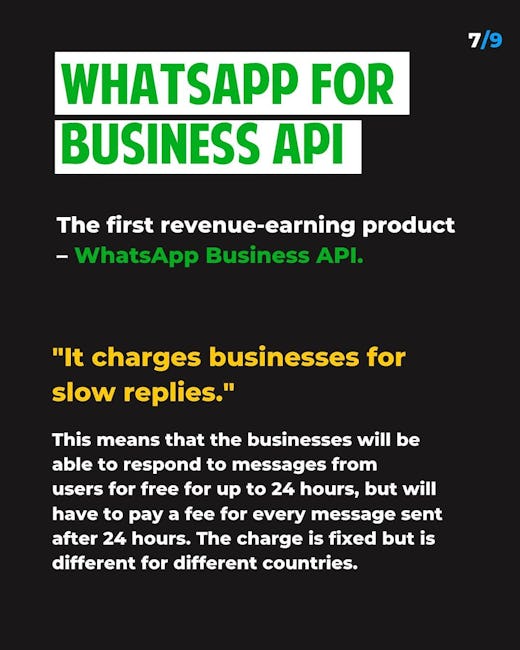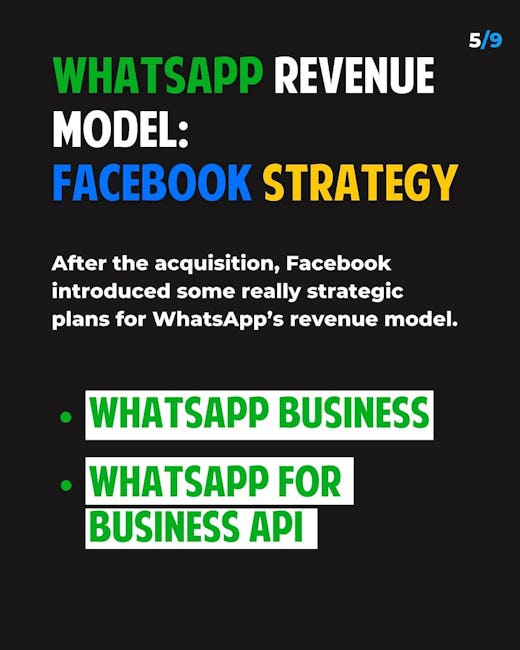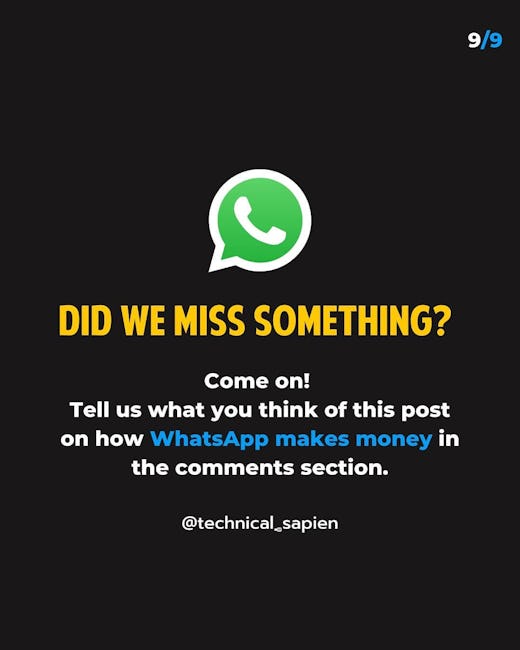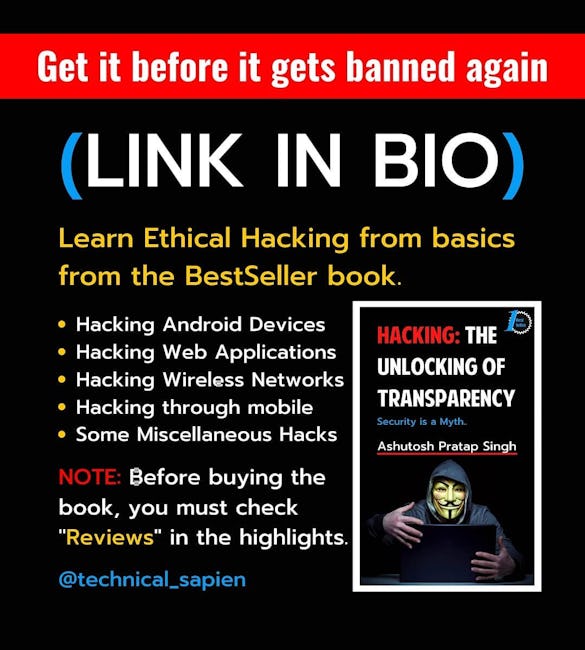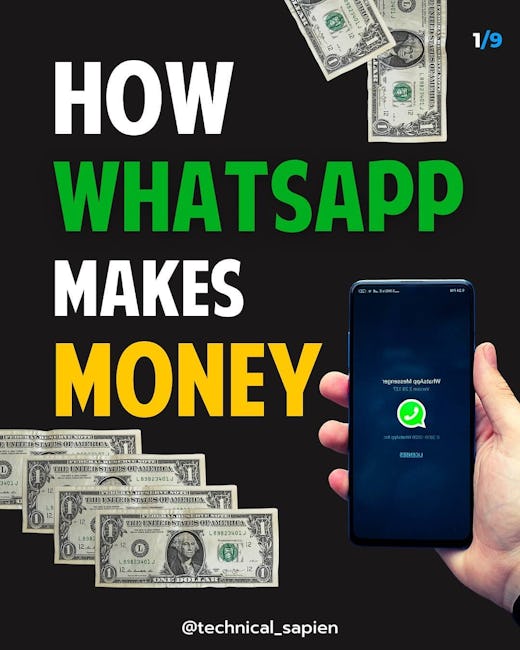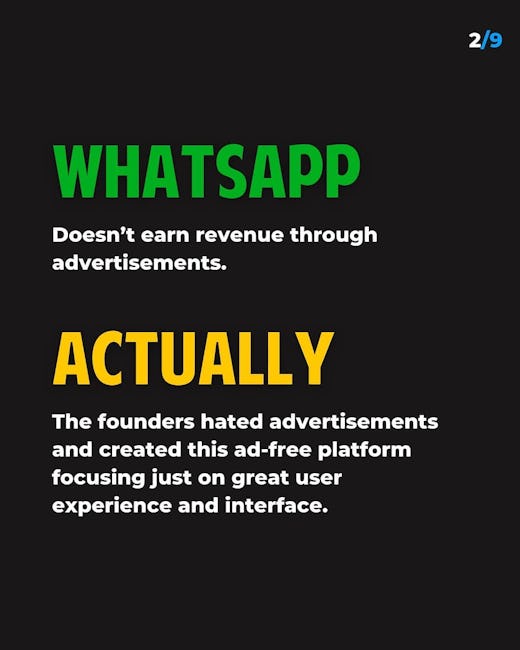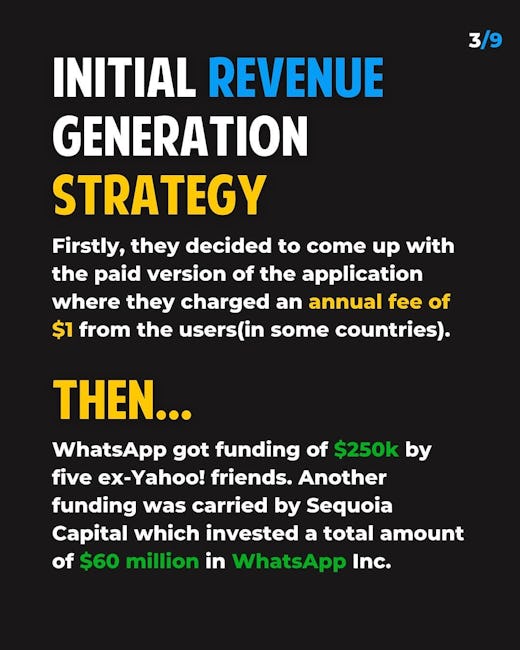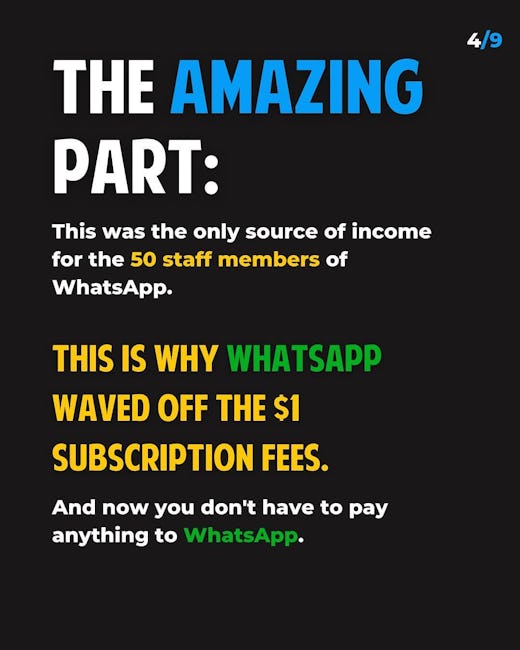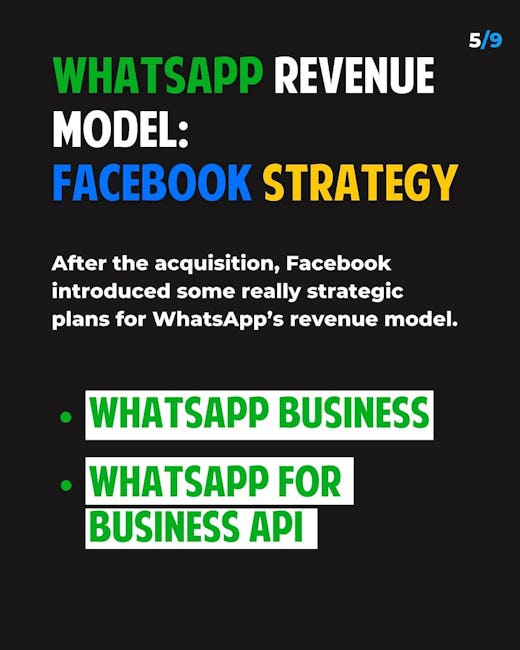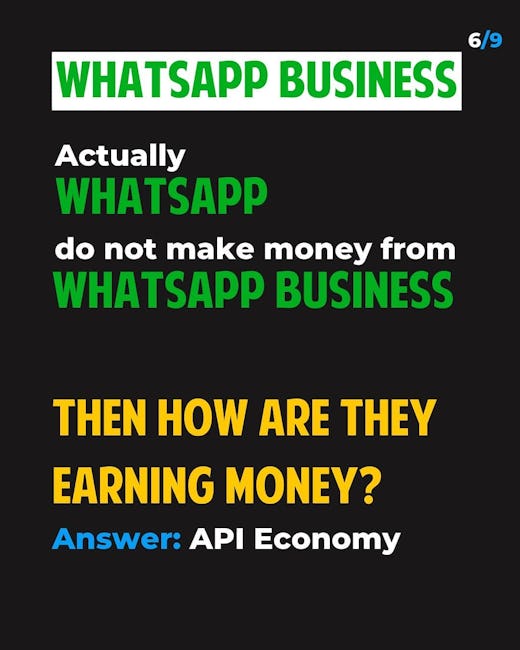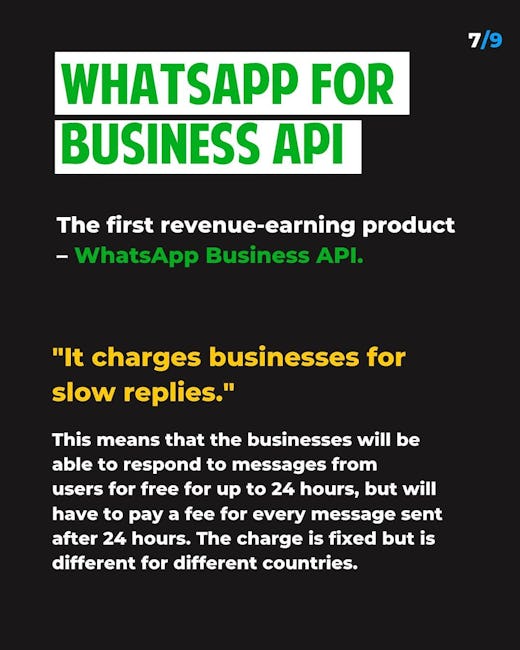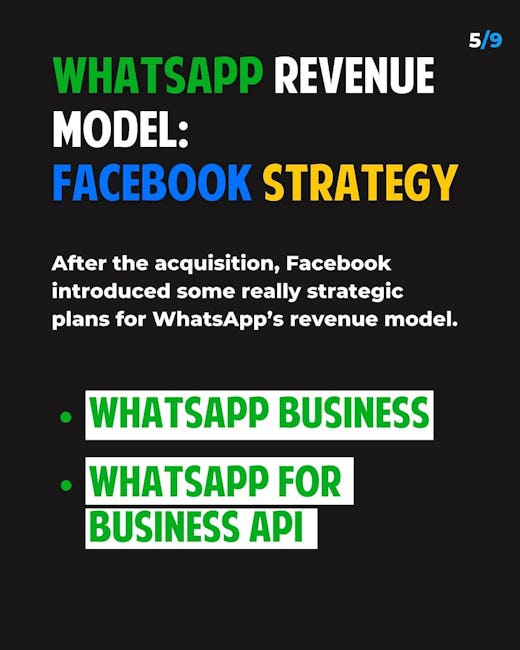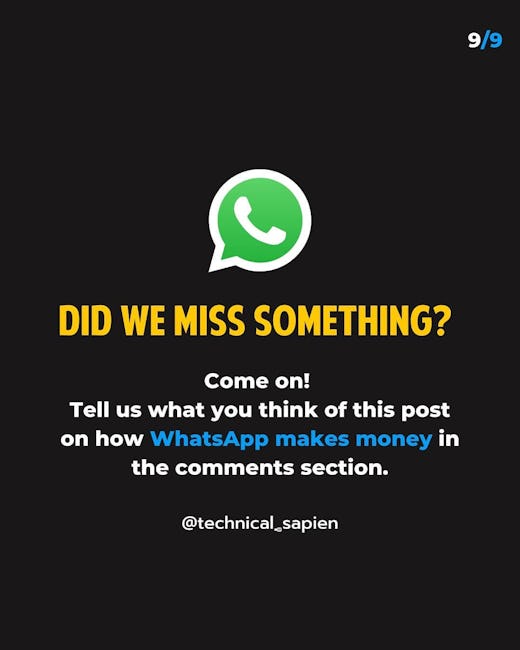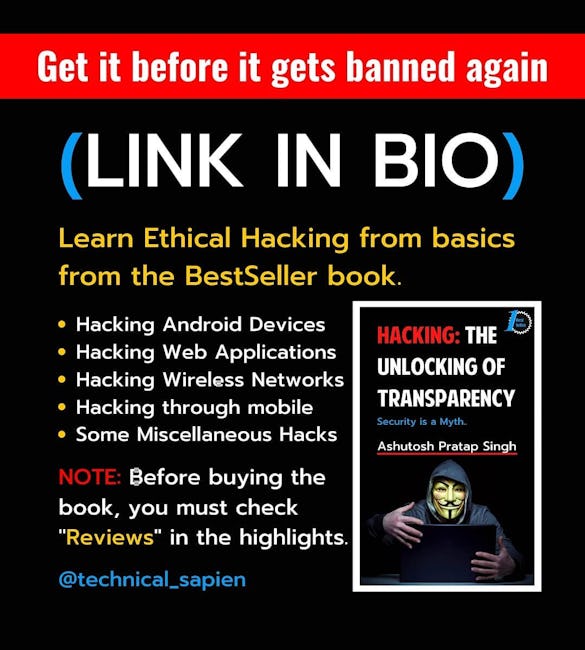 How Whatsapp Makes Money
WHATSAPP
Doesn't earn revenue through advertisements.
ACTUALLY
The founders hated advertisements and created this ad-free platform focusing just on great user experience and interface.
INITIAL REVENUE GENERATION STRATEGY
Firstly, they decided to come up with the paid version of the application where they charged an annual fee of $1 from the users(in some countries).
THEN...
WhatsApp got funding of $250k by five ex-Yahoo! friends. Another funding was carried by Sequoia Capital which invested a total amount of $60 million in WhatsApp Inc.
WHATSAPP REVENUE MODEL: FACEBOOK STRATEGY
After the acquisition, Facebook introduced some really strategic plans for WhatsApp's revenue model.
WHATSAPP BUSINESS
WHATSAPP FOR BUSINESS API
WHATSAPP BUSINESS
Actually WHATSAPP do not make money from WHATSAPP BUSINESS
THEN HOW ARE THEY EARNING MONEY? Answer: API Economy
WHATSAPP FOR BUSINESS API
The first revenue-earning product
— WhatsApp Business API.
"It charges businesses for slow replies."
This means that the businesses will be able to respond to messages from users for free for up to 24 hours, but will have to pay a fee for every message sent after 24 hours. The charge is fixed but is different for different countries.
FUTURE REVENUE EARNING STRATEGIES
It looks like copying Snapchat's features wasn't just to steal its consumer base, WhatsApp is now planning to copy its revenue- earning strategies as well.
According to Economic Times, the company has plans to let businesses use the status feature, where text, photos, videos and animated GIFS can be shared for 24 hours, to advertise and promote their business.
DID WE MISS SOMETHING? Come on!
Tell us what you think of this post on how WhatsApp makes money in the comments section.
More booklets by Technical Sapien
More IT & Software booklets
Your recently viewed booklets
See all booklets