Booklet
How To Work From Home And Stay Productive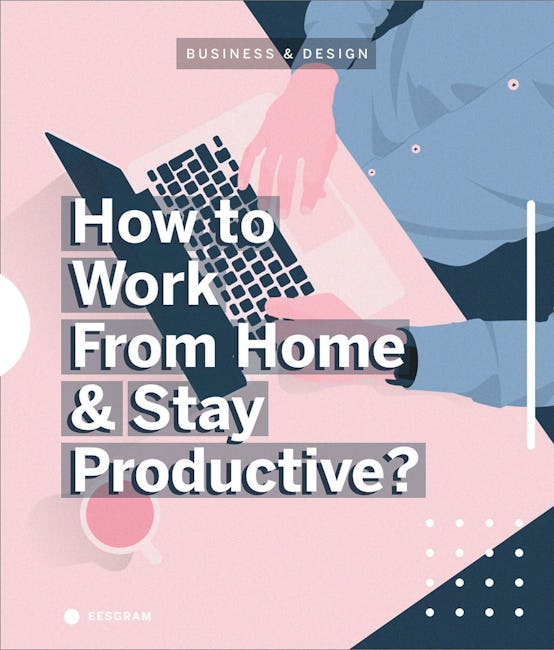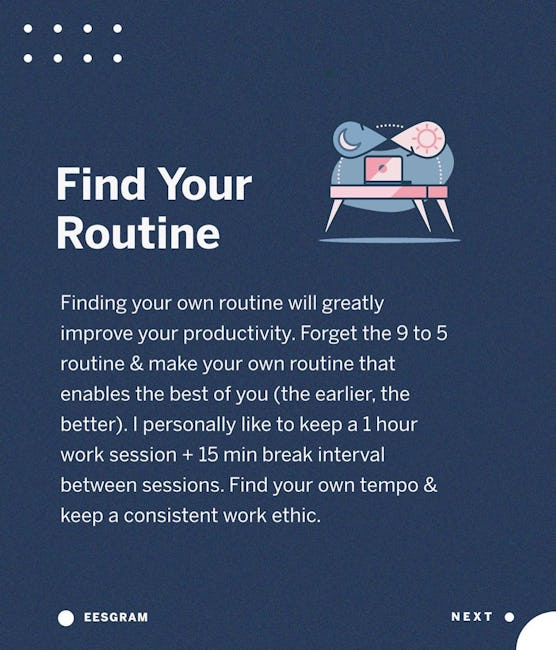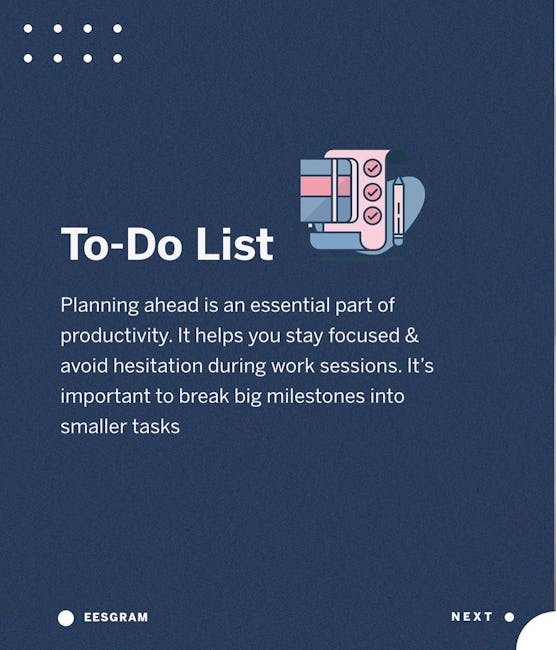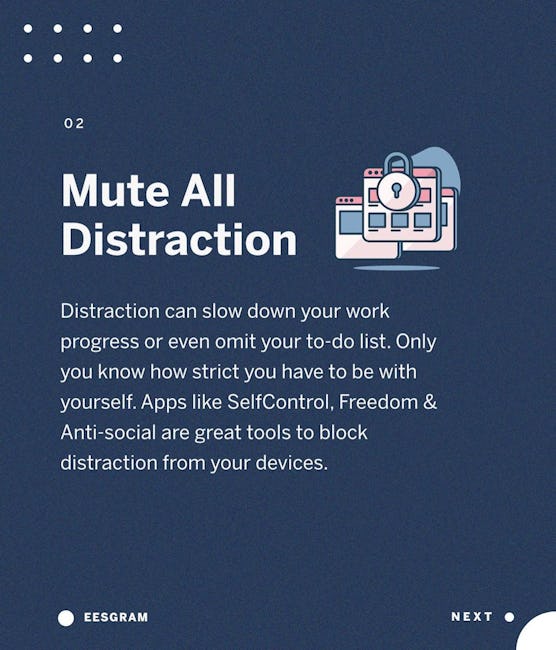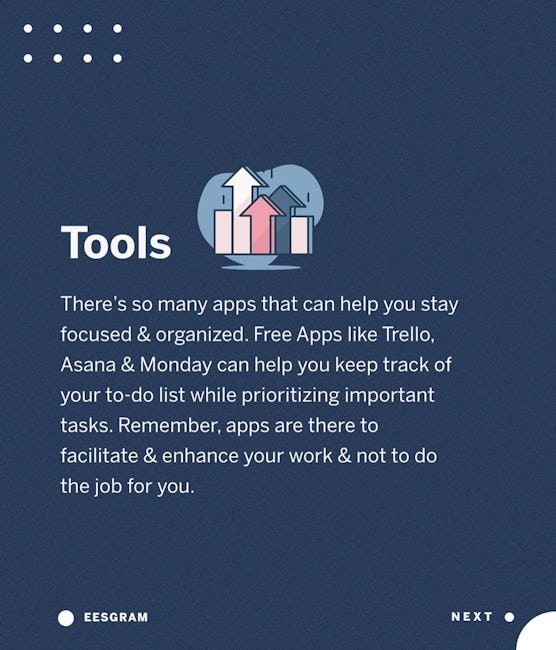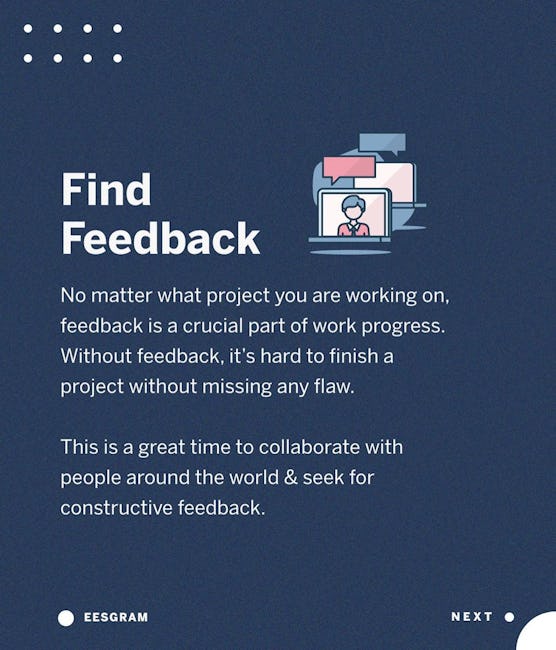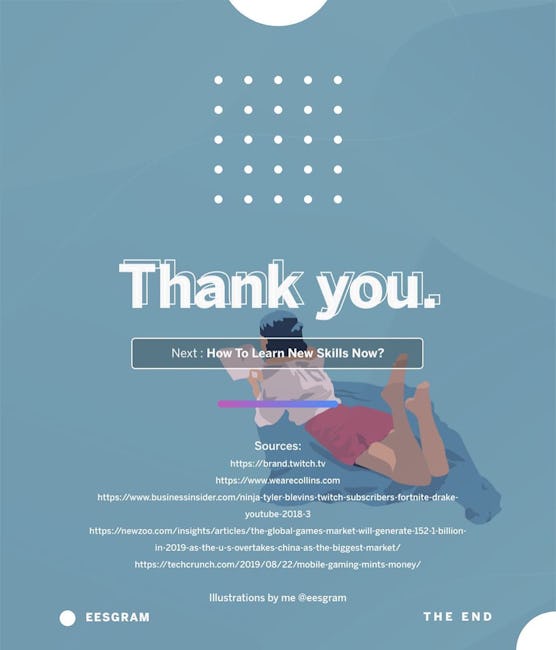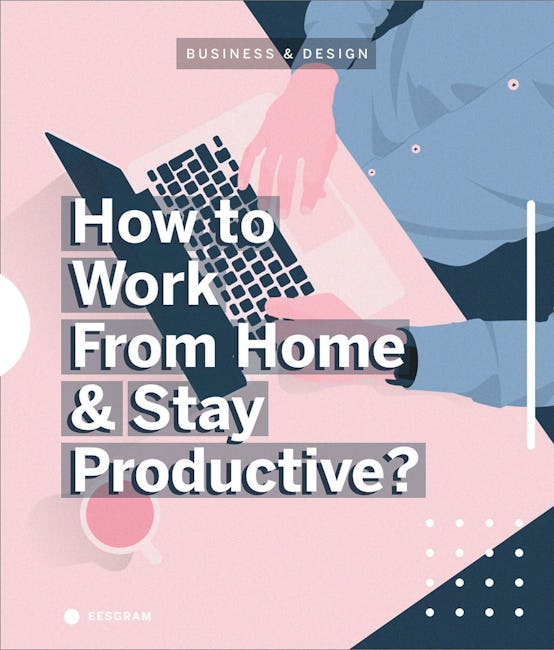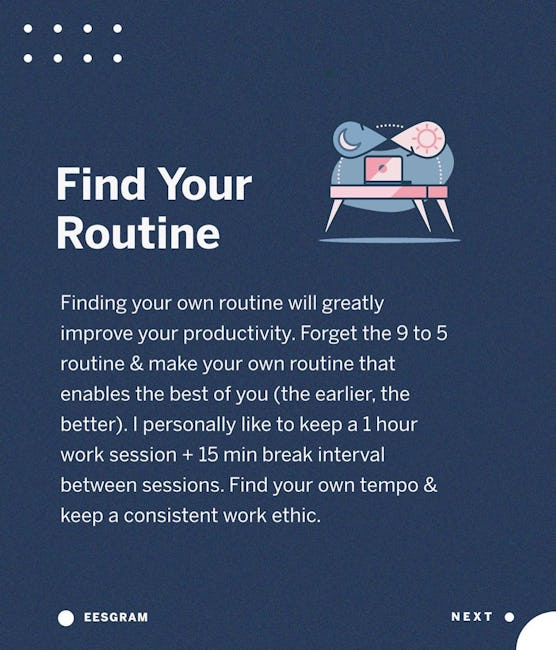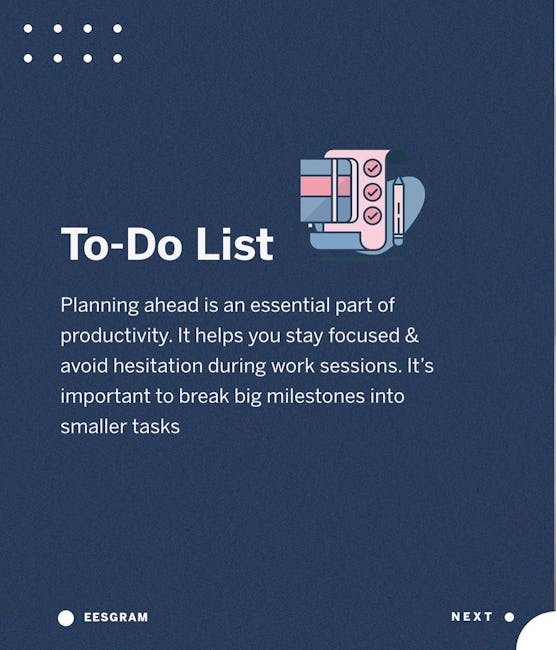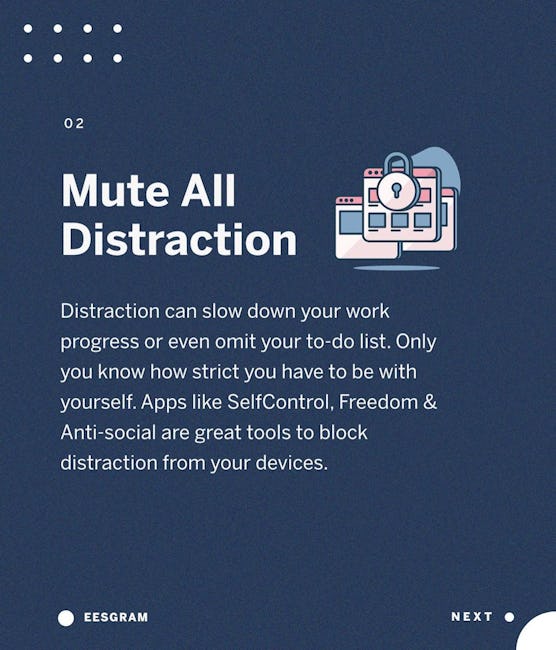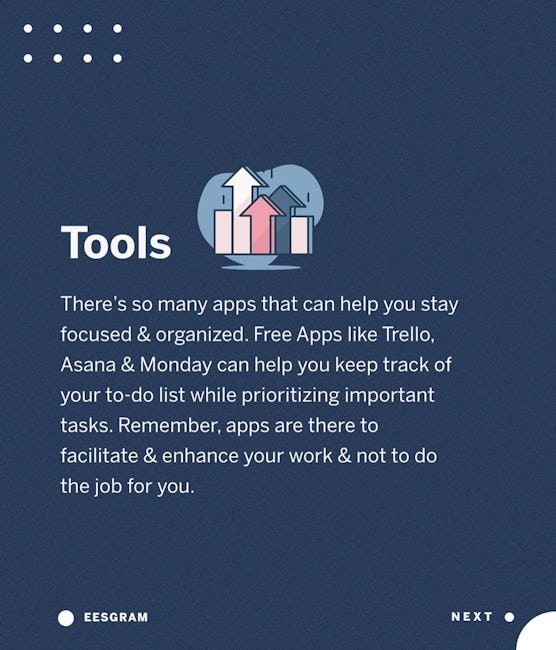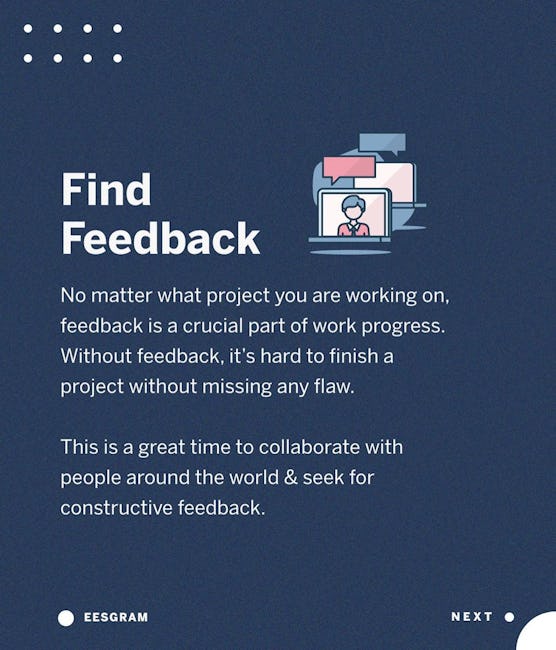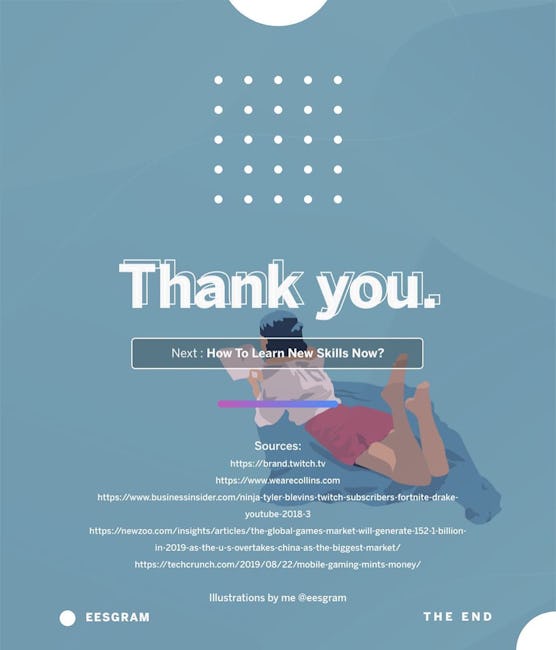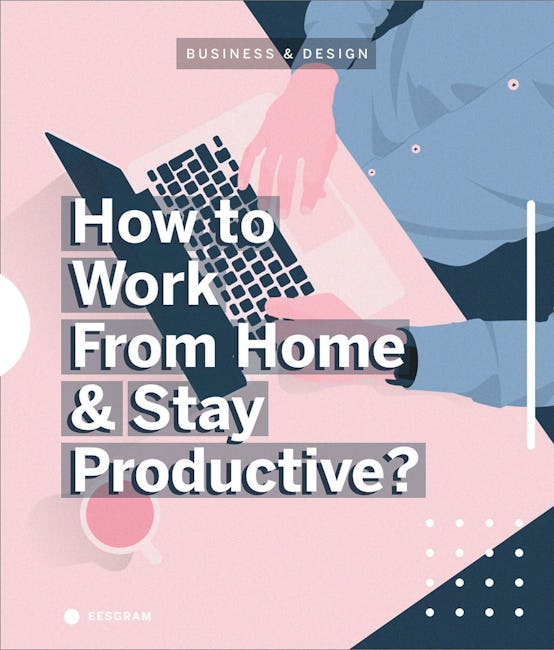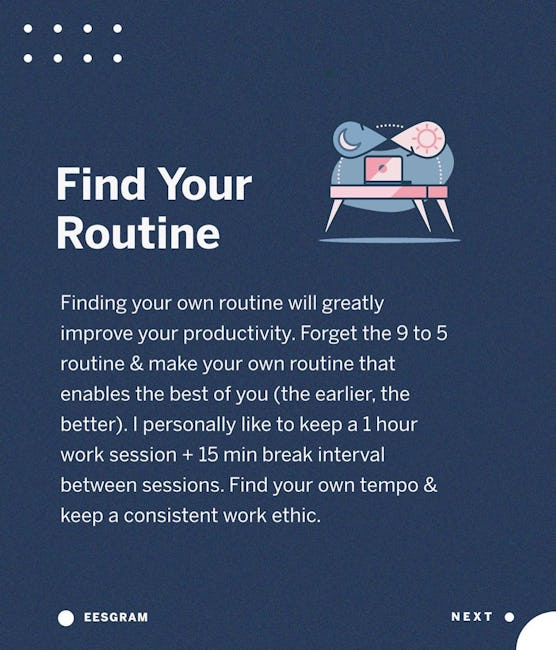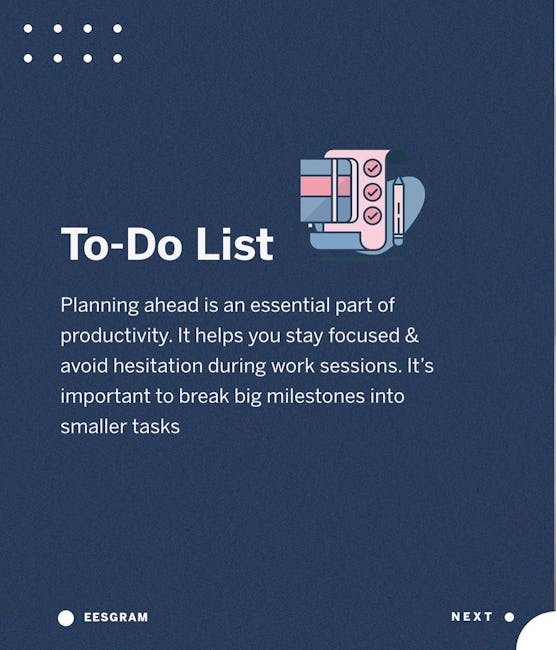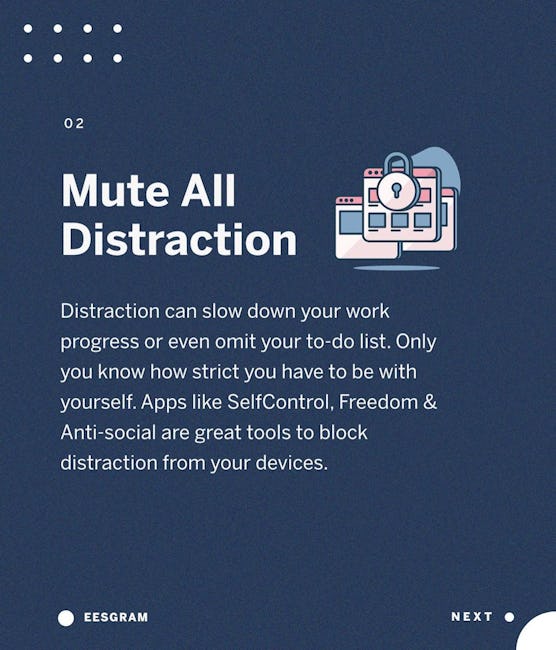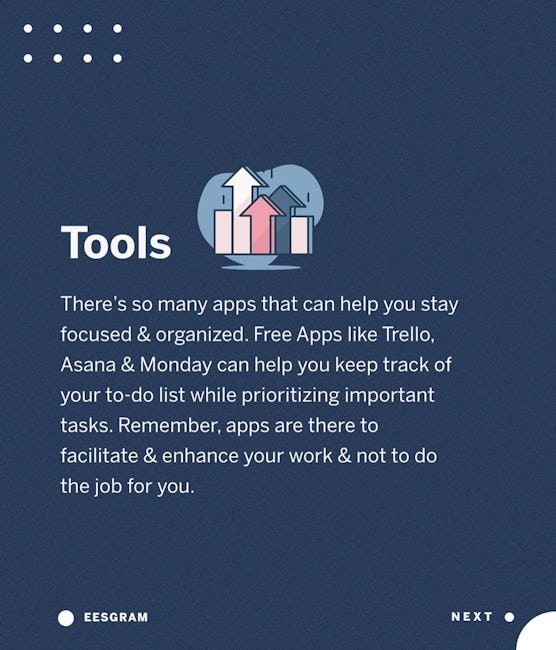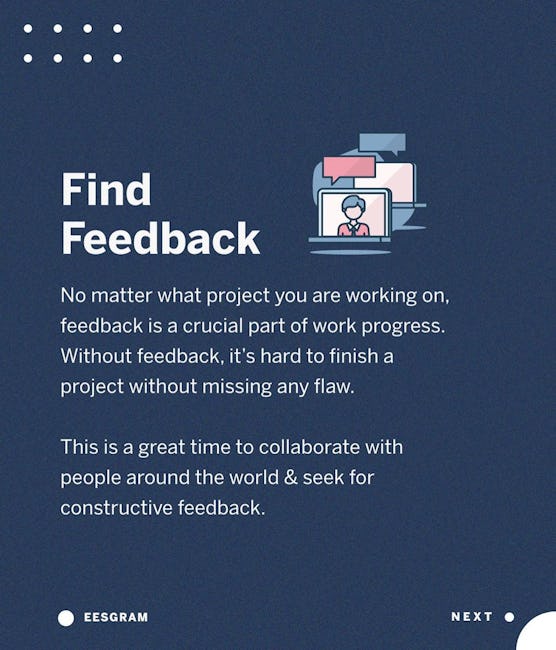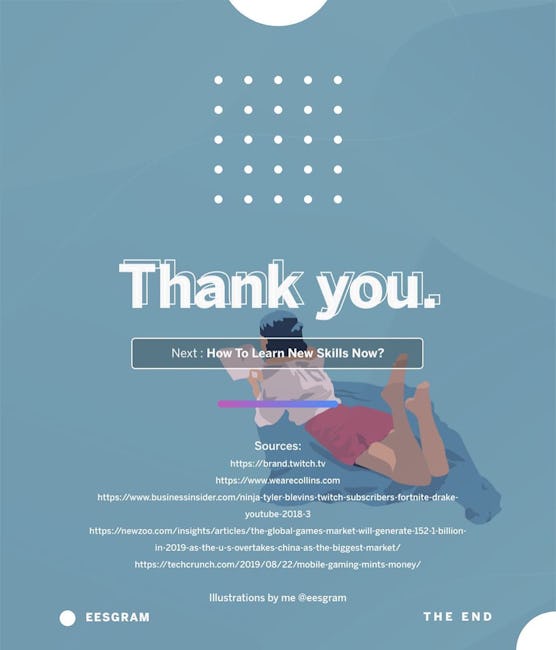 How to Work From Home & Stay Productive?
Find Your Routine
Finding your own routine will greatly improve your productivity. Forget the 9 to 5 routine & make your own routine that enables the best of you (the earlier. the better). I personally like to keep a I hour work session + 15 min break interval between sessions. Find your own tempo & keep a consistent work ethic.
To-Do List
Planning ahead is an essential part of productivity. It helps you stay focused & avoid hesitation during work sessions. It's important to break big milestones into smaller tasks
Mute All Distraction
Distraction can slow down your work progress or even omit your to-do list. Only you know how strict you have to be with yourself. Apps like Self Control, Freedom & Anti-social are great tools to block distraction from your devices.
Tools
There's so many apps that can help you stay focused & organized. Free Apps like Trello. Asana & Monday can help you keep track of your to-do list while prioritizing important tasks. Remember, apps are there to facilitate & enhance your work & not to do the job for you.
Find Feedback
No matter what project you are working on, feedback is a crucial part of work progress. Without feedback, it's hard to finish a project without missing any flaw.
This is a great time to collaborate with people around the world & seek for constructive feedback.
Follow Your Dreams
It's never too late to follow your dreams. In fact. Personal goals are the best motivators to keep you focused. Do more of what you love & learn everything there is to know about it.
'Each dream you leave behind is a part of your future that will no longer exist.'
- Steve Jobs
More booklets by Elias Serrano
More Design booklets
Your recently viewed booklets
See all booklets