Booklet
How To Win With Your Hero Images In Ui Design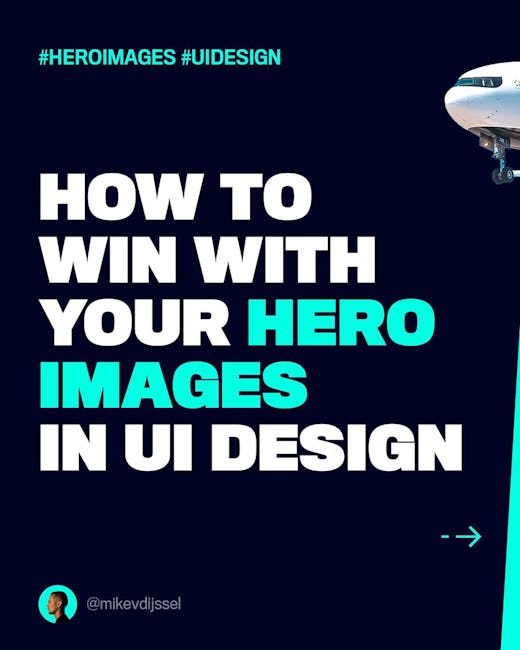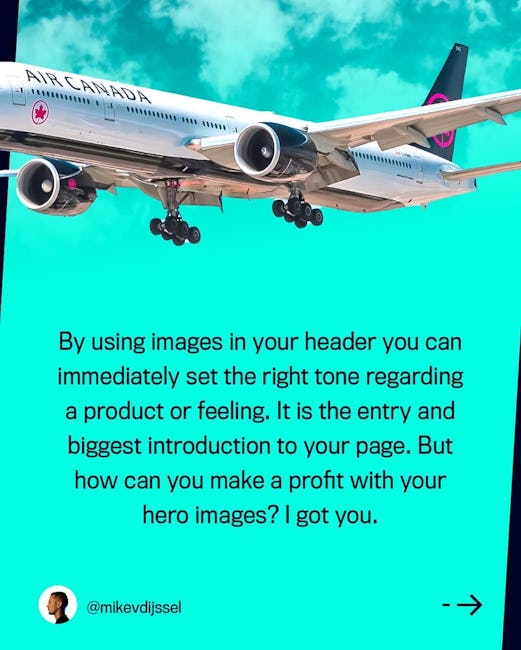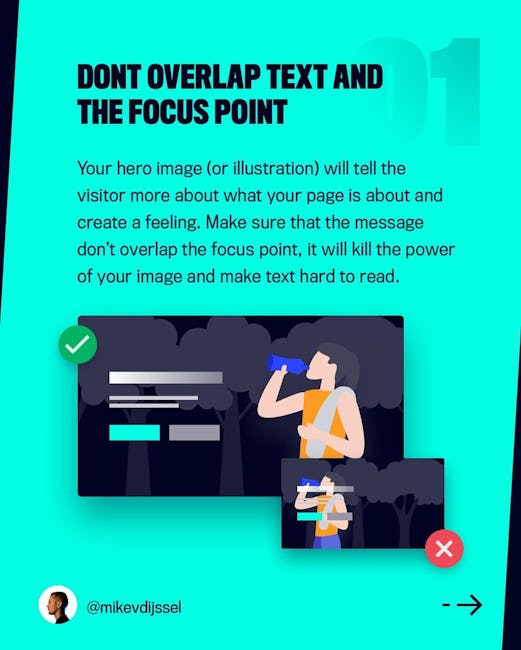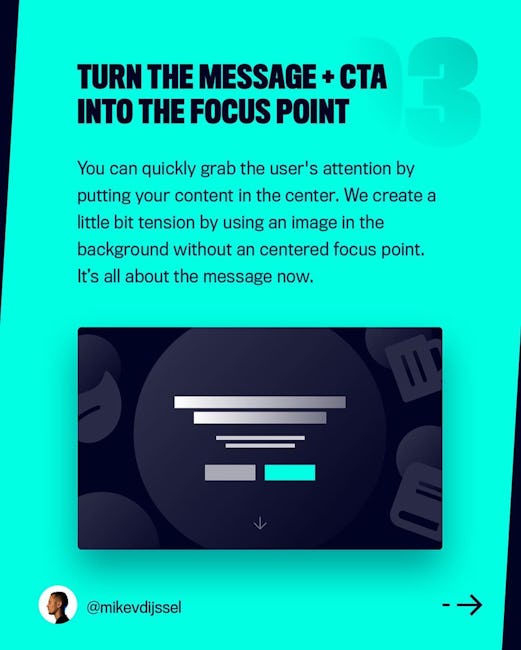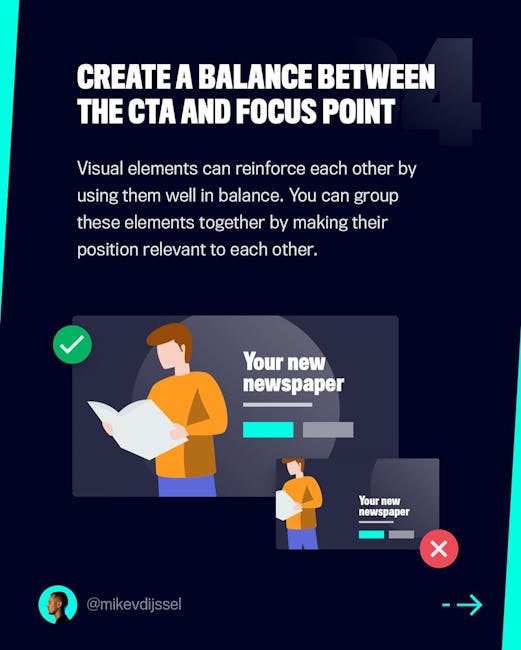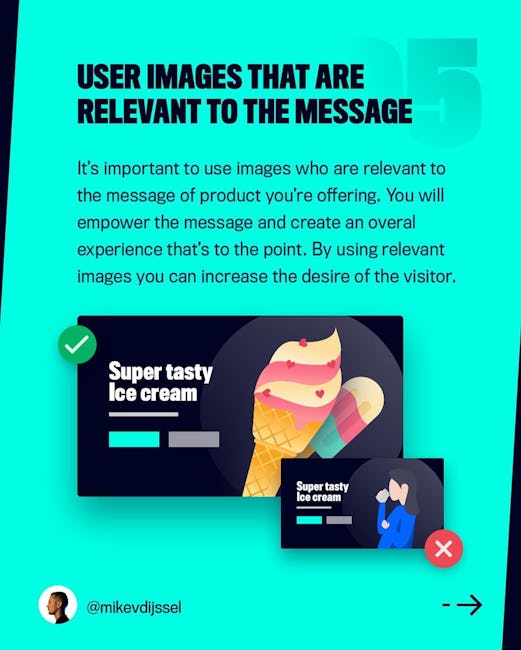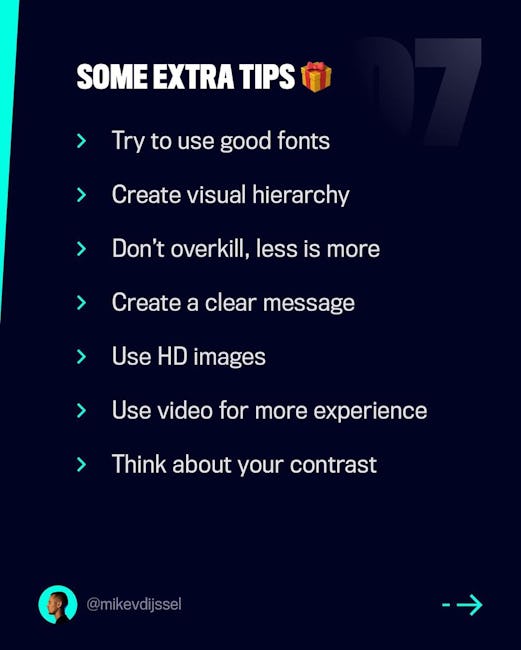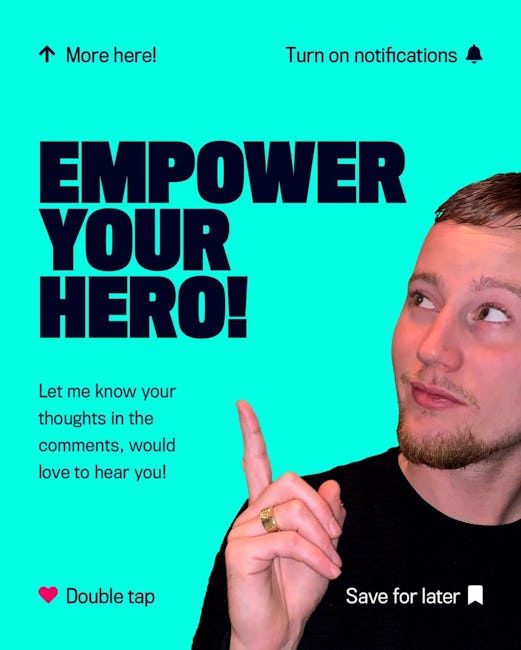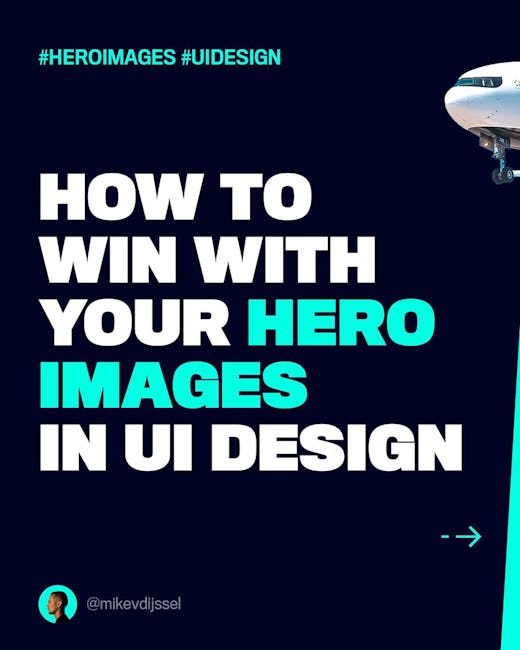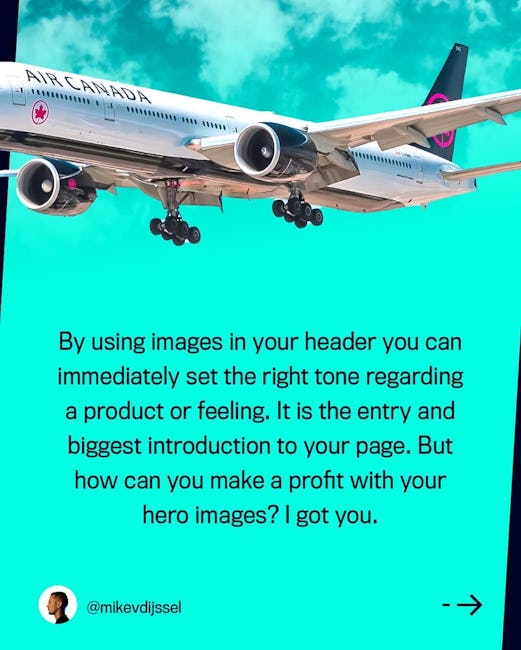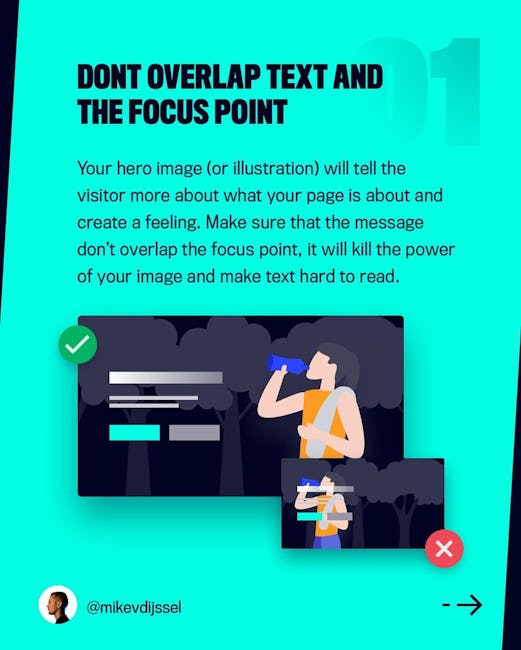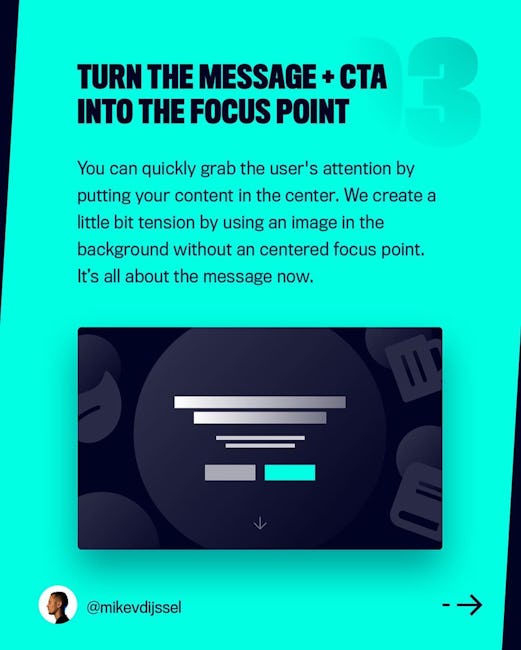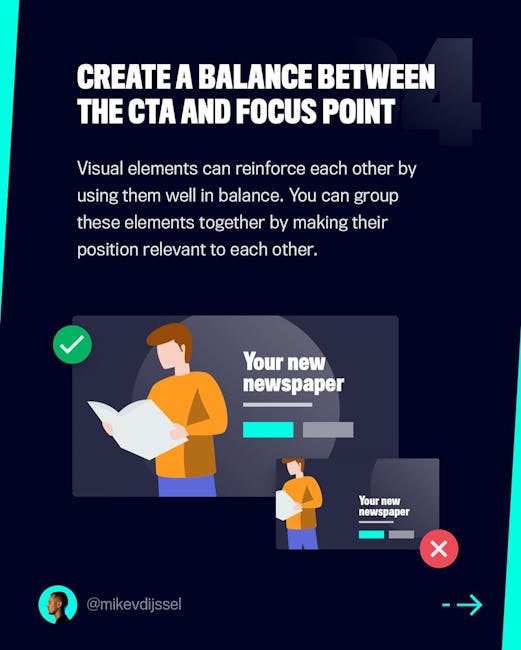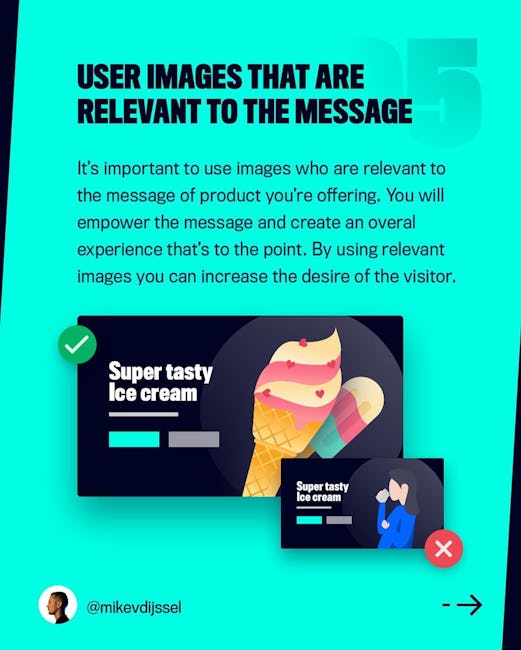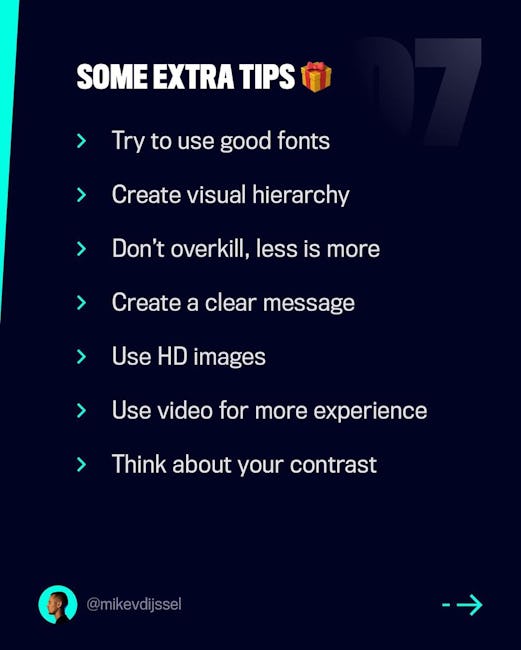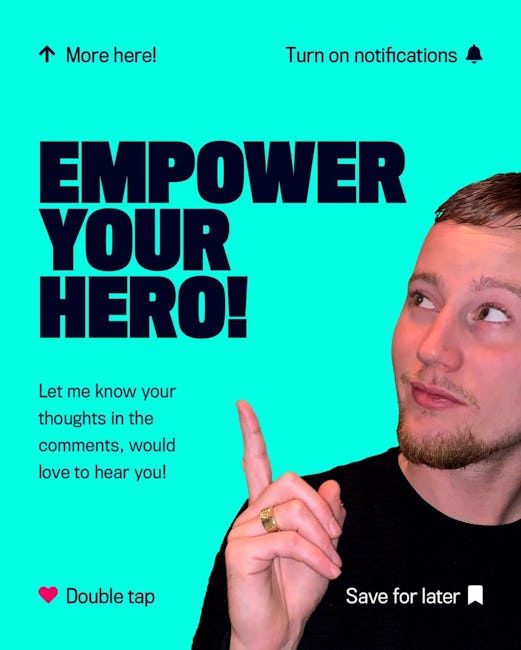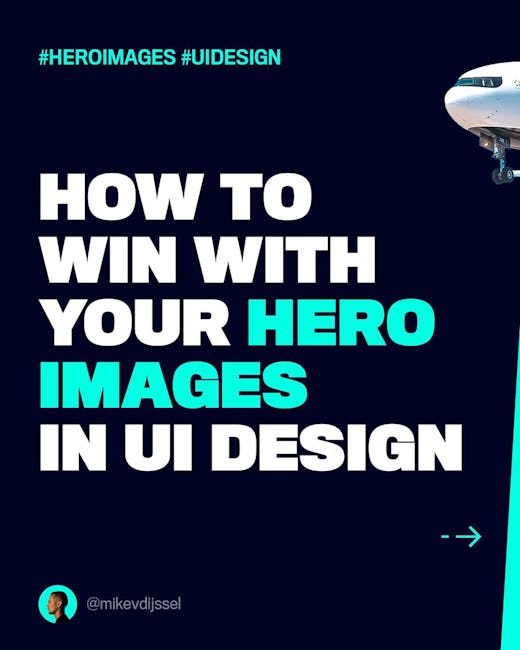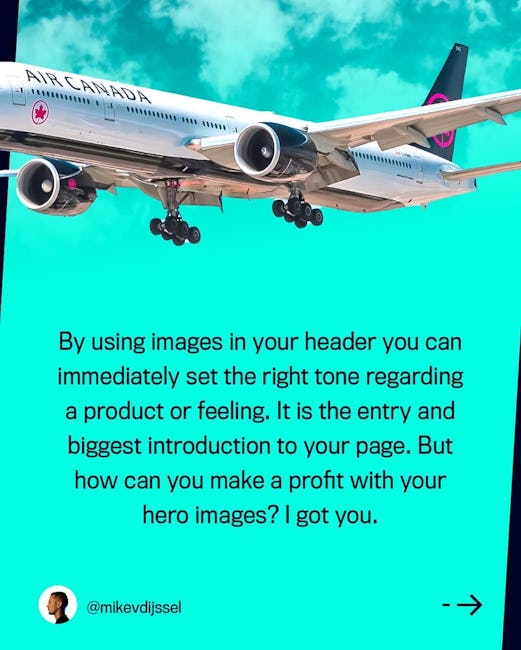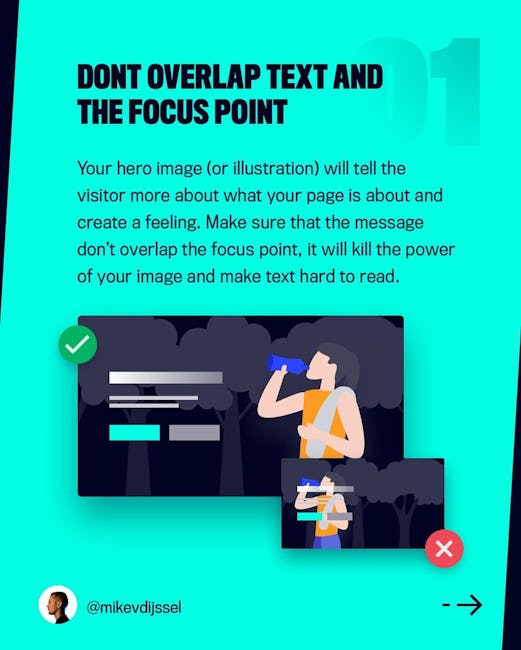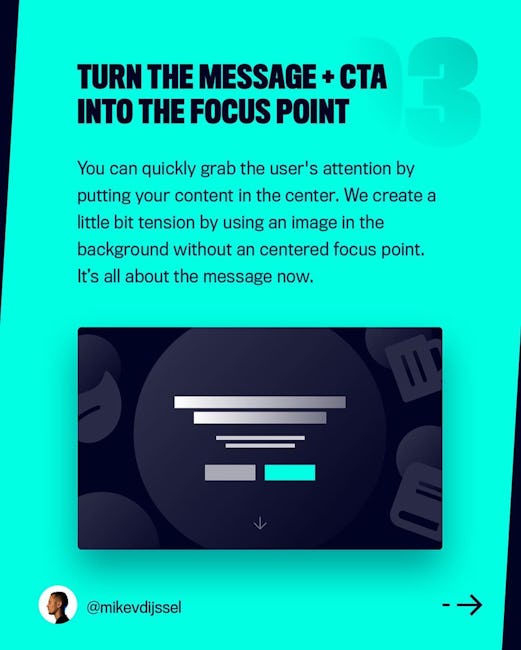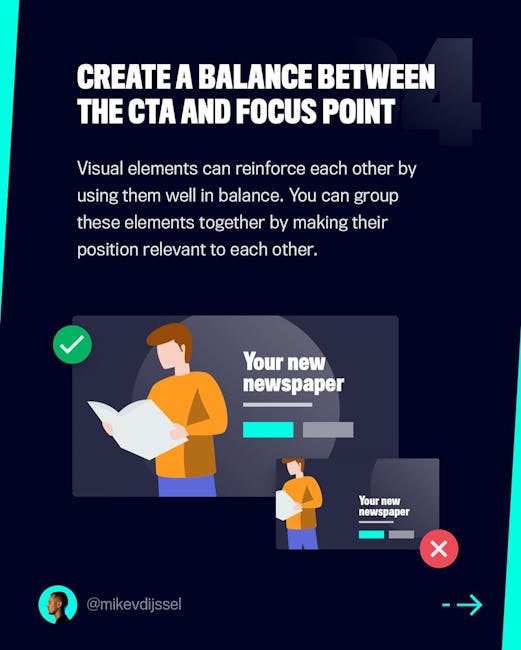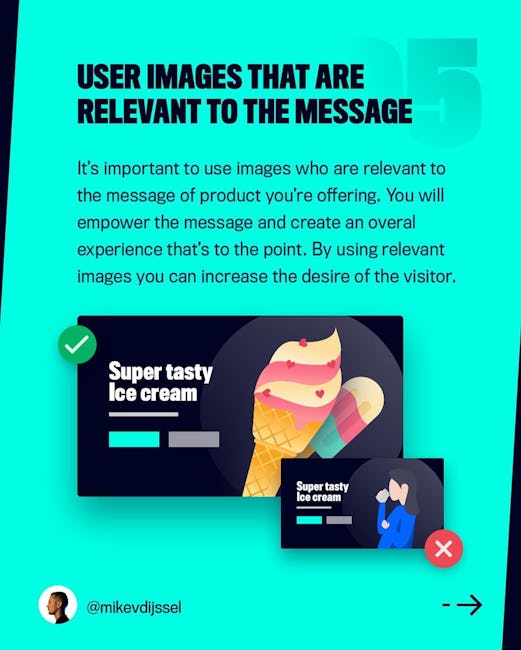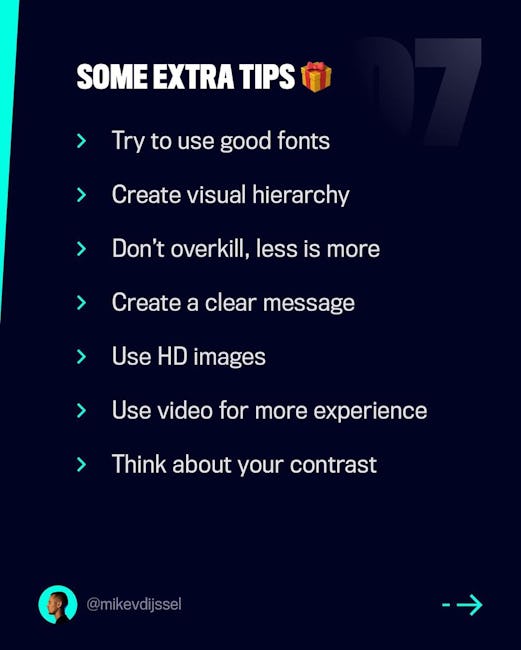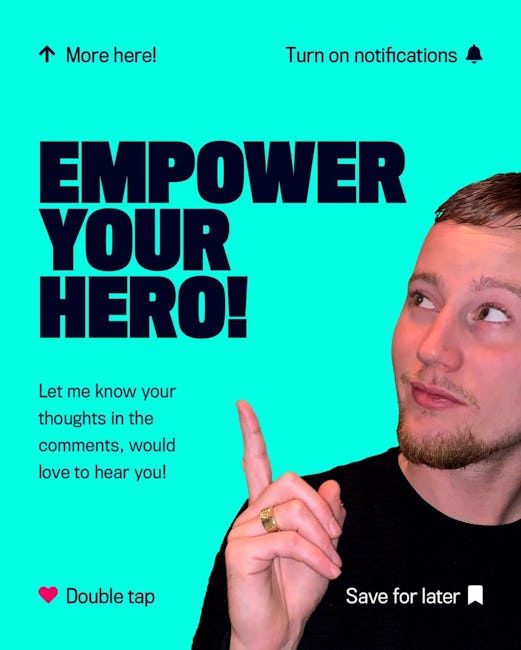 How To Win With Your Hero Images In Ui Design
By using images in your header you can immediately set the right tone regarding a product or feeling. It is the entry and biggest introduction to your page. But how can you make a profit with your hero images? I got you.
FIRST OF ALL,
WHAT ISA FOCUS POINT?
The focus point is the point that the image revolves around and will grab your attention. As an example, in a photo of a person, the face will usually be the focus point. I will use this term in the next slides.
DONT OVERLAP TEXT AND
THE FOCUS POINT
Your hero image (or illustration) will tell the visitor more about what your page is about and create a feeling. Make sure that the message don't overlap the focus point, it will kill the power of your image and make text hard to read.
USE FOCUS POINT TO
EMPOWER THE CALL TO ACTION
When you use images with people, you can interact the focus point with the CTA. Which can lead to more conversion. It is natural behavior to follow a physical indication.
TURN THE MESSAGE + CTA
INTO THE FOCUS POINT
You can quickly grab the user's attention by putting your content in the center. We create a little bit tension by using an image in the background without an centered focus point. It's all about the message now.
CREATE A BALANCE BETWEEN
THE CTA AND FOCUS POINT
Visual elements can reinforce each other by using them well in balance. You can group these elements together by making their position relevant to each other.
USER IMAGES THAT ARE
RELEVANT TO THE MESSAGE
It's important to use images who are relevant to the message of product you're offering. You will empower the message and create an overal experience that's to the point. By using relevant images you can increase the desire of the visitor.
SOME EXTRA TIPS
Try to use good fonts
Create visual hierarchy
Don't overkill, less is more
Create a clear message
Use HD images
Use video for more experience
Think about your contrast
EMPOWER
YOUR
HERO!
Let me know your thoughts in the comments. would love to hear you!
More booklets by Mike V Dijssel
More Design booklets
Your recently viewed booklets
See all booklets