Booklet
How To Use Typography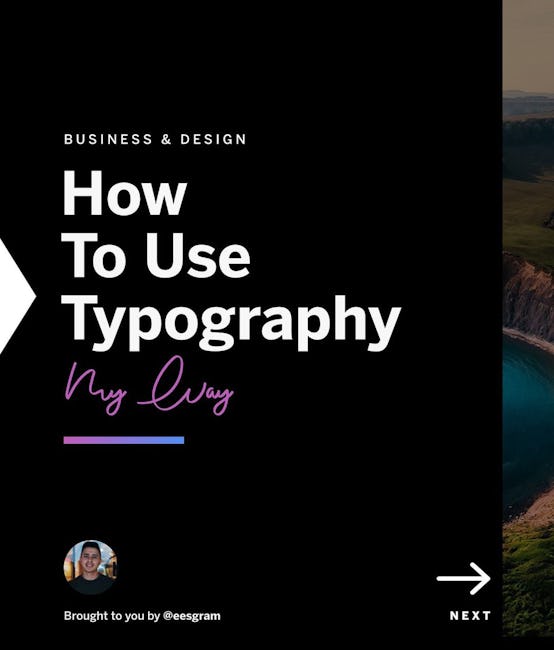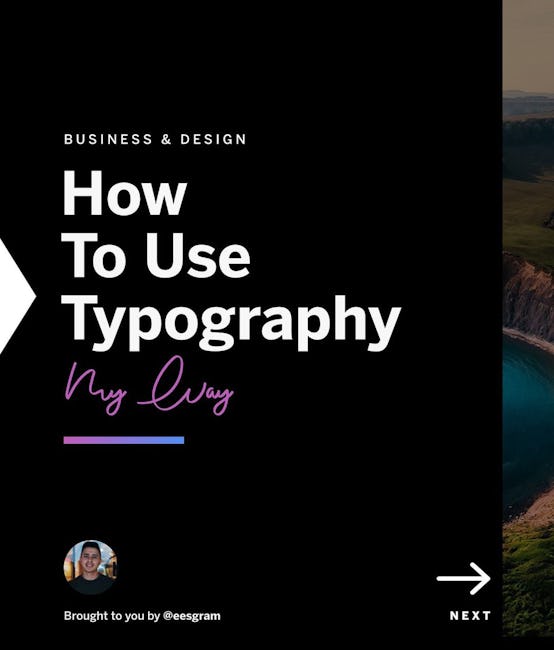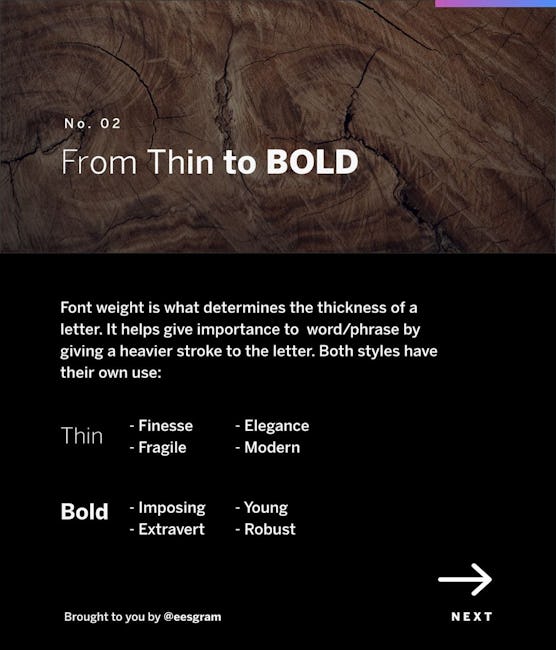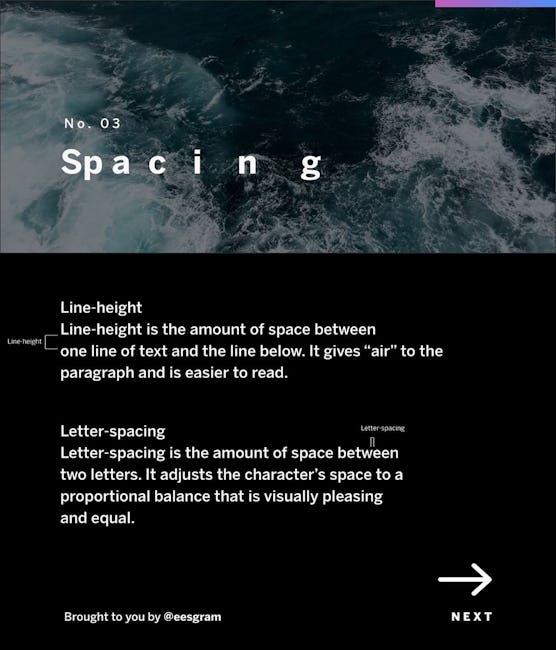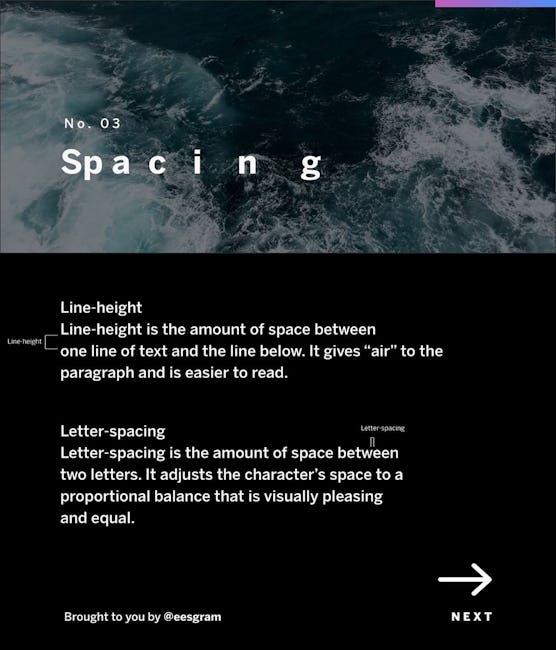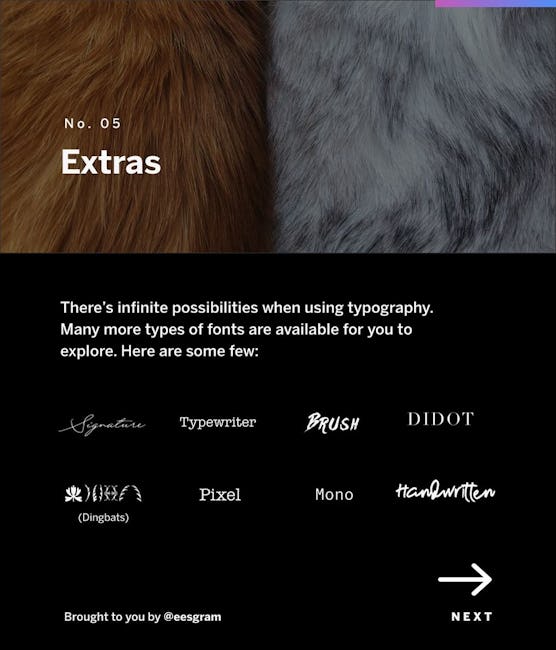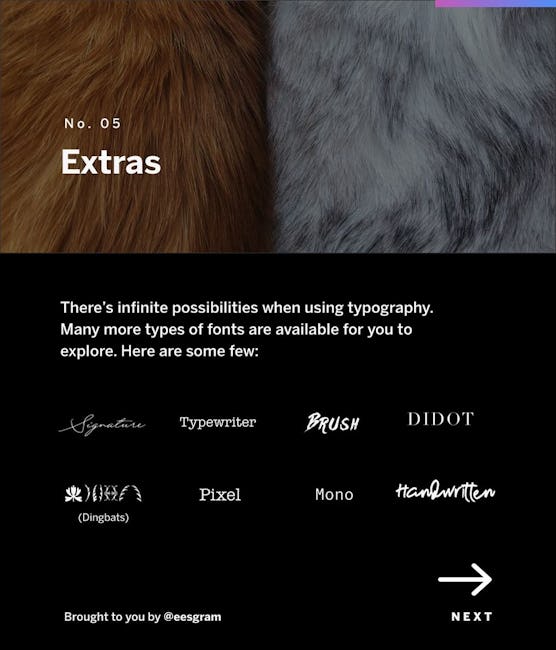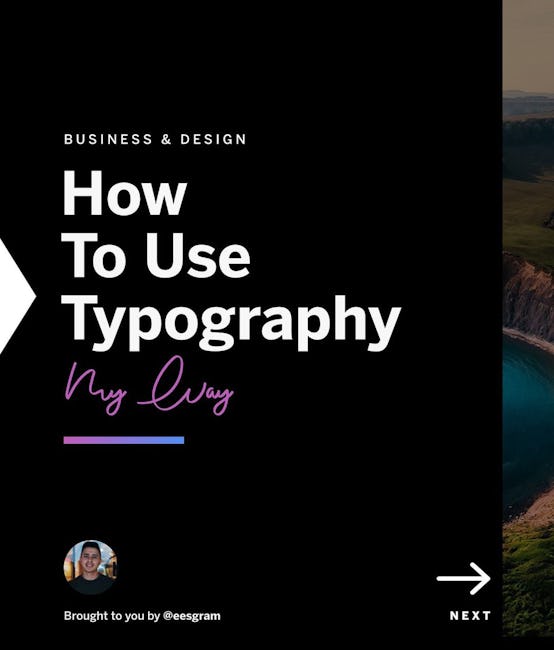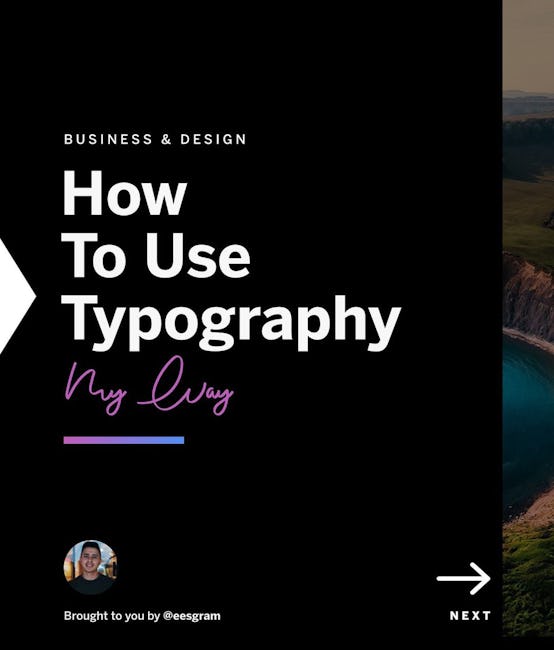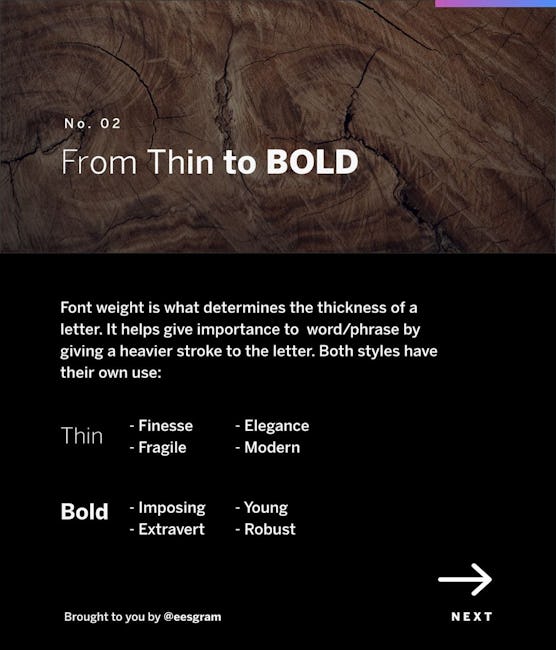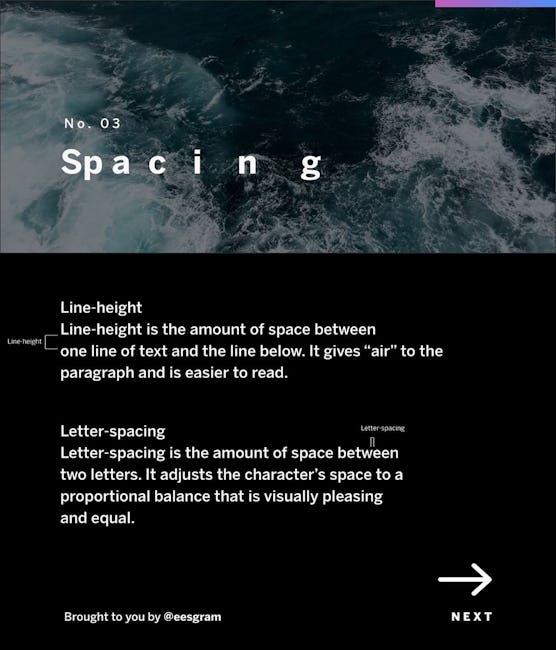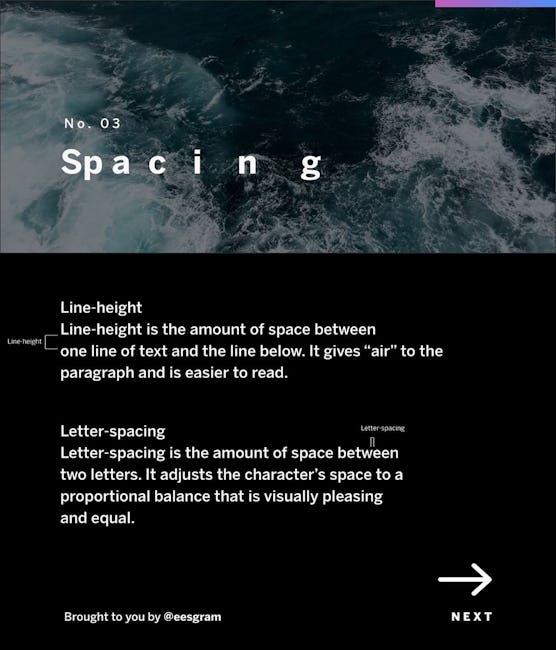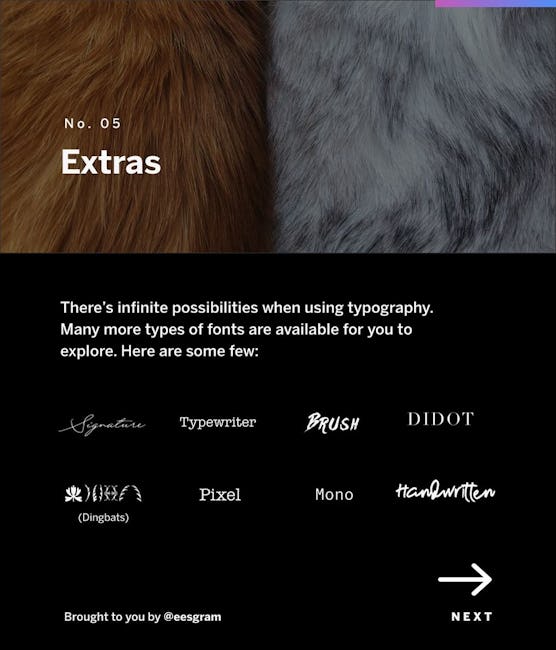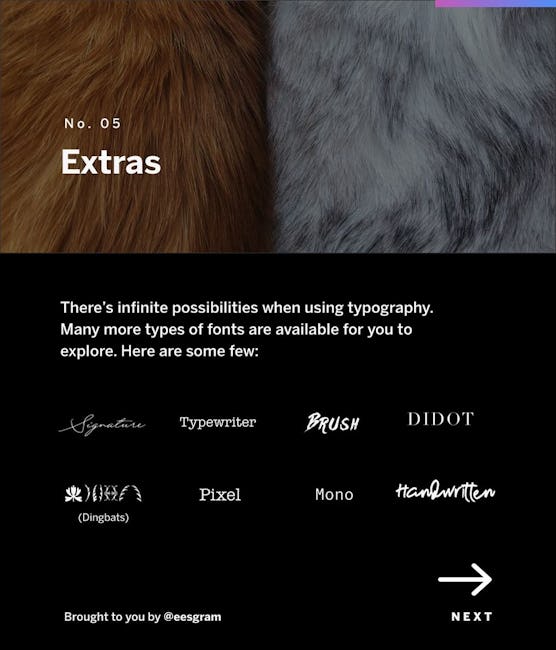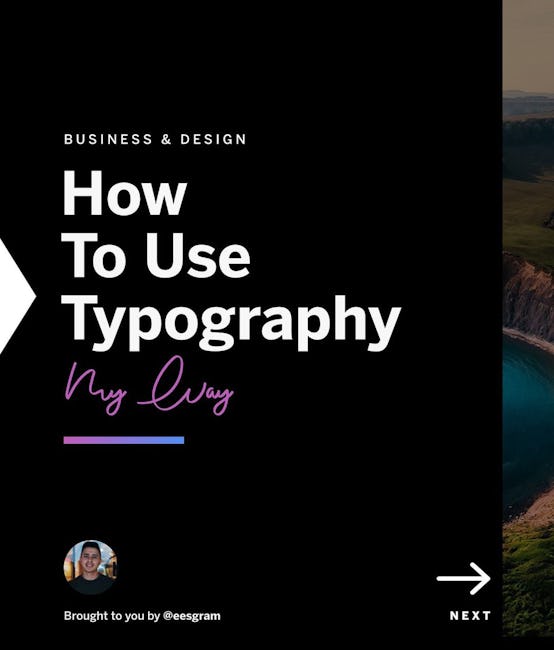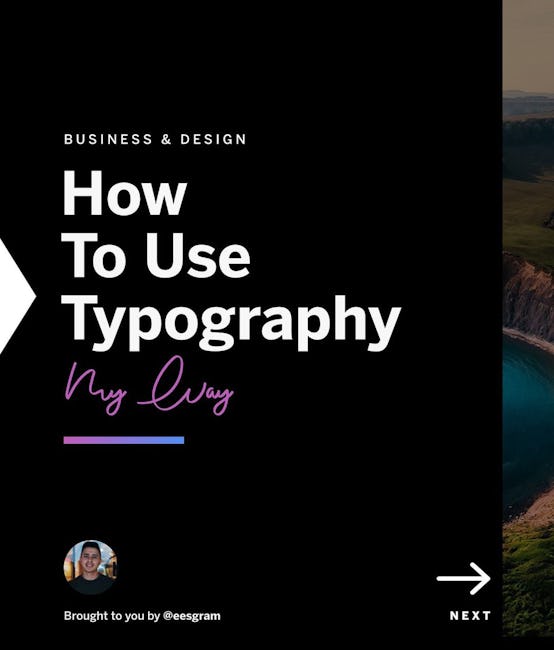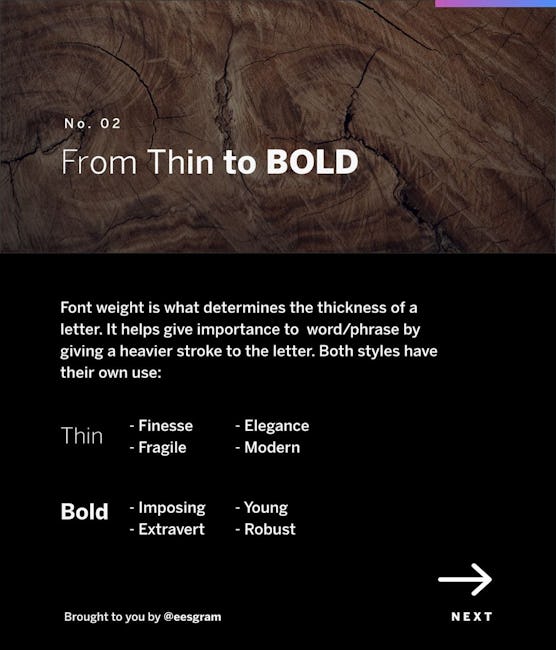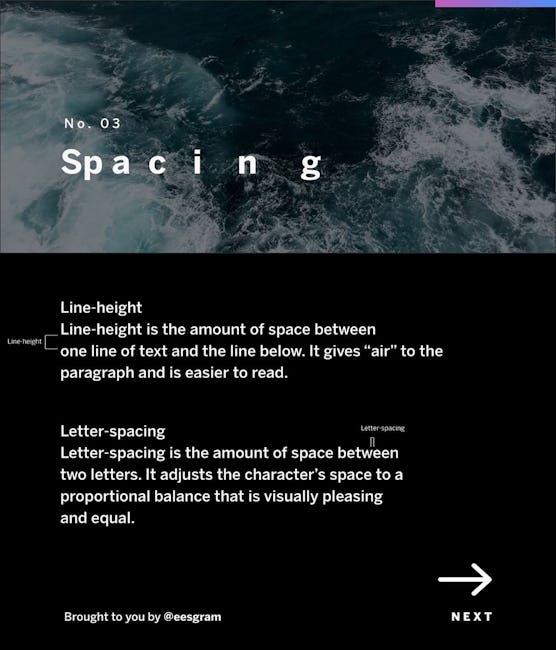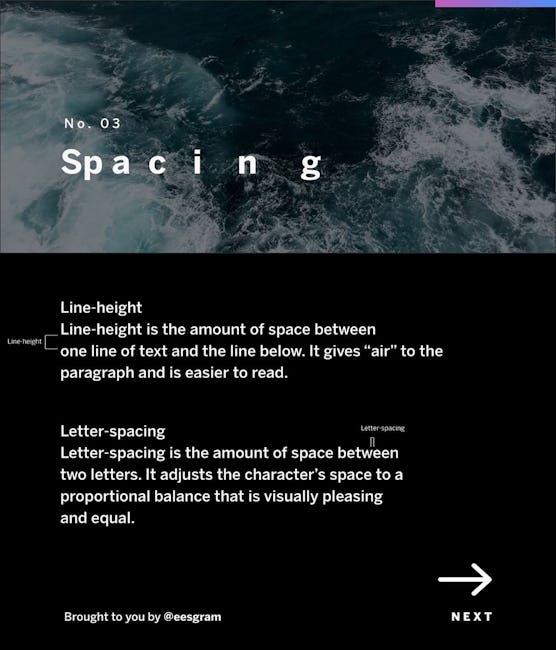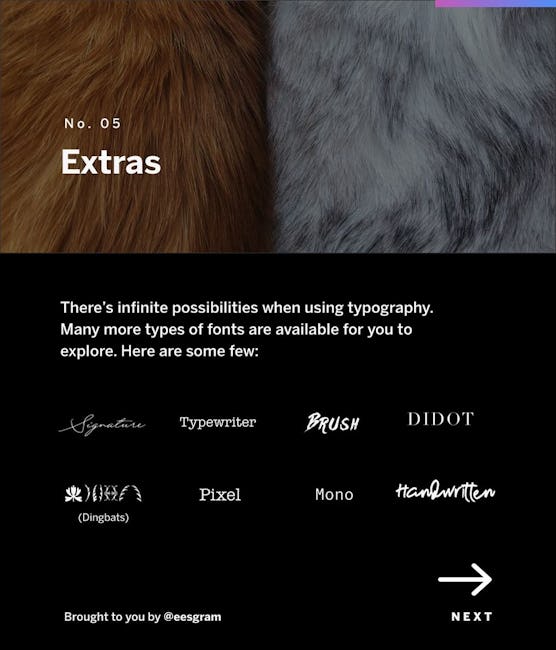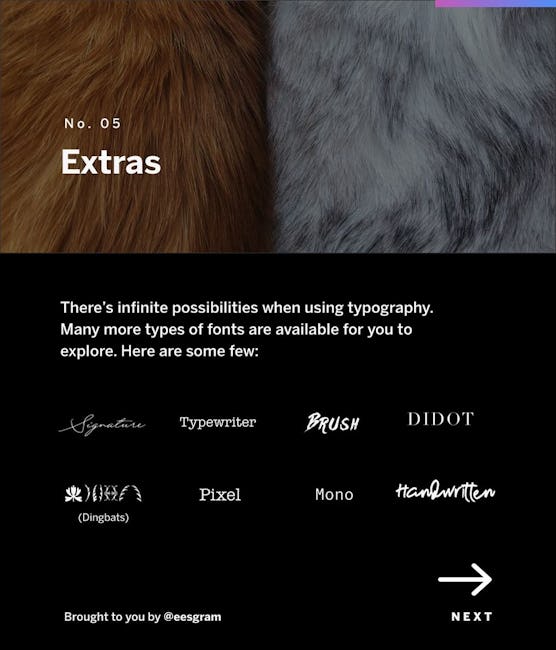 How To Use Typography
No. 01
Serif vs Sans
Serif
Serif This is a font style that contains 'decorations' on the end of each letter. Brings a more classic / old school look that carries a symbol of luxury and professionalism.
Sans Serif
Sans serif is a font that doesn't have 'decorations- at the end stroke of the letter. It communicates a sense of modernism and minimalism.'
No. 02
From Thin to BOLD Font weight is what determines the thickness of a letter. It helps give importance to word/phrase by giving a heavier stroke to the letter. Both styles have their own use:
Thin
- Finesse
- Fragile
- Elegance
- Modern
Bold
- Imposing
- Extravert
- Young
- Robust
No. 03
Spacing
Line-height
Line-height is the amount of space between one line of text and the line below. It gives 'air' to the paragraph and is easier to read.
Letter-spacing
Letter-spacing is the amount of space between two letters. It adjusts the character's space to a proportional balance that is visually pleasing and equal.
No. 04
Hierarchy
Hierarchy gives structure to a paragraph.
It determines the level of importance of a single paragraph.
Making it faster and easier to read when dealing with a great amount Of text.
No. 05
Extras
There's infinite possibilities when using typography. Many more types Of fonts are available for you to explore.
More booklets by Elias Serrano
More Design booklets
Your recently viewed booklets
See all booklets