Booklet
How to use two fonts in a design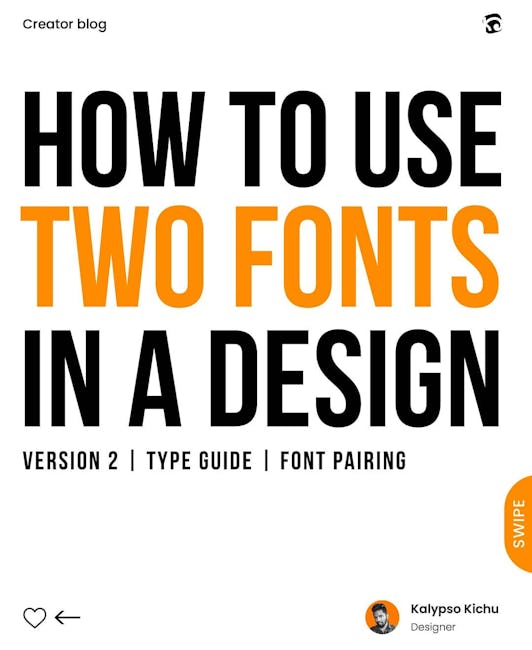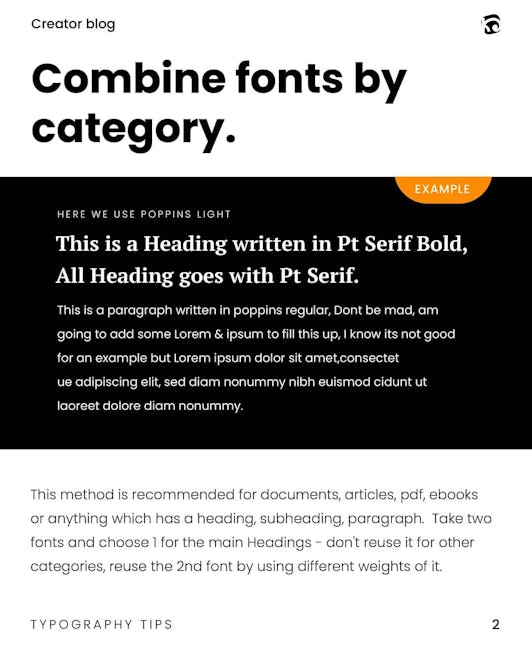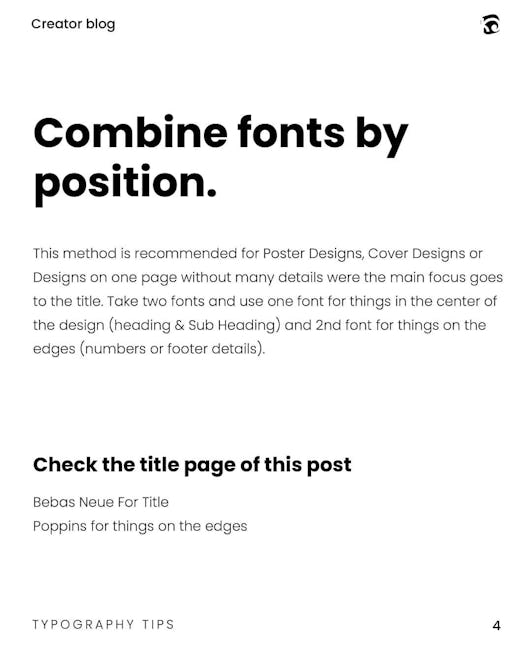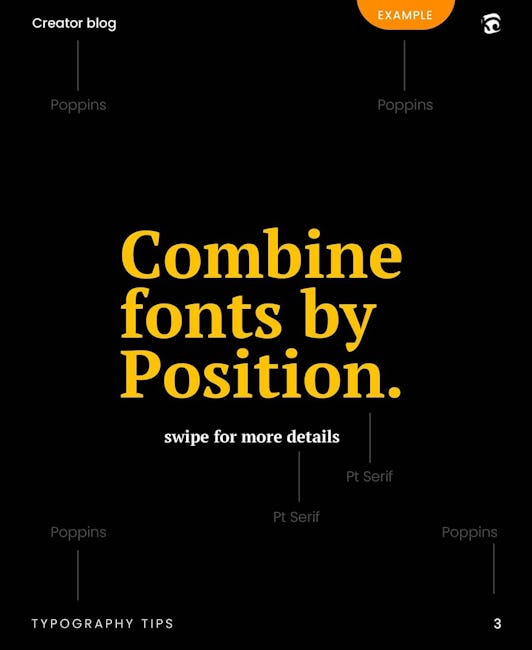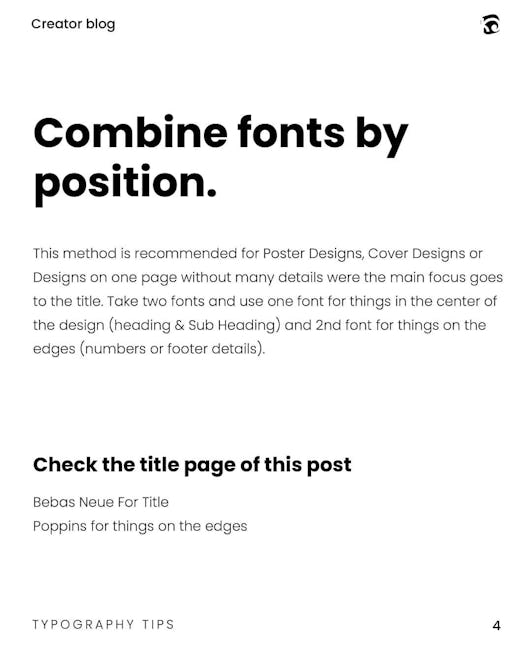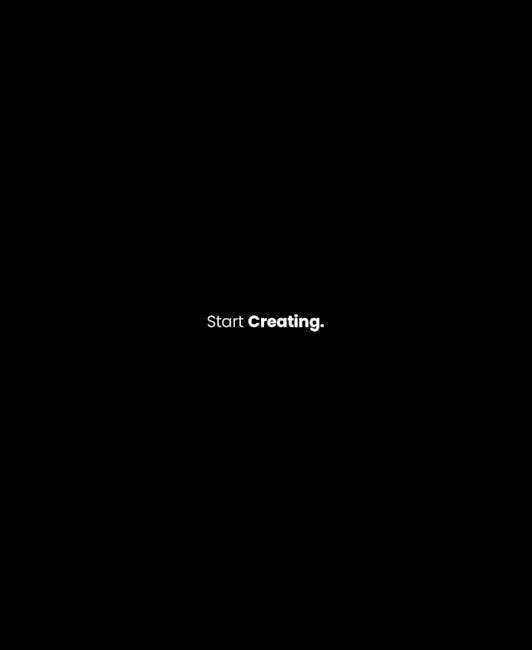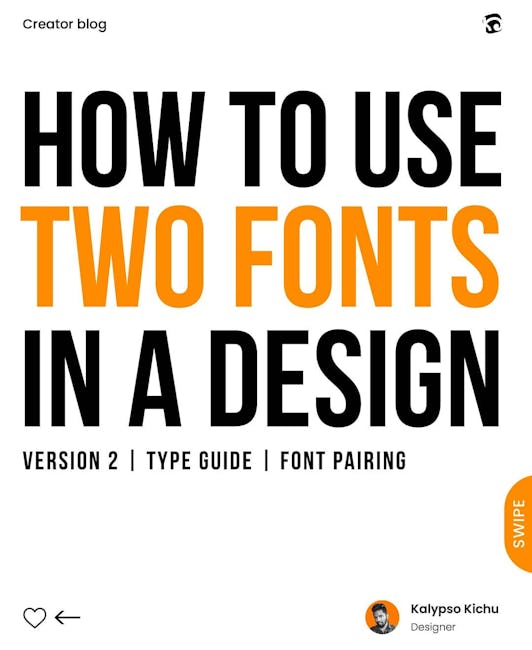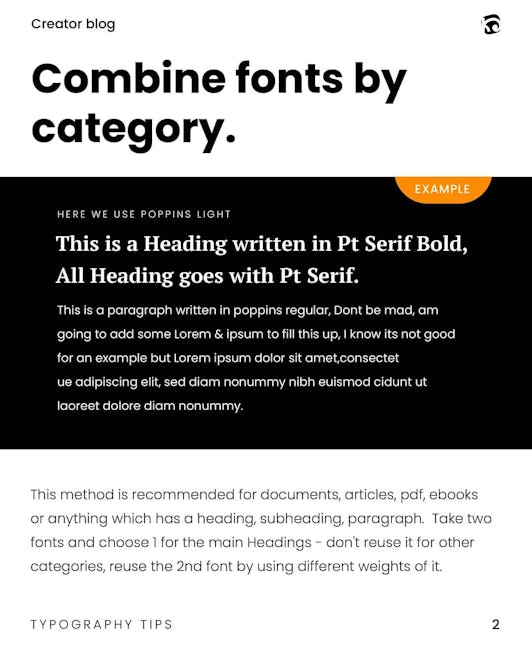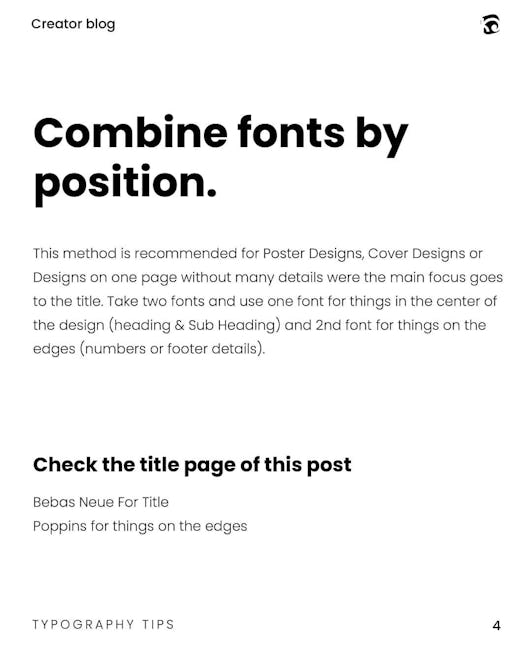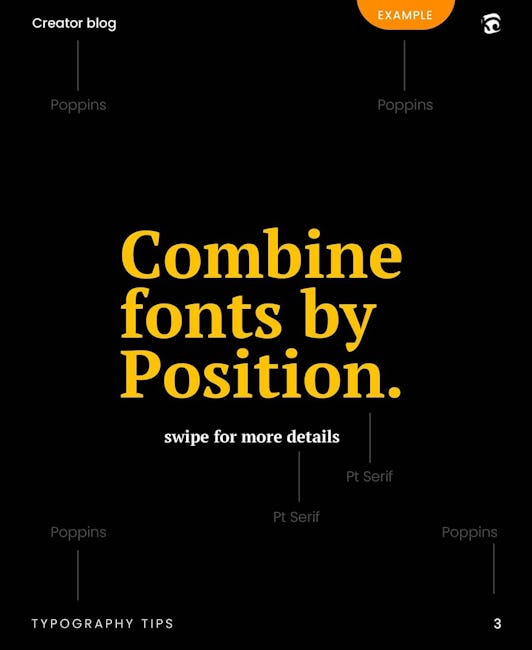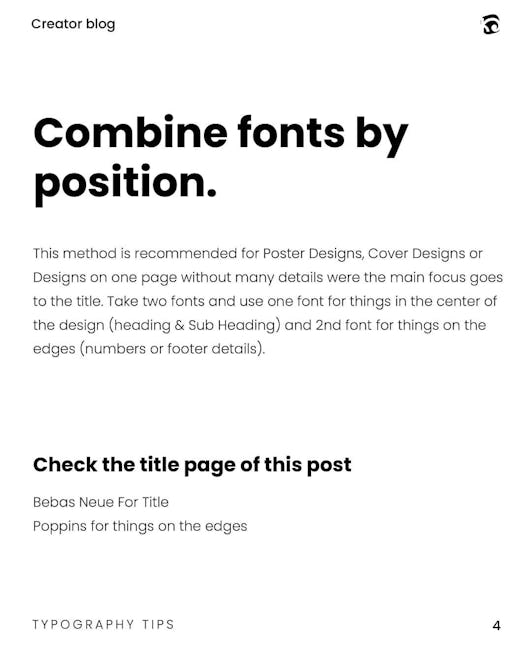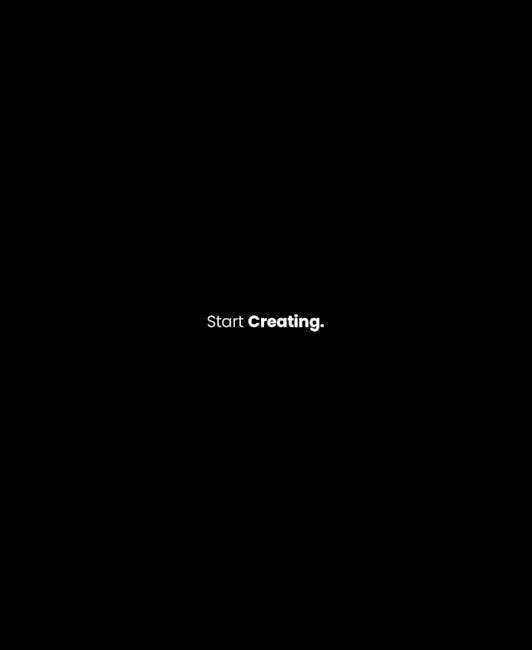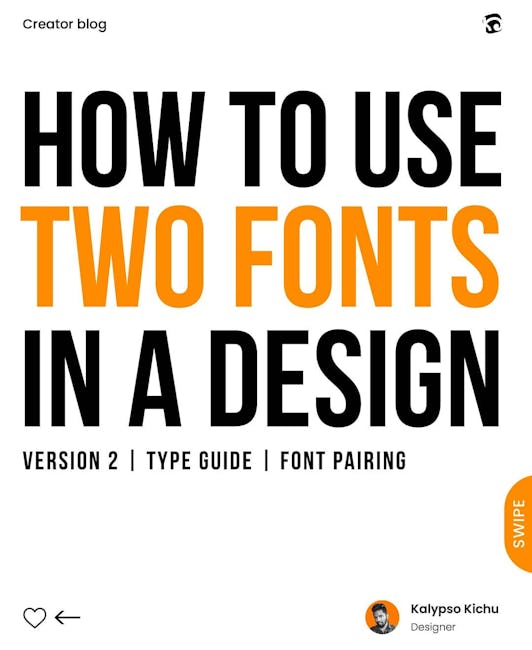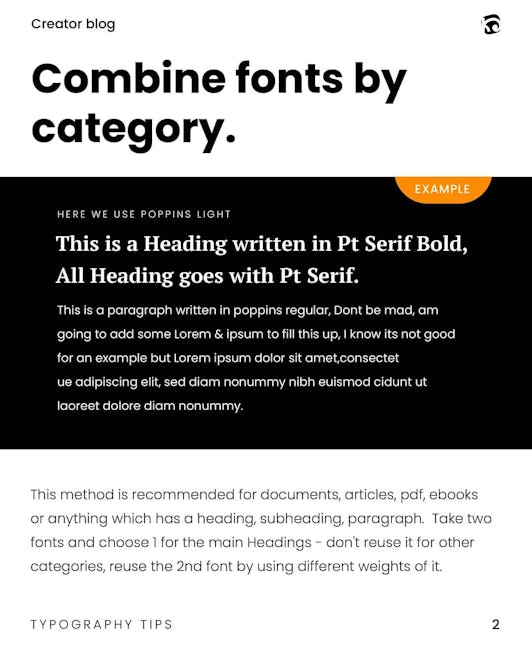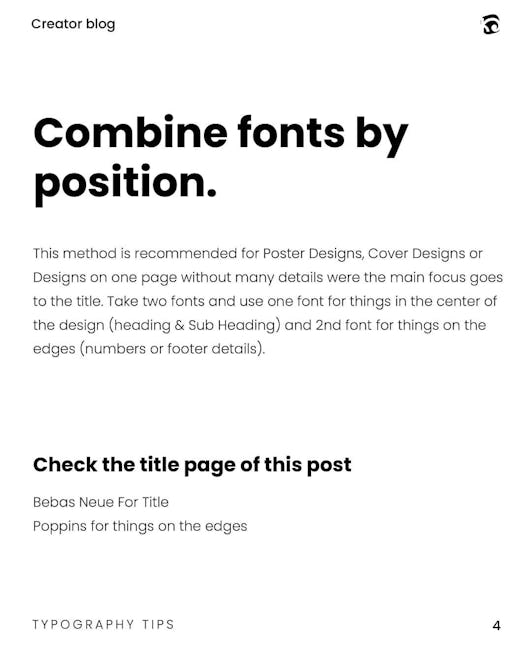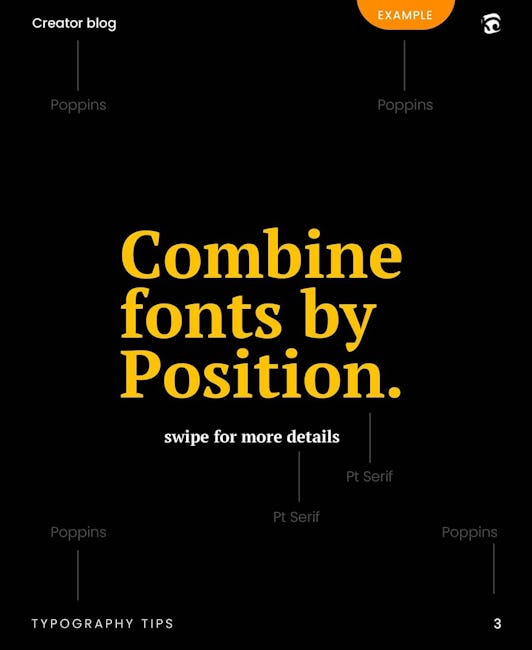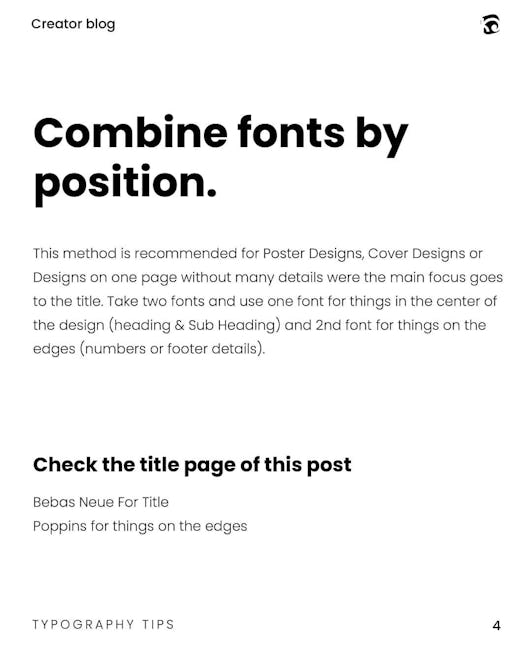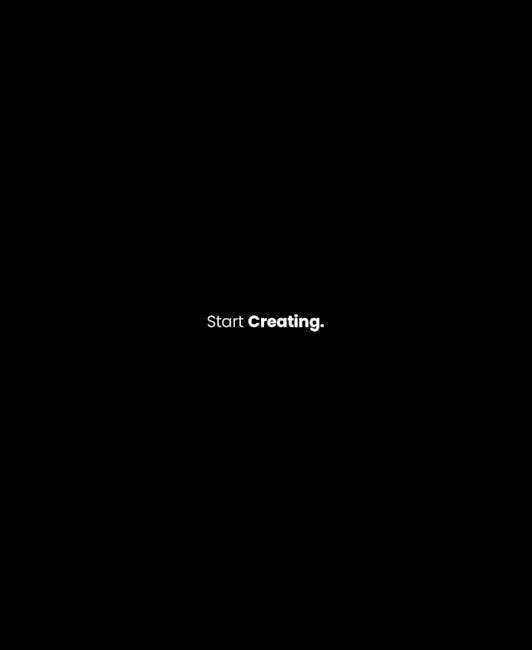 How to use two fonts in a design
Introduction
This is not a guide about choosing fonts & Pairing them, Today's type guide explains how to use two fonts in a design. To choose a good font combo, you can visit the links given below - these websites help designers choose the best font combinations, Mix and match different fonts for the perfect pairing.
Resources
Fontpair.co
Font Combination by Canva
Fontjoy.com
Font Combos
Fonts used to show examples - Pt Serif & Poppins
Combine fonts by category.
This method is recommended for documents, articles, pdf, eBooks or anything which has a heading, subheading, paragraph. Take two fonts and choose I for the main Headings - don't reuse it for other categories, reuse the 2nd font by using different weights of it
Combine fonts by Position.
swipe for more details...
Combine fonts by position.
This method is recommended for Poster Designs, Cover Designs or Designs on one page without many details were the main focus goes to the title. Take two fonts and use one font for things in the center of the design (heading & Sub Heading) and 2nd font for things on the edges (numbers or footer details).
Check the title page of this post
Bebas Neue For Title
Poppins for things on the edges
Start Creating
More booklets by kalypso
More Design booklets
Your recently viewed booklets
See all booklets