Booklet
How to Use Killer Notifications Like a Boss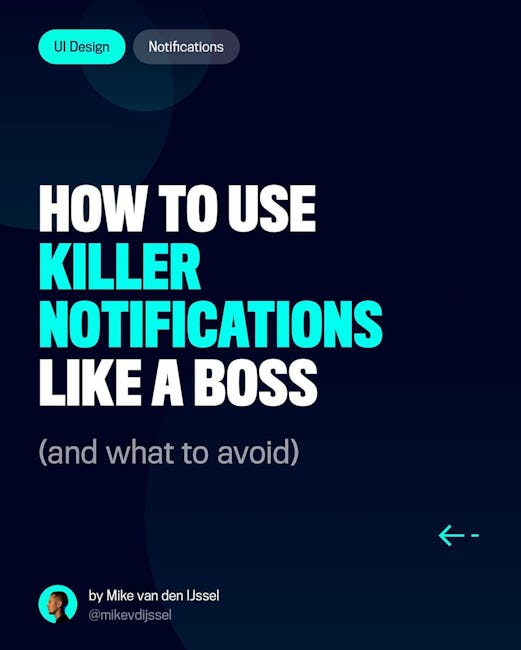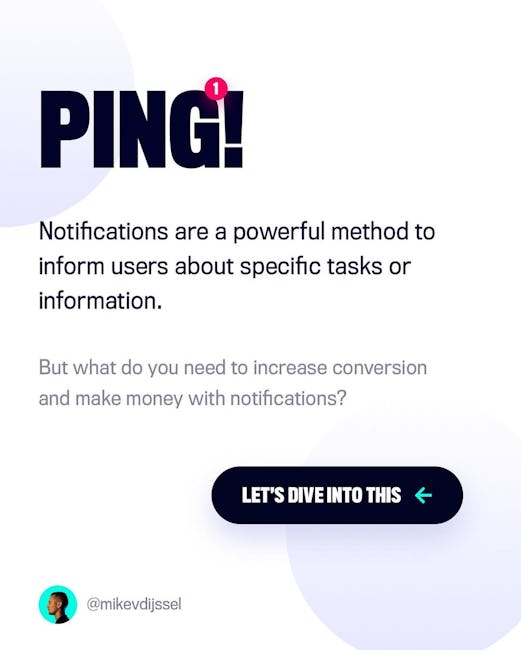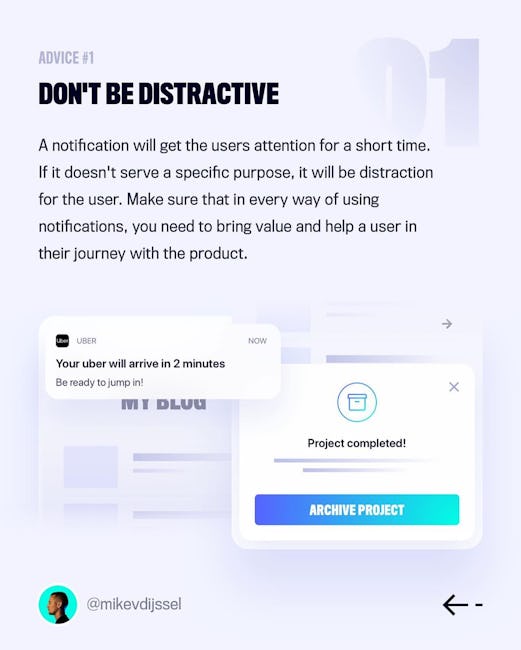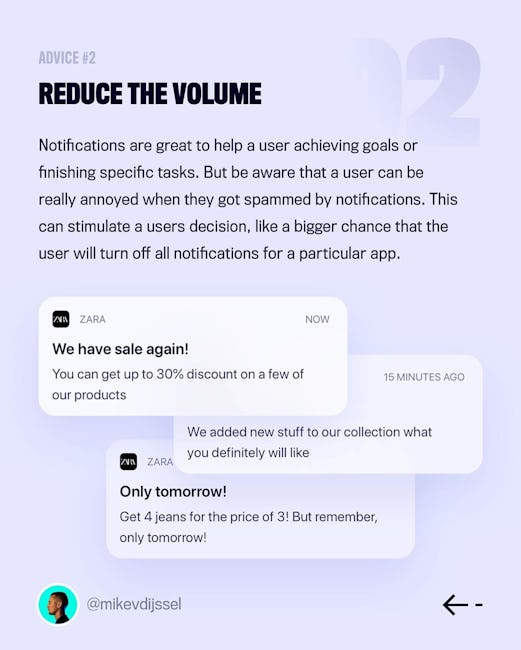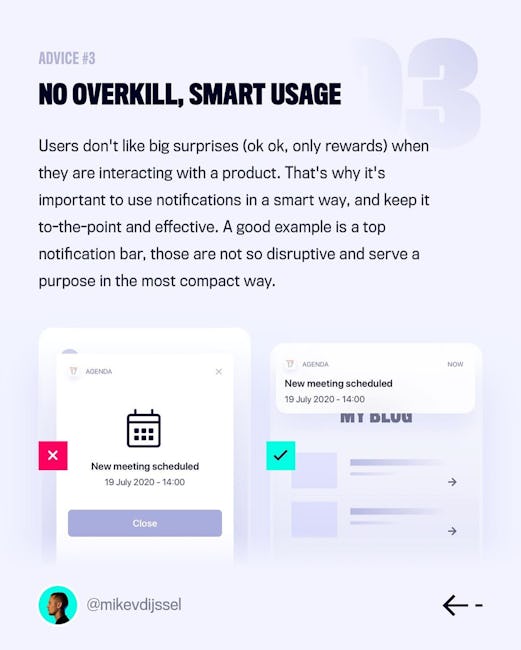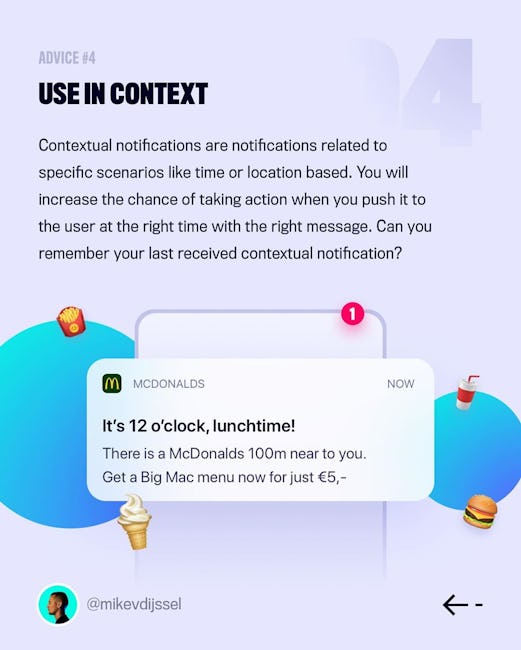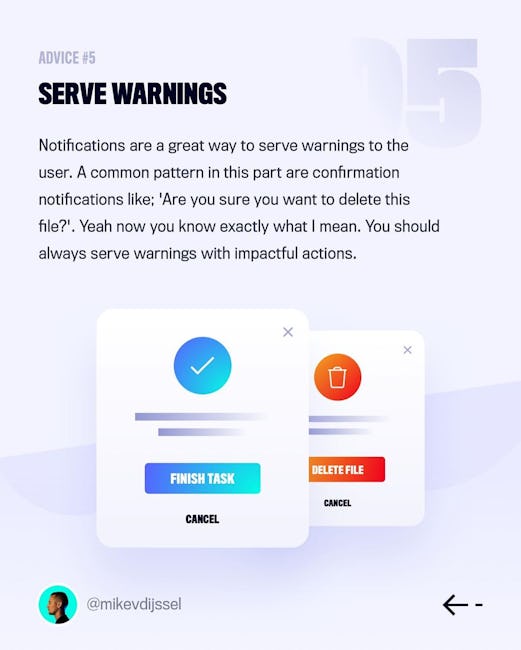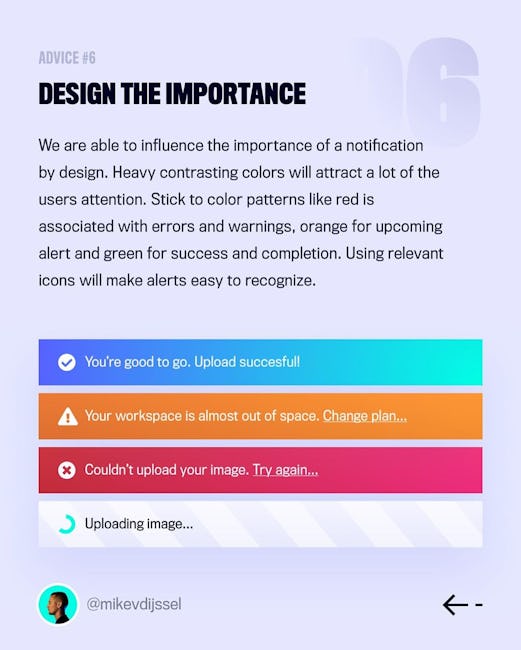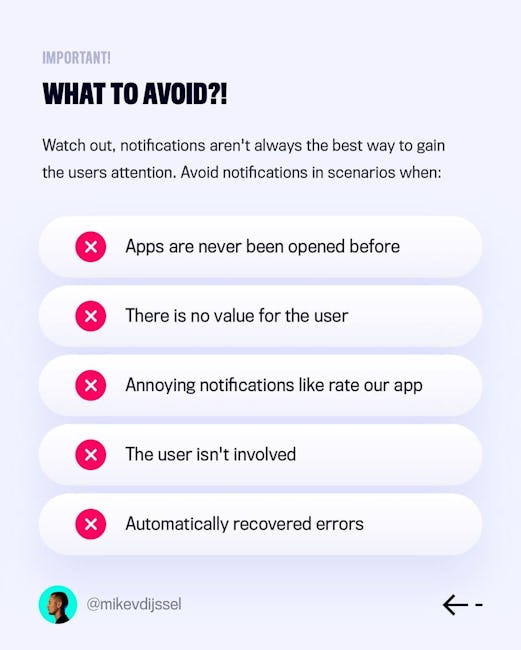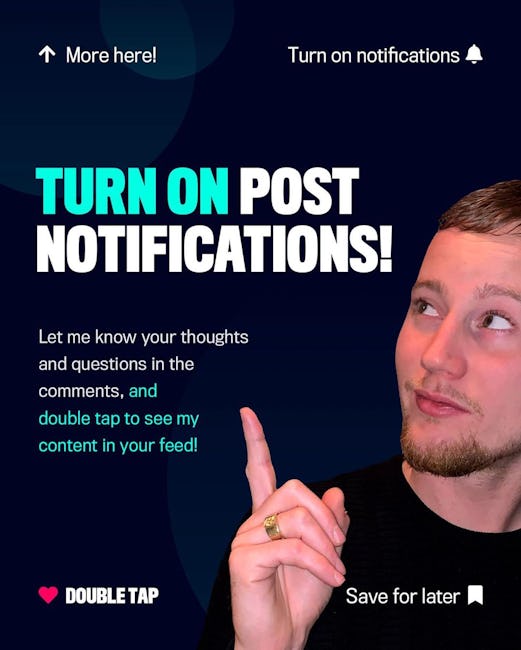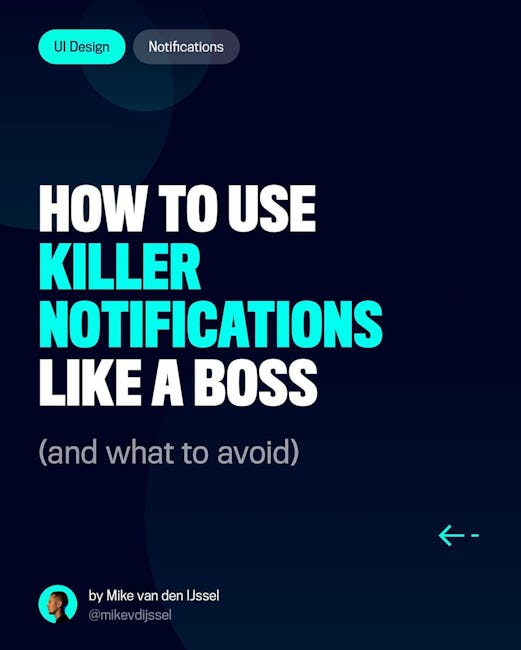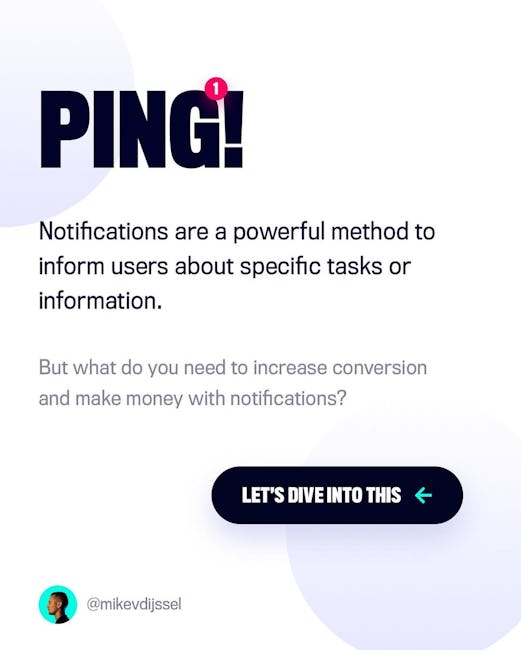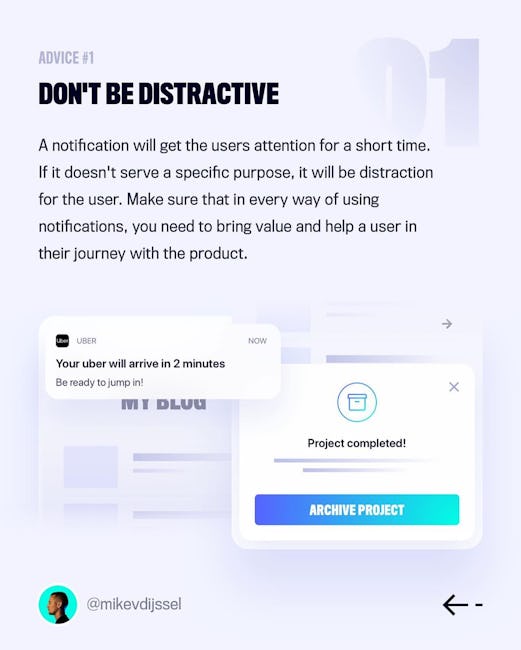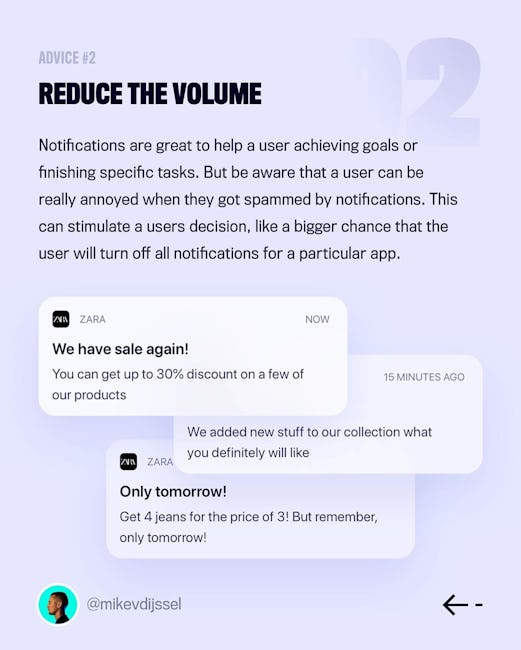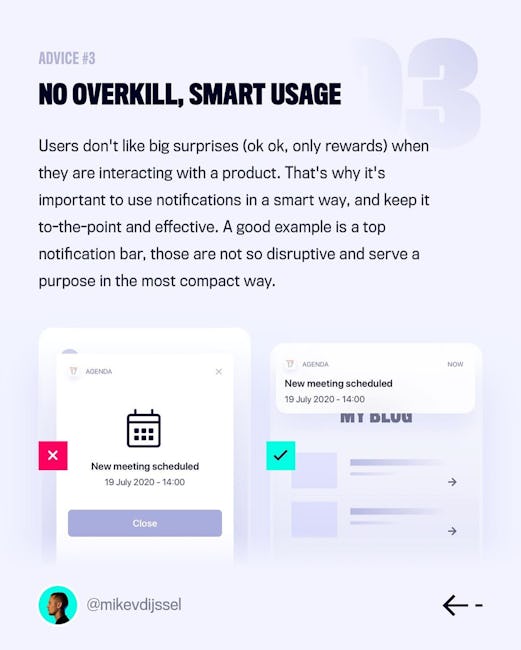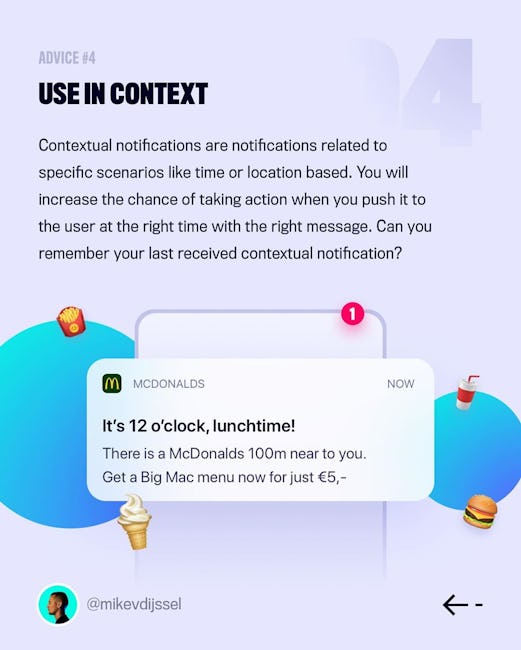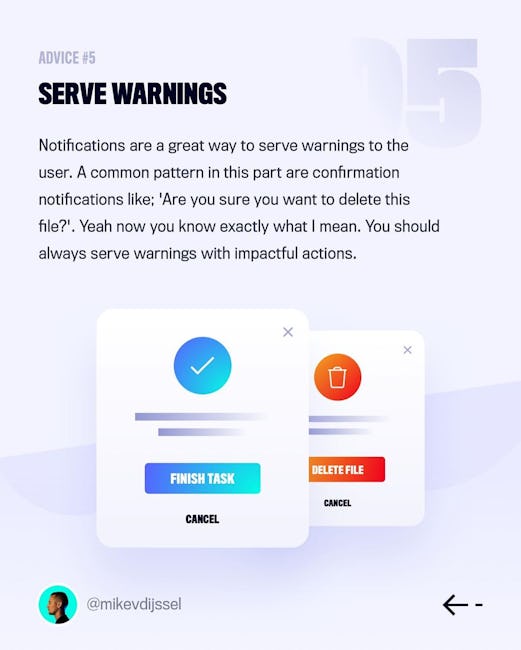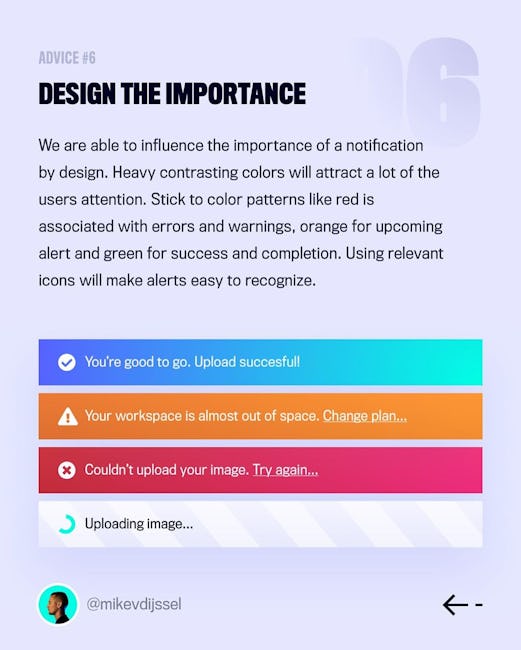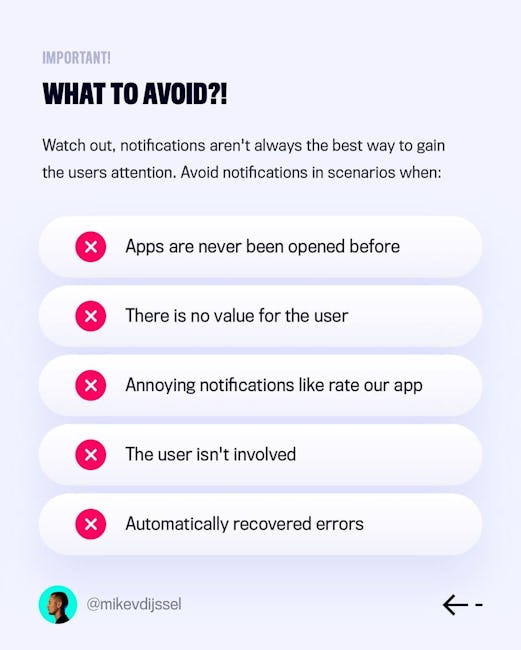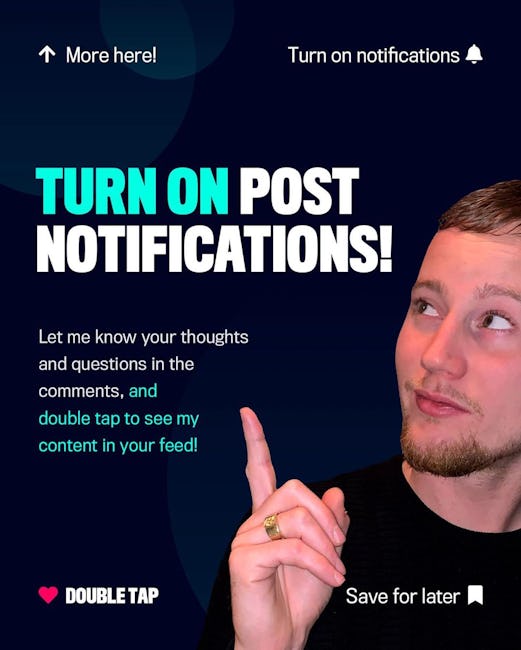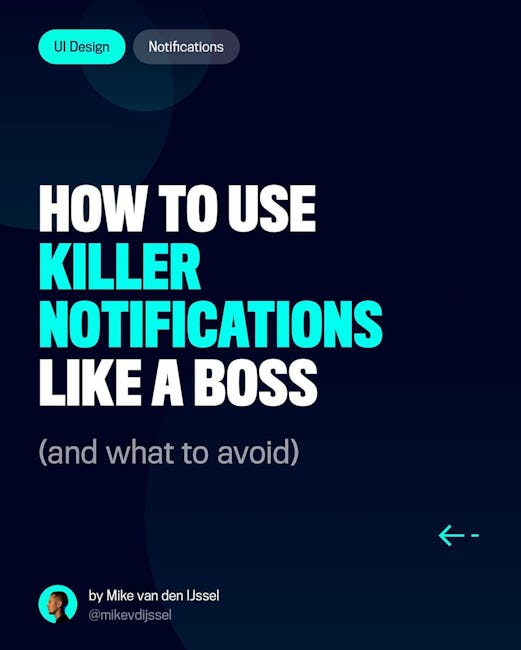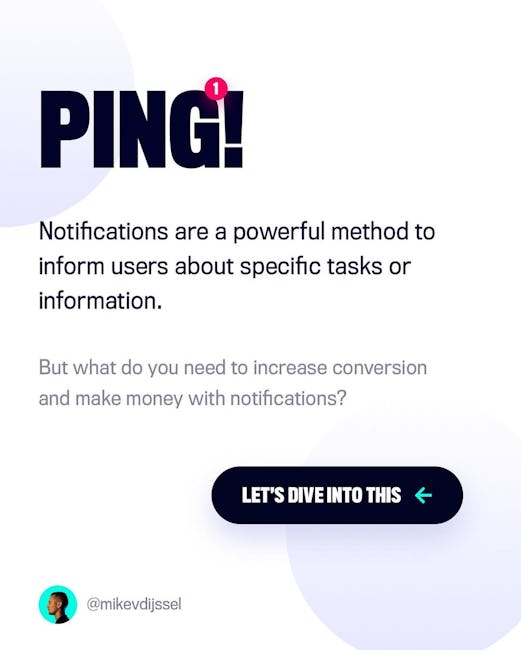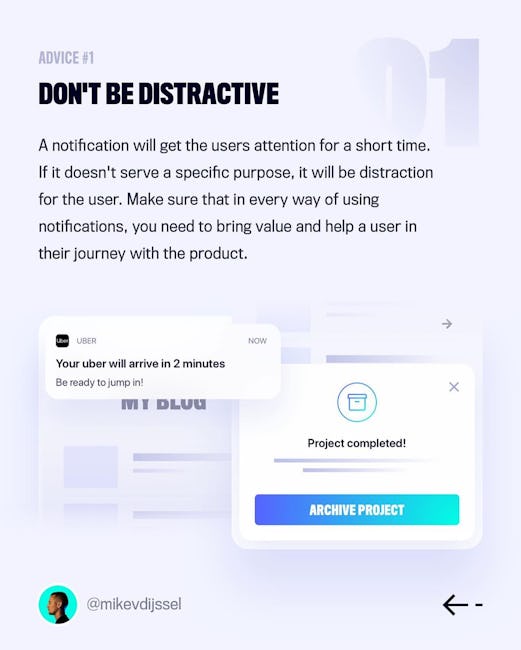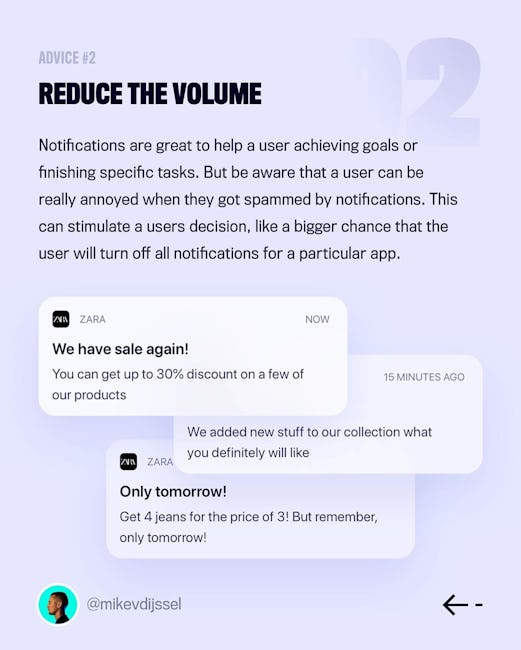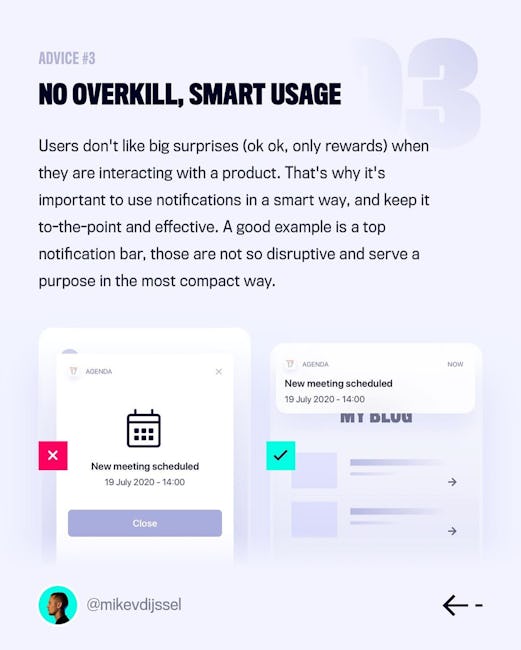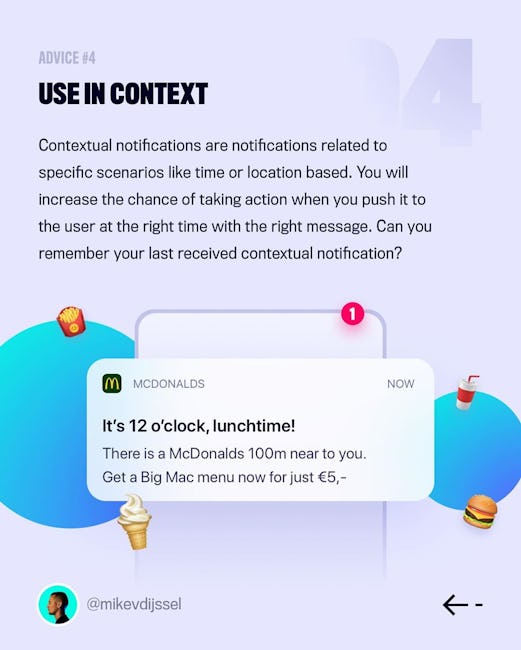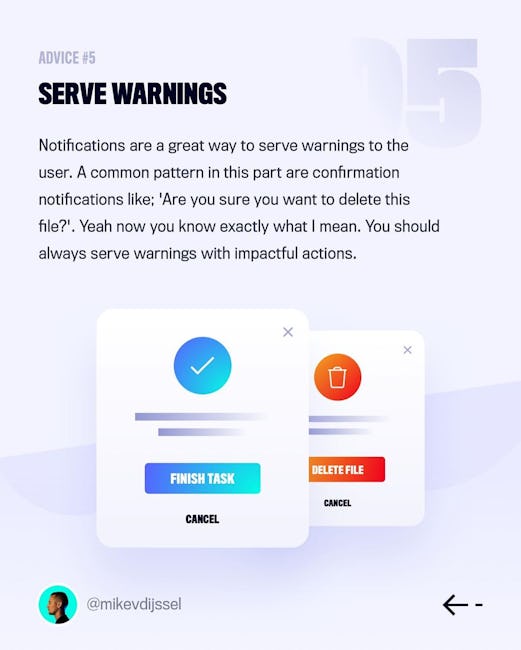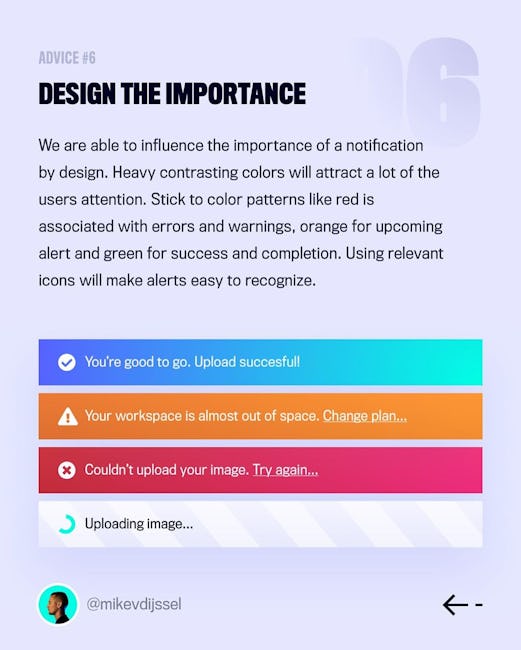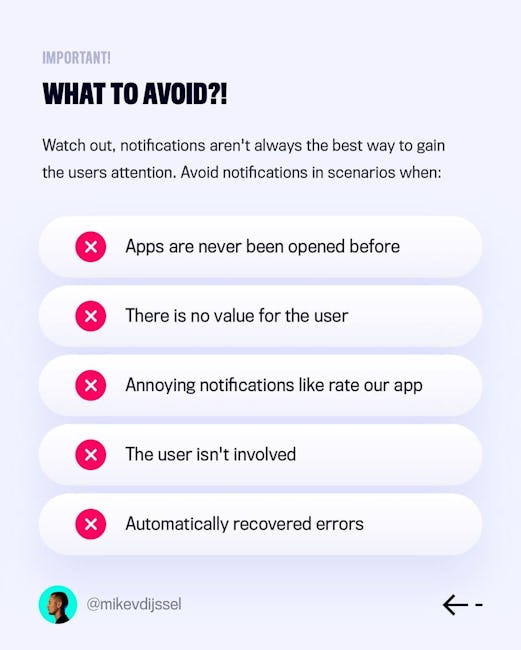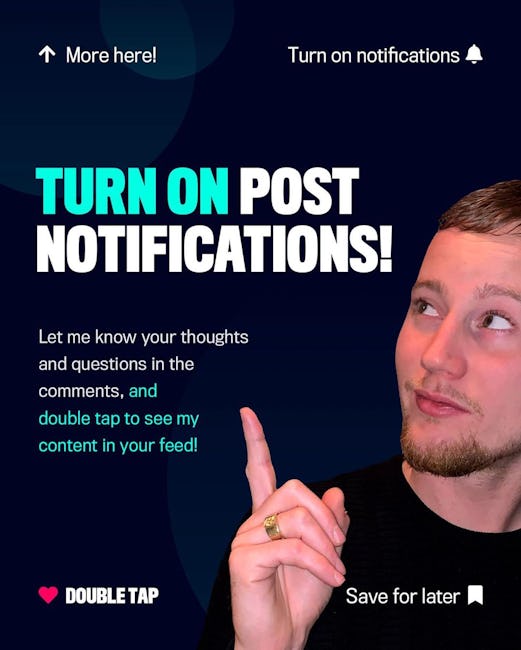 How to Use Killer Notifications Like a Boss
Notifications are a powerful method to inform users about specific tasks or information. But what do you need to increase conversion and make money with notifications?
DONT BE DISTRACTIVE
A notification will get the users attention for a short time. If it doesn't serve a specific purpose, it will be distraction for the user. Make sure that in every way of using notifications, you need to bring value and help a user in their journey with the product.
REDUCE THE VOLUME
Notifications are great to help a user achieving goals or finishing specific tasks. But be aware that a user can be really annoyed when they got spammed by notifications. This can stimulate a users decision, like a bigger chance that the user will turn off all notifications for a particular app.
NO OVERKILL, SMART USAGE
Users don't like big surprises (0k 0k, only rewards) when they are interacting with a product. That's why it's important to use notifications in a smart way, and keep it to-the-point and effective. A good example is a top notification bar, those are not so disruptive and serve a purpose in the most compact way.
USE IN CONTEXT
Contextual notifications are notifications related to specific scenarios like time or location based. You will increase the chance of taking action when you push it to the user at the right time with the right message. Can you remember your last received contextual notification?
SERVE WARNINGS
Notifications are a great way to serve warnings to the user. A common pattern in this part are confirmation notifications like; 'Are you sure you want to delete this file?. Yeah now you know exactly what I mean. You should always serve warnings with impactful actions.
DESIGN THE IMPORTANCE
We are able to influence the importance of a notification by design. Heavy contrasting colors will attract a lot of the users attention. Stick to color patterns like red is associated with errors and warnings, orange for upcoming alert and green for success and completion. Using relevant icons will make alerts easy to recognize.
IMPORTANT!
WHAT TO AVOID?!
Watch out, notifications aren't always the best way to gain the users attention. Avoid notifications in scenarios when:
Apps are never been opened before
There is no value for the user
Annoying notifications like rate our app
The user isnlt involved
Automatically recovered errors
More booklets by Mike V Dijssel
More Design booklets
Your recently viewed booklets
See all booklets