Booklet
How To Turn An Idea Into A Prototype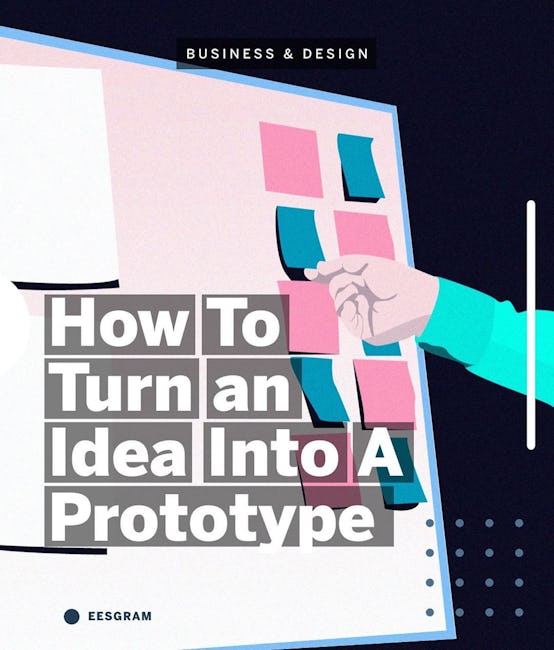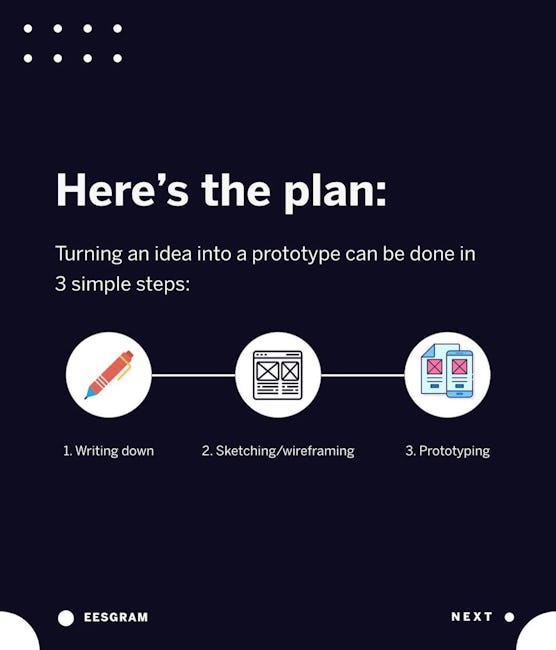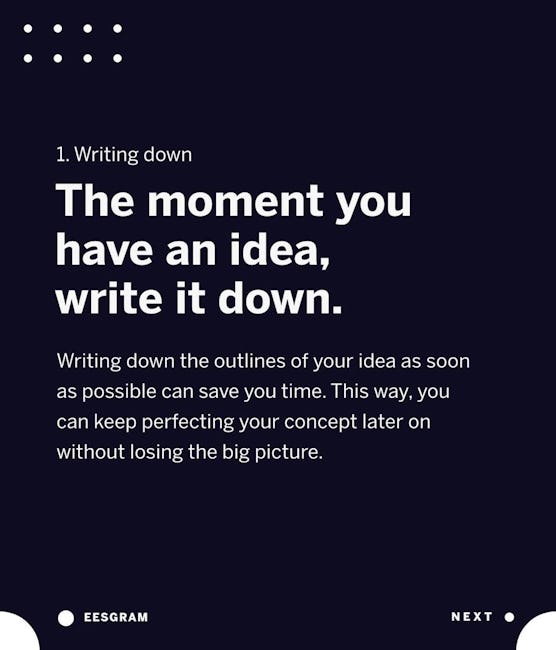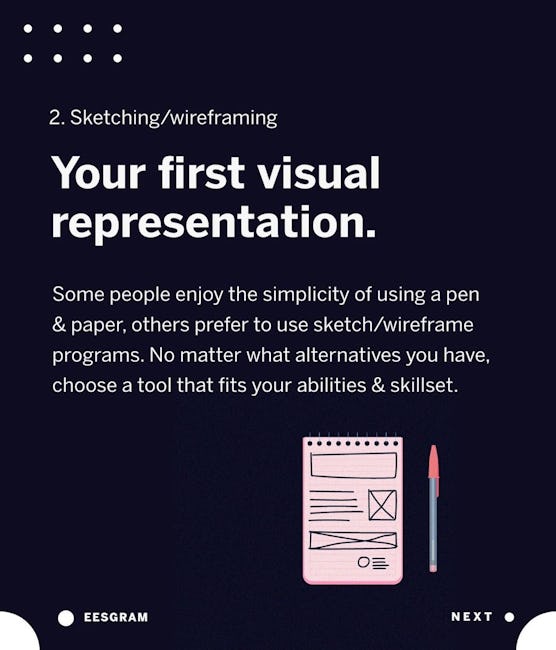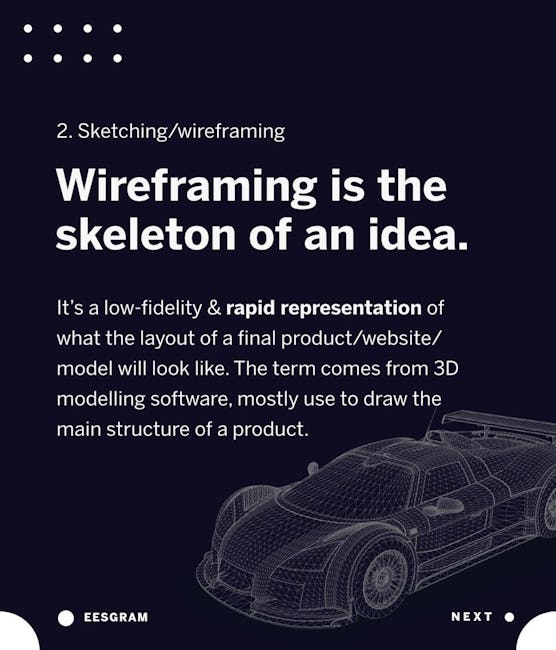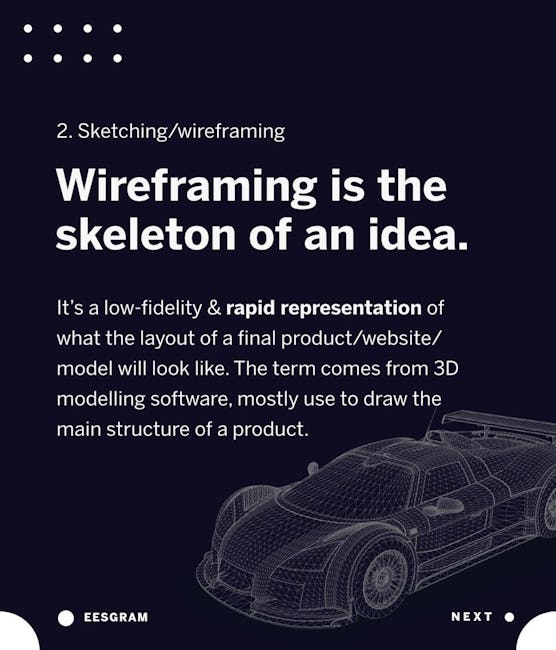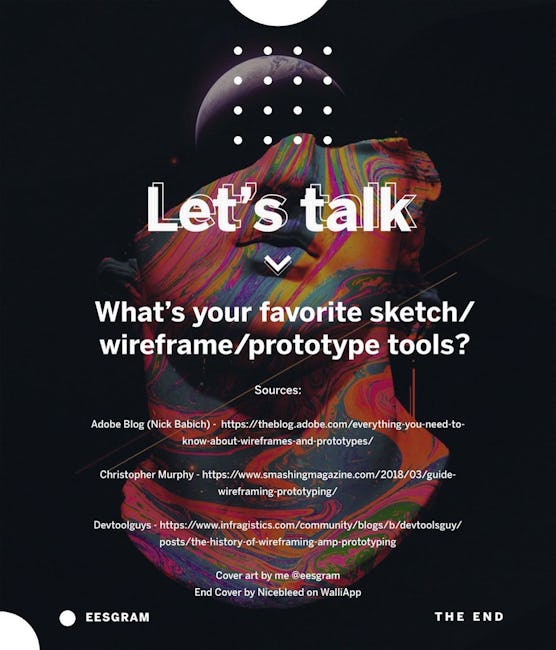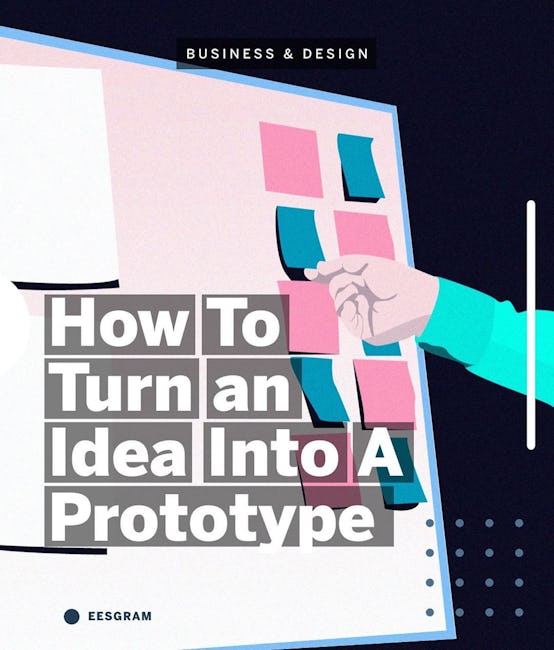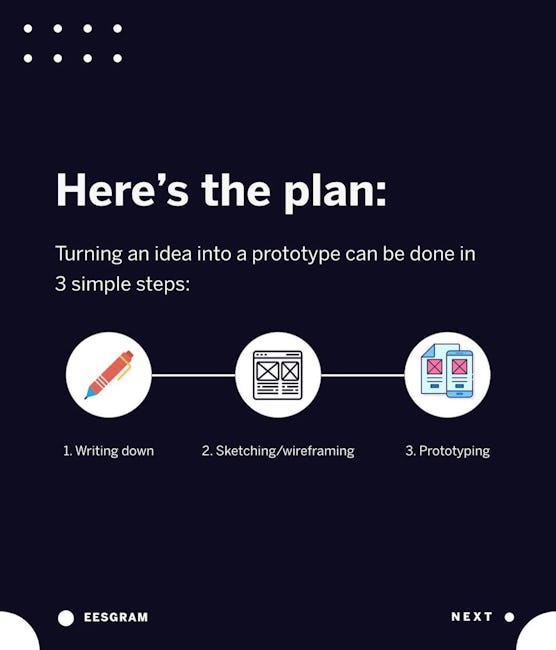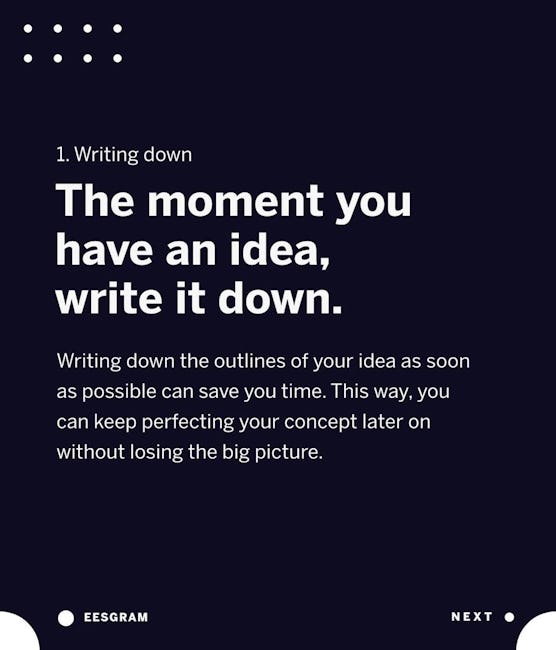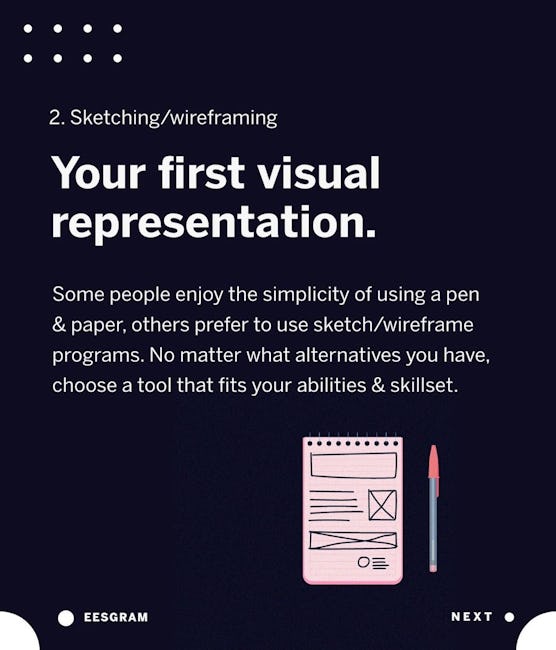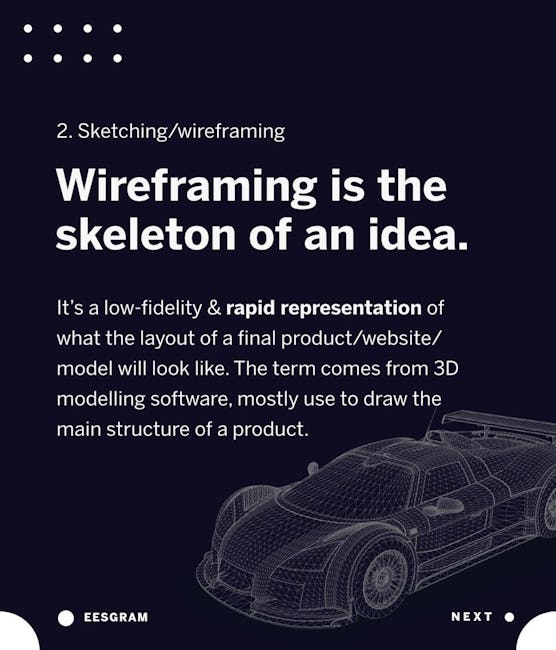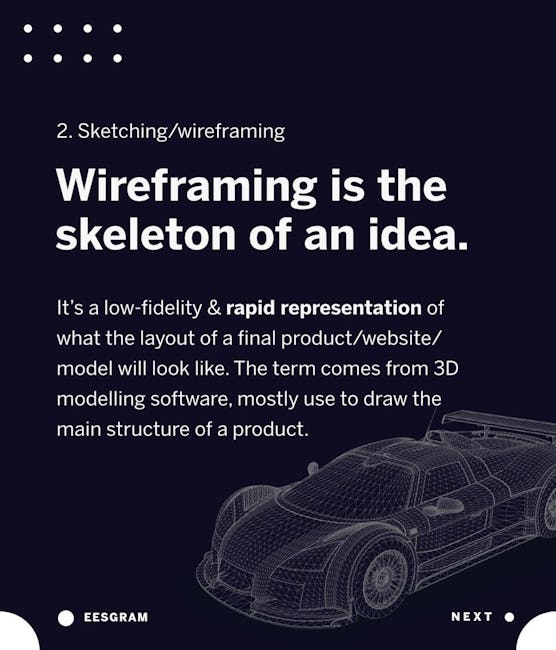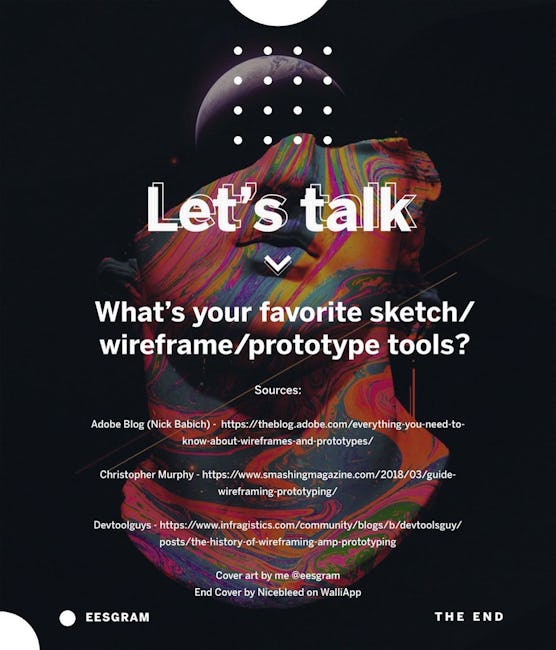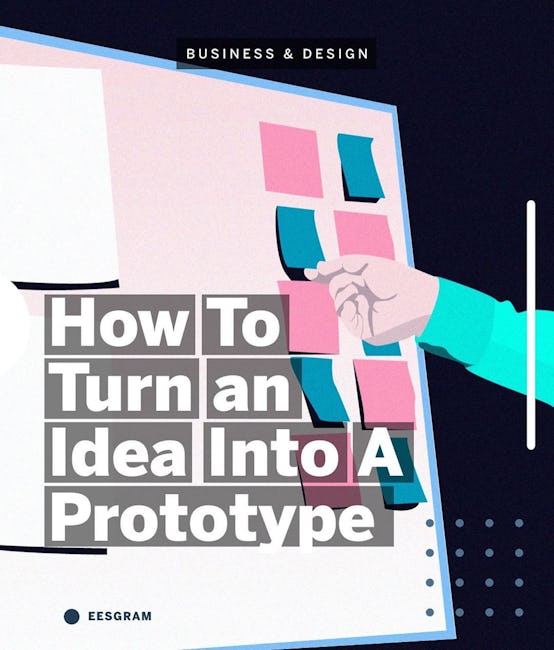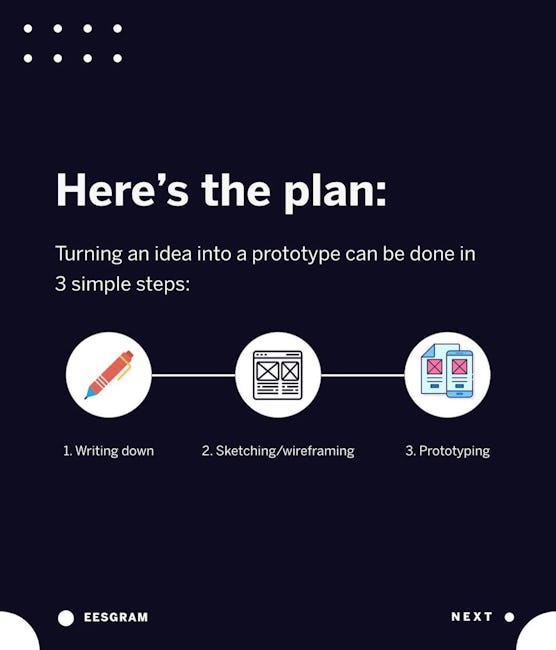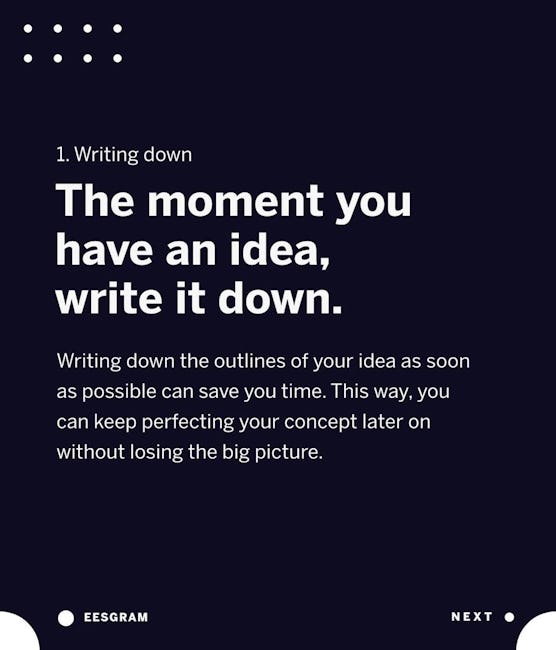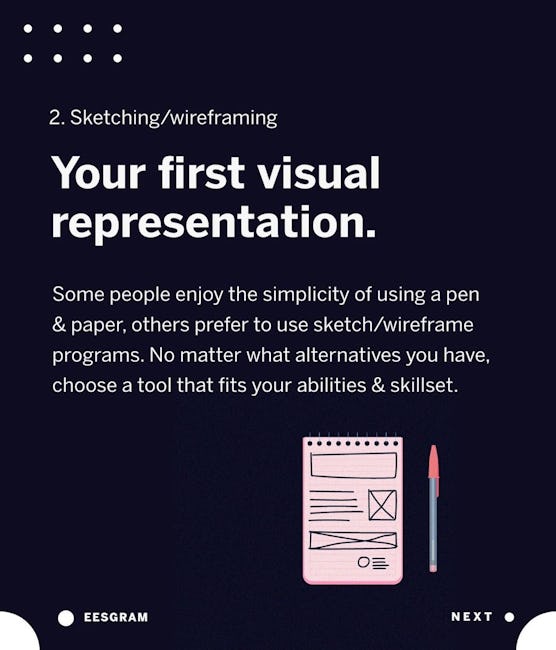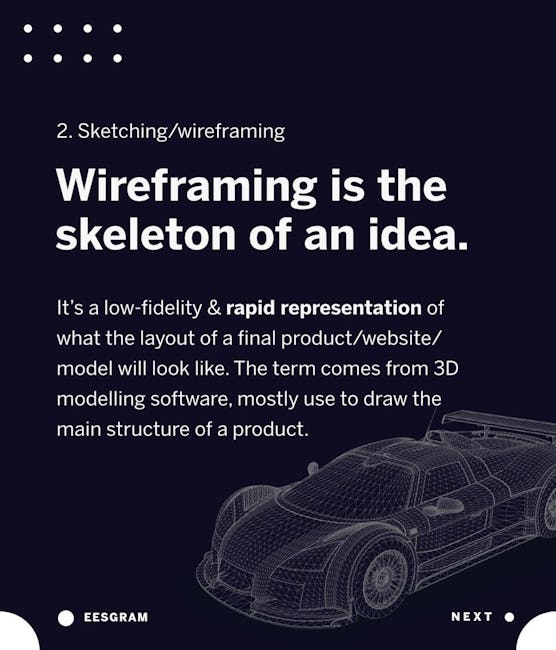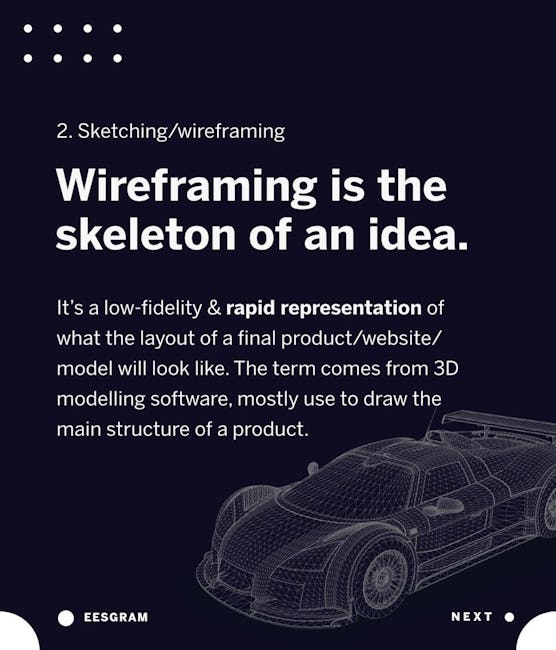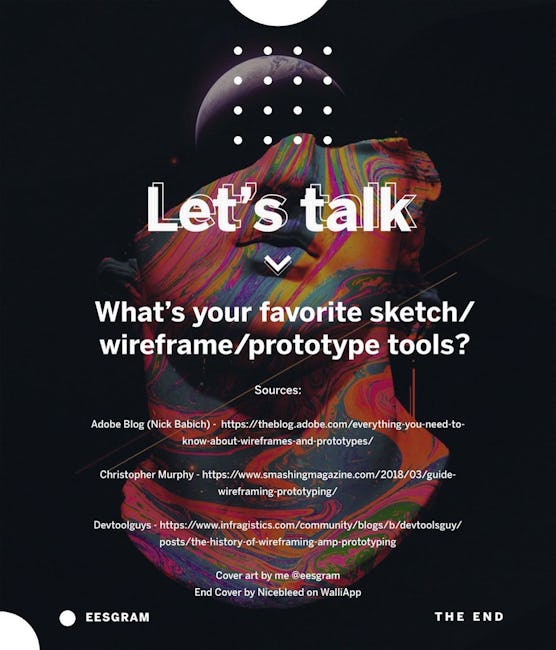 How To Turn an Idea Into A Prototype
Here's the plan:
Turning an idea into a prototype can be done in 3 simple steps:
Writing down
The moment you have an idea, write it down.
Writing down the outlines of your idea as soon as possible can save you time. This way, you can keep perfecting your concept later on without losing the big picture.
Sketching/wireframing
Your first visual representation.
Some people enjoy the simplicity of using a pen & paper, others prefer to use sketch/wireframe programs. No matter what alternatives you have. choose a tool that fits your abilities & skillset.
Wireframing is the skeleton of an idea.
It's a low-fidelity & rapid representation of what the layout of a final product/website/ model will look like. The term comes from 3D modelling software. mostly use to draw the main structure of a product.
Prototyping
High-fidelity model.
Prototyping is a more detailed version of an idea, a high-fidelity representation, that lets you interact & test the product. Prototypes allow you to see & improve the product before its final stage.
Wireframe & prototype is not the same as both terms serve different roles.
Possibilities are infinite.
New technology & programs allow designers to combine sketching, wireframing, prototyping with faster & more efficient tools. I personally like Adobe XD for UX.
Practice is the key.
The more you practice, the faster you will be at turning ideas into solutions at low-cost.
More booklets by Elias Serrano
More Design booklets
Your recently viewed booklets
See all booklets