Booklet
How to recolor your artwork in illustrator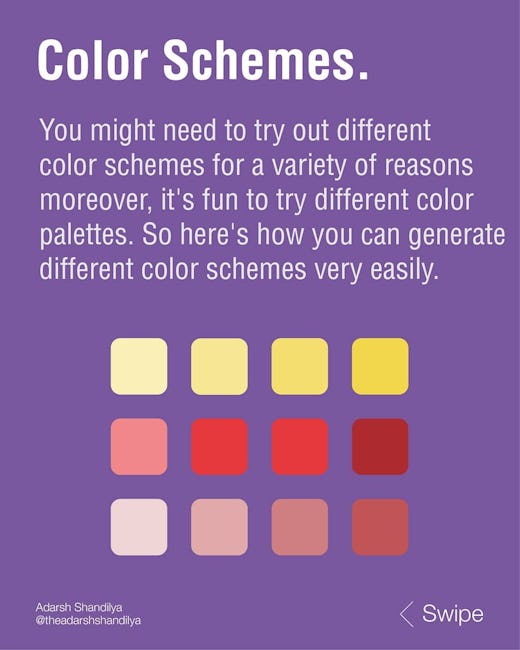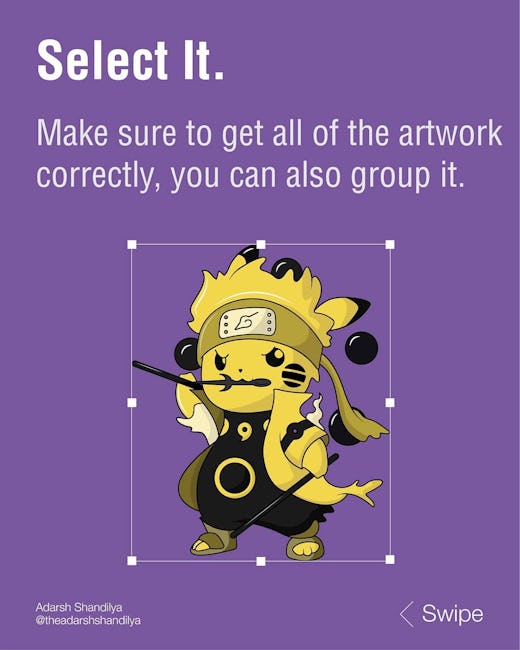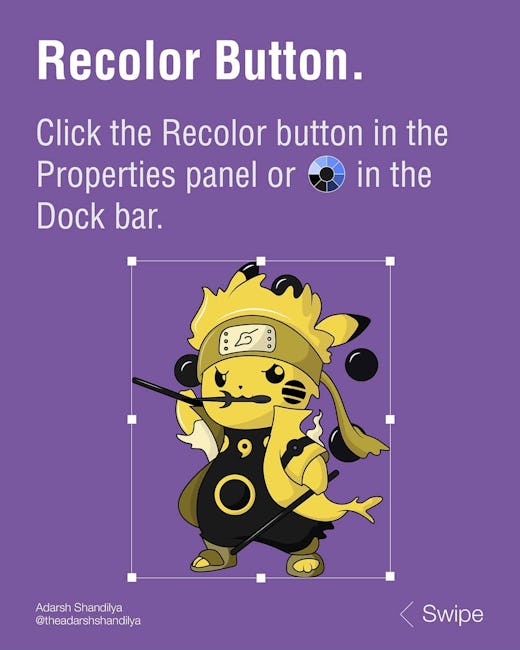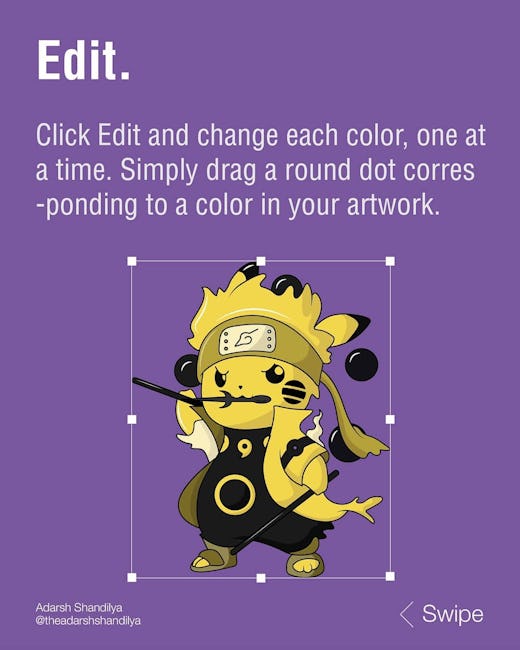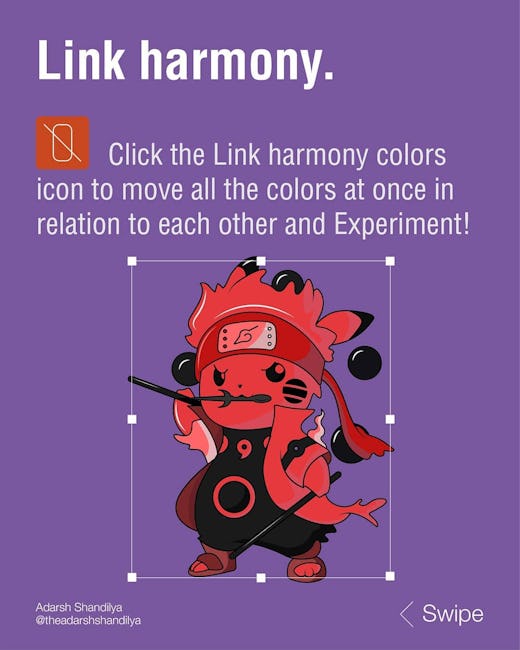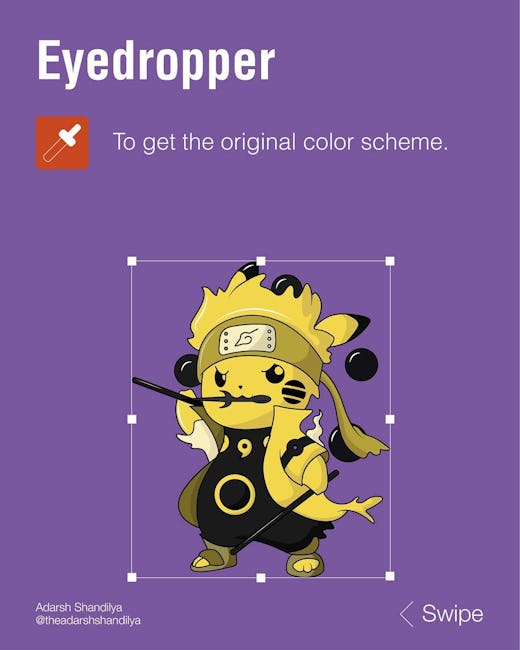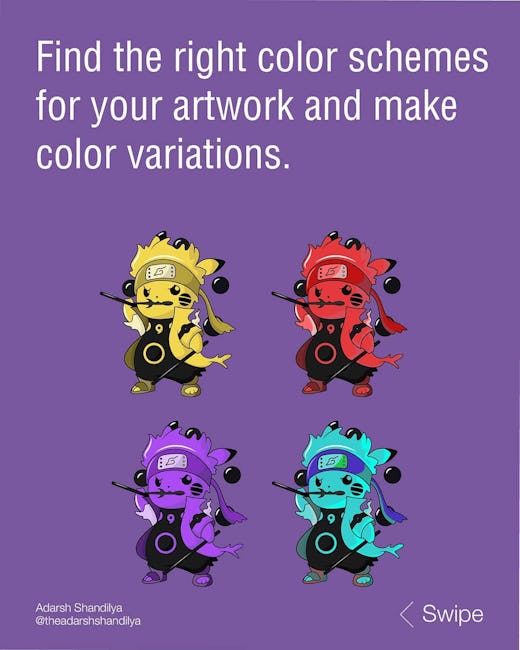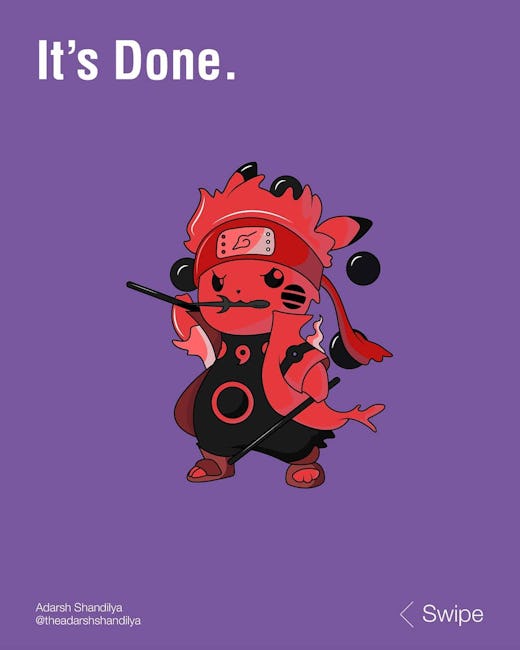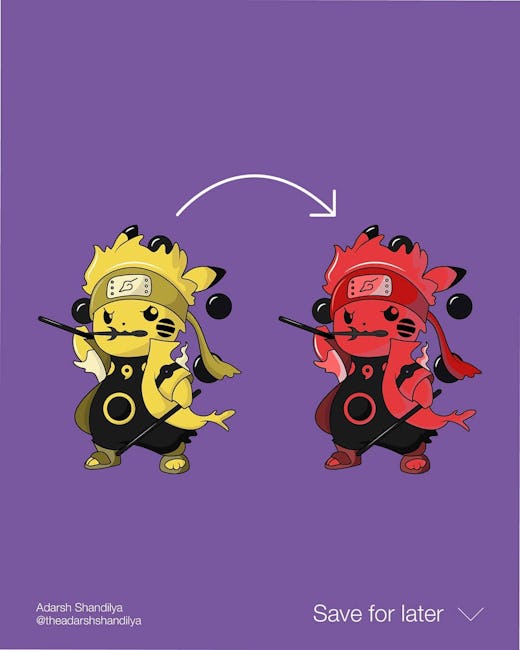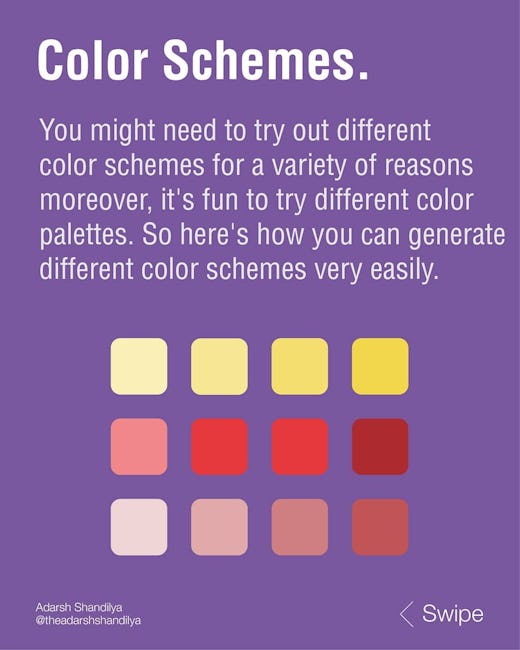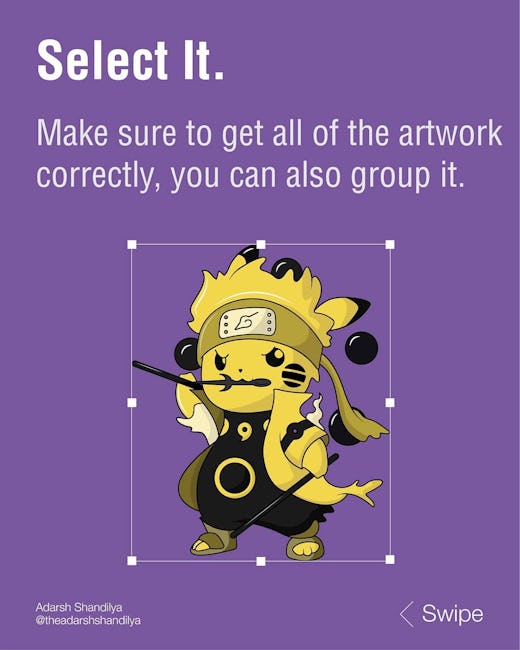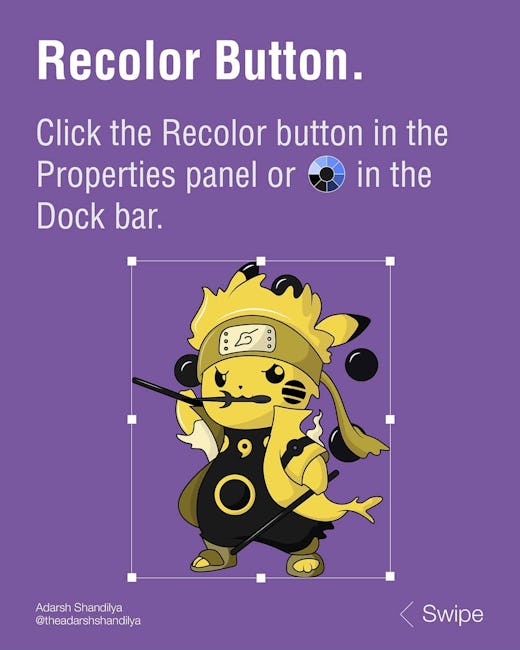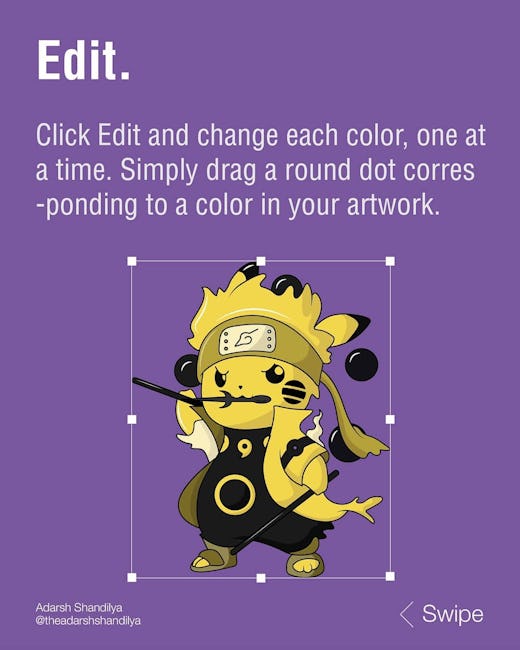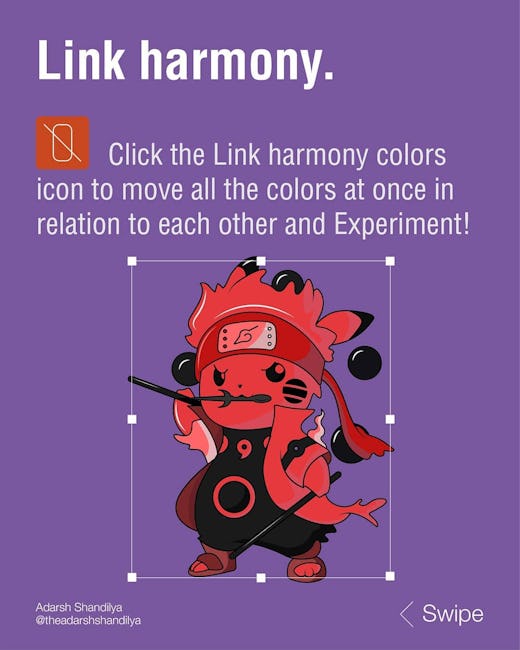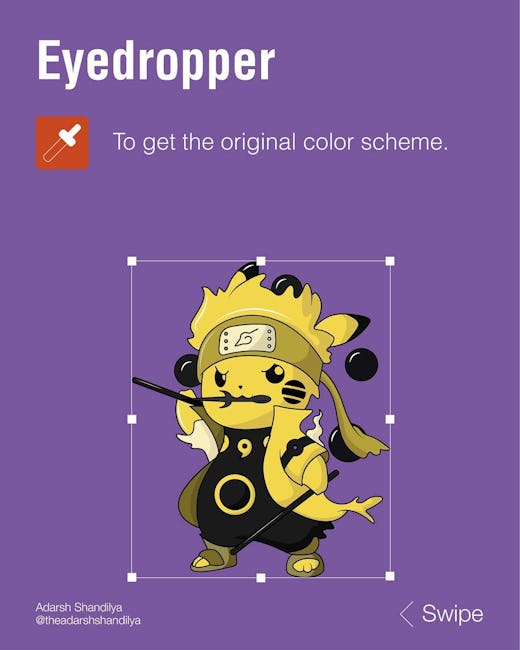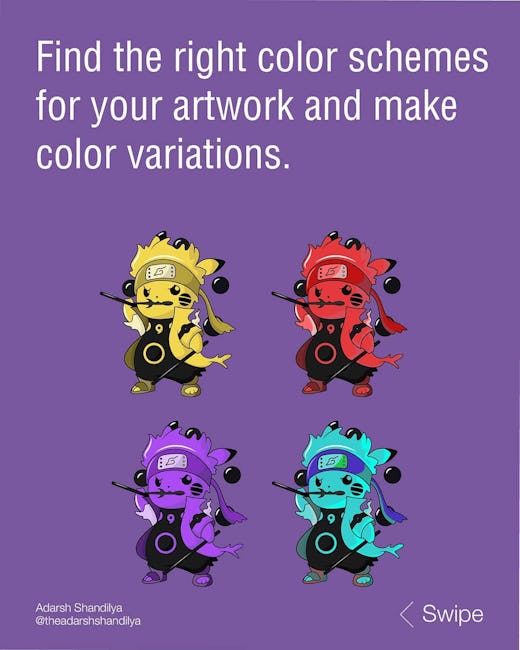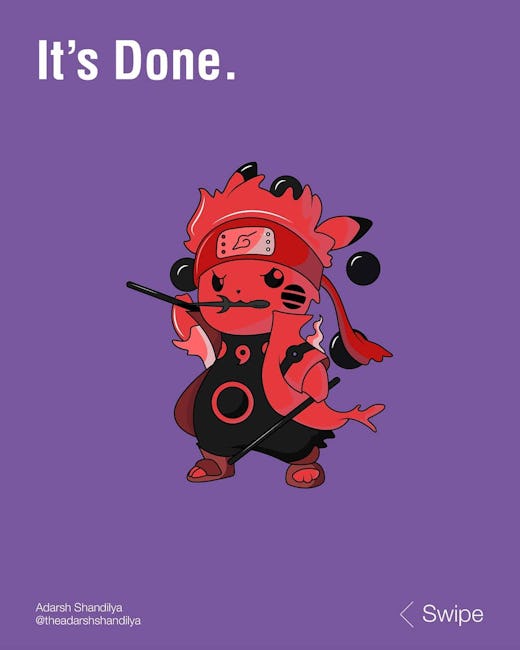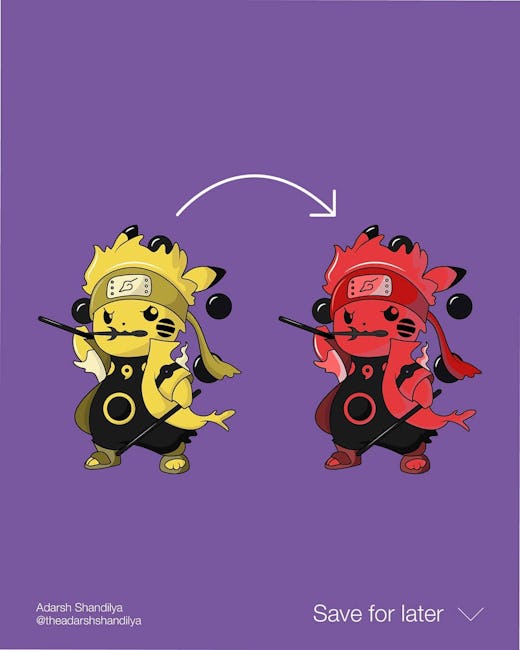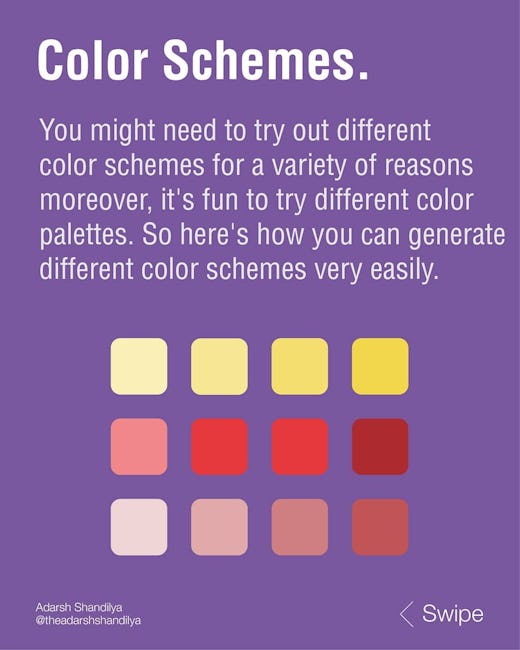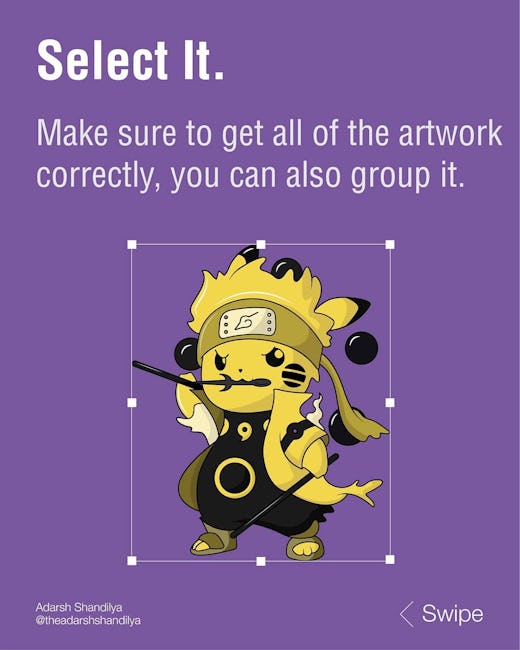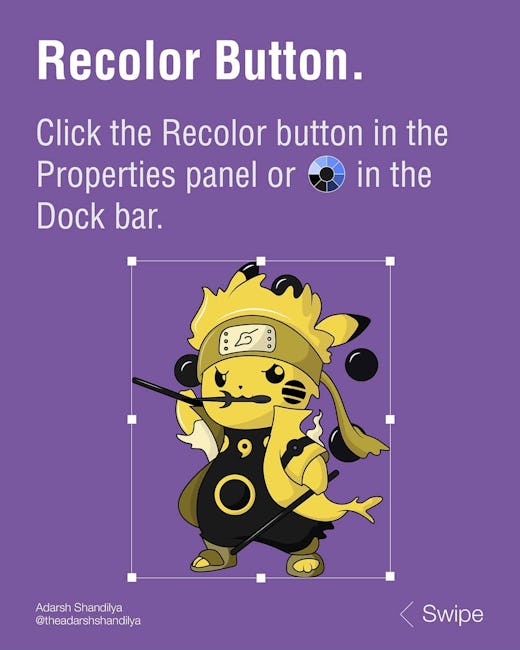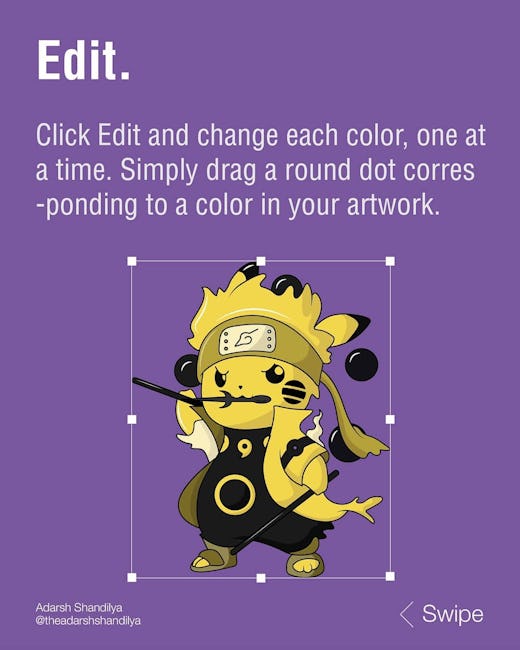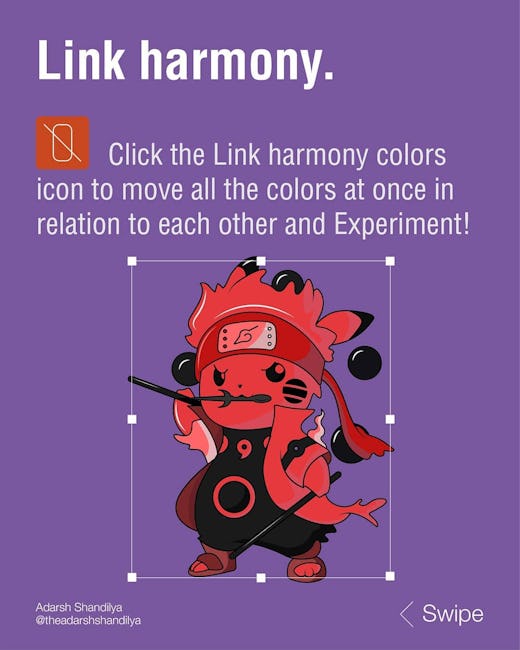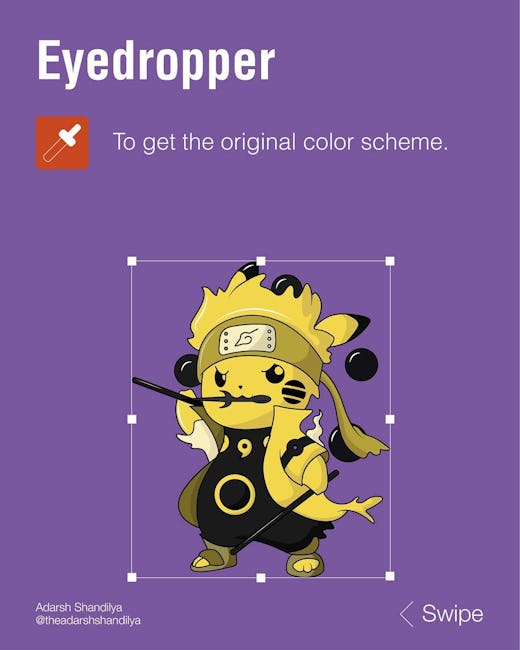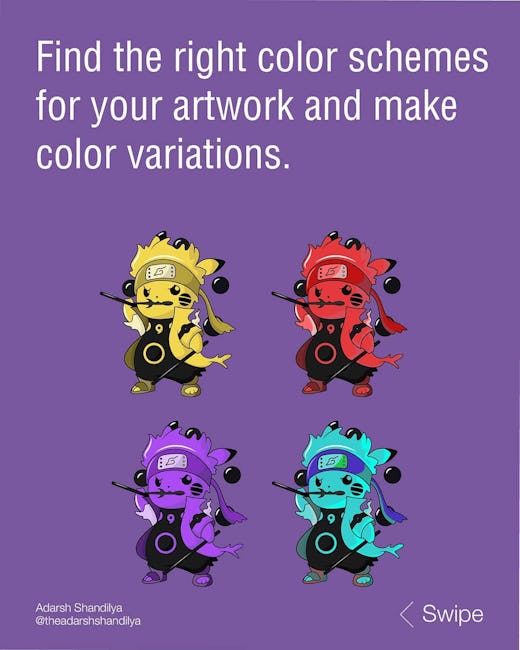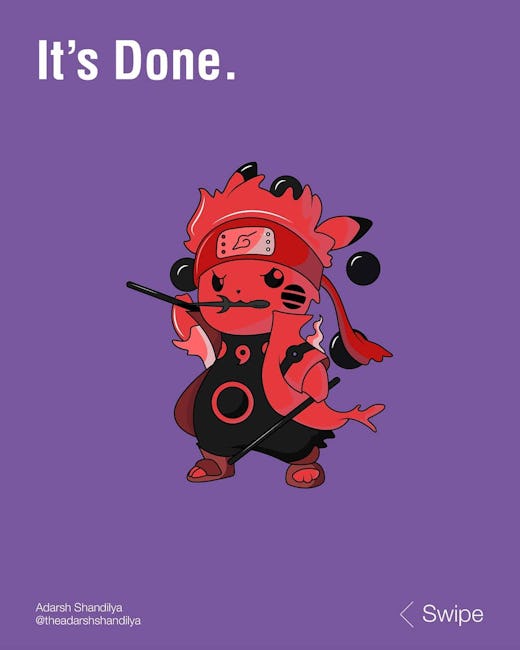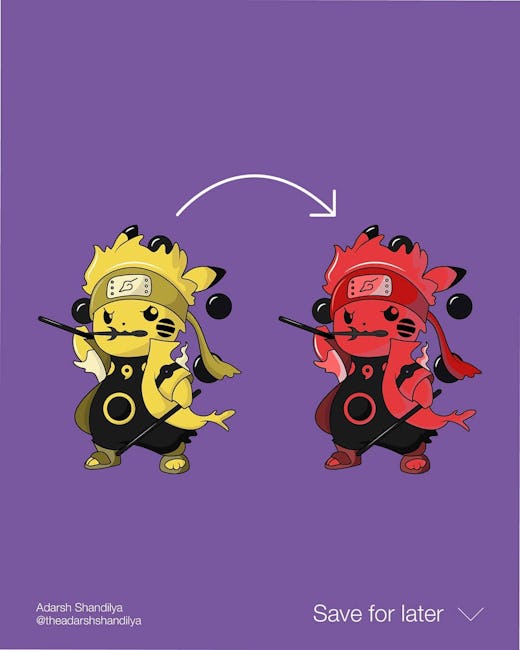 How to recolor your artwork in illustrator
Color Schemes.
You might need to try out different color schemes for a variety of reasons moreover, it's fun to try different color palettes. So here's how you can generate different color schemes very easily.
Select It.
Make sure to get all of the artwork correctly, you can also group it.
Recolor Button.
Click the Recolor button in the Properties panel or fÇ in the Dock bar.
Edit
Click Edit and change each color, one at a time. Simply drag a round dot corres -ponding to a color in your artwork.
Link harmony.
Click the Link harmony colors icon to move all the colors at once in relation to each other and Experiment!
Eyedropper
To get the original color scheme.
Find the right color schemes for your artwork and make color variations.
It's done
More booklets by Adarsh Shandilya
More Design booklets
Your recently viewed booklets
See all booklets