Booklet
How to Provide UI or UX Feedback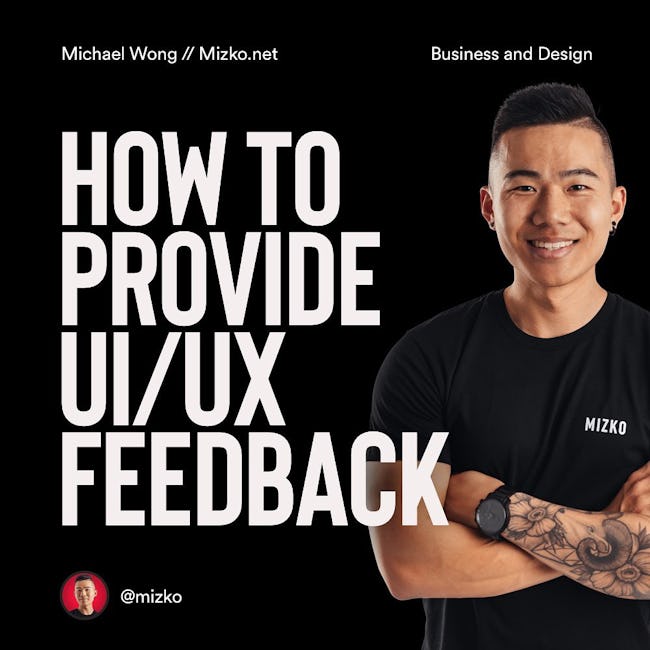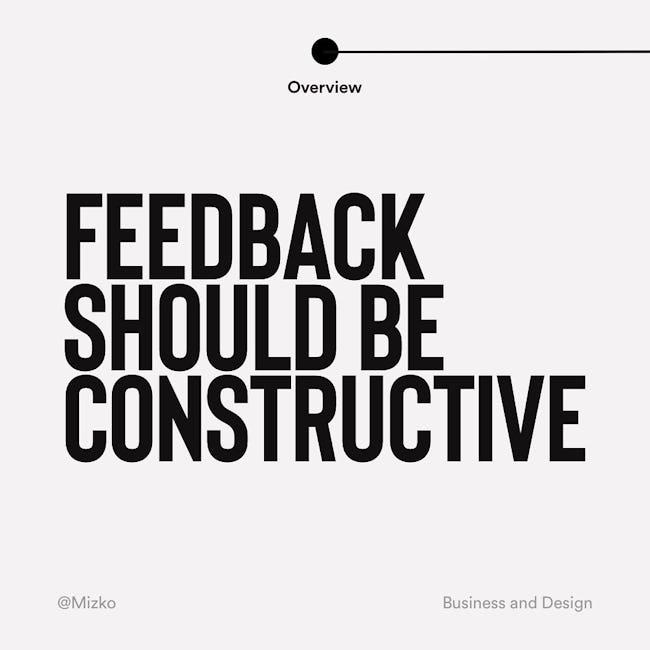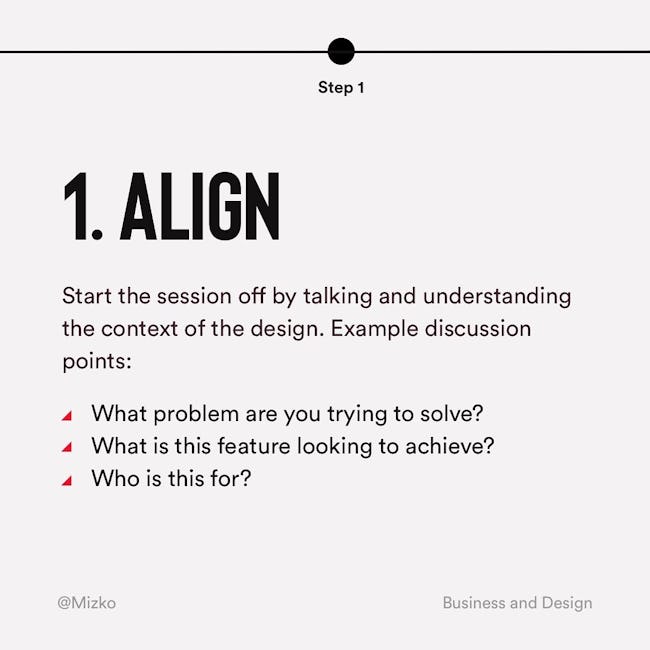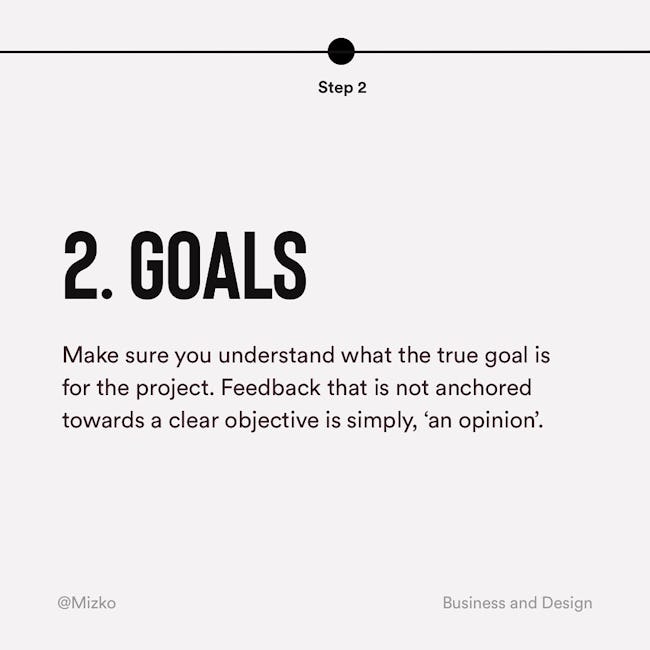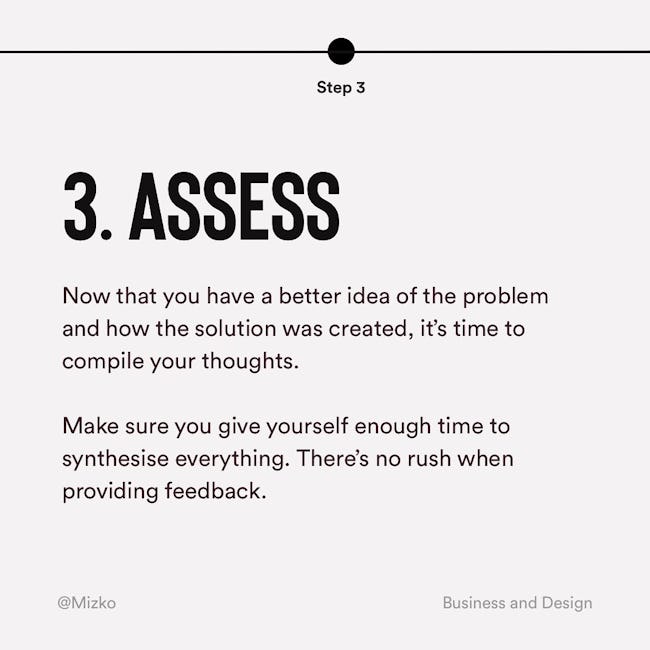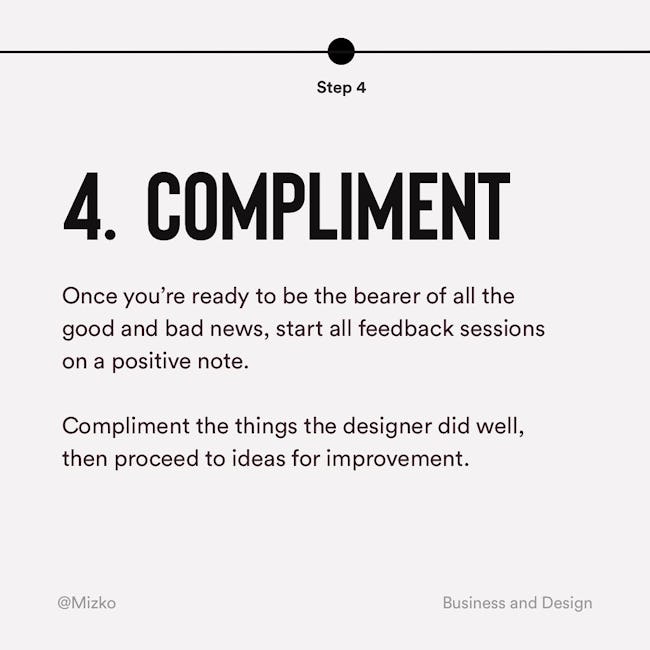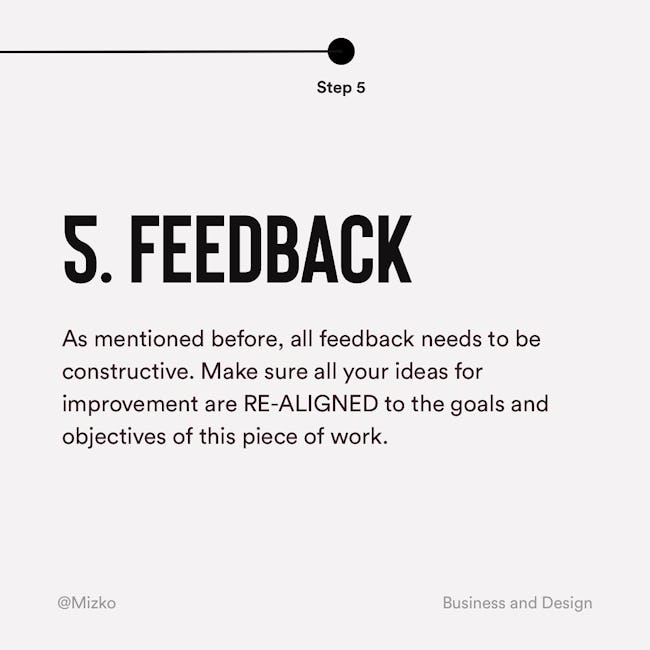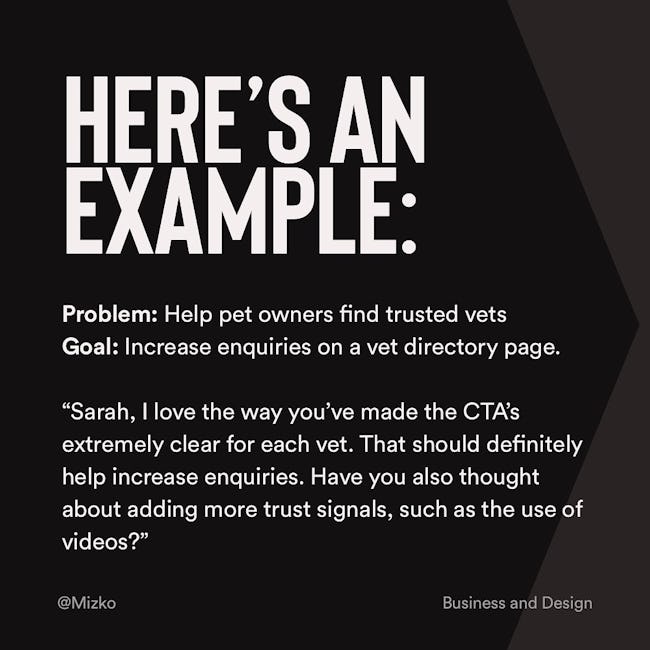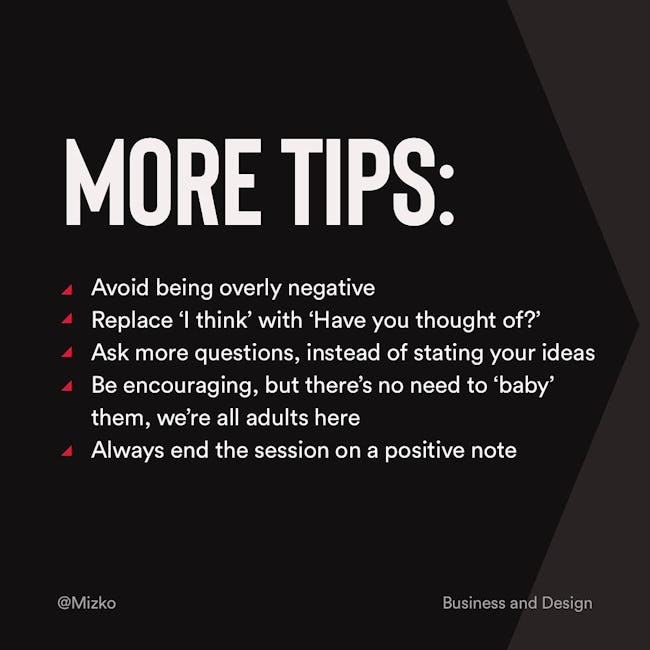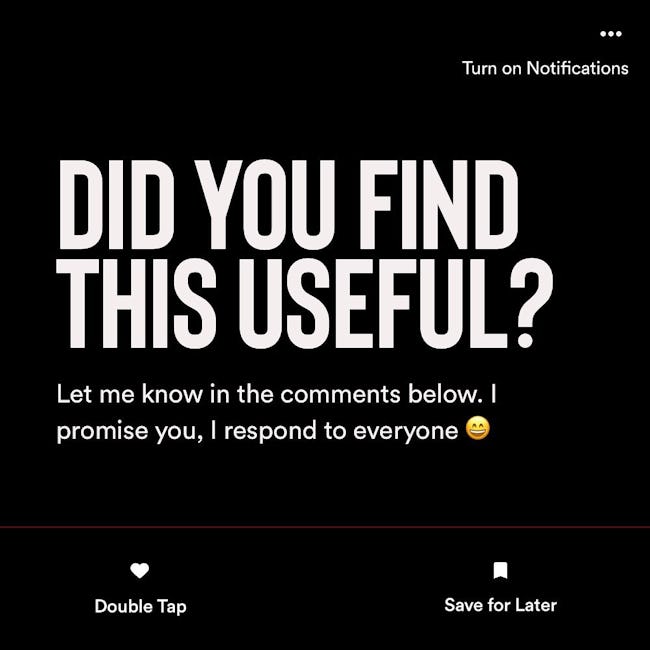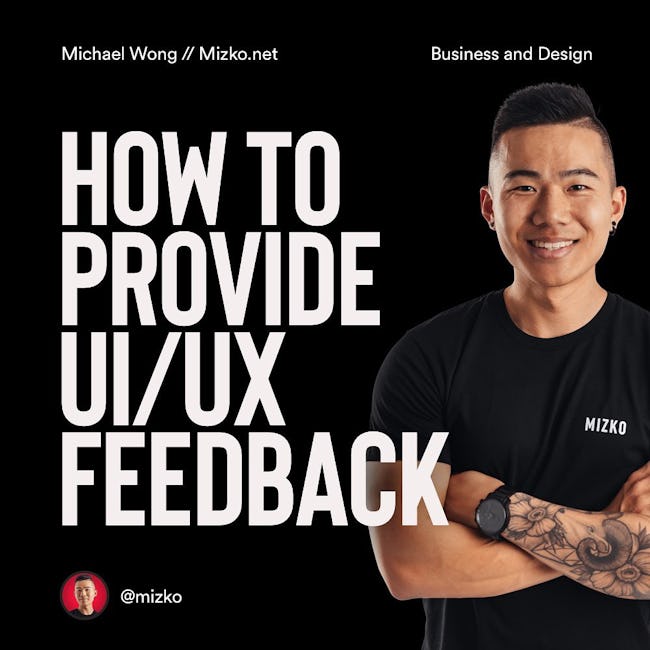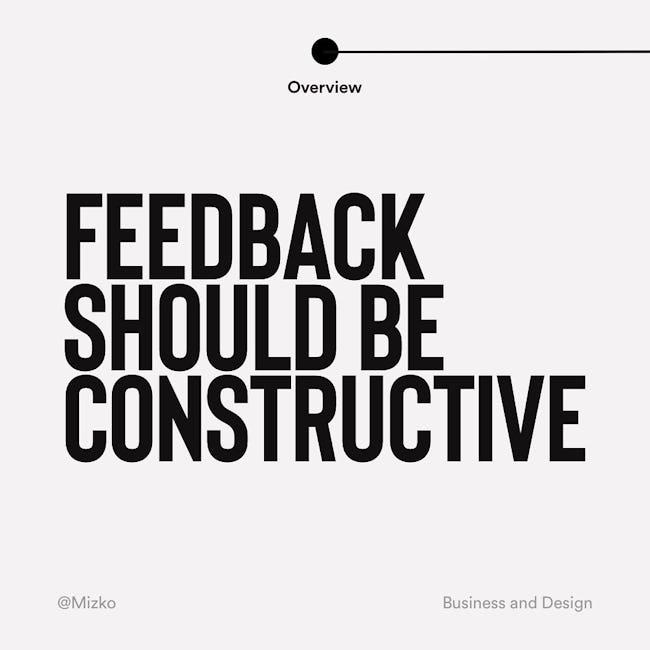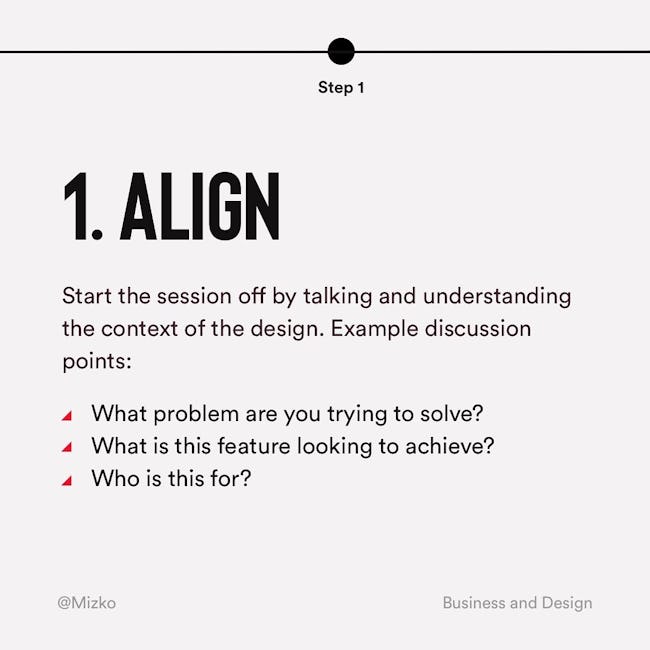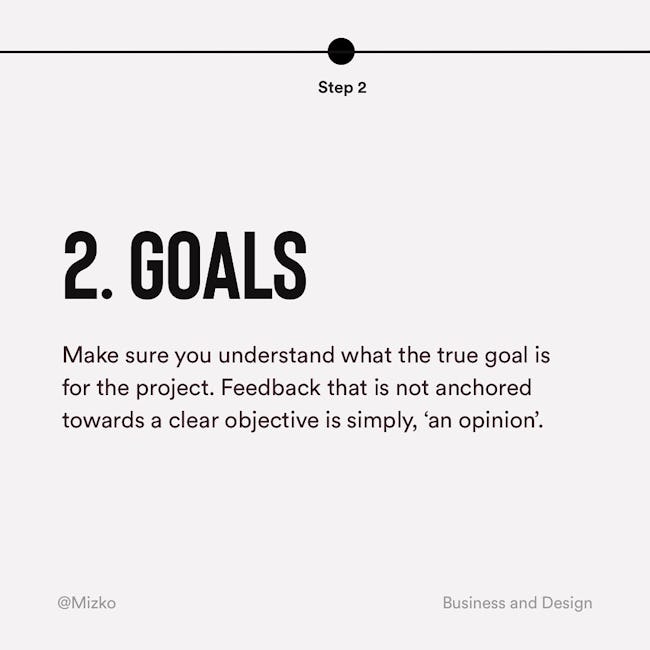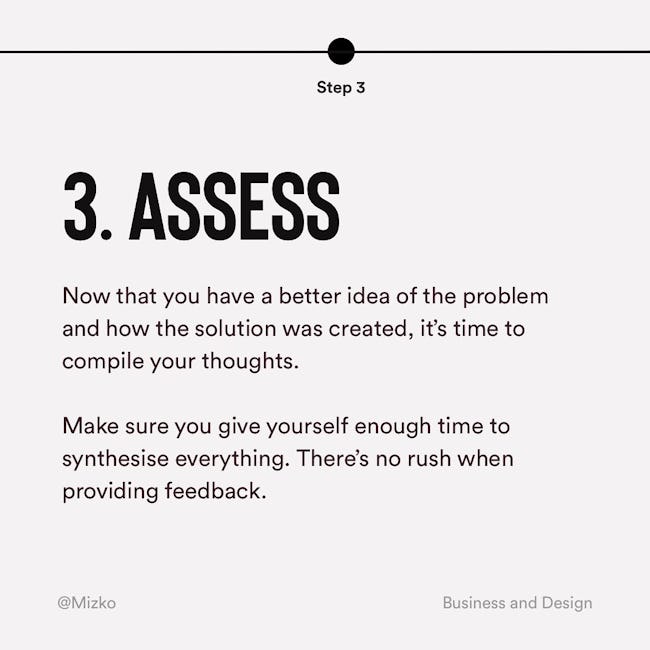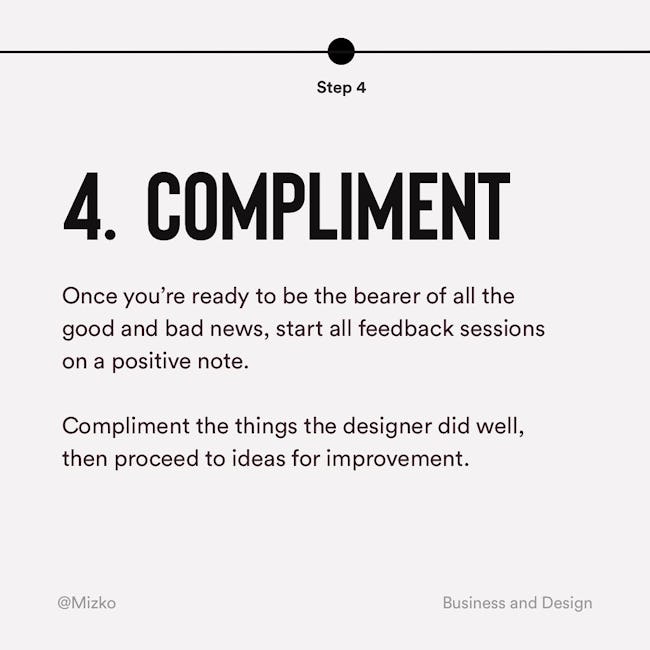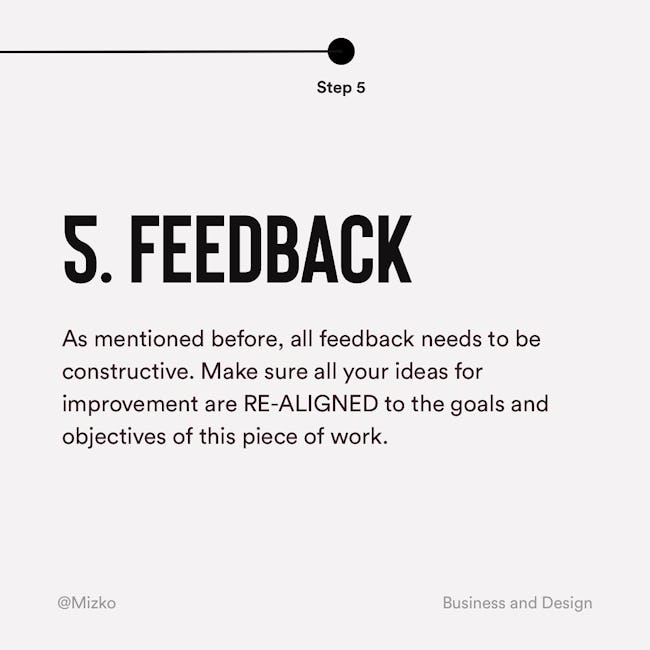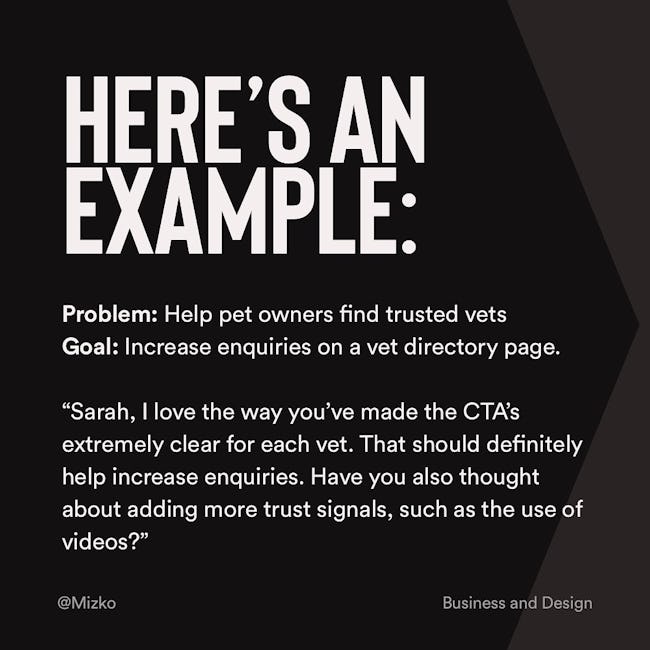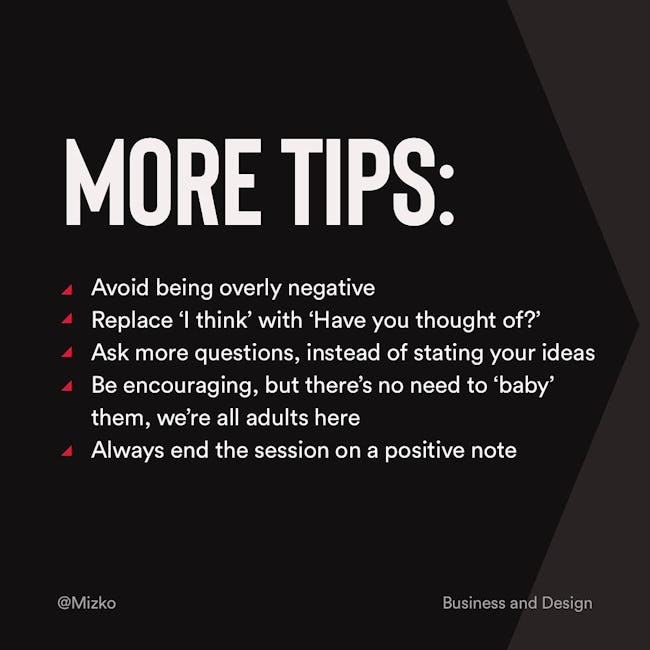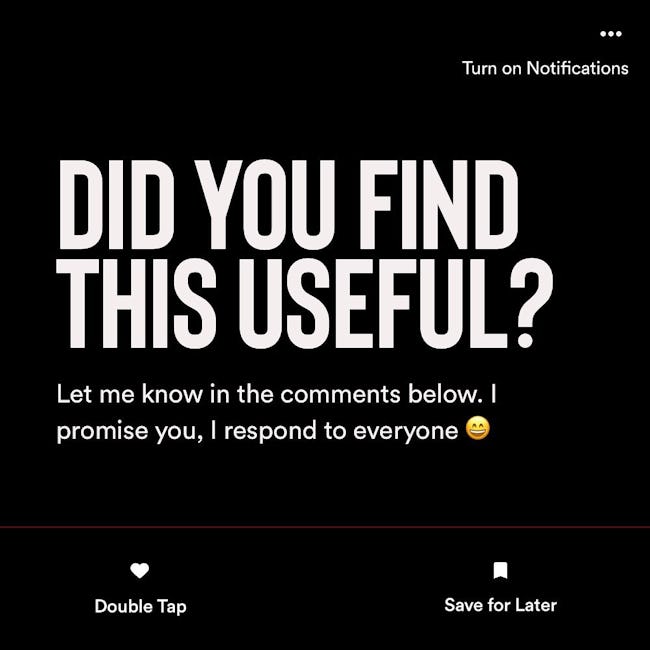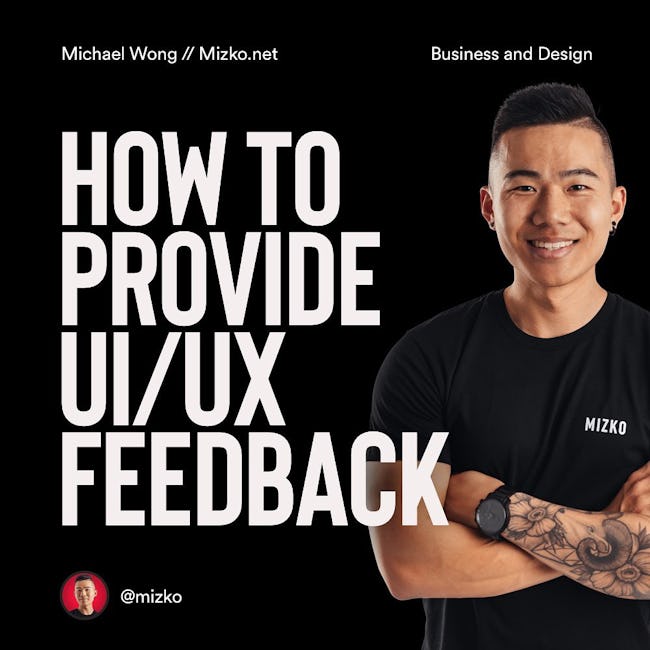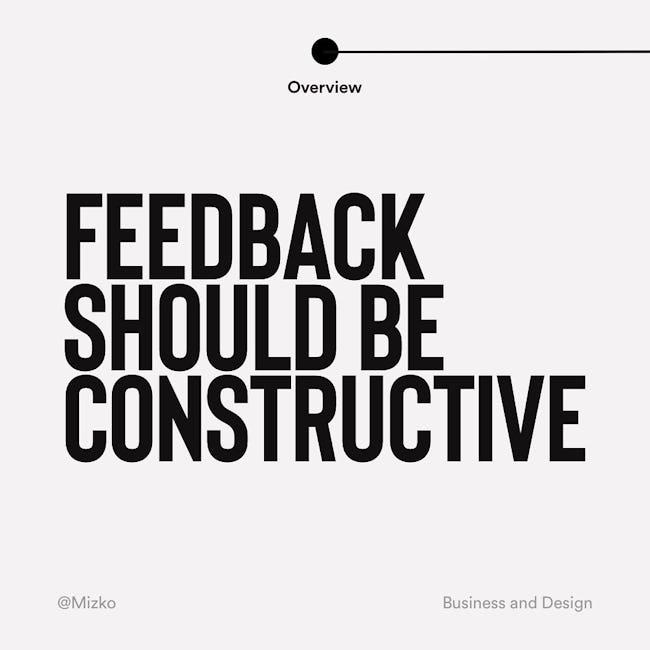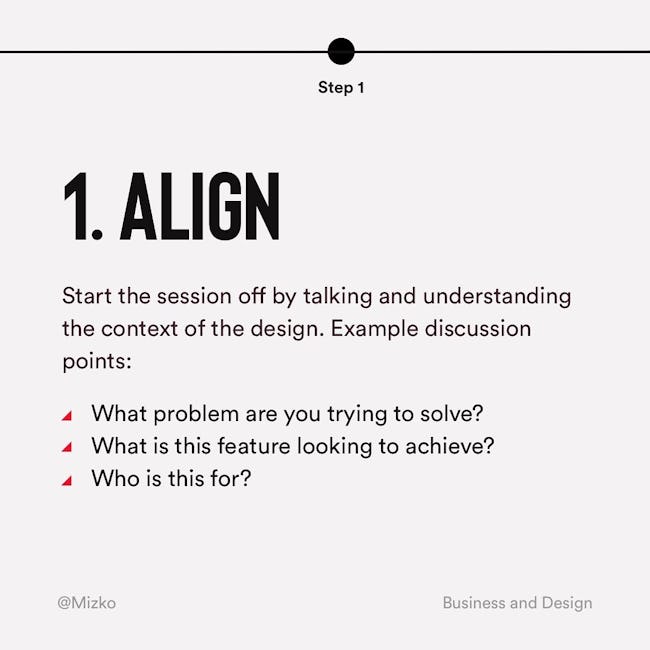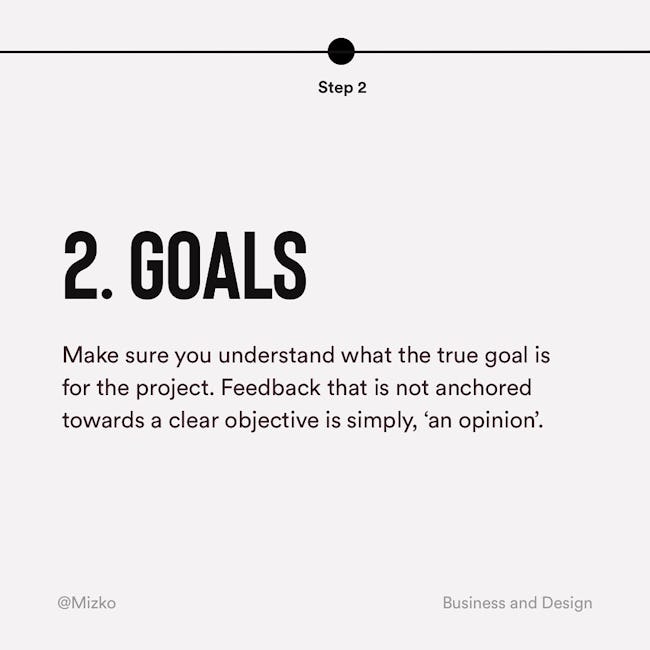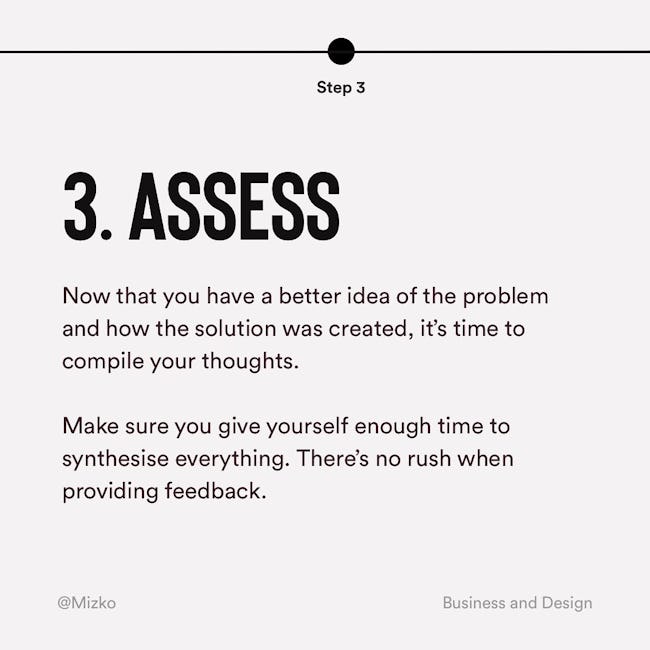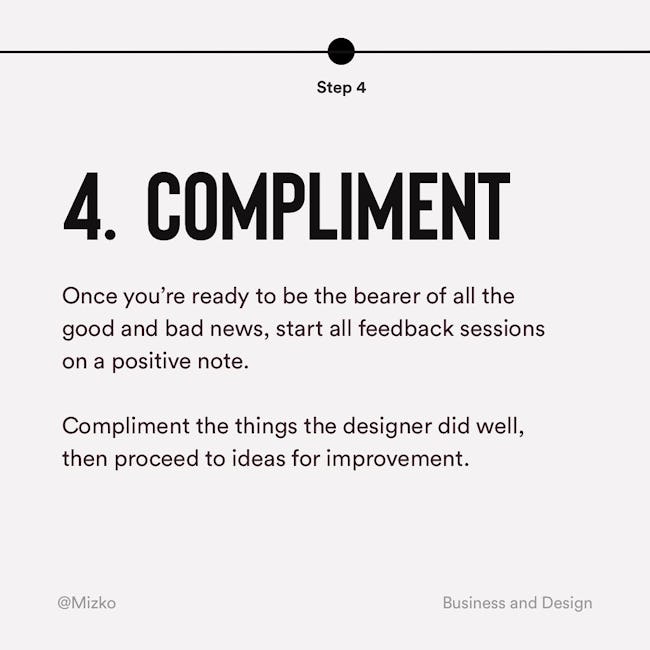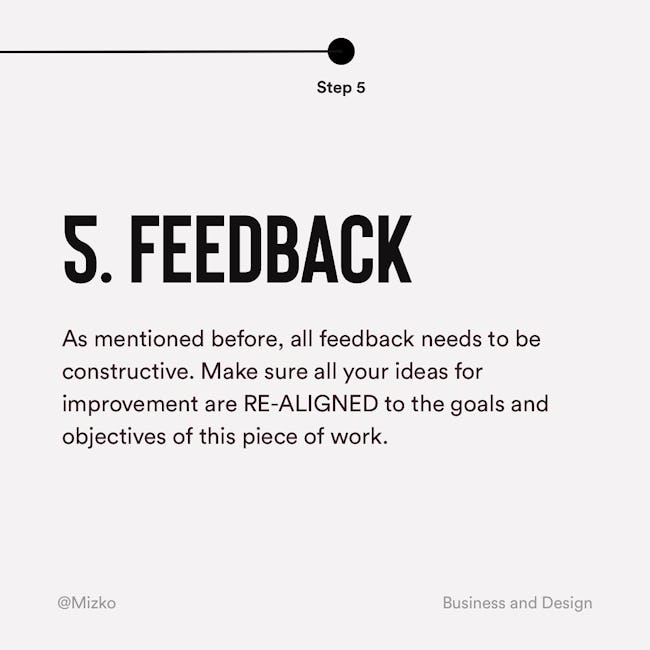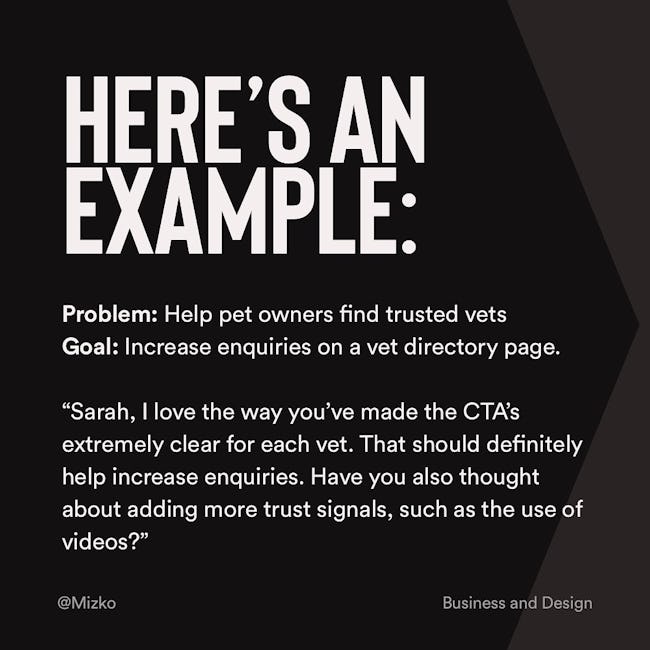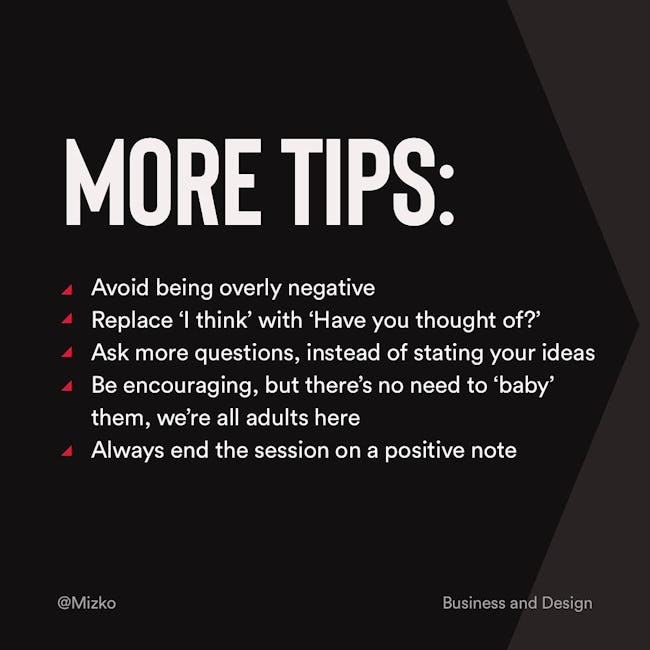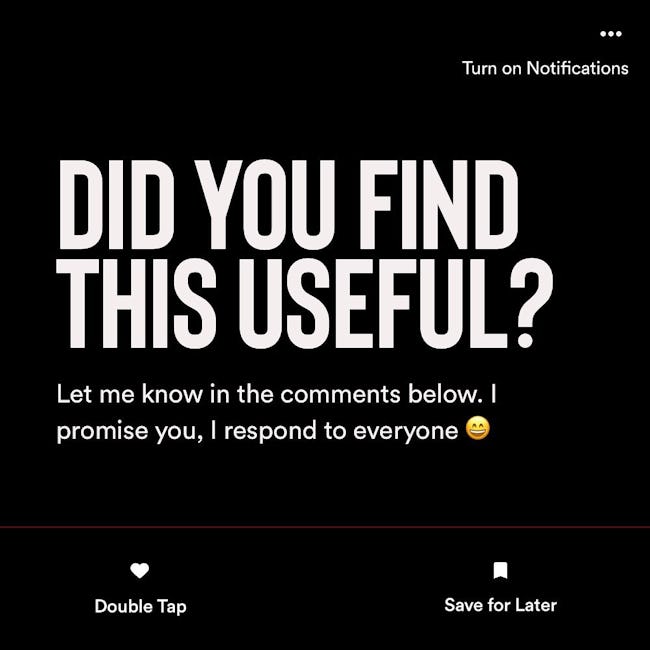 How to Provide UI or UX Feedback
FEEDBACK SHOULD BE CONSTRUCTIVE
ALIGN
Start the session off by talking and understanding the context of the design. Example discussion points:
undefined
What is this feature looking to achieve?
Who is this for?
GOALS
Make sure you understand what the true goal is for the project. Feedback that is not anchored towards a clear objective is simply, 'an opinion'.
ASSESS
Now that you have a better idea of the problem and how the solution was created, it's time to compile your thoughts.
Make sure you give yourself enough time to synthesise everything. There's no rush when providing feedback.
COMPLIMENT
Once you're ready to be the bearer of all the good and bad news, start all feedback sessions on a positive note.
Compliment the things the designer did well, then proceed to ideas for improvement.
FEEDBACK
As mentioned before, all feedback needs to be constructive. Make sure all your ideas for improvement are RE-ALIGNED to the goals and objectives of this piece of work.
HERE'S AN EXAMPLE:
Problem: Help pet owners find trusted vets
Goal: Increase enquiries on a vet directory page.
"Sarah, I love the way you've made the CTA's extremely clear for each vet. That should definitely help increase enquiries. Have you also thought about adding more trust signals, such as the use of
MORE TIPS:
Avoid being overly negative
Replace 'l think' with 'Have you thought of?'
Ask more questions, instead of stating your ideas
Be encouraging, but there's no need to 'baby' them, we're all adults here
Always end the session on a positive note
DID YOU FIND THIS USEFUL?
Let me know in the comments below. I promise you, I respond to everyone e
More booklets by Michael Wong
More Design booklets
Your recently viewed booklets
See all booklets