Booklet
How to Present your Design Work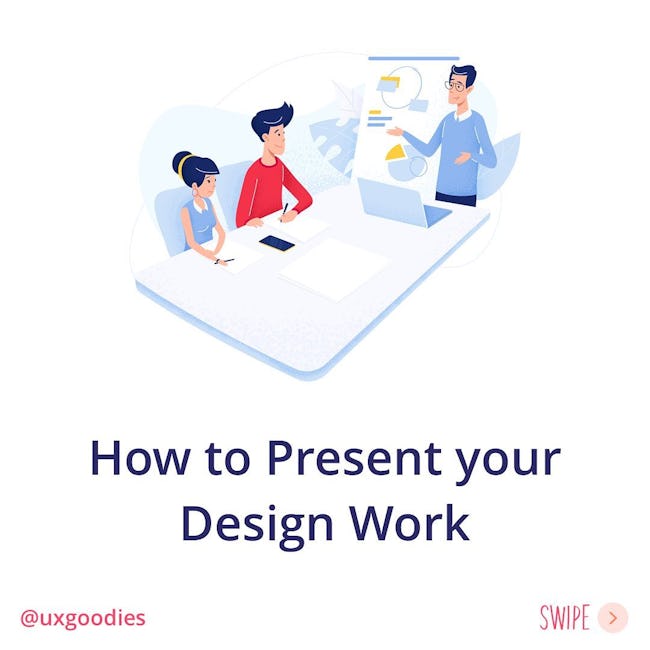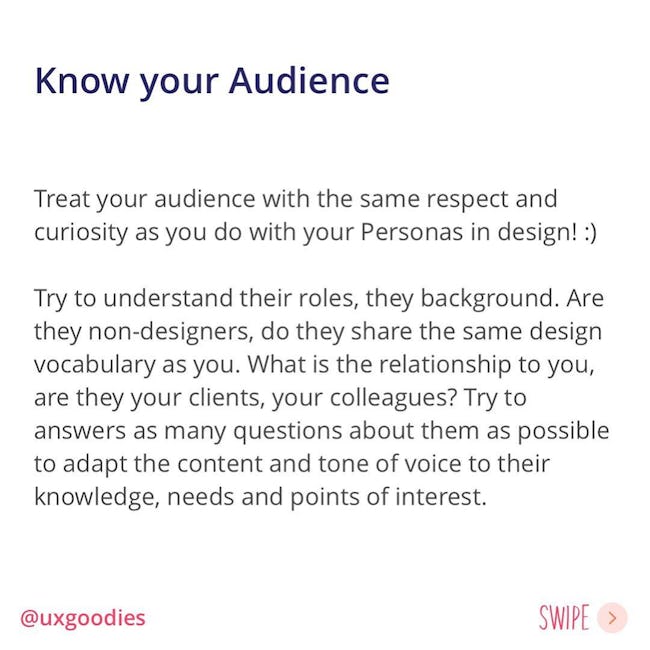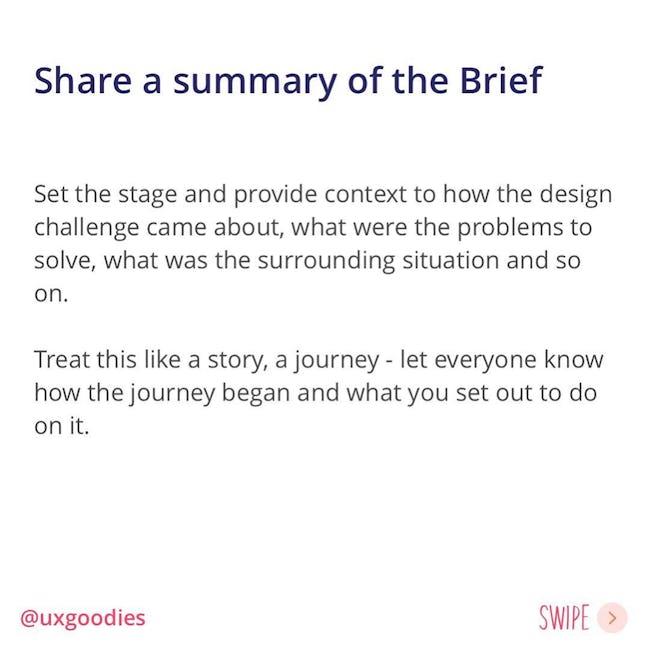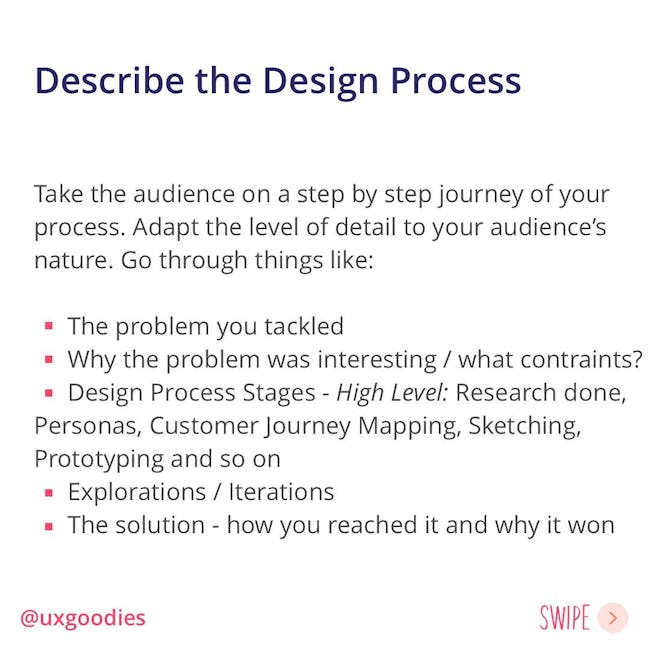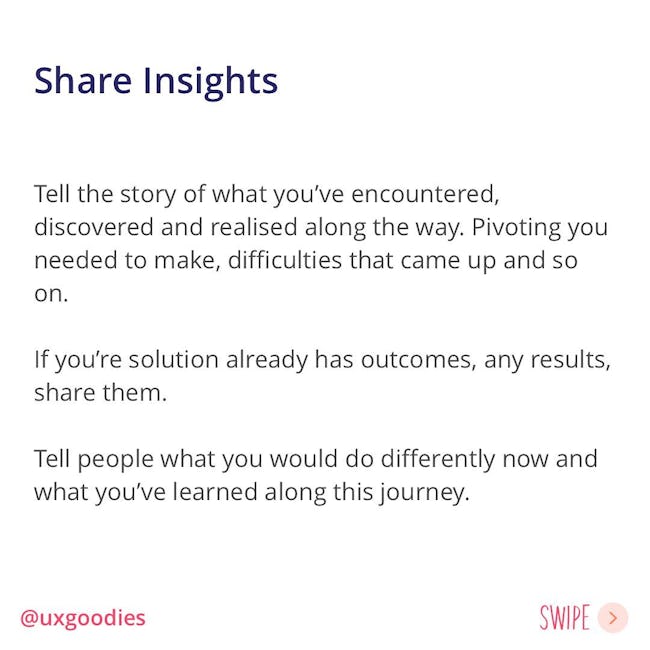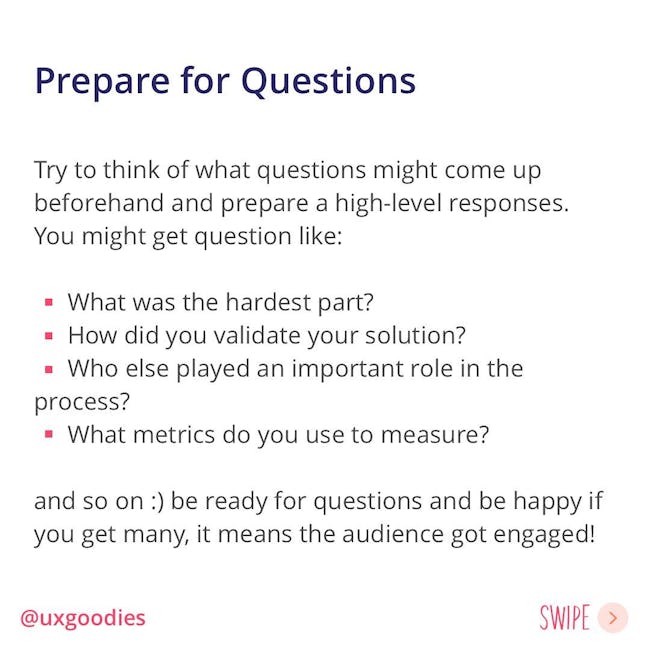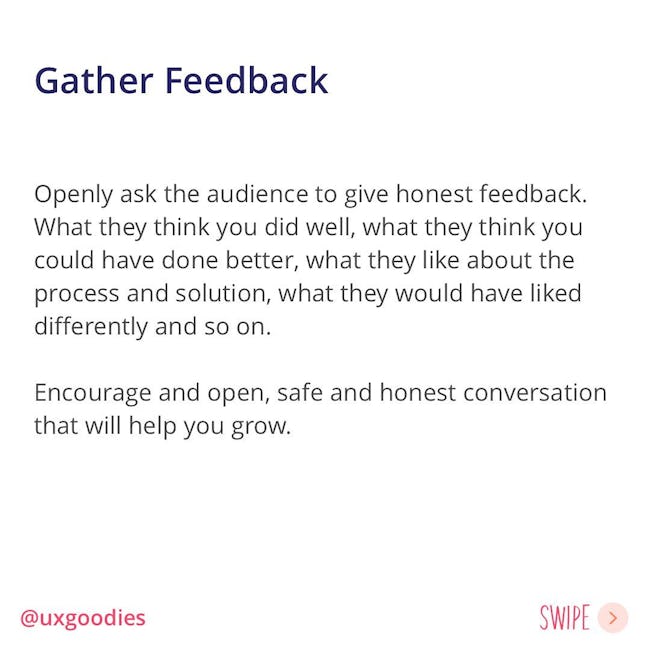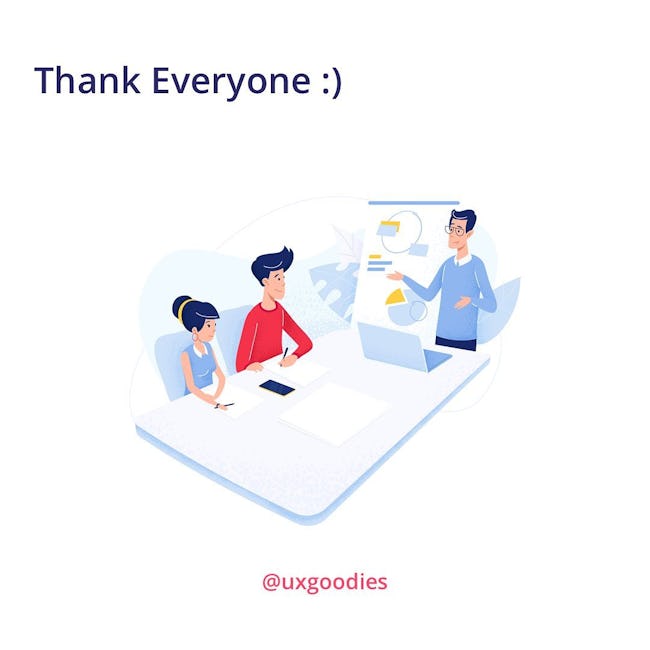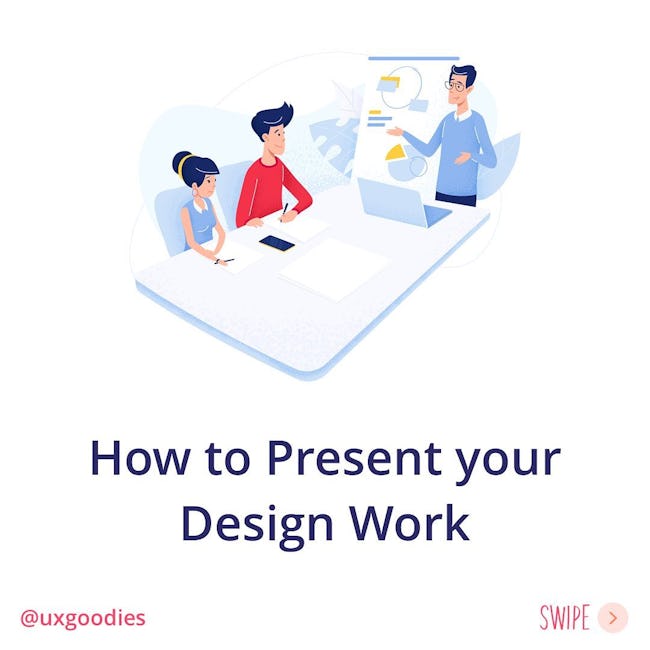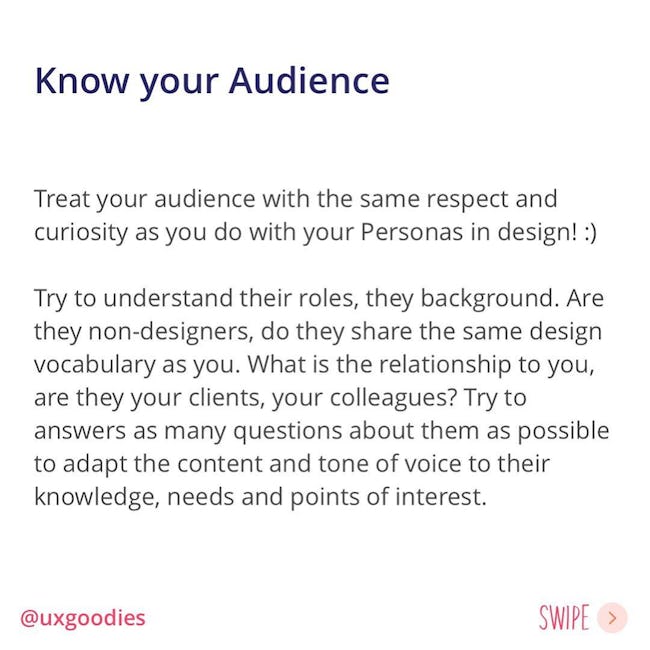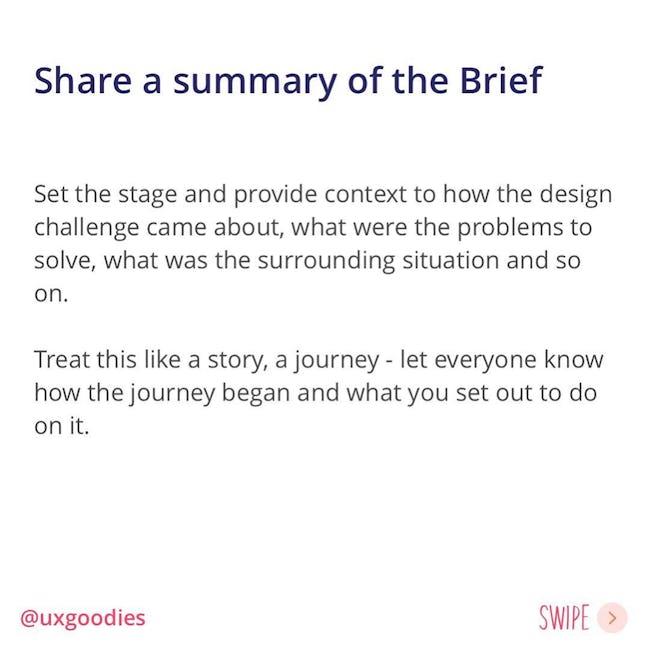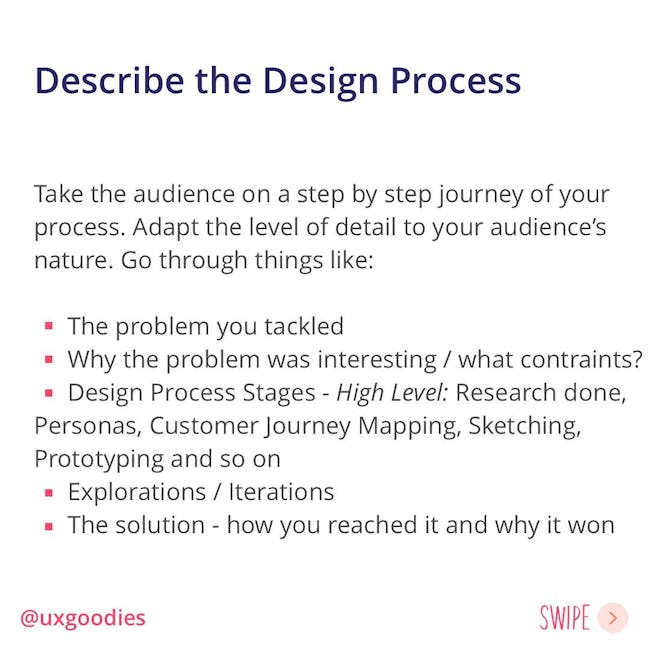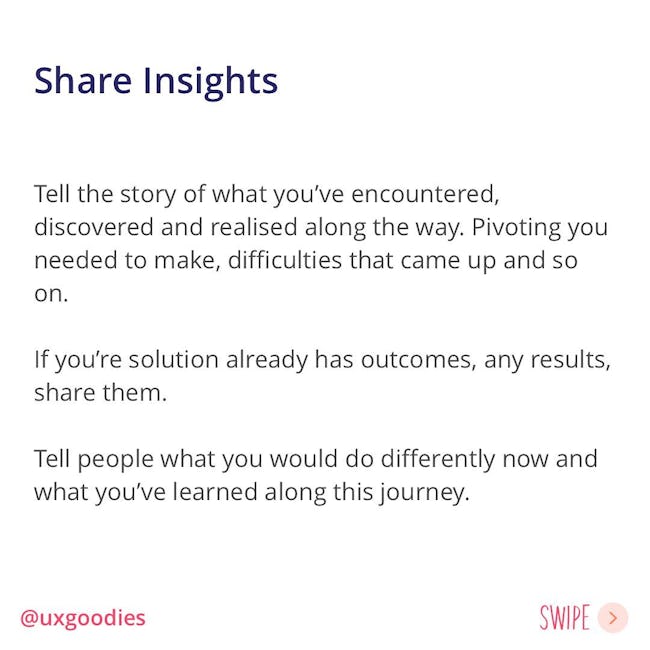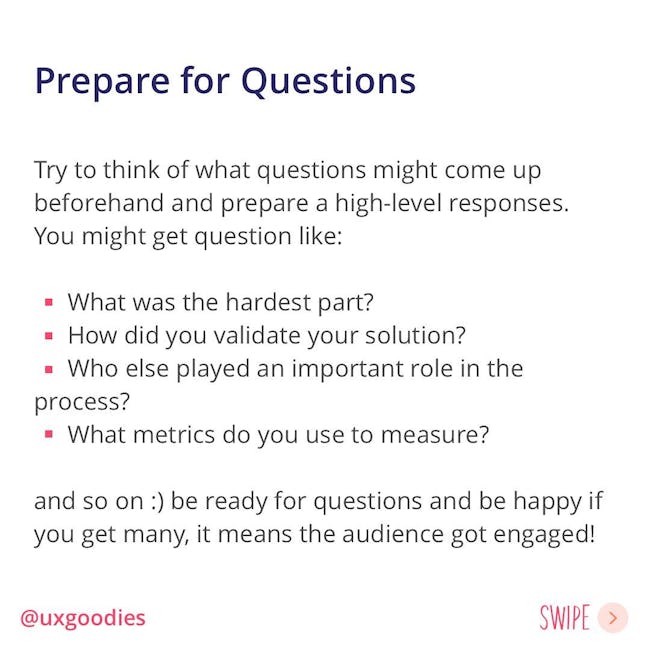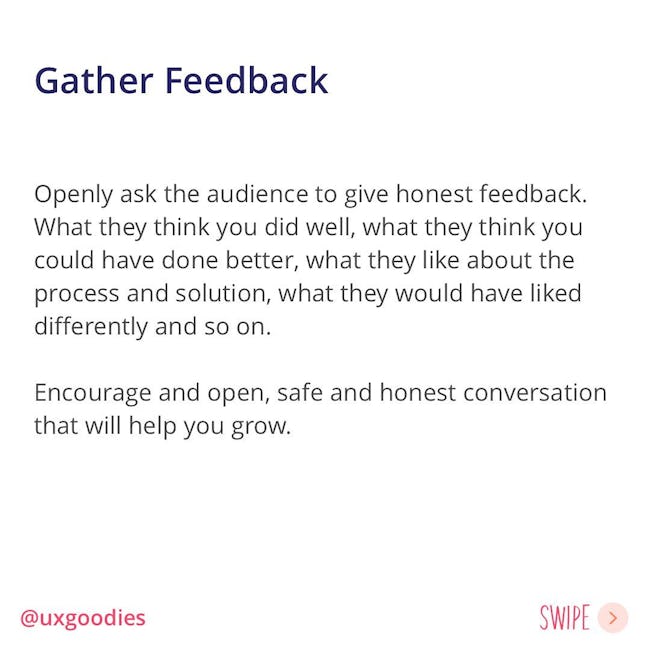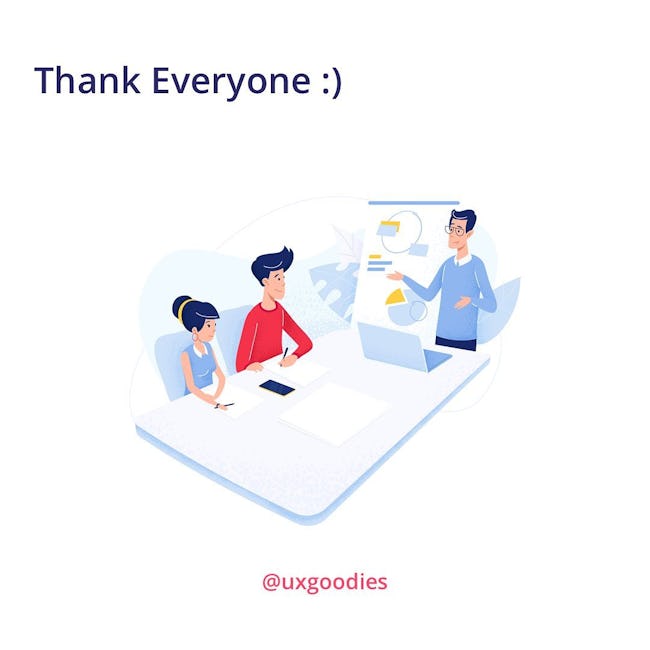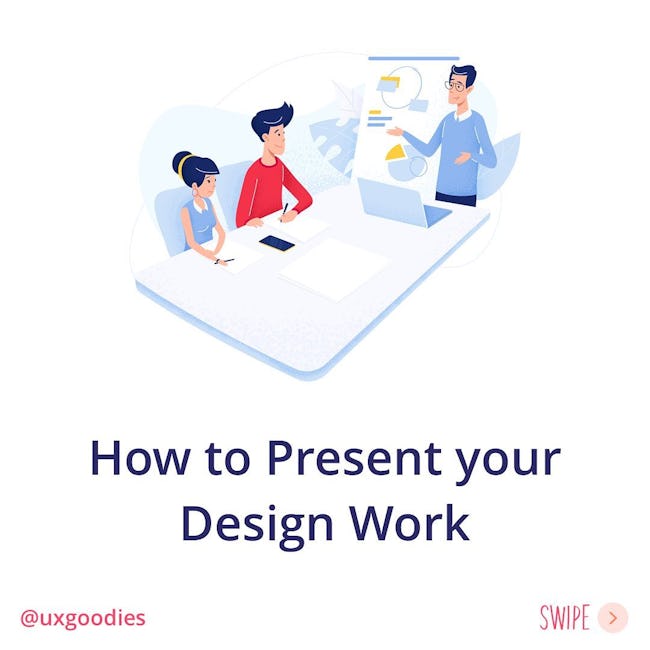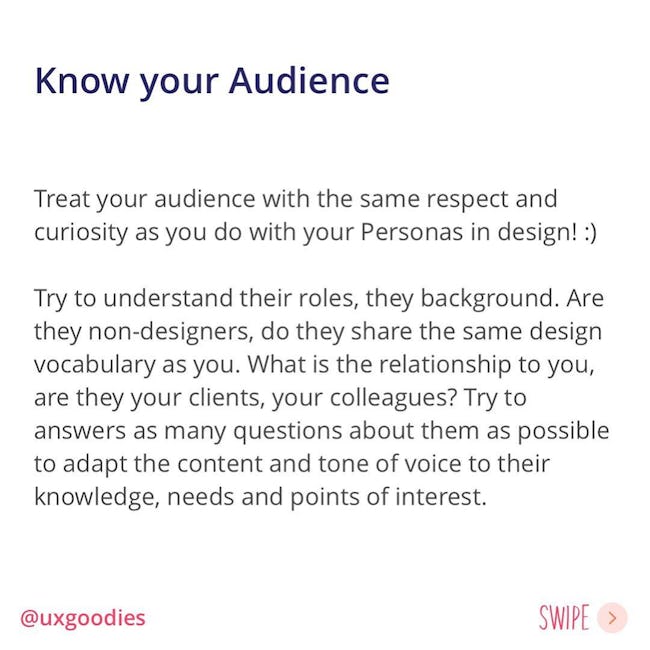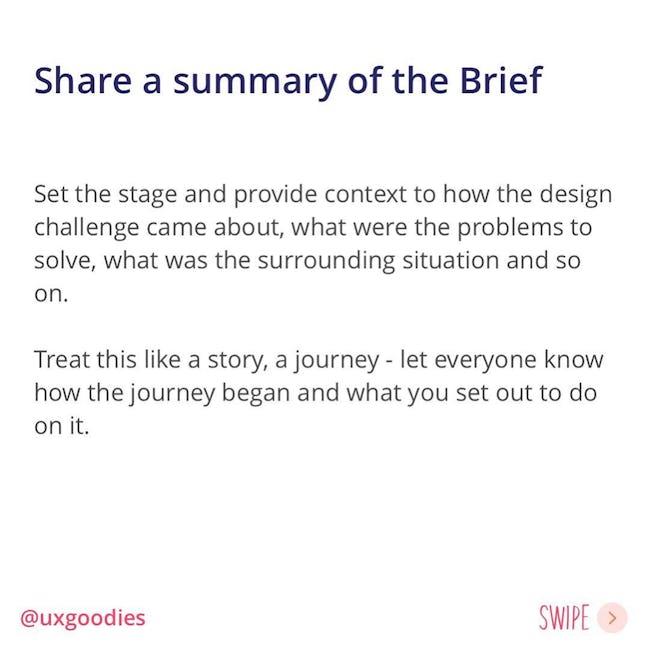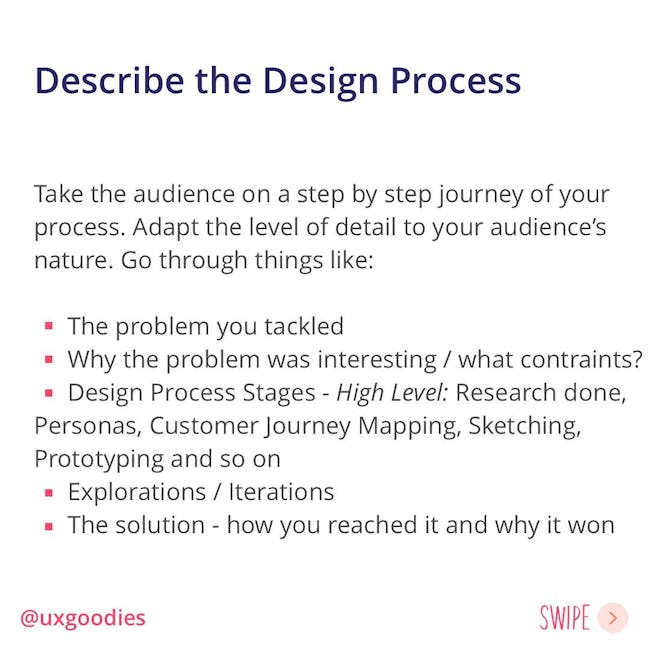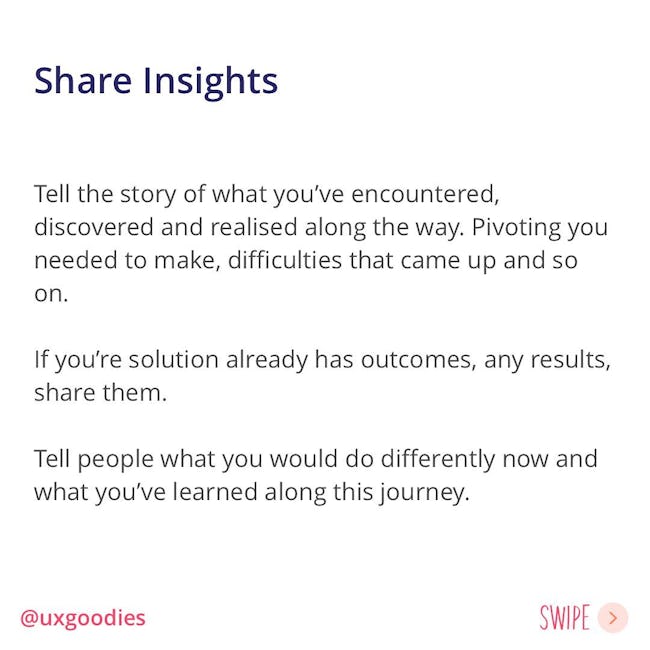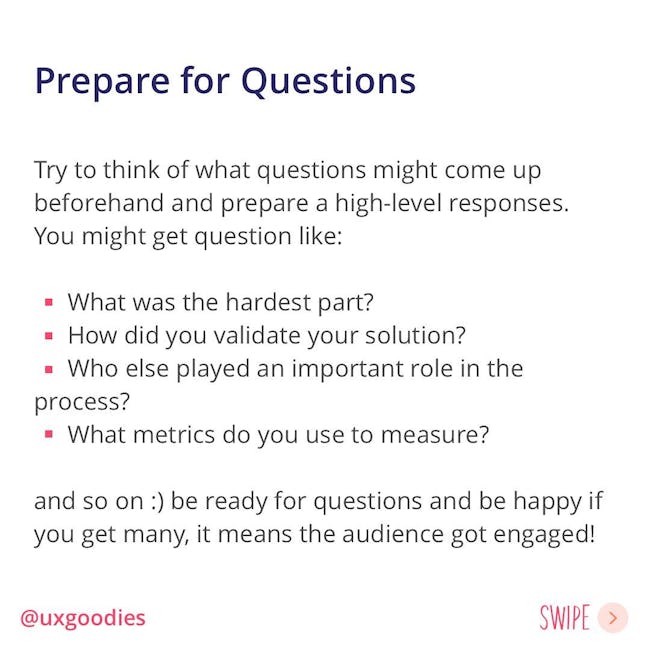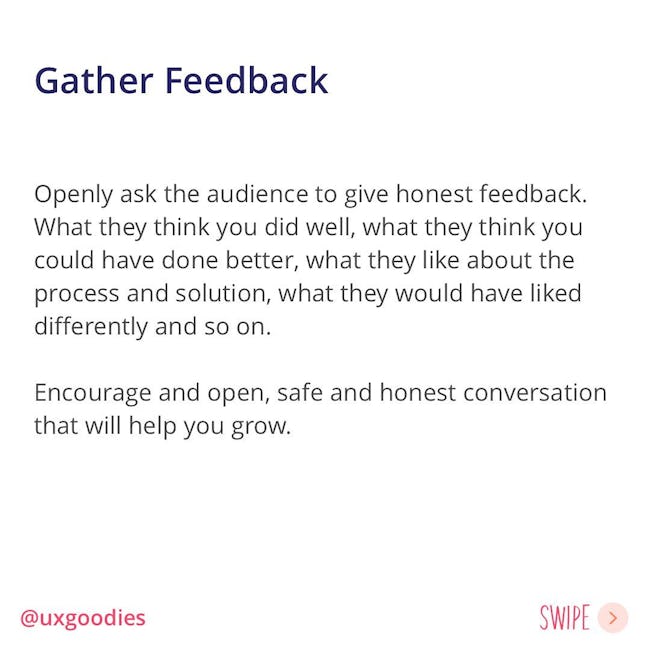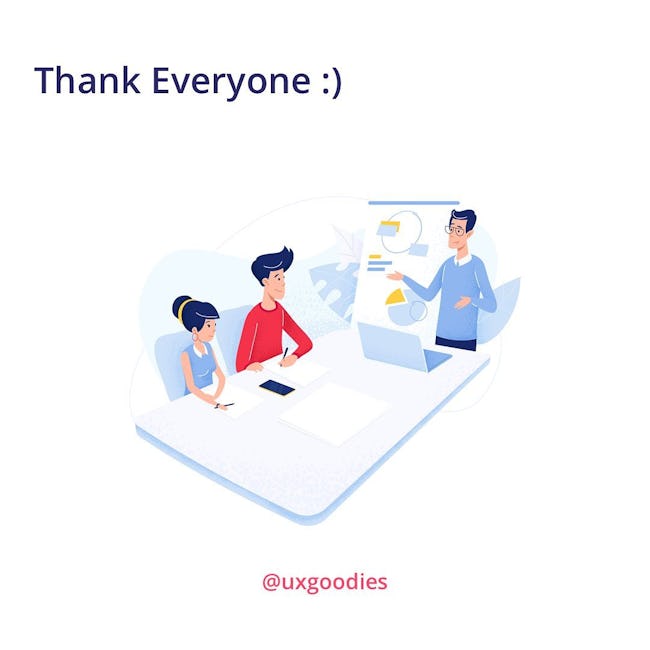 How to Present your Design Work
Know your Audience
Treat your audience with the same respect and curiosity as you do with your Personas in design! :) Try to understand their roles, they background. Are they non-designers, do they share the same design vocabulary as you. What is the relationship to you, are they your clients, your colleagues? Try to answers as many questions about them as possible to adapt the content and tone of voice to their knowledge, needs and points of interest.
Share a summary of the Brief
Set the stage and provide context to how the design challenge came about, what were the problems to solve, what was the surrounding situation and so on. Treat this like a story, a journey - let everyone know how the journey began and what you set out to doon it. Describe the Design Process Take the audience on a step by step journey of your process. Adapt the level of detail to your audience's nature. Go through things like:
• The problem you tackled
Why the problem was interesting / what contraints?
• Design Process Stages - High Level: Research done,
Personas, Customer Journey Mapping, Sketching,
Prototyping and so on
• Explorations / Iterations
• The solution - how you reached it and why it won
Share Insights
Tell the story of what you've encountered, discovered and realised along the way. Pivoting you needed to make, difficulties that came up and so on. If you're solution already has outcomes, any results, share them. Tell people what you would do differently now and what you've learned along this journey.
Prepare for Questions
Try to think of what questions might come up beforehand and prepare a high-level responses.
You might get question like:
• What was the hardest part?
• How did you validate your solution?
Who else played an important role in the process? What metrics do you use to measure? and so on :) be ready for questions and be happy if you get many, it means the audience got engaged!
Gather Feedback
Openly ask the audience to give honest feedback. What they think you did well, what they think you could have done better, what they like about the process and solution, what they would have liked differently and so on. Encourage and open, safe and honest conversation that will help you grow.
Thank you!
More booklets by Ioana Adriana Teleanu
More Design booklets
Your recently viewed booklets
See all booklets