Booklet
How to Miss a Deadline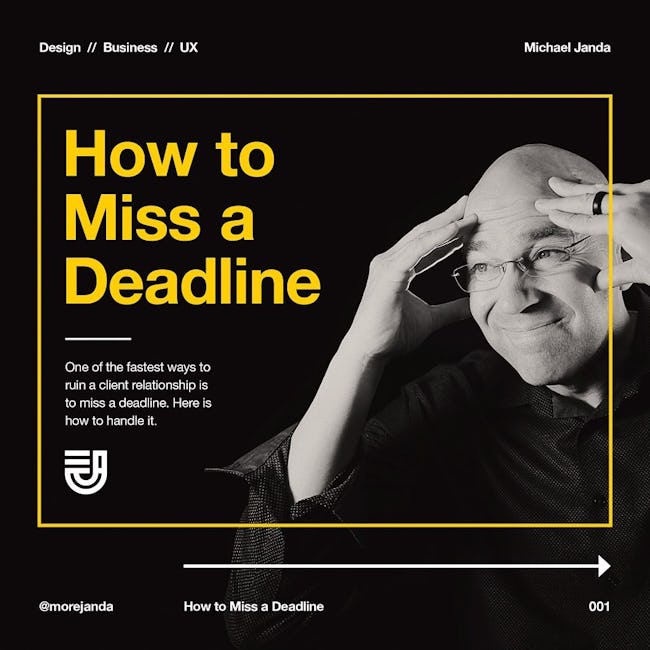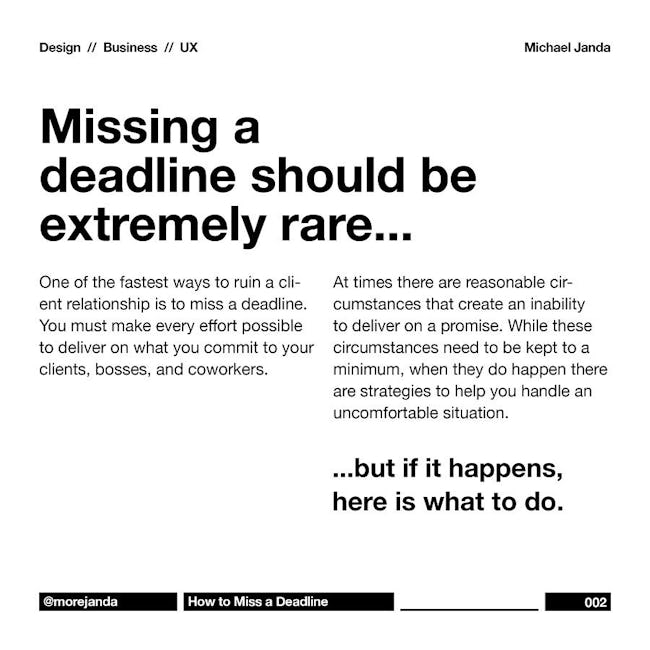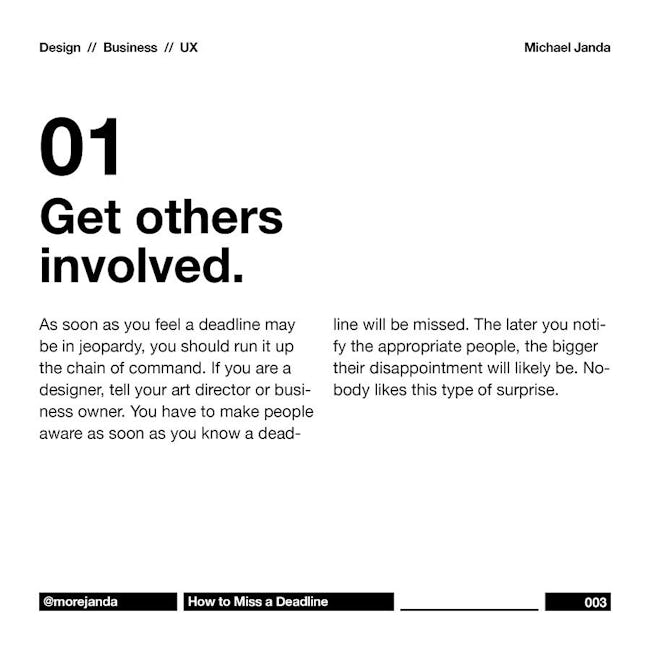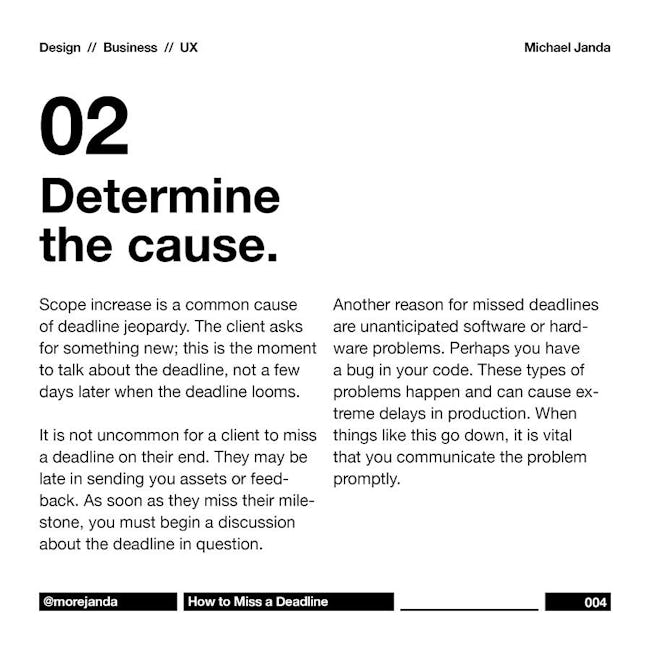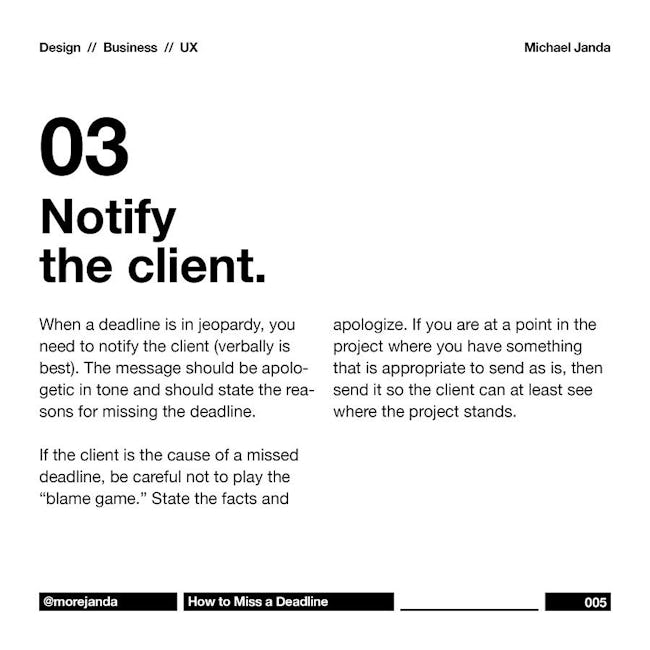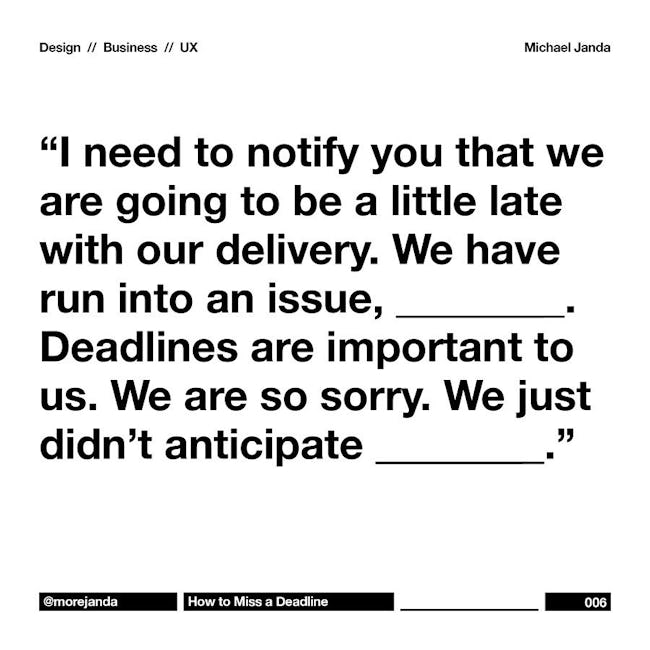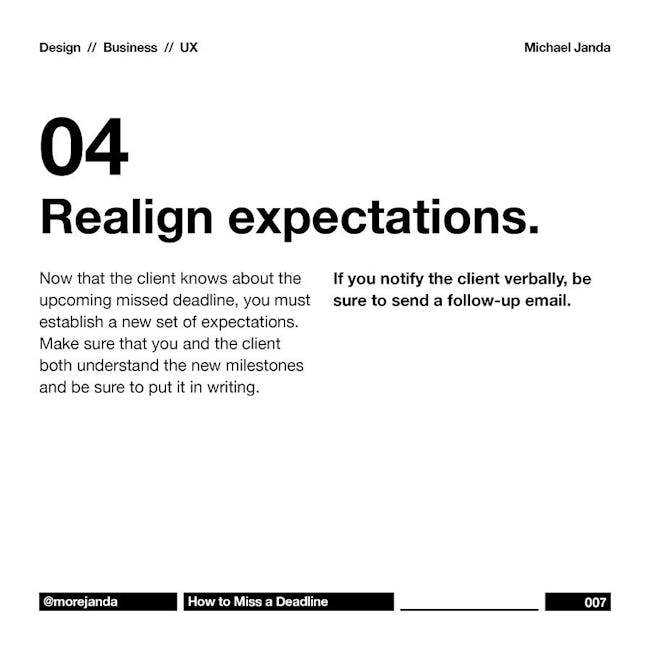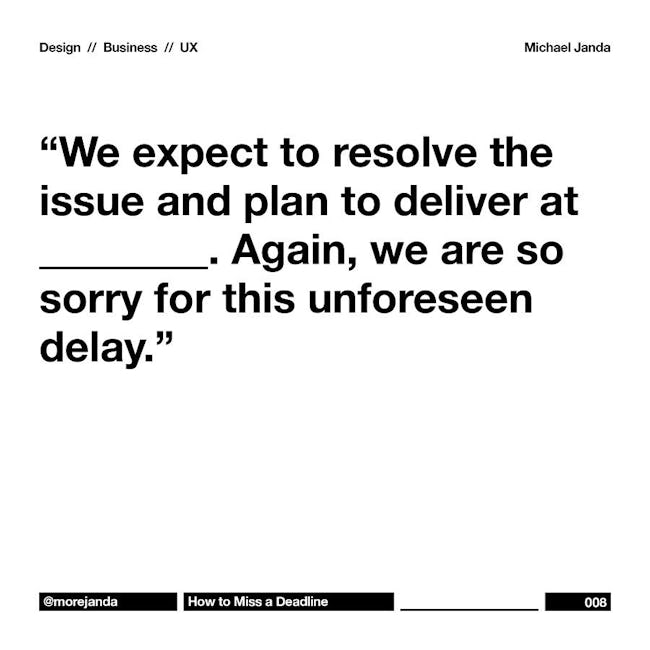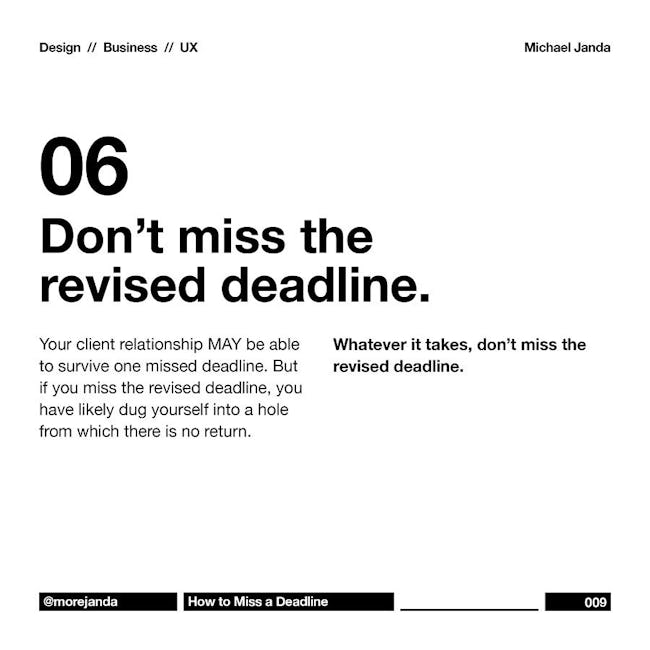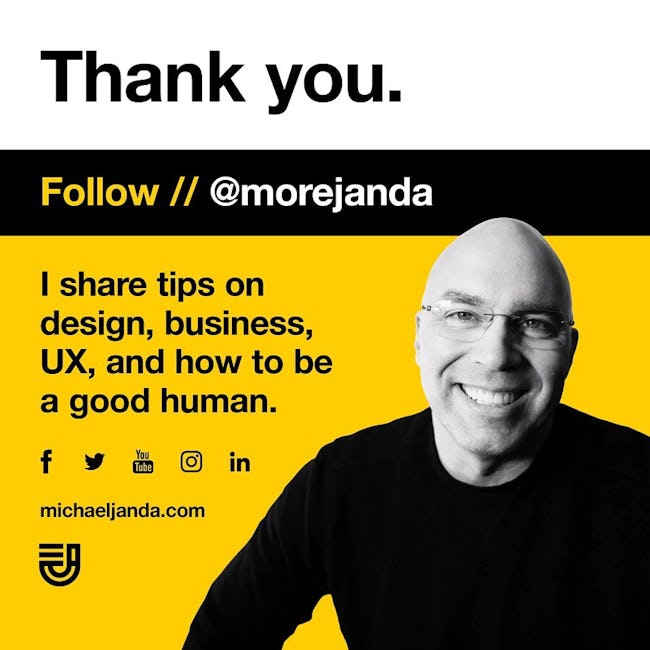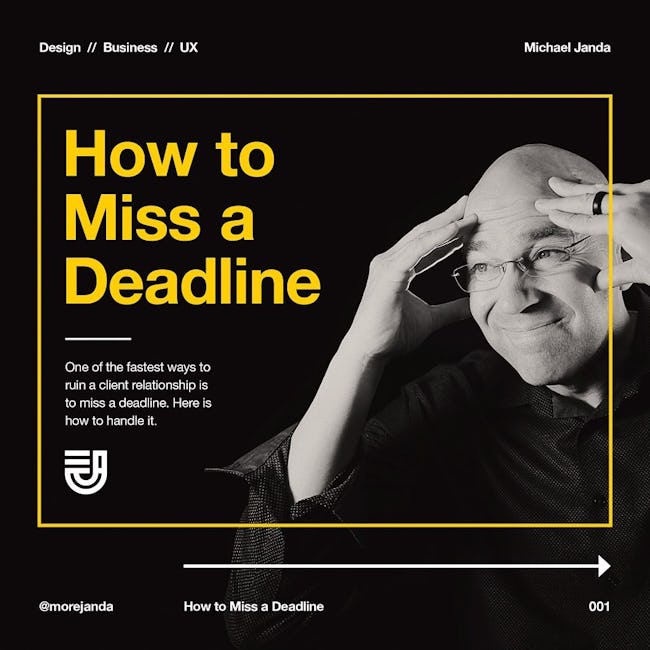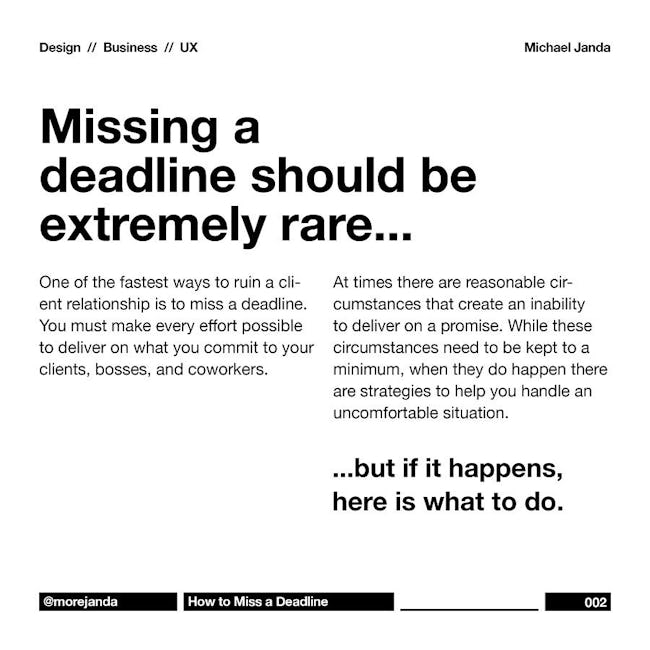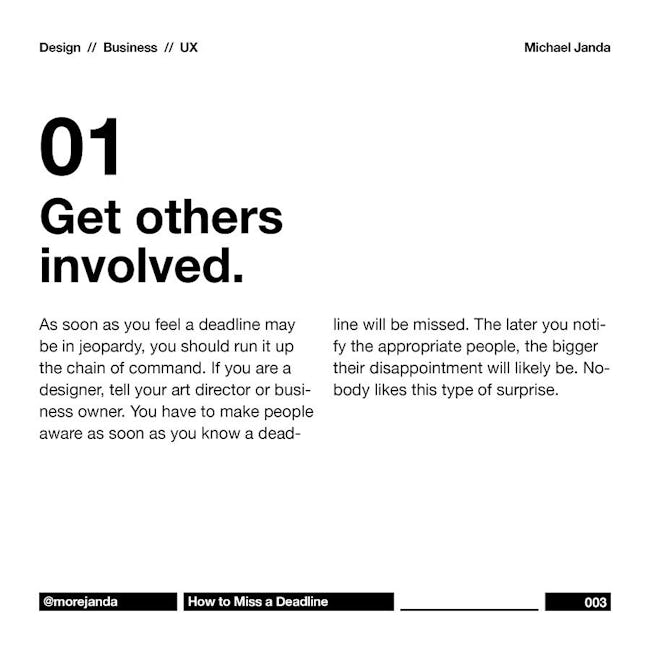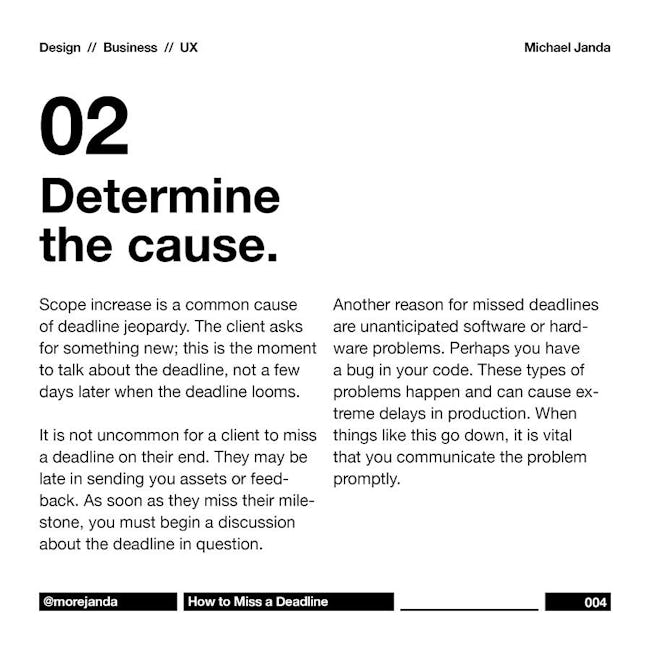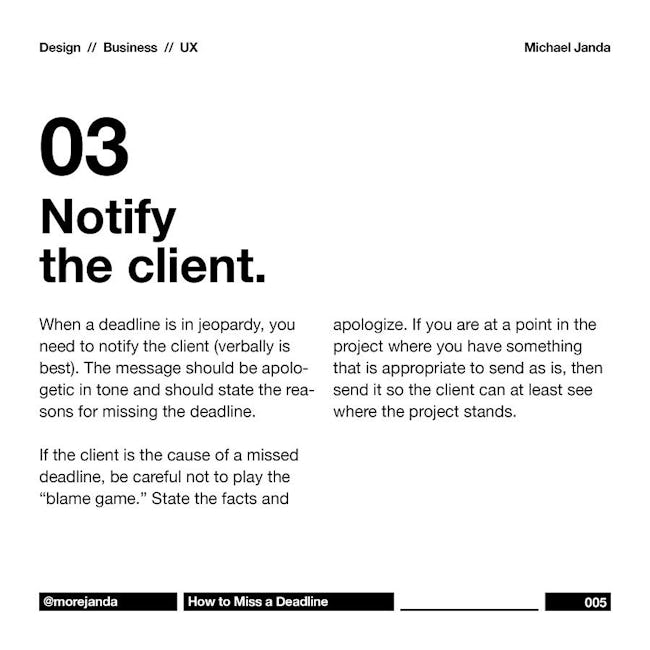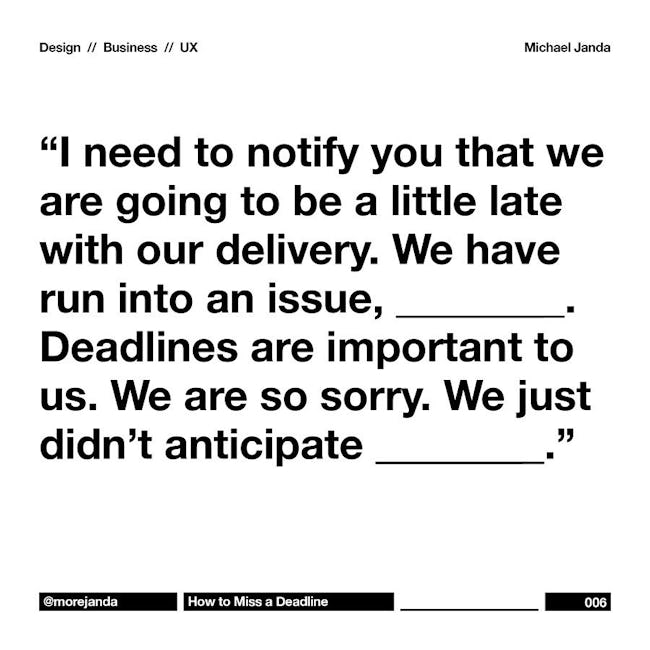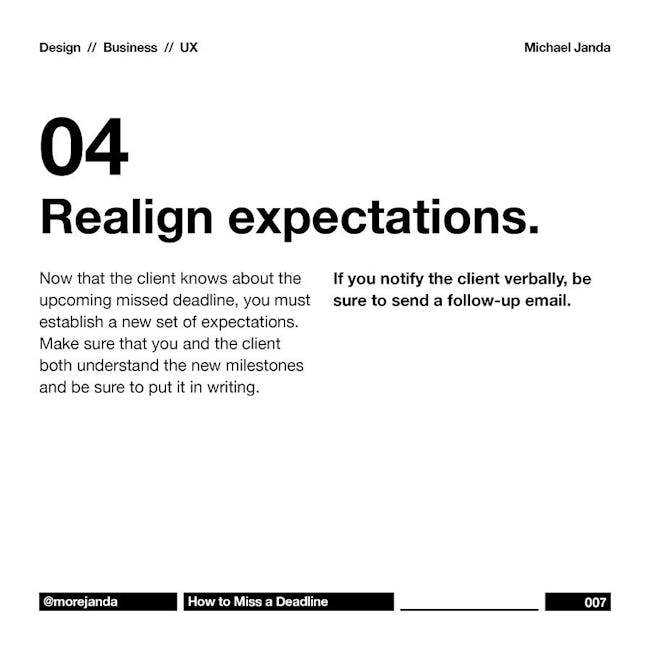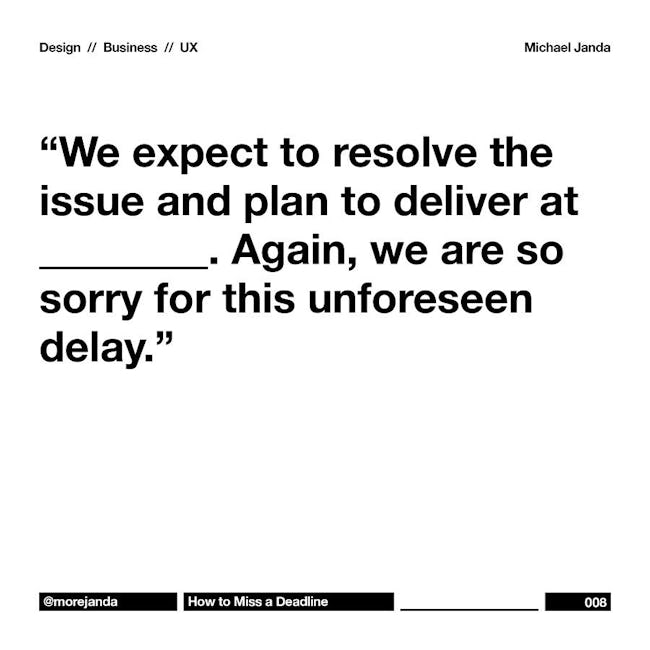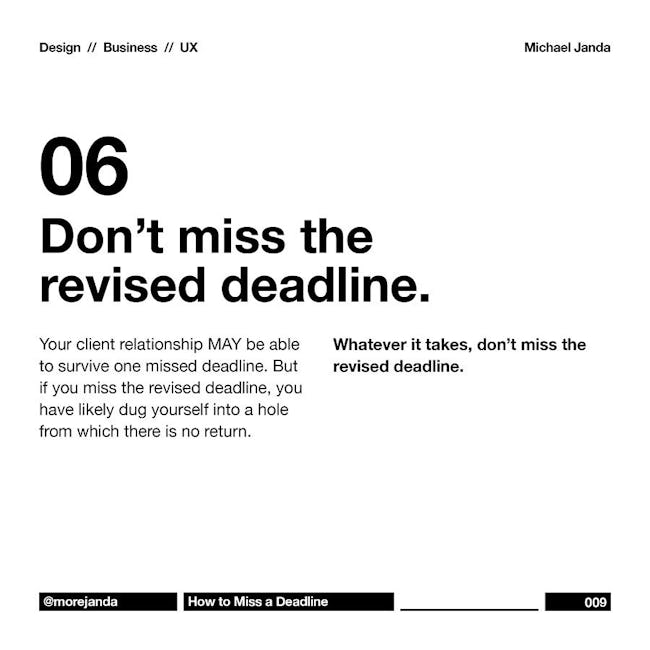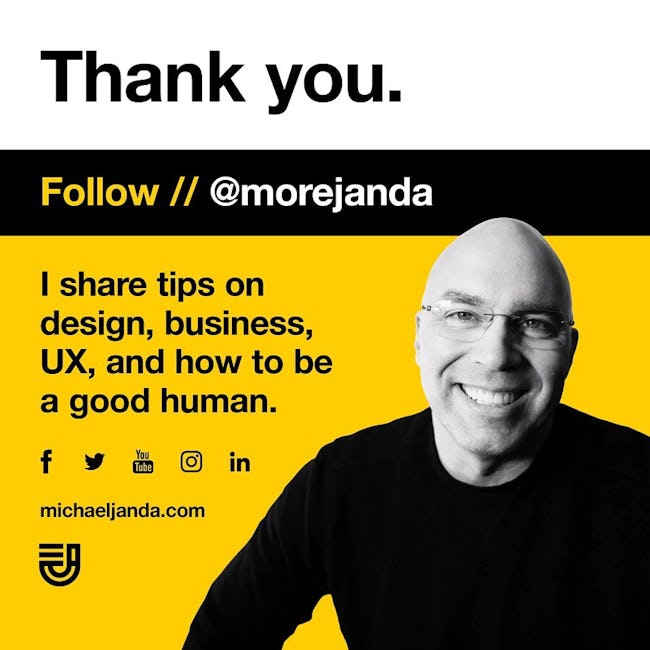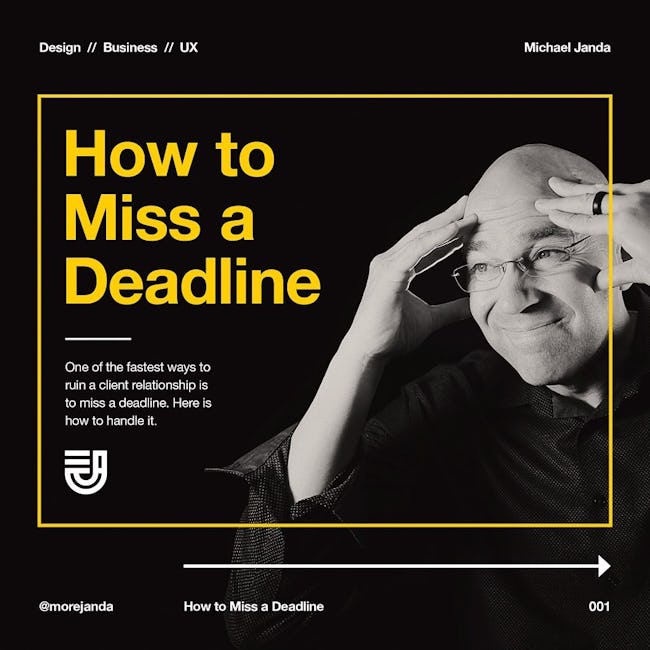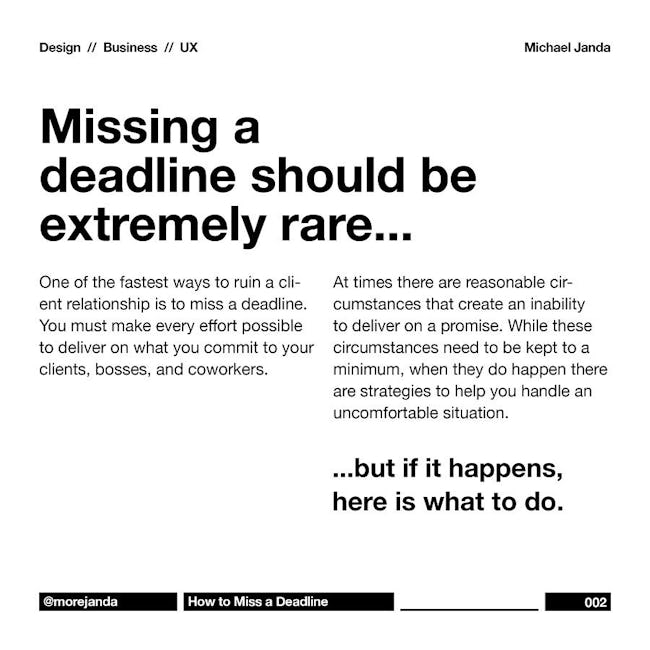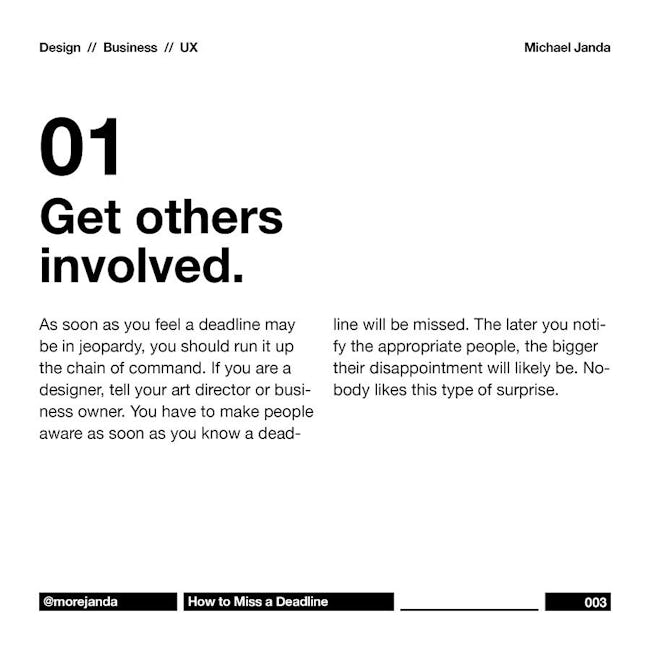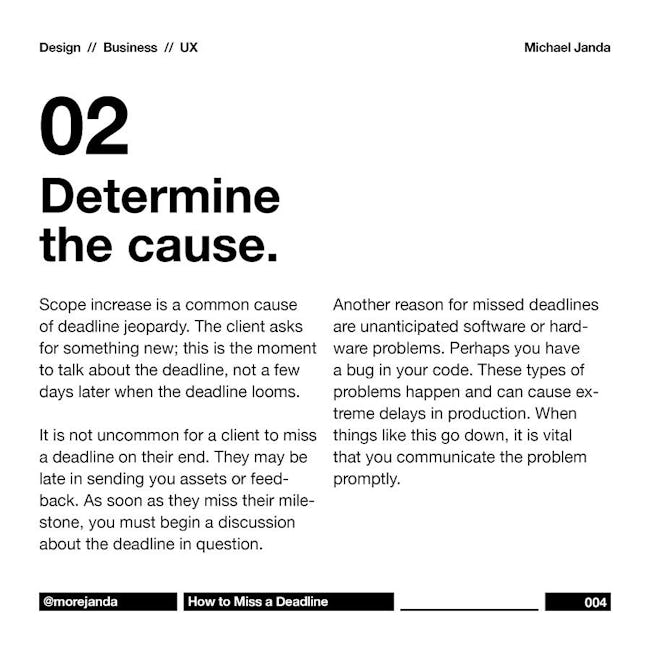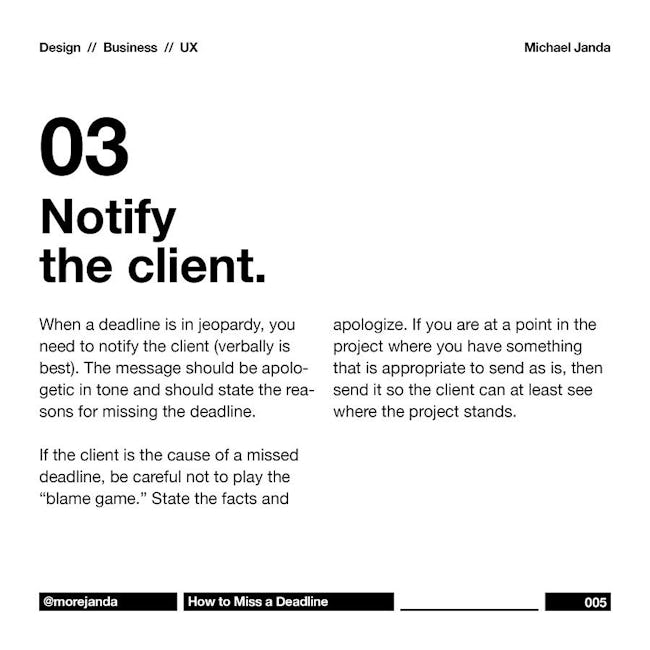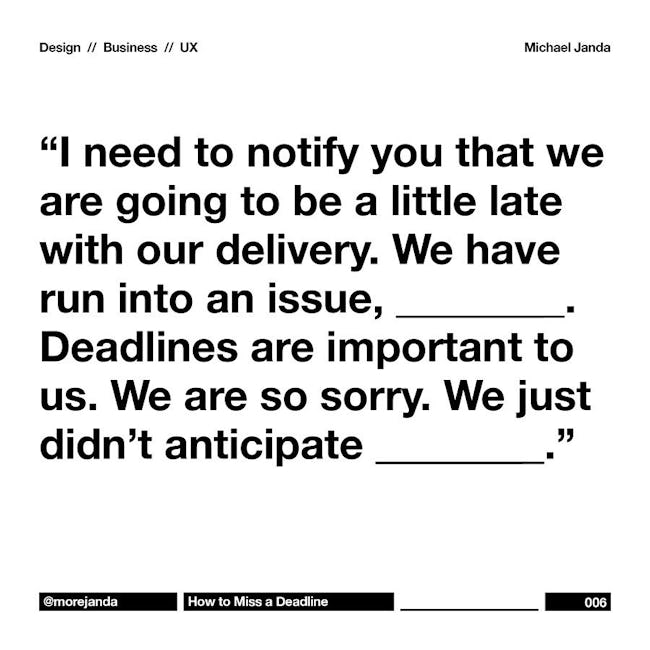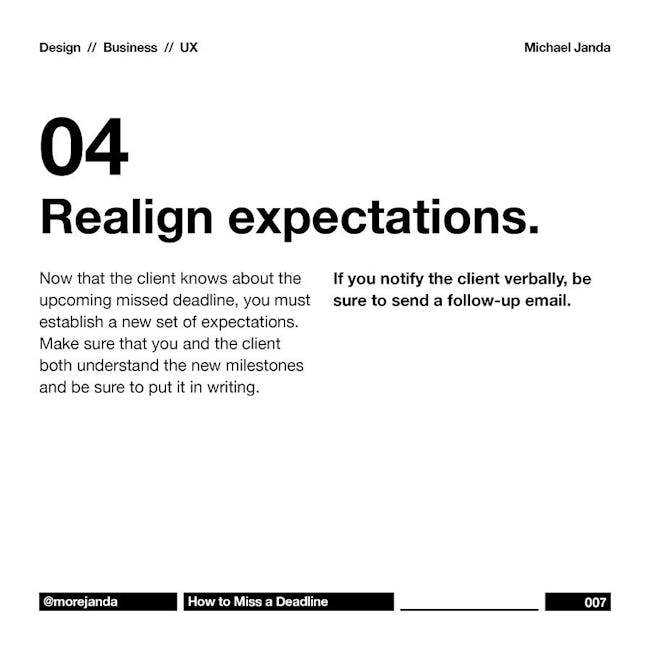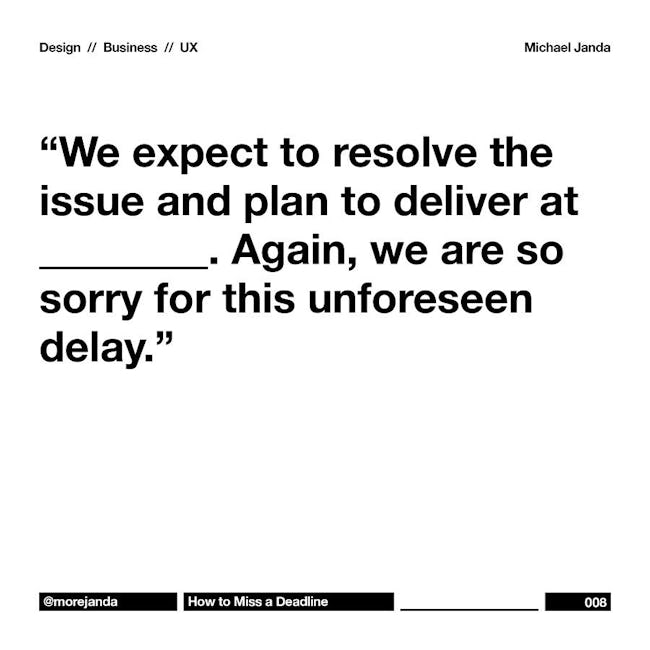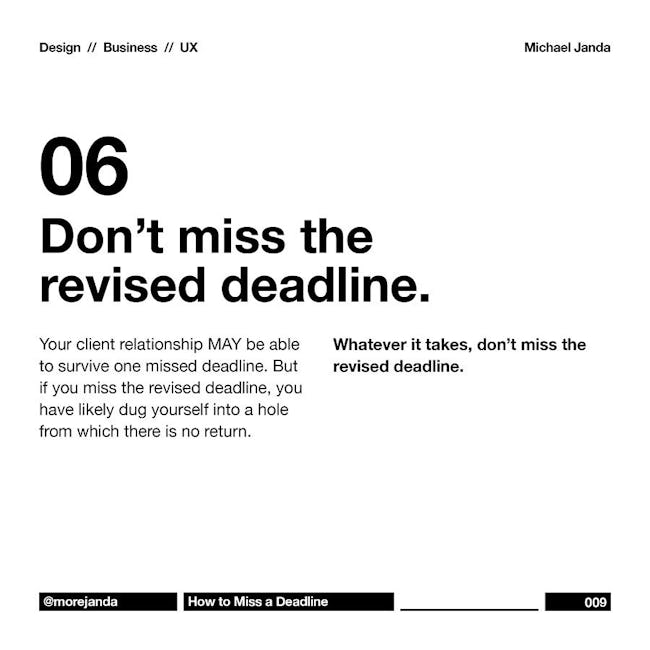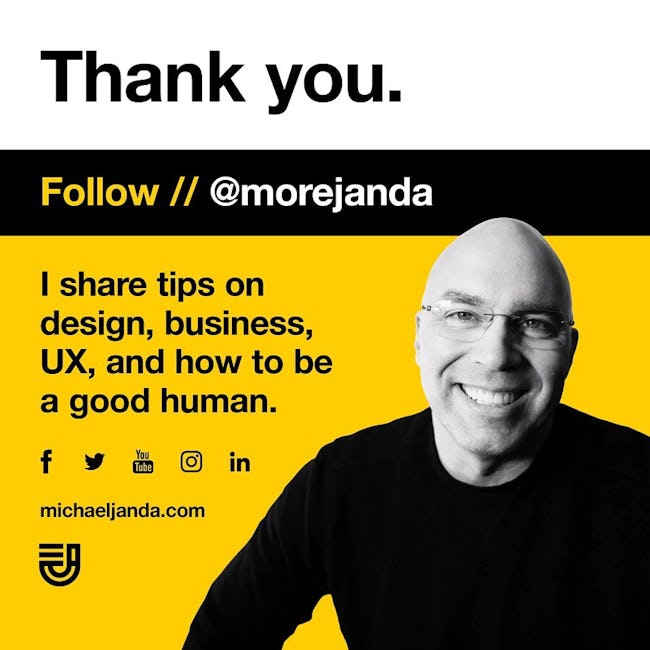 How to Miss a Deadline
One of the fastest ways to ruin a client relationship is to miss a deadline. Here is how to handle it. with.
Missing a deadline should be extremely rare.
Get others involved.
Determine the cause.
Notify the client.
Realign expectations.
Don't miss the revised deadline.
More booklets by Michael Janda
More Design booklets
Your recently viewed booklets
See all booklets