Booklet
How to make your own luck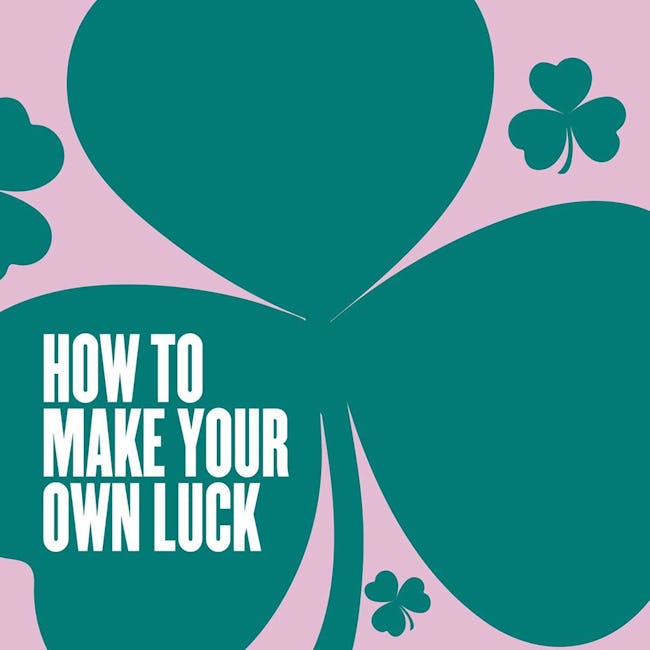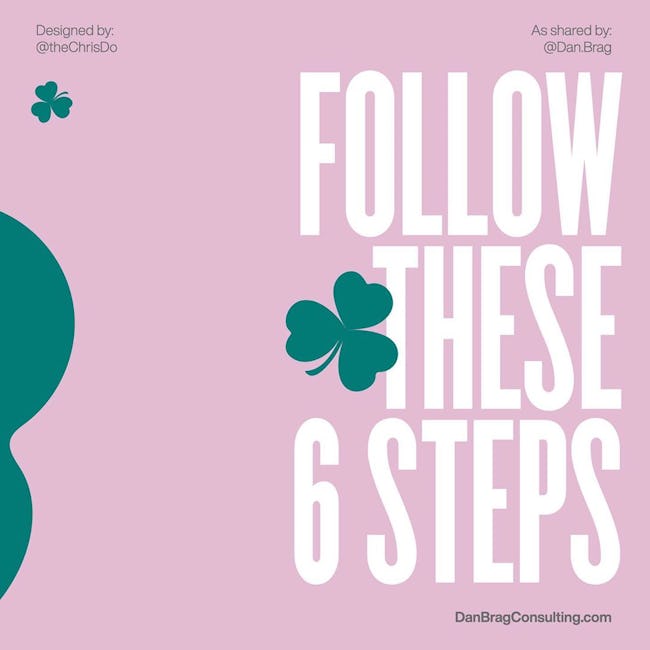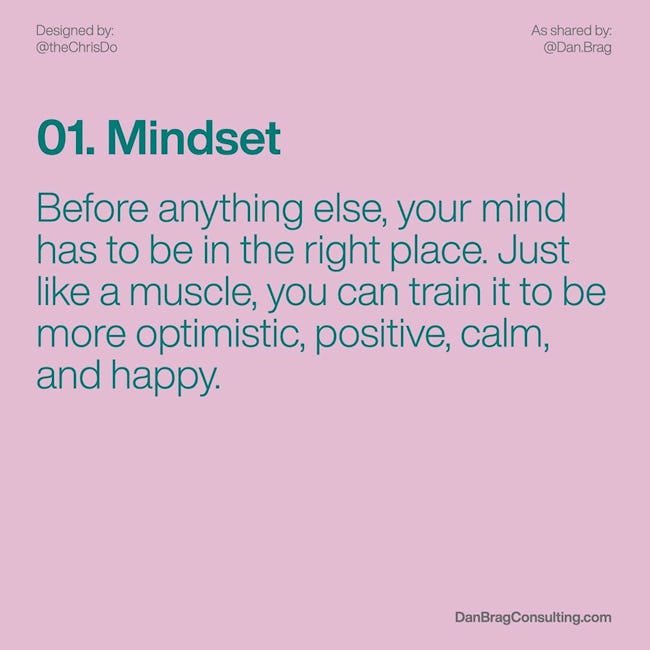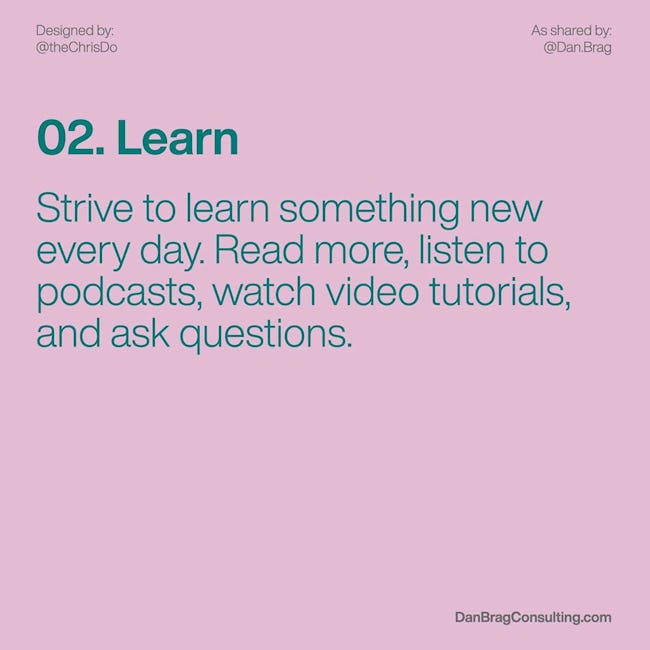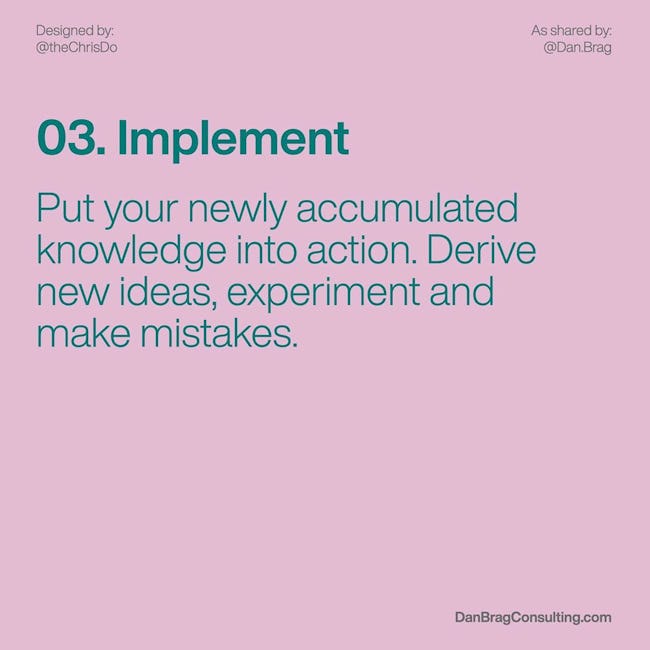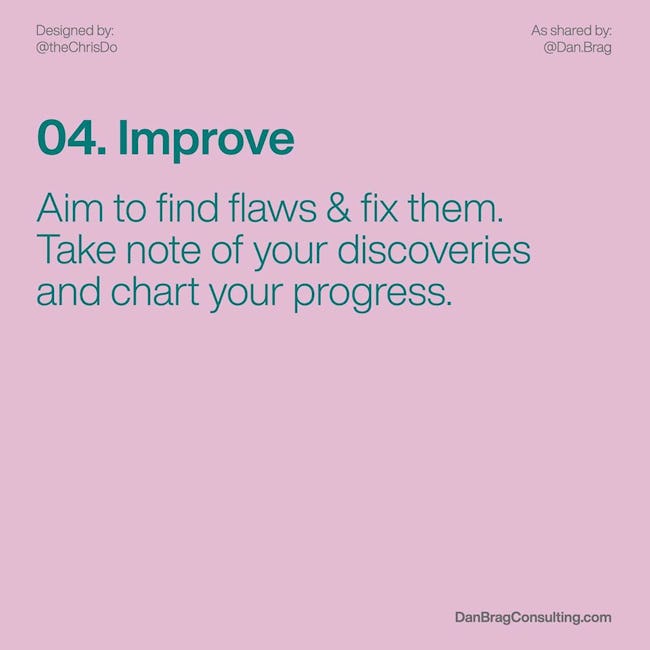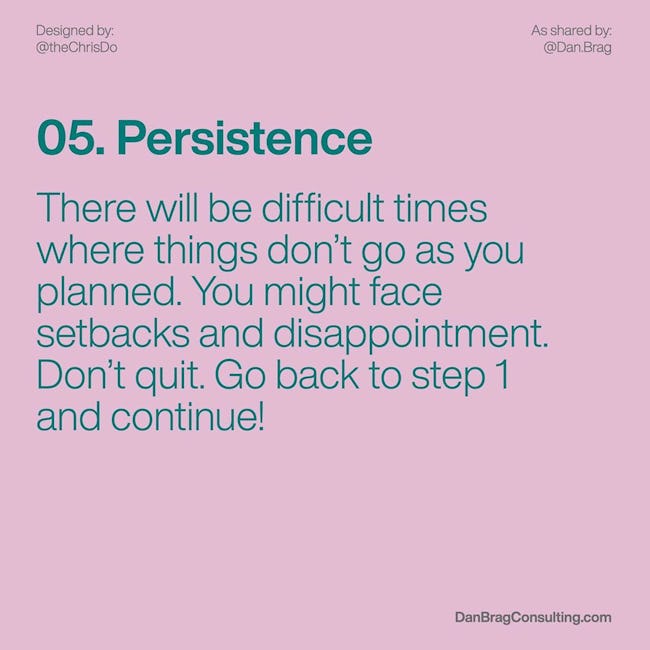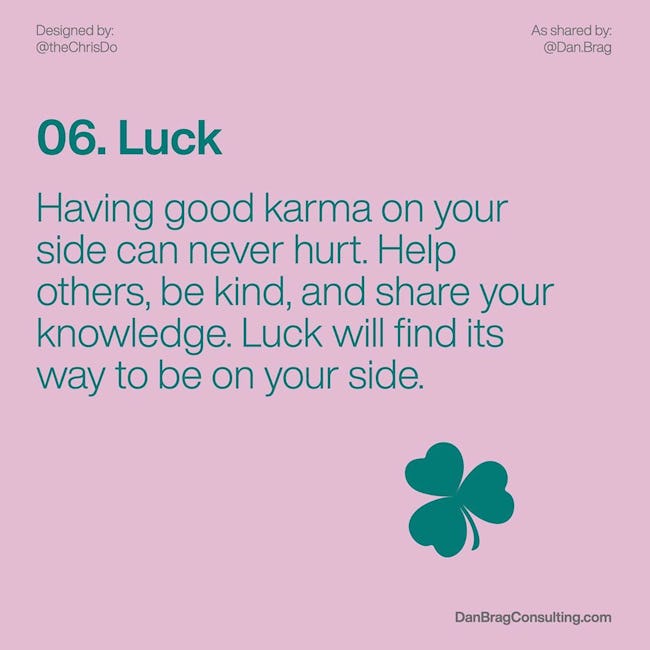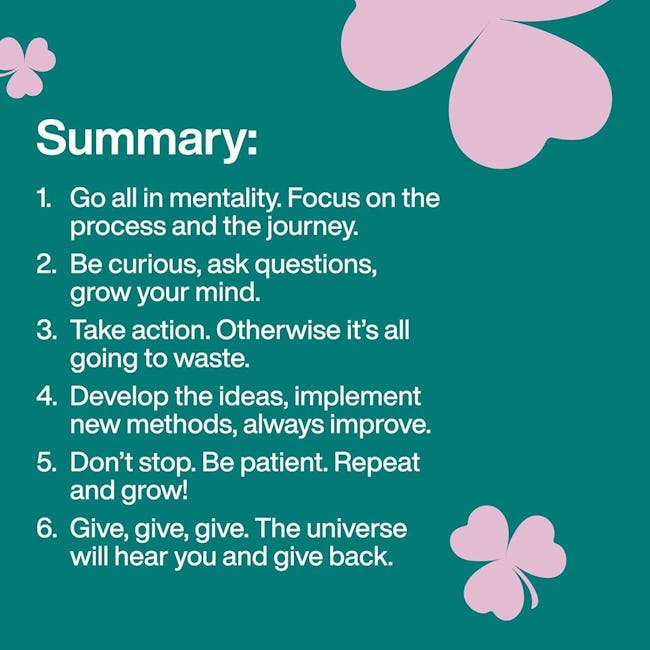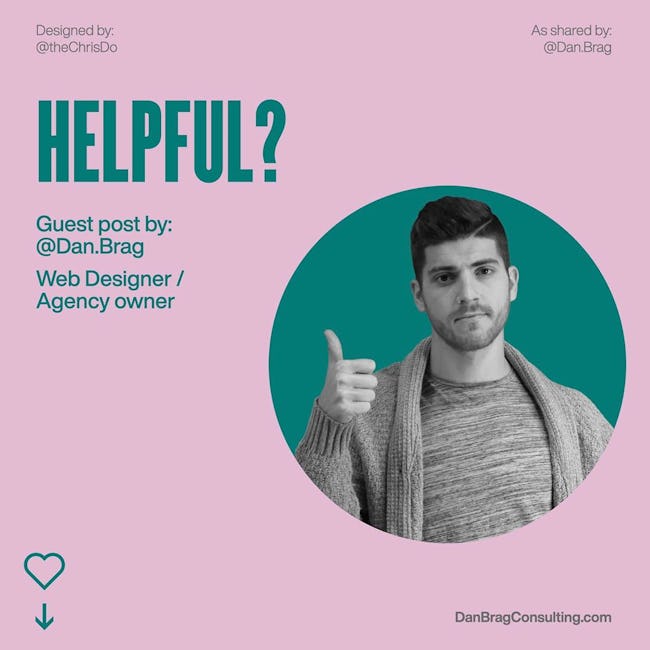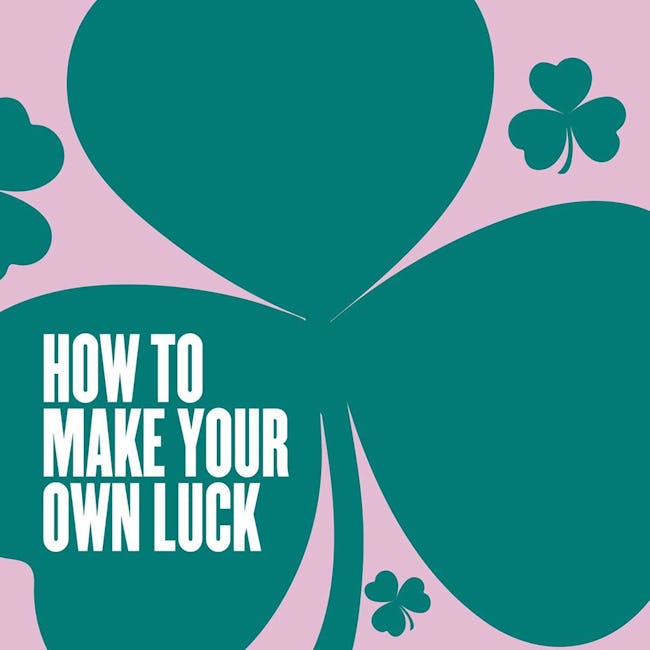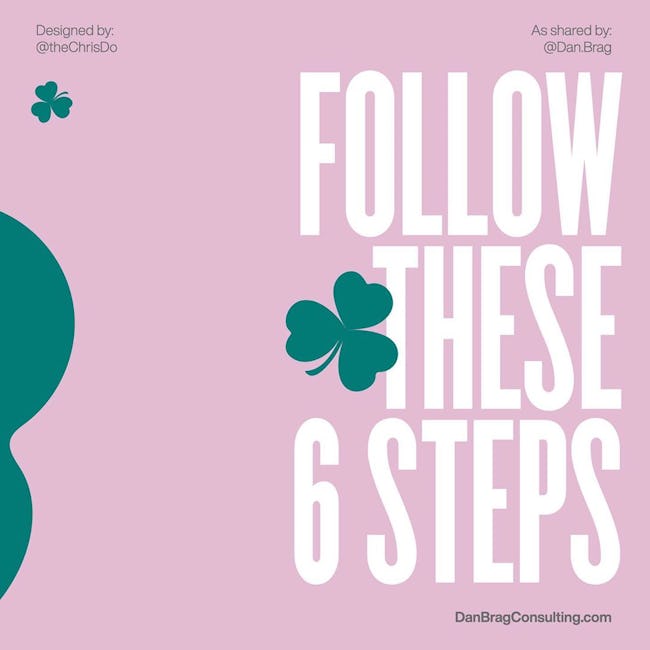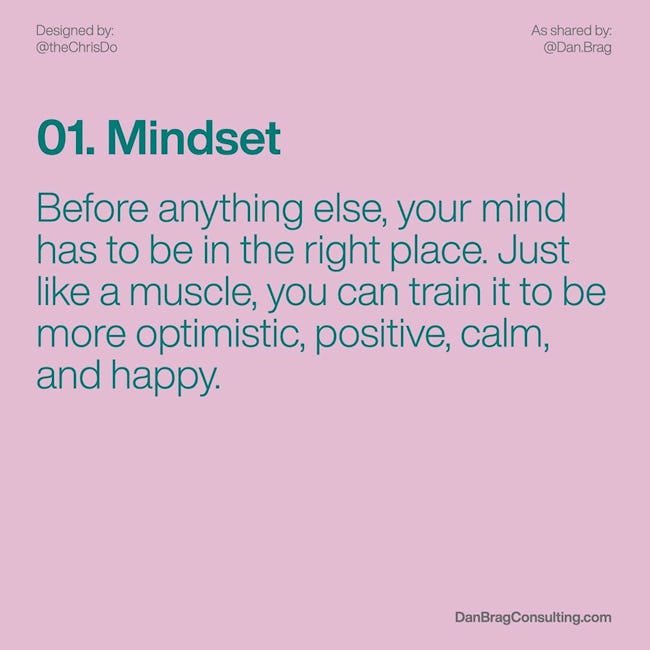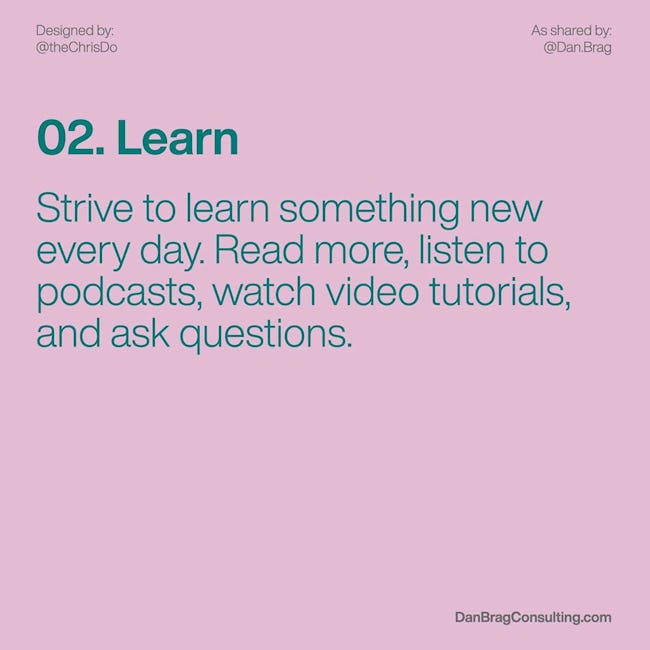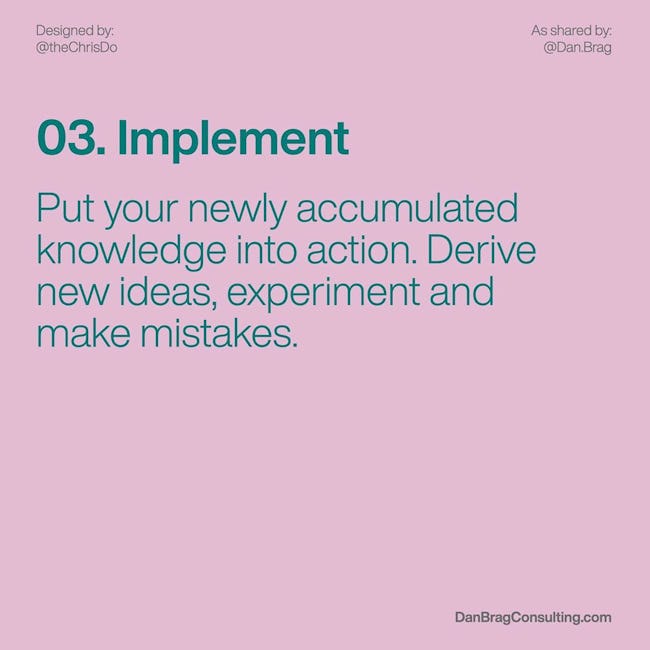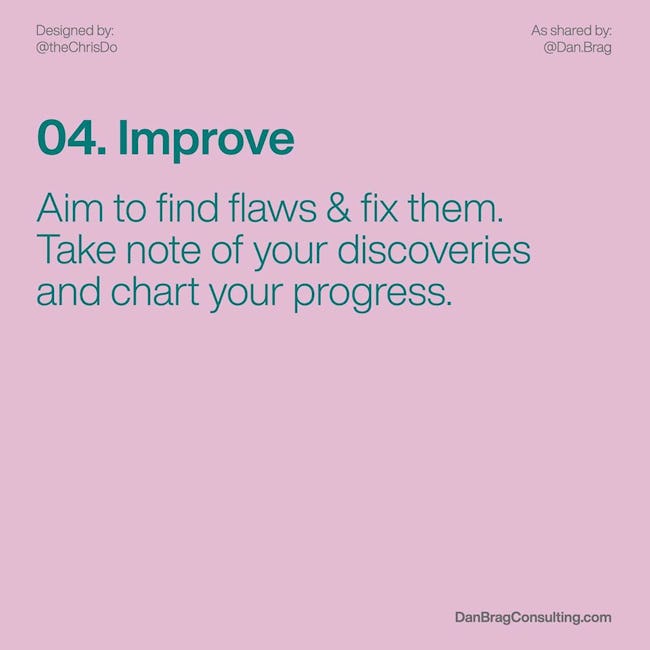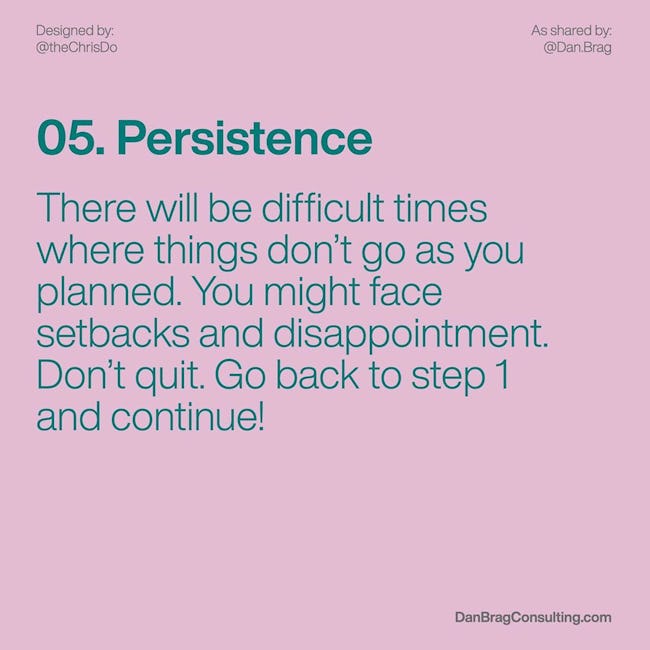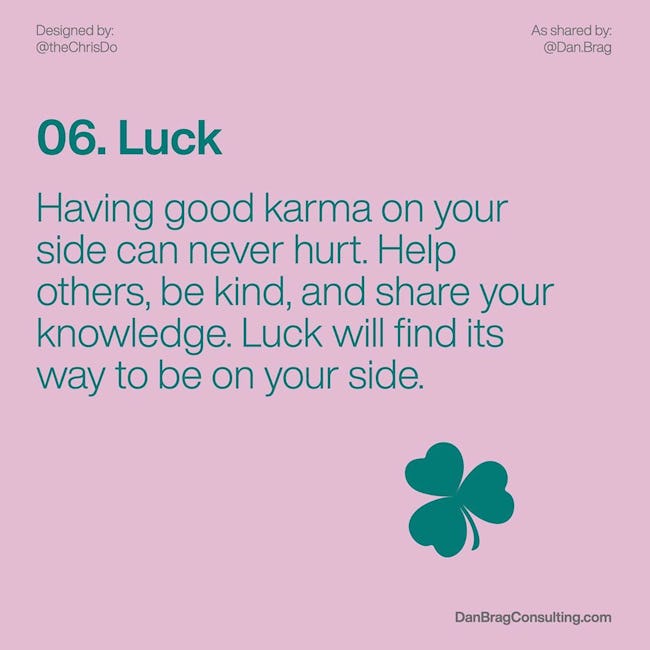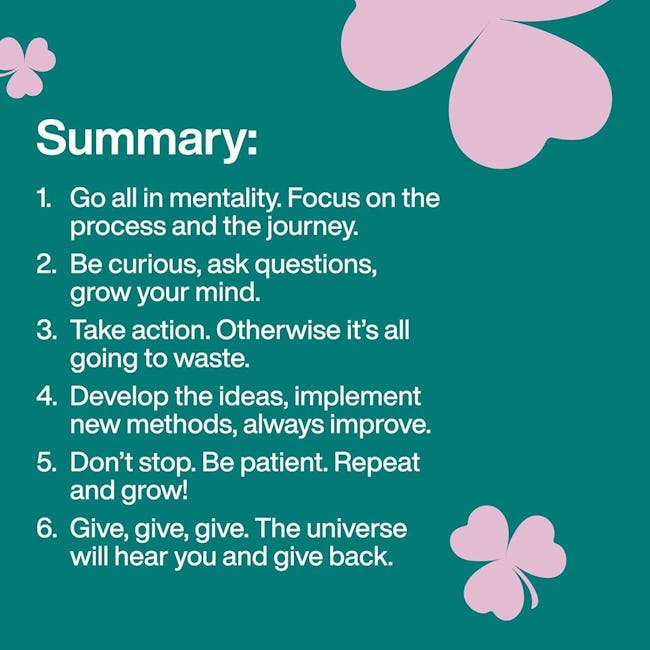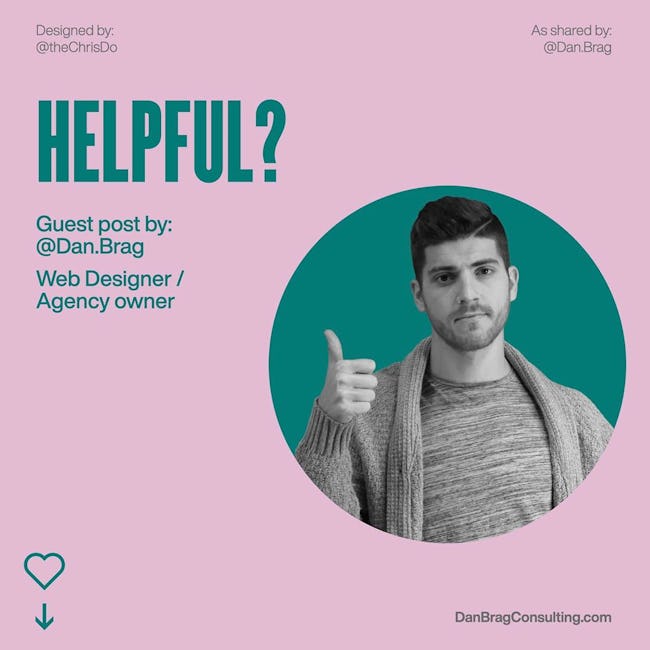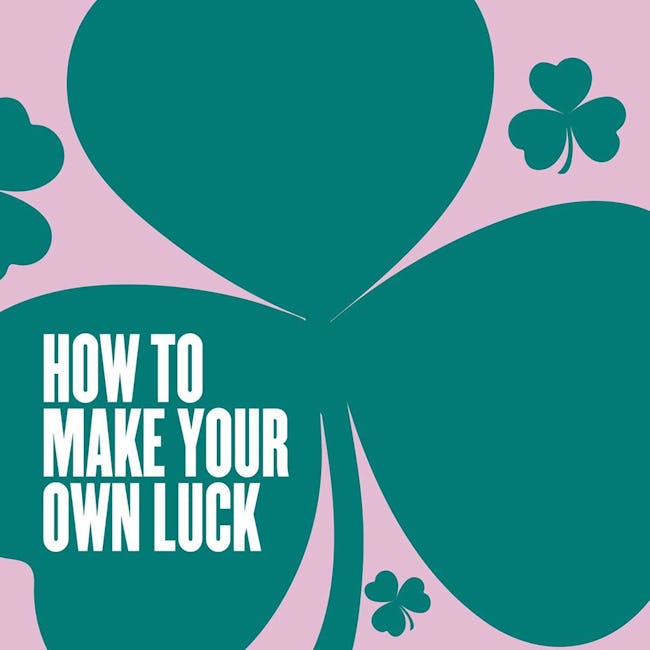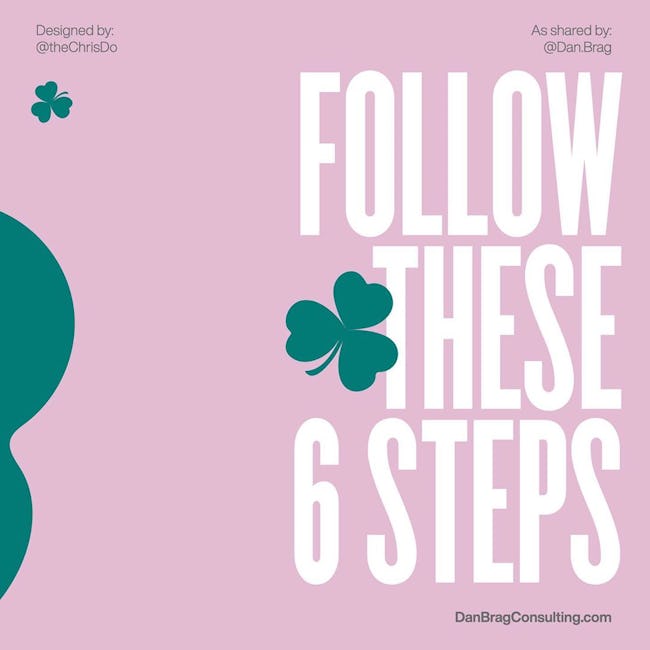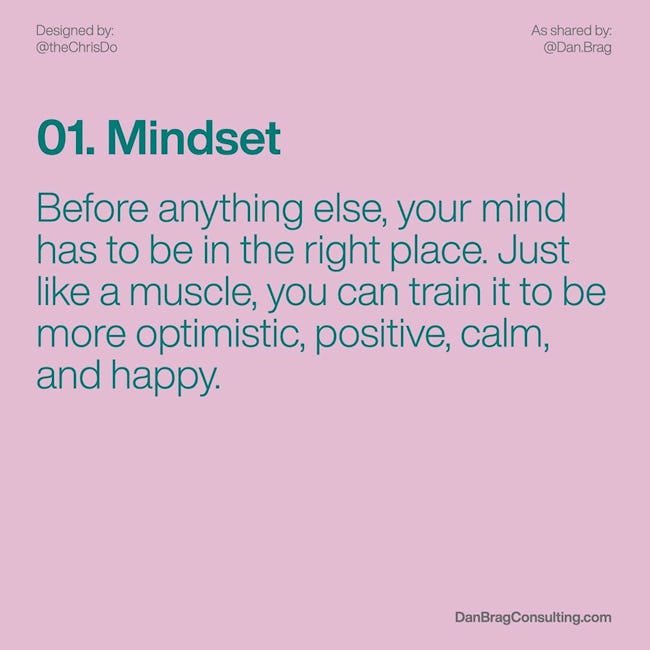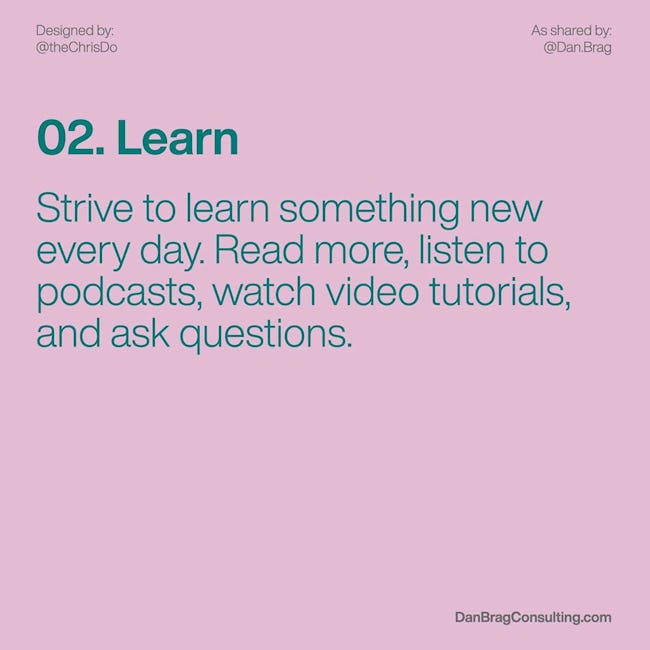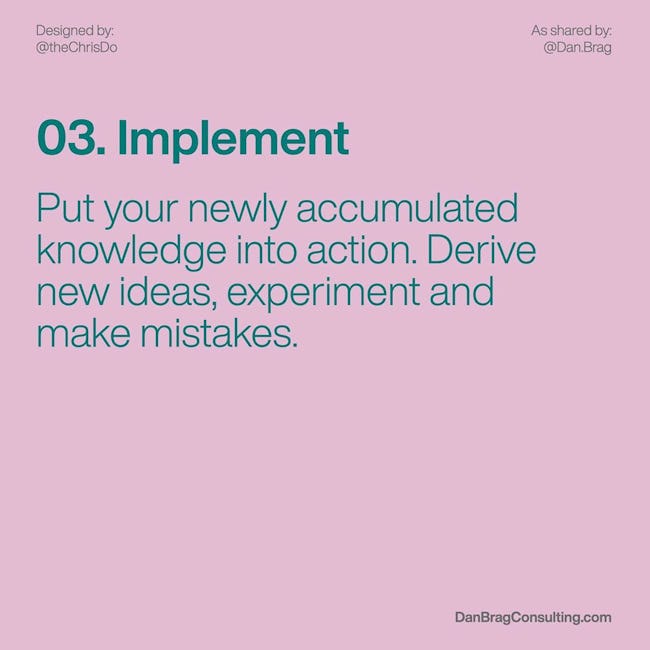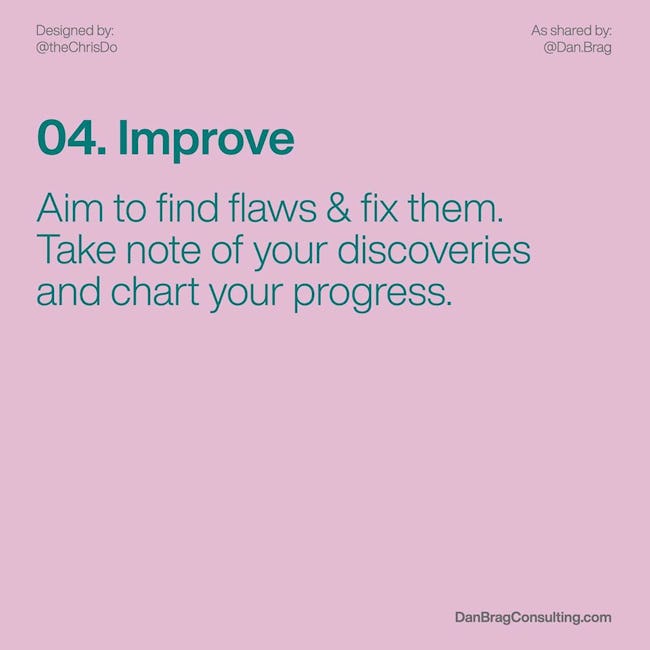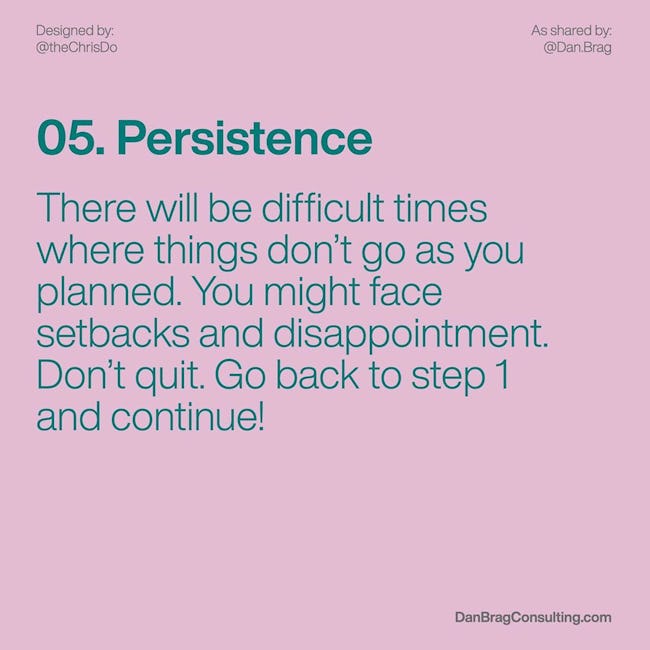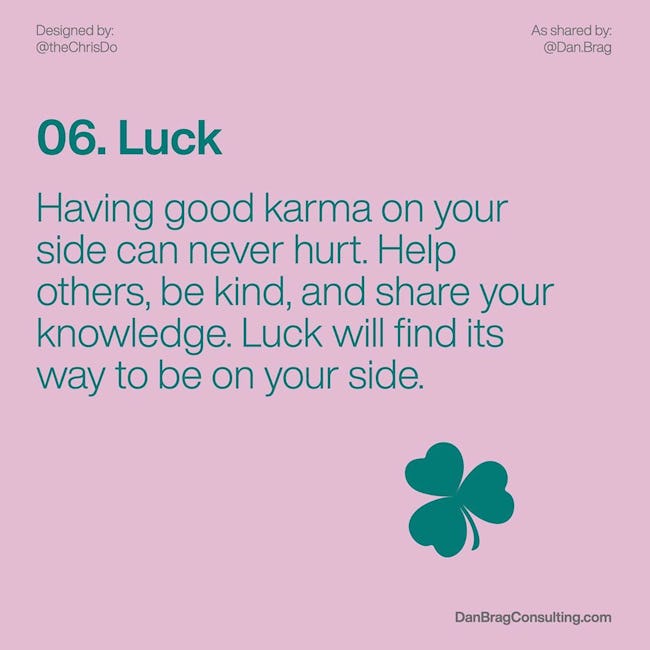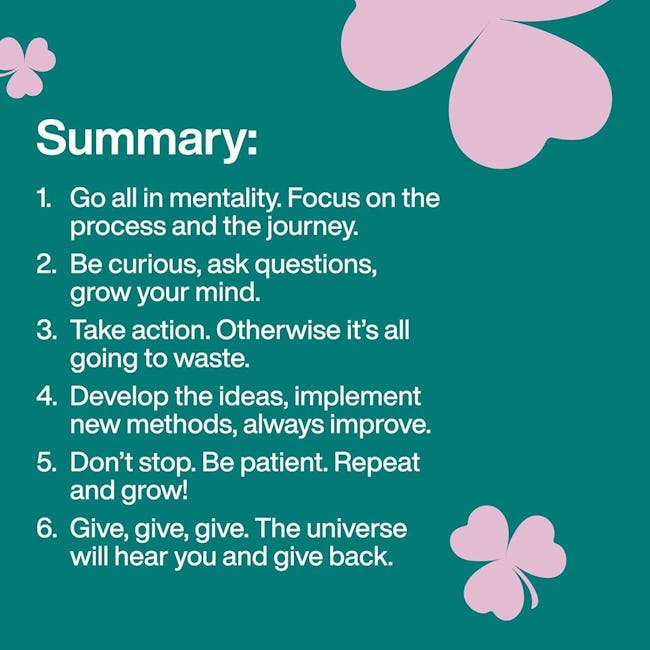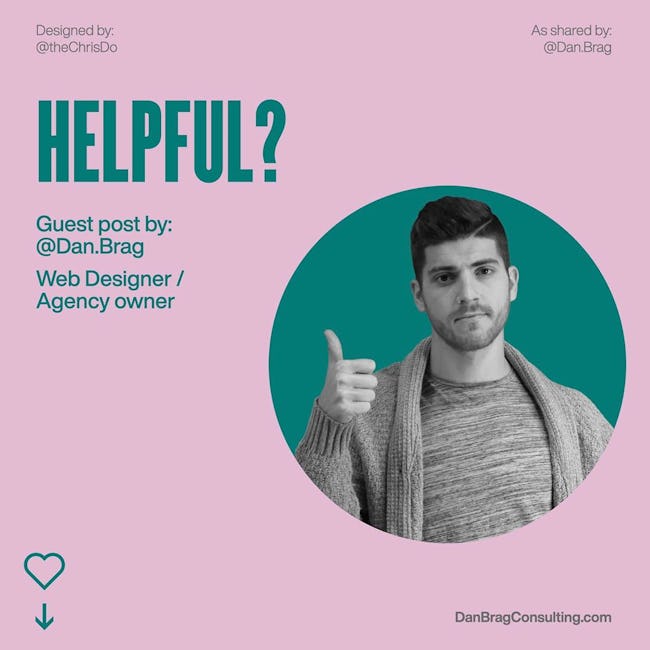 Follow these 6 steps
01. Mindset
Before anything else, your mind has to be in the right place. Just like a muscle, you can train it to be more optimistic, positive, calm, and happy.
02. Learn
Strive to learn something new every day. Read more, listen to podcasts, watch video tutorials, and ask questions.
03. Implement
Put your newly accumulated knowledge into action. Derive new ideas, experiment and make mistakes.
04. Improve
Aim to find flaws & fix them. Take note of your discoveries and chart your progress.
05. Persoistence
There will be difficult times where things don't go as you planned. You might face setbacks and disappointment. Don't quit. Go back to step 1 and continue!
06. Luck
Having good karma on your side can never hurt. Help others, be kind, and share your knowledge. Luck will find its way to be on your side.
Summary
1. Go all in mentality. Focus on the process and the journey.
2. Be curious, ask questions, grow your mind.
3. Take action. Otherwise it's all going to waste.
4. Develop the ideas, implement new methods, always improve.
5. Don't stop. Be patient. Repeat and grow!
6. Give, give, give. The universe will hear you and give back.
Helpful?
More booklets by Chris Do
More Marketing booklets
Your recently viewed booklets
See all booklets