Booklet
How to Make Websites More Accessible to People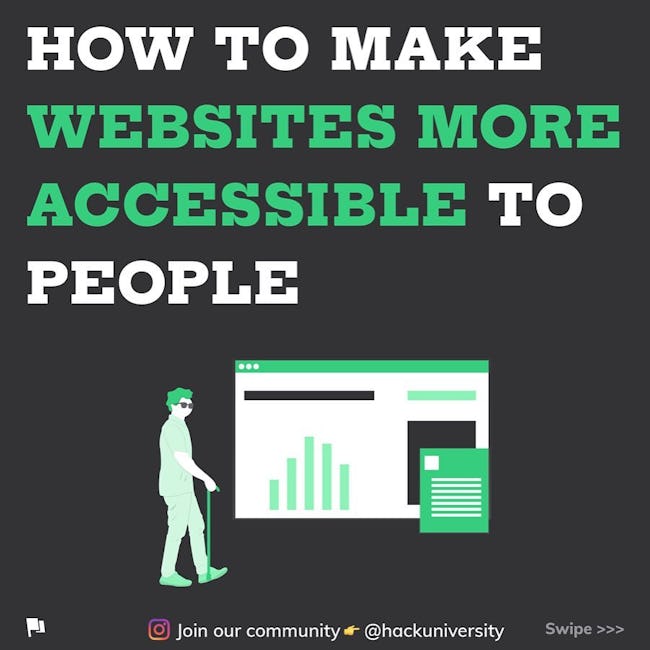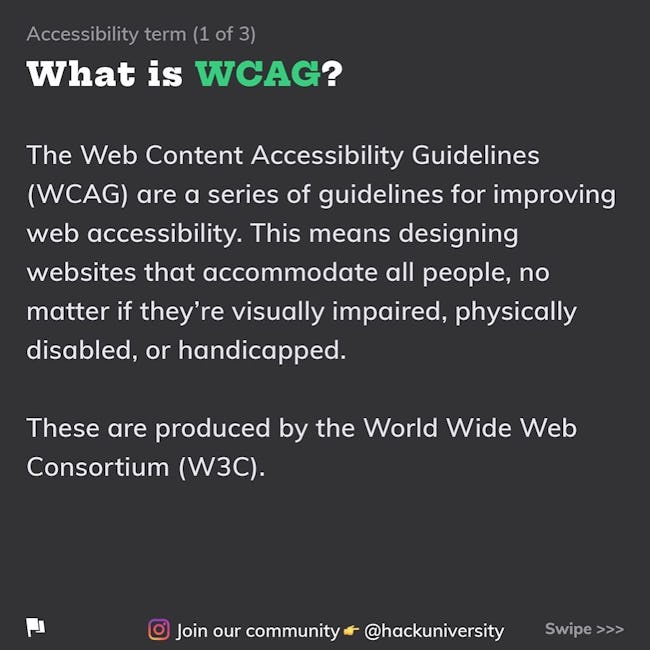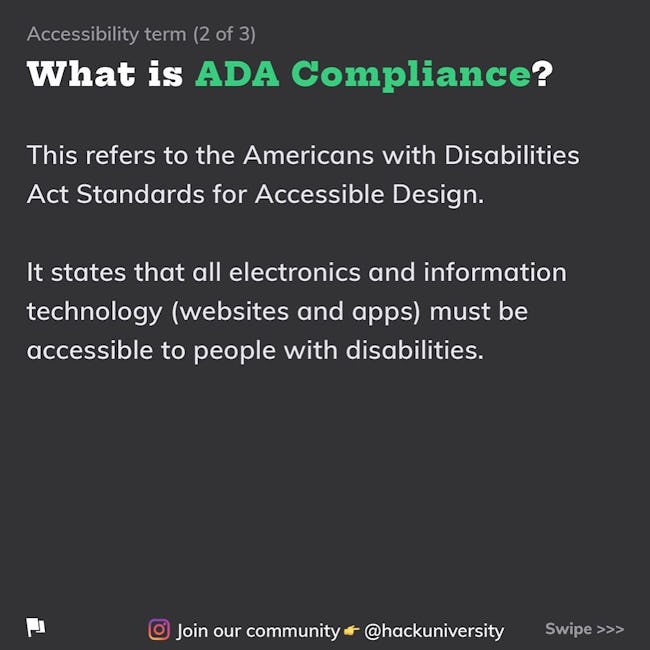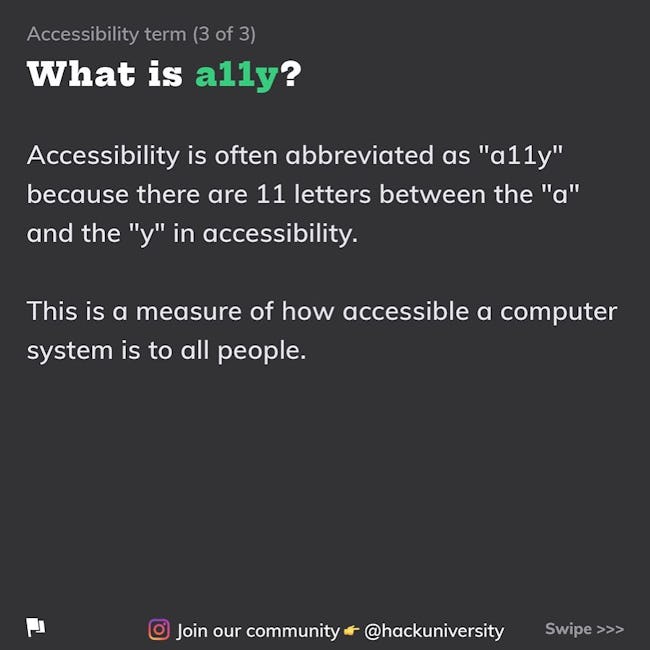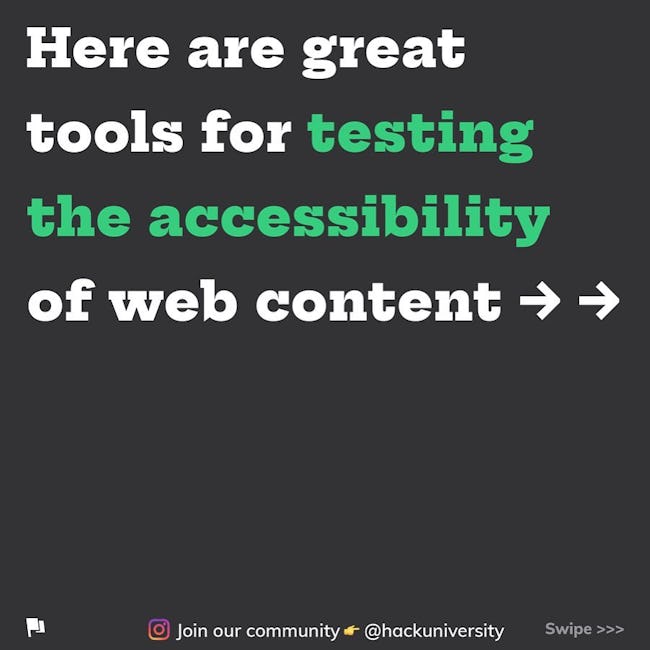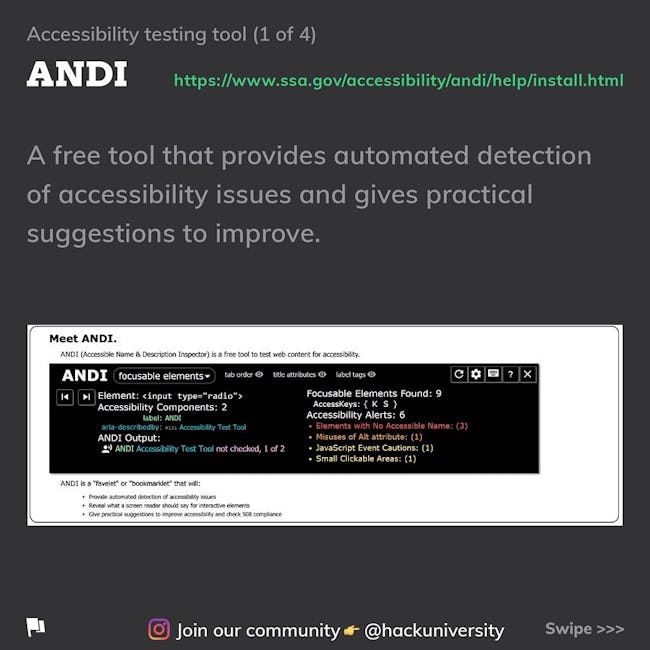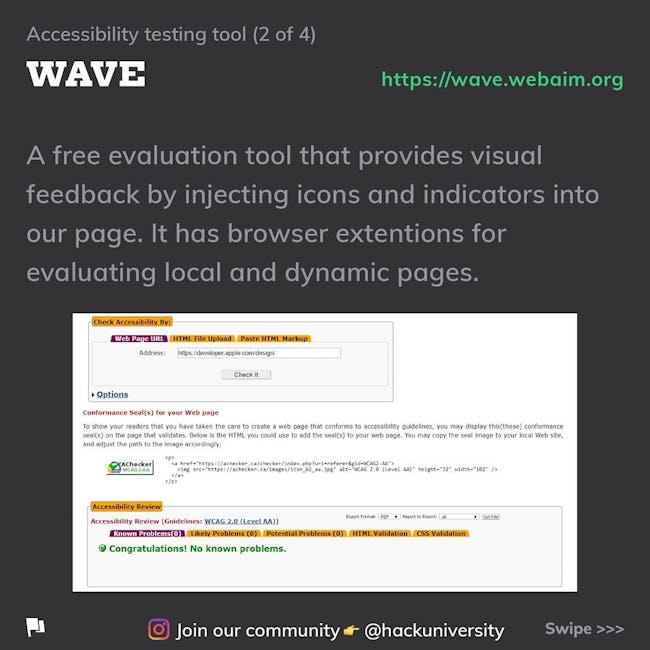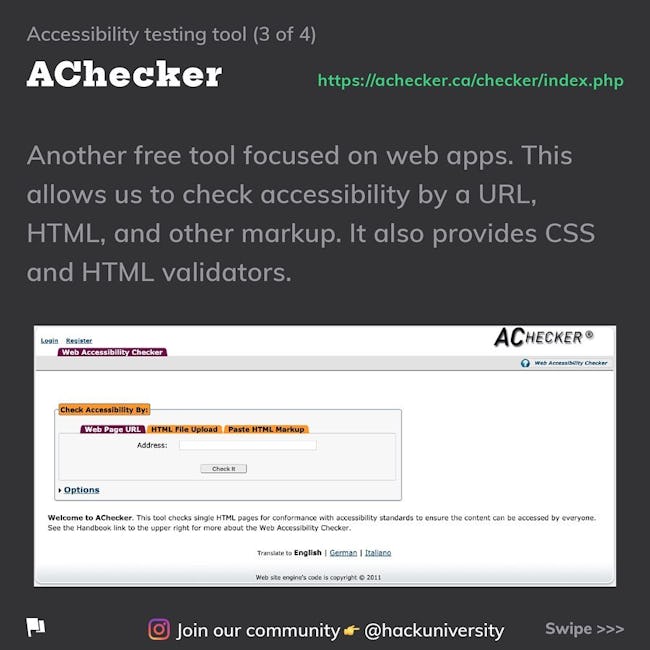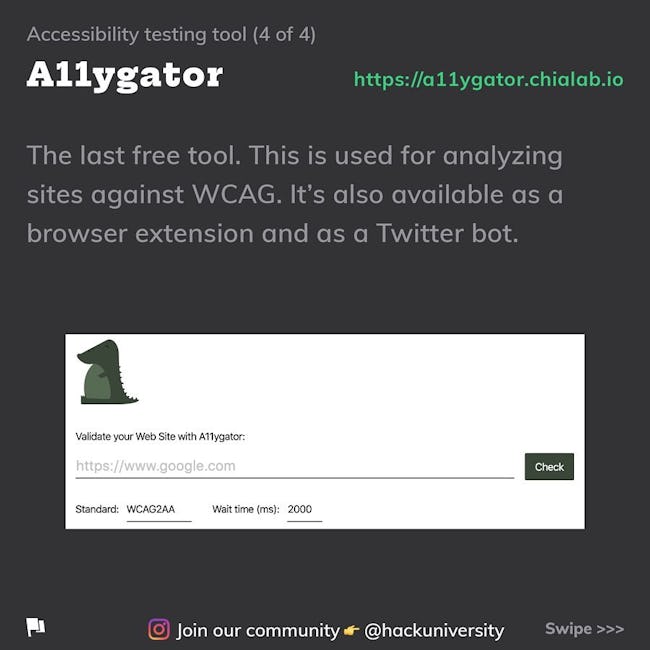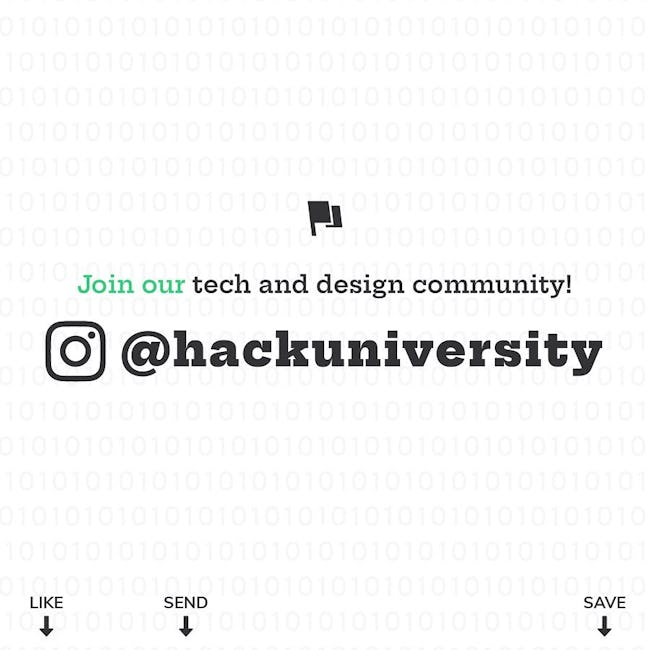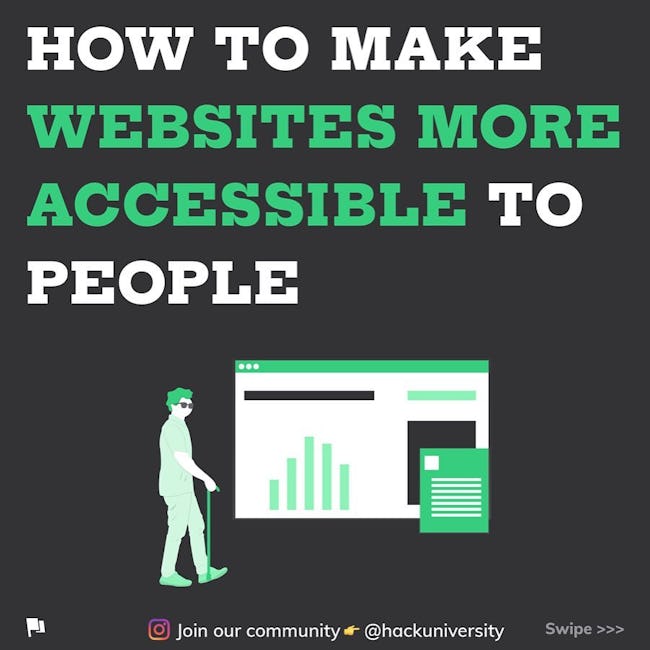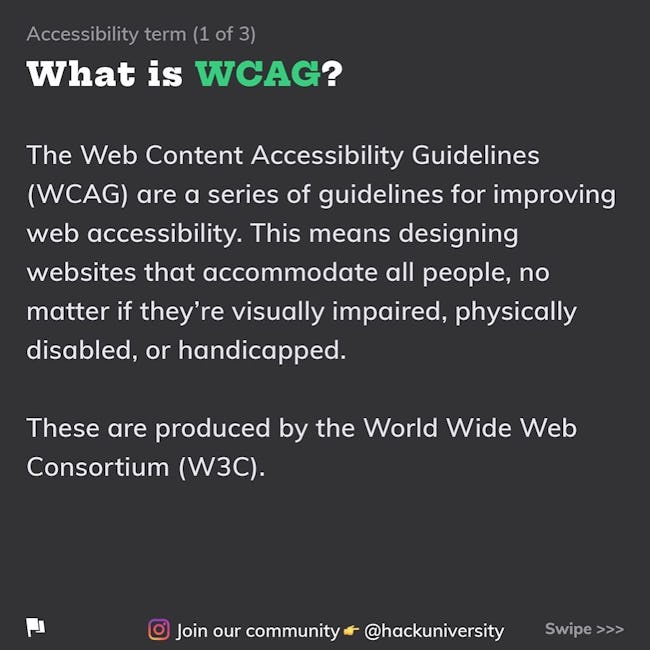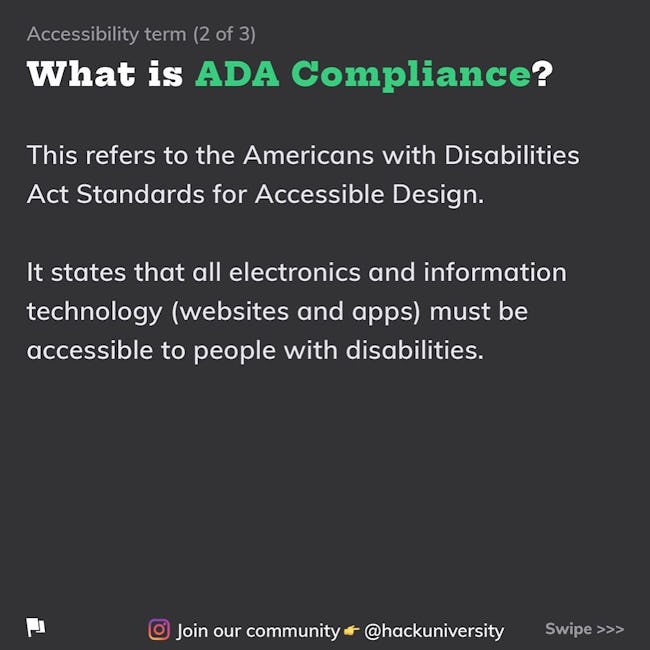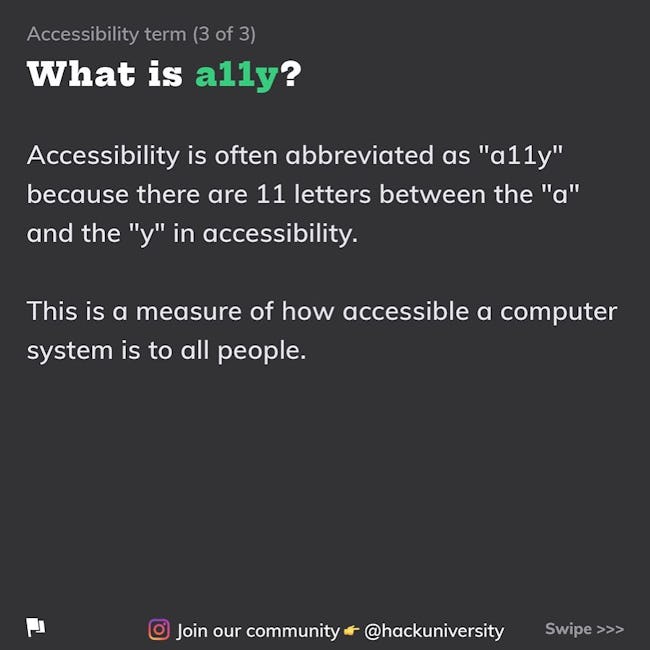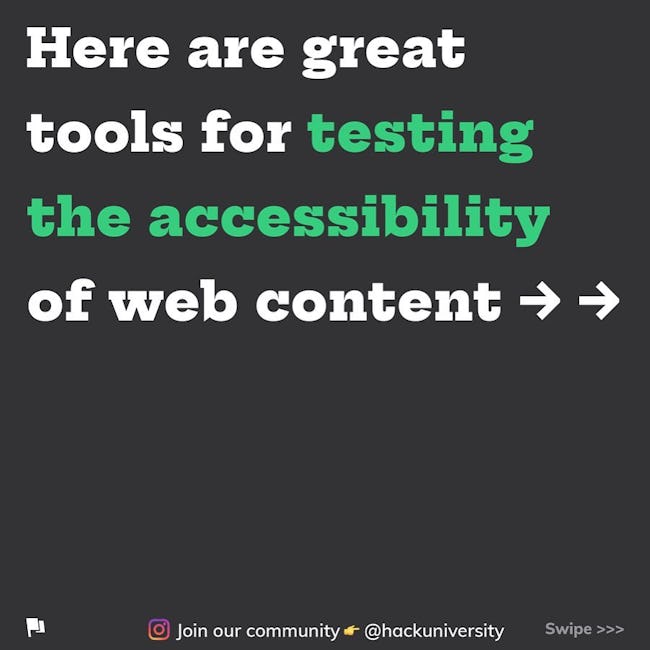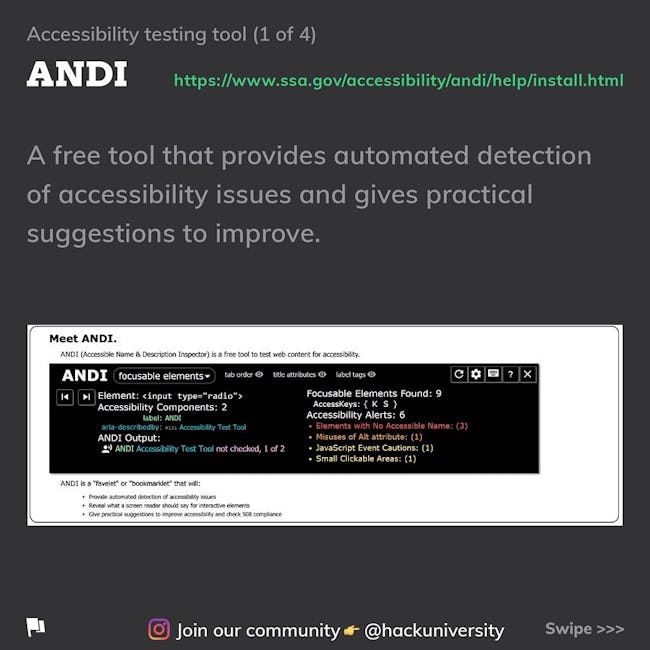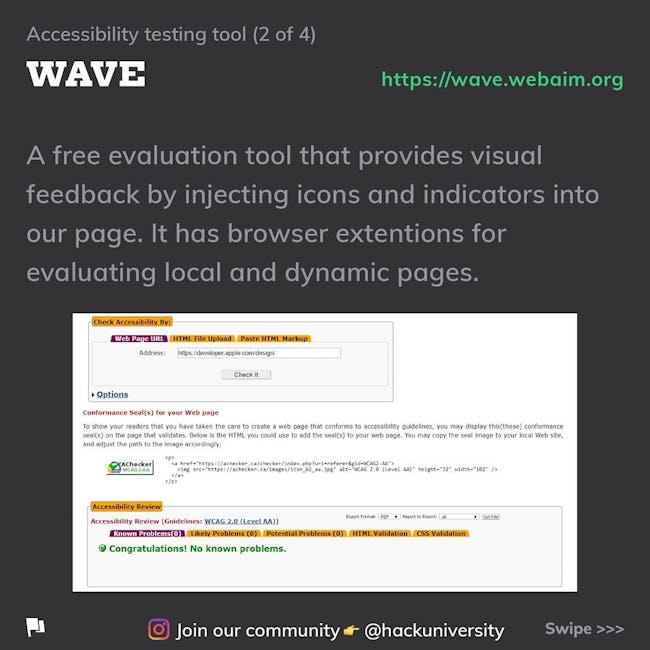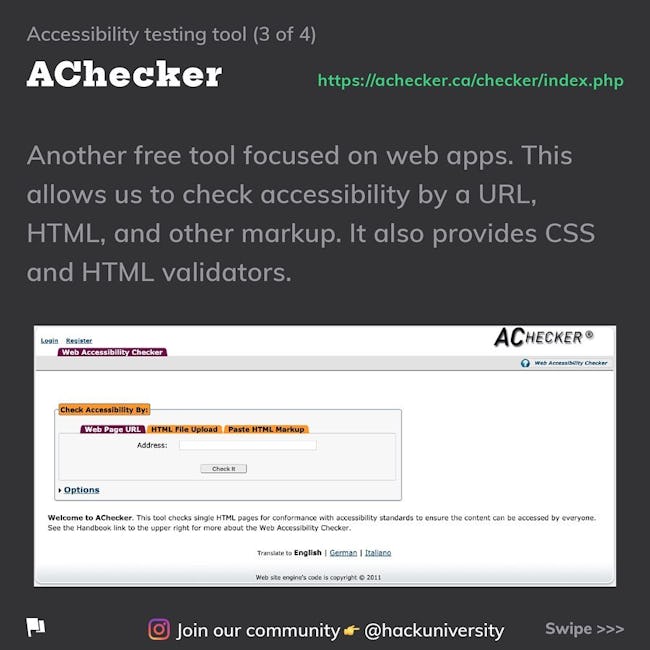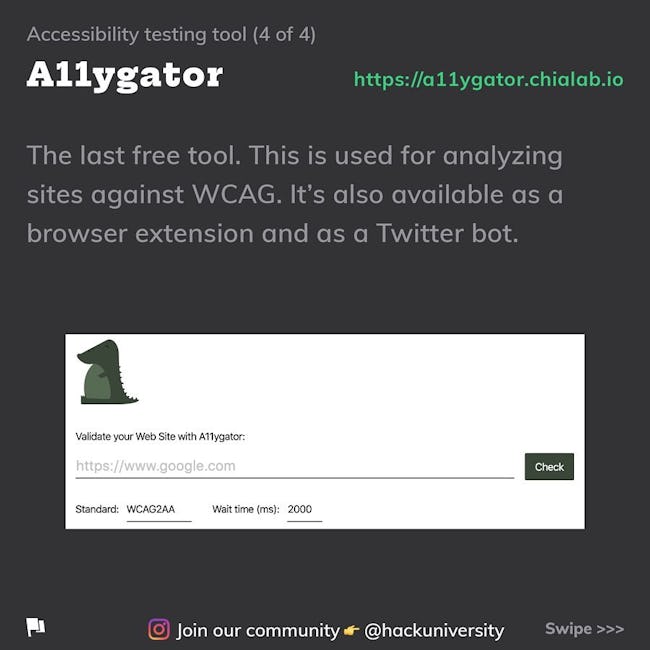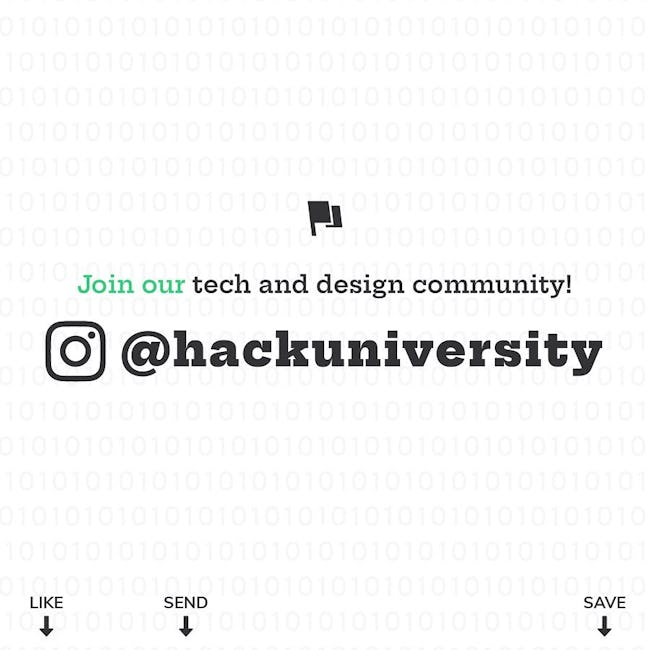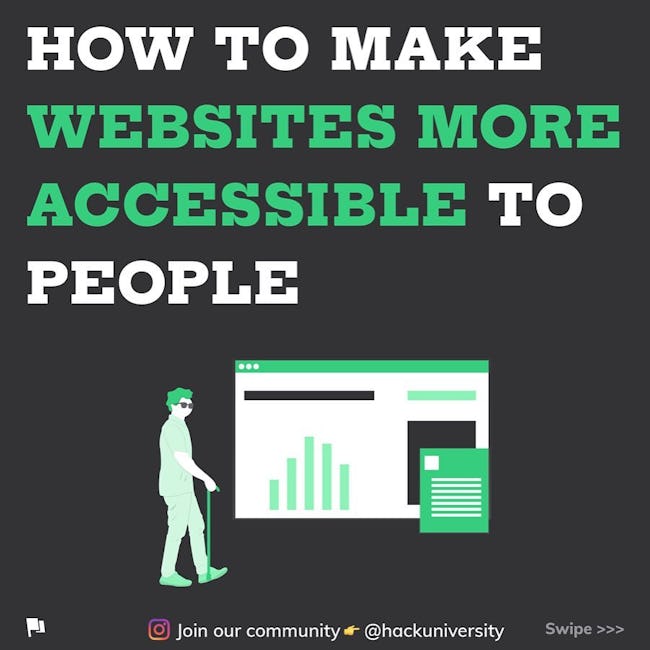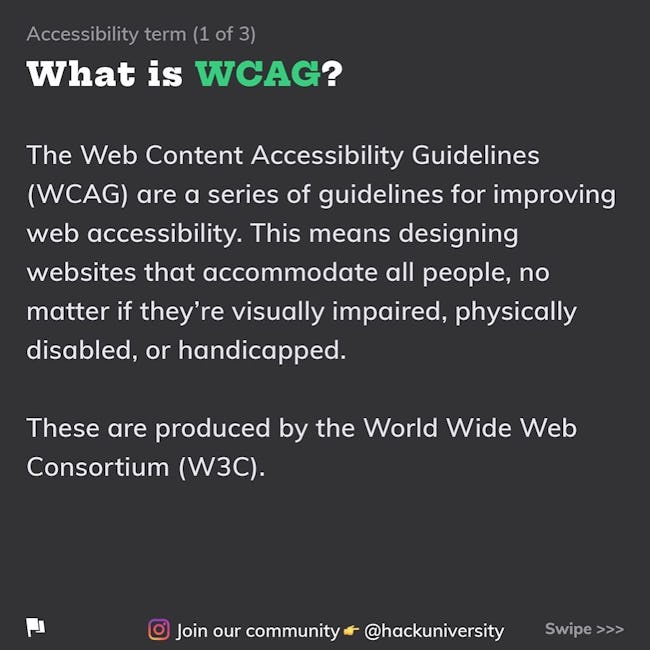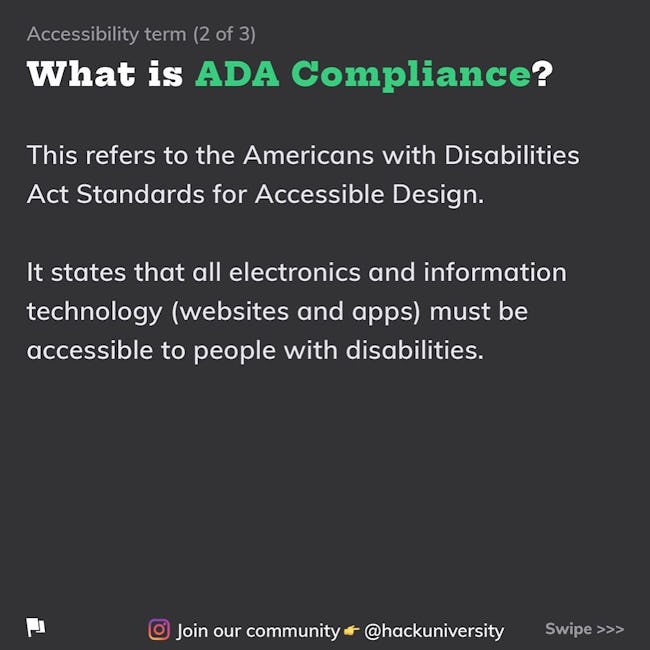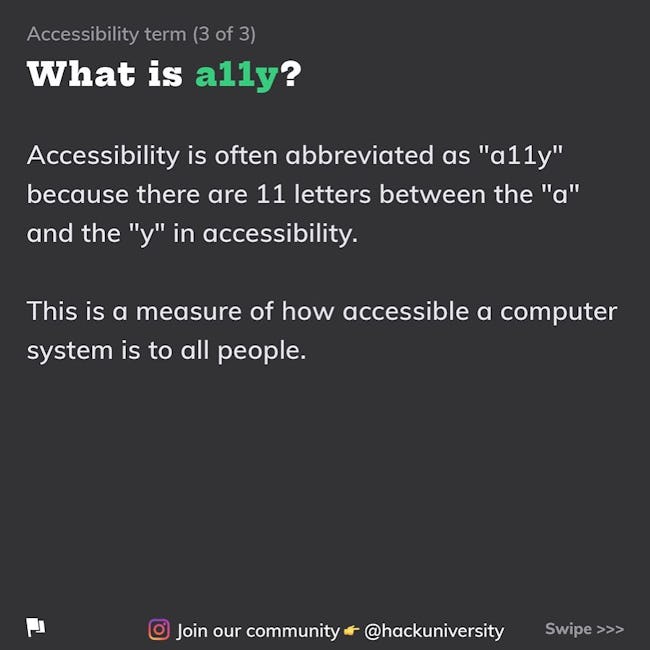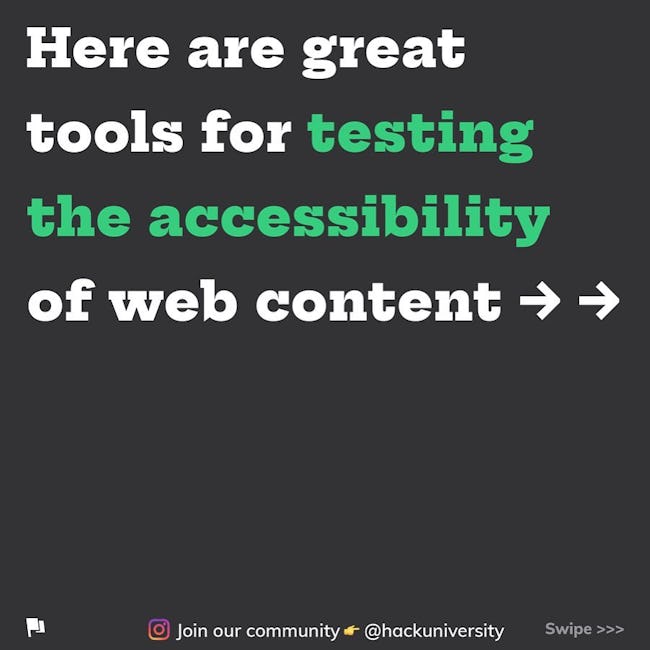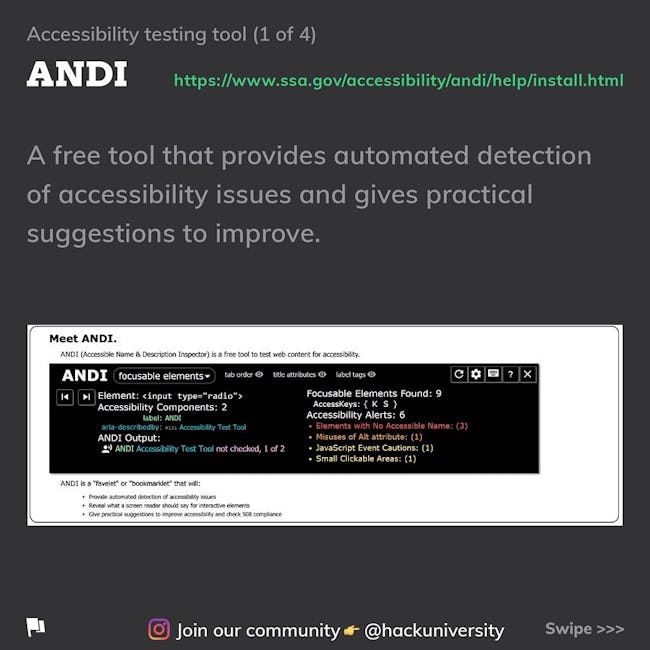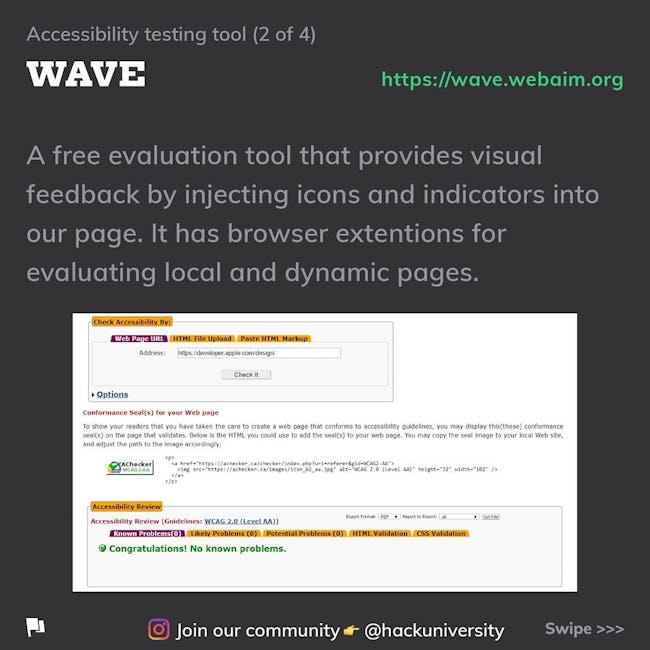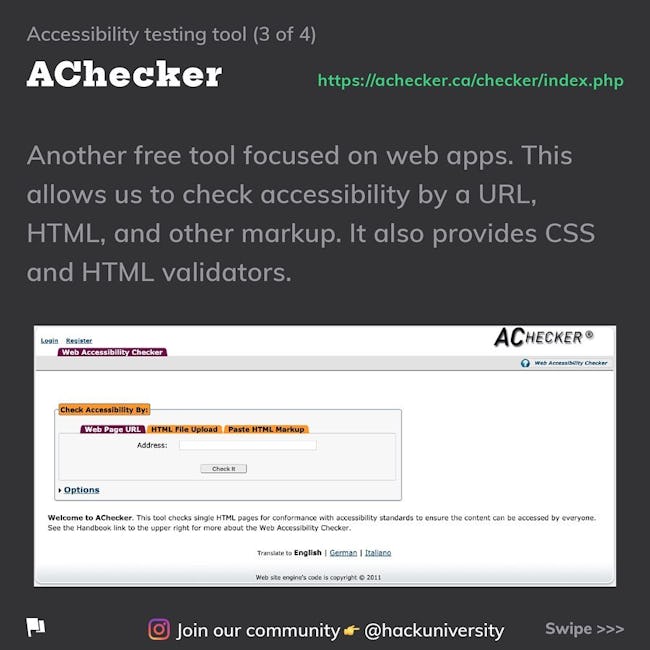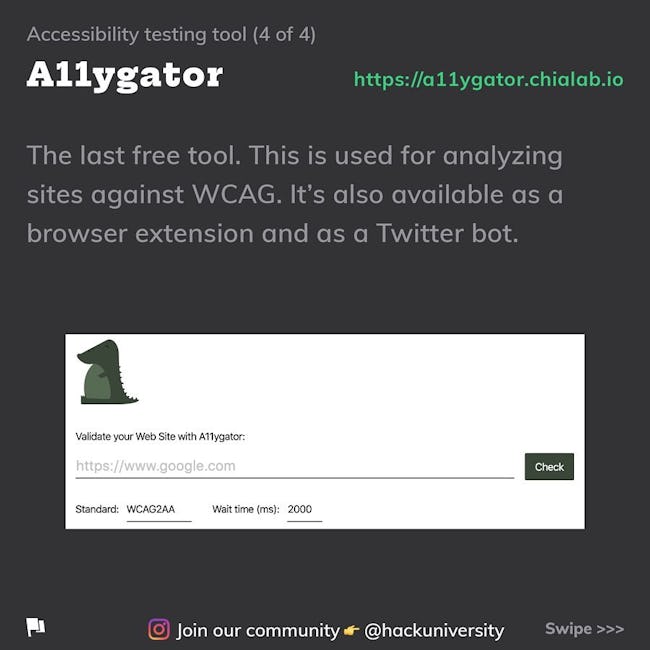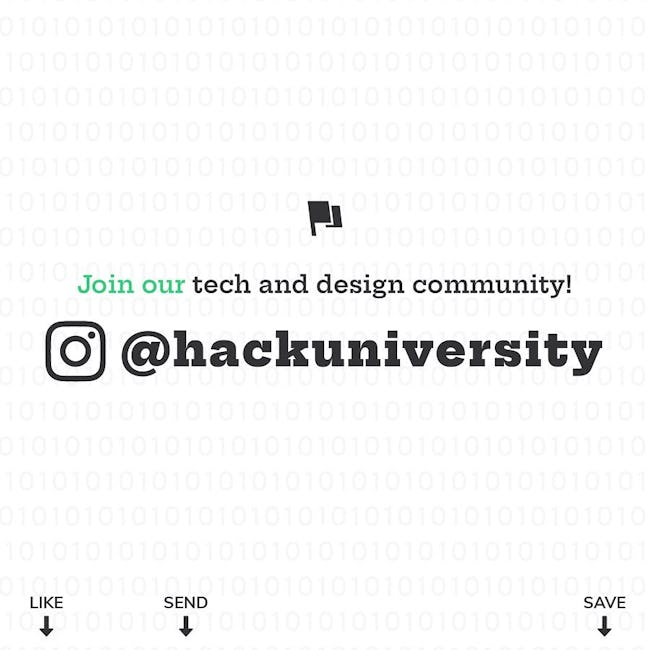 How to Make Websites More Accessible to People
Accessibility term (1 of 3)
What is WCAG?
The Web Content Accessibility Guidelines (WCAG) are a series of guidelines for improving web accessibility. This means designing websites that accommodate all people, no matter if they're visually impaired, physically disabled, or handicapped.
These are produced by the World Wide Web Consortium (W3C).
Accessibility term (2 of 3)
What is ADA Compliance?
This refers to the Americans with Disabilities Act Standards for Accessible Design. It states that all electronics and information technology (websites and apps) must be accessible to people with disabilities.
Accessibility term (3 of 3)
What is a11y?
Accessibility is often abbreviated as "a11y" because there are 11 letters between the "a" and the "y" in accessibility.
This is a measure of how accessible a computer system is to all people.
Here are great tools for testing the accessibility of web content
Accessibility testing tool (1 of 4)
ANDI https://www.ssa.gov/accessibility/andi/help/install.html
A free tool that provides automated detection of accessibility issues and gives practical suggestions to improve.
Accessibility testing tool (2 of 4)
WAVE https://wave.webaim.org
A free evaluation tool that provides visual feedback by injecting icons and indicators into our page. It has browser extensions for evaluating local and dynamic pages.
Accessibility testing tool (3 of 4)
AChecker https://achecker.ca/checker/index.php
Another free tool focused on web apps. This allows us to check accessibility by a URL, HTML, and other markup. It also provides CSS and HTML validators.
Accessibility testing tool (4 of 4)
A11ygator https://a11ygator.chialab.io
The last free tool. This is used for analyzing sites against WCAG. It's also available as a browser extension and as a Twitter bot.
Join out tech and design community! @hackuniversity
More booklets by Hack University
More Development booklets
Your recently viewed booklets
See all booklets