Booklet
How to make pikachu in illustrator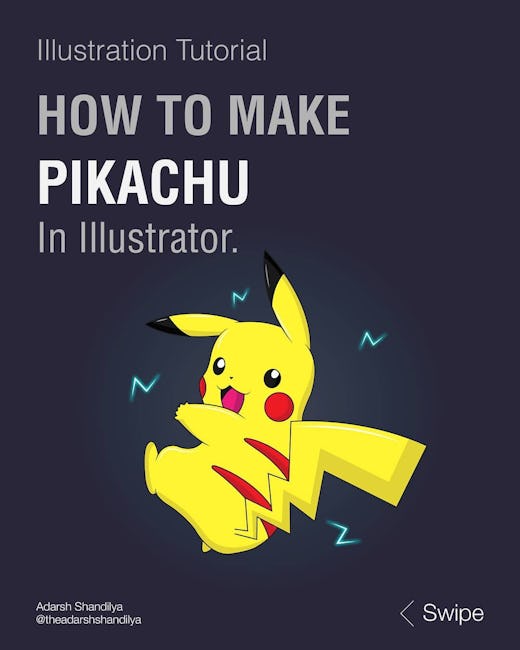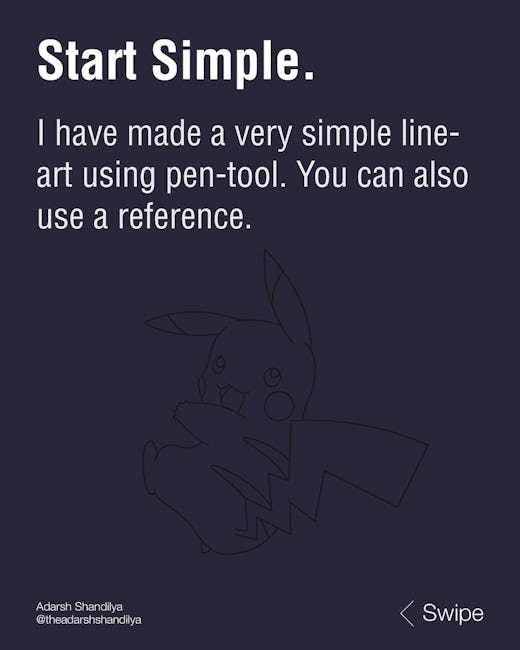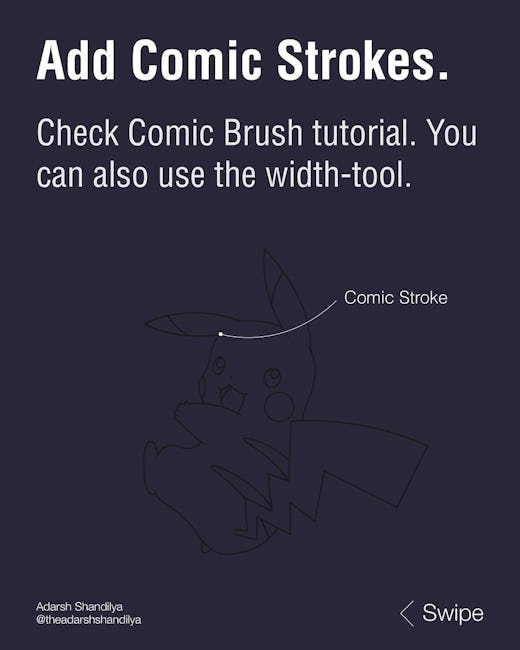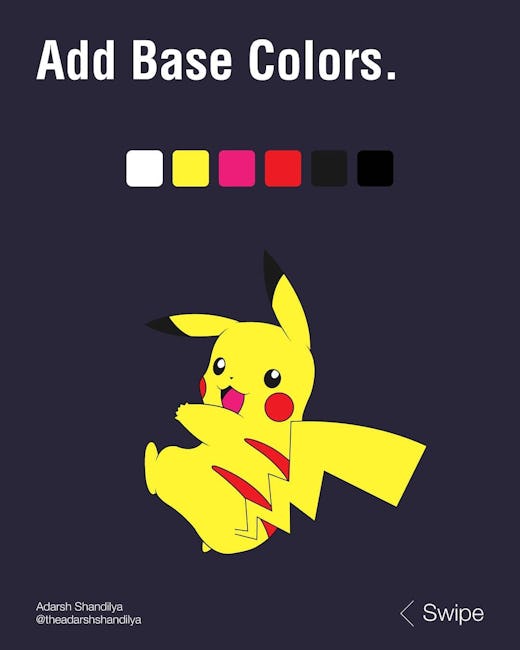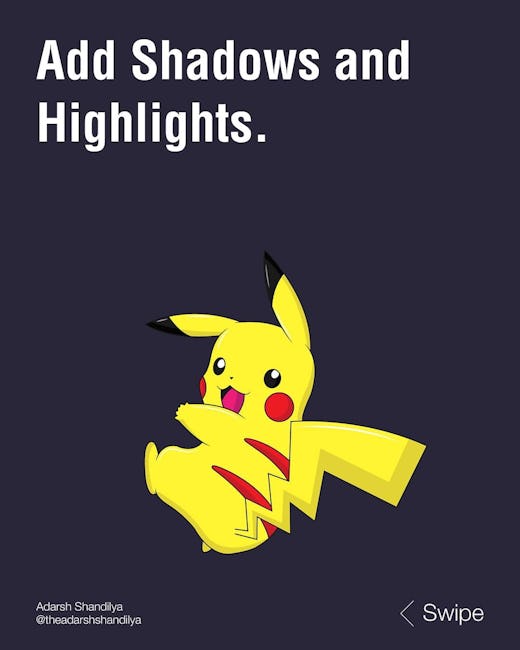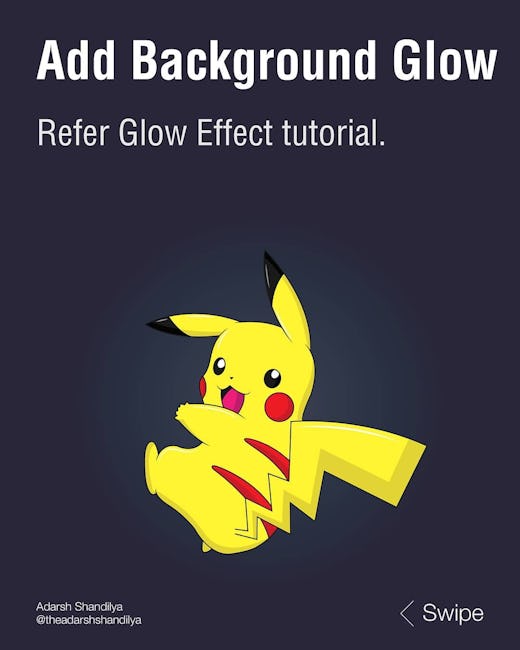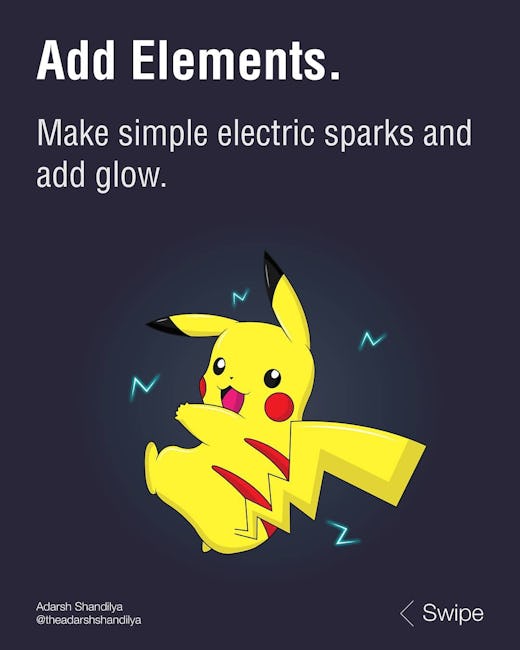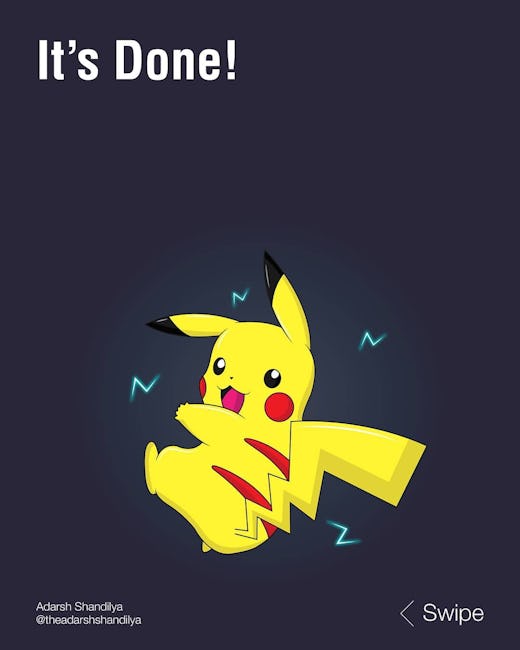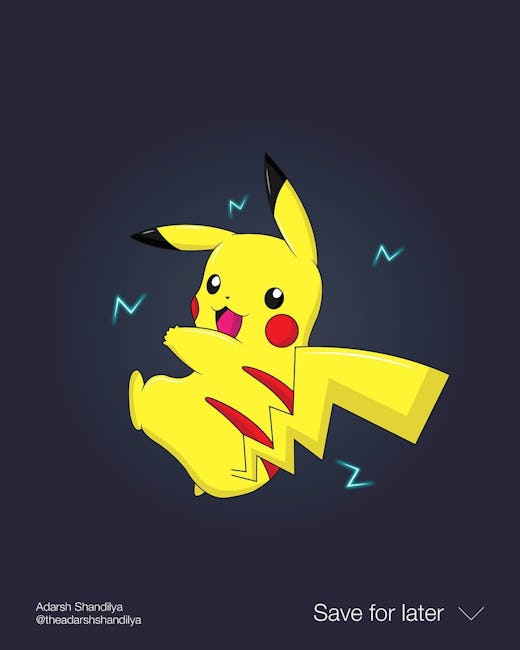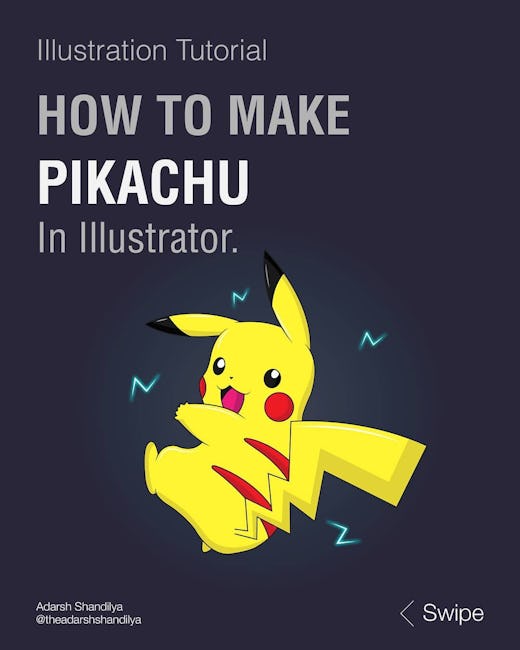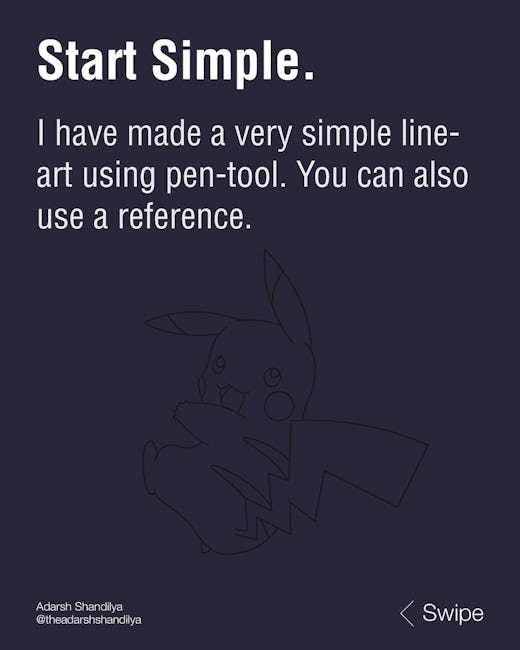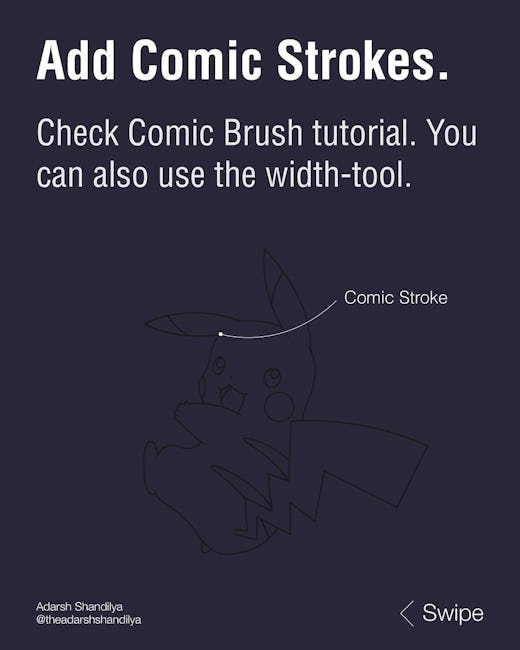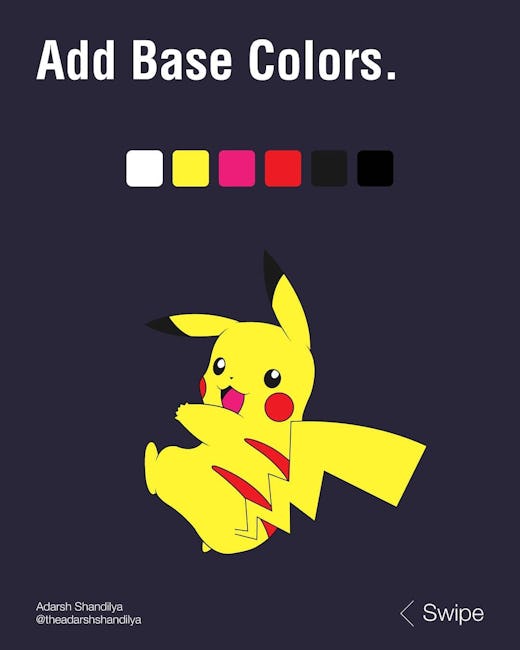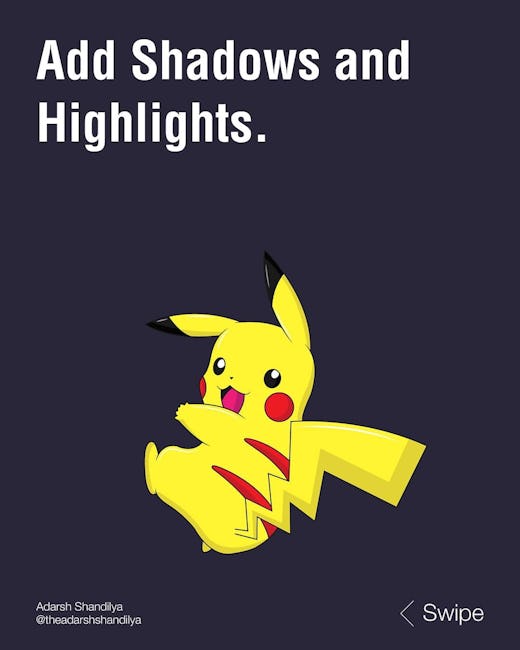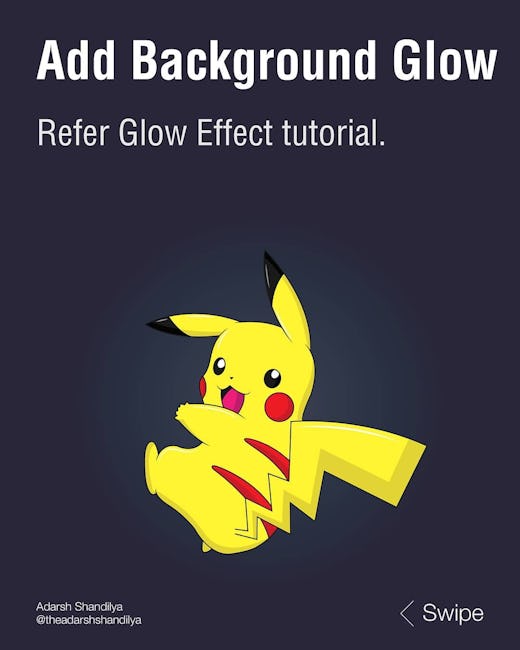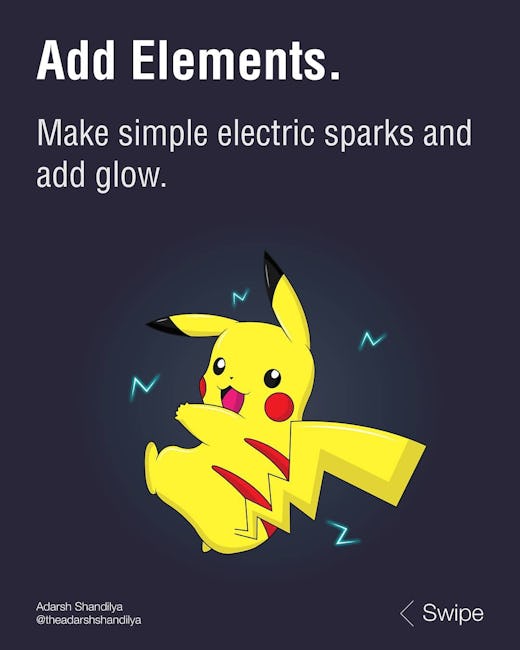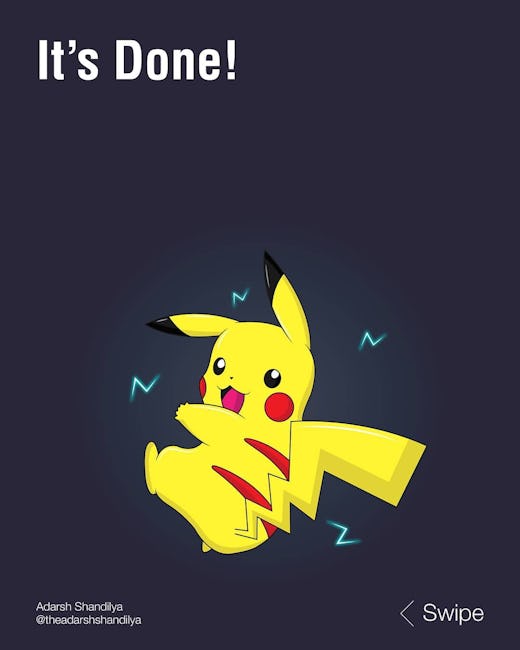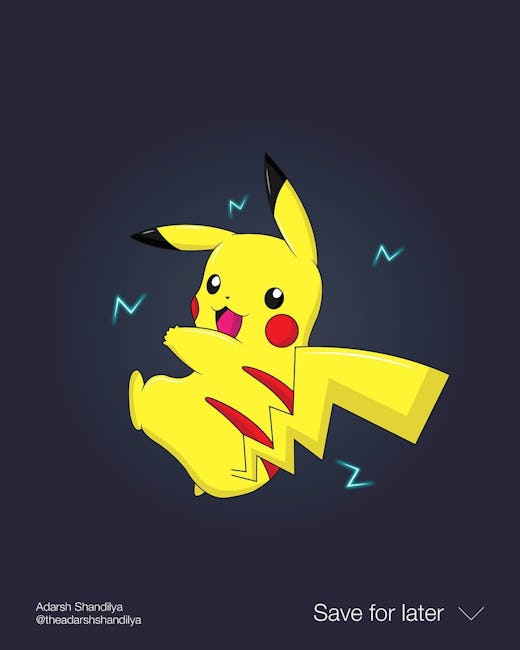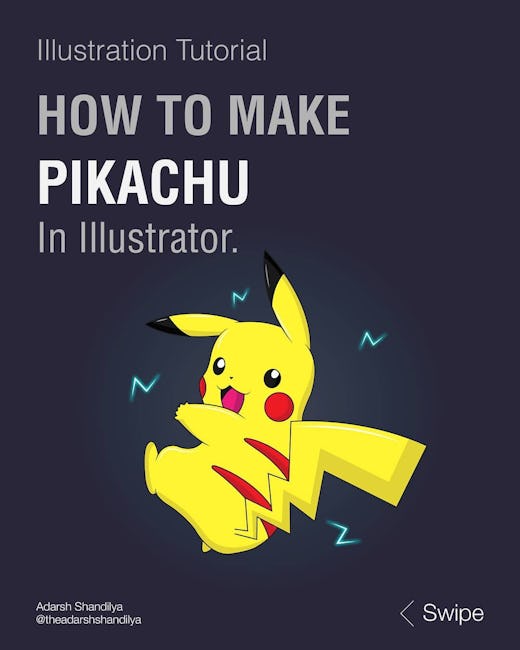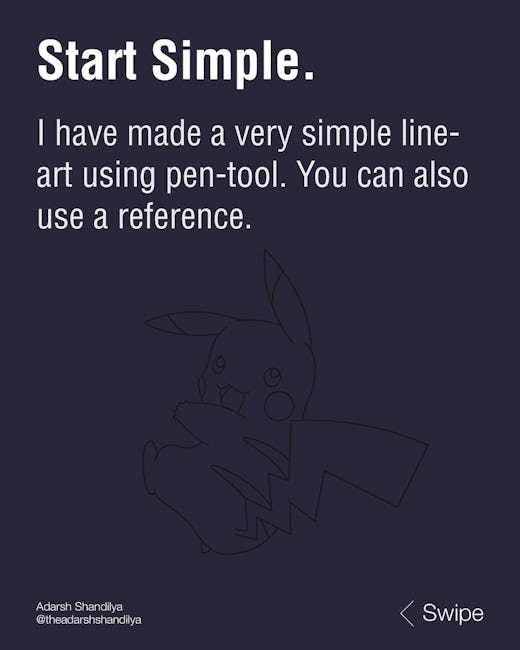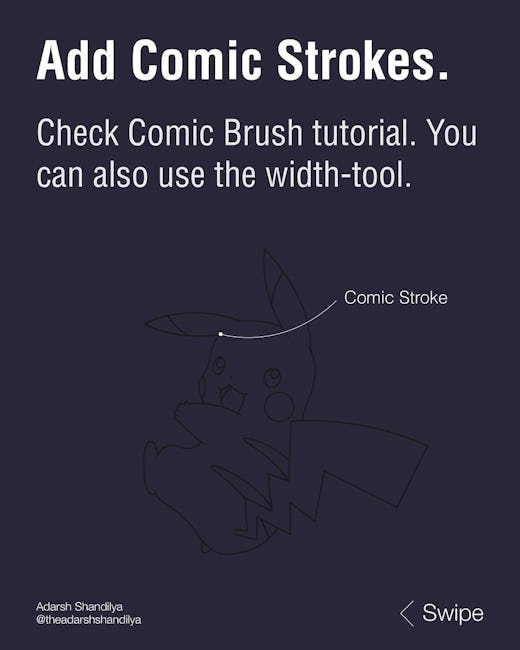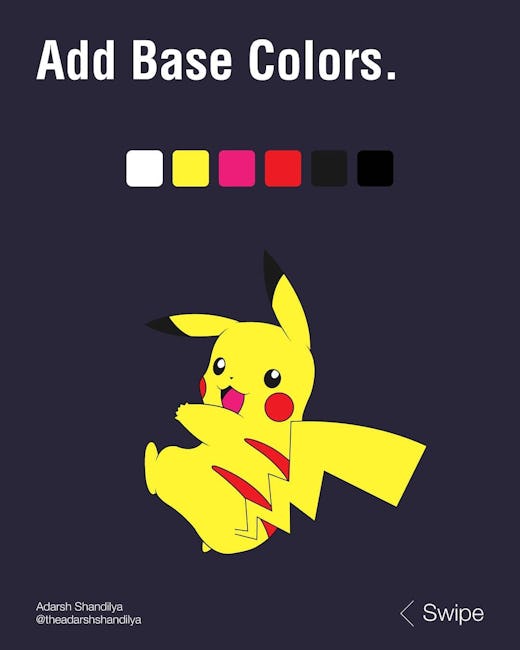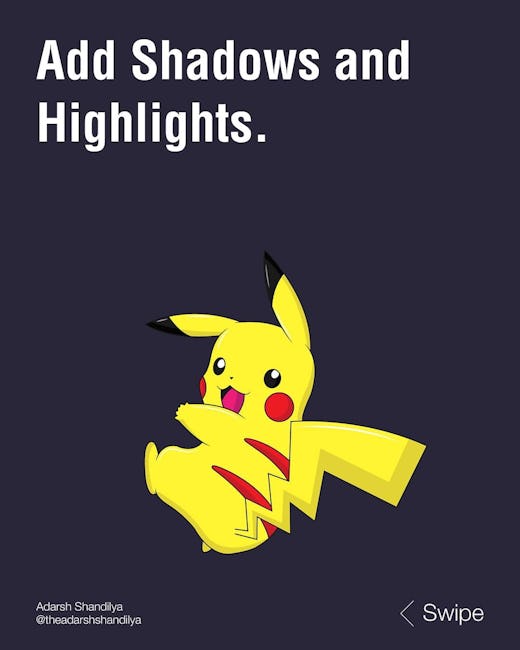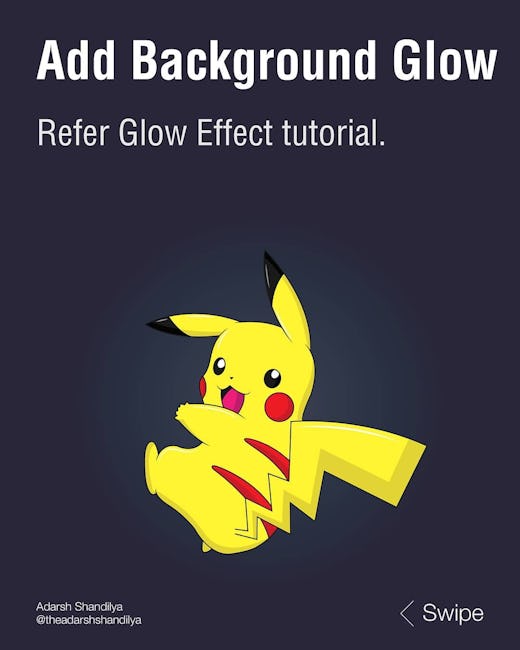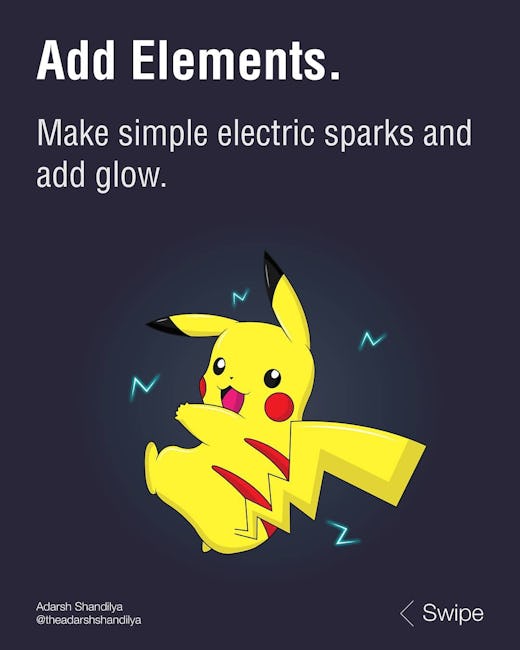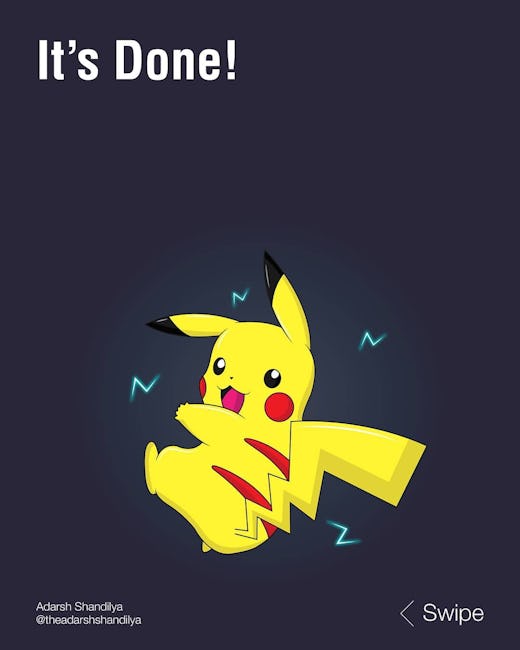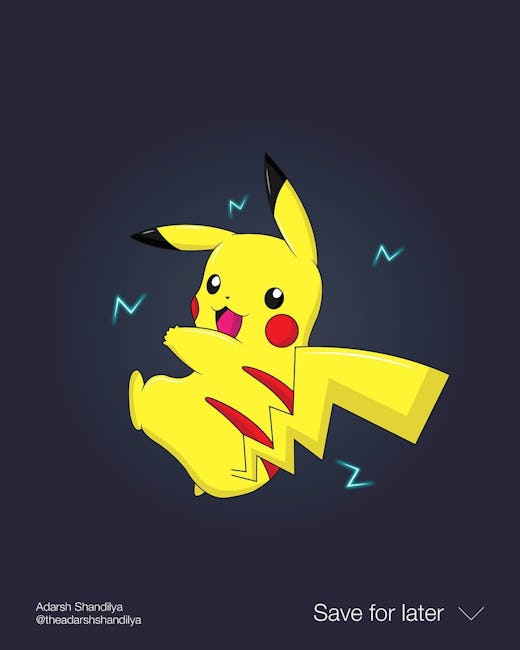 How to make pikachu in illustrator
Start Simple.
I have made a very simple line- art using pen-tool. You can also use a reference.
Add Comic Strokes.
Check Comic Brush tutorial. You can also use the width-tool.
Base Colors.
Add Shadows and Highlights.
Add Background Glow
Refer Glow Effect tutorial.
Add Elements.
Make simple electric sparks and add glow.
It's Done!
More booklets by Adarsh Shandilya
More Design booklets
Your recently viewed booklets
See all booklets