Booklet
How to make Illustrations in AI and PS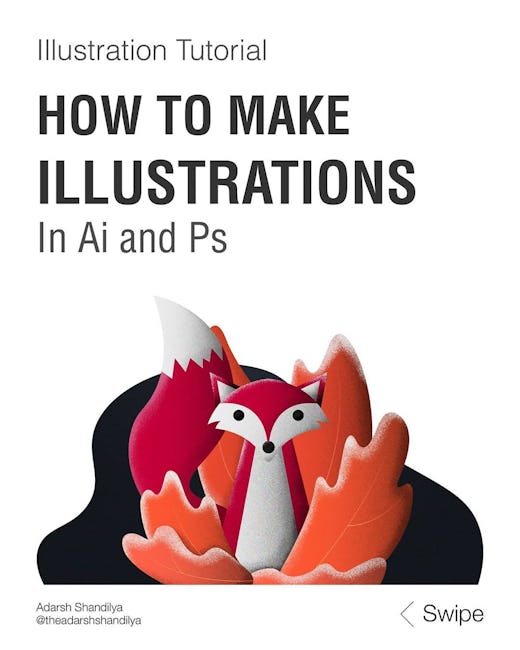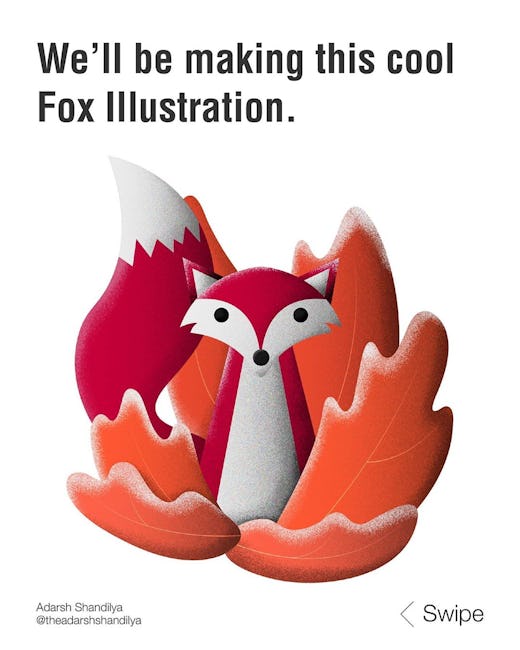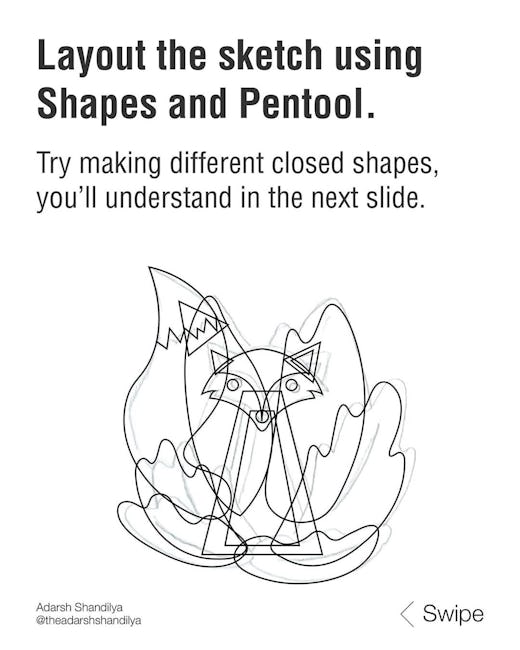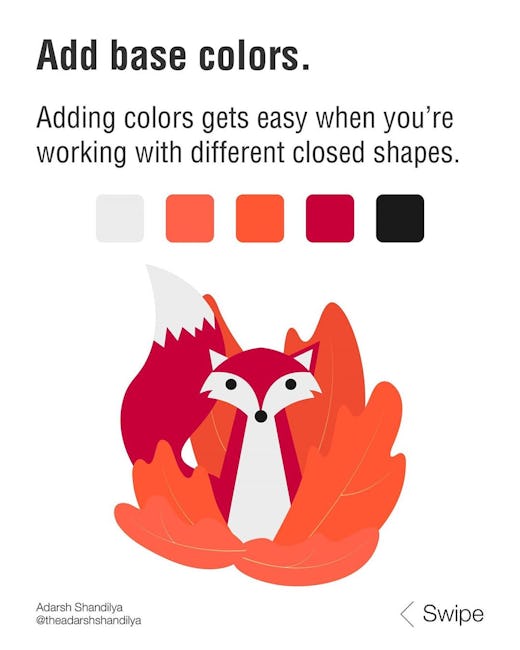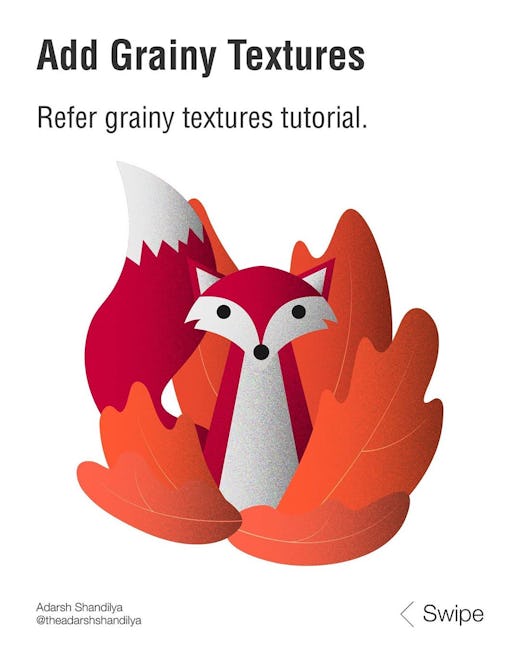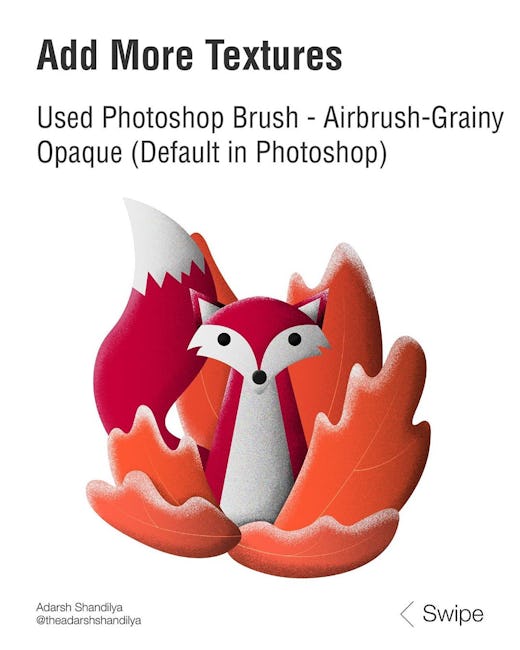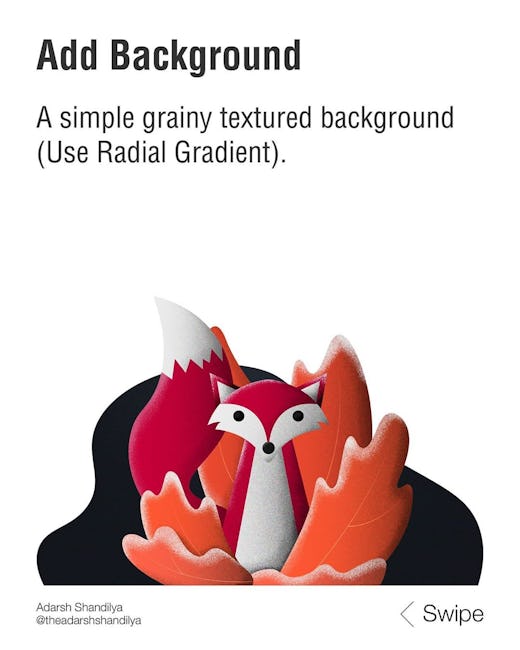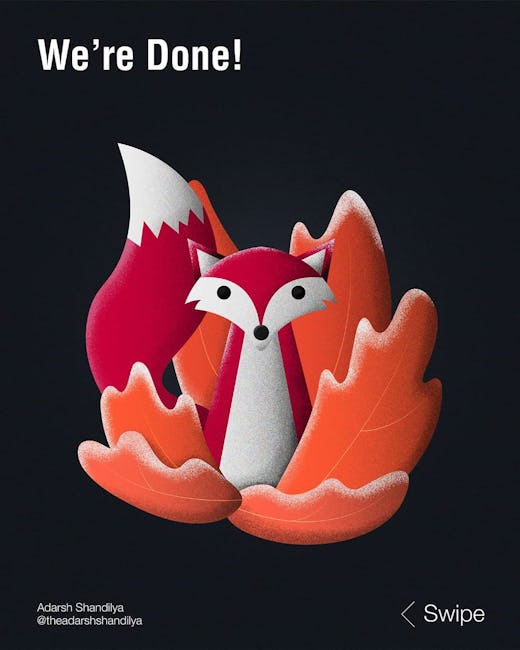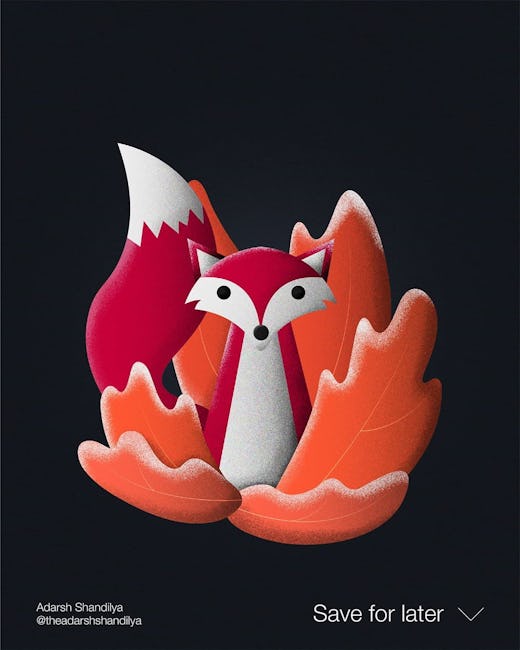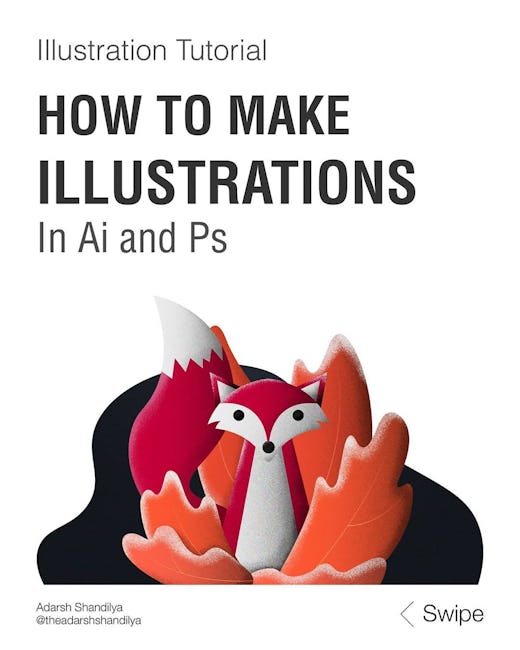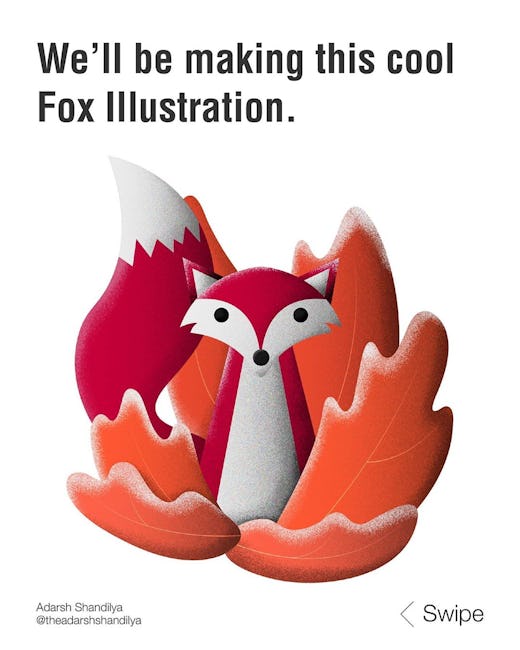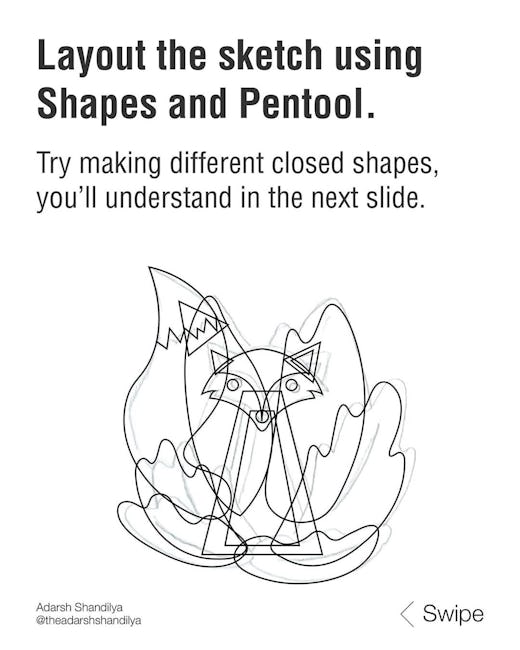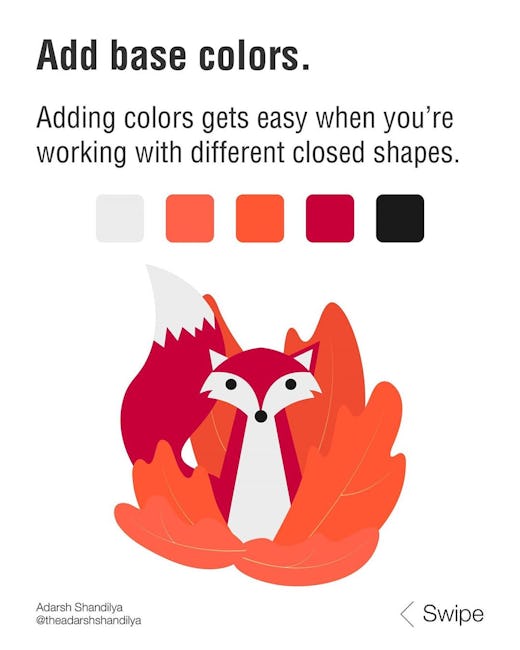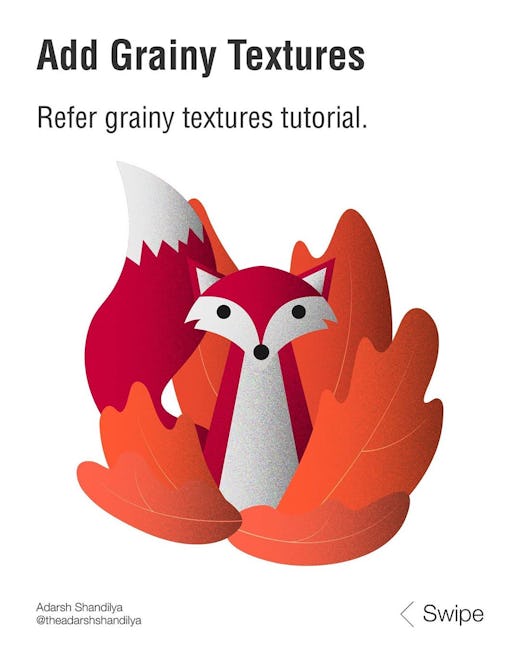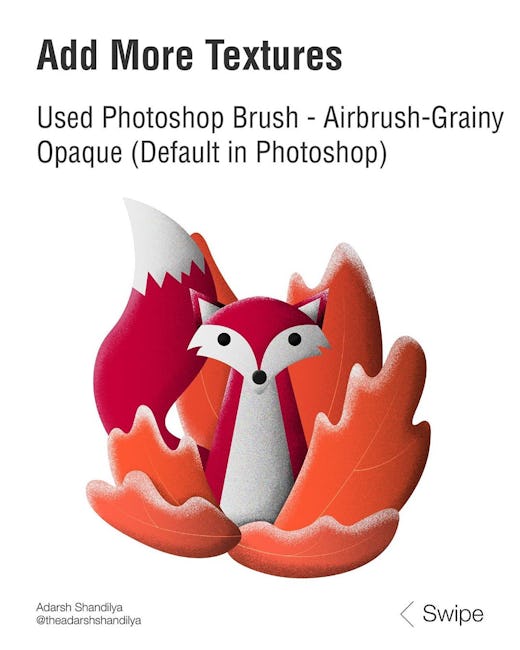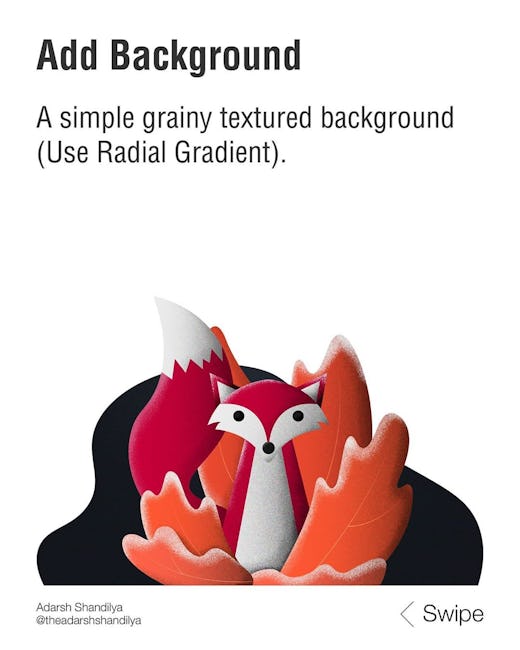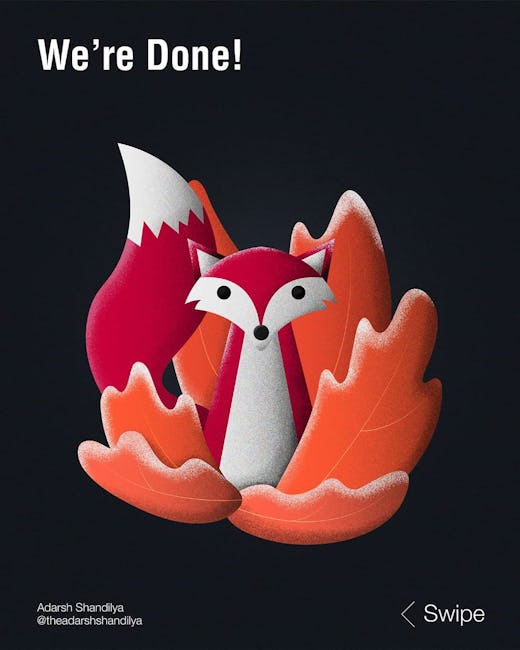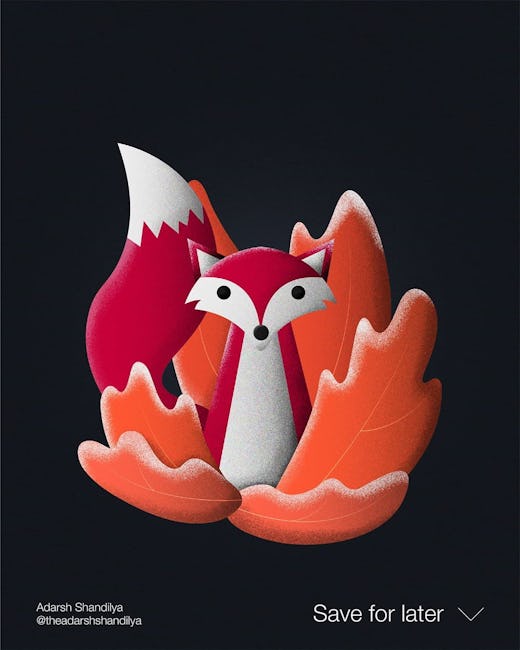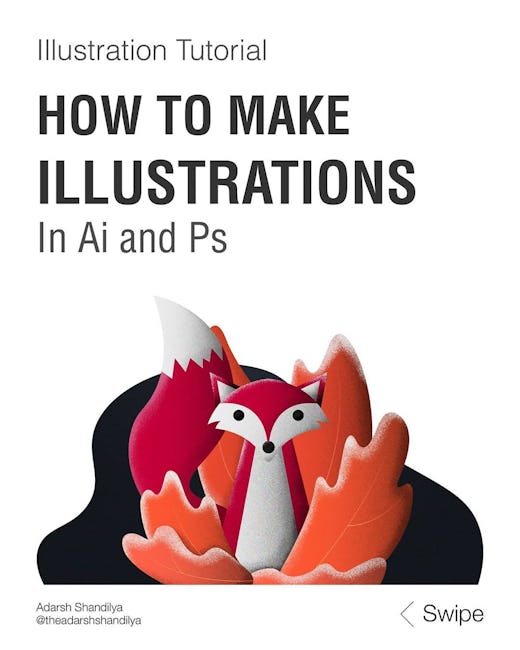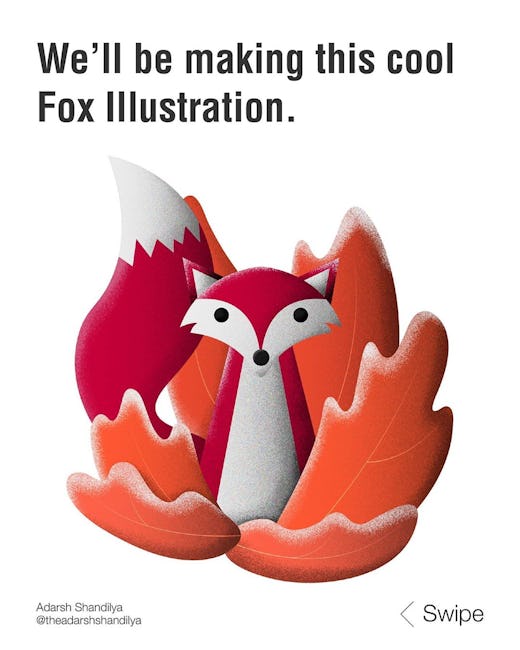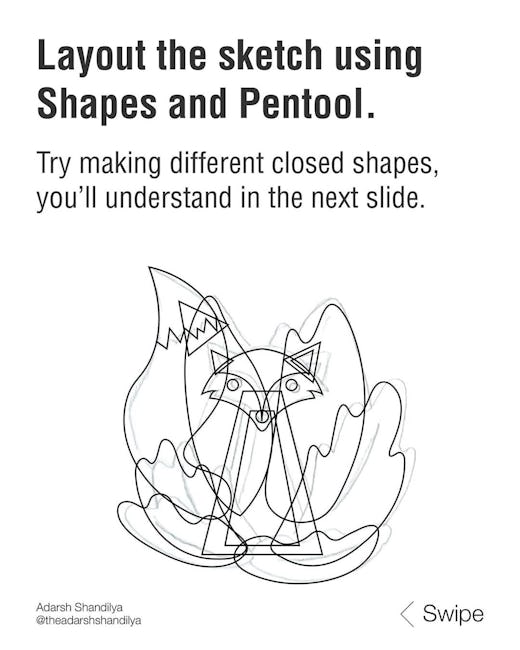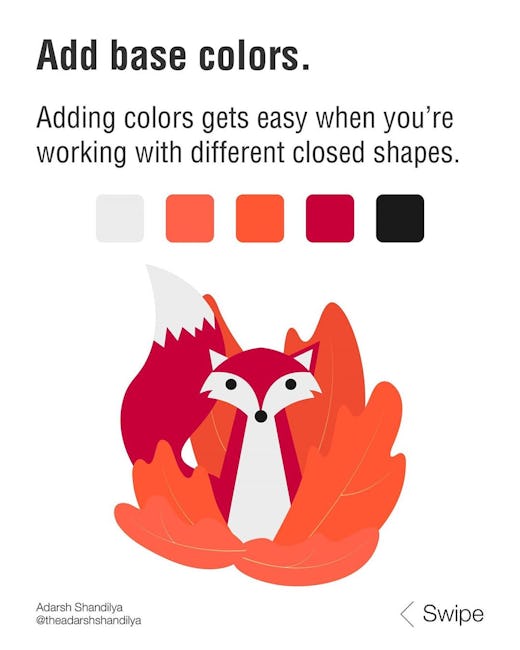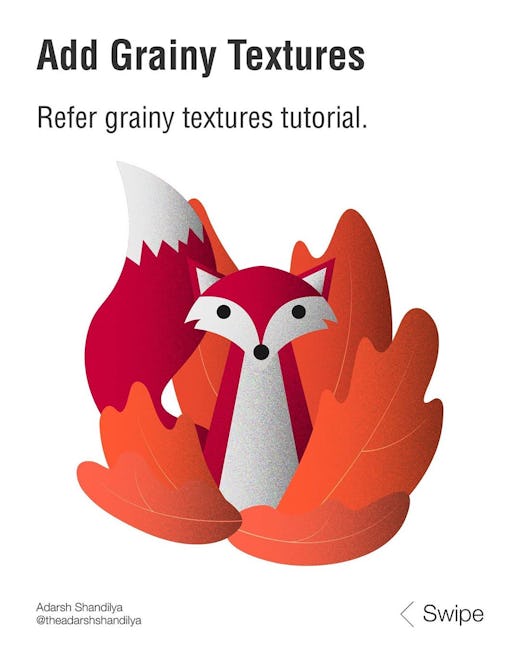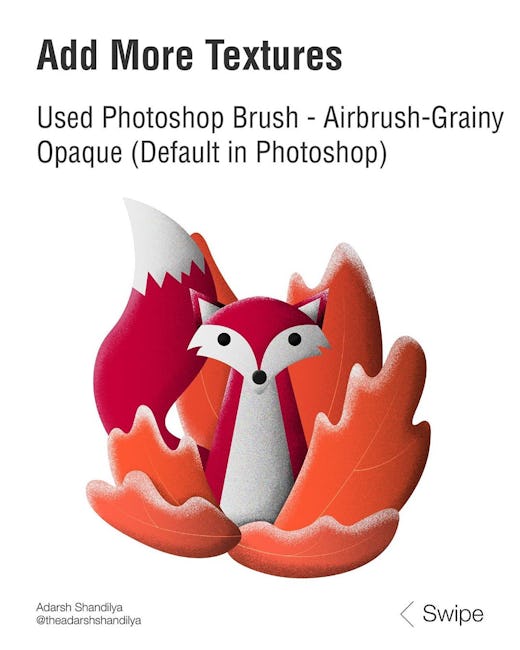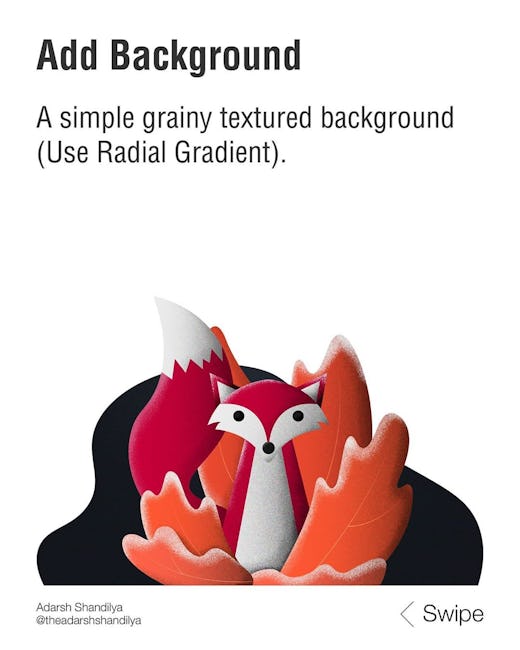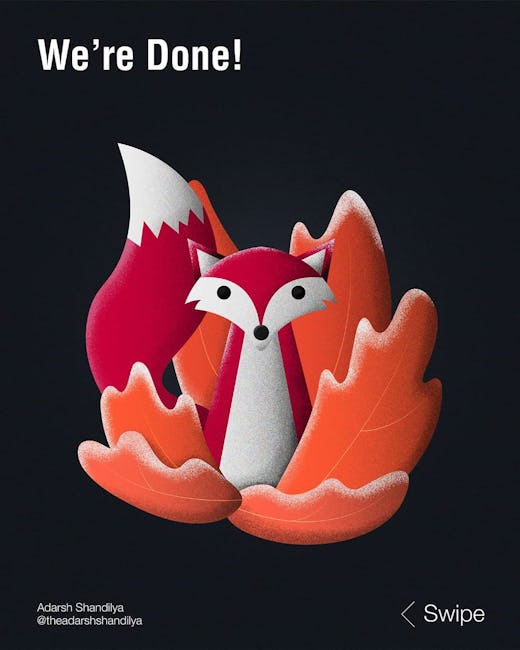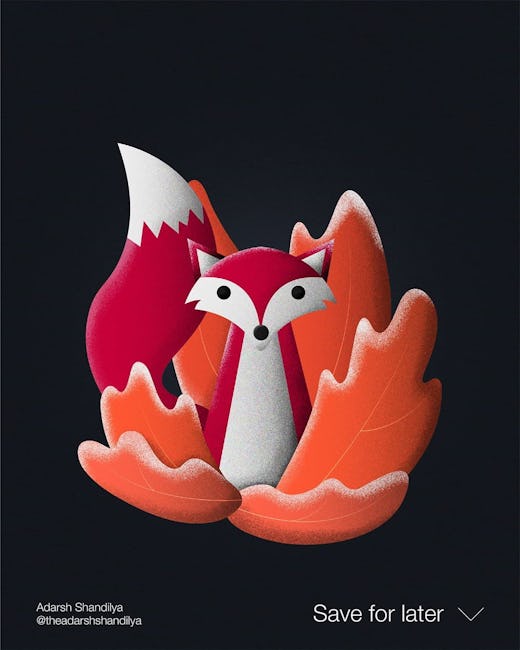 Illustration Tutorial
HOW TO MAKE ILLUSTRATIONS In Ai and Ps
Well be making this cool Fox Illustration.
I start with a very simple sketch on paper.
Layout the sketch using Shapes and Pentool.
Try making different closed shapes, you'll understand in the next slide.
Add base colors.
Adding colors gets easy when you're working with different closed shapes.
Add Grainy Textures
Refer grainy textures tutorial.
Add More Textures
Used Photoshop Brush - Airbrush-Grainy | Opaque (Default in Photoshop)
Add Background
A simple grainy textured background (Use Radial Gradient).
We're done
More booklets by Adarsh Shandilya
More Design booklets
Your recently viewed booklets
See all booklets