Booklet
How to make flamingo in Illustrator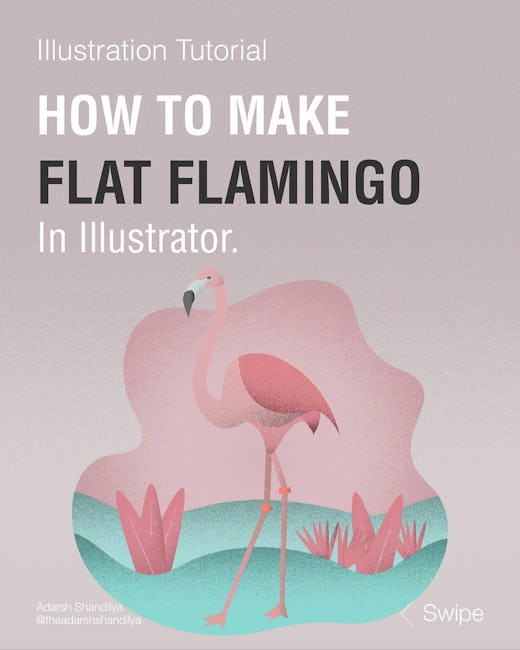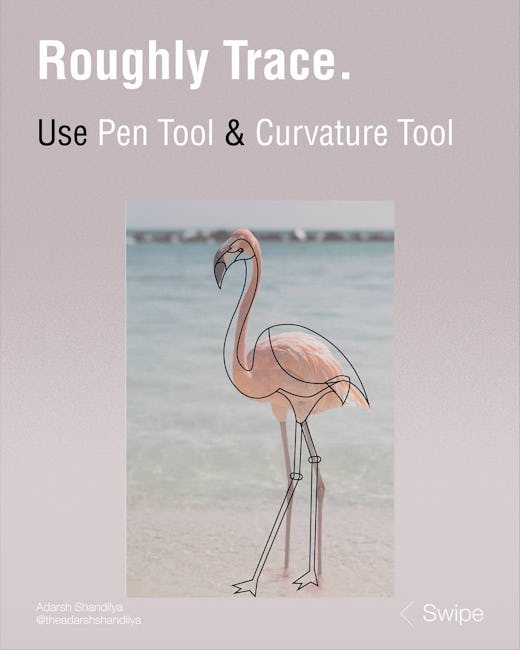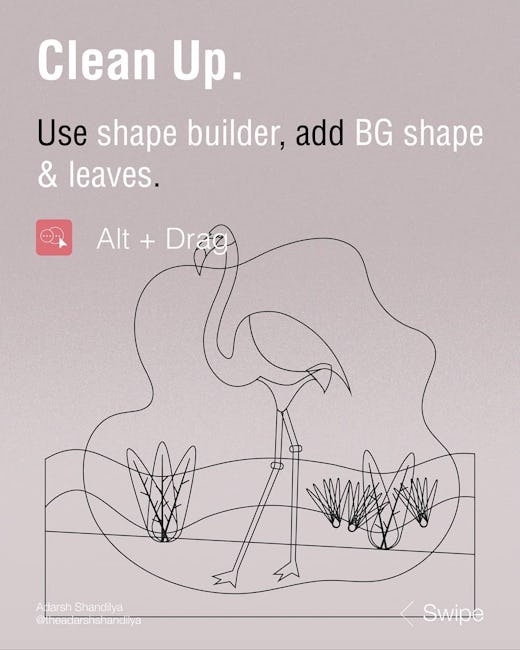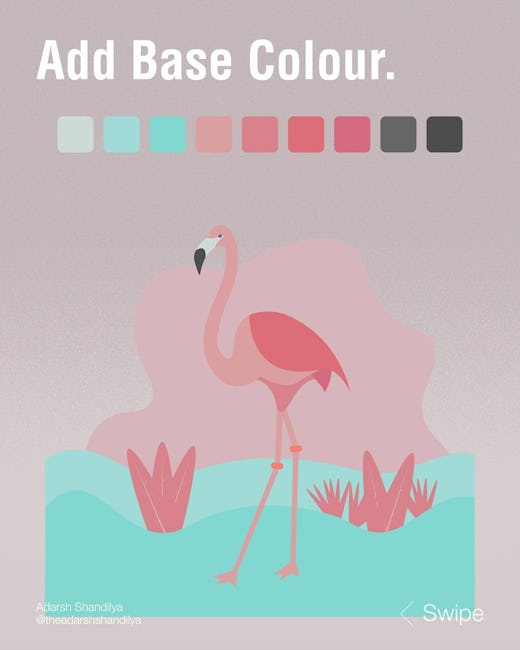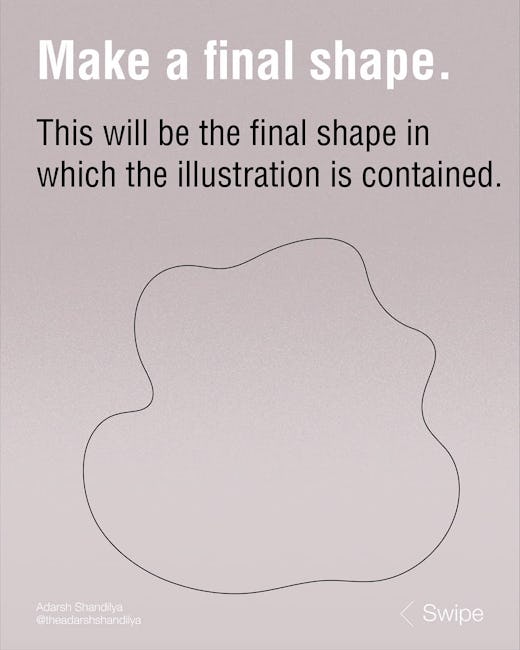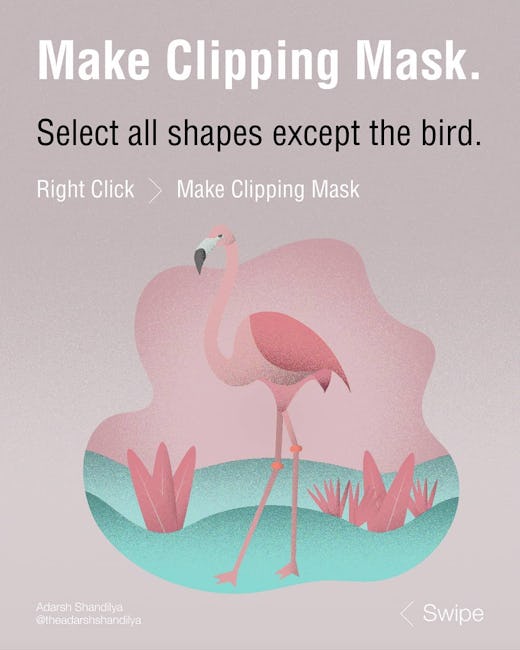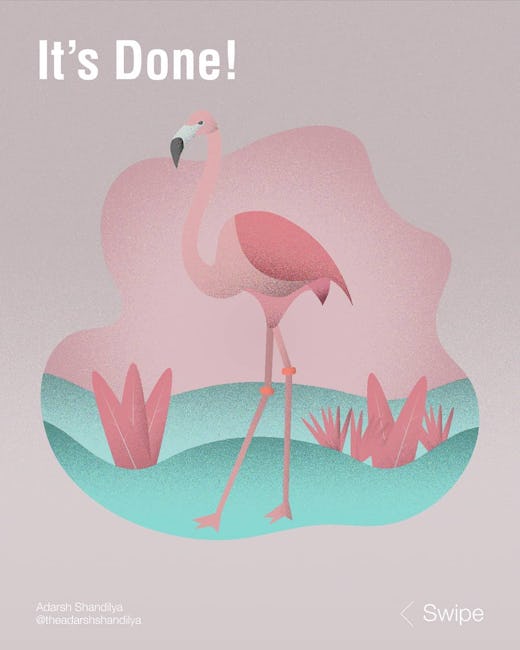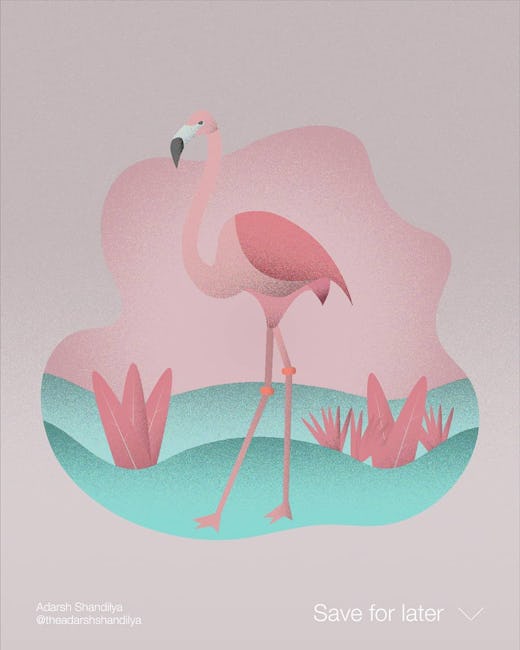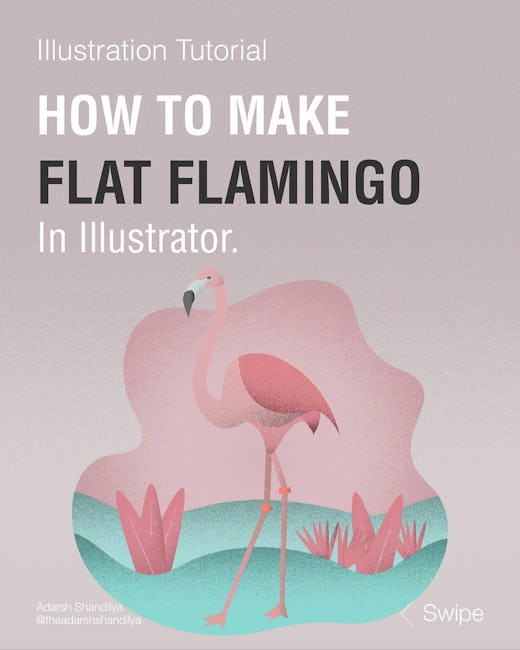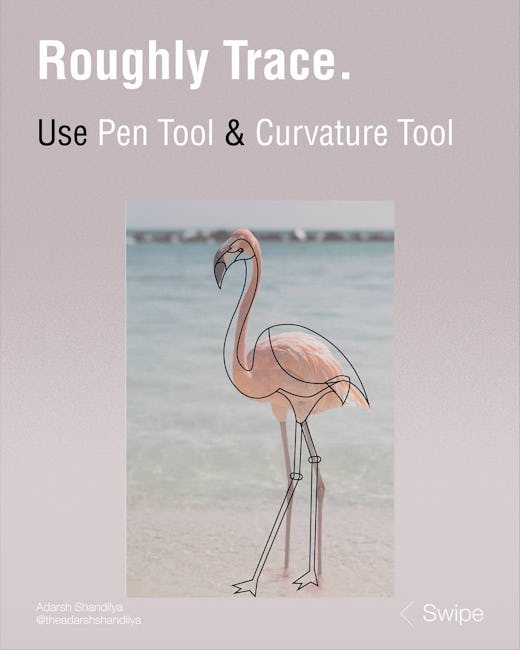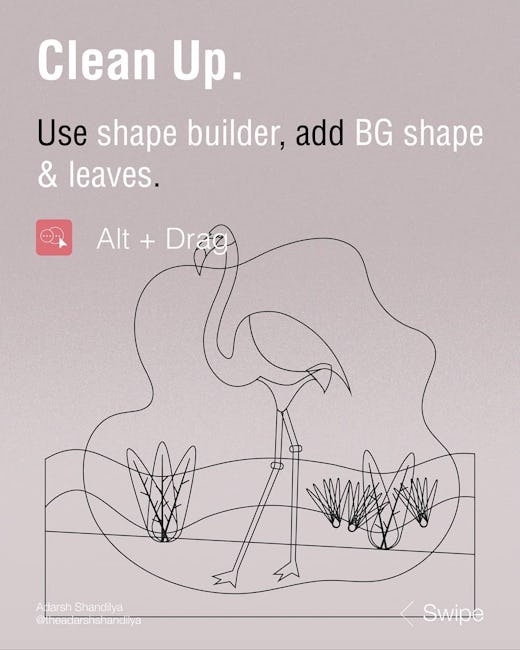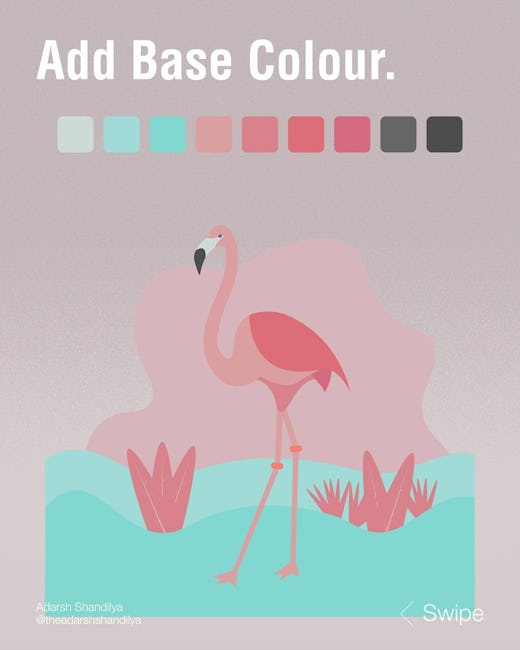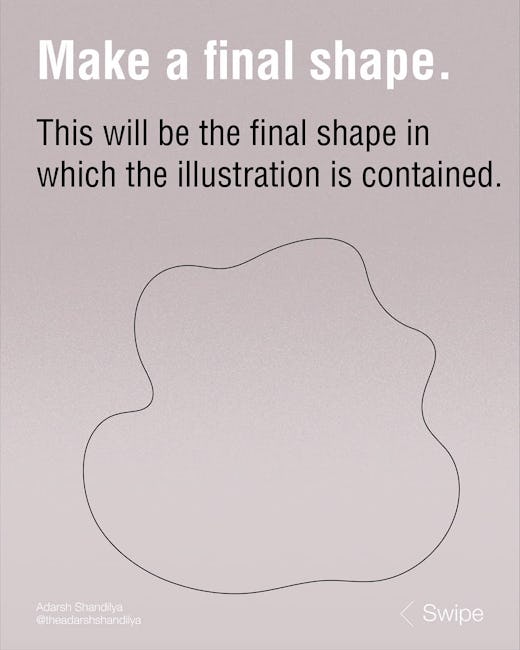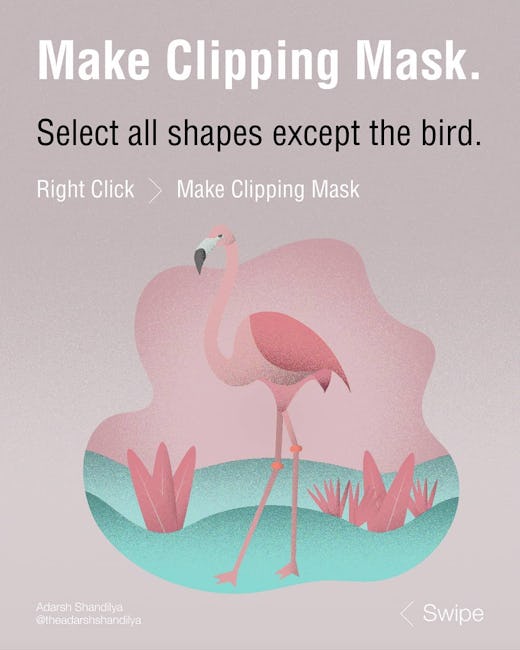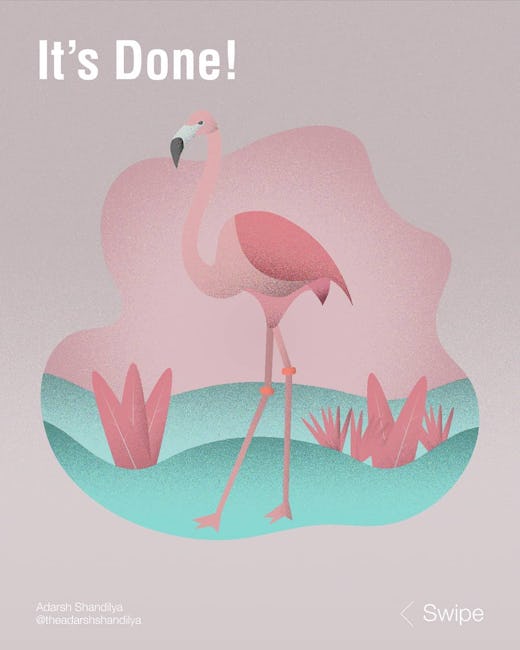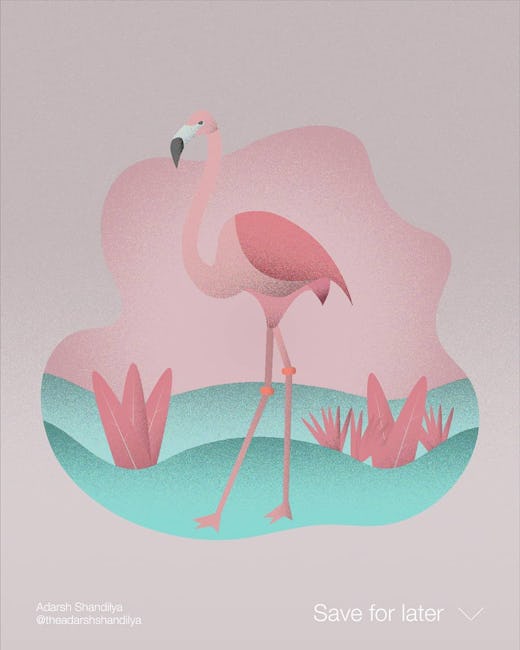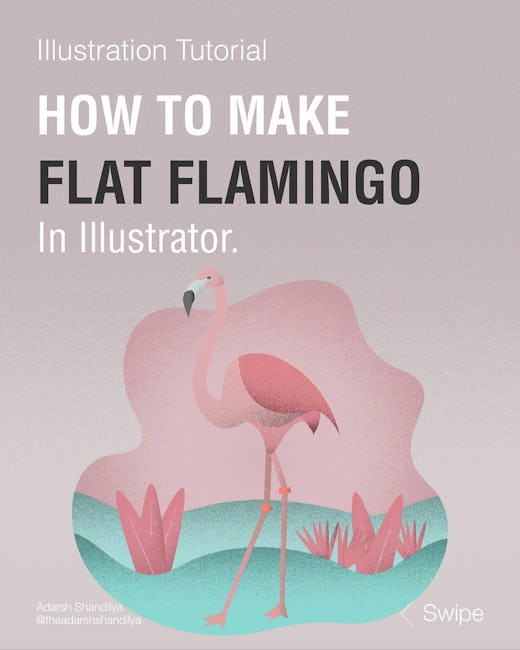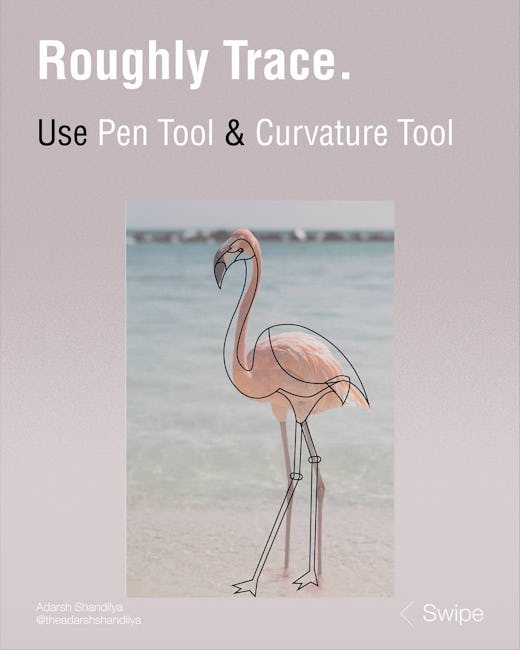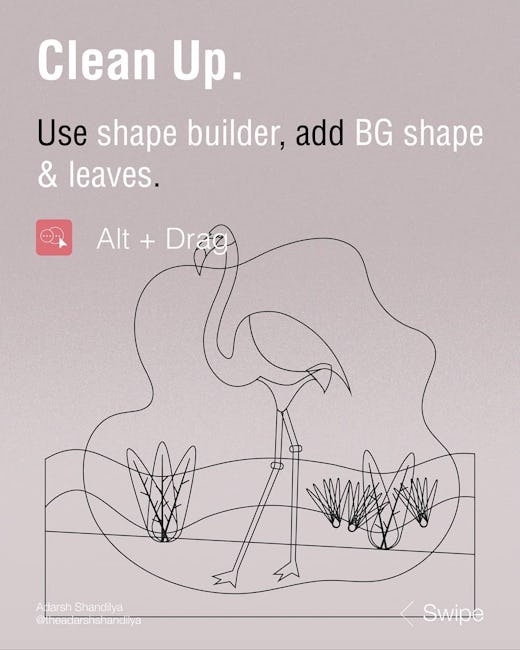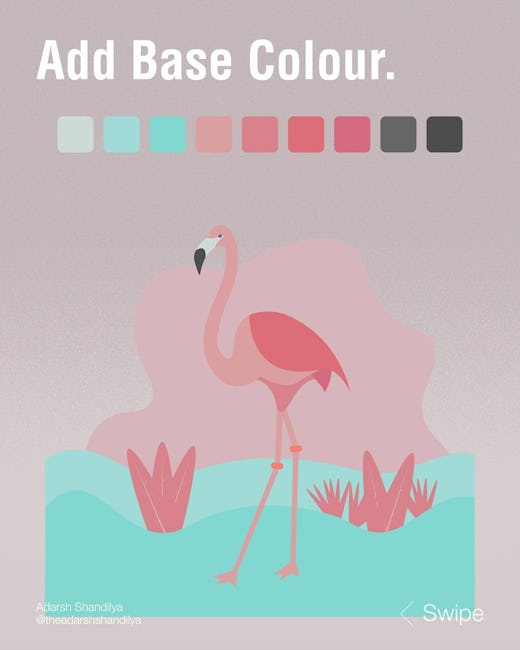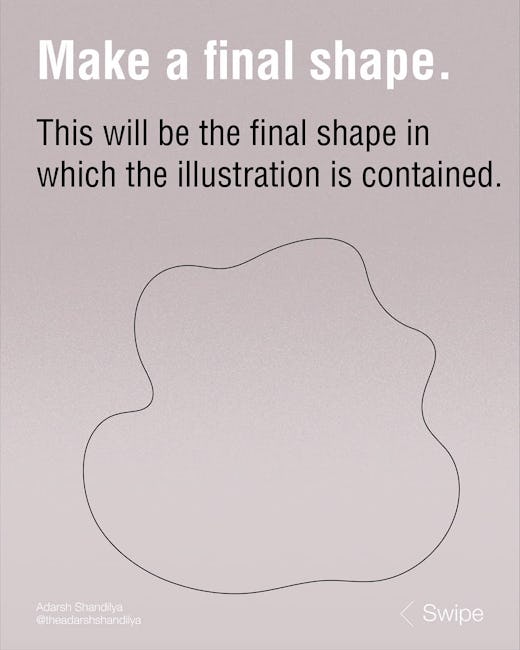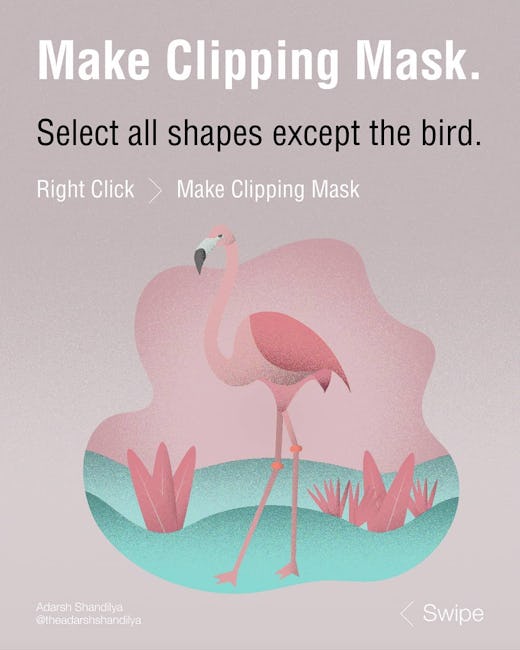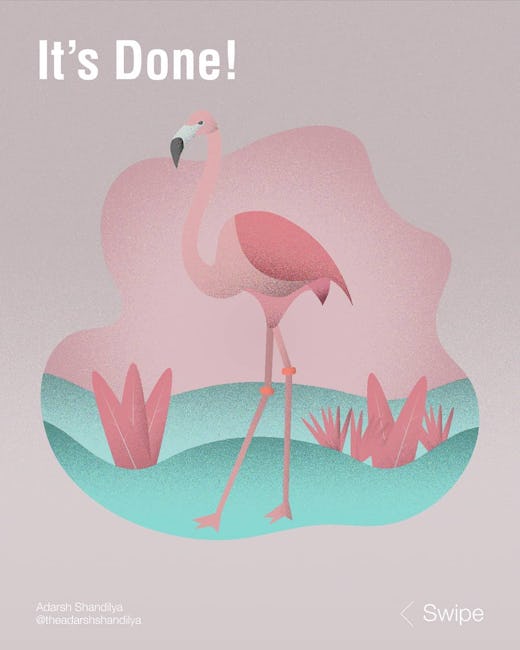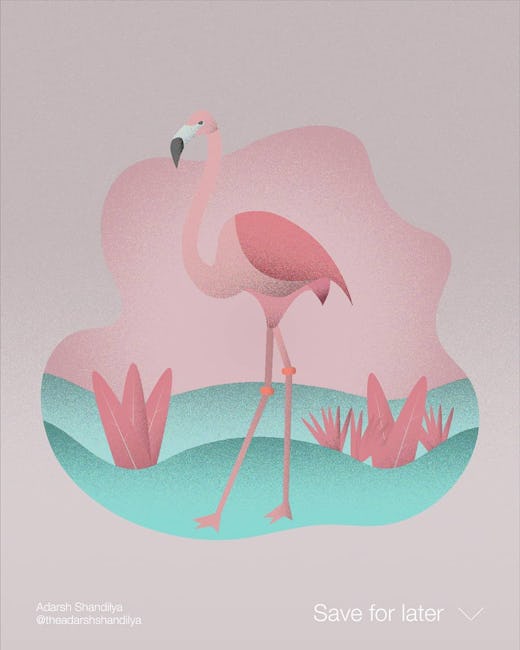 How to make flamingo in Illustrator
Get a reference
For the Flamingo proportions.
Roughly Trace.
Use Pen Too and Curvature Tool
Clean Up.
Use shape builder, add BG shape & leaves
Alt + Drag
Base Colour.
Add Grainy Shadows.
Shadows tutorial.
Make a final shape.
This will be the final shape in which the illustration is contained.
Make Clipping Mask.
Select all shapes except the bird.
Right Click > Make Clipping Mask
It's Done!
More booklets by Adarsh Shandilya
More Design booklets
Your recently viewed booklets
See all booklets