Booklet
How to Make Automatic Dino Game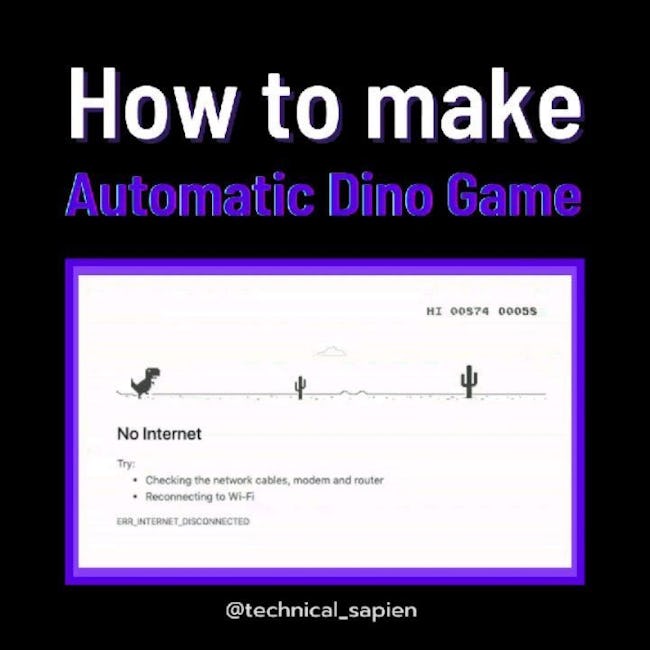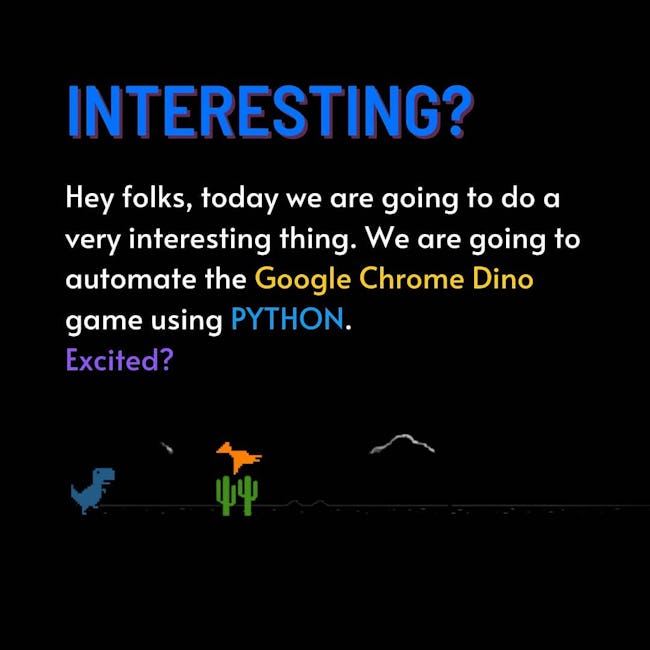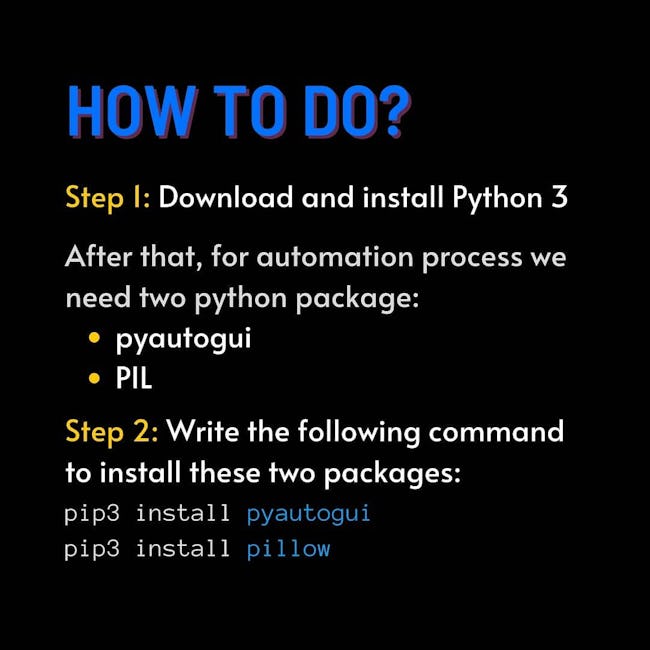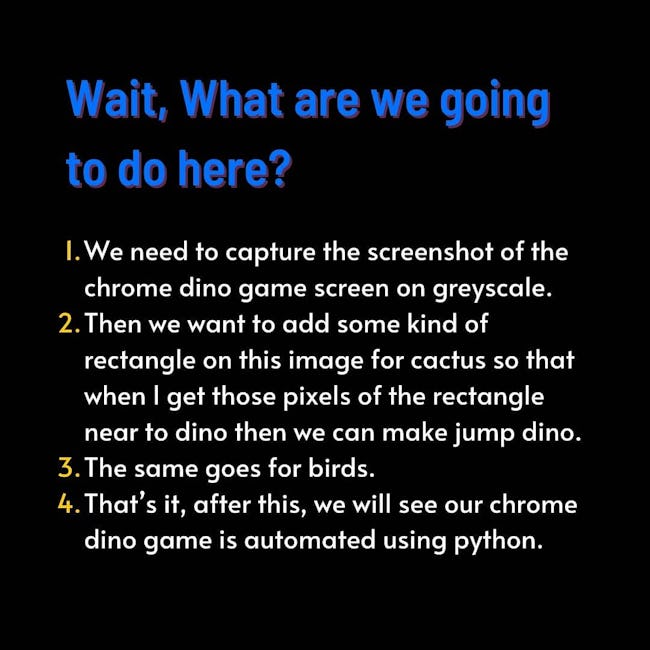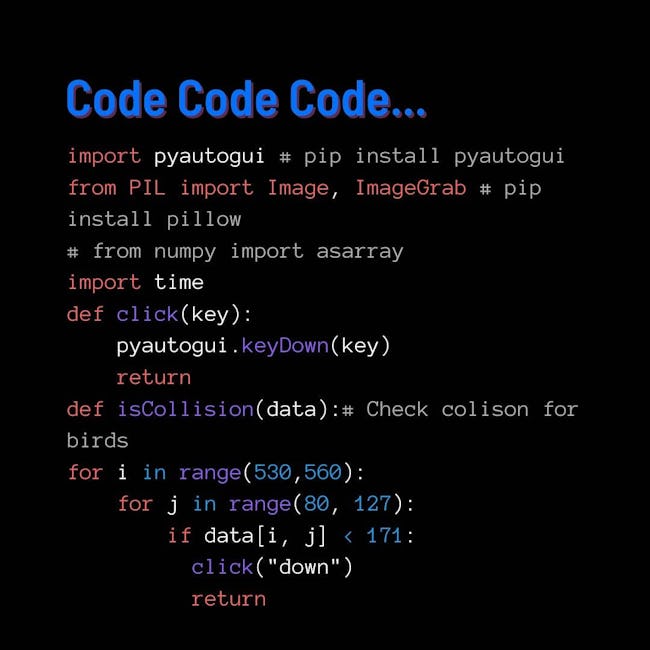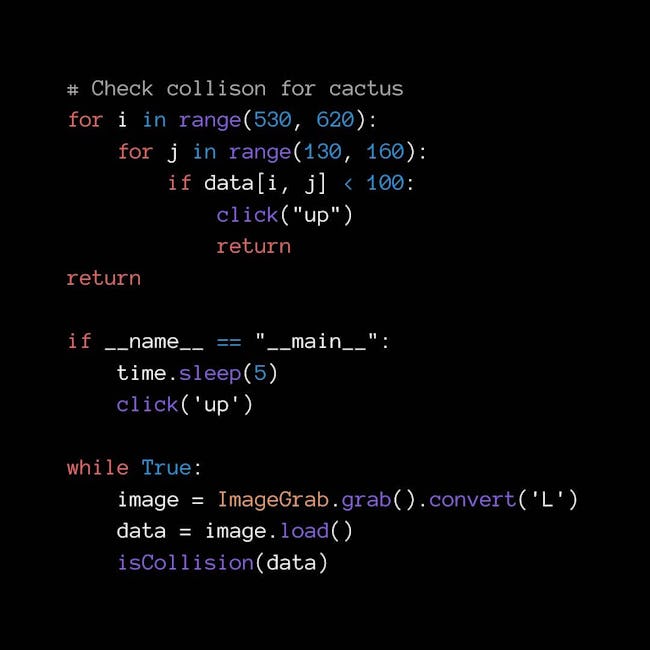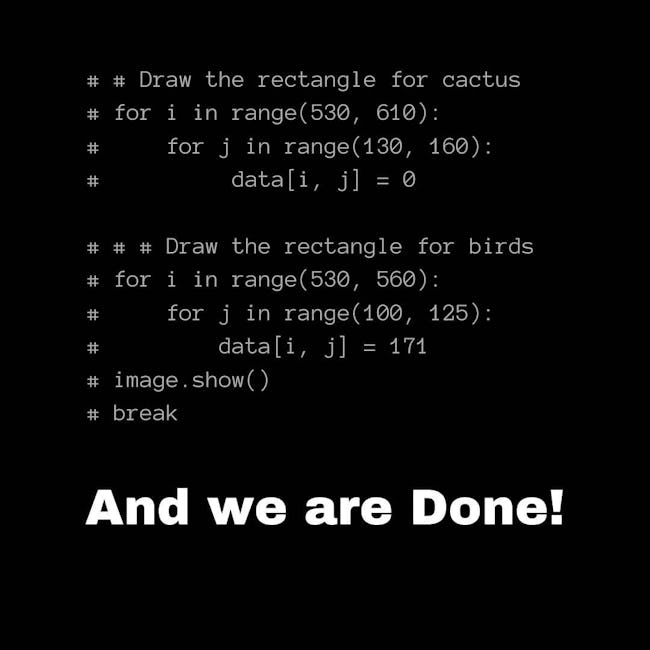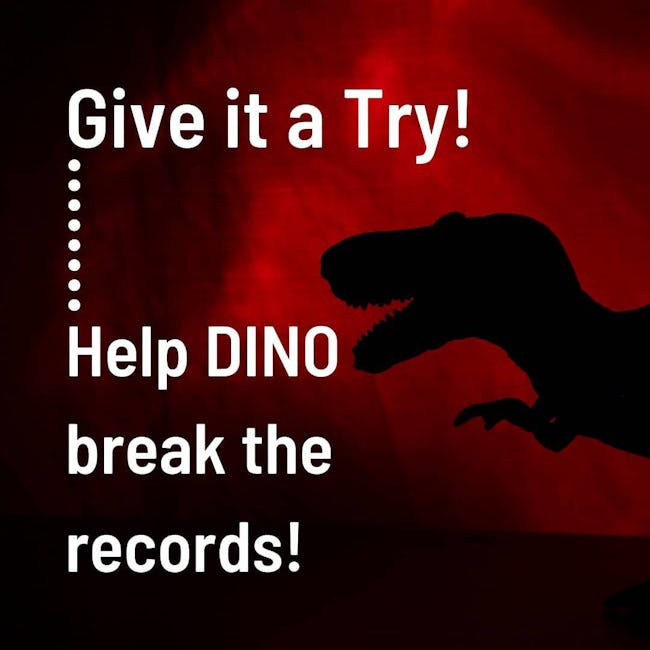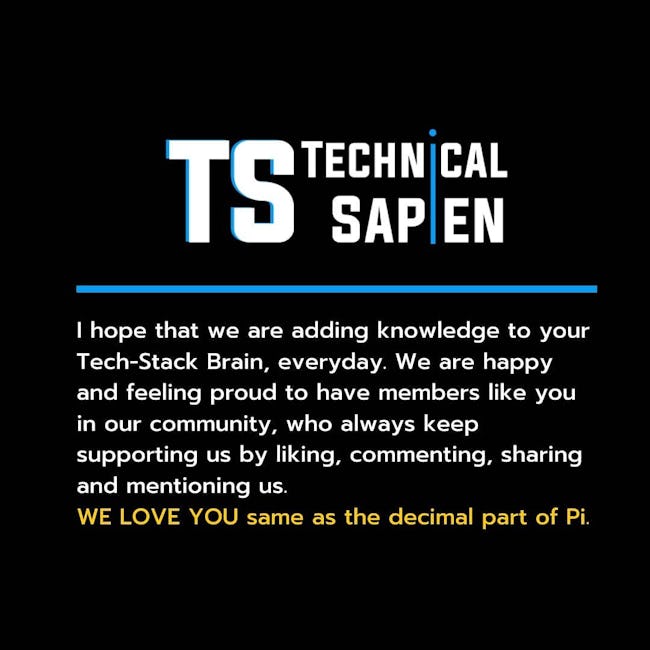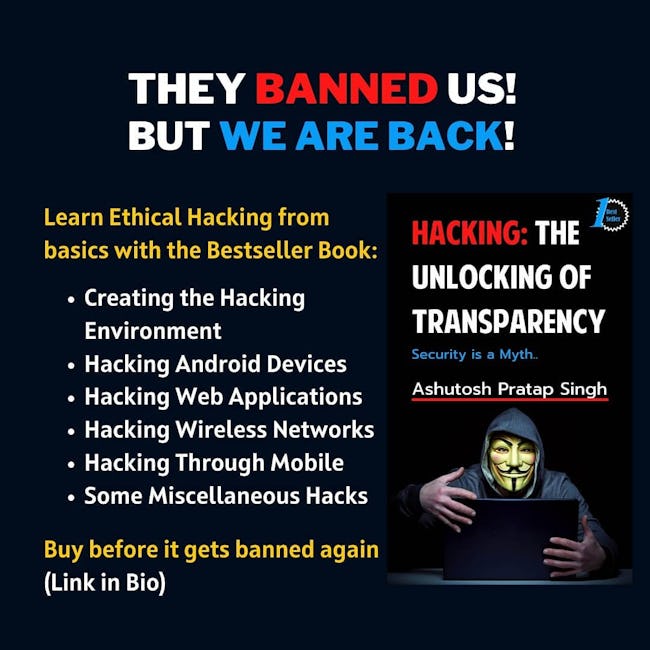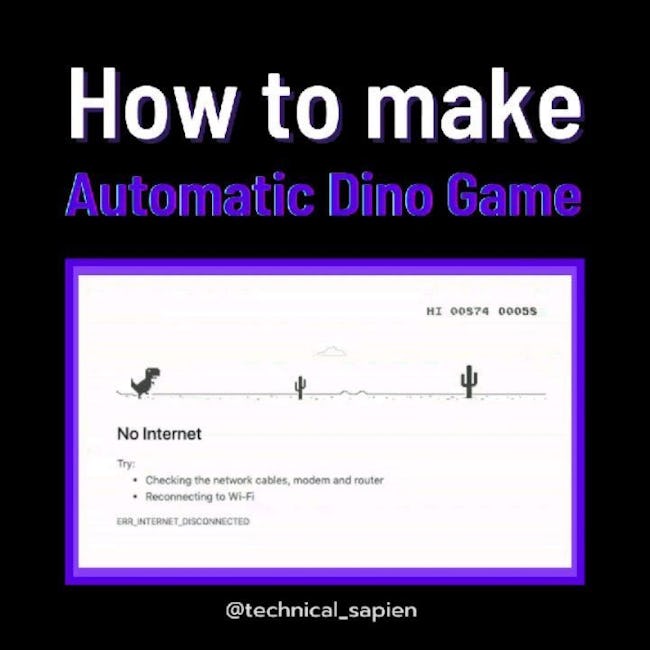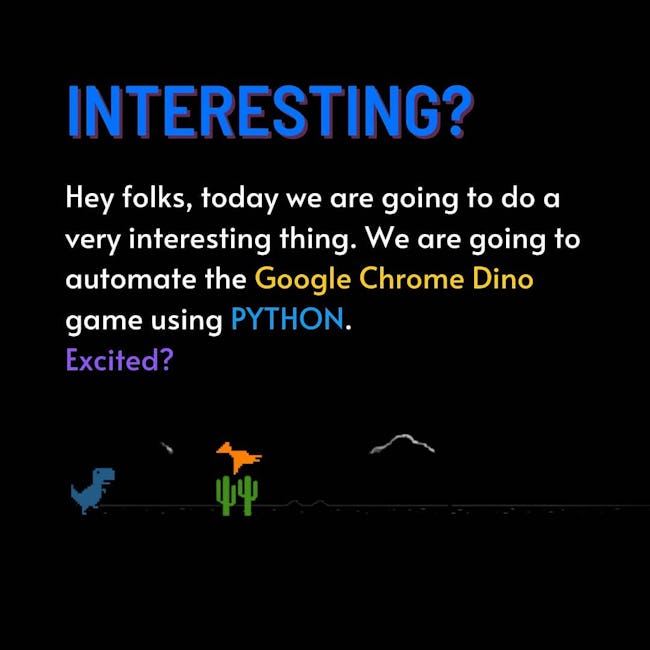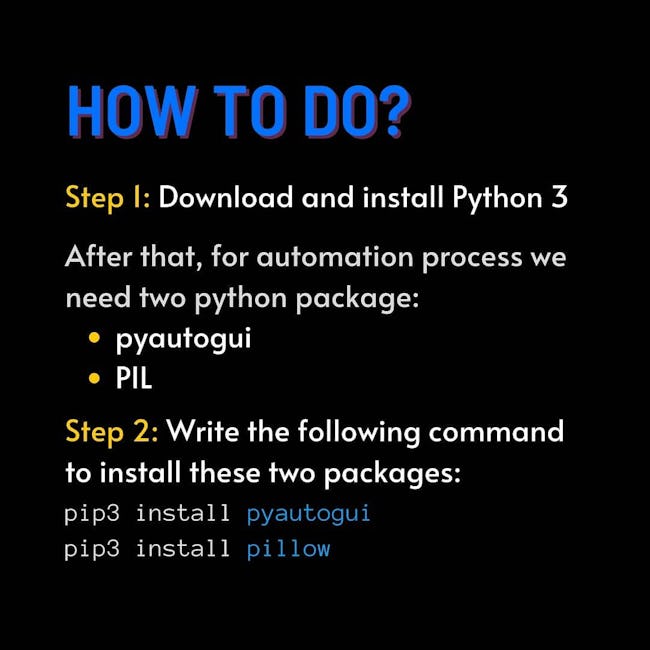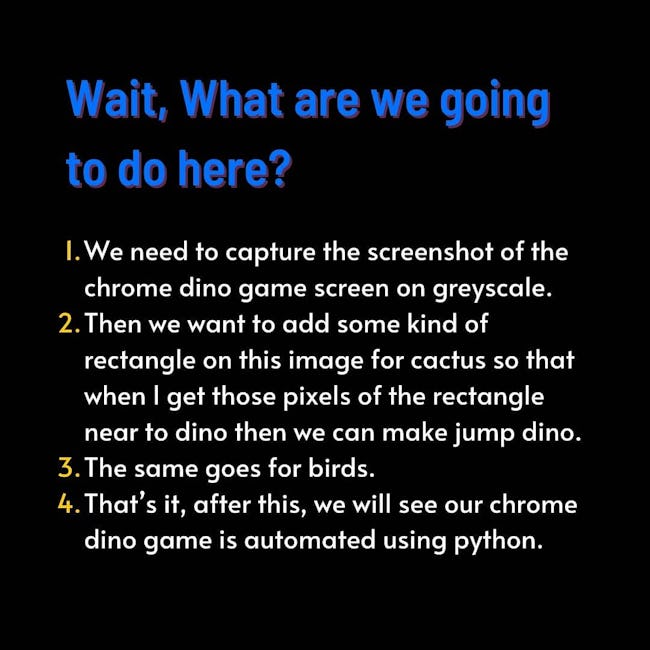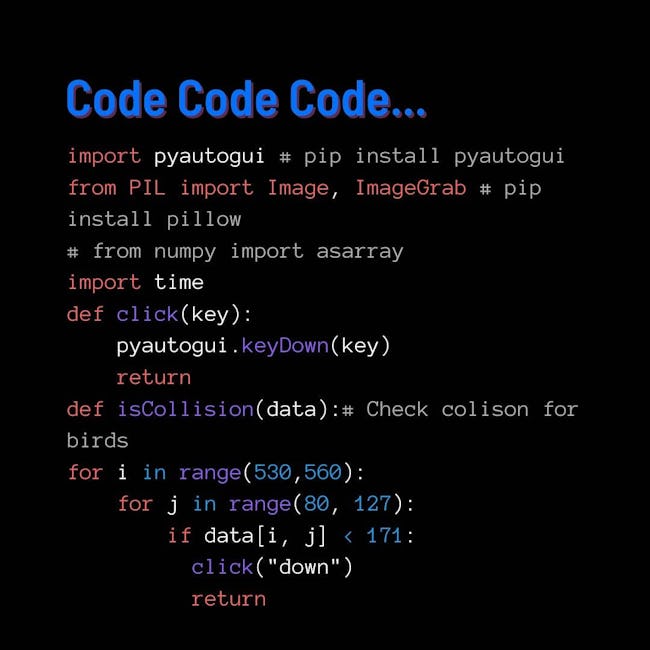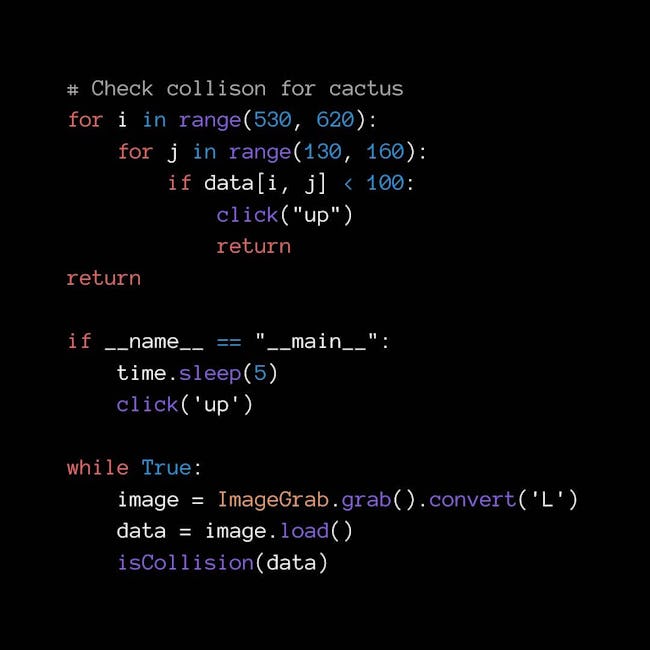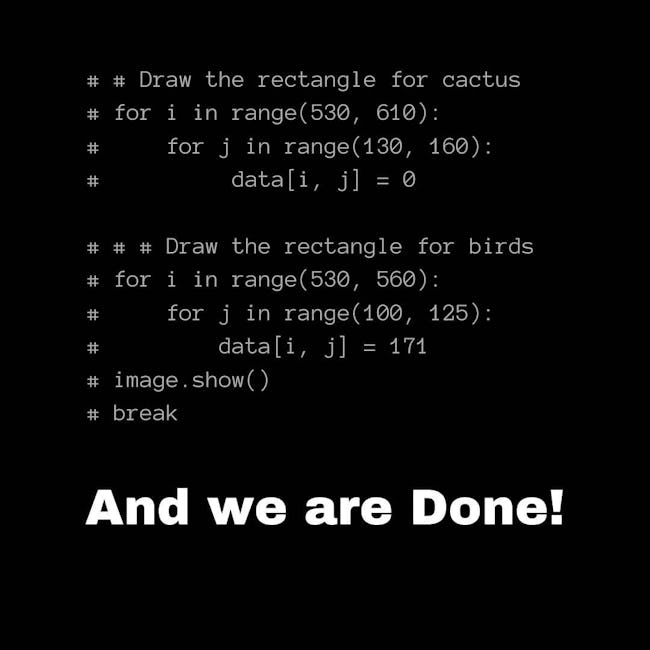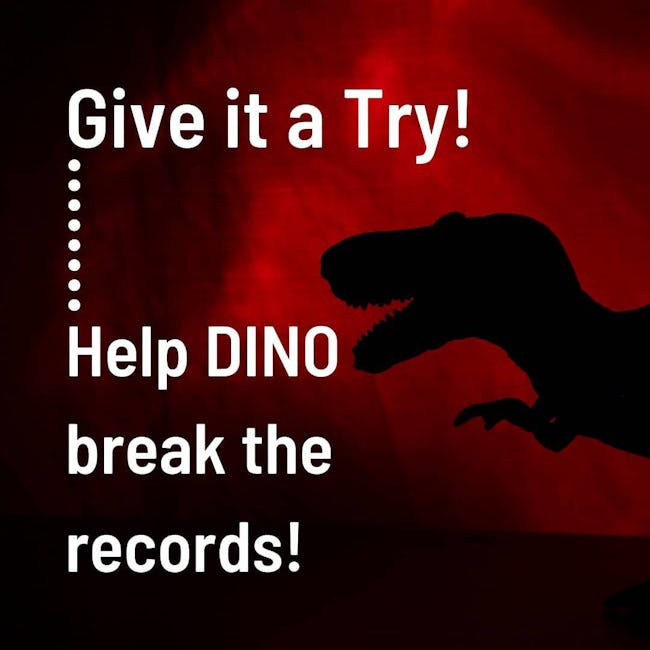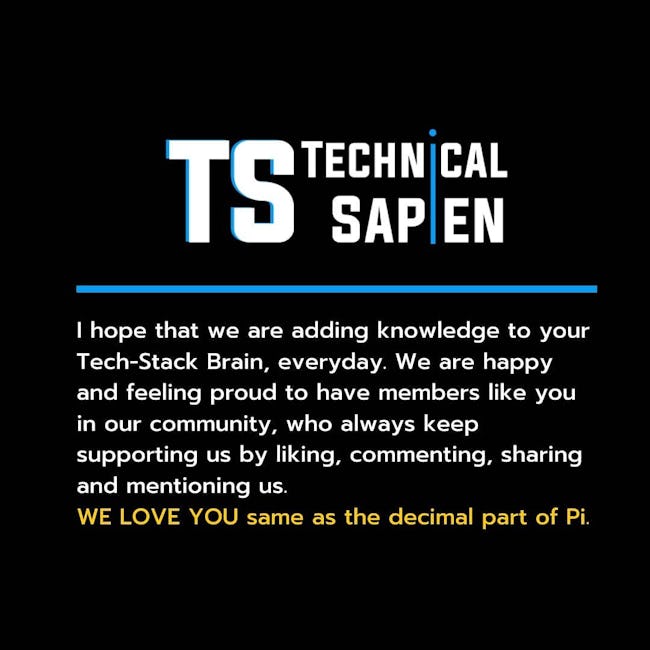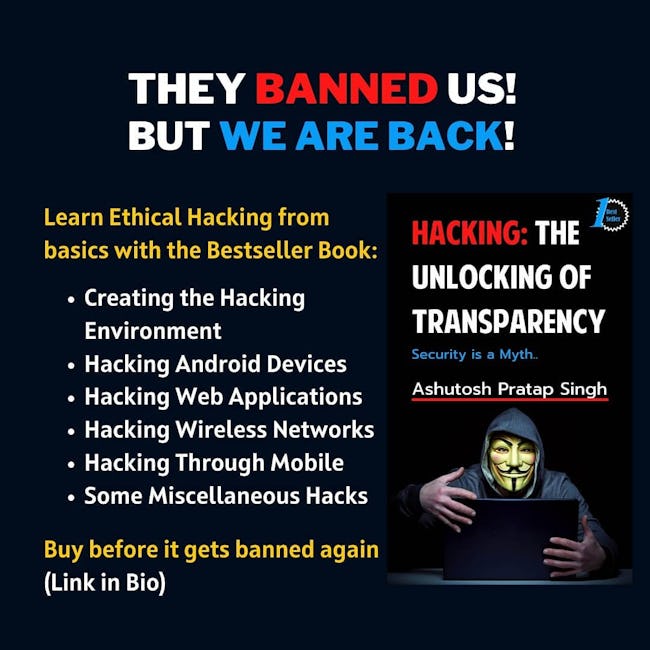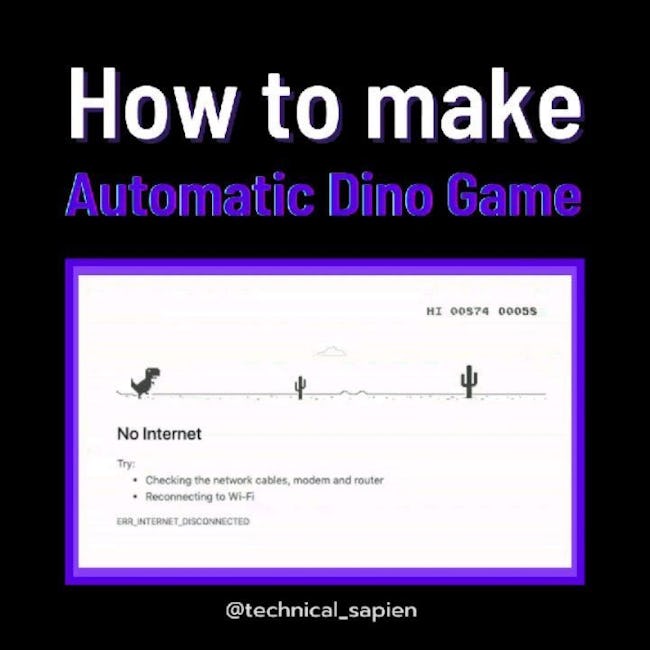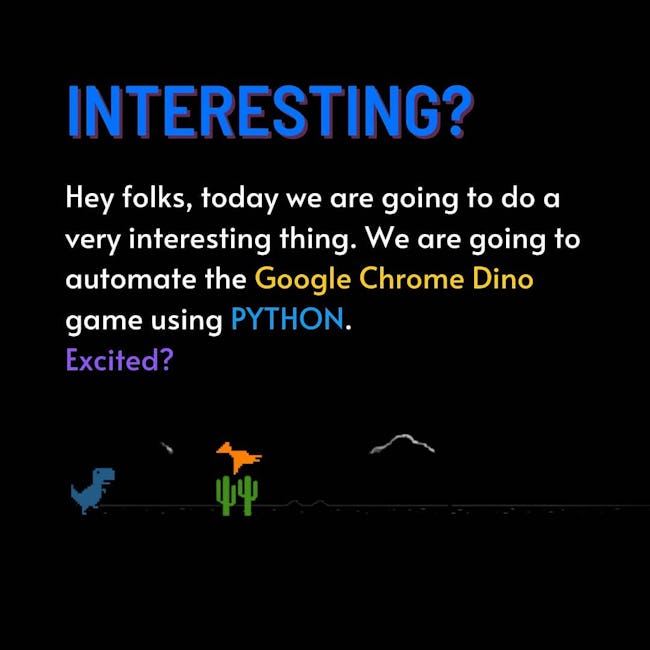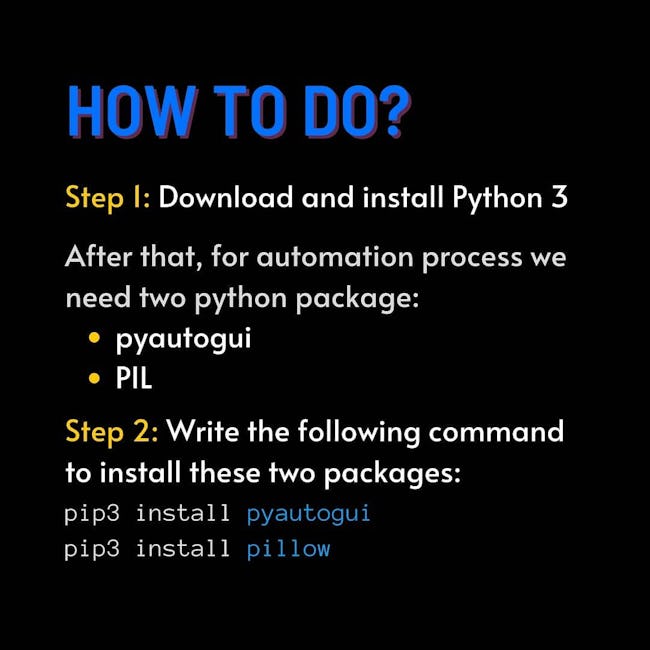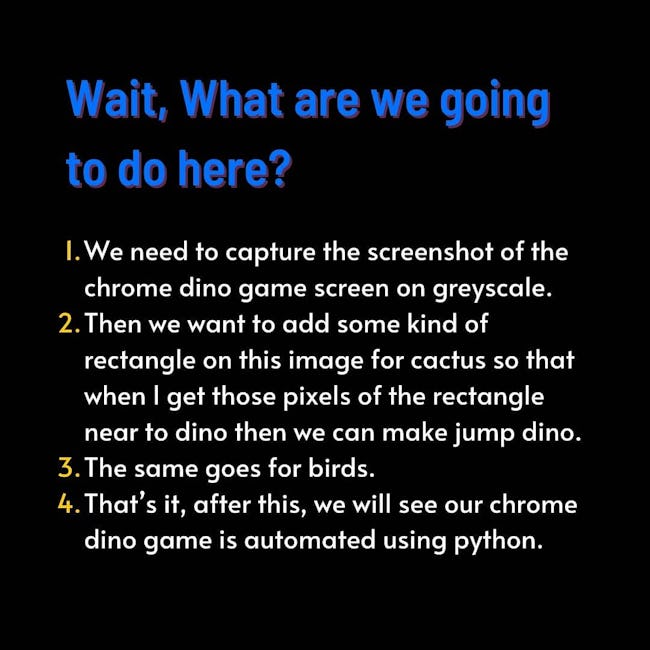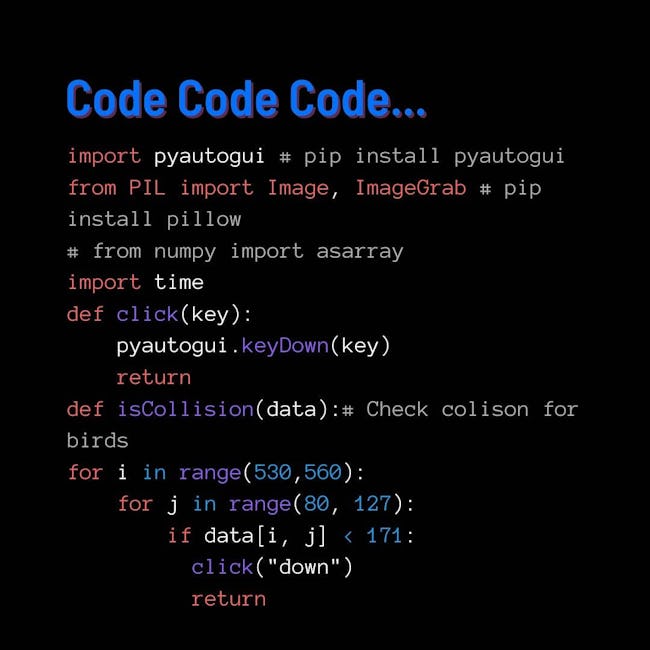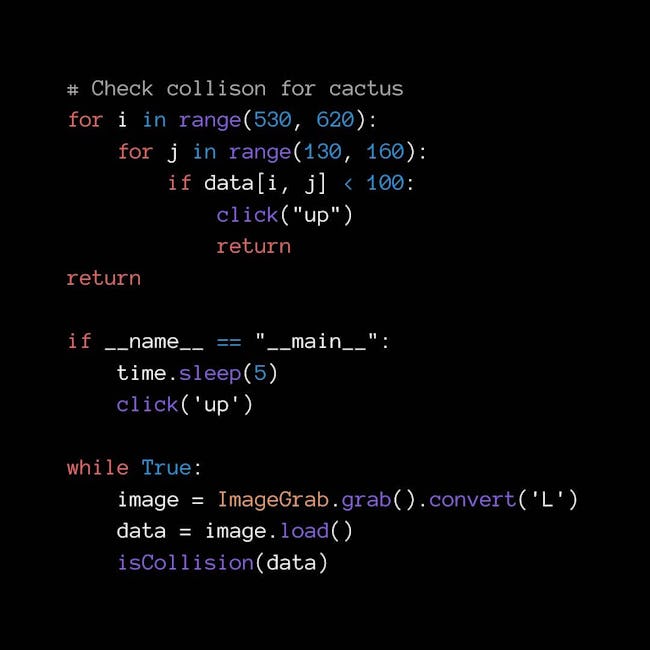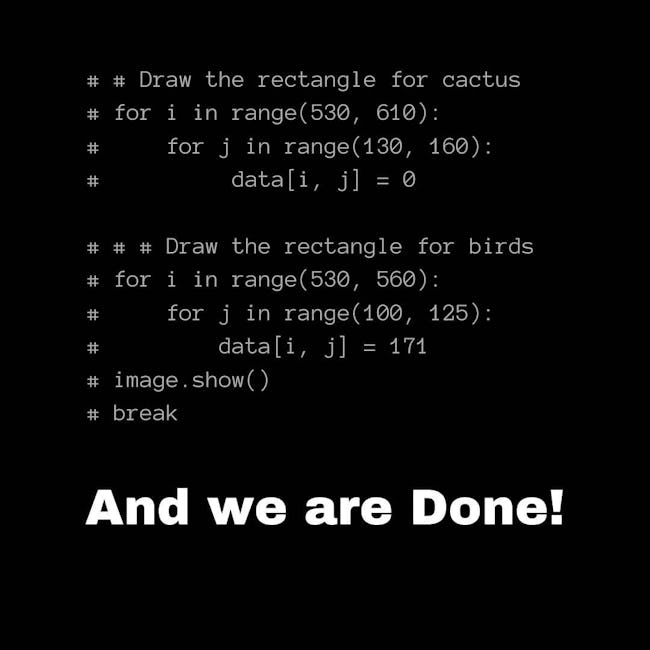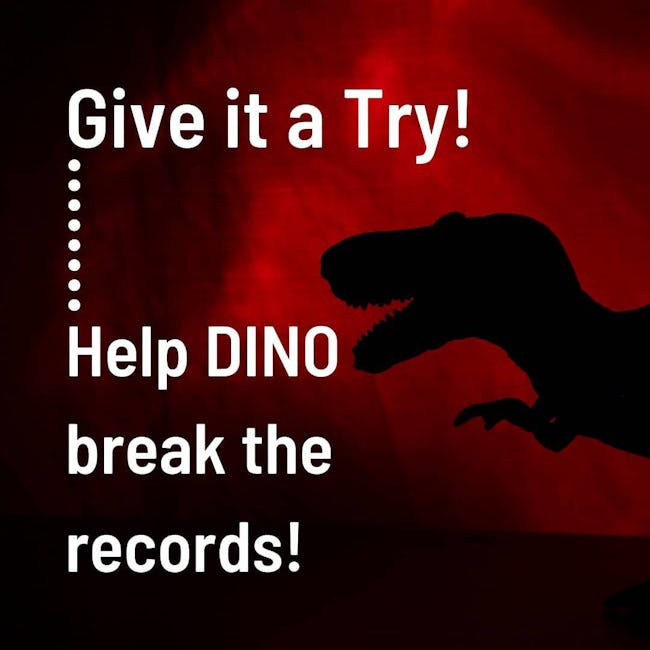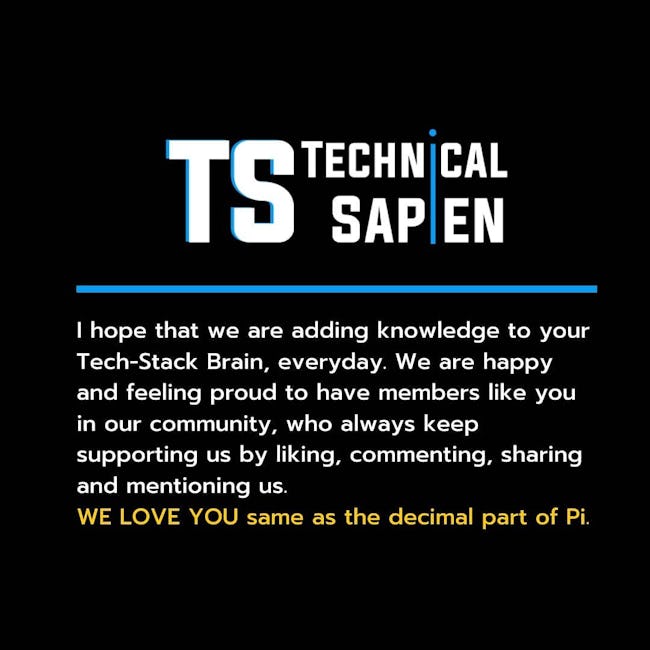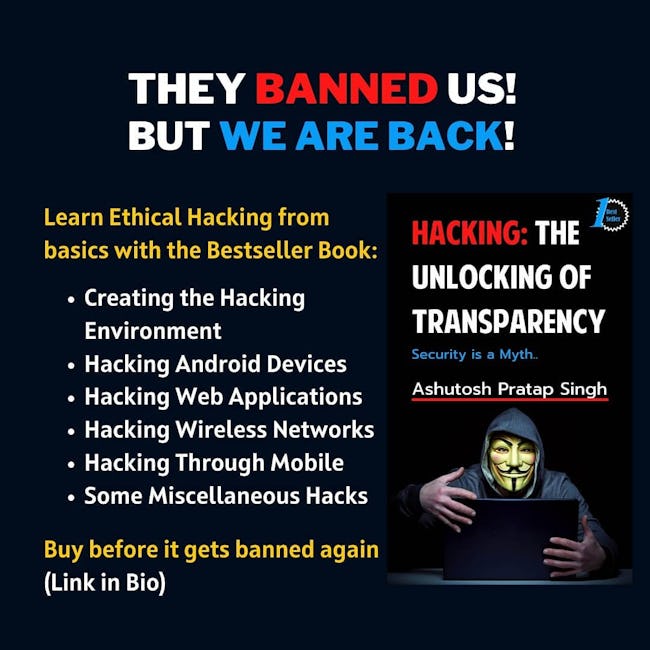 How to Make Automatic Dino Game
INTERESTING?
Hey folks, today we are going to do a very interesting thing. We are going to automate the Google Chrome Dino game using PYTHON.
Excited?
HOW TO DO?
Step 1: Download and install Python 3 After that, for automation process we need two python package:
Step 2: Write the following command to install these two packages: pip3 install pyautogui pip3 install pillow
Wait, What are we going to do here?
We need to capture the screenshot of the chrome dino game screen on greyscale.
Then we want to add some kind of rectangle on this image for cactus so that when I get those pixels of the rectangle near to dino then we can make jump dino.
The same goes for birds.
That's it, after this, we will see our chrome dino game is automated using python.
CODE CODE CODE
And we are Done!
Give it a Try! 'Help DINO break the records!
More booklets by Technical Sapien
More IT & Software booklets
Your recently viewed booklets
See all booklets