Booklet
HOW TO MAKE A WINRAR PASSWORD CRACKER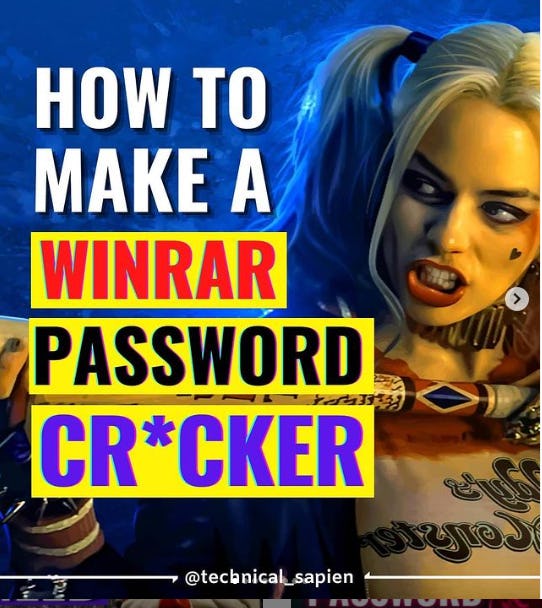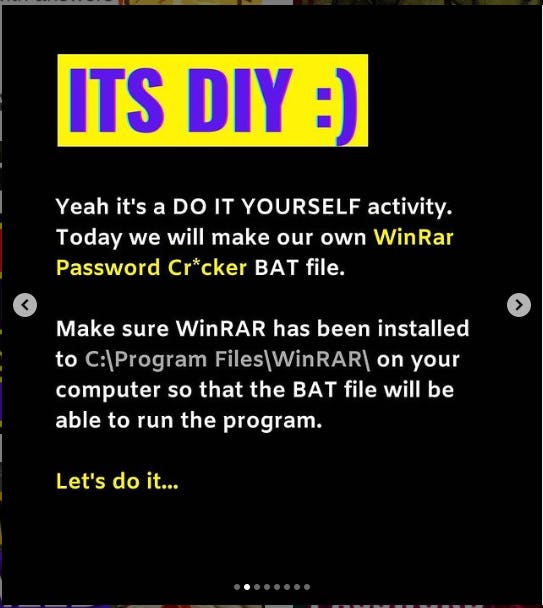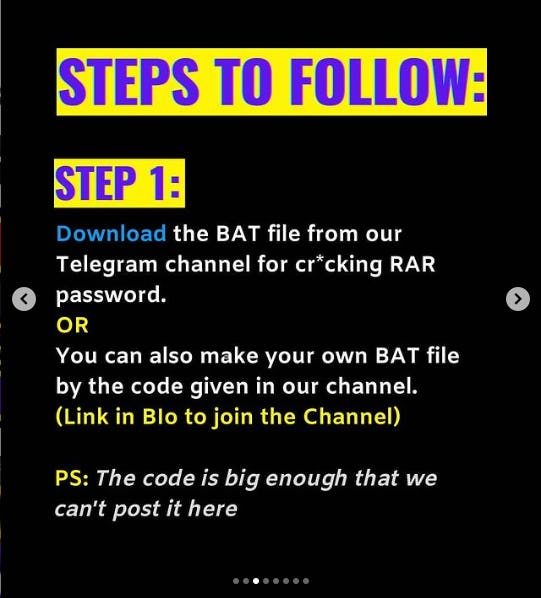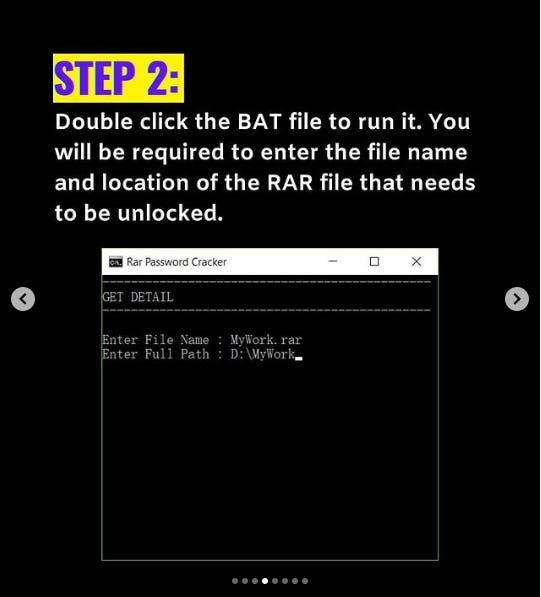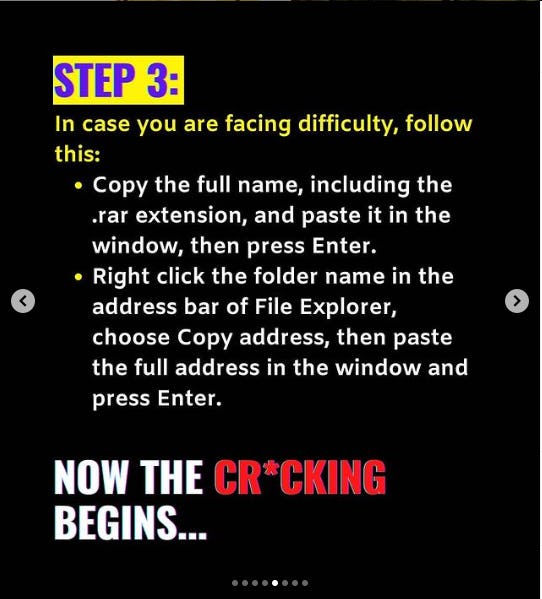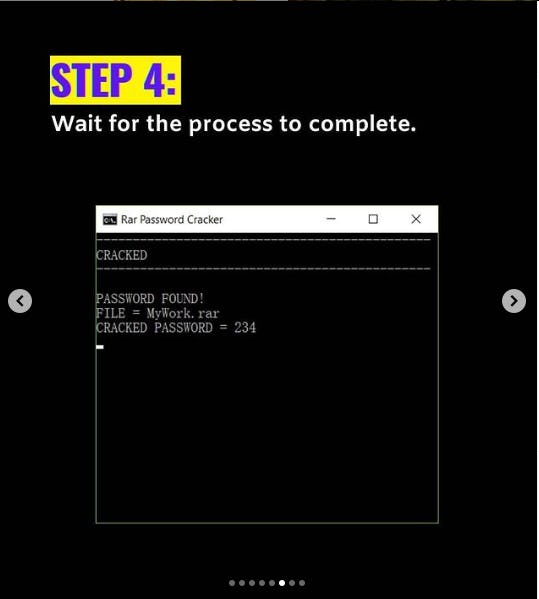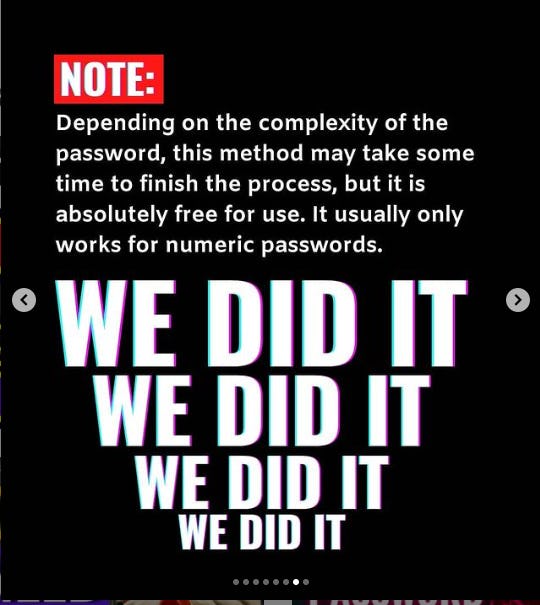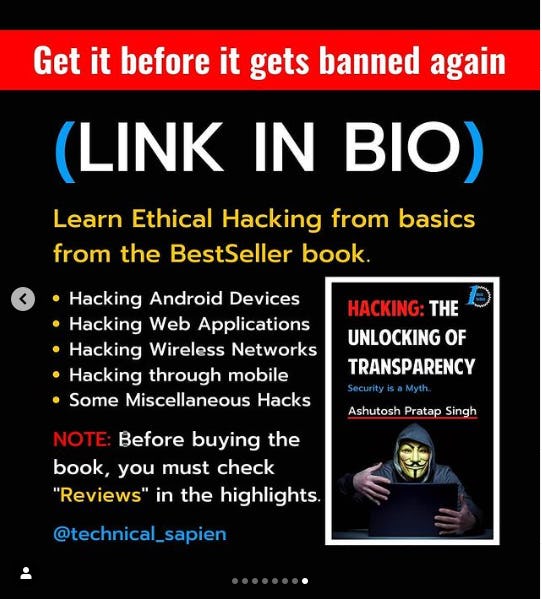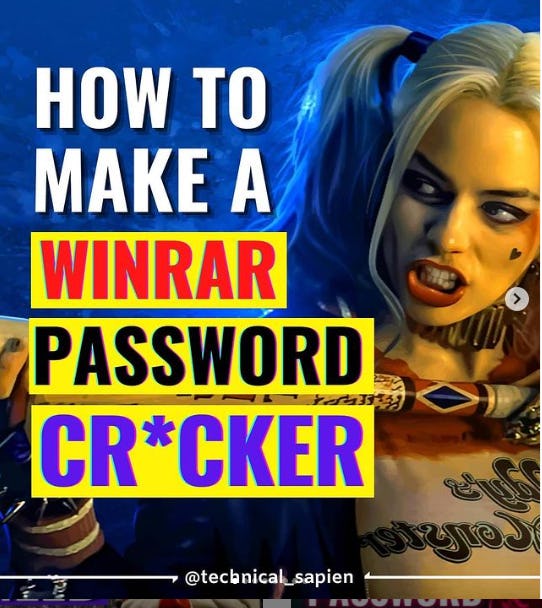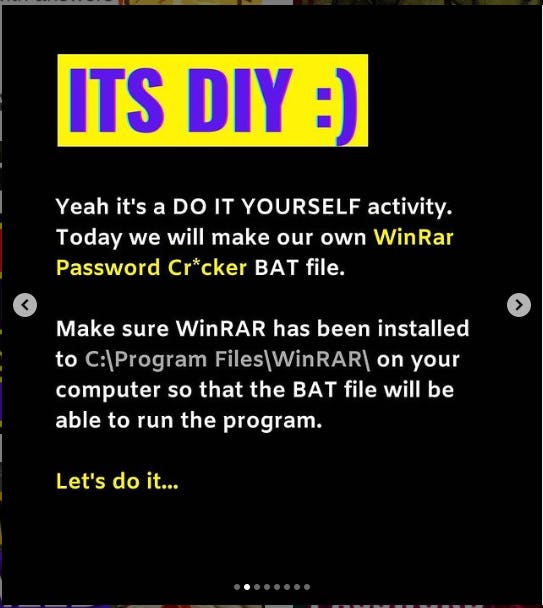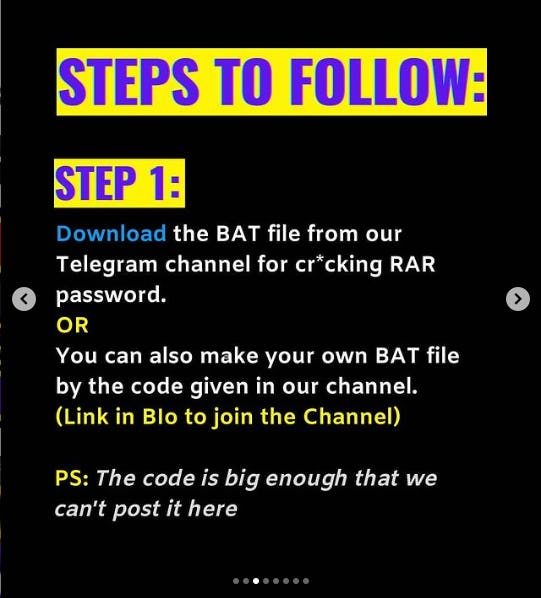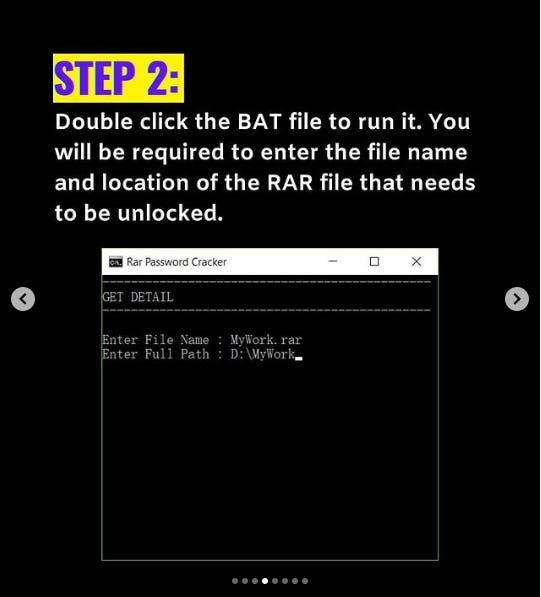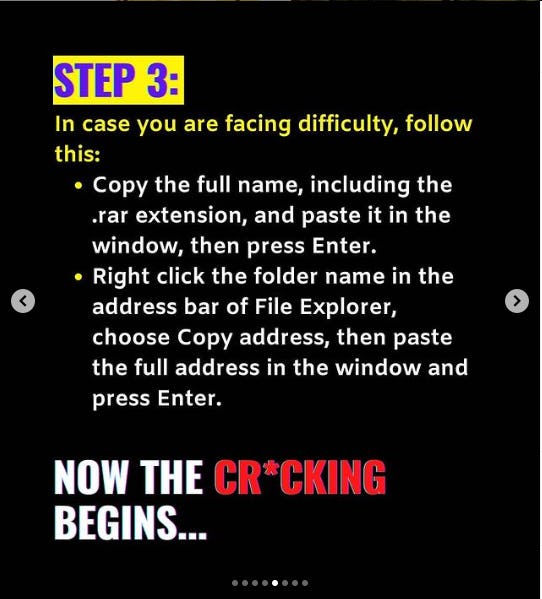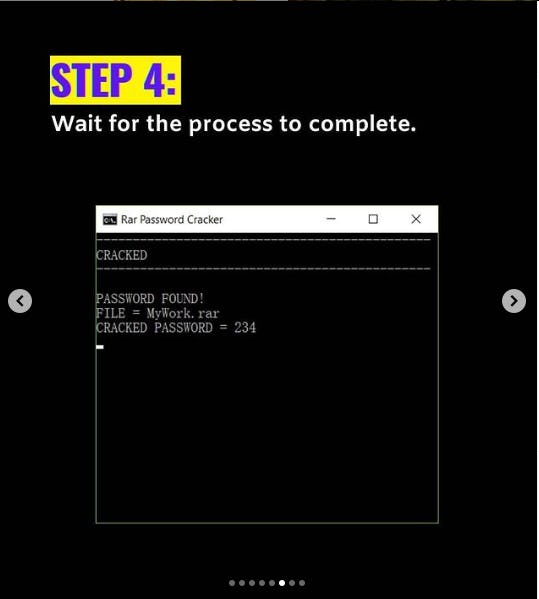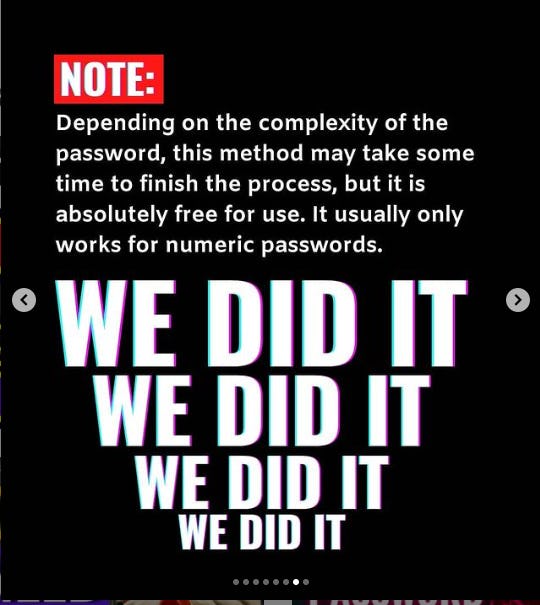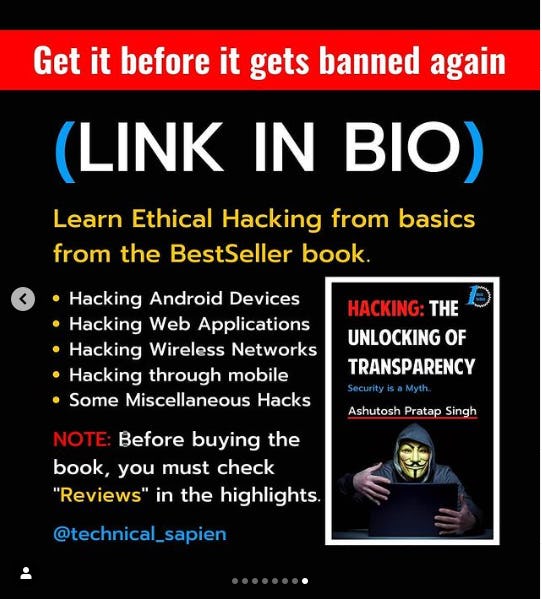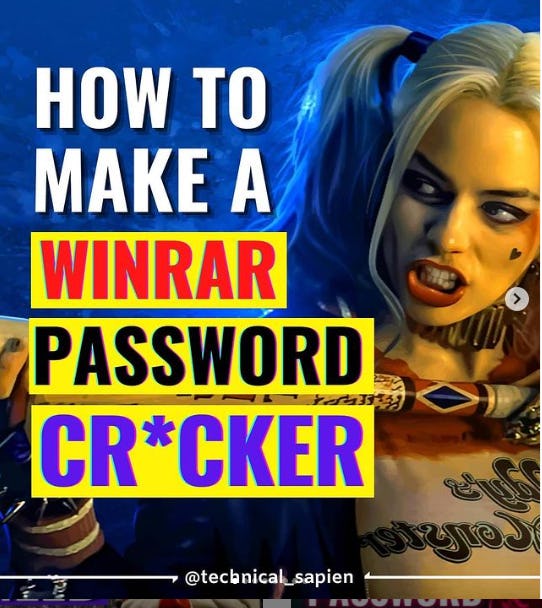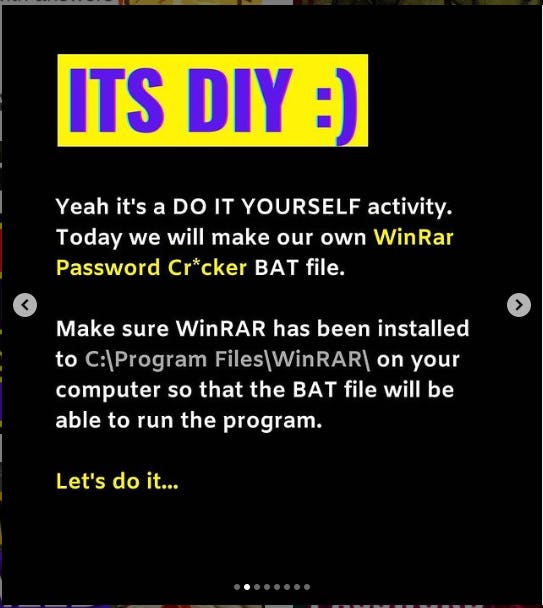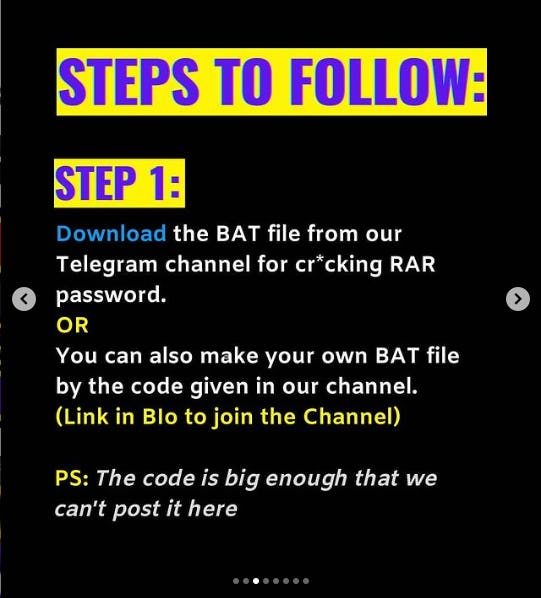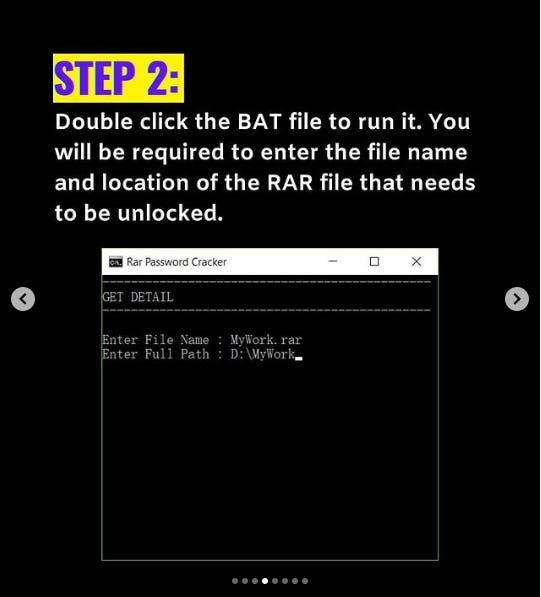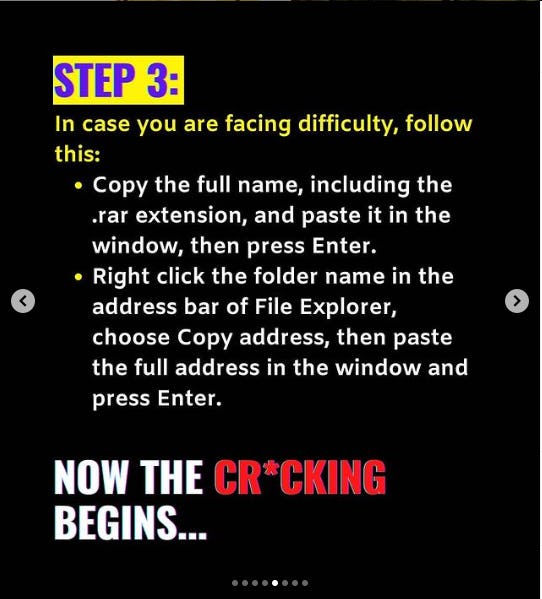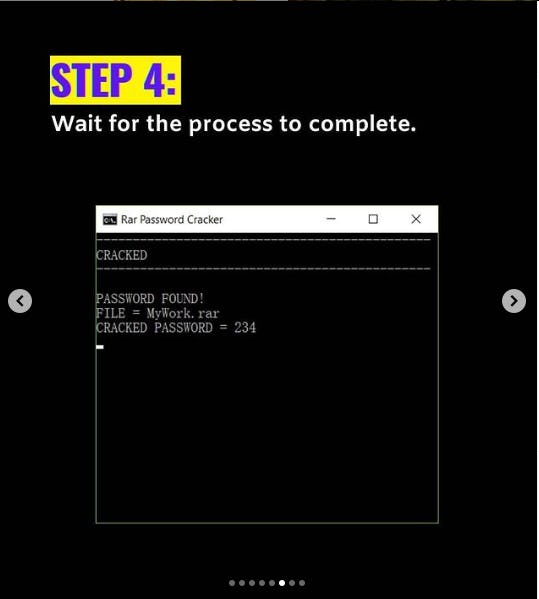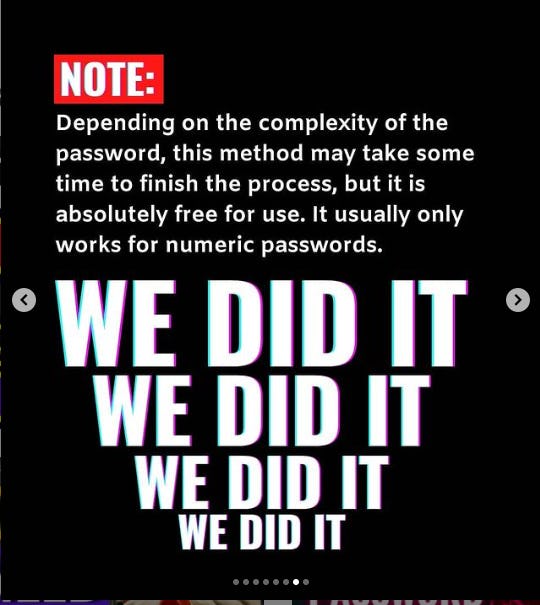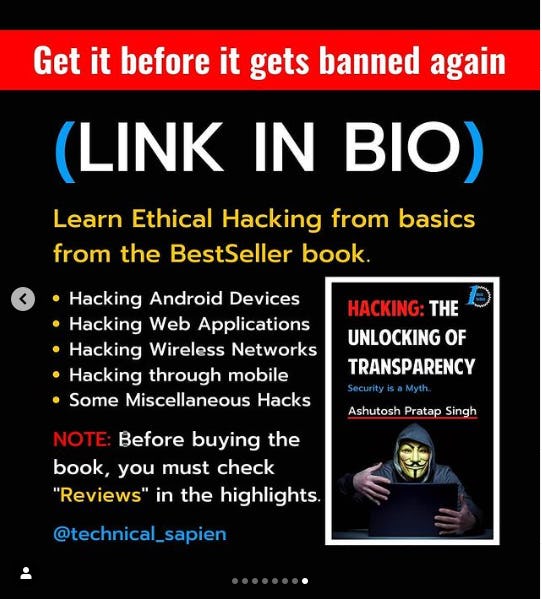 HOW TO MAKE A WINRAR PASSWORD CRACKER
Its DIY
Yeah it's a do it yourself activity. Today we will make our own WinRAR password cracker bat file.
Make sure WinRAR has been installed to c:\Program Files\WinRAR\on your computer so that the file will be able to run the program.
Let's do it...
Steps to follow:
Step 1:
Download the bat file from our telegram channel for cracking RAR password.
Or
You can also make you bat file by the code given in our channel. (link in bio to join the channel)
Ps: the code is big enough that we cant post it here
Step 2:
Double click the bat file to run it. You will be required to enter the file name and location of the RARfile that needs to be unlocked.
Step 3:
In case you are facing difficulty, follow this:
Copy the full name, including the .rar extension, and paste it in the window, then press enter.
Right click the folder name in the address bar of file explore, choose copy address, then paste the full address in the window and press enter.
Now the cracking begins...
Step 4:
Wait for the process to complete.
Note: Depending on the complexity of the password, this method may take some time to finish the process, but it is absolutely free for use. It usually only works for numeric passwords.
Get it before it gets banned again
(link in bio)
Learn ethical hacking from basics from the bestseller book.
Hacking android devices
Hacking web application
Hacking wireless networks
Hacking through mobile
Some miscellaneous hacks
Note before busying the book, you must check "Review: in the highlights
@techinical_sapien
More booklets by Technical Sapien
More IT & Software booklets
Your recently viewed booklets
See all booklets