Booklet
How to Learn From Your Mistakes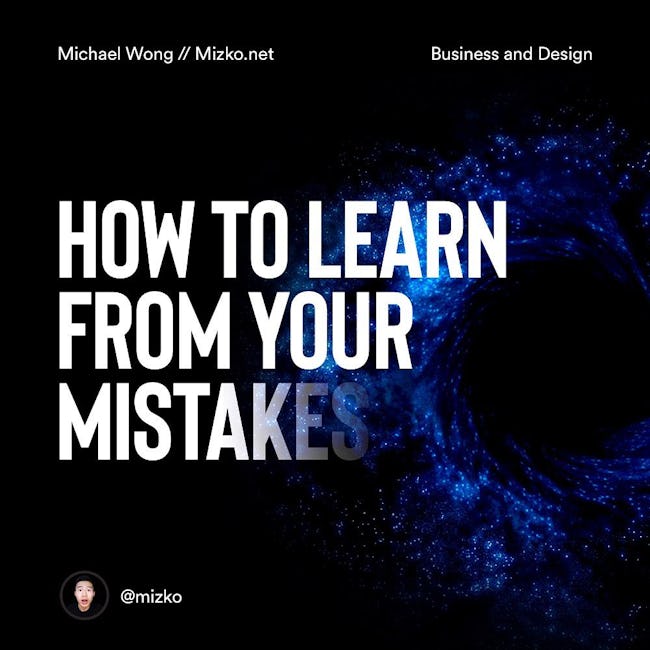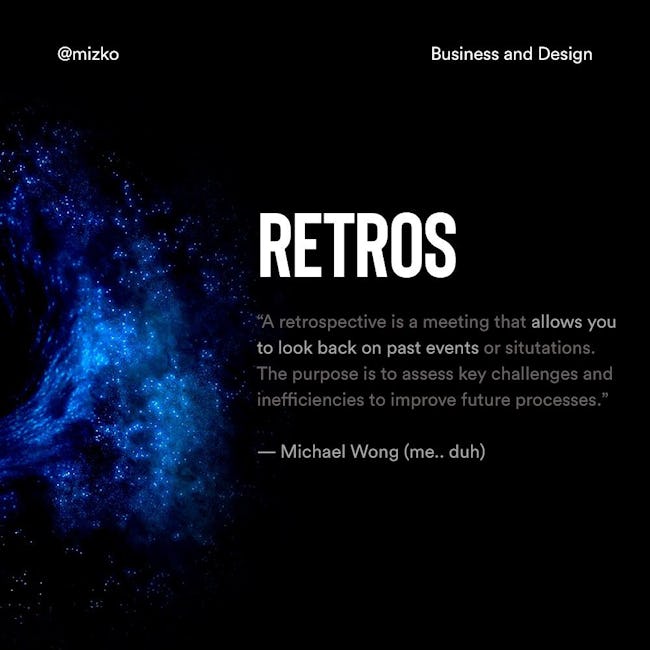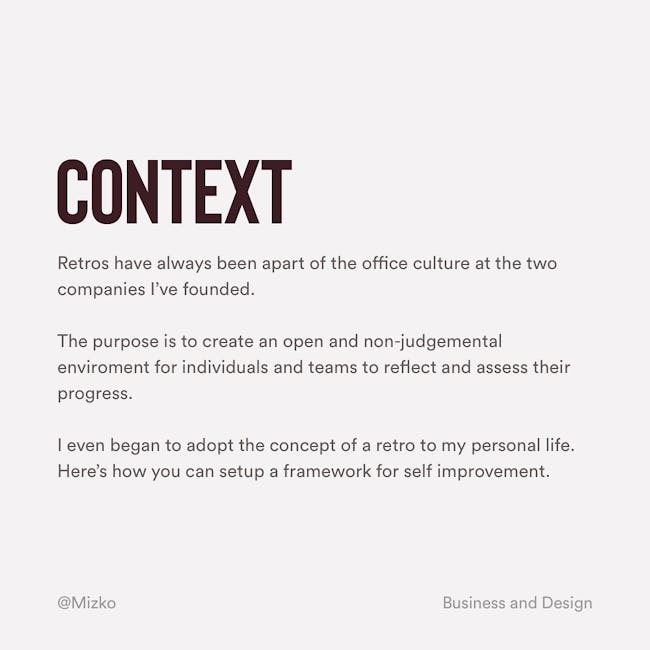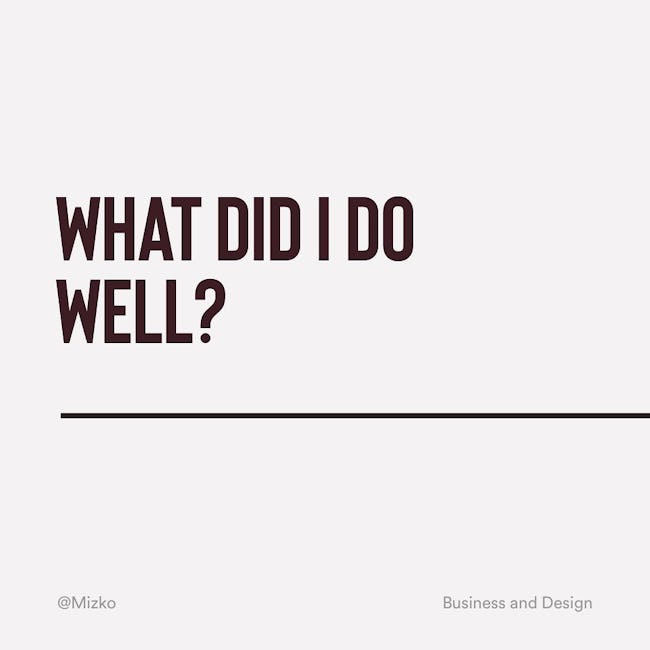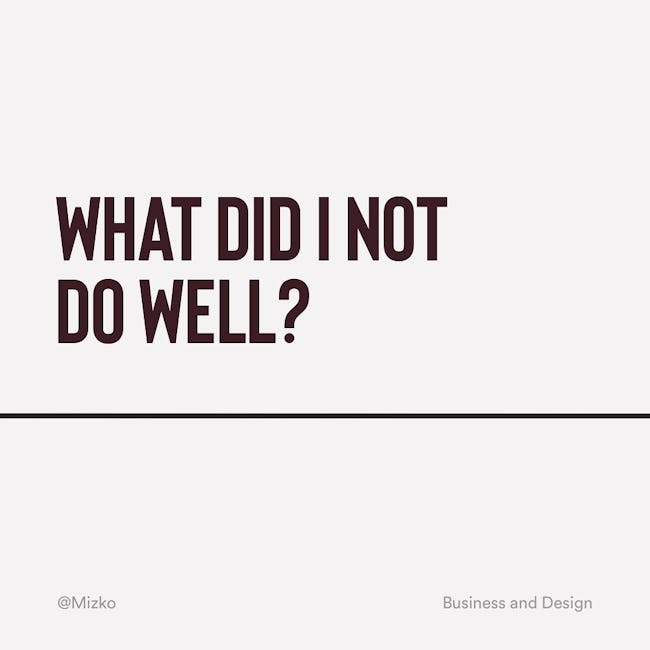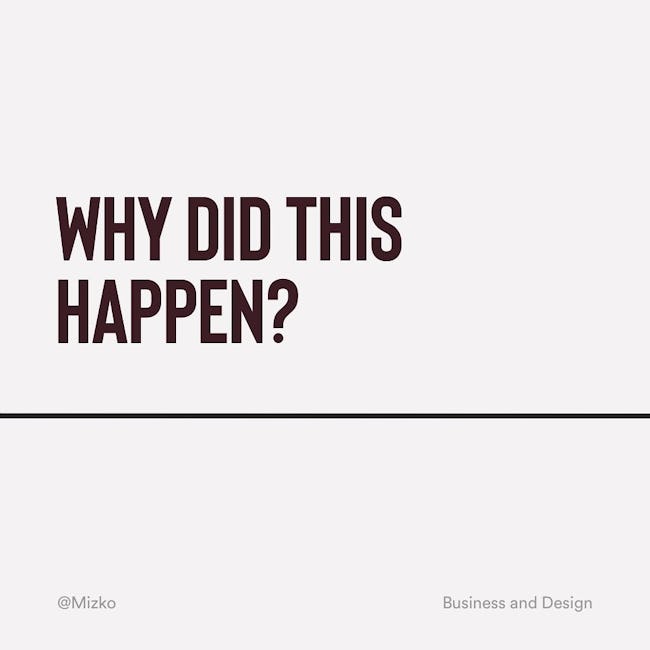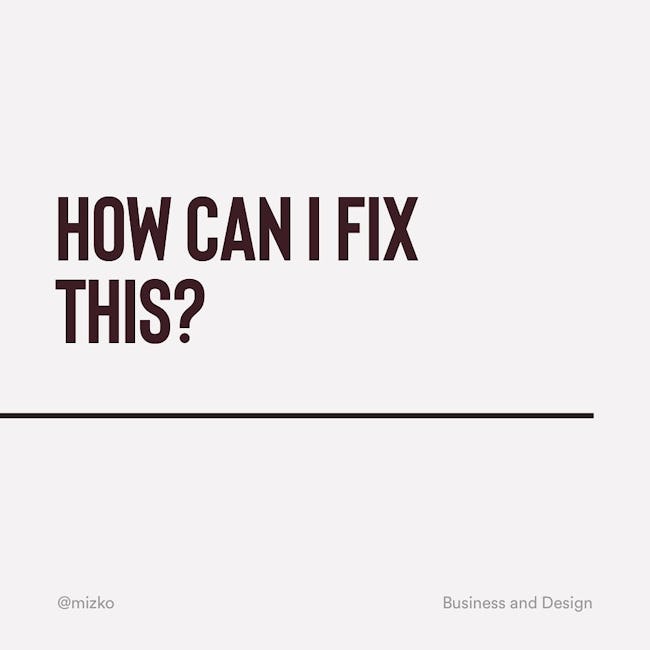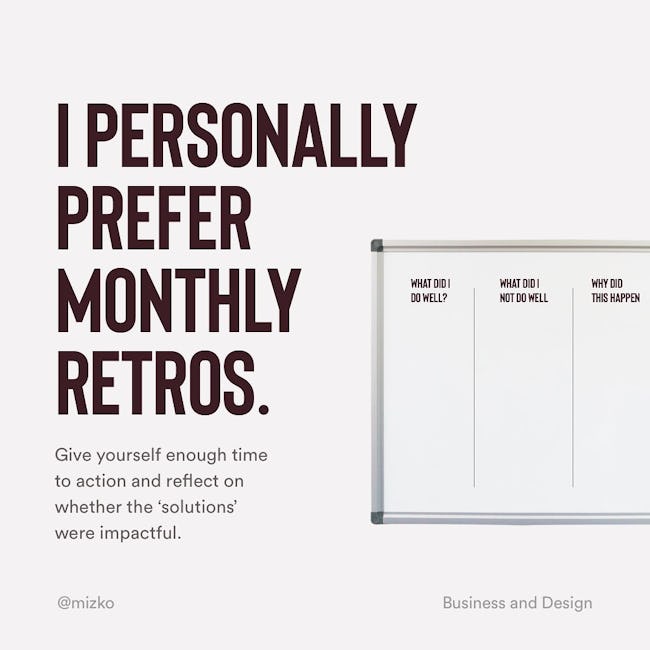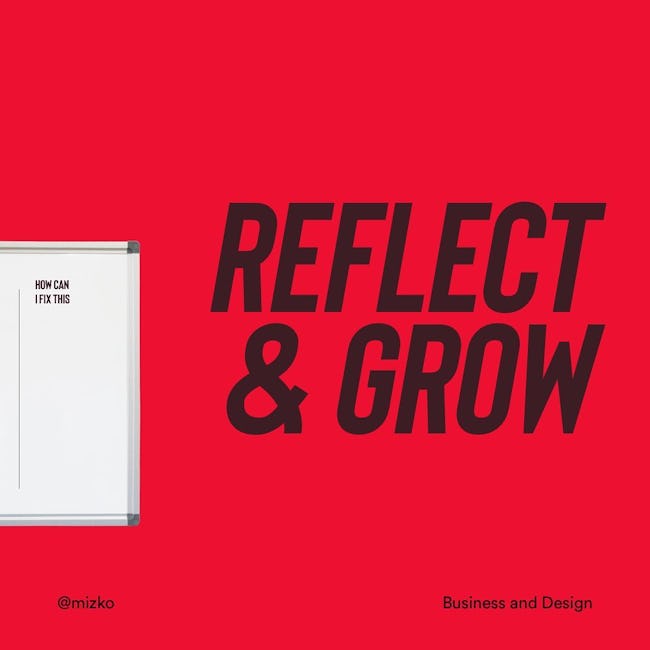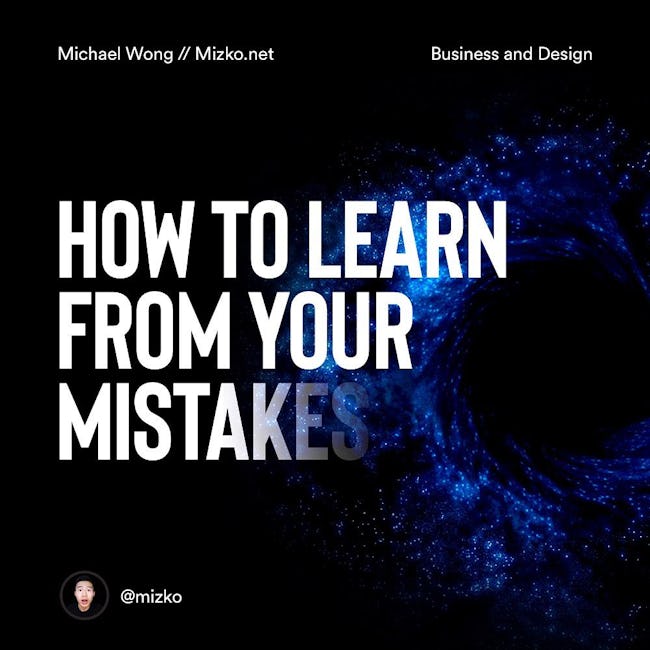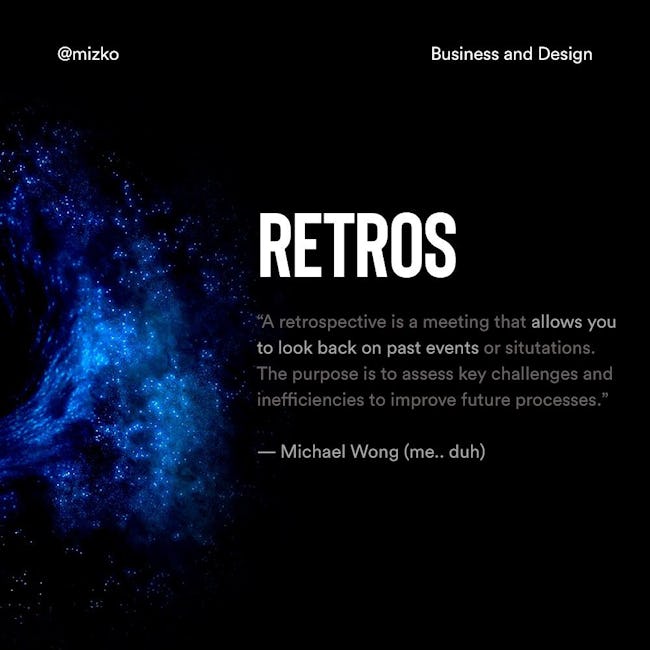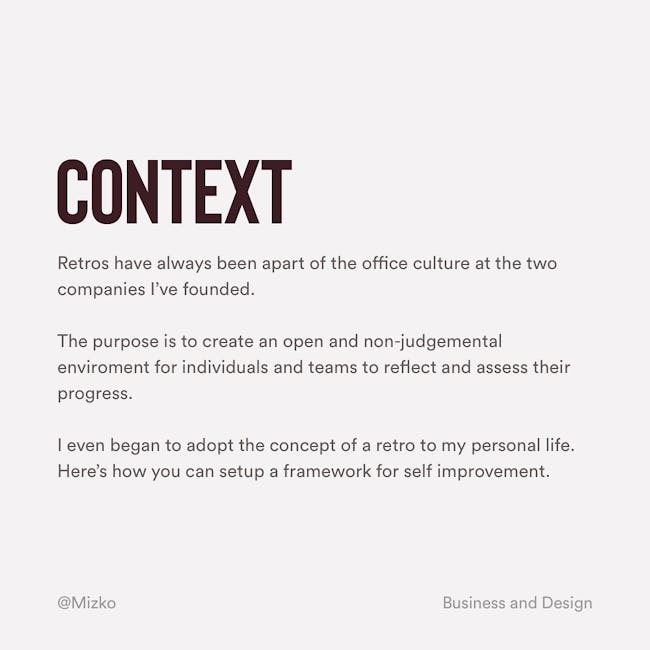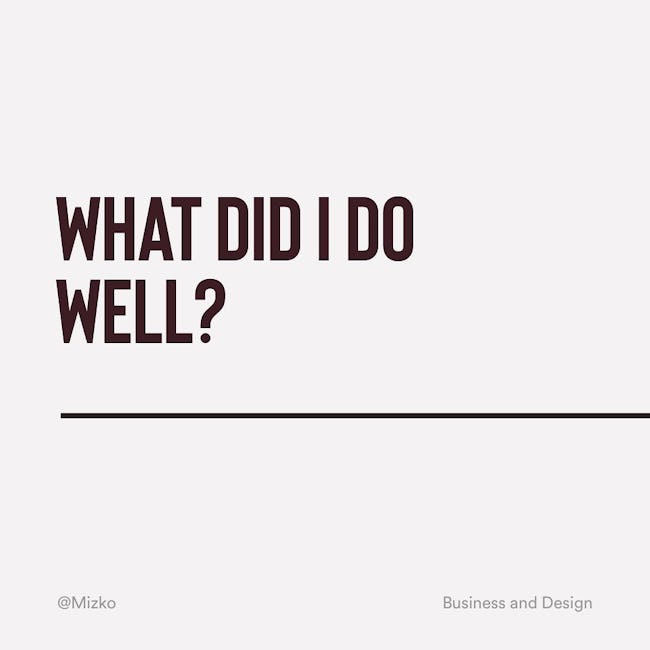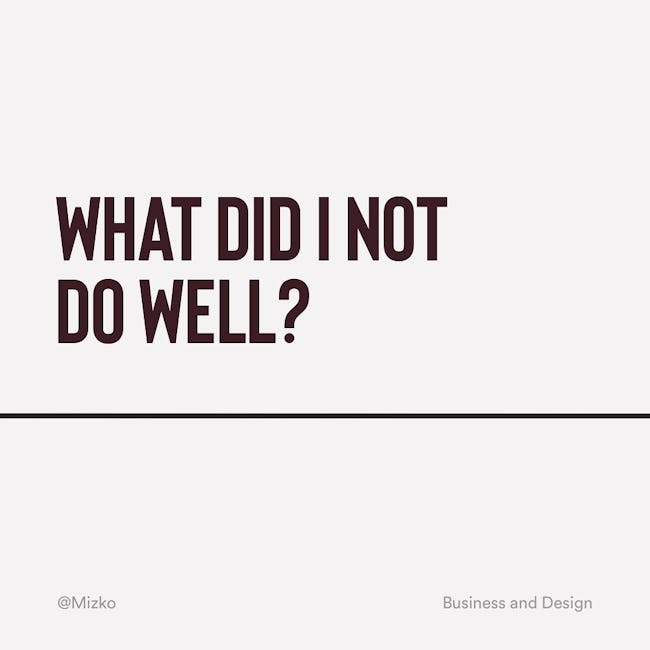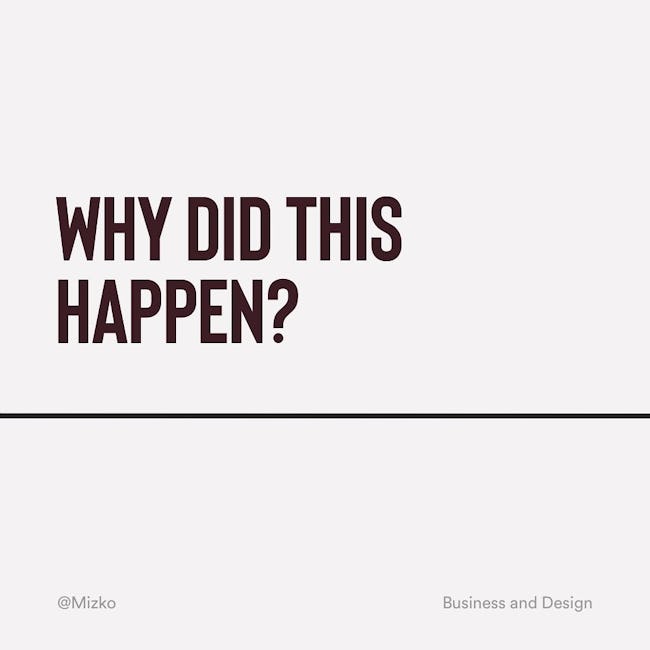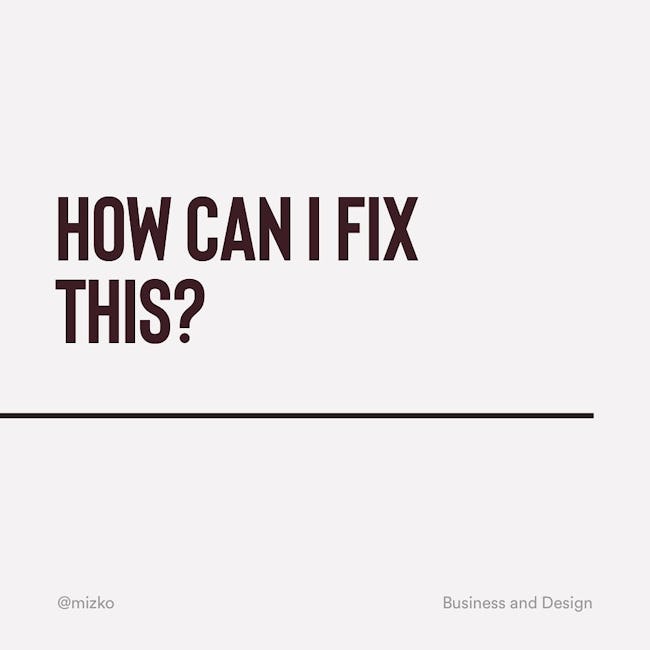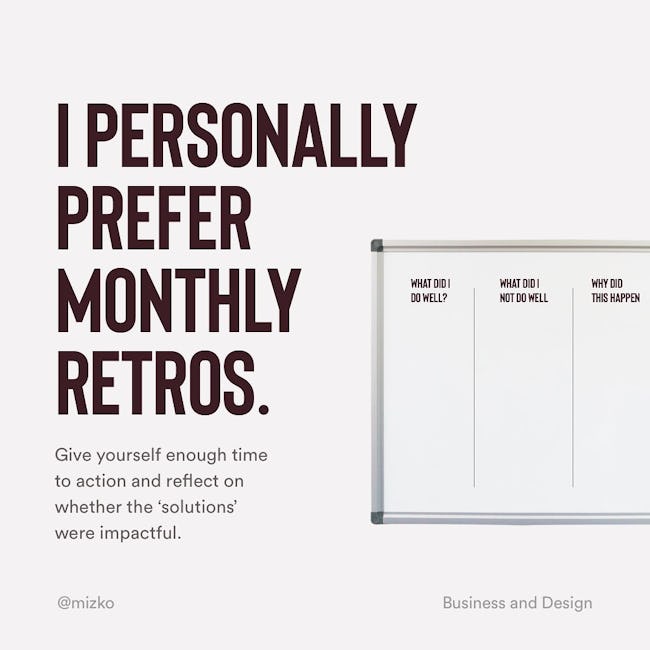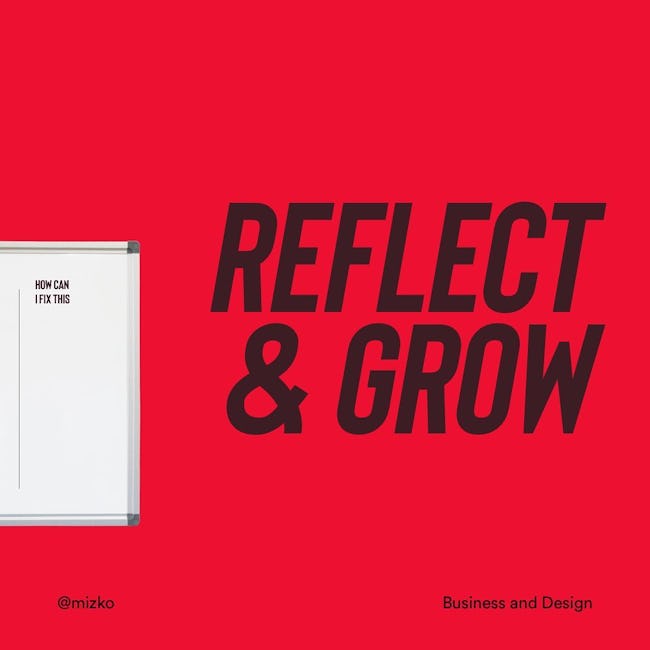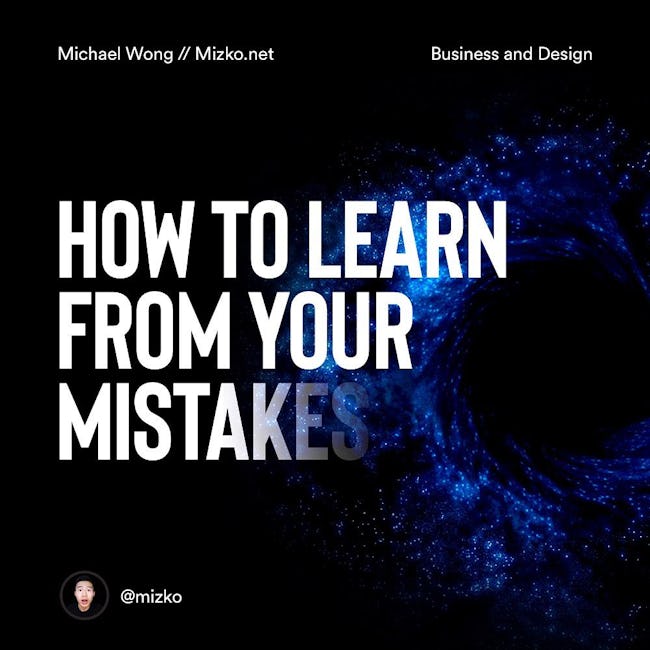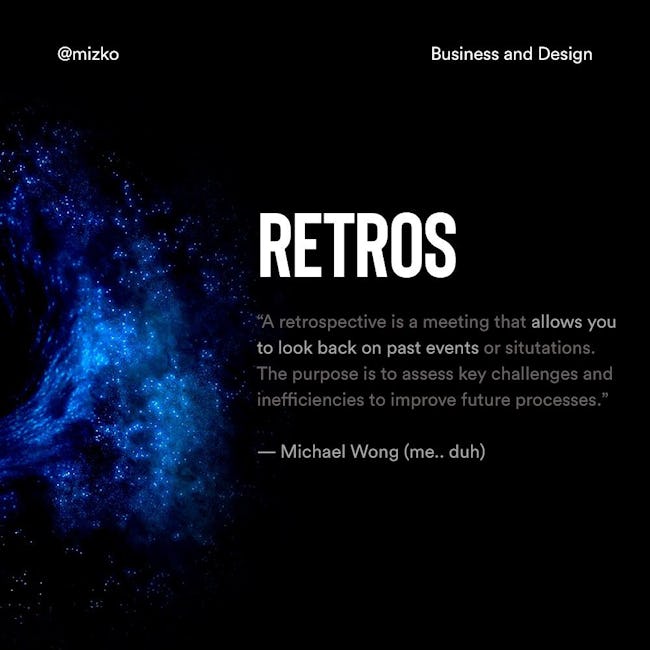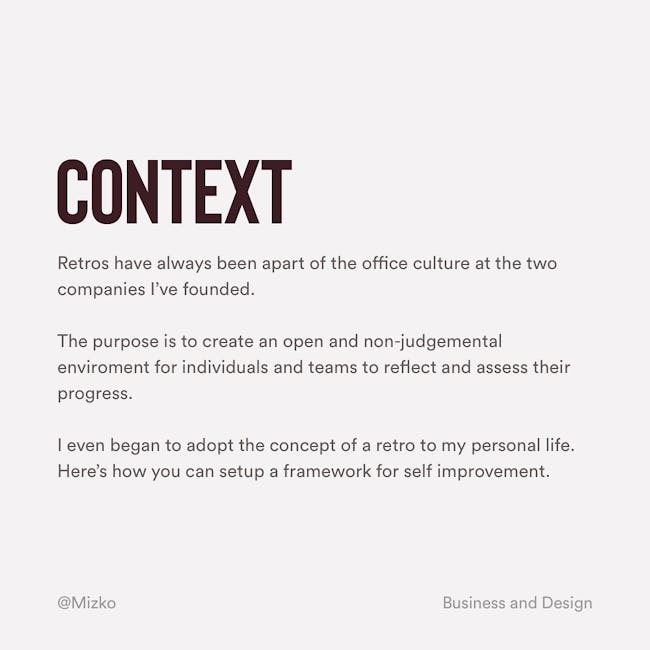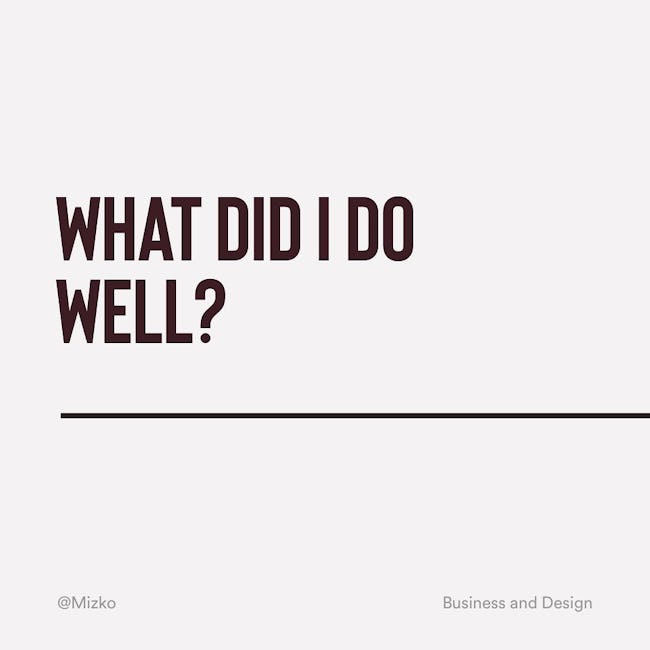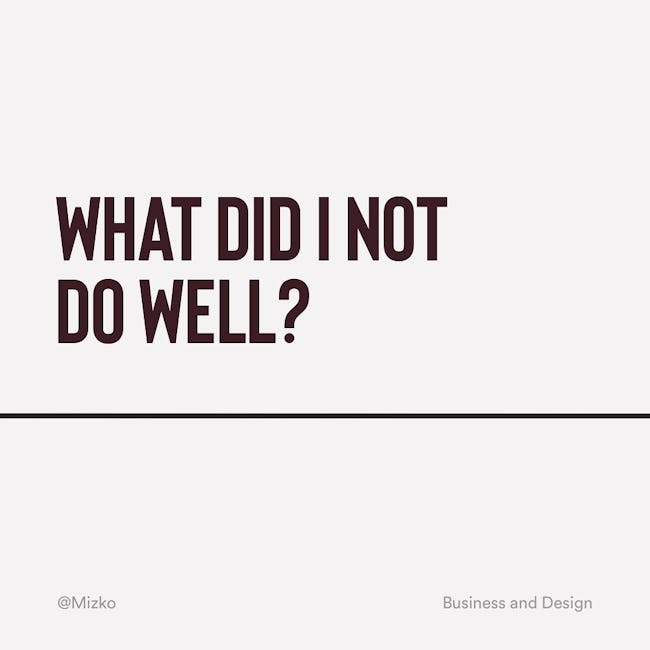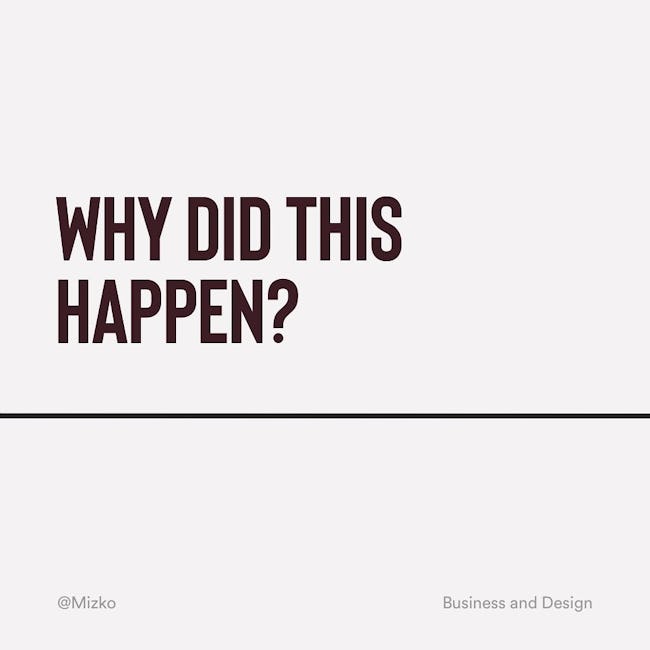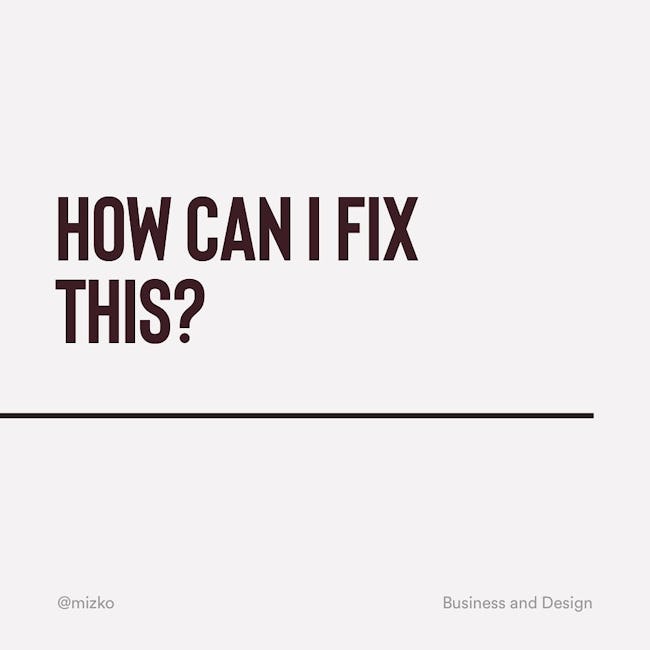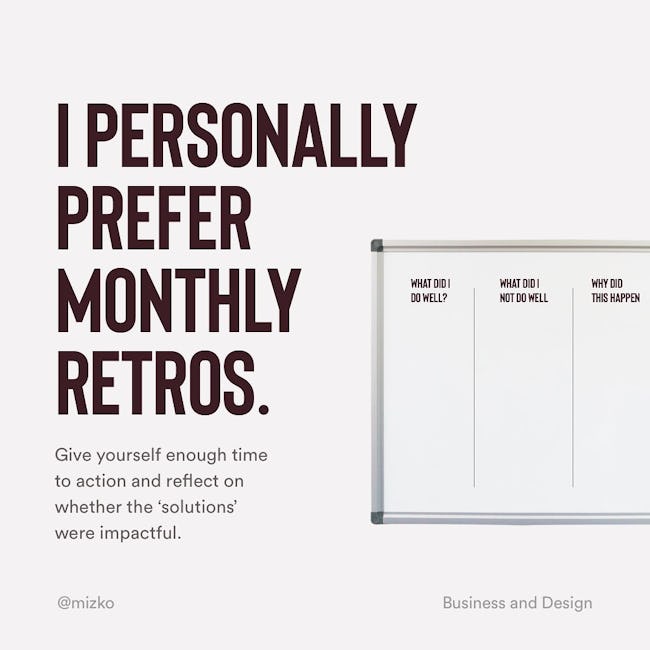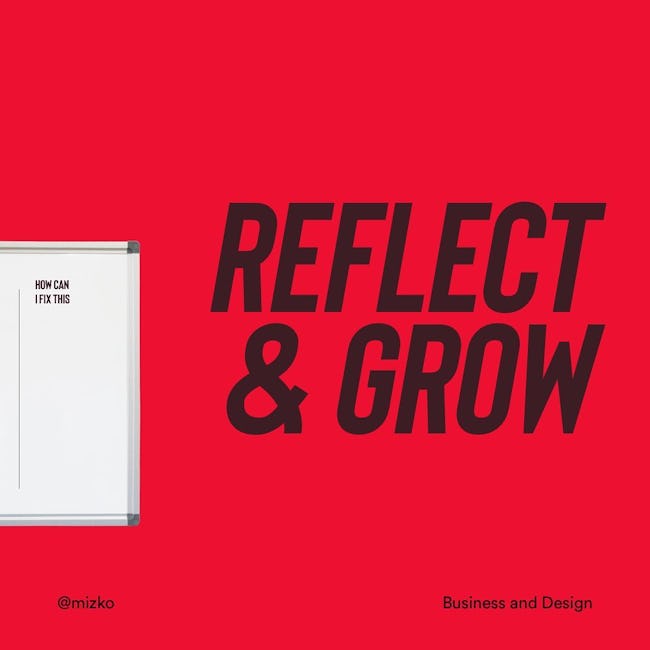 HOW TO LEARN FROM YOUR MISTAKES
RETROS
A retrospective is a meeting that allows yo to look back on past events or situtations. The purpose is to assess key challenges and inefficiencies to improve future processes. — Michael Wong
CONTEXT
Retros have always been apart of the office culture at the two companies I've founded.
The purpose is to create an open and non-judgemental enviroment for individuals and teams to reflect and assess their progress.
I even began to adopt the concept of a retro to my personal life. Here's how you can setup a framework for self improvement.
WHAT DID I DO WELL?
WHY DID THIS HAPPEN?
HOW CAN I FIX THIS?
I PERSONALLY PREFER MONTHLY RETROS. Give yourself enough time to action and reflect on whether the 'solutions' were impactful.
REFLECT & GROW
More booklets by Michael Wong
More Design booklets
Your recently viewed booklets
See all booklets