Booklet
How To Kickstart Your Career As A Young Fresh Designer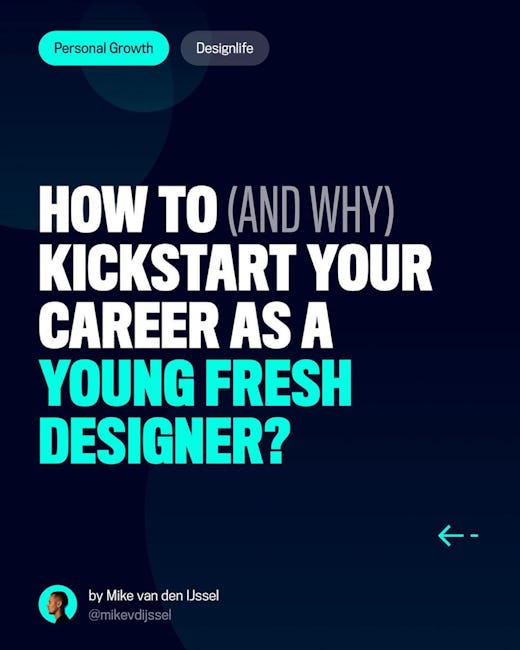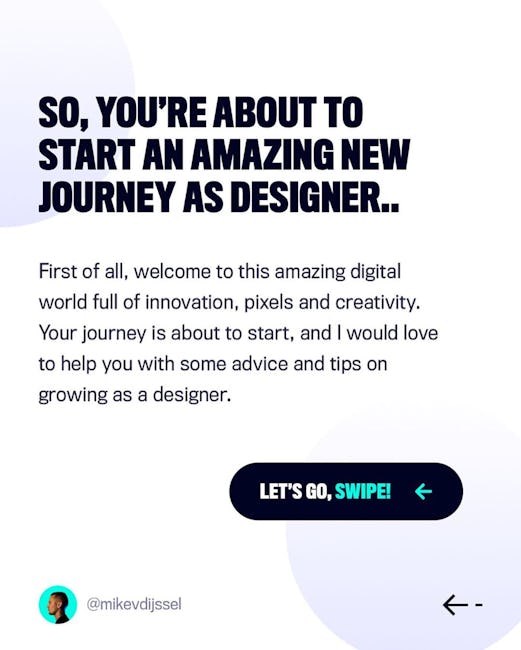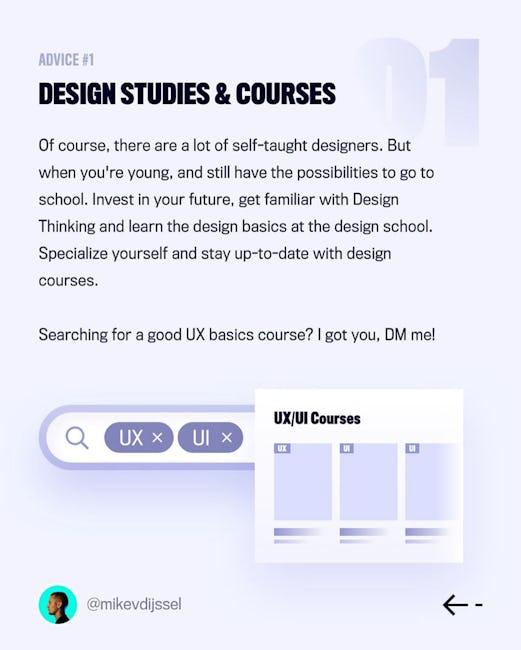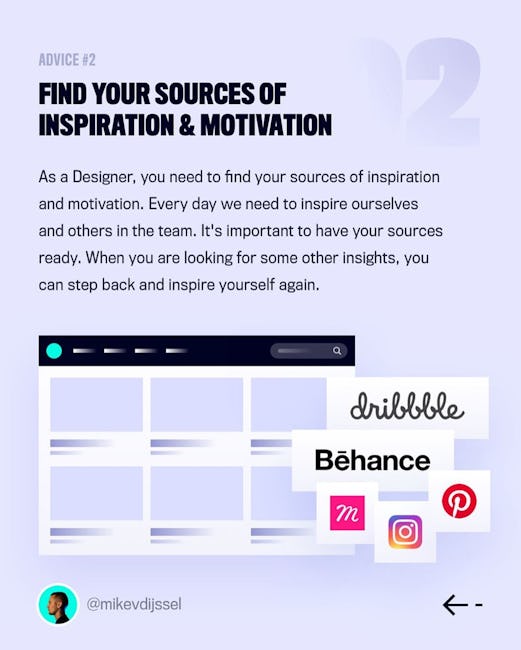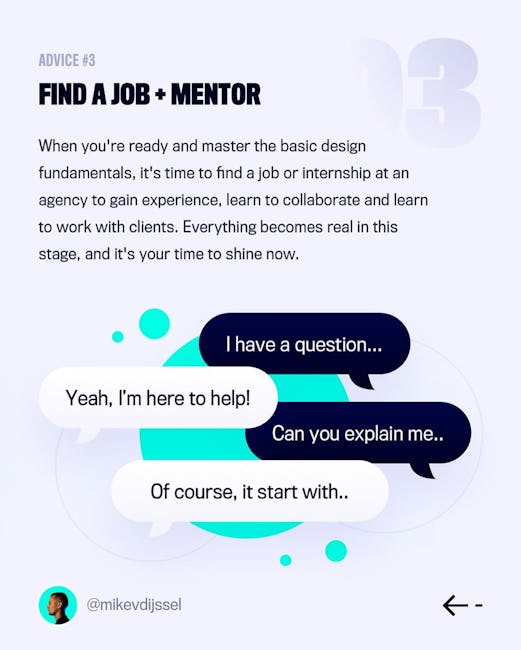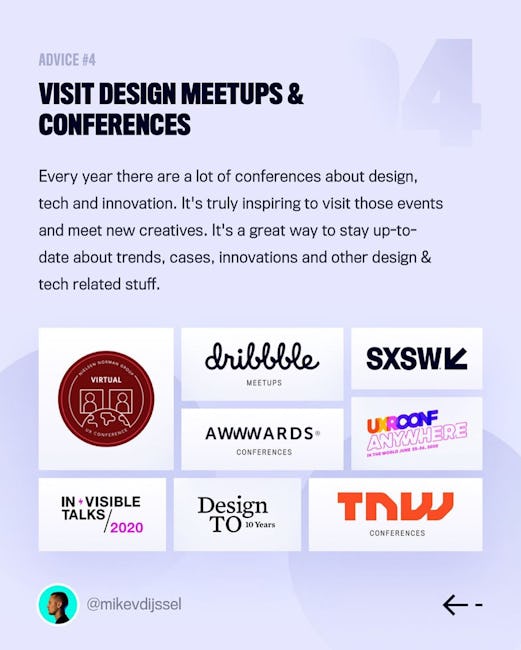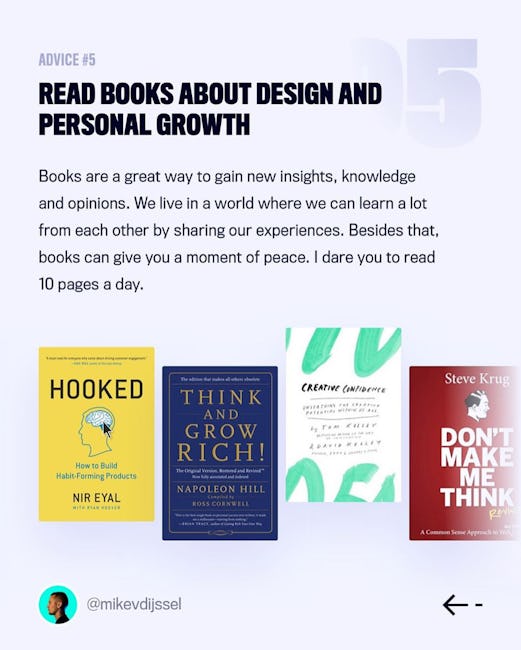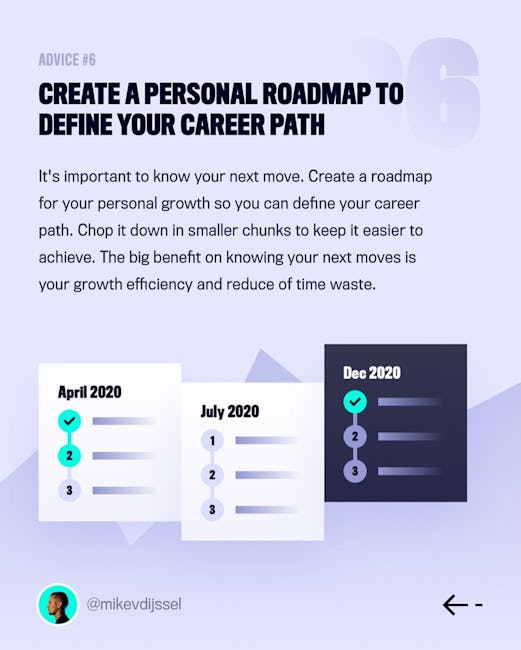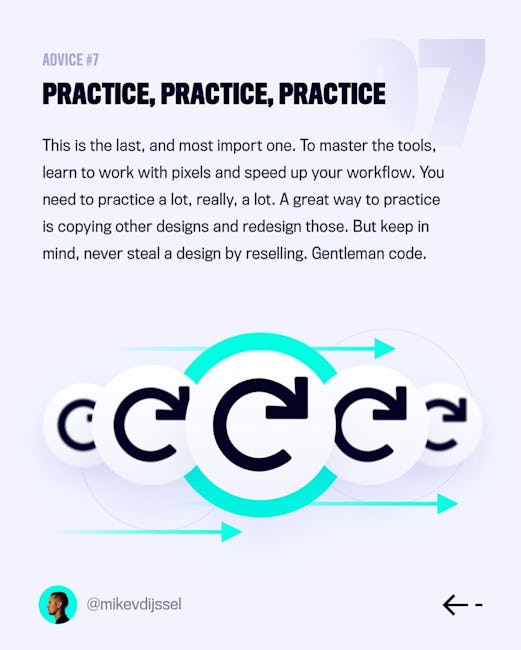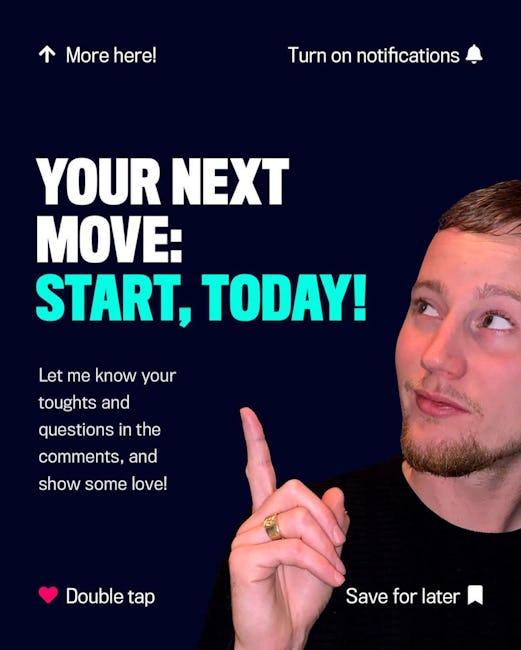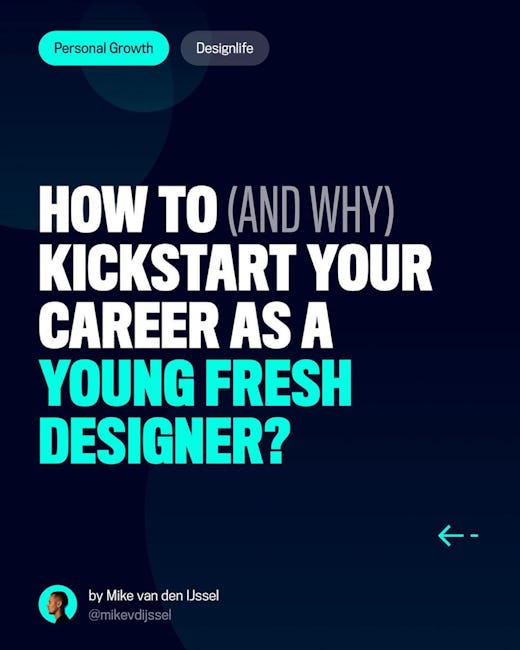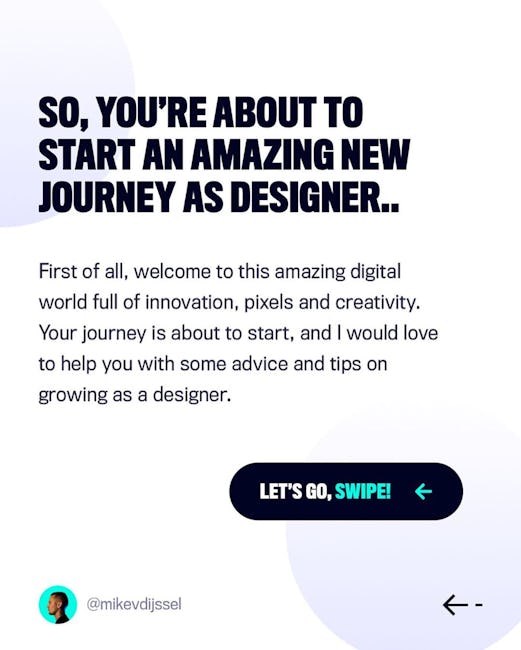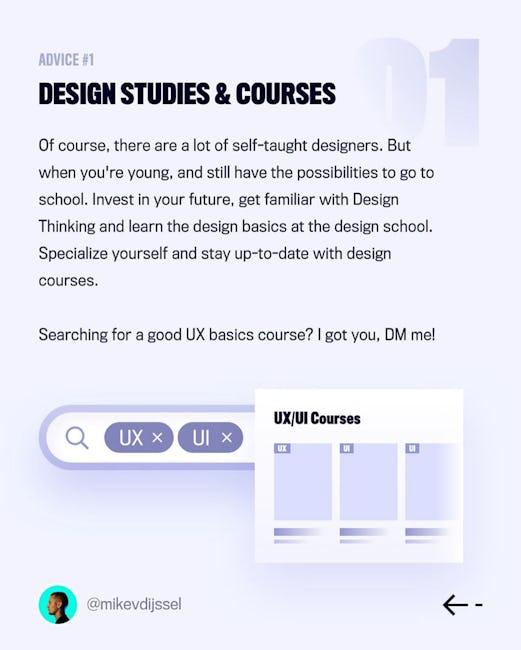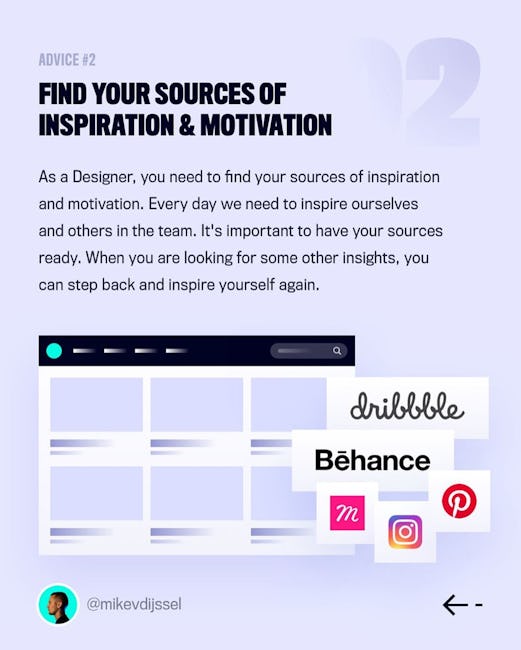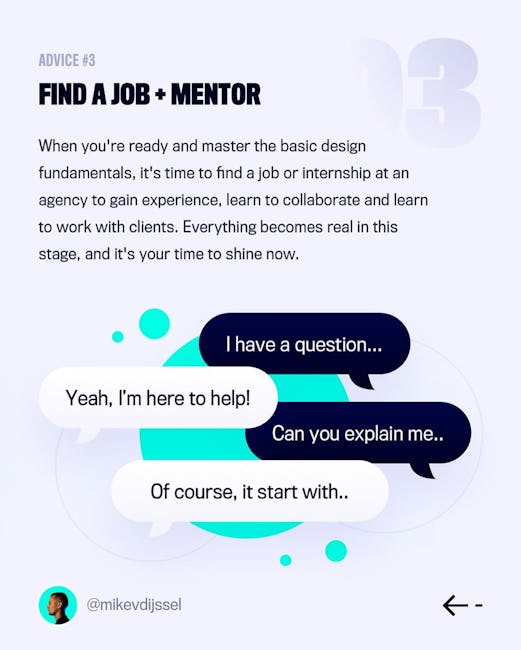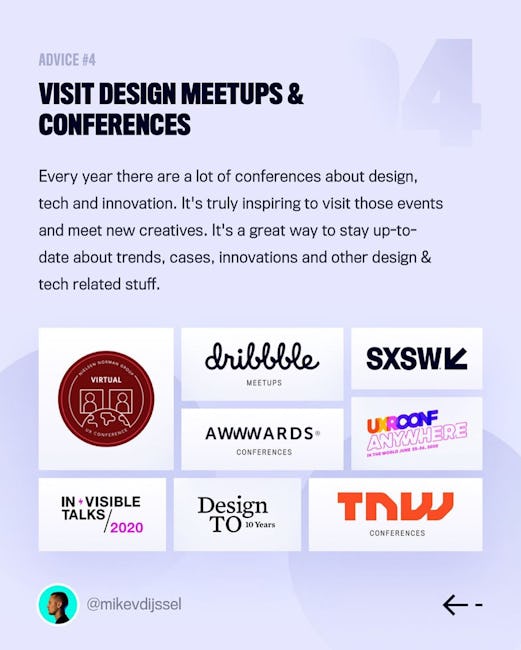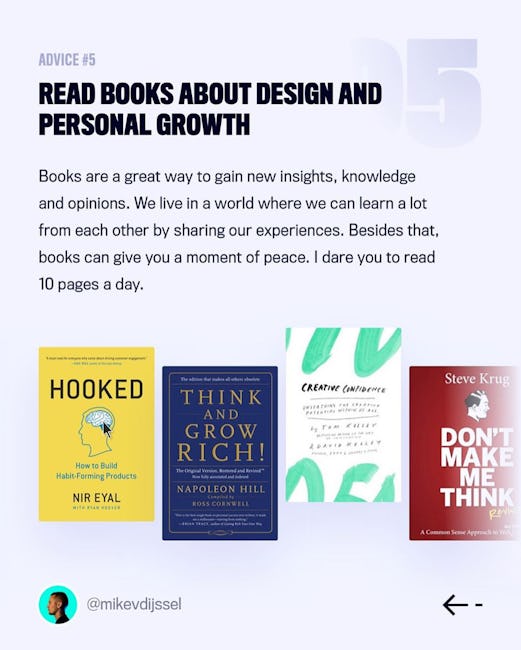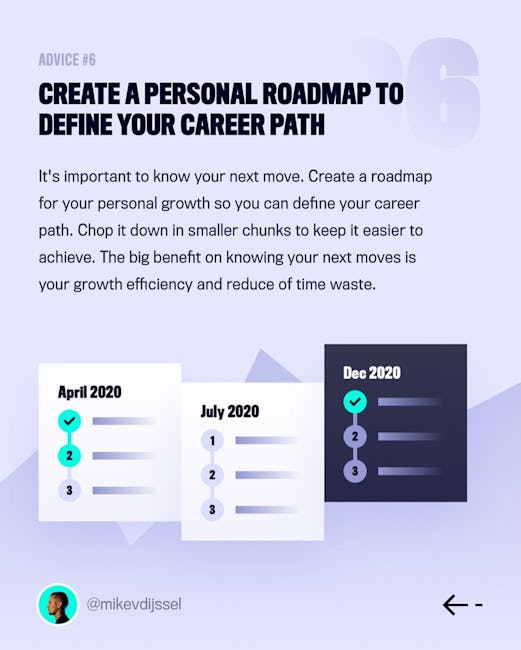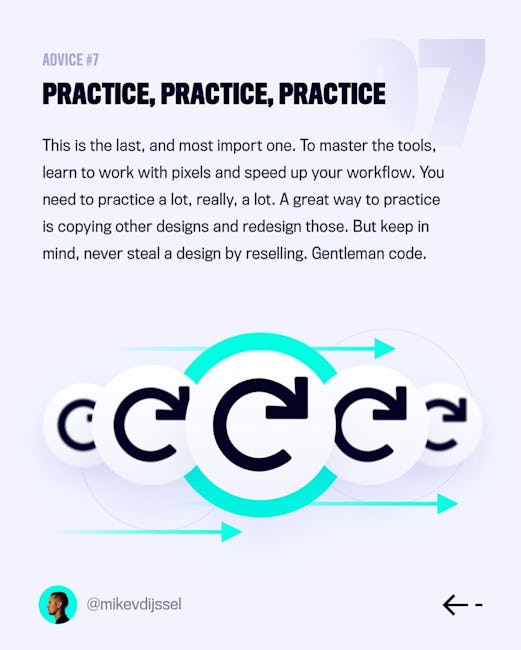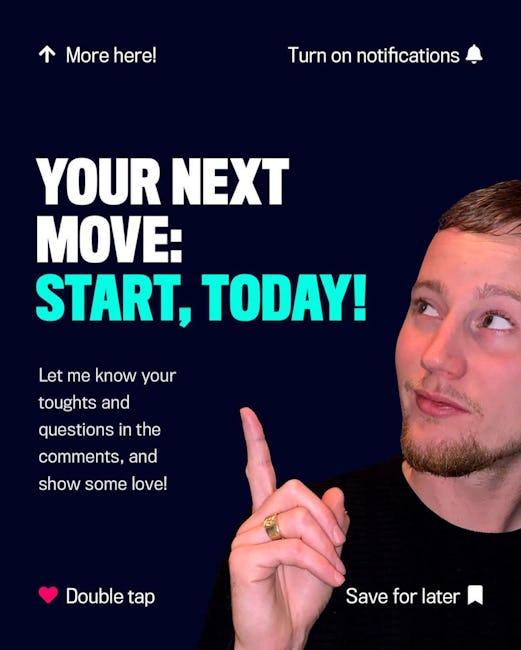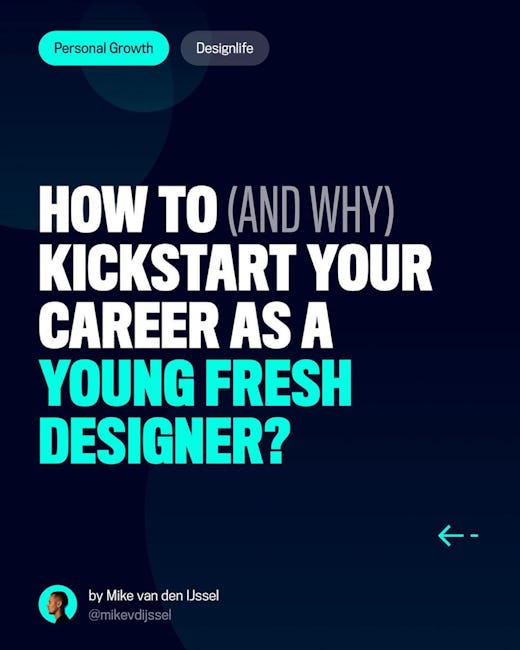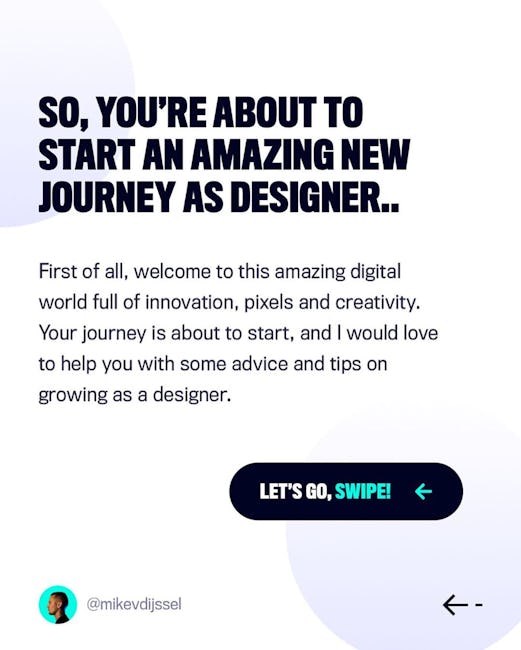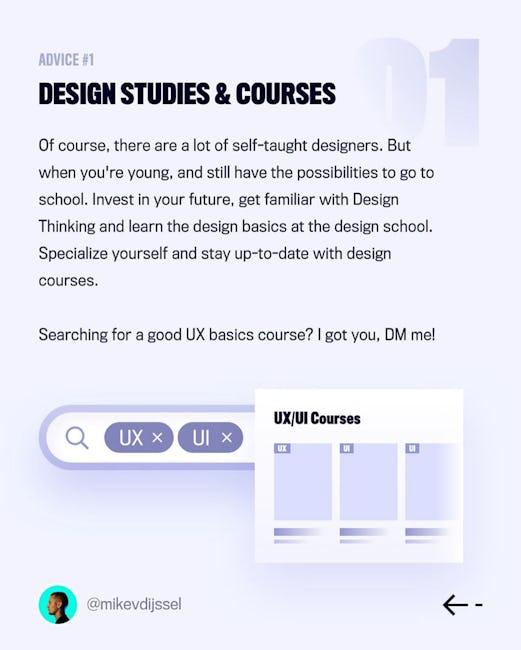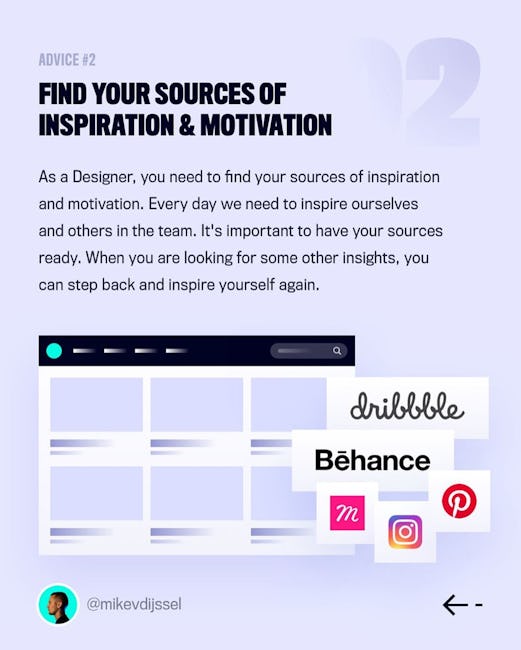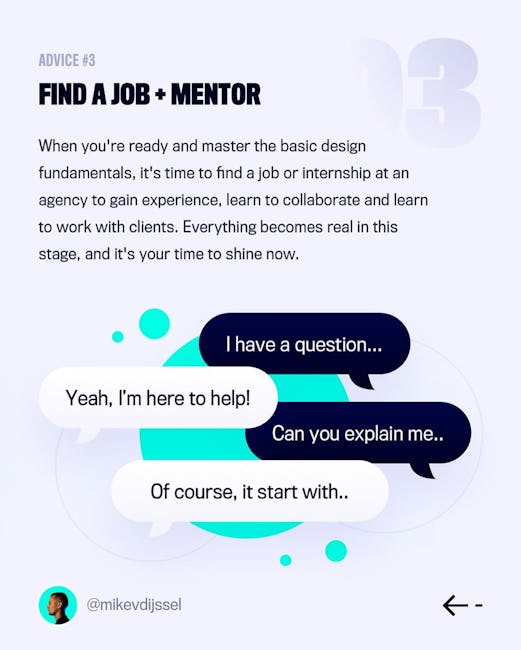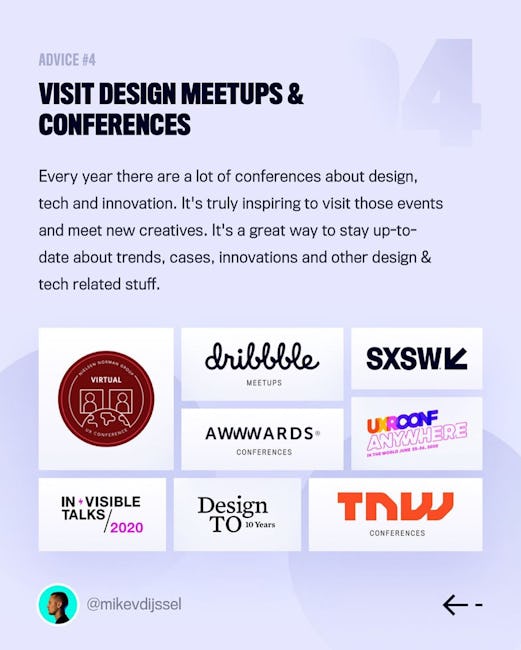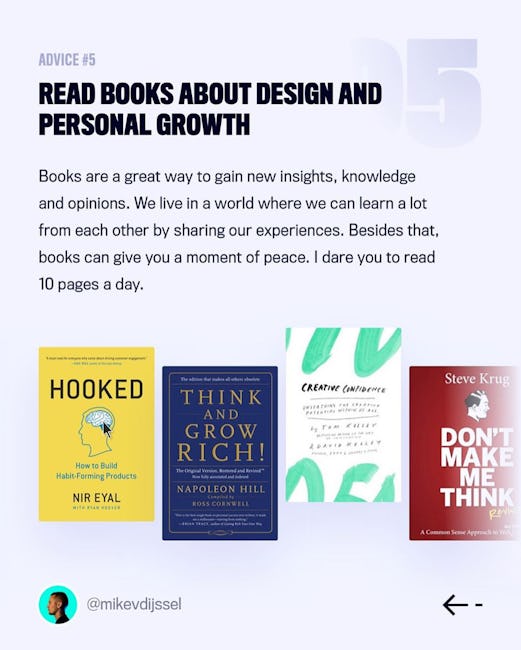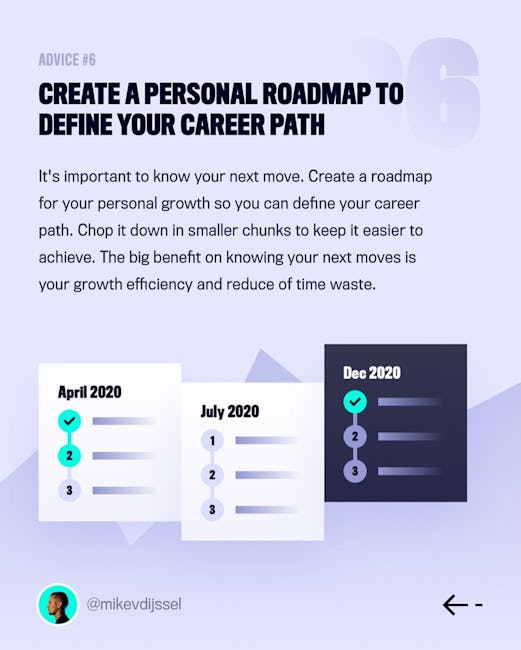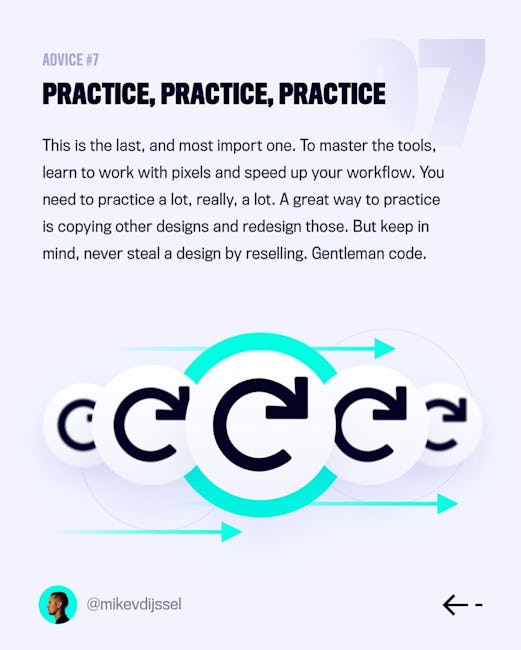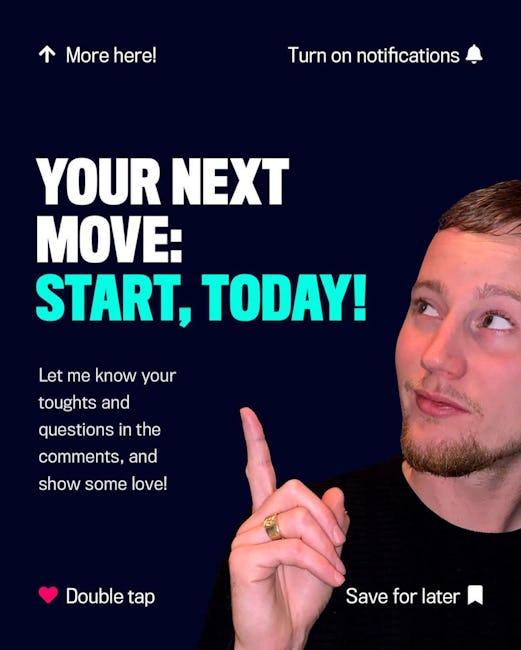 HOW TO (AND WHY) KICKSTART YOUR CAREER AS A YOUNG FRESH DESIGNER?
SO, YOU'RE ABOUT TO
START AN AMAZING NEW
JOURNEY AS DESIGNER..
First of all, welcome to this amazing digital world full of innovation, pixels and creativity. Your journey is about to start, and I would love to help you with some advice and tips on growing as a designer.
DESIGN STUDIES & COURSES
Of course. there are a lot of self-taught designers. But when you're young, and still have the possibilities to go to school. Invest in your future, get familiar with Design Thinking and learn the design basics at the design school. Specialize yourself and stay up-to-date with design courses.
Searching for a good UX basics course? I got you, DM me!
FIND YOUR SOURCES OF
INSPIRATION & MOTIVATION
As a Designer, you need to find your sources of inspiration and motivation. Every day we need to inspire ourselves and others in the team. It's important to have your sources ready. When you are looking for some other insights, you can step back and inspire yourself again.
FIND A JOB + MENTOR
When you're ready and master the basic design fundamentals, it's time to find a job or internship at an agency to gain experience, learn to collaborate and learn to work with clients. Everything becomes real in this stage, and it's your time to shine now.
VISIT DESIGN MEETUPS &
CONFERENCES
Every year there are a lot of conferences about design, tech and innovation. It's truly inspiring to visit those events and meet new creatives. It's a great way to stay up-to-date about trends, cases, innovations and other design & tech related stuff.
READ BOOKS ABOUT DESIGN AND
PERSONAL GROWTH
Books are a great way to gain new insights. knowledge and opinions. We live in a world where we can learn a lot from each other by sharing our experiences. Besides that, books can give you a moment of peace. I dare you to read 10 pages a day.
CREATE A PERSONAL ROADMAP TO
DEFINE YOUR CAREER PATH
It's important to know your next move. Create a roadmap for your personal growth so you can define your career path. Chop it down in smaller chunks to keep it easier to achieve. The big benefit on knowing your next moves is your growth efficiency and reduce of time waste.
PRACTICE, PRACTICE, PRACTICE
This is the last, and most import one. To master the tools, learn to work with pixels and speed up your workflow. You need to practice a lot, really, a lot. A great way to practice is copying other designs and redesign those. But keep in mind, never steal a design by reselling. Gentleman code.
YOUR NEXT
MOVE:
START TODAY!
Let me know your toughts and questions in the comments, and show some love!
More booklets by Mike V Dijssel
More Design booklets
Your recently viewed booklets
See all booklets